There's no denying the bathroom can be one of the blandest rooms. So add some colour and texture with these affordable and stylish accessories, which you can easily swap in and out depending on your mood.
Luxe Copper Toilet Brush & Holder from Target: The toilet brush is probably the foulest (but let's admit, most vital) bathroom accessory! However, this rose gold one is, dare I say, quite stylish. With a refined and elegant look, it is simple, practical and at $20, affordable.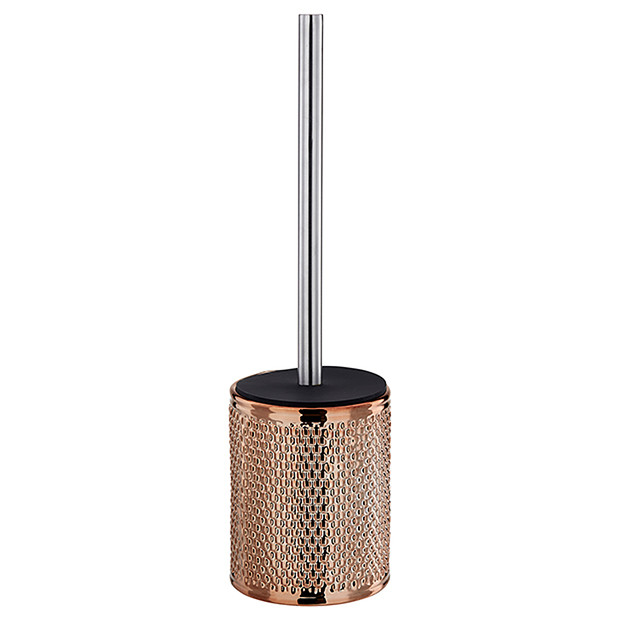 Stripes Bath Towel Set in Pastel Pink from Aura: Featuring two bath towels, two hand towels and one bath mat, the $179 towel set is sure to impress. Made from luxuriously soft, super absorbent pure cotton, the pattern is bold but simple. Items are also sold separately, starting from $19.95.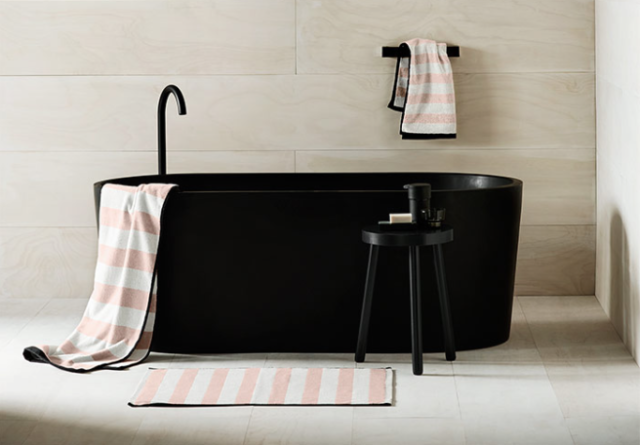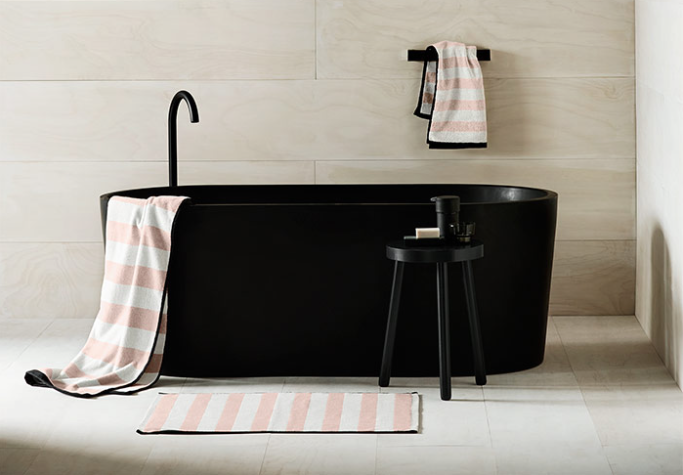 Quote Candles from Damselfly: As Damselfly say: "We want to hit you in the face, right in the nose, with our triple-scented aromas and then in the eyes, with a killer quote" and, they succeed! Their super fun candles are made from non-toxic soy based wax and are hand poured in Australia. Each has up to 60 hours burning time and retails for $39.95.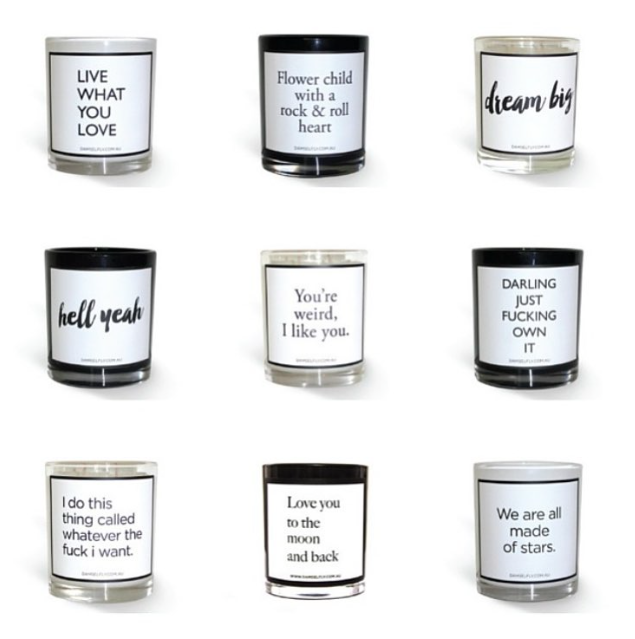 RÅGRUND Towel rack chair from IKEA: It's the thing I never knew existed but now kind of want! Made from bamboo, this $49.99 towel rack chair is a real space saver. A place to store your belongings or take a seat, it is hard-wearing and durable.
Brio Pedal Bin 3 Litre in Mint from Freedom: This handy item is great for keeping your bathroom clean and injecting a bit of colour into your space. It's sturdy metal body means it will go the distance and the easy-access pedal keeps things fuss free. Also available in yellow it retails for $29.95.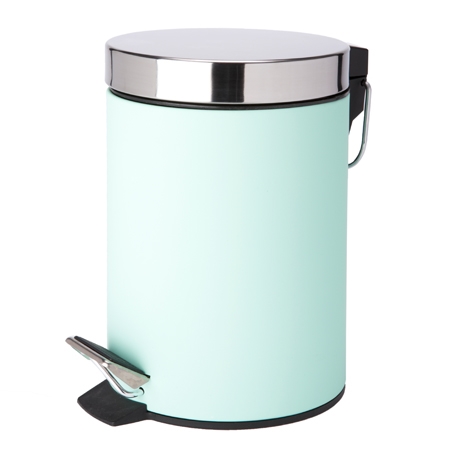 Budgie Bath Sheet Set from Ninnho: The ultimate in luxury, this set includes two super-sized bath sheets, one hand towel, one bath mat and two wash cloths. A chic colour statement, they are 100% cotton and designed in Melbourne by artist Antoinette Ferwerda. The set retails for $259, with individual items starting from $12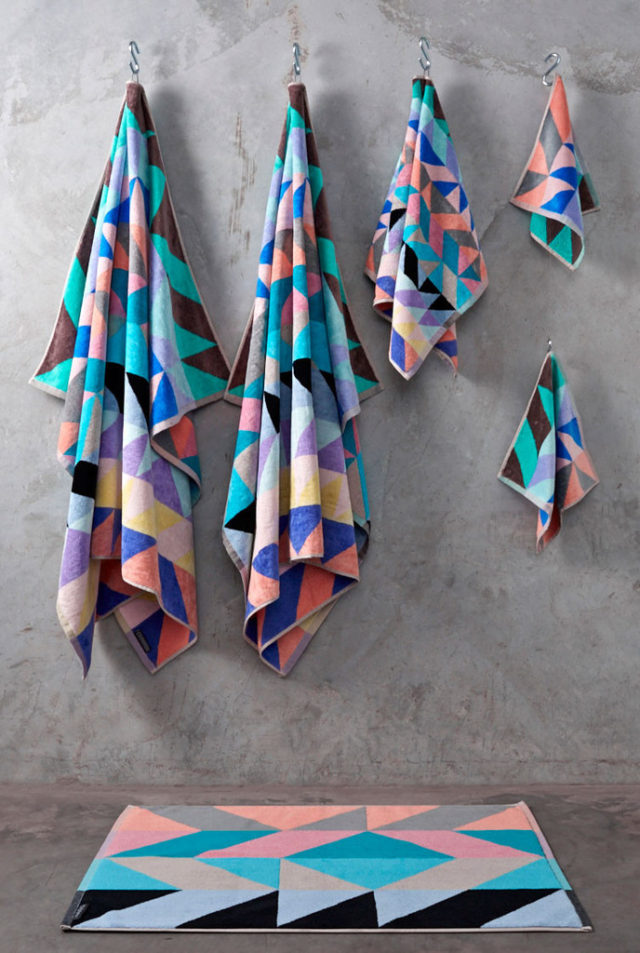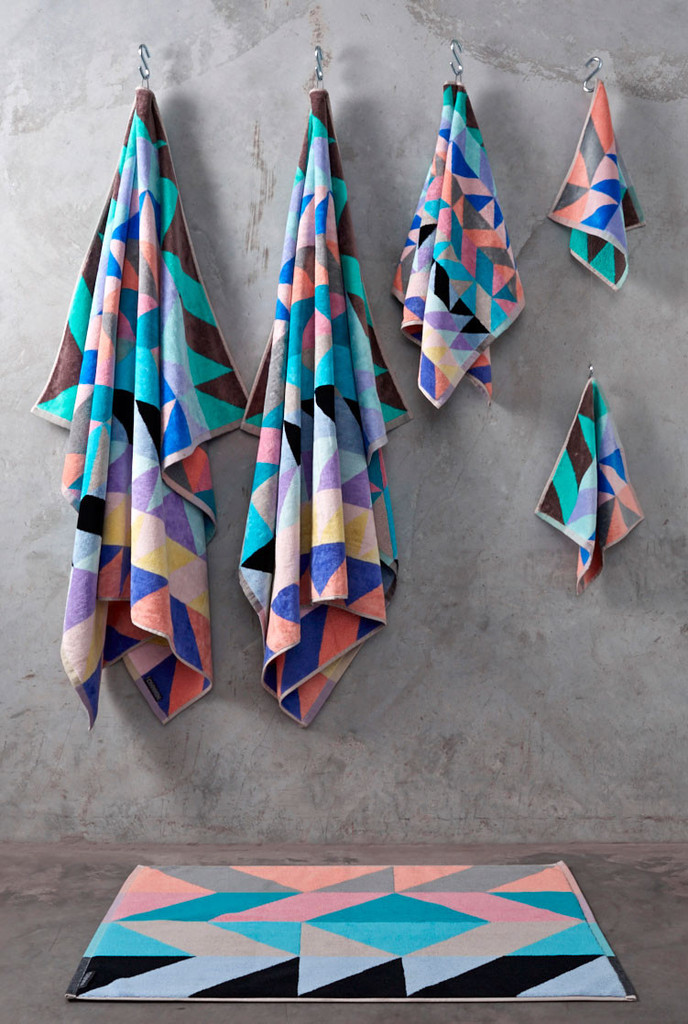 Salle De Bain Two Piece Bathroom Jar Set from Kmart: For just $7 this soap dispenser and toothbrush holder is quite the stylish bargain. Made from blue-tinted glass, they are functional, decorative and on-trend.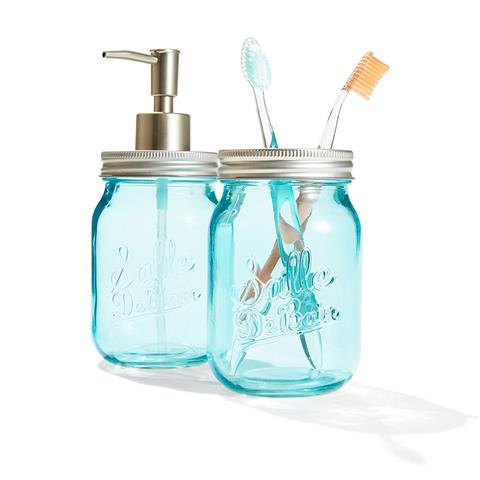 Wicker Waste Bin Round from Bed Bath N' Table: Perfect for that country home look, this white and beige wicker bin is both stylish and practical. Designed by Morgan & Finch, it retails for $11.20.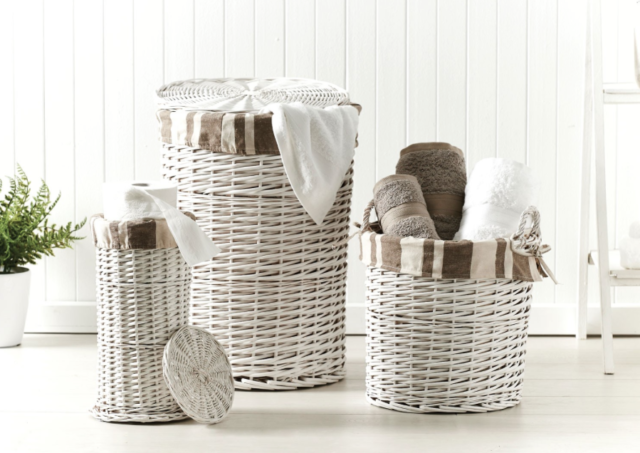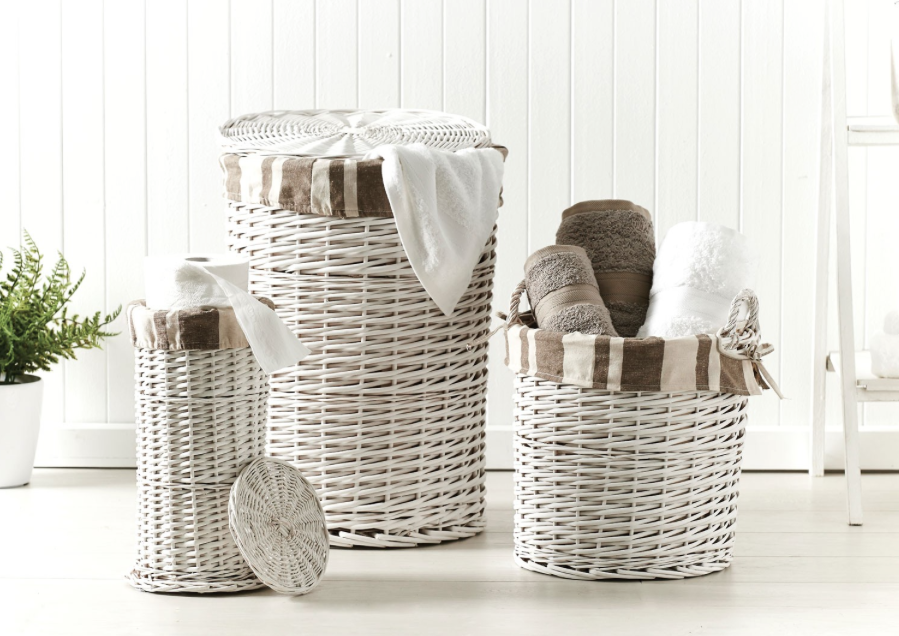 AW15 Tartan Bath Robe from Kip & Co: I'm not a bath robe kind of girl, but this, is convincing me otherwise. The ideal thing to wrap yourself up in this winter, the plush robe is made from 100% cotton terry toweling. One size fits most, it retails for $119.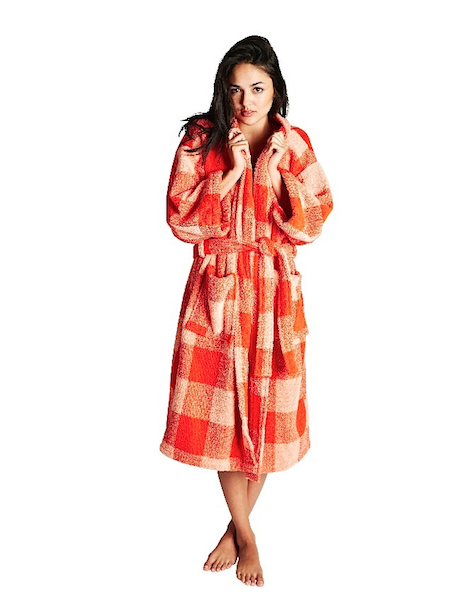 Sea Tangle Bath Sheet from Kate & Kate: Soft, absorbent and generous, Kate & Kate's bath sheets are double-sided with terry and velour. Made from 100% cotton and available in three colour ways they retail for $99.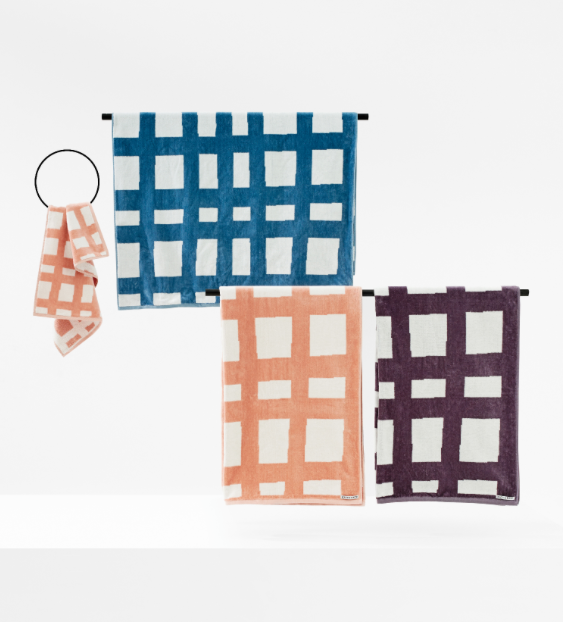 We hope you found this list useful. Please let us know what you'd add!