Sponsored by Wriggly Toes
We're lucky to have some amazing kids bed linen brands in Australia but while many of them look beautiful, how many can claim to be good for your health and the planet too? Wriggly Toes, started by parents Victor and Alex Cetinic, certainly can, with their ethically made organic linen for little people both Oeko-Tex and GOTS certified.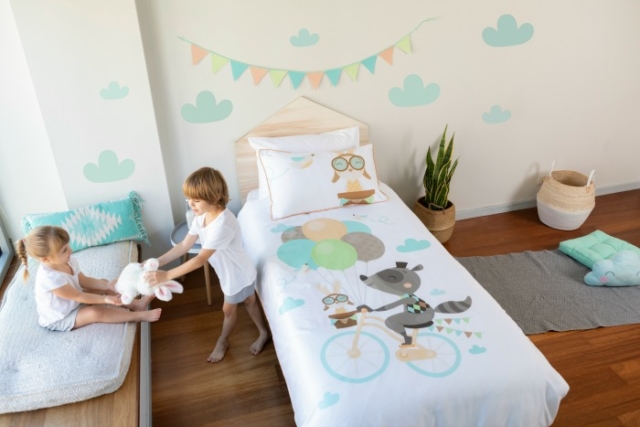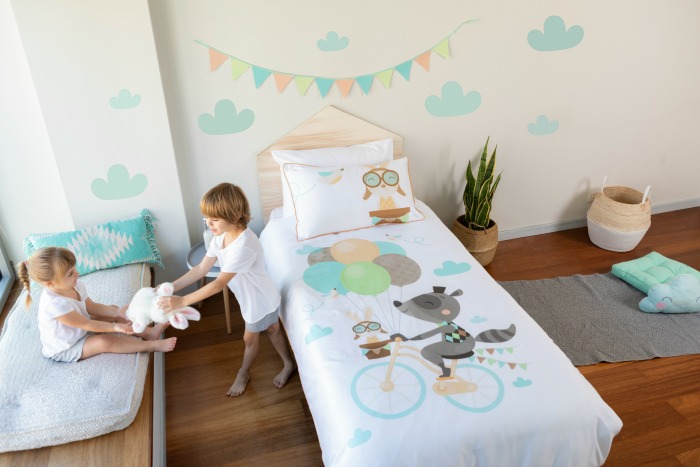 So what does that really mean and why is it more than just a marketing exercise or ticking a box for a unique selling point? "Organic bedding simply means that the cotton contained in the bedding was farmed with organic farming practices, not so dissimilar to the organic section in the supermarket," explains Victor. "For any product to claim organic, there needs to be something to back up that claim."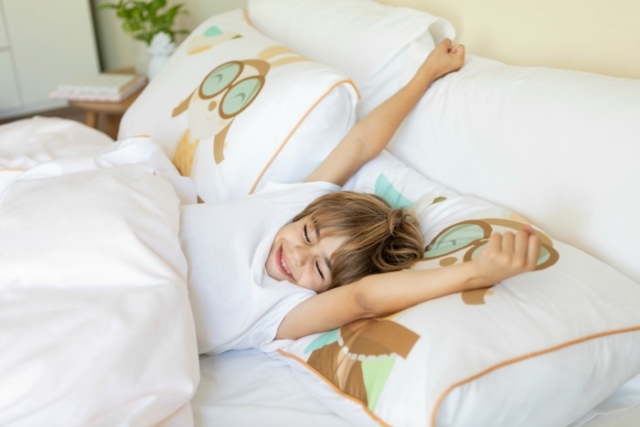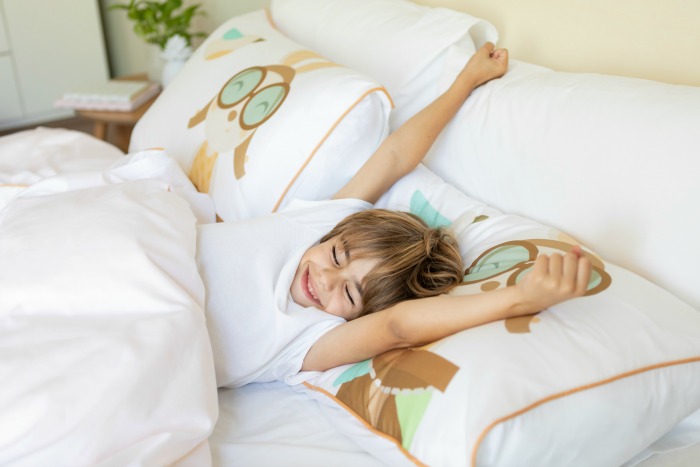 For textiles, there are a number of different certification standards, including the Standard 100 by Oeko-Tex and the Global Organic Textiles Standard (or GOTS) and the pair say understanding these is critical. "Standard 100 by Oeko-Tex covers all textile products including cotton and synthetic fibres, and places restrictions on  which chemicals are allowed and to what extent, to ensure safety. Seeing this label means that even chemicals suspected to be harmful are either not present or are at safe levels. Azo dyes are a good example of chemicals currently allowed to be sold in Australia that have have been linked to bladder cancer, but aren't allowed on products carrying the Standard 100 by Oeko-Tex label." And with kids spending up to 40% of their time in bed, that bed being chemical-free is a pretty big deal.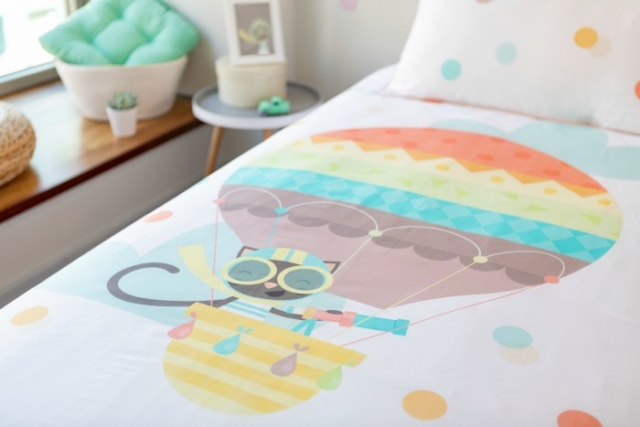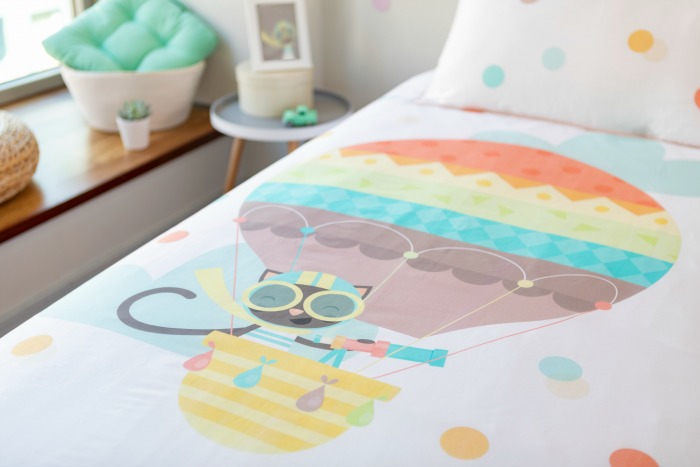 GOTS is an organic cotton standard which only applies to organic products like cotton. "It really goes a lot further however, by considering the entire supply chain; from which seeds are used to grow cotton, which pesticides or insecticides were used, how the workers were treated (no child labour), the type of irrigation used, how pollution is dealt with, and much more," Victor says. "Even the product packaging must be consistent with ecological and social standards to be GOTS certified." So, while the Standard 100 by Oeko-Tex provides comfort about the chemical impact textile products might have on consumers, GOTS additionally takes into consideration the ecological and ethical effects.
But we all know we want kids' linen to look good, and be fun, too. It can even encourage them to go to (and stay in!) bed, with the brand's tagline 'wake up happy'!. When coming up with the look for Wriggly Toes, Vic and Alex worked with their designer, Marta, aiming for fun and quirky without the clichés. "Having seen entirely too much pink, baby blue, and unicorns, we liked the idea of more gender neutral designs.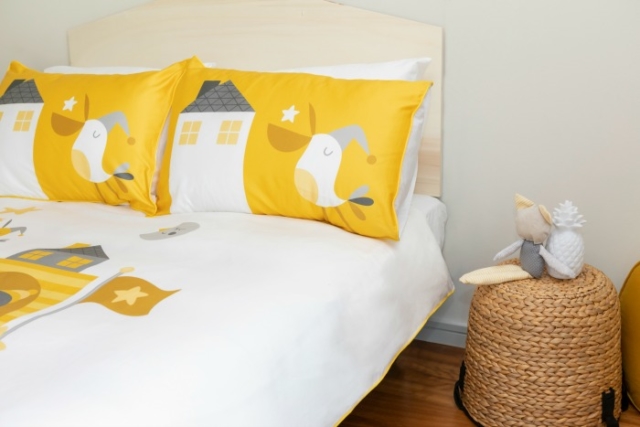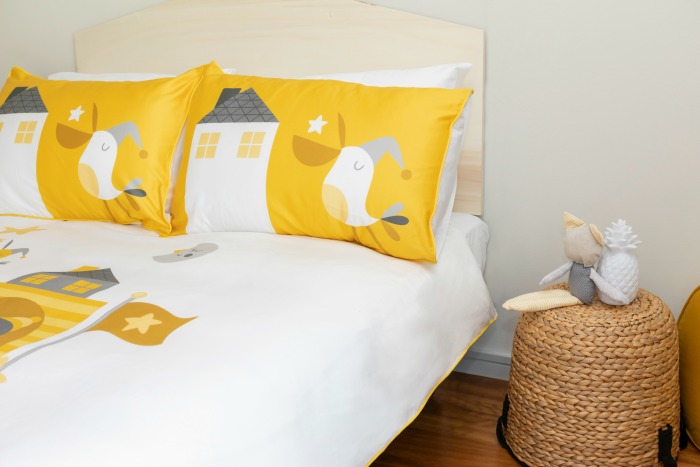 "Animals surfaced quite a lot in our thinking and giving those animals more character just progressed naturally. Marta really took the inspiration we had and supercharged it with her own creativity. We loved what she created and wanted to give her illustrations a backstory, so we created a bedtime story to accompany each character which we bundle with our products."
Each story is a magical journey involving the characters (Purdy the Penguin, Jeanette the Cat, Ron the Racoon and Debbie the Dog) from the bedding set, and each set comes with four stories! We just love the idea of doona covers with their very own bedtime stories! Single size sets ($139) come with a doona cover and one pillowcase, and double size ($159) with a doona cover and a pair of pillowcases. Not forgetting the accompanying bedtime story poems!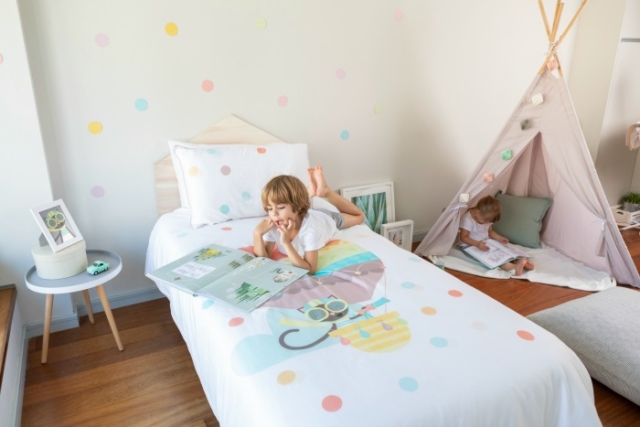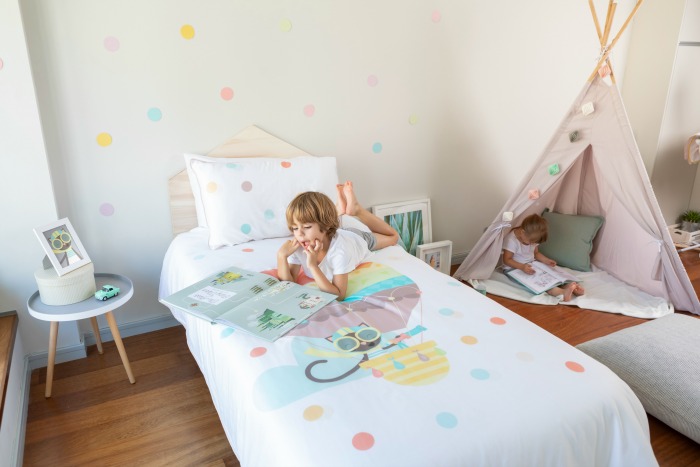 Victor and Alex's backgrounds aren't what you might expect (he's a software engineer and she's a pharmacist with an MBA) but it's their experience as parents which has motivated them the most. Two years ago, they were upgrading their children (now aged four and five) from their cots and, because their youngest had eczema, it made them scrutinise what they were buying that little bit more.
"I would say that was the catalyst and led us on the path to discover Oeko-Tex and ultimately, GOTS," says Alex. "Once we did our research on GOTS, and thought it resonated with our values, we saw a gap in the market and thought we could try something radical like get into the bedding business! Not to mention our desire to get away from pink unicorns!"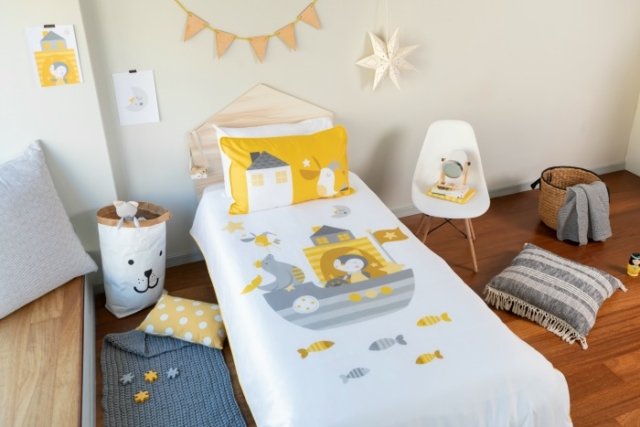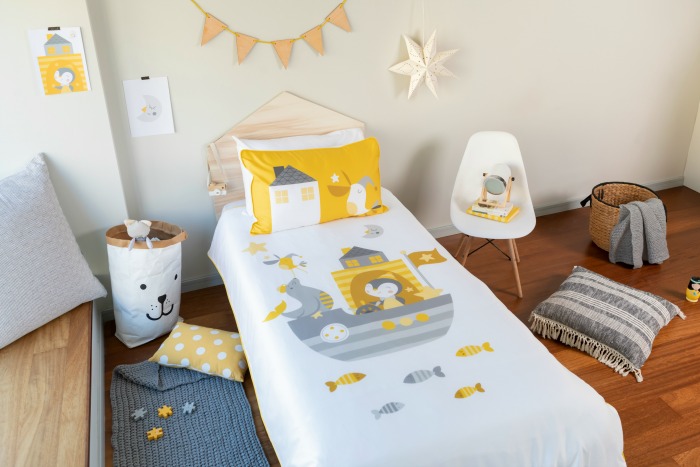 In terms of kids' room trends, the couple think more neutral and simple designs are growing in popularity, and that's something we're certainly seeing at Interiors Addict. "I think it is really important to keep the magic of childhood alive for as long as possible," Alex says. "Anything that indulges their imagination and creativity is a must, together with creating warm and inviting spaces for them to feel safe. We are not big fans of vibrant colours in the bedroom, but more of a soothing and gentle environment."