They say that the kitchen is the heart of the home and it's very much the case with this Brisbane design by Judy Parkin of Interior Blank. Recently named a finalist in the prestigious KBDI (Kitchen and Bathroom Design Institute) Awards in the 'Kitchens Plus' category (for kitchens that flow into another living area), this statement space sits seamlessly between the home's dining and lounge areas and unites all three.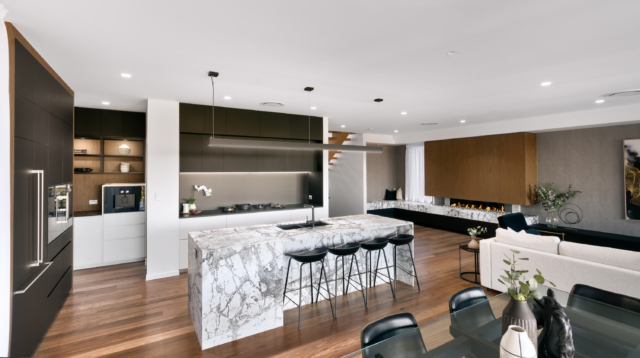 "The client wanted a unique look that stood out. They wanted a kitchen with wow-factor and one that was designed for home entertainment and also to be the focal point of the entire home. We also needed to create a flow between the living areas and the kitchen," says Judy. Key to integrating the kitchen with the 'rooms' around it is the way in which it complements the nearby fireplace – matching natural marble marries the spaces.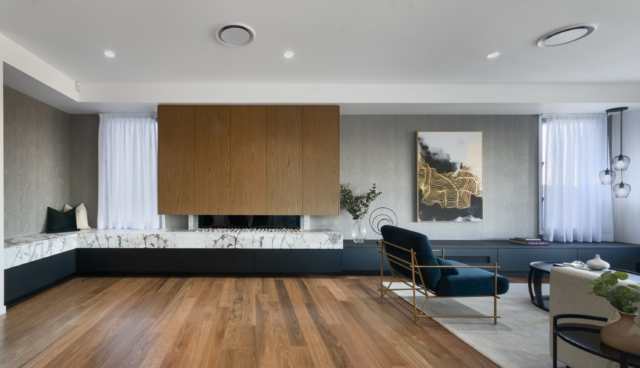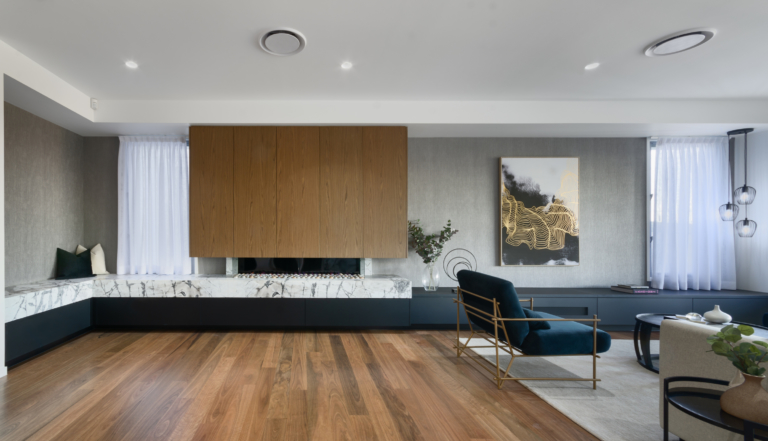 "It wasn't to be a feminine looking kitchen and neutral colours were preferred, but not white," says Judy of the finishes that include fingerprint-proof matte black and polished timber veneer cabinetry as well as natural marble and Neolith stone bench tops. I think this kitchen proves that white isn't the only 'safe' neutral choice.
Judy designed discrete zones for cooking, food preparation, food storage and coffee making with easy access to the kitchen's integrated fridge. The complementary butler's pantry sits behind the main space and it houses an extra sink plus coffee machine and storage.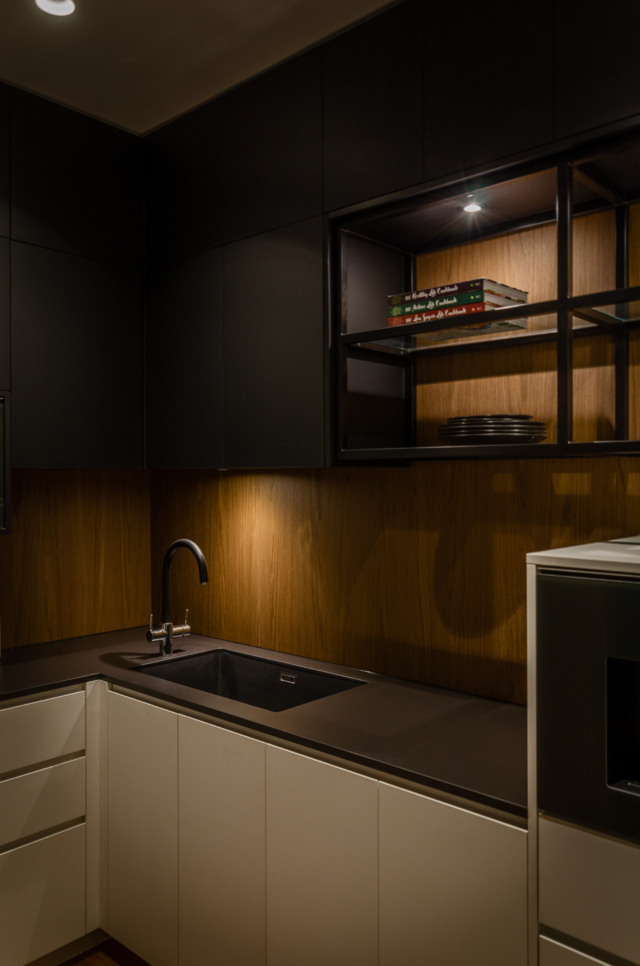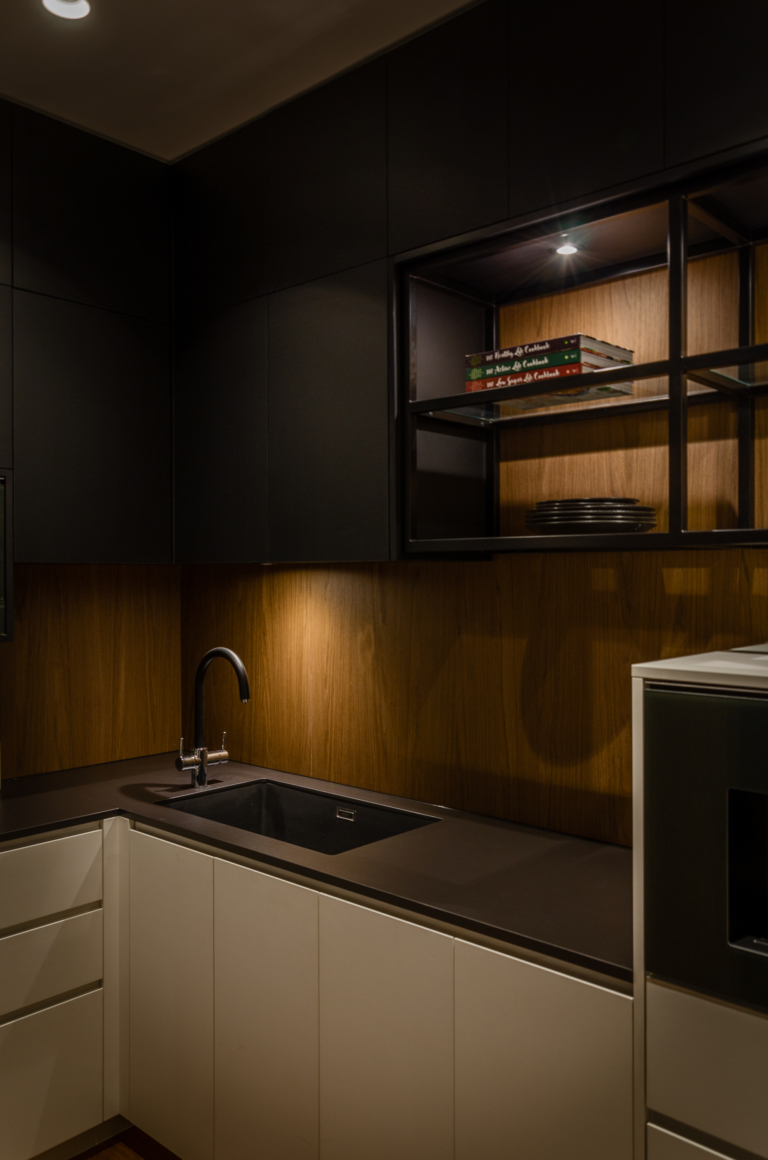 "In an open plan space, I think traffic flow is one of the most important points to consider. Not only in the kitchen itself, but in the other surrounding rooms. You want to make sure that you have planned enough space and considered the positioning of the appliances. Also, you must ensure there is enough space to walk past if someone is at the fridge and when the oven and dishwasher doors are open too," says Judy.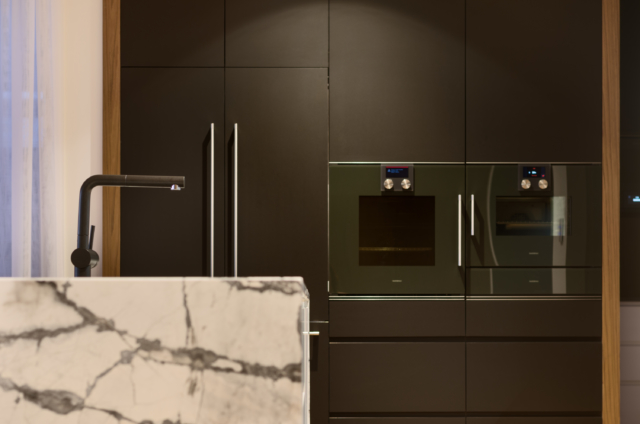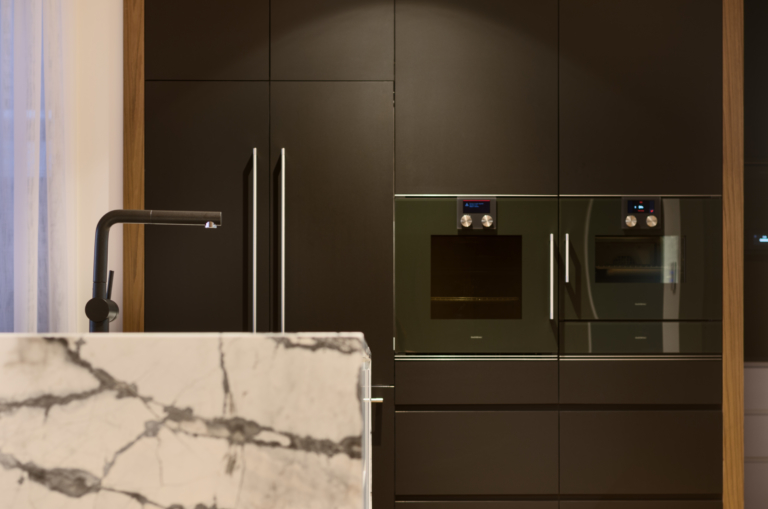 The kitchen is also home to an enviable line-up of Gaggenau appliances (conventional oven, combination steam oven and warming drawer) plus Judy selected Pitt gas burners for the benchtop – a unique range that can be used with granite, composite stone, concrete, stainless steel and more. "I selected the Pitt cooking gas burners as I loved that they were directly integrated into the worktop for a seamless look," says Judy.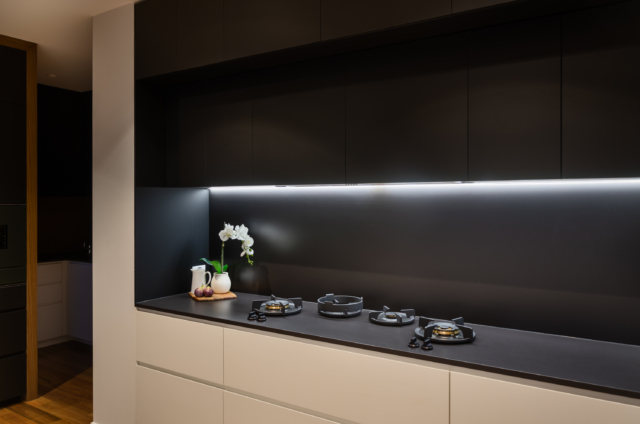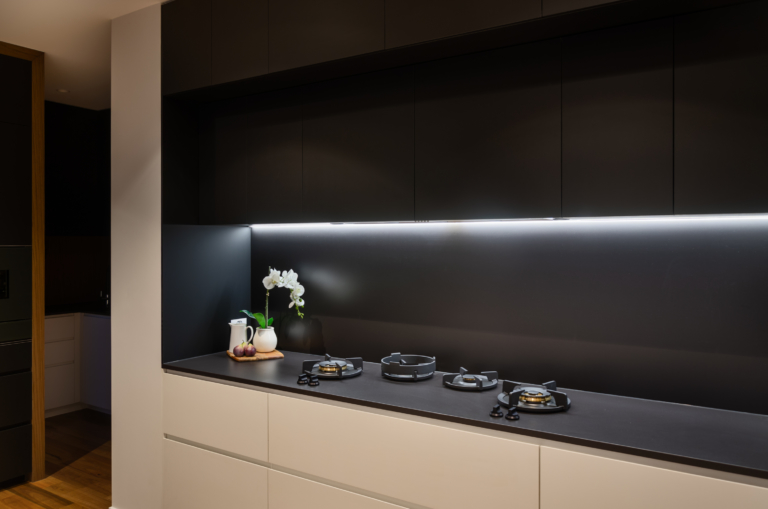 Possibly not something you'd immediately consider but ventilation is also very important when designing an open-plan kitchen as cooking smells can easily move between the spaces. "Select your ventilation option so that it is adequate for the room's size and the type of cooking you do," says Judy. In this kitchen, Judy designed the large extraction system (to accommodate the large widely spaced gas burners) before the home was built and it pulls air into the ceiling cavity and out of the adjacent external wall.
Photography: Judy Parkin
For more on Interior Blank | Australian kitchen trends: Winter 2019 edition