Today's very impressive before and after is brought to us by Sarah Nolen of Birdblack Design who transformed a dark, heavy timber, 1990's kitchen into a light-filled entertainers' delight that is perfectly suited to the busy Wollongong family it serves.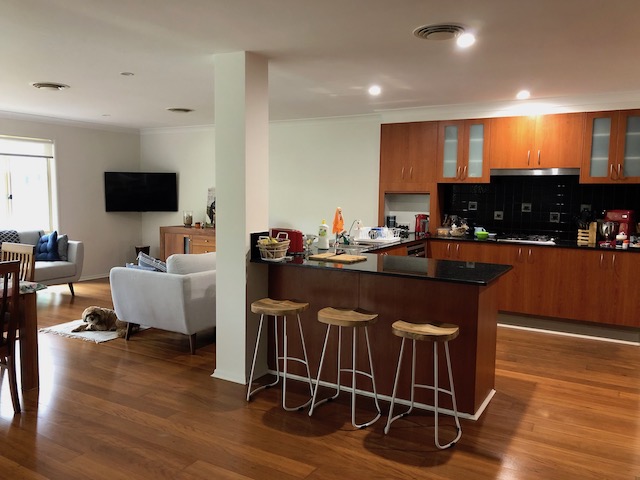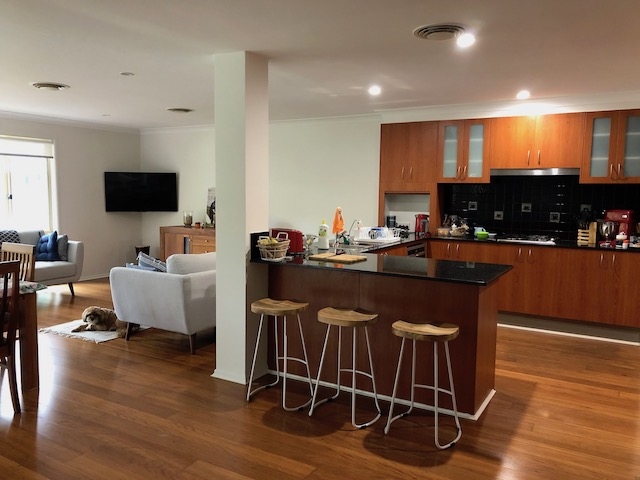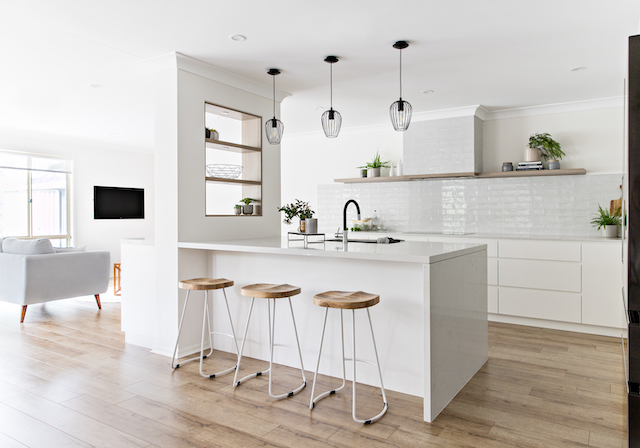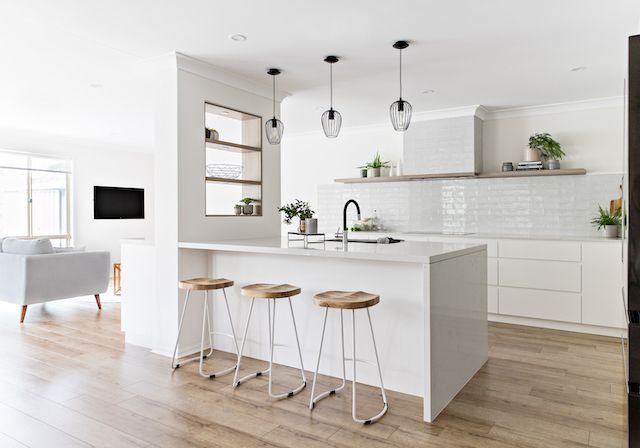 "This family loves to entertain so they needed a kitchen that would tailor itself to both daily family life as well as catering for large crowds," says Sarah of the new open-plan design that features plenty of bench space, storage, wide walkways, display shelving and room for a super wide fridge.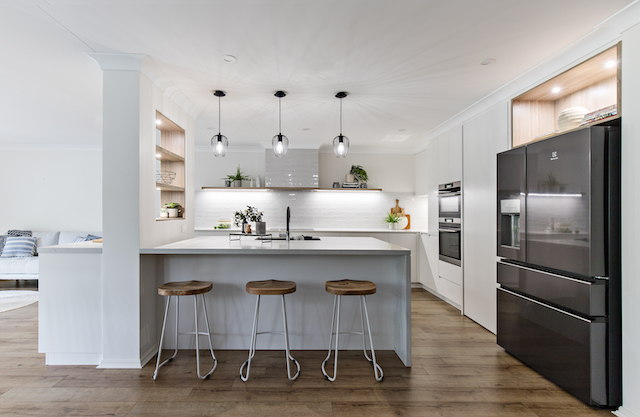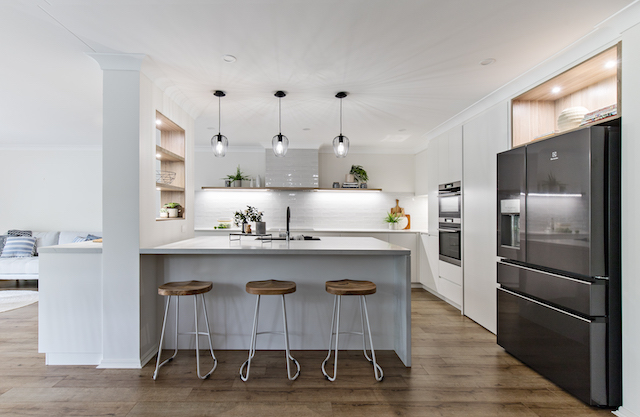 "This kitchen renovation took the dark into the light. The existing kitchen was heavy to look at with timber cabinets and black granite bench tops. We freshened the appearance with a palette of white and soft greys," says Sarah. Oak timber shelves and flooring help to soften the white and create a cosy entertaining hub at the same time.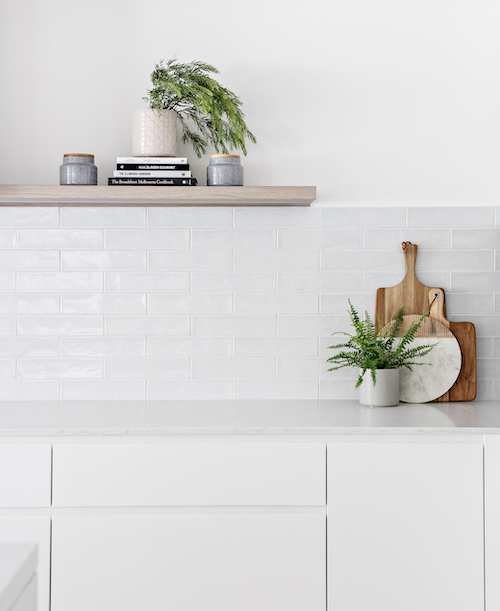 Aside from freshening up the palette Sarah tweaked the layout of this kitchen, entirely opening up the space – not the easiest task given there was a structural post right in the centre of the room. "Instead of leaving it looking like an eyesore, we were able to intentionally design around it so that it looks like it is a part of the new island bench," says Sarah who mirrored the existing post and designed an open shelving unit and buffet unit around the new structure. This is a clever response to what is a common problem and the end result really paid off.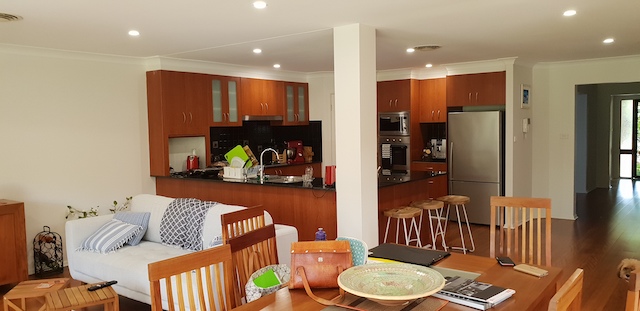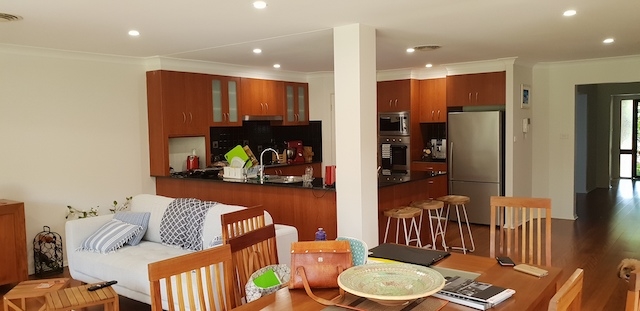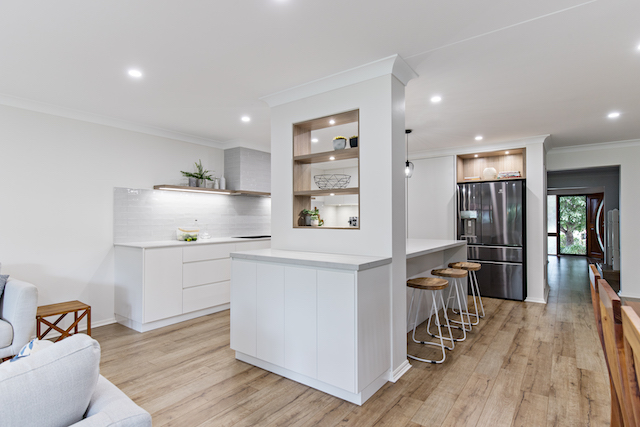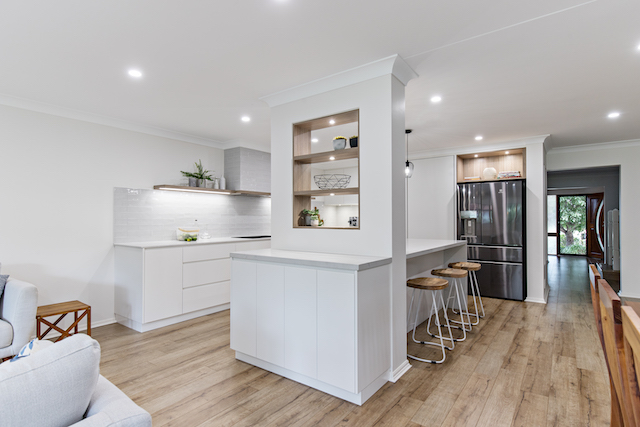 Instead of an L-shaped design the new kitchen features an island bench that makes it easier to access while helping to further open up the space. And perhaps my favourite feature of the design, Sarah also designed a full walk-in pantry concealed behind a seamless, hidden door. Genius!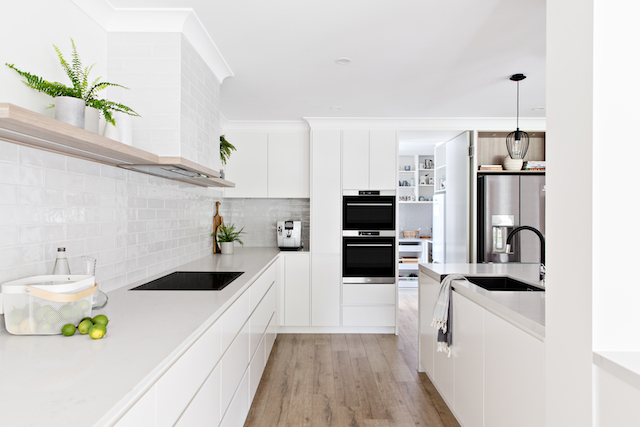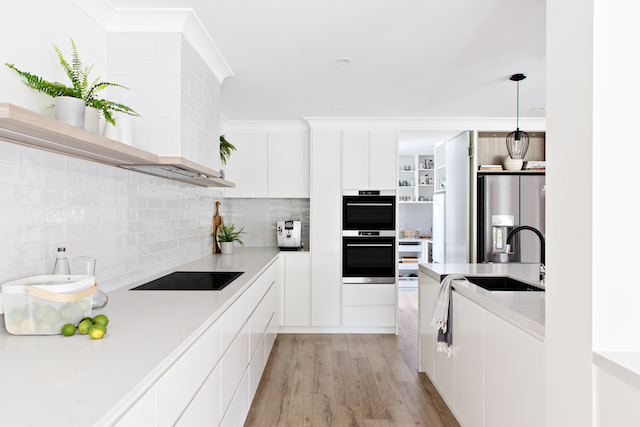 For more on Birdblack Design | The ultimate guide to buying a fridge