When Birdblack Design interior designer Sarah Nolen first laid eyes on this suburban bathroom it was a very beige, rather uninspiring space that certainly didn't reflect the spark and liveliness of its three users – a trio of active teenage boys. Located in Sydney's Sutherland Shire, Sarah set about updating the space with a series of masculine colours and finishes – all without making any major structural changes.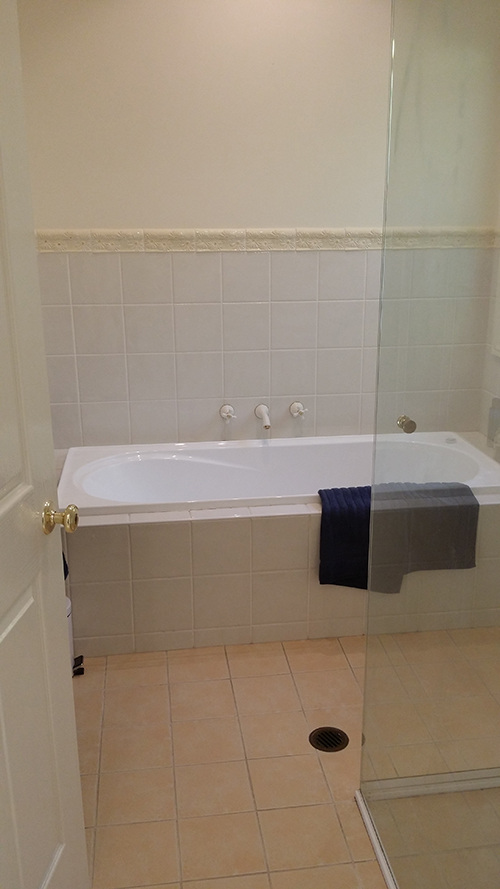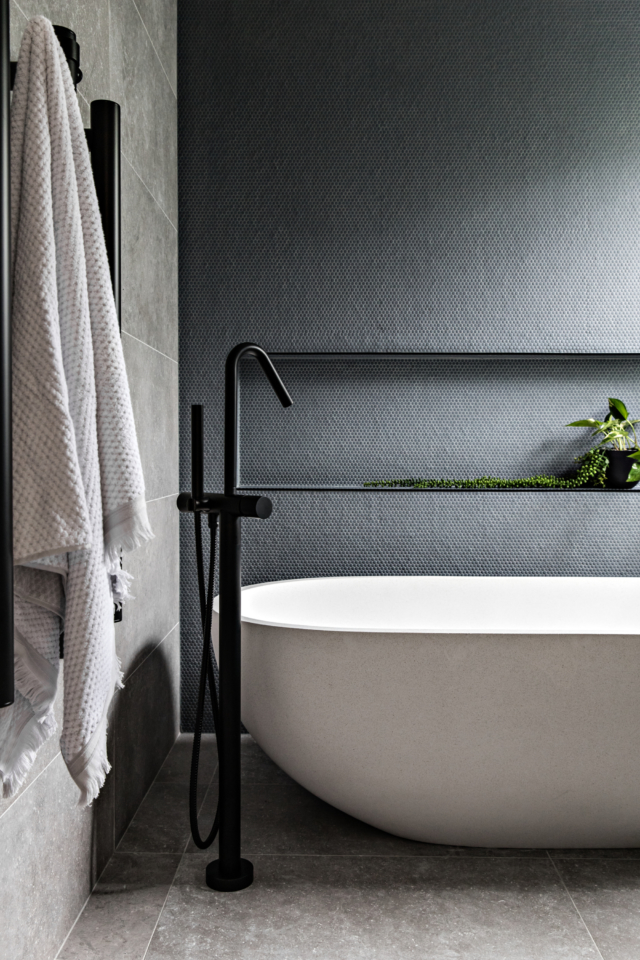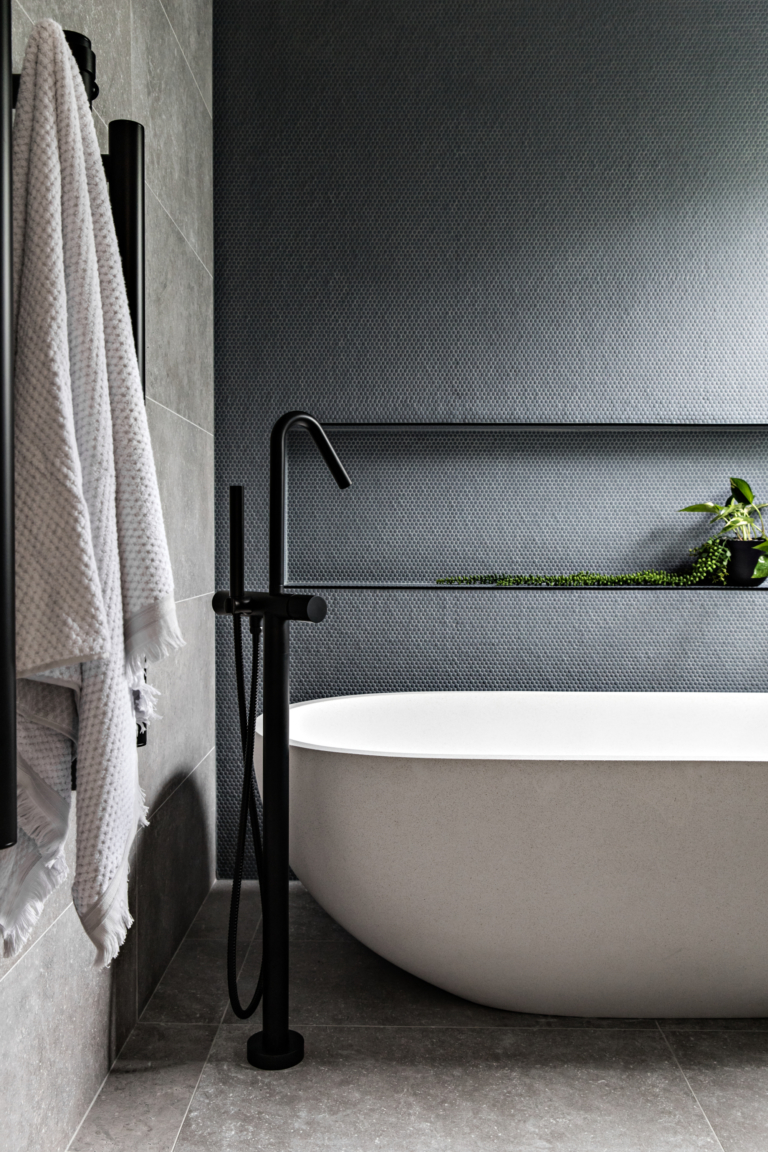 "The existing bathroom had a three-way layout and our client wanted to keep this layout as it was practical for their three teenage sons. But we wanted to infuse the space with a touch of masculinity whilst remaining cohesive with the rest of the home," says Sarah.
And that she did, starting with a complete overhaul of the bathroom's colour palette and materials which meant deleting all the beige and replacing it with a variety of masculine tones and finishes perhaps exemplified by the room's custom vanity.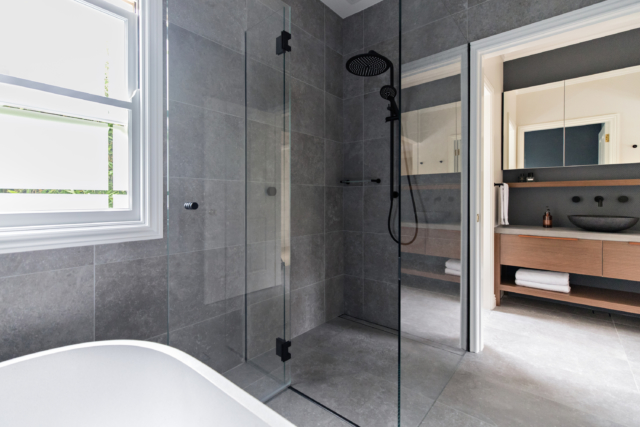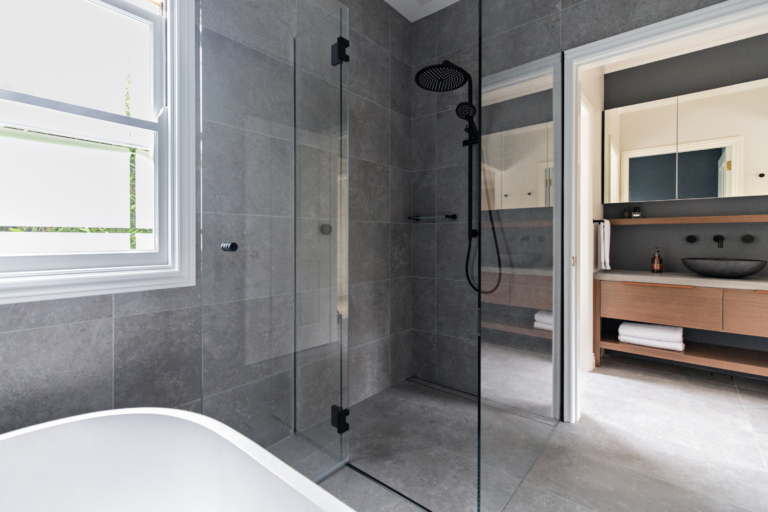 Combining concrete, walnut timber veneer, tan leather handles, a round charcoal speckled stone basin and matte black tapware, the vanity is now a coolly masculine space befitting its users. I particularly like the stylish use of strip lighting too which gives the vanity a slick, hotel-like feel.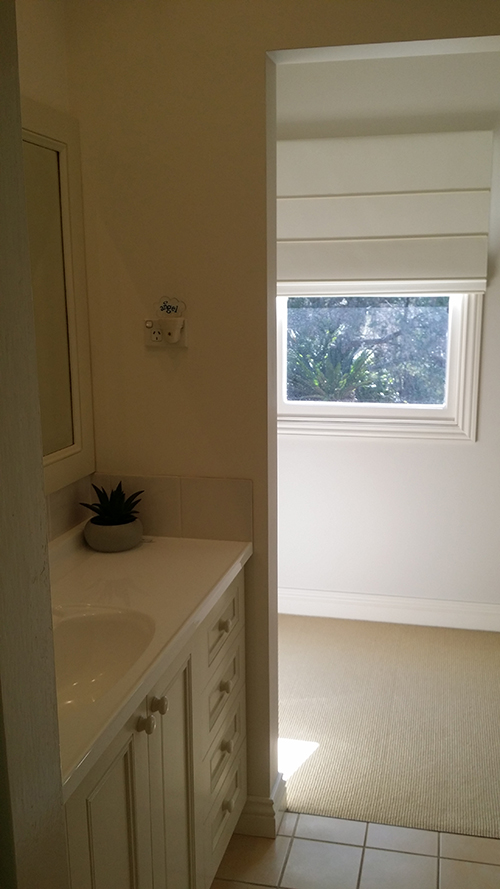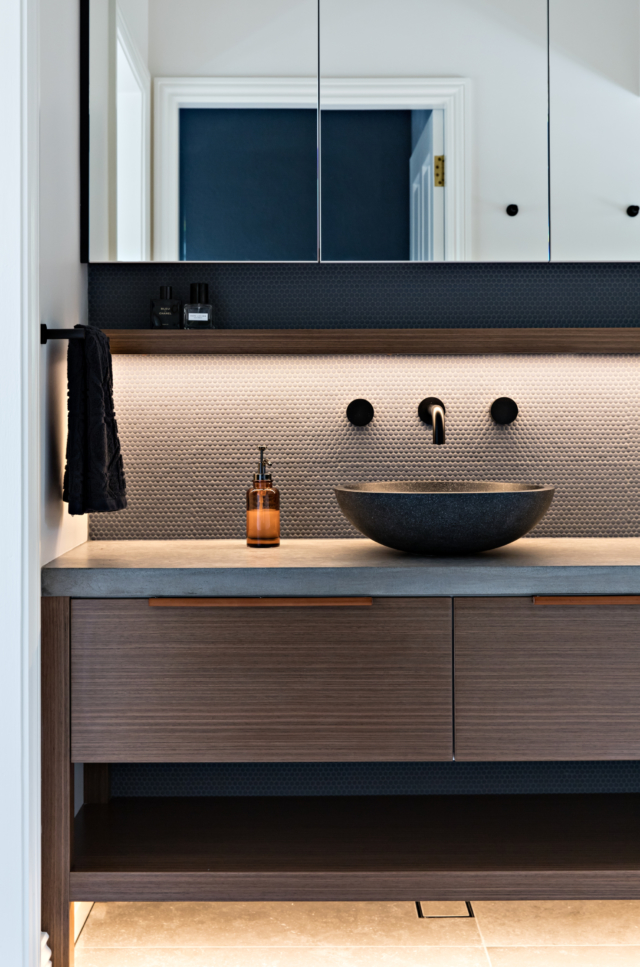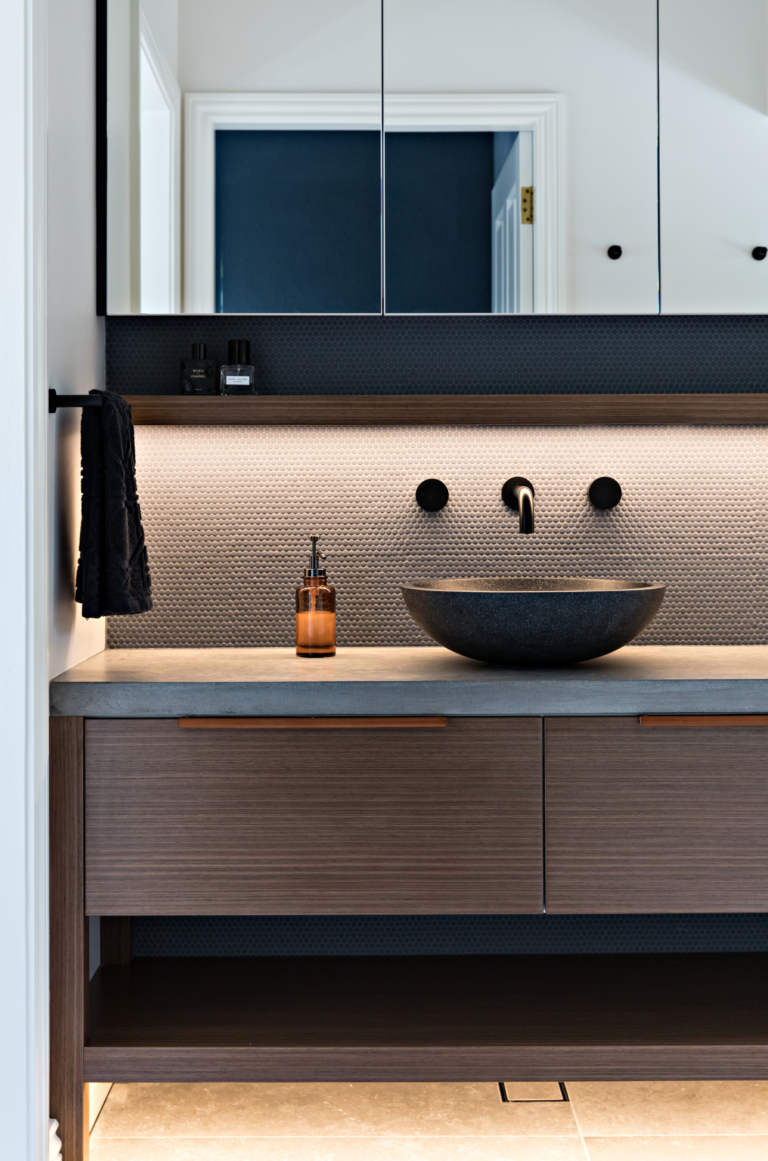 As for the bathroom's new tiles, Sarah opted for an ash concrete-look porcelain tile for the floor (and three of the walls) paired with a denim blue glass penny mosaic tile laid on the wall behind both the vanity and bath. "The mosaic tile looks like it's dancing as the natural light and shadows change throughout the day," says Sarah who explains that the tiled bath wall anchors the space and is the feature of the wet zone, along with the free-standing stone bath that sits directly in front.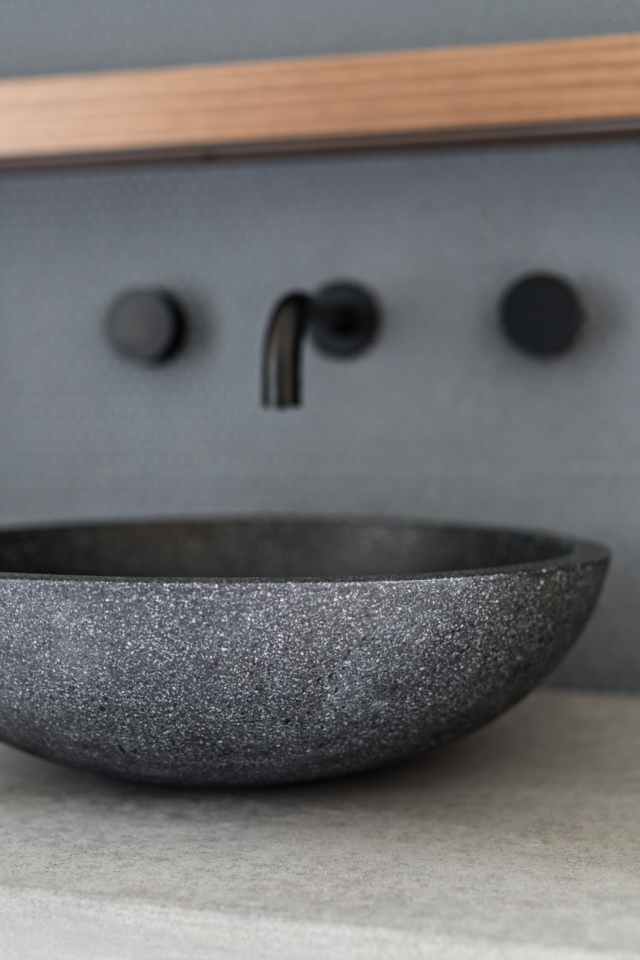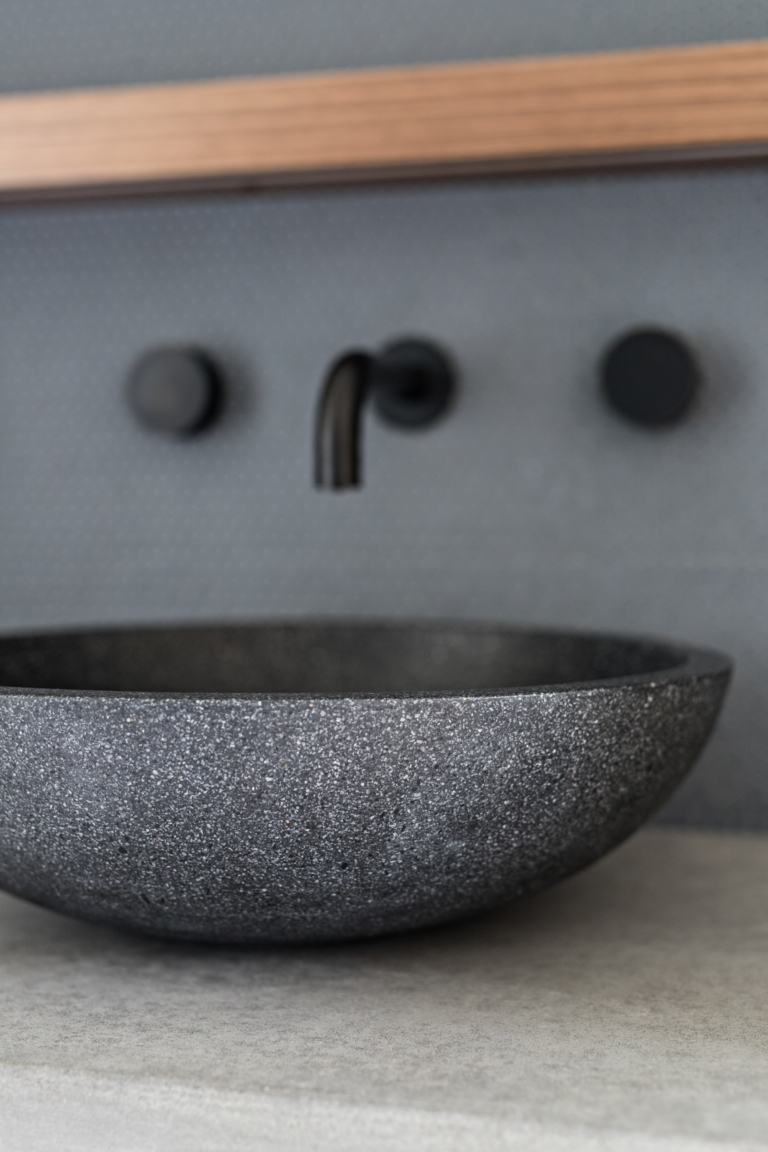 Another notable inclusion is that of a wall niche behind the bath. "We bordered this with a matte black trim and it's the perfect location for adding greenery to a space along with your bath product essentials," says Sarah.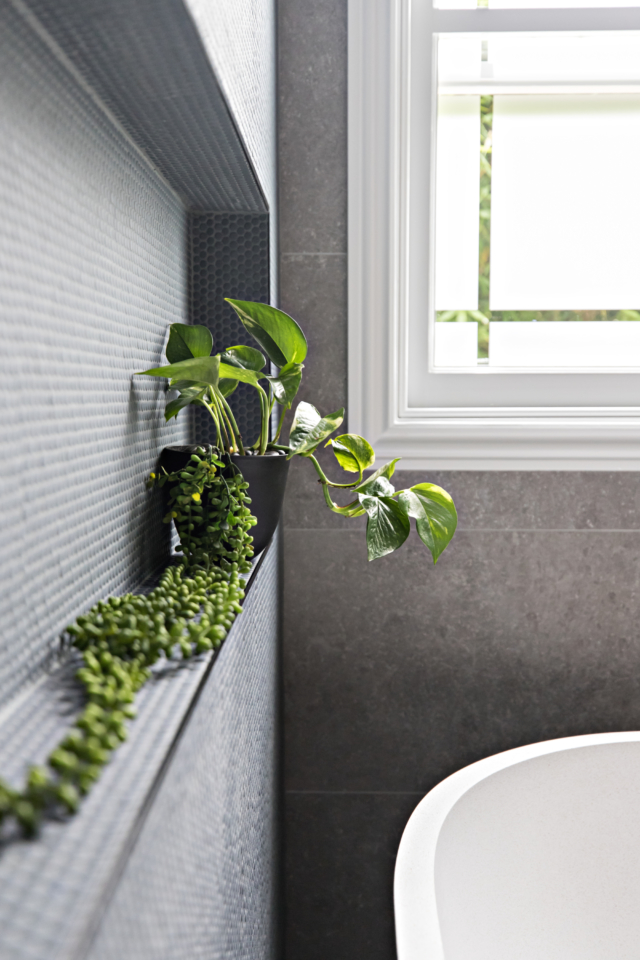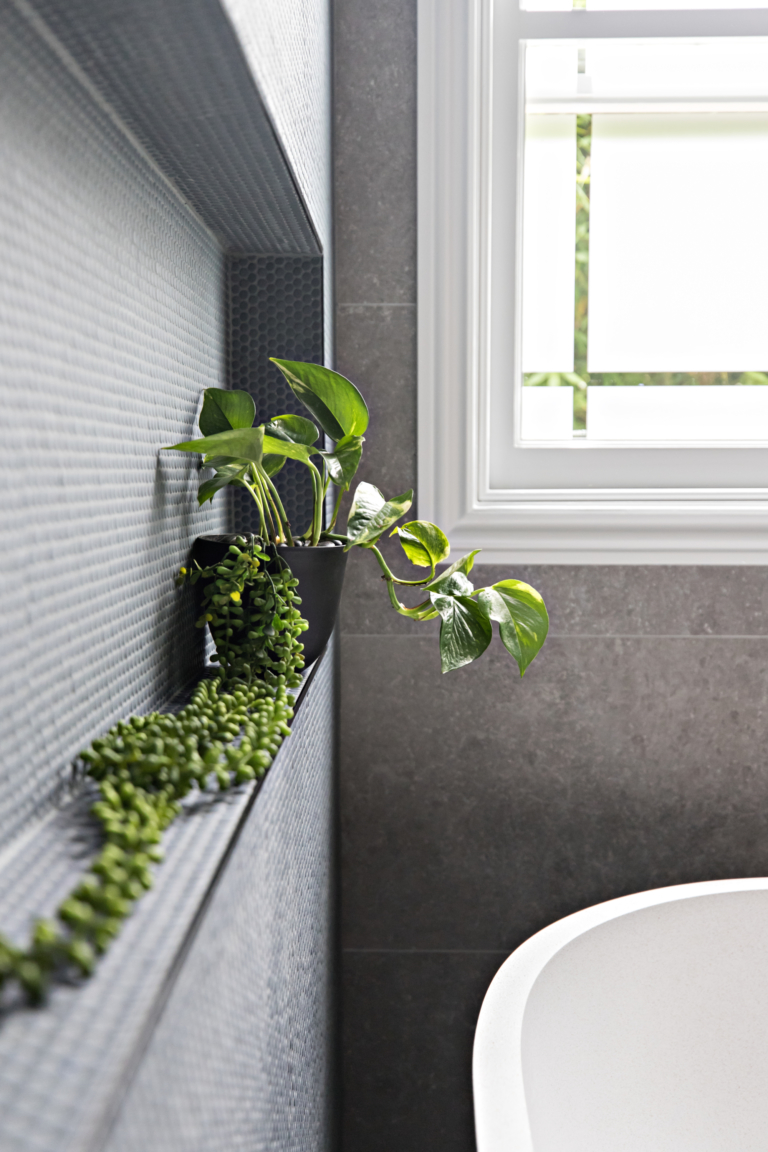 With limited space for a traditional horizontal towel ladder, Sarah opted for vertical bars instead. "They allowed us the comfort of heated towels without impeding on the space," says Sarah.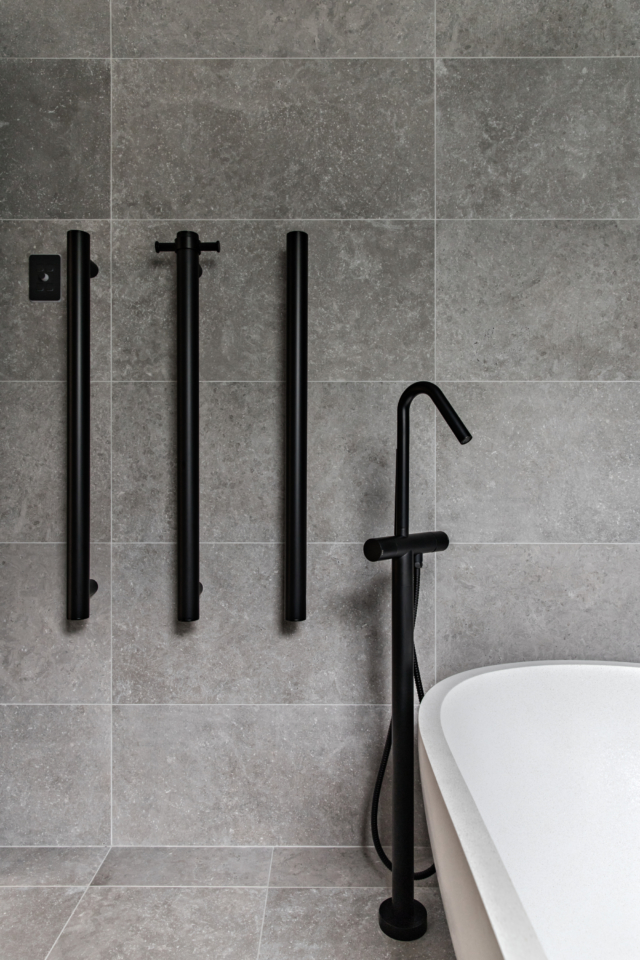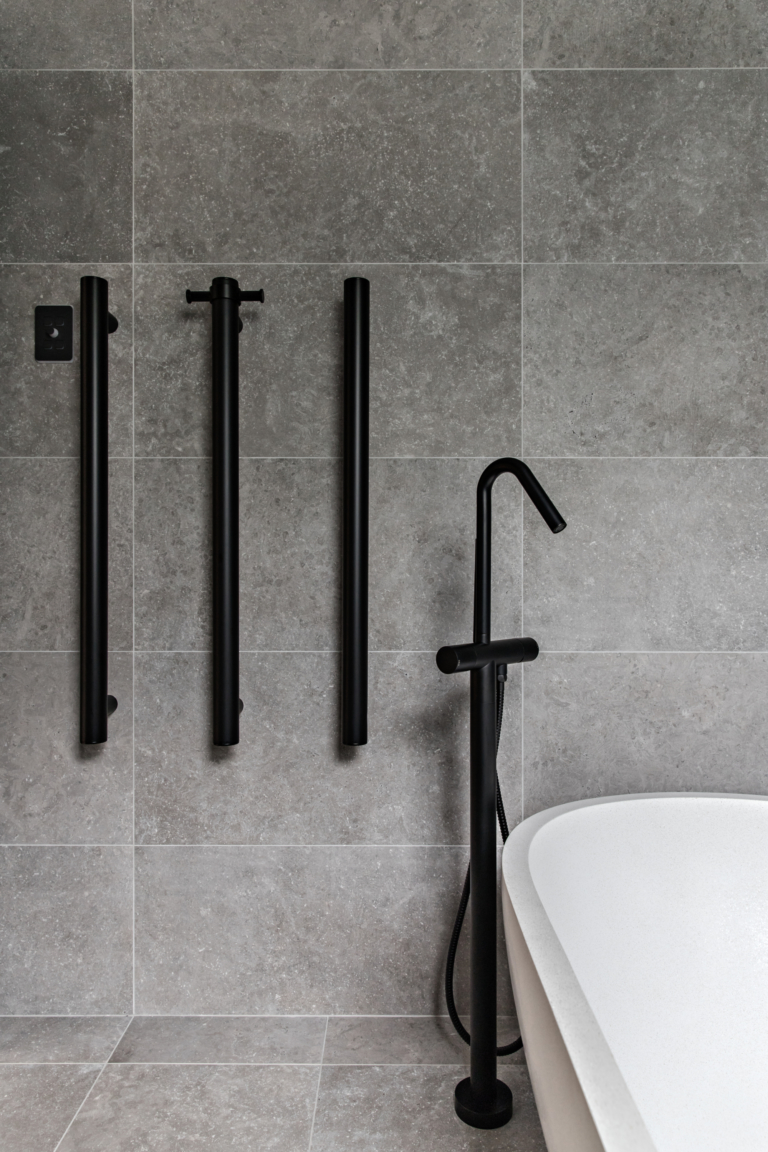 As for what she is most proud of in the renovation, it's the startling overall transformation, despite minimal structural changes, that strikes her. "We love that were able to create a vastly different bathroom to what was there previously, without changing too much. The materials, colours and finishes will stand the test of time and allow for the occupants to grow up with the space without it ever feeling dated."
Photography: The Palm Co.
For more on BirdBlack Design | A jaw-dropping kitchen before & after