Preparing for a new baby is both a challenging and exciting time. When it comes to designing your baby's nursery, there are a number of key considerations you want to take into account to ensure the transition is as seamless (and stylish) as possible.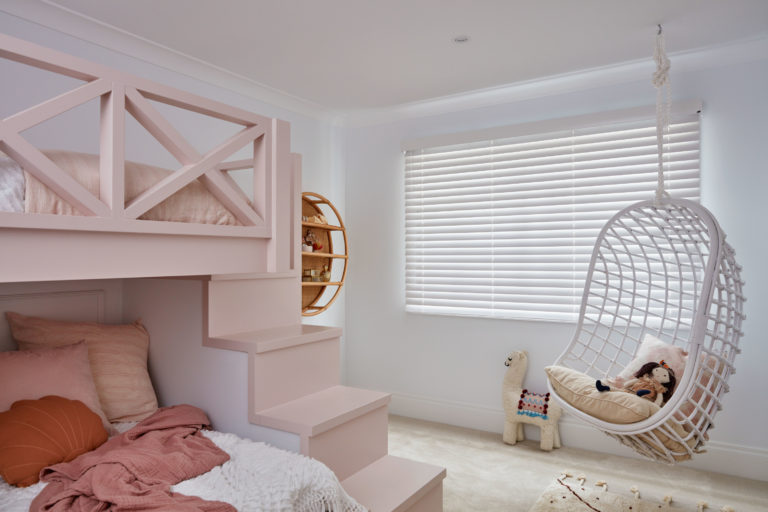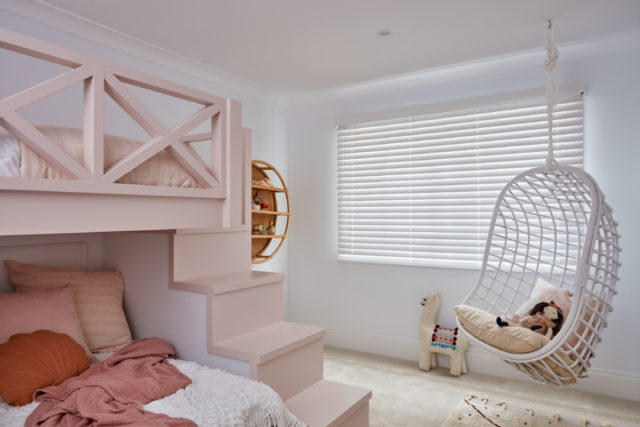 Developing a design plan is a must, as it not only allows you to cover off those non-negotiable nursery items and create a special, unique theme, but also keeps you aligned with your budget. With so much room for creativity, here are five key things to consider when designing your baby's nursery.
PICK A THEME
Establishing a theme is usually the first point of call when it comes to designing any room, and often one of the most overwhelming. It is important to find a balance between practicality and trend. One of the easiest ways to do this is to choose a gender-neutral colour for your walls – something that we are seeing more often in nursery decor.
Oversized murals and feature walls are fast-emerging, reflected through colour pops pulled from them and echoed across the room. Floral and natural prints, such as leaves and trees, are a favourite, bringing in a hint of the outside.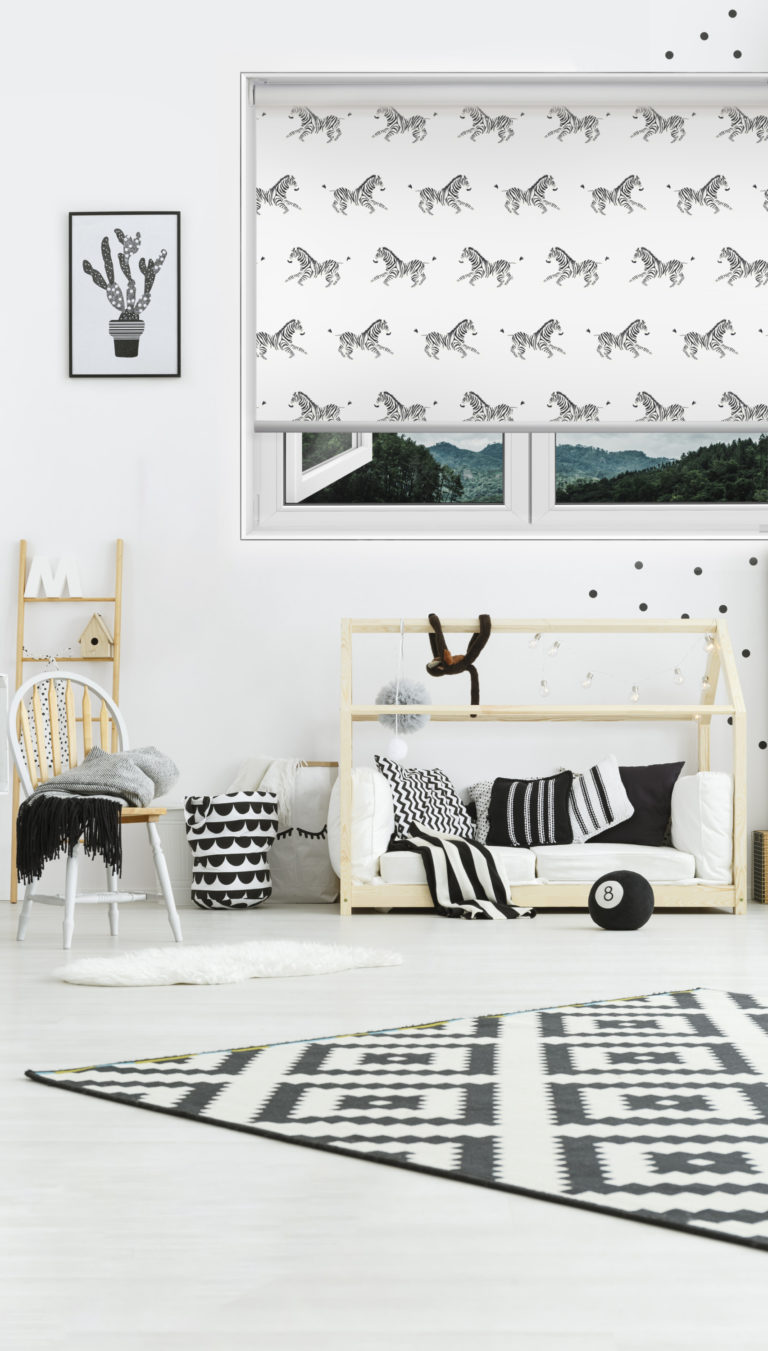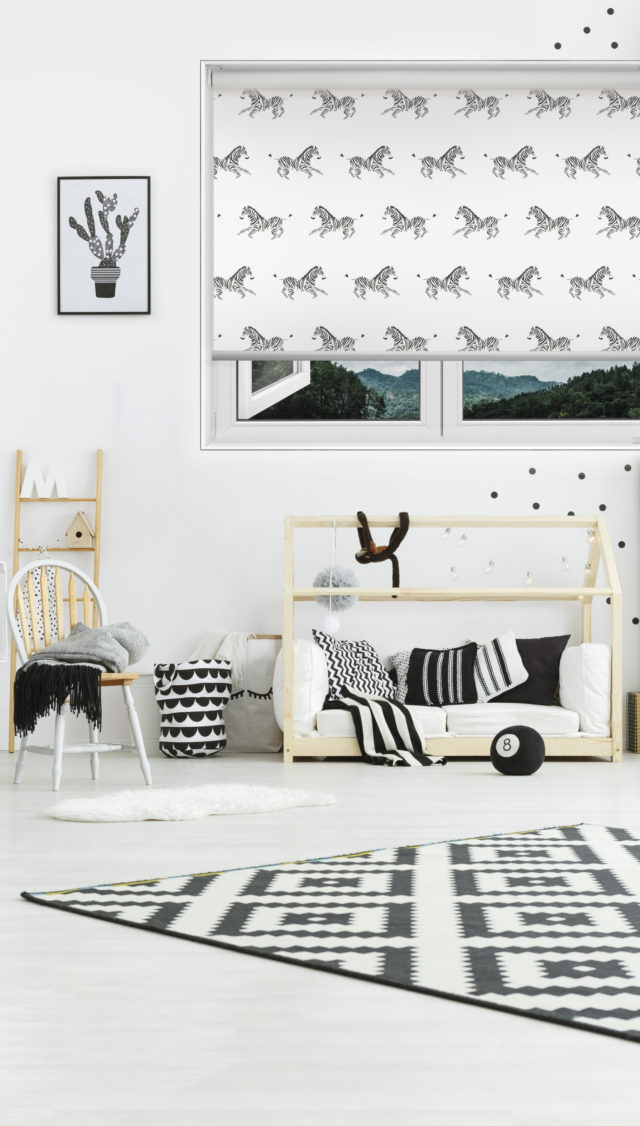 Many people are becoming bolder with their blind choices, choosing patterned and textured blinds when styling rooms. Monochrome continues to be a popular choice, such as the striking black and white Luxaflex zebra print, available in both blockout and translucent opacities.
GO DARK
Being able to mimic the nighttime at any time in a baby's room is crucial. The Three Birds Renovations trio recently completed their first new-build in the stunning Byron Bay Hinterland, including a gorgeous, soft, organic nursery.
"Anyone with a baby knows how important it is to have control of the light in a nursery," says co-founder Lana Taylor. "Luxaflex Duette Shades in blockout opacity provides maximum room darkening and zero view-through when closed, creating the ideal environment for a baby to sleep – even for naps during the day. The pleated fabric design also means they can be stacked tightly up into the head rail to allow light through when open. It's the perfect balance of light and privacy, and well insulated from heat and noise."
Newly-launched Luxaflex Duette LightLock Shades deliver the next level in ultimate room darkening capabilities. Outsmarting the sun by blocking the exterior light from entering the room through common window covering light gaps, side channels overlap the front and back of Duette Blockout Shades, achieving unparalleled darkness.
GAMECHANGE: THE WORKSTATION
Not something you would usually think of, however installing a fridge in your baby's room is a gamechanger. Opt to create a mini workstation, including bottle steriliser and warmer, fridge, bottle stash etc. Ideal for those latenight feeds or emergencies, by having an easily-accessible feeding area, you'll need fewer trips to the kitchen, resulting in more relaxed, well-rested Mum and happy baby.
SAFETY FIRST
Safety in your baby's room is a number one priority. By designing a safe space from the get-go, you can factor in things like trip hazards, sharp corners and cupboard locks, right through to ensuring your window coverings are child safe and cord-free.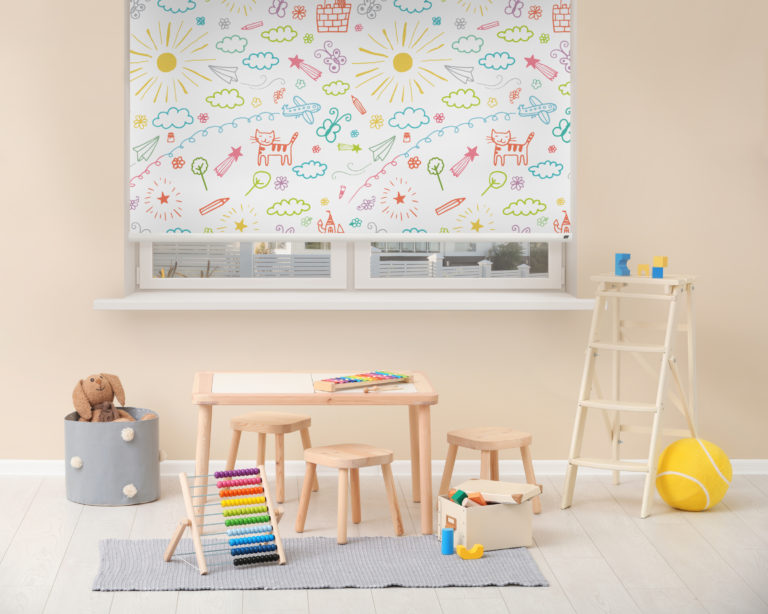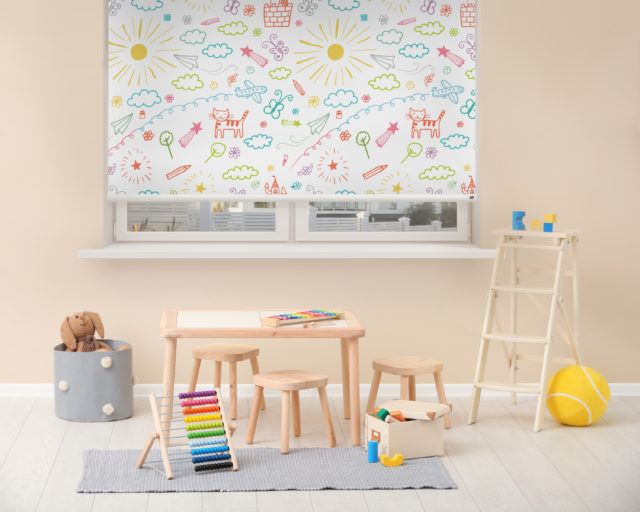 "All of our window coverings are compliant with the latest ACCC Child Safety Regulations," says Vera Meharg of Luxaflex Window Fashions. "From cordless alternatives to motorised operation systems, there are many innovative lifting systems that combine safety, convenience and style."
Motorised blinds are becoming increasingly popular. A cordless solution that combines safety, style and complete convenience, choose for rooms to operate independently, or work together for whole-house synchronisation.
ALL AT ARM'S LENGTH
One of the key things to take into account when planning your nursery is keeping everything easily accessible from one central point. Nappies, wipes, clothes, change table covers, bin, dummy, bub's favourite teddy – it all needs to be at arm's length.
As home automation becomes more commonly integrated through gadgets like Google Assistant, Apple HomeKit and Amazon Alexa, families are simplifying daily tasks through voice technology. Shades that incorporate Luxaflex Powerview Motorisation are a fantastic choice for babies and children's rooms, compatible with smart assistants, meaning you can tell them to open or close on demand, or set more specific scenes for 'nap time' and 'wake up'. Better yet, if bub is already asleep, or you're in a different room, shades can also be controlled via smartphone or tablet on the PowerView App.
For further information, visit www.luxaflex.com.au