This nursery caught our eye this week courtesy of its moody vibe and interesting mix of old and new finds. The creation of stylist Penny Hyams (of The Studio Melbourne), who worked with children's interior store Hello Little Birdie, gender neutrality and sustainability were key to the brief. "We specialise in incorporating vintage pieces in our shoots as we believe they add personality to a room, and stop them looking too generic," says Penny.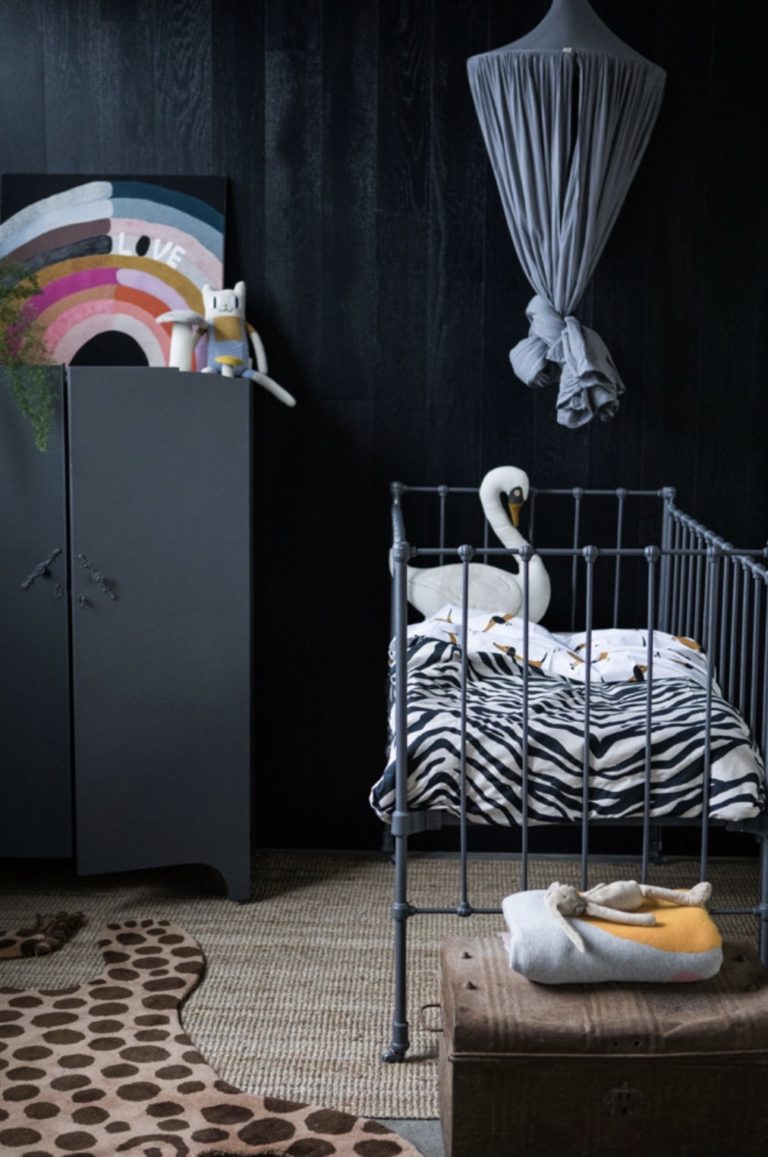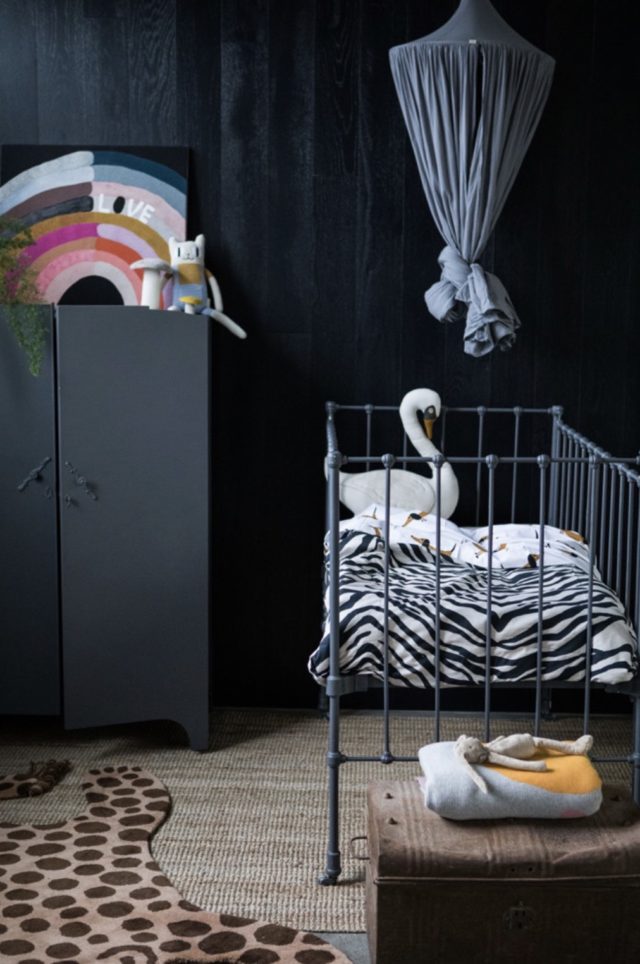 Arguably the hero of the room, the cot was a Gumtree find, purchased from someone who had had it in their family for over 100 years. Used by three generations of the one family, the cot presented an ideal upcycling opportunity for Penny who repainted it and purchased a new mattress to go with it. "It was white when we bought it but there were many chips and you could see the history through them. There were several layers of different coloured paint beneath," says Penny.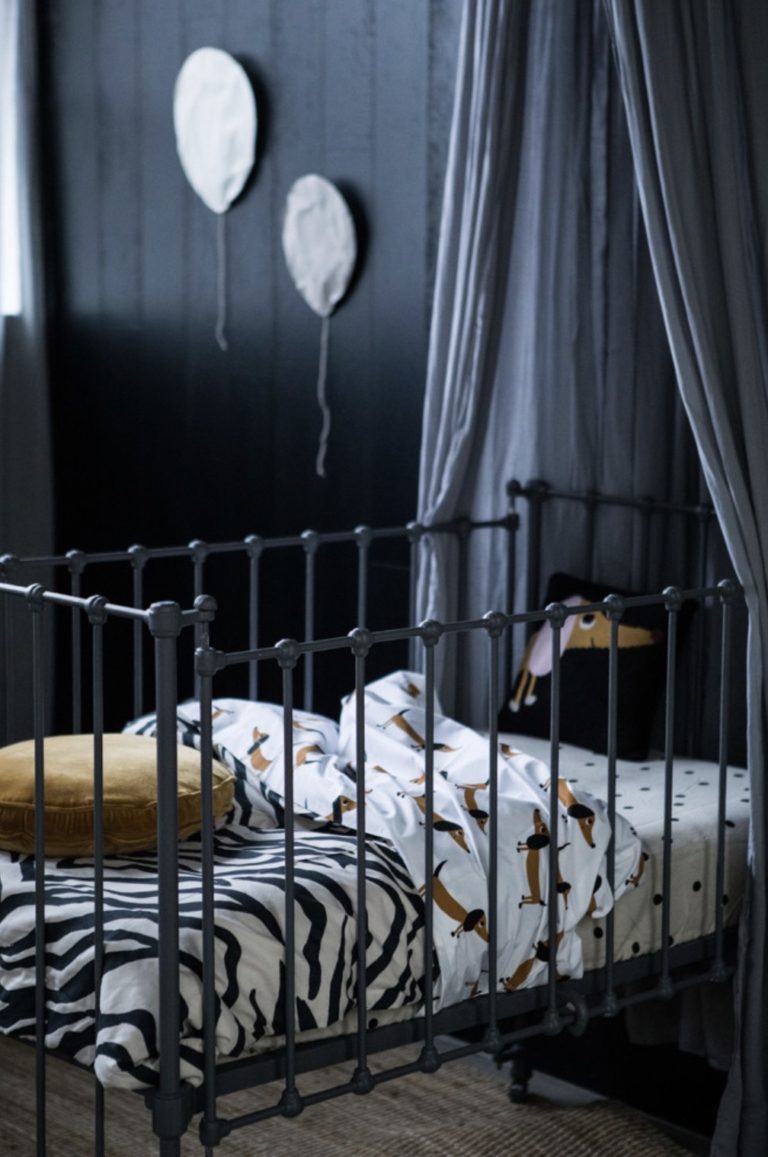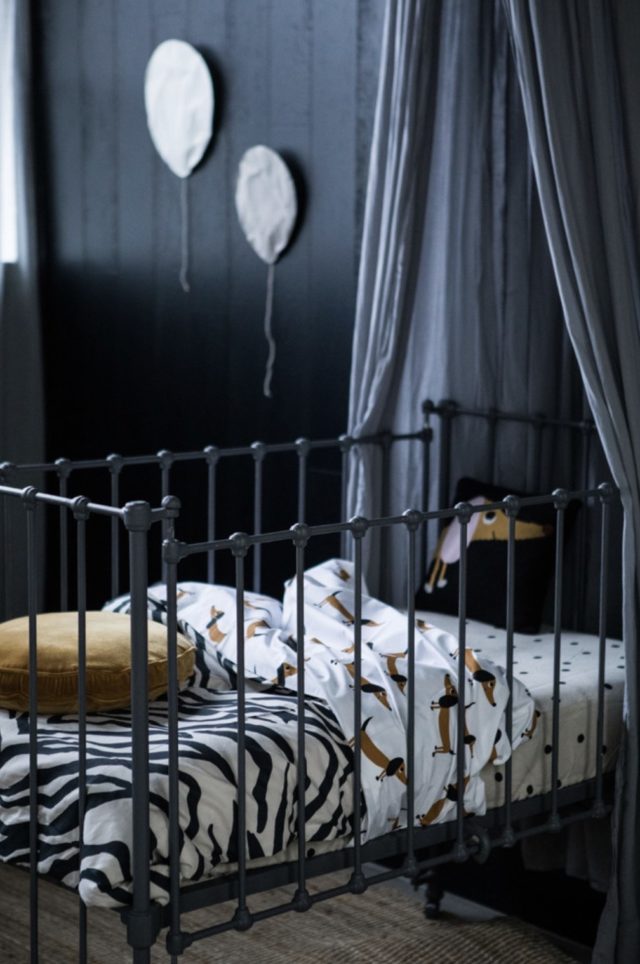 The room's upcycled wardrobe was purchased on eBay for just $10 before Penny painted it dark grey with a matte black interior – it was originally white. "It has lots of little drawers and racks for displaying treasures. We loved that we could layer things on top of it as well," says Penny.
Amazingly, the room's big-ticket items (the cot, wardrobe and old tin case), cost a total of just $160! "We mixed expensive bedding with very affordable items and think this could be an easy project to inspire others," says Penny.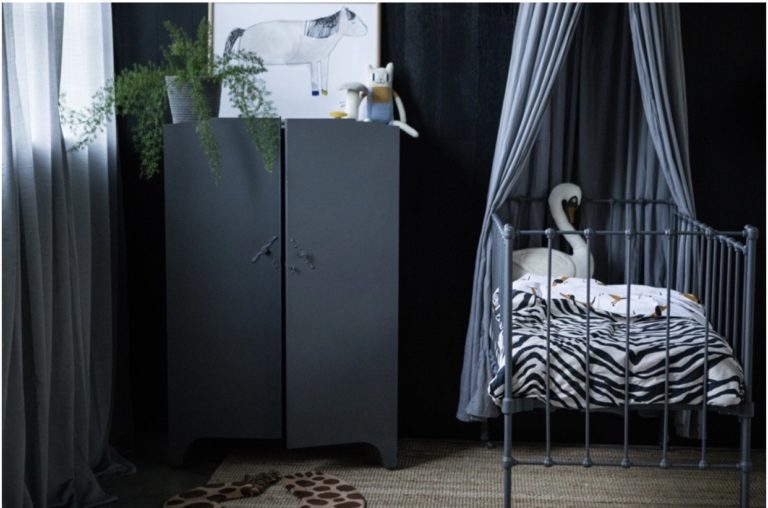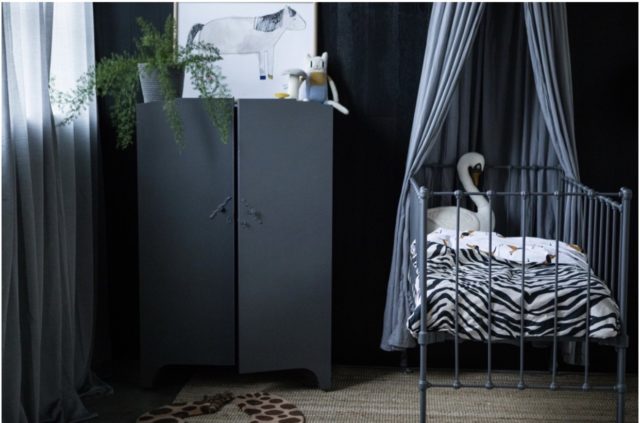 Old meets new aesthetic preferences aside, Penny and her team are passionate about sustainability and its principles underpin their whole ethos. "It's hugely important to us! We have recently made our studio plastic-free and are working hard toward being carbon neutral in the not too distant future. There are so many vintage design gems out there waiting to be found and we now have quite a good collection of them."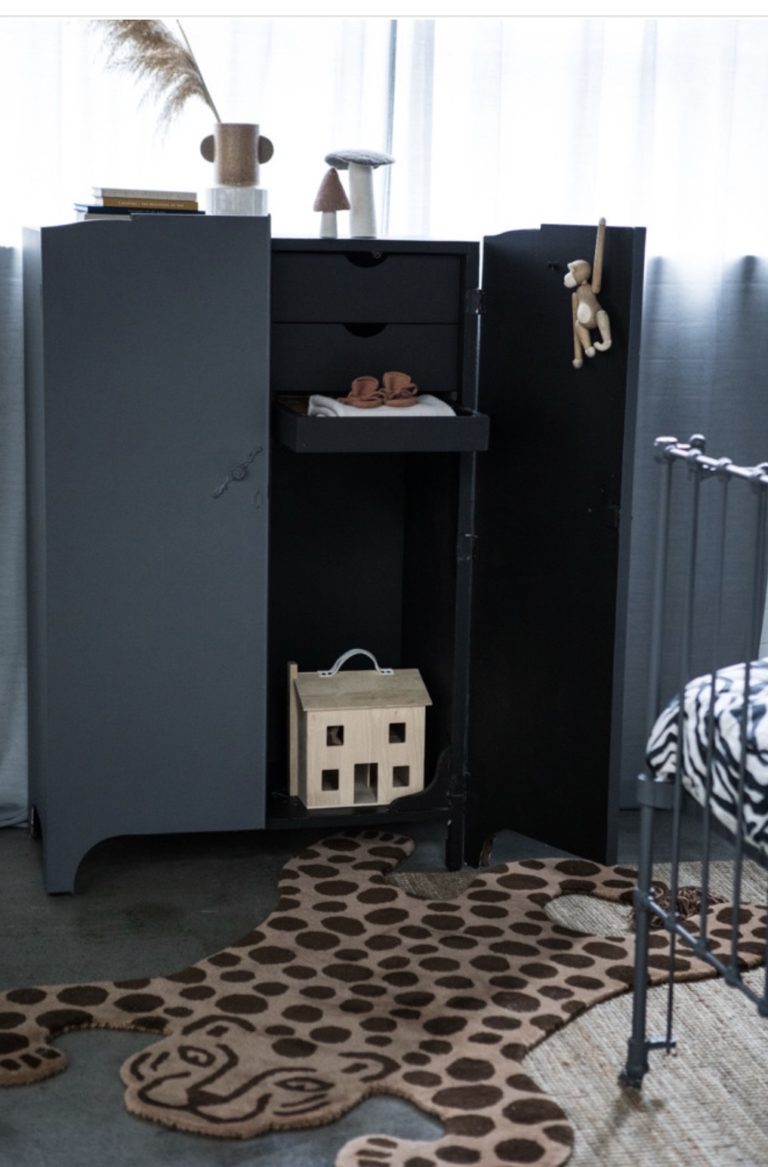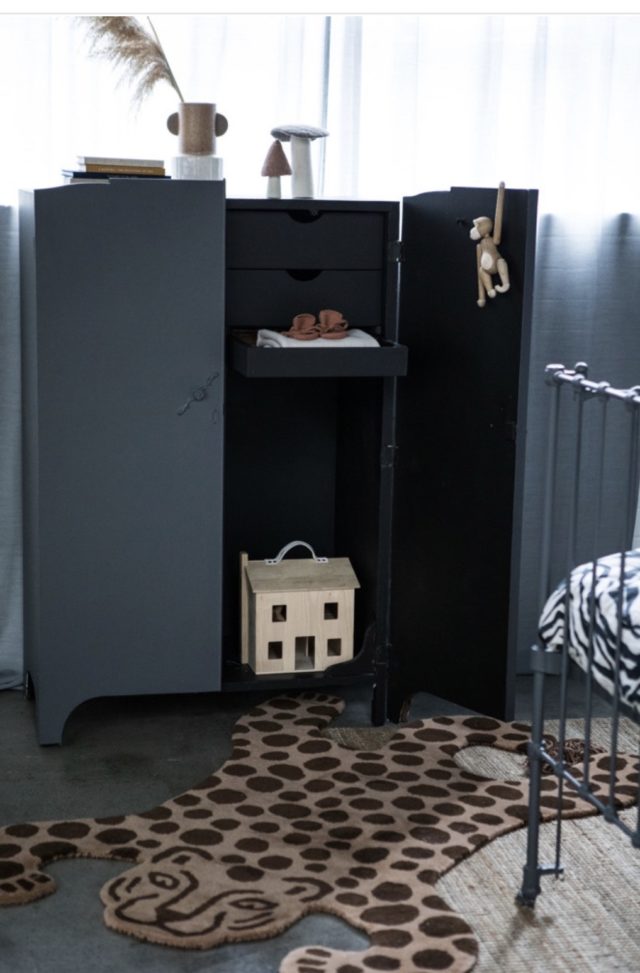 Photography: Sandy Rogulic for The Studio Melbourne | Styling: Penny Hyams and Mel Spurling
For more on The Studio Melbourne | Rockabilly baby: A stylish mid-century twin nursery