A tired looking 90s holiday apartment with spectacular ocean views has been given a much-needed renovation. The entire Gold Coast apartment was gutted and started afresh with a bright, coastal style makeover. And we bet the owners are secretly pleased they get to use it themselves while leisure travel is off the cards due to Covid-19!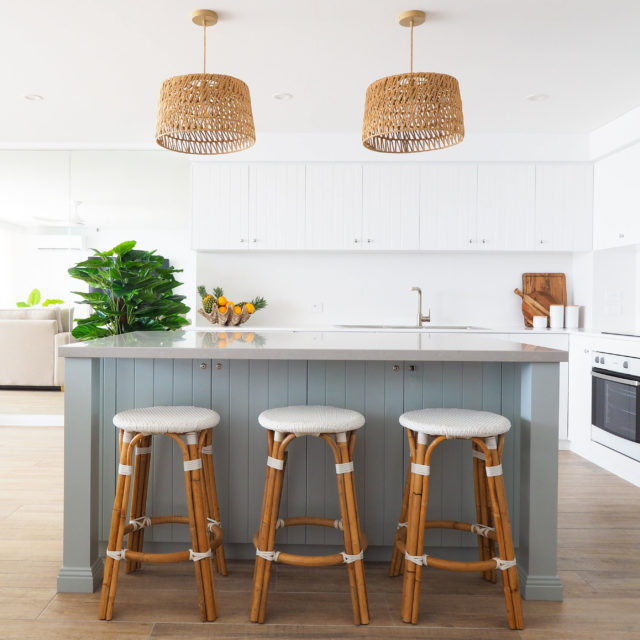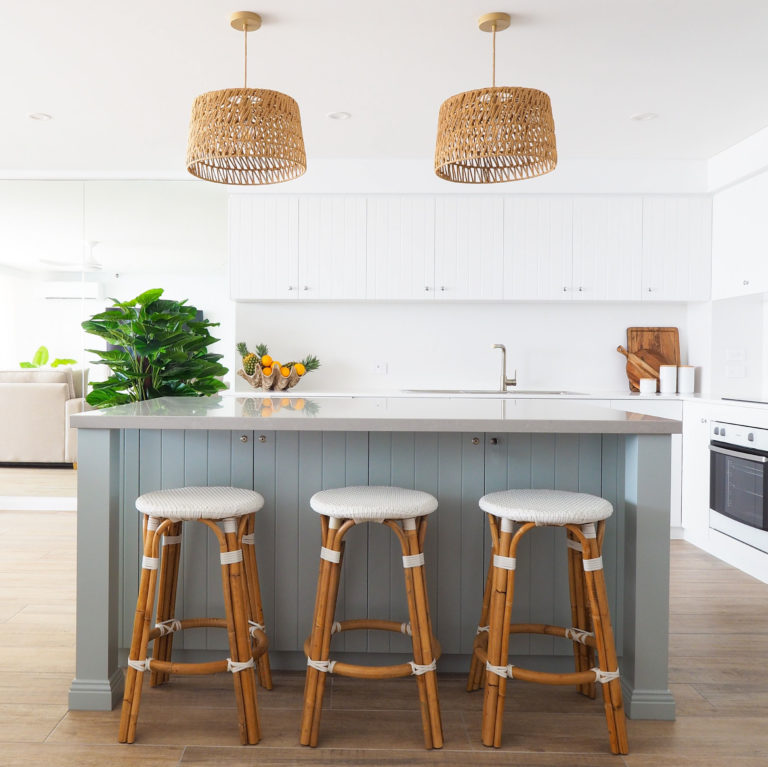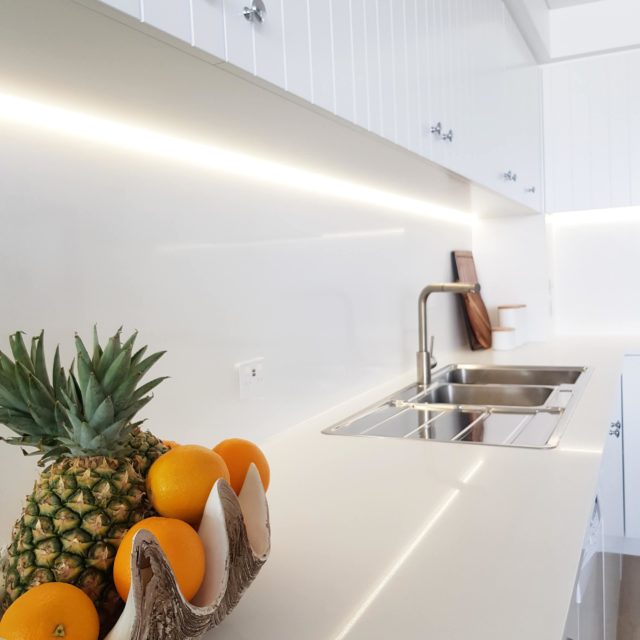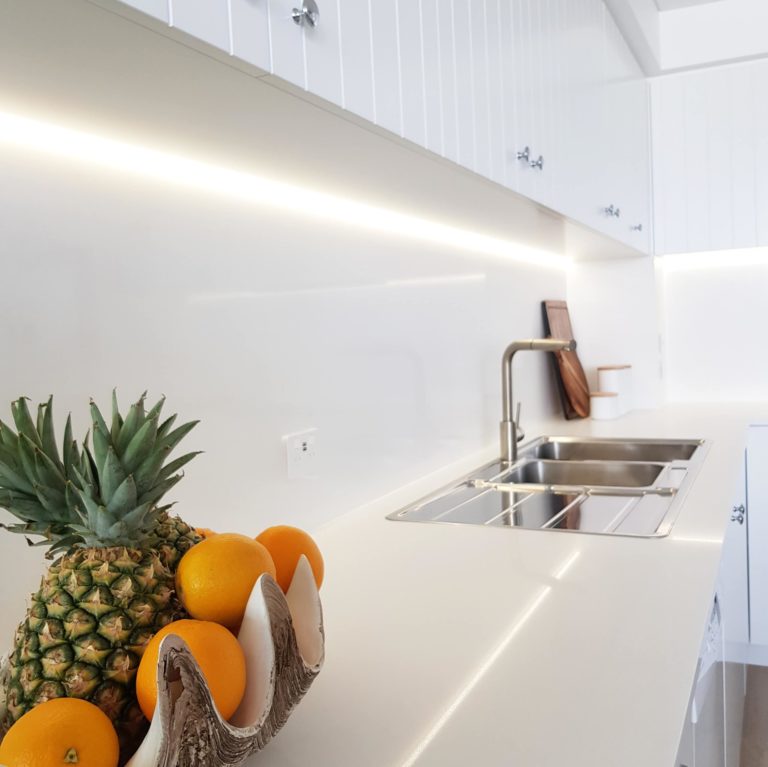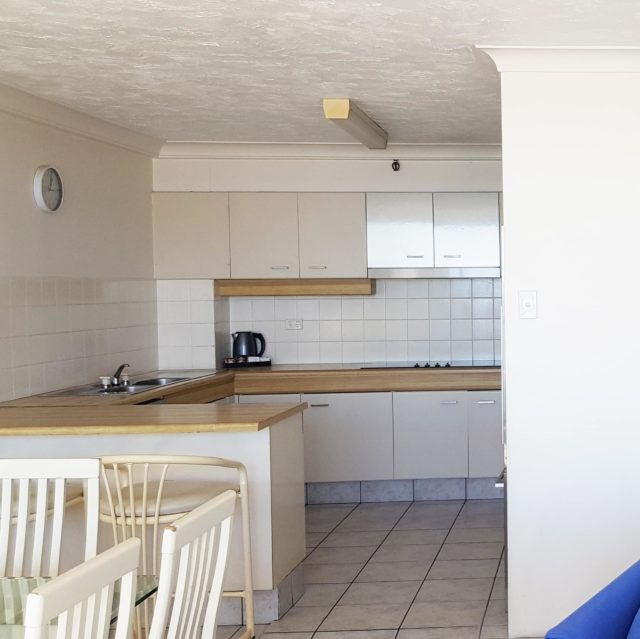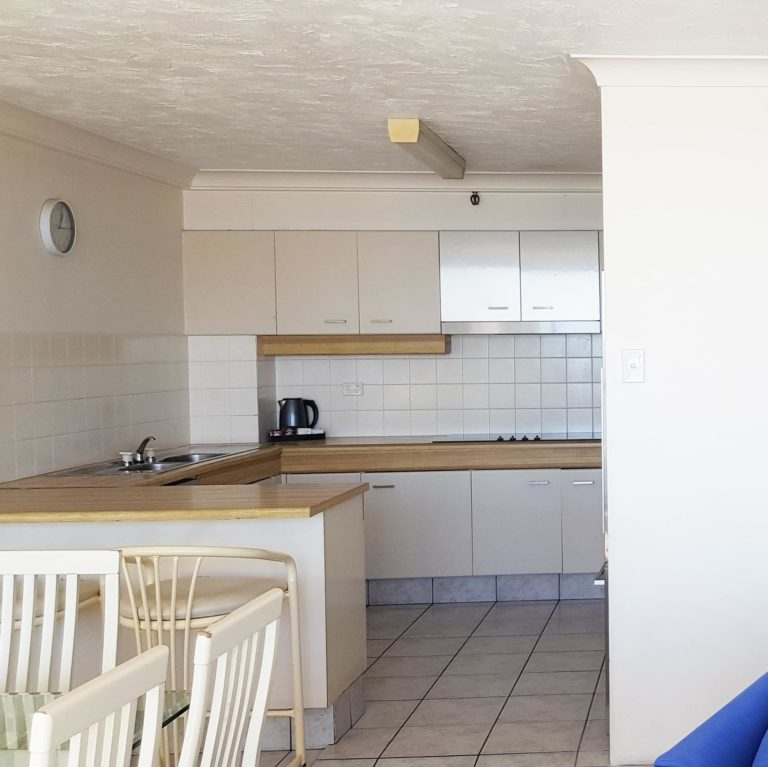 "The brief was to design a space which instantly felt relaxing, took advantage of the views and considered the holidaymakers who will enjoy the apartment and its beach lifestyle," says interior designer Mel Hoekstra. "The neutral tones and greens create a feeling of serenity the minute you walk through the door and have been layered with subtle texture and pattern to evoke a sense of letting go and enjoying your getaway."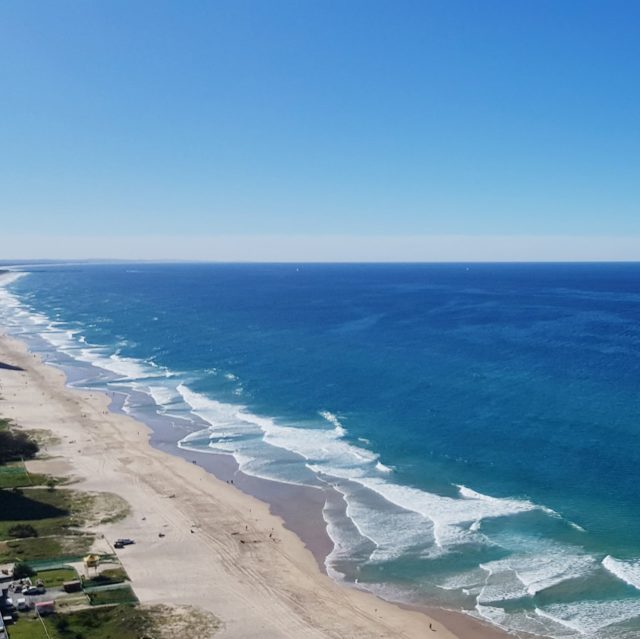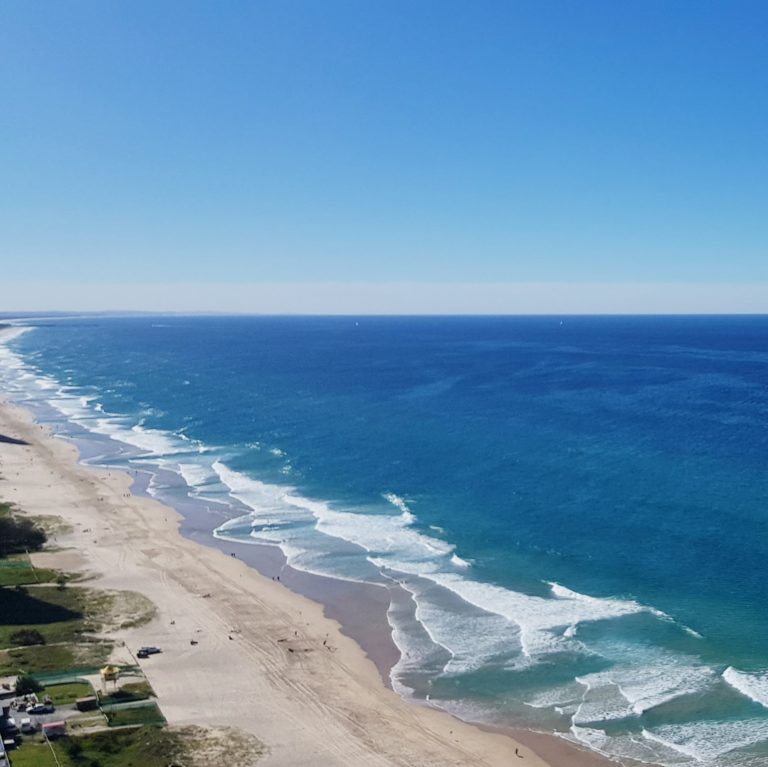 The original apartment was shades of apricot and pink with cream walls, had a wall dividing the living room and kitchen, tired carpet and was lacking suitable functionality. "There was an ugly old mirrored wall next to the kitchen which we replaced with new mirrored panels and makes a huge difference to the feeling of space whilst reflecting the views. On the plus side, the ocean and mountain views were spectacular, the perfect recipe for a renovation."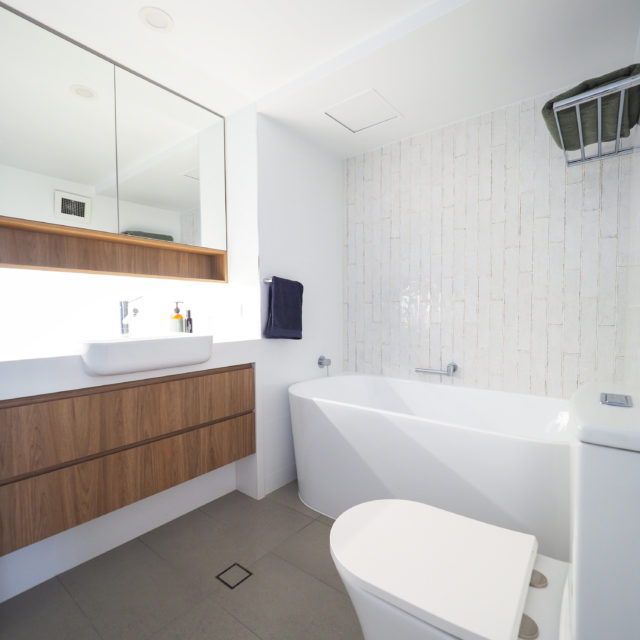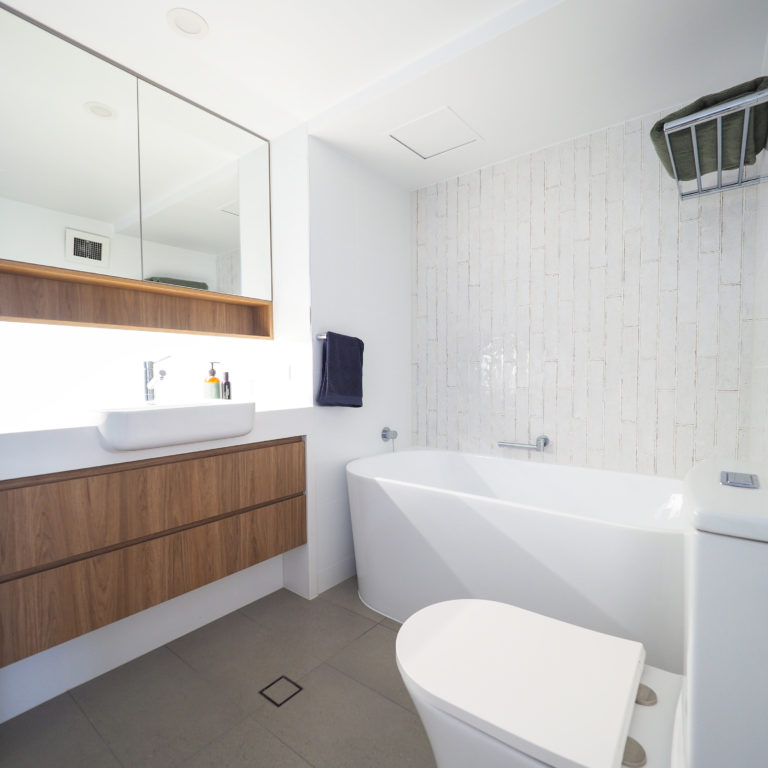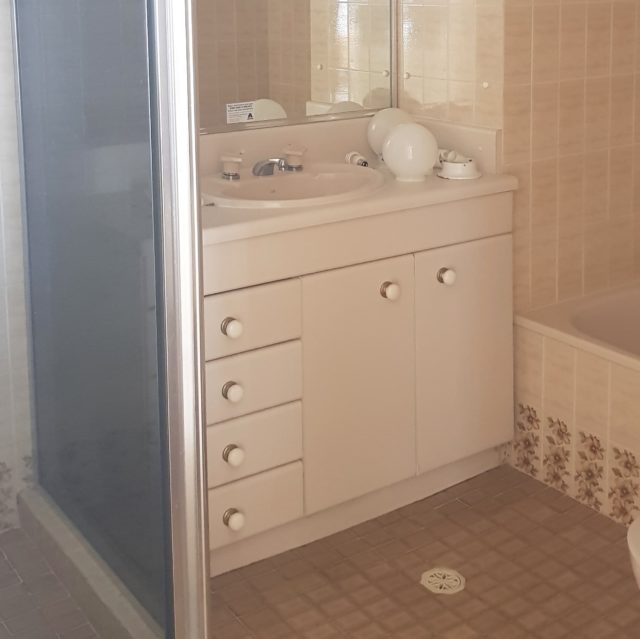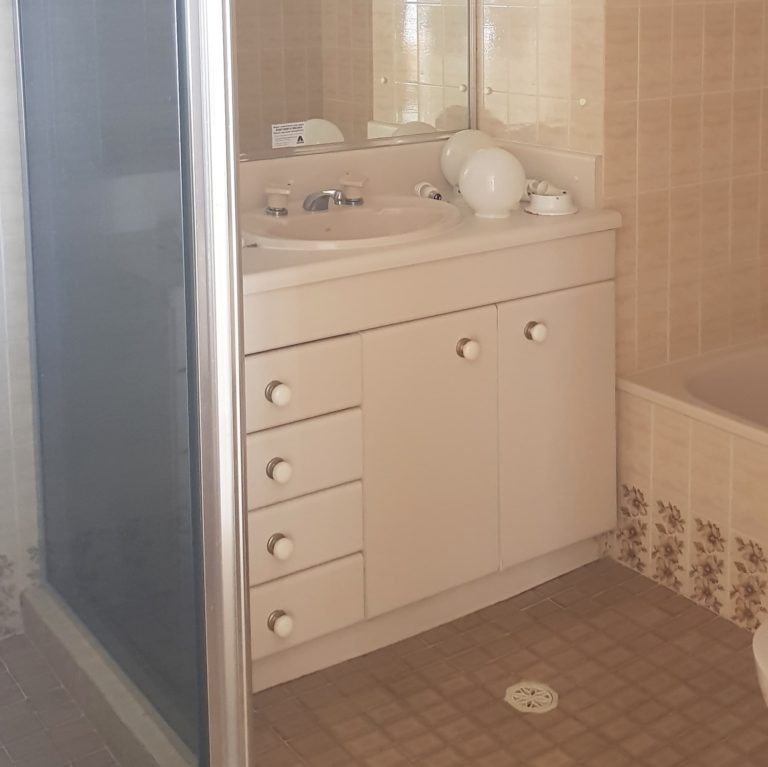 The walls were painted Dulux Lexicon Quarter to look clean and fresh, and new timber-look tiles give the illusion of space and are super easy to clean with all those sandy feet. The bathrooms were given custom timber cabinetry and beautiful bronze-edged white feature tiles to lighten the once-dark spaces. Then the laundry was given a splash of colour with a bronze-edged aqua tile on the splashback.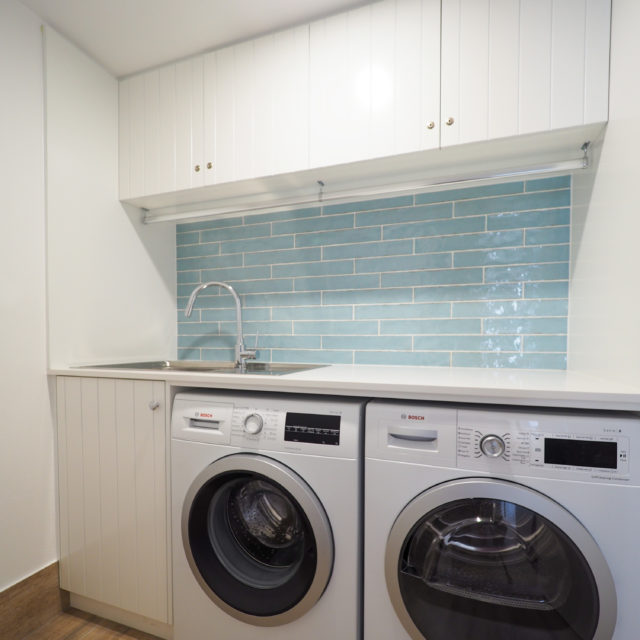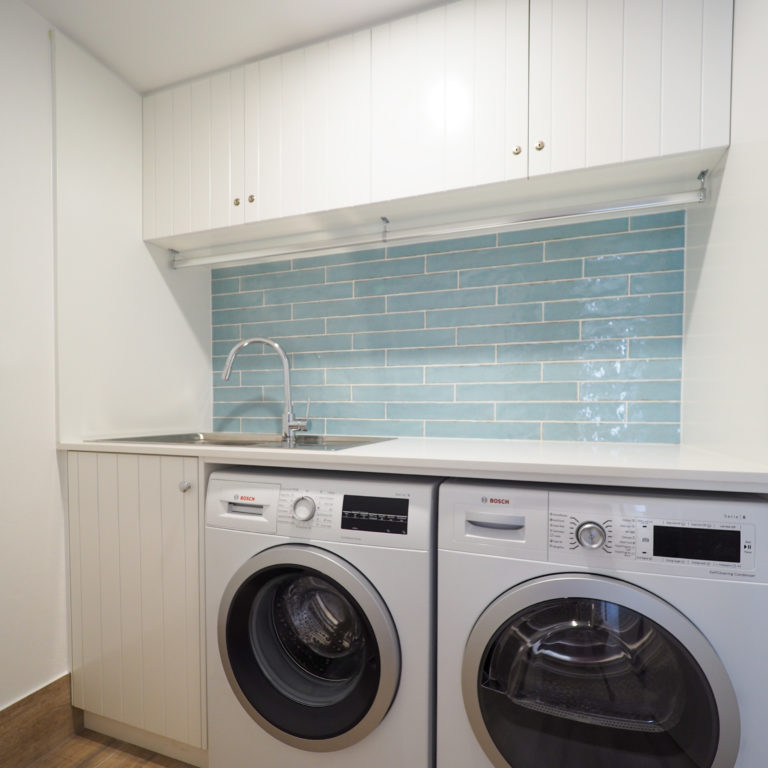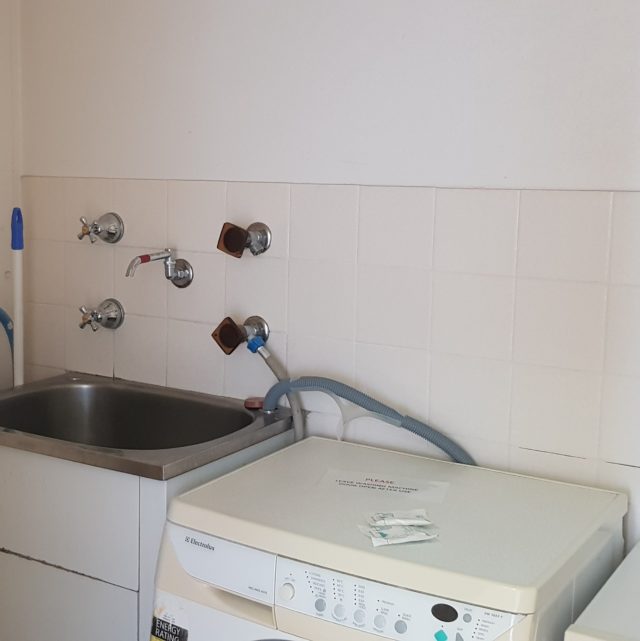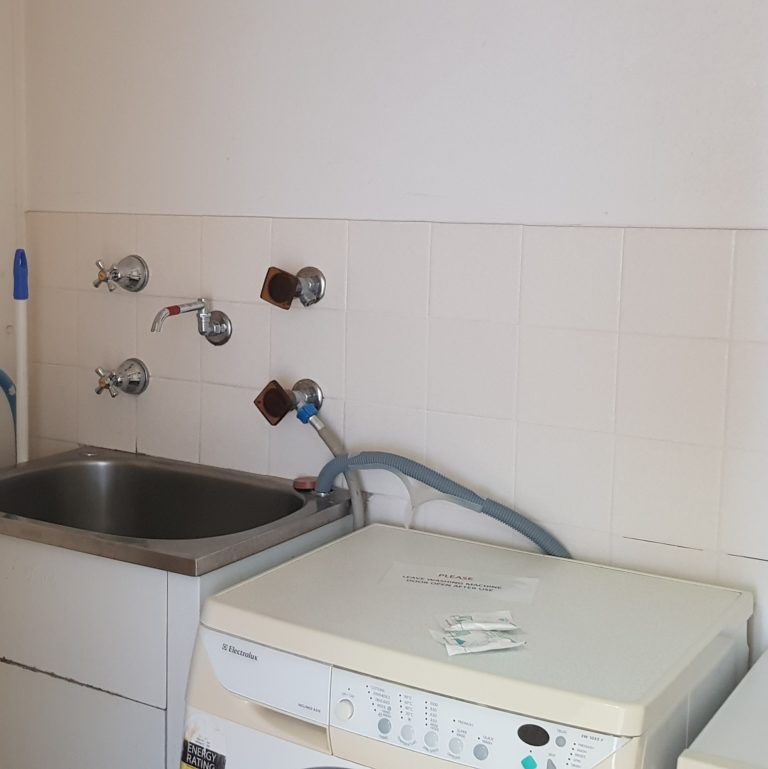 The furniture and accessories were selected with the owners and potential holiday makers in mind. The custom lounges have been made in a versatile fabric which was treated to keep it looking great for longer. A king single bunkbed was added alongside the queen bed in the second bedroom to expand the type of guests who might book the apartment. It can now accommodate families as well as couples, yielding a higher return for the owners.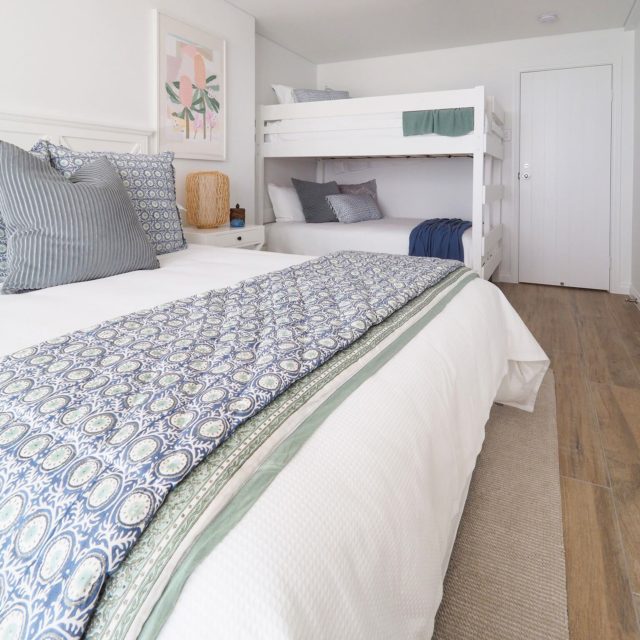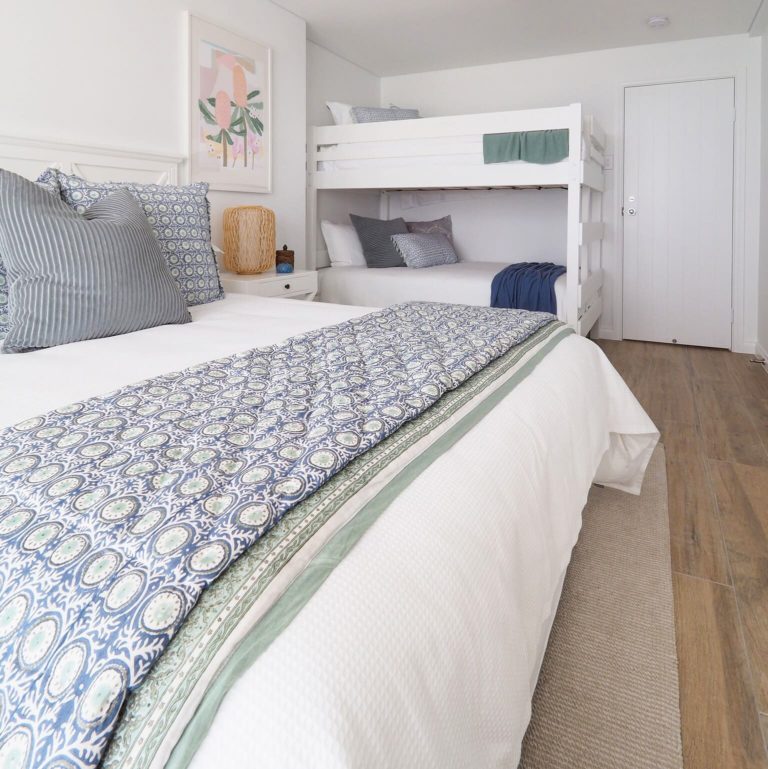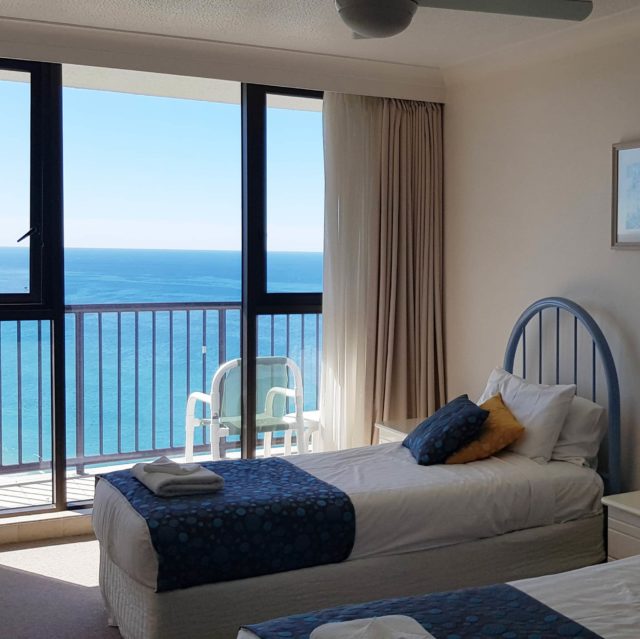 "I love the transformation in every room in this two-bedroom apartment and particularly the instant feeling of relaxation you feel when entering," Mel says.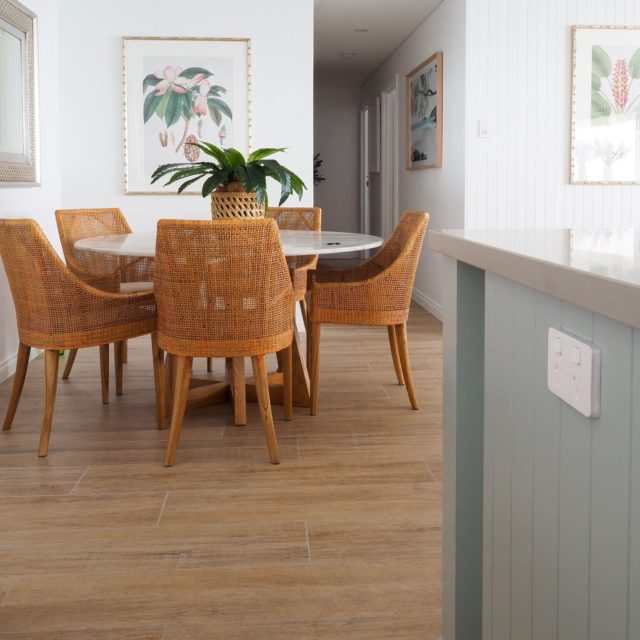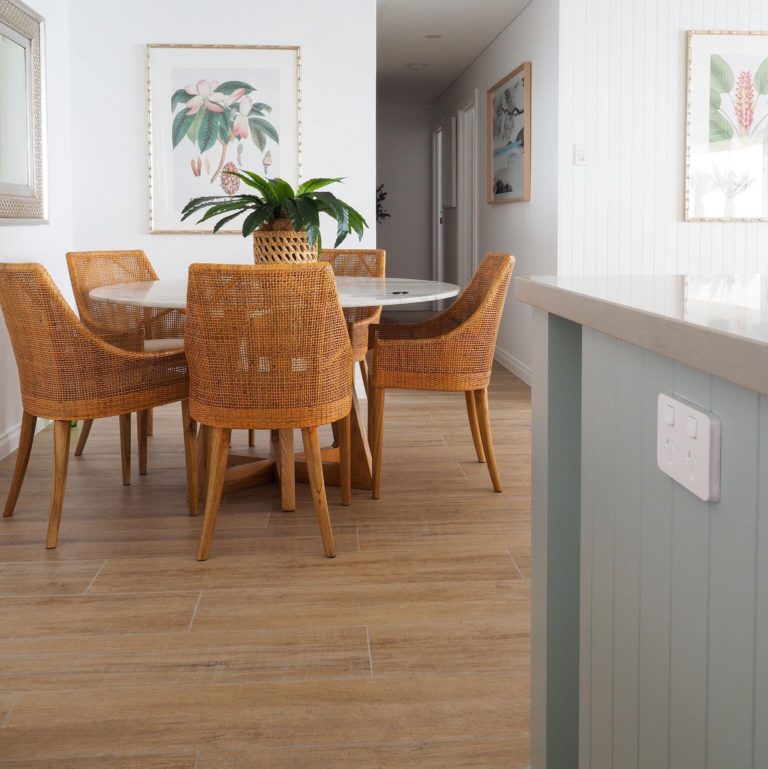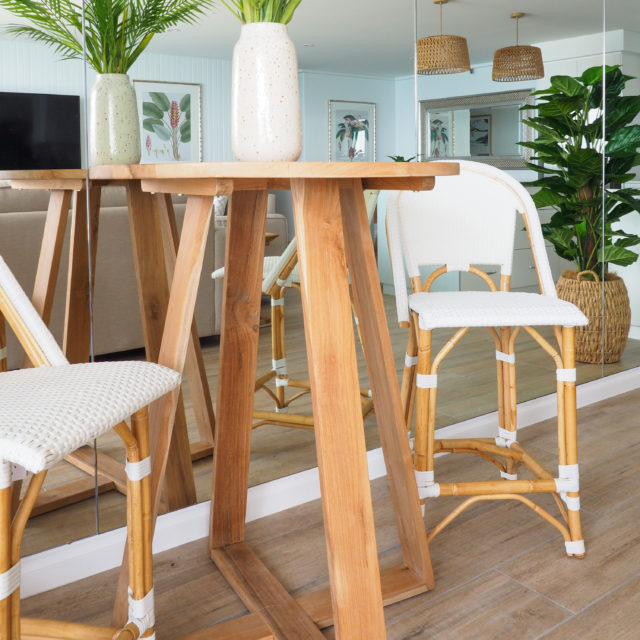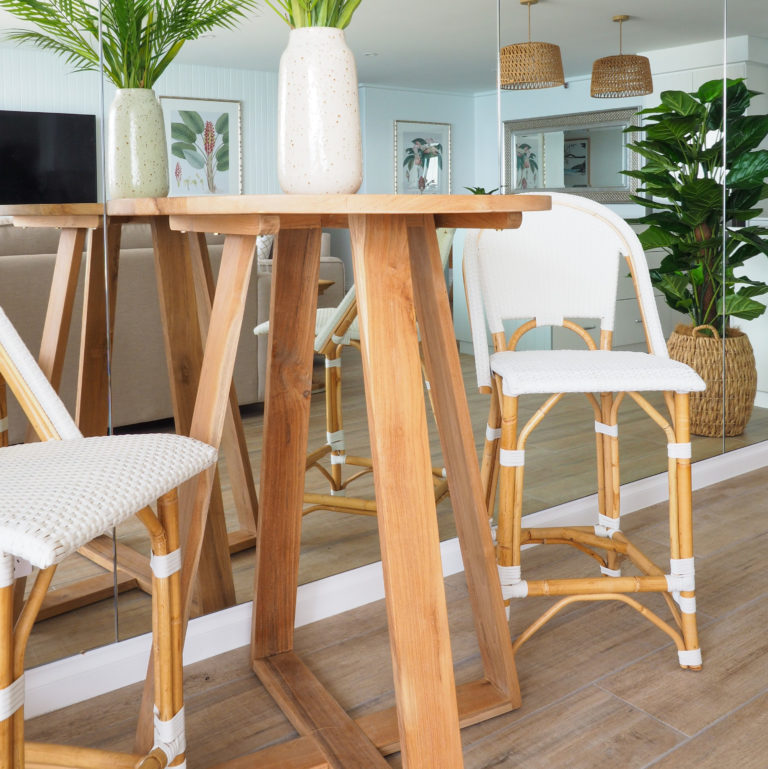 "My favourite feature would have to be the island bench (painted in Resene's Emerge); where once there was a wall you now see a beautiful island which mirrors the green and blue tones in the ocean. This year, the ecstatic owners will be enjoying their beachside apartment and holidaymakers will be able to enjoy the location in 2021."