If you've ever spent hours choosing the perfect shade of paint only to have it dry out in the shed after the first use, we've got the perfect solution for your woes. Cansealid is a nifty silicone lid, created by two clever Canadians, which fits snugly on to any standard four-litre tin of paint. It's pretty much the answer to your sealing-and-storing-leftover-paint woes.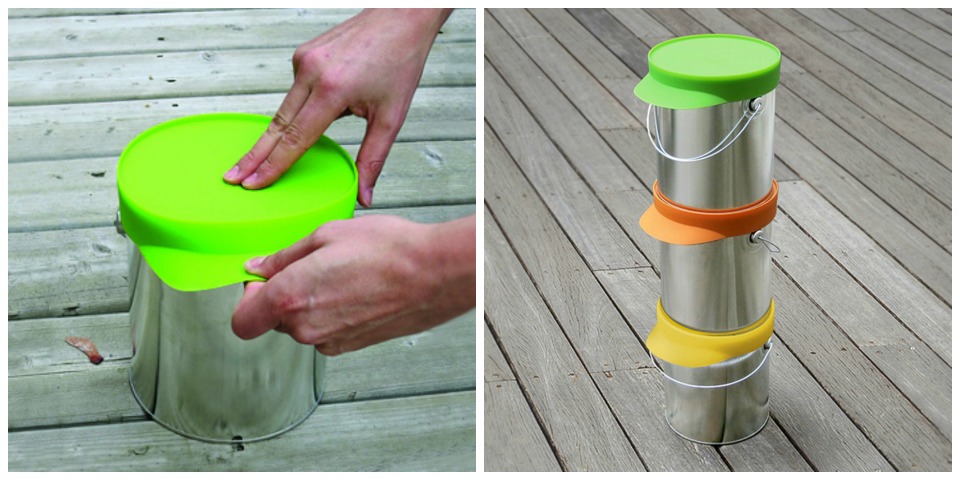 Opening a can of paint after it's been sitting in the garage for a few weeks is a pain we know all too well. Discovering that the lid wasn't put back on properly after first use, resulting in crusty, unusable paint is possibly even more painful. Not only does Cansealid solve those problems, it also:
is heat-resistant so it cannot melt in hot conditions.
is designed for stacking for easier and better storage.
becomes a tray when turned over (perfect for mixing paint colours)
is easy to clean and label
is stain resistant and easily wiped clean
We reckon Cansealid is the ideal addition to your home reno kit for saving your paint shades.
Cansealid comes in three fresh colours: green, yellow and orange; and retails for $11.99 or $29.99 for a 3 pack offer.
For more information visit www.cansealid.com.au
We love discovering nifty new inventions here at Reno Addict (anything to make a renovation that little bit easier)! Here are another three of our favourites!
WAGNER's Paint Sprayer– Complete your painting project in minutes thanks to this nifty spraying device.
Dulux Colour View – Experiment with colour before you pick up the paintbrush with Dulux ColourView.
Clipsal Wishlist – The new Clipsal Wishlist web tool helps you plan all the products you need for an electrical home makeover, including selecting individual solutions such as light switches, or electrical product packages designed for home safety, convenience, security, entertainment and energy efficiency.