Tasked with revamping the kitchen and living spaces in this Sydney apartment, the team at Studio Minosa sought to create a space that feels as though it has always been there while transcending the conventional notion of a kitchen.
"Drawing inspiration from the clients' desire for a kitchen that resembles a bespoke piece of furniture, we embarked on a creative journey that pushed the boundaries of design," says co-founder Darren Genner. The team's efforts haven't got unnoticed – the project won 'Kitchen Project of the Year' and 'Kitchen Design of the Year' in this year's NSW HIA Housing Awards.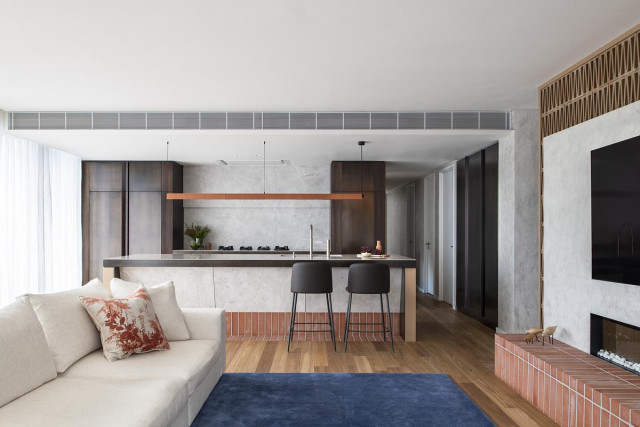 Referencing the architecture of the building that the apartment is nestled within, Studio Minosa sought to integrate exterior materials into the home's interior. Bronze metal accents add glamour and contrast beautifully with the raw beauty of the kitchen's off-form concrete and terracotta bricks.
"The gleaming liquid metal surfaces reflect light in mesmerising ways, while the quartzite stone countertops exude a timeless allure. Corian and warm timber veneers infuse the space with warmth and organic beauty," says co-founder Simona Castagna.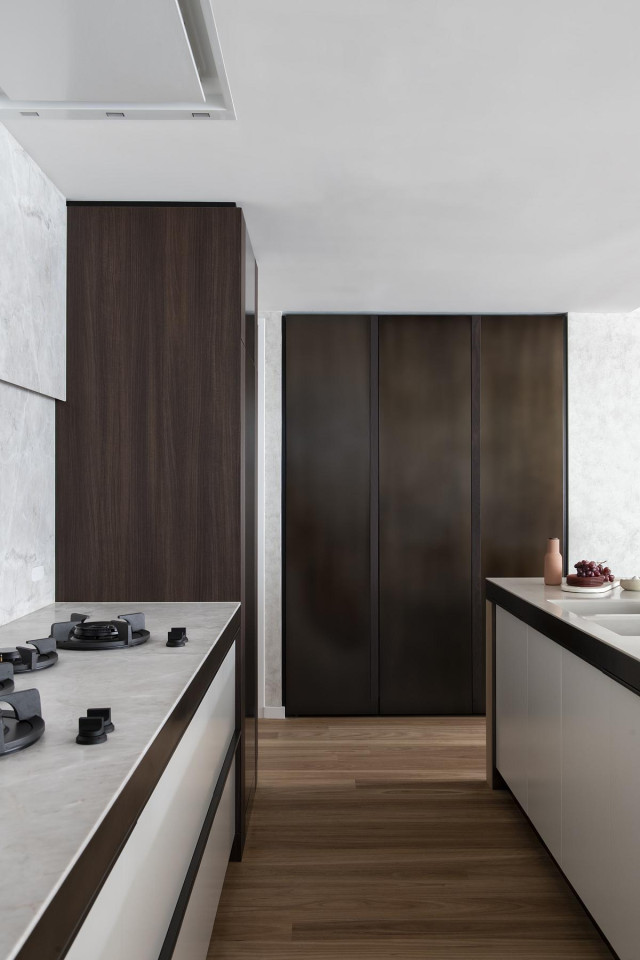 Finishes aside, the kitchen also sports a highly functional, practical layout and plenty of clever hidden features. "While adhering to the clients' desire for hidden appliances, we seamlessly integrated them within the cabinetry, creating an environment that appears more like a curated piece of art than a traditional kitchen," says Darren. The result is a sleek and cohesive space that blends seamlessly with the nearby dining and living spaces.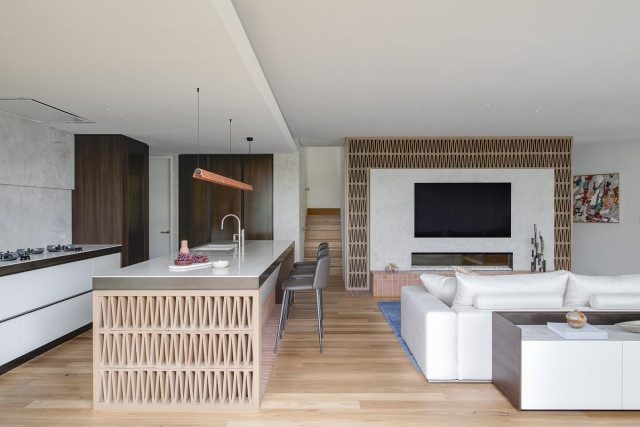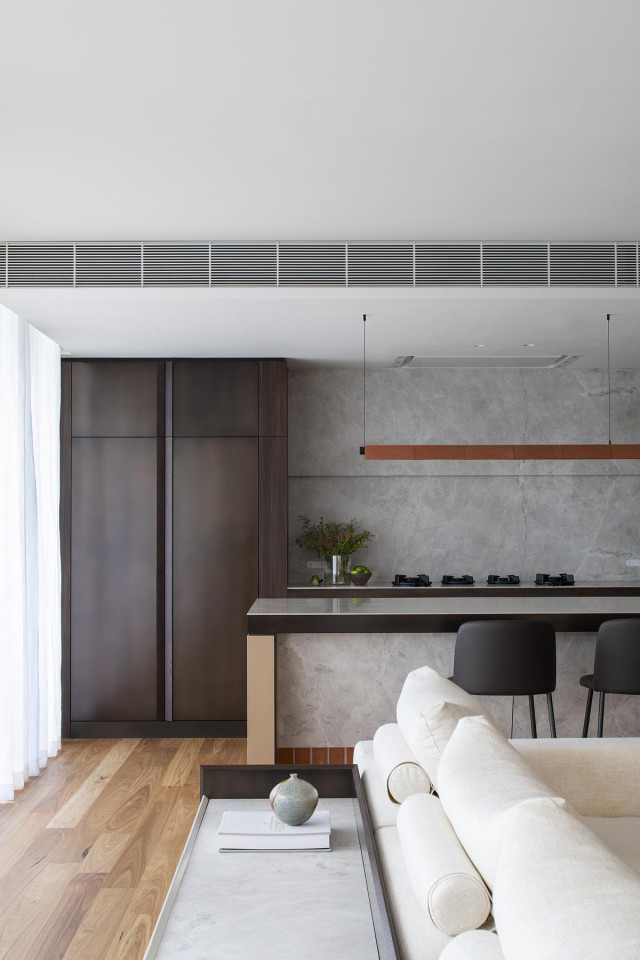 A highlight of the kitchen, the pop-up bar area was created in response to the homeowners' love of entertaining. Crafted with the same luxe materials as the rest of the kitchen it's a dedicated space to mix and serve drinks that emerges out of the kitchen benchtop. "It creates an extraordinary experience for friends and family," says Simona.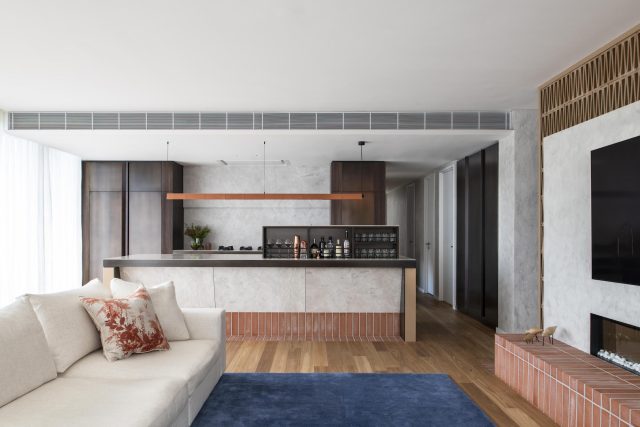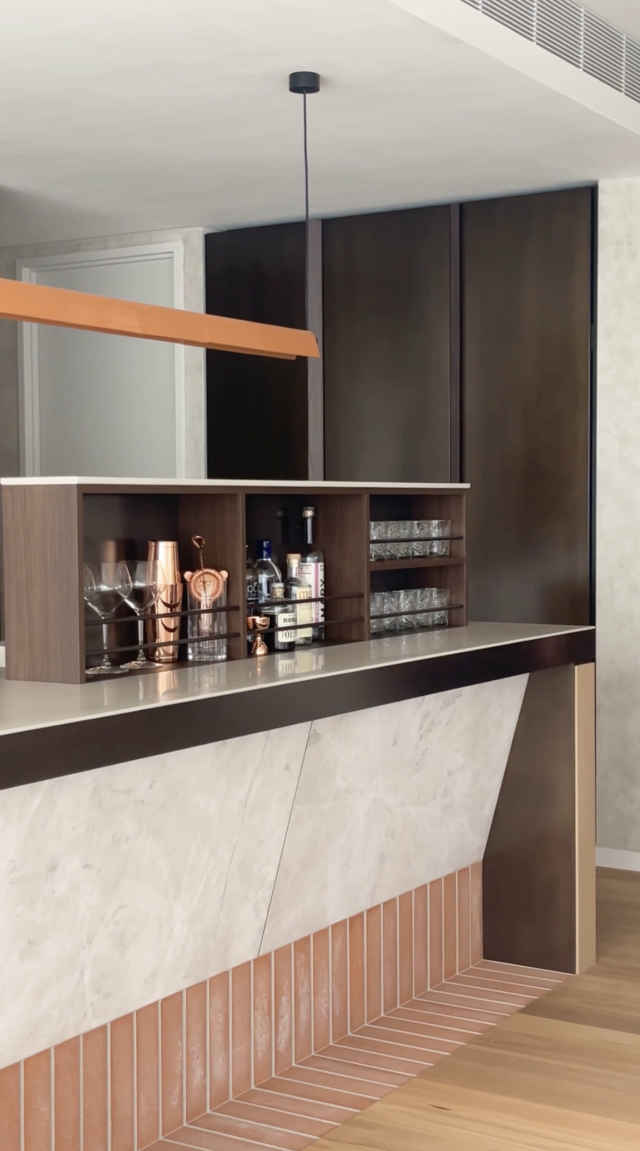 Further enhancing the feel and utility of the apartment, the team implemented various technical enhancements including a layered lighting design, synchronised to smart systems, that allows for effortless control of the atmosphere. In addition, plaster-set speakers are hidden within the ceiling and entertainment unit and Alexa voice activation is integrated throughout.
Photography: Nicole England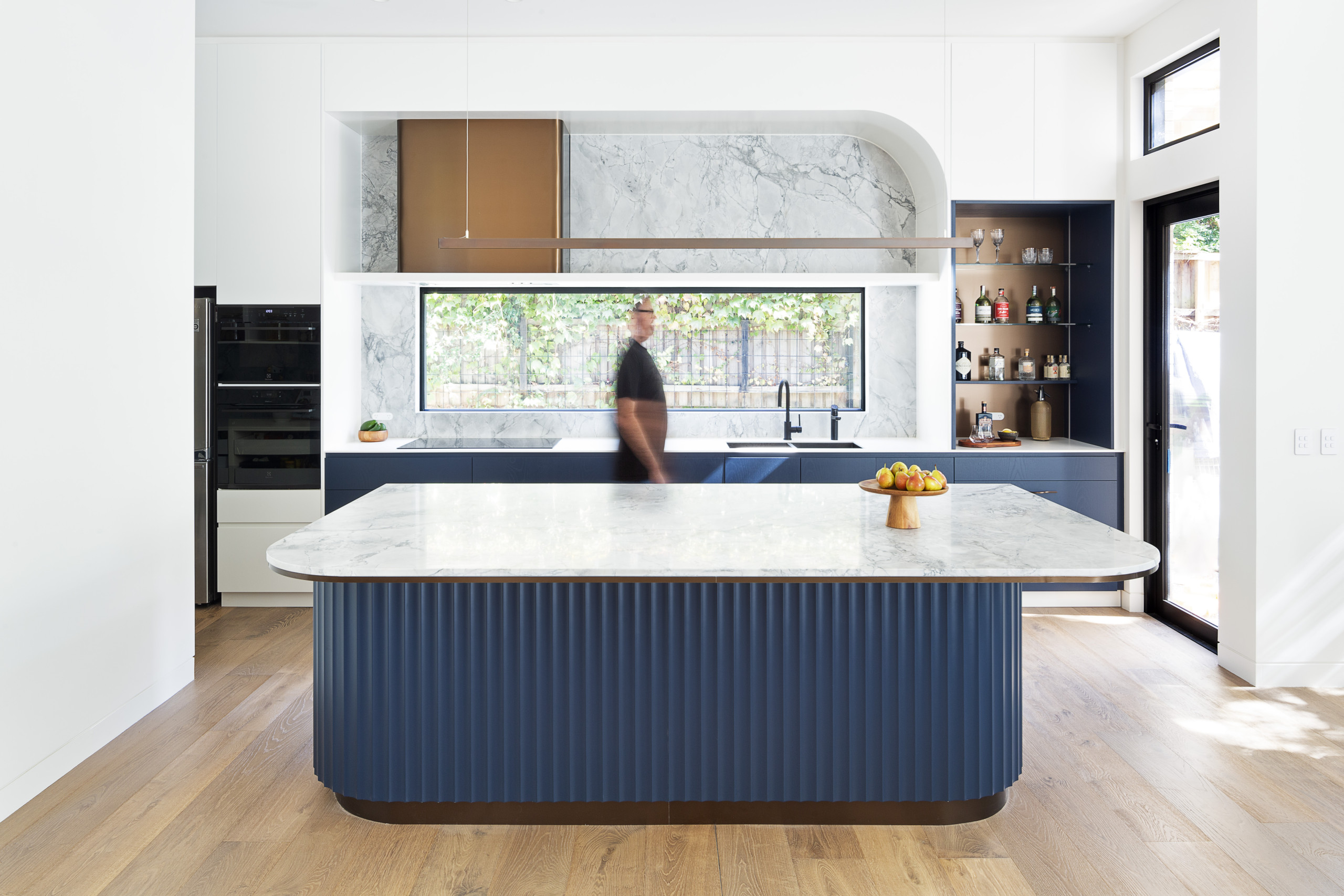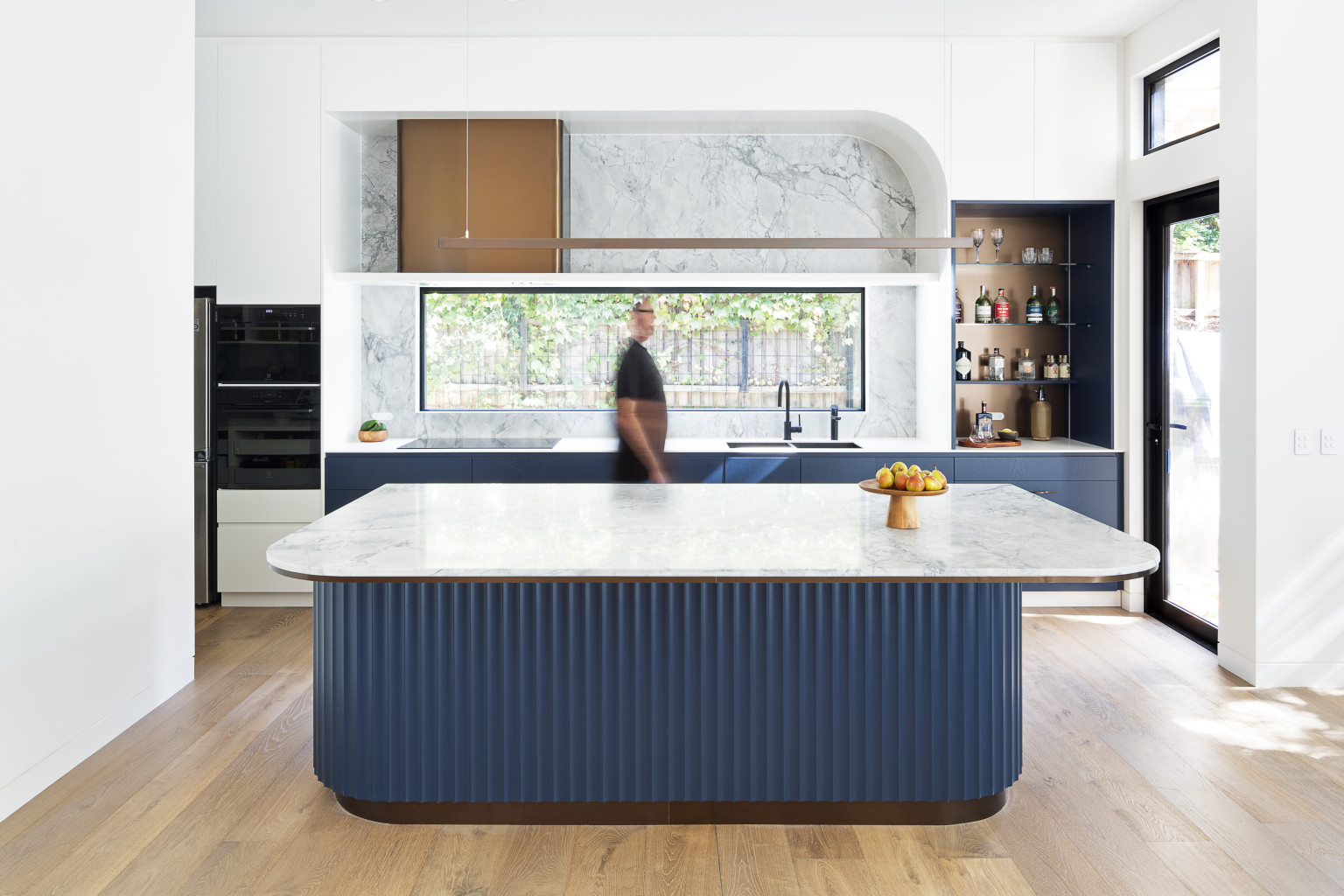 Is this Sydney's best bathroom and kitchen for 2023?
Light-filled and layered, this Sydney family home is modern and contemporary in both its design and materiality. Located in harbourside Hunter's Hill, the new build features interiors by Gavin Hepper who just won HIA NSW awards. It took out