Boutique bedding label, The Bedroom Society, has returned with a more expansive offering this season, in the form of a Spring/Summer 2015 capsule collection of pure linen and cotton bedding and accessories in shades of charcoal, mint, peach and white.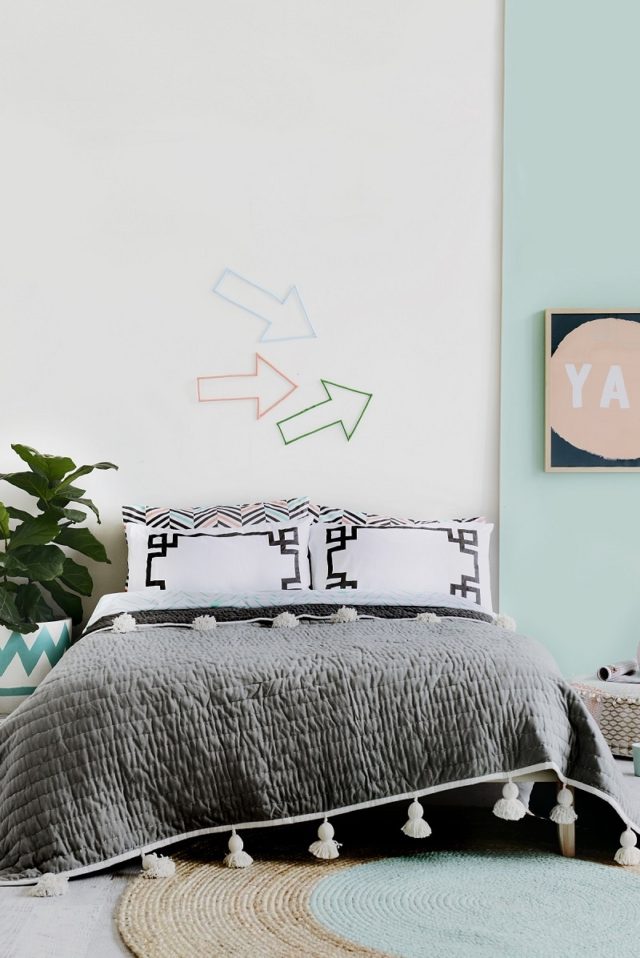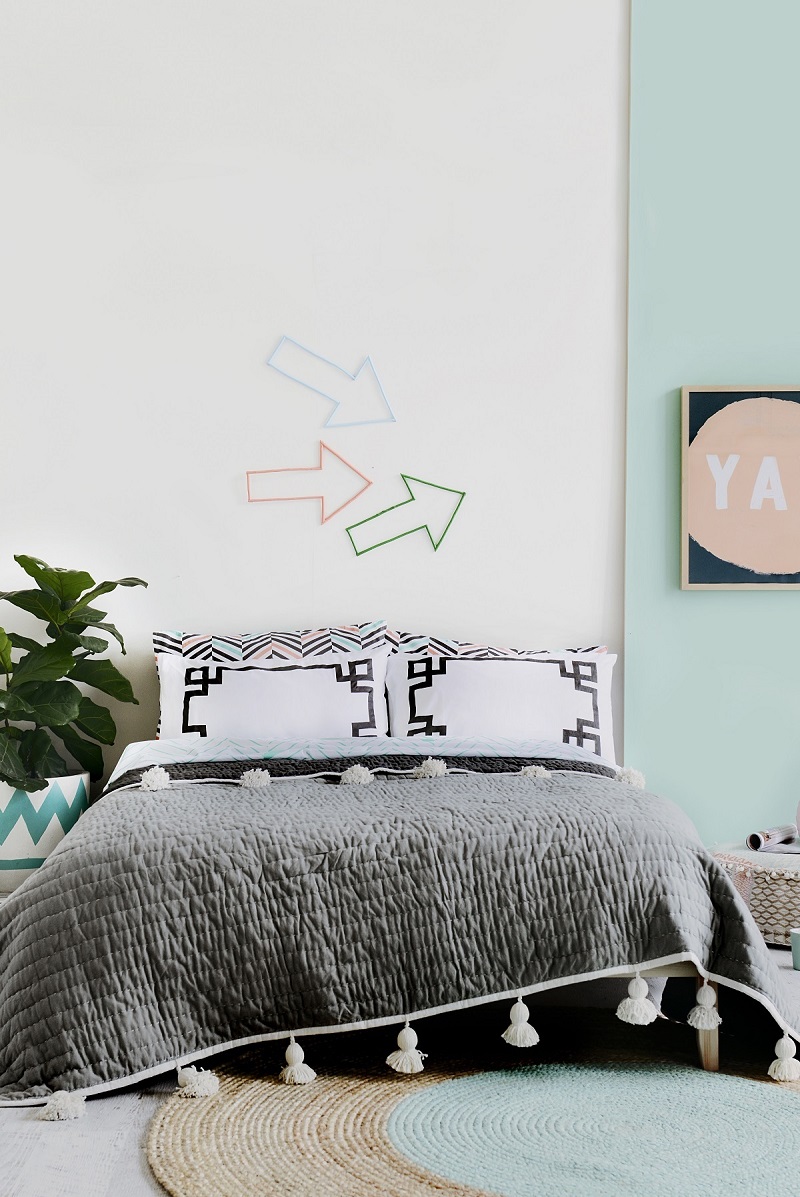 "It's a big step up as I have expanded the range so there's printed sheets, duvet covers and pillow cases," says designer, Lauren Roe of the collection that is designed to be both trans-seasonal and mixed and matched.
"I've focussed on a colour theme of charcoal, mint, peach and white and I really love how it's all come together. I love to blend different patterns, colours and fabrics together for the overall look," says Lauren.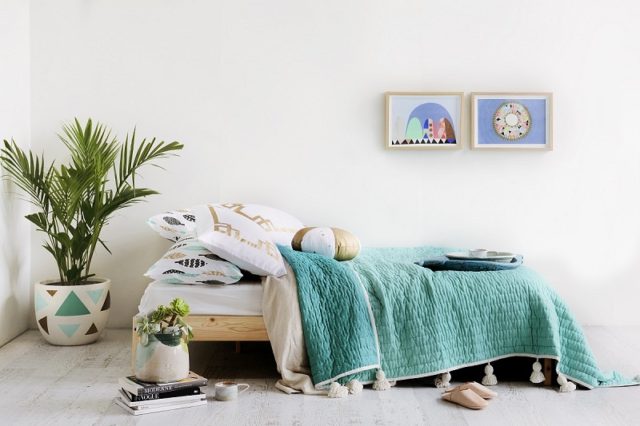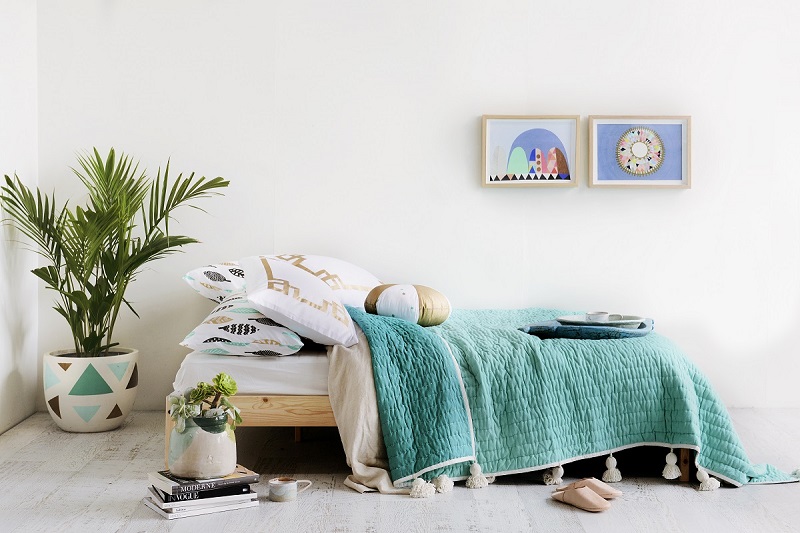 The range features screen-printed designs in cute and classic polka dots, herringbone and diamond patterns with a classic touch. In particular, the 100 per cent French flax linen sheets and duvet covers are ultra luxe.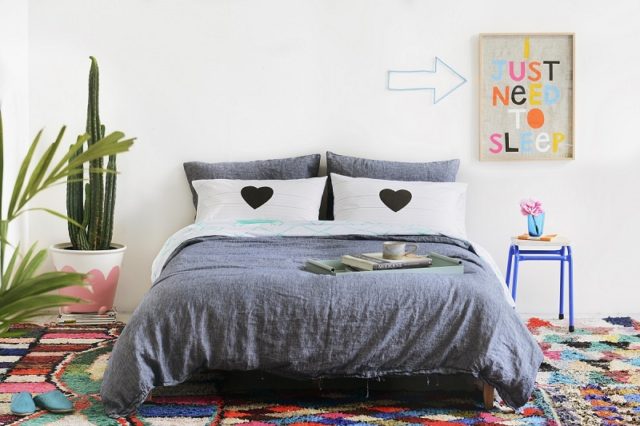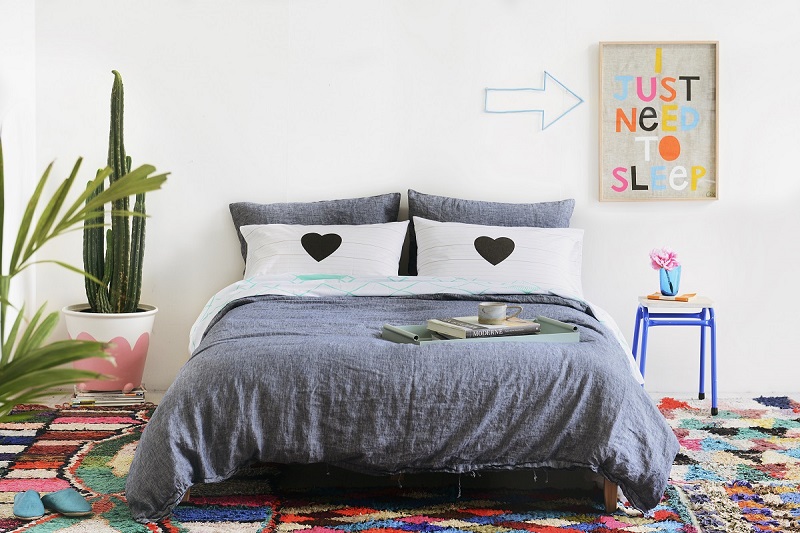 "The reversible pom pom coverlets are quite special as they're stitched by hand, each pom pom is custom made and both sides of the coverlet are a different colour for contrast," says Lauren of the range's standout piece. It took almost six months of sampling before an artisan was chosen to create each coverlet by hand. As a bonus, they're the perfect weight for use all year round.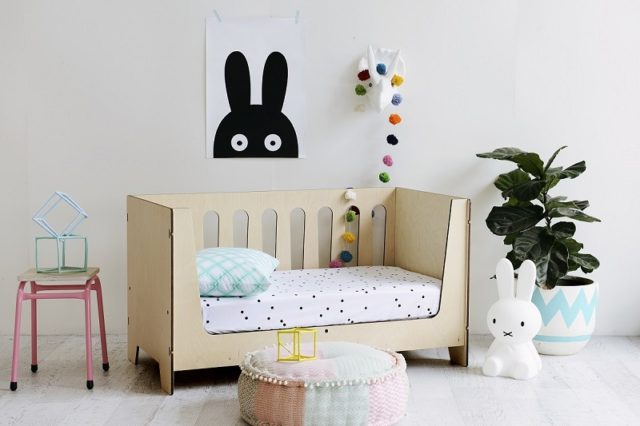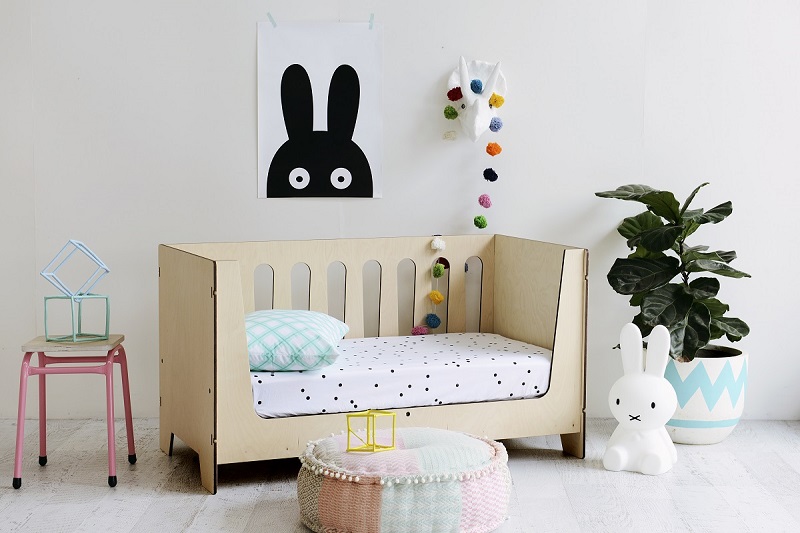 "I really hope my customers join me on this design journey – I've moved past the bright and fun troppo prints of the past," says Lauren of the more sophisticated collection. "I feel like my personality is truly reflected in this range and I hope my customers will invest in prints that are more classic and will last longer trend-wise. The pieces provide the perfect base to add new cushions or pillow cases each season," says Lauren.
Shop online.
Photography: Lauren Bamford | Styling: Julia Green for Greenhouse Interiors