New Rural: Where to Find it and How to Create It is full of evocative and inspiring photography that highlights the beauty and magic of rural Australia. Author Ingrid Weir is a fascinating person herself. Aside from being the daughter of acclaimed film director Peter Weir, her unique experience and expertise from working in film and television, interior design and her own personal renovation journey, is one of a kind and is reflected throughout the book.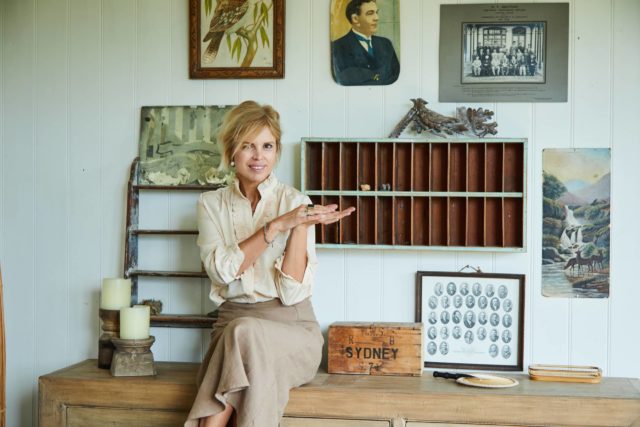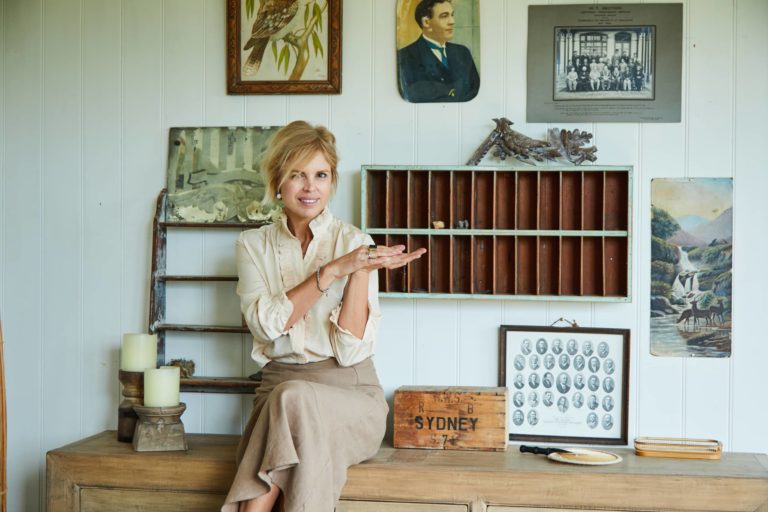 This book is not just one thing, it encapsulates everything from travel and lifestyle to delving into a bit of philosophy, design and inspiration. A great choice for your coffee table to dip in and out of!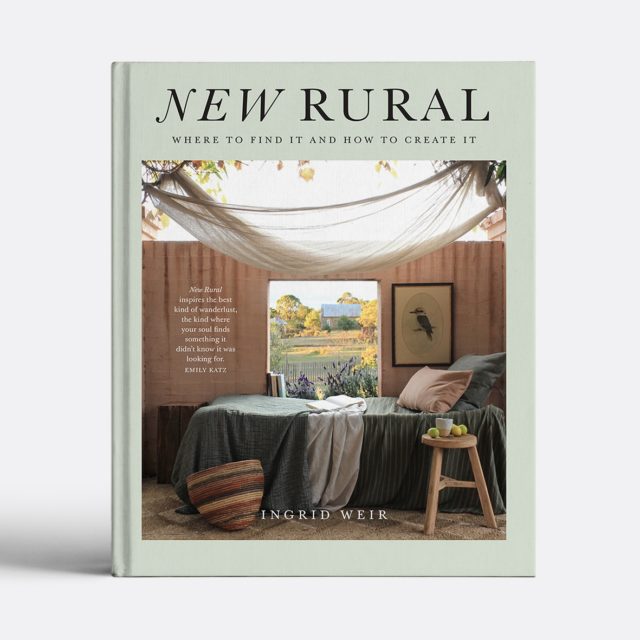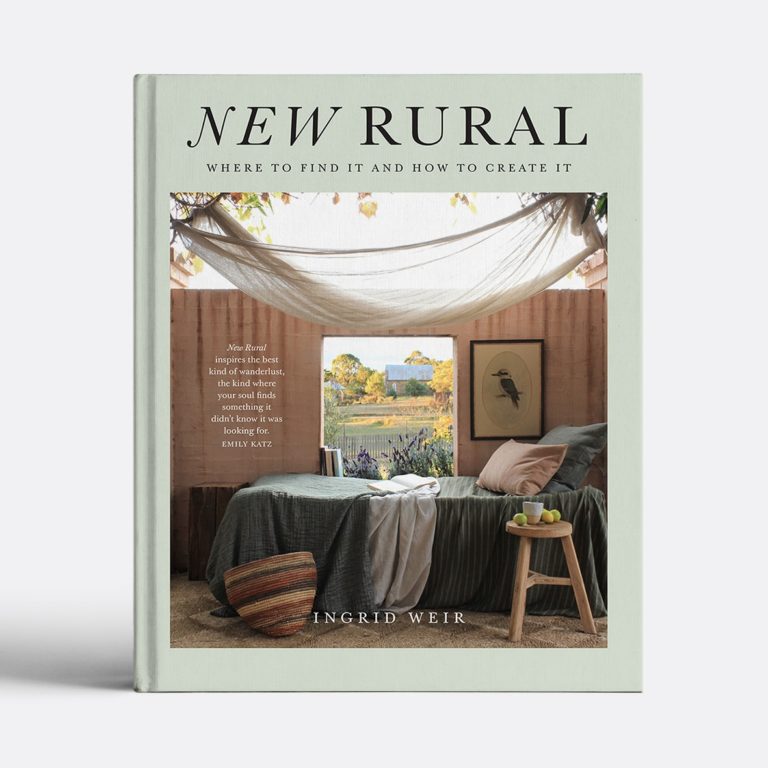 The following is an extract from New Rural, where she talks about her journey into interior design.
Starting an interior design business
Working on my house in Hill End was pivotal to establishing my own interior design business. I started a blog to document the renovation and an Instagram page with many photos of the Australian countryside. Initially I did pop-up cafes, including one at the Sydney Opera House, which were similar in spirit to creating a stage set, weaving in storytelling techniques. Interestingly, corporate clients such as Macquarie Bank liked my more rustic style. Pretty much all the clients I have worked with at the big end of town are the same – they don't want stuffy, they like loose and fun.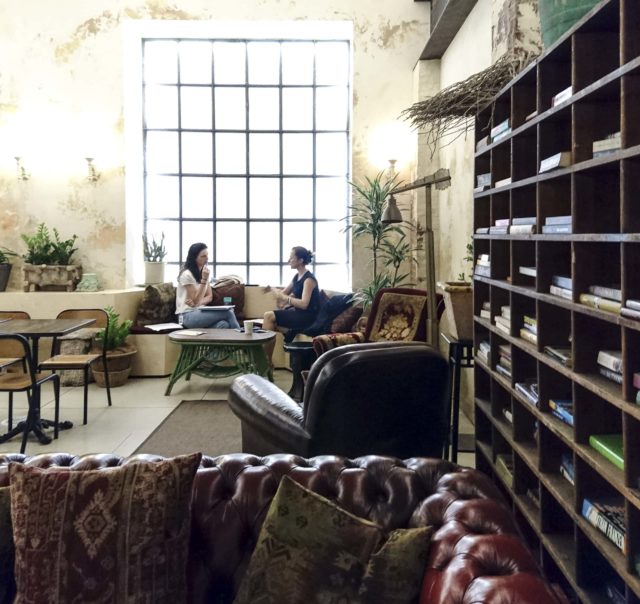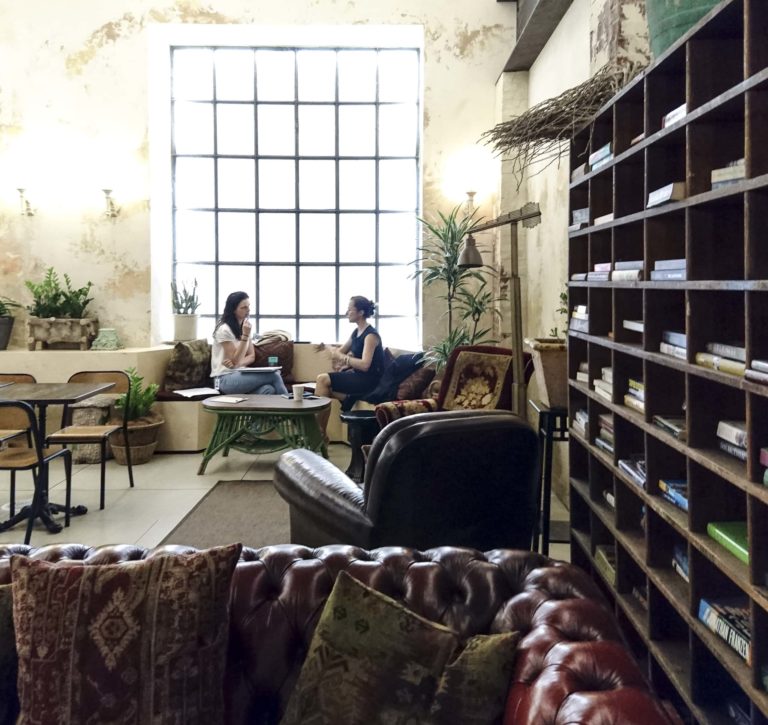 Things I learnt from design in film and television
Storytelling. Look at a prop or piece of furniture, not just in a visual sense but as what it represents in terms of the story. How does it add to the understanding of character or place? It's not the image itself, it's the power behind the image.
History. Working on a period film, you have to be able to imagine a past world and its sensory surrounds. Take clues from history books and use them to build a room.
How to fake it. Create a patina of age to add depth and interest. Soak cheap modern fabric in tea to soften a harsh colour, age clothes with greasy fingers followed by a dusting of talcum powder, rub ash into maps and set glasses of red wine on them to leave rings.
How to be fast. On jobs with tight budgets, you have to work fast. Select a few key elements with a strong design presence and prioritise them. Use them to create the atmosphere and then fill in the surrounds with what is at hand.
Other perspectives. Filmmaking is collaborative, and your work is just one piece of the puzzle.
Imperfection. Throw something unexpected or humorous into a set so it isn't too perfect. It makes it feel more like real life
Things I learnt crossing over to the world of interiors
Choose quality. When choosing furniture, longevity and quality are just as important as the visual aspect.
Comfortable seating is vital. It's what makes people linger in a room. It's a good place to commence the design, using a great sofa, the best you can afford, as an anchor piece. I always like sitting in a chair for a while before purchasing.
Leave ample space. Leave around 90 cm (3 feet) for passageways between furniture. Bumping into things and squeezing by chairs makes the space feel cramped.
Invest in a quality rug. It can bring the room together.
Curved pieces bring a graceful flow to the design. These can be rounded ottomans, oval tables or curved chair arms
Think as a lighting designer. Provide as many different light sources as possible. Lamps create cosiness. Chandeliers bring drama and throw beams of light around a room. Task lighting is essential. Fairy lights and candles create intimacy and magic.
How the two practices have merged
I often think of interior spaces like stage sets, waiting for people to make their entrance and become part of the story. And really, spaces are all about the people who inhabit them. To quote Charles Eames: 'The role of the designer is that of a very good, thoughtful host anticipating the needs of his guests'.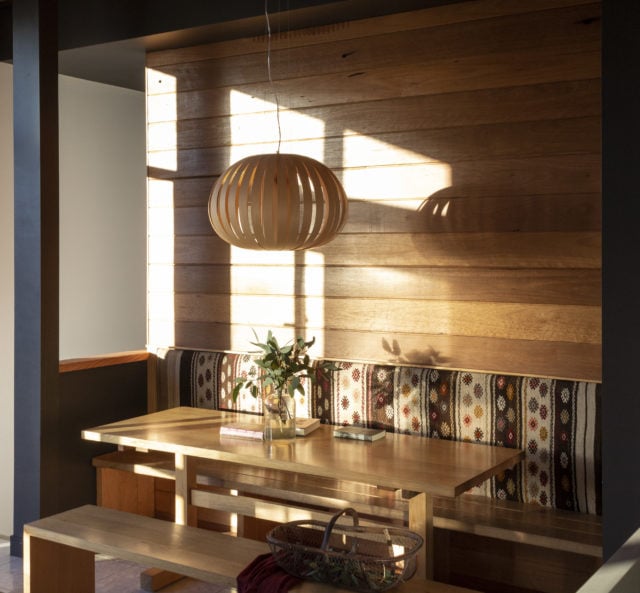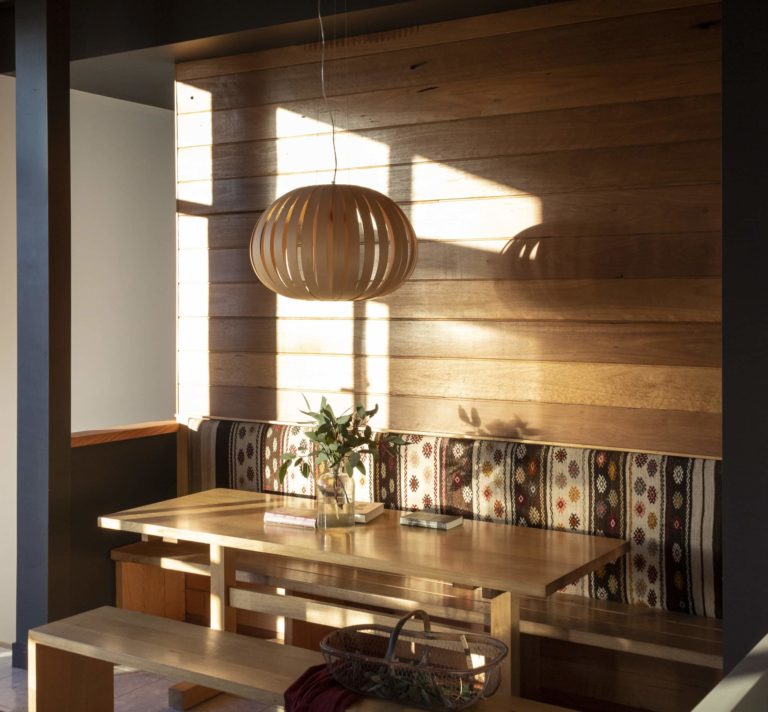 Different rooms in a house are like different scenes in a movie; they have their own intrinsic qualities but are part of a whole and should flow together. More often than not, you only remember a couple of scenes from a great movie. A memorable place is usually only a few frames: a window seat looking out to the sea, a dark and exciting bar framed by massive carved wooden columns, a courtyard with pink walls, patterned tiles and a soft-sounding fountain.
It's fascinating to see how people's behaviour changes in different environments. The best spaces are the ones designed with a generosity of spirit. They are often interiors that combine with nature in some form and provoke a sensory experience. When interiors have been designed with love, people sense it. They slow down a bit, drink it in.
New Rural is out now, published by Hardie Grant Books, RRP AU $60 NZ $65.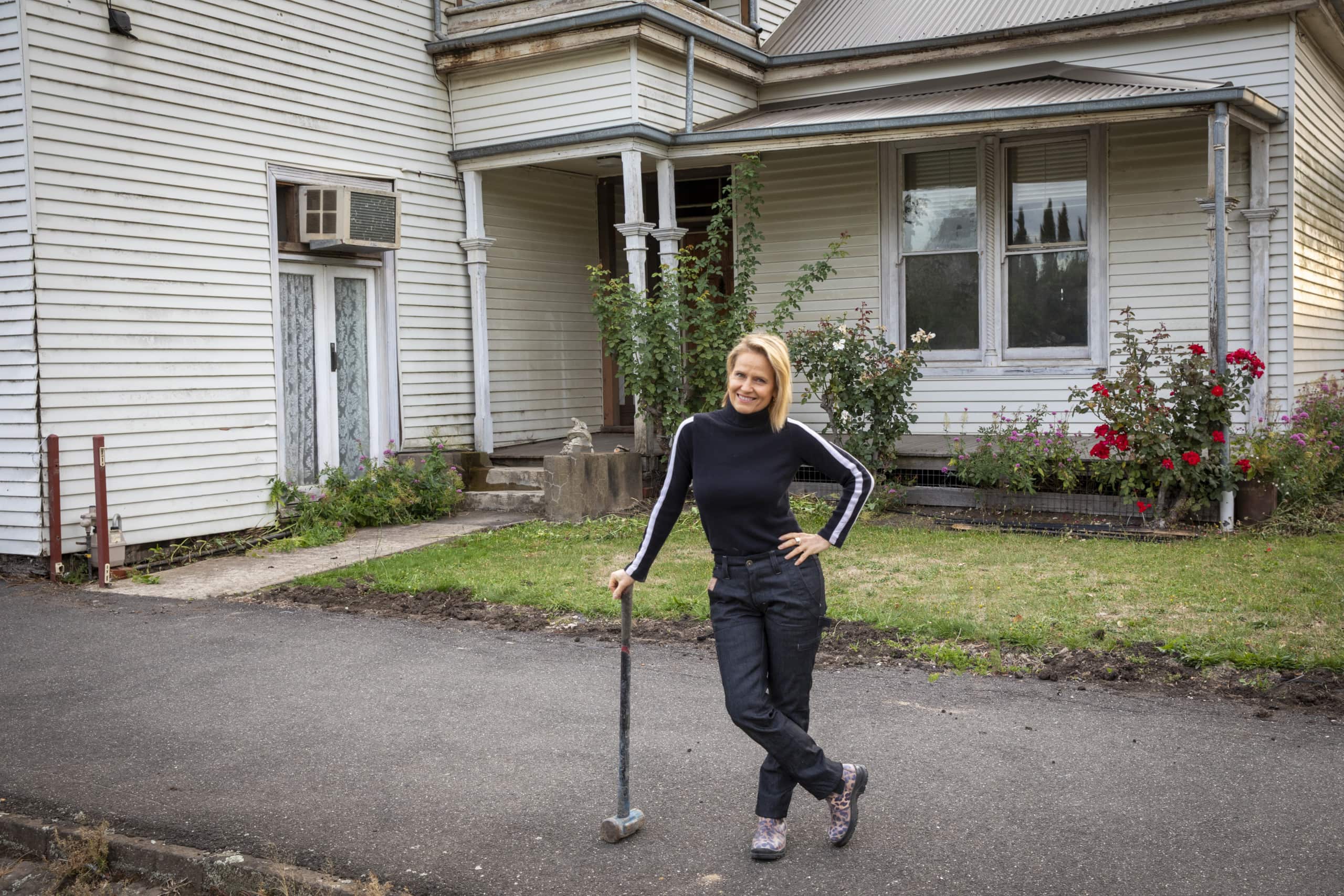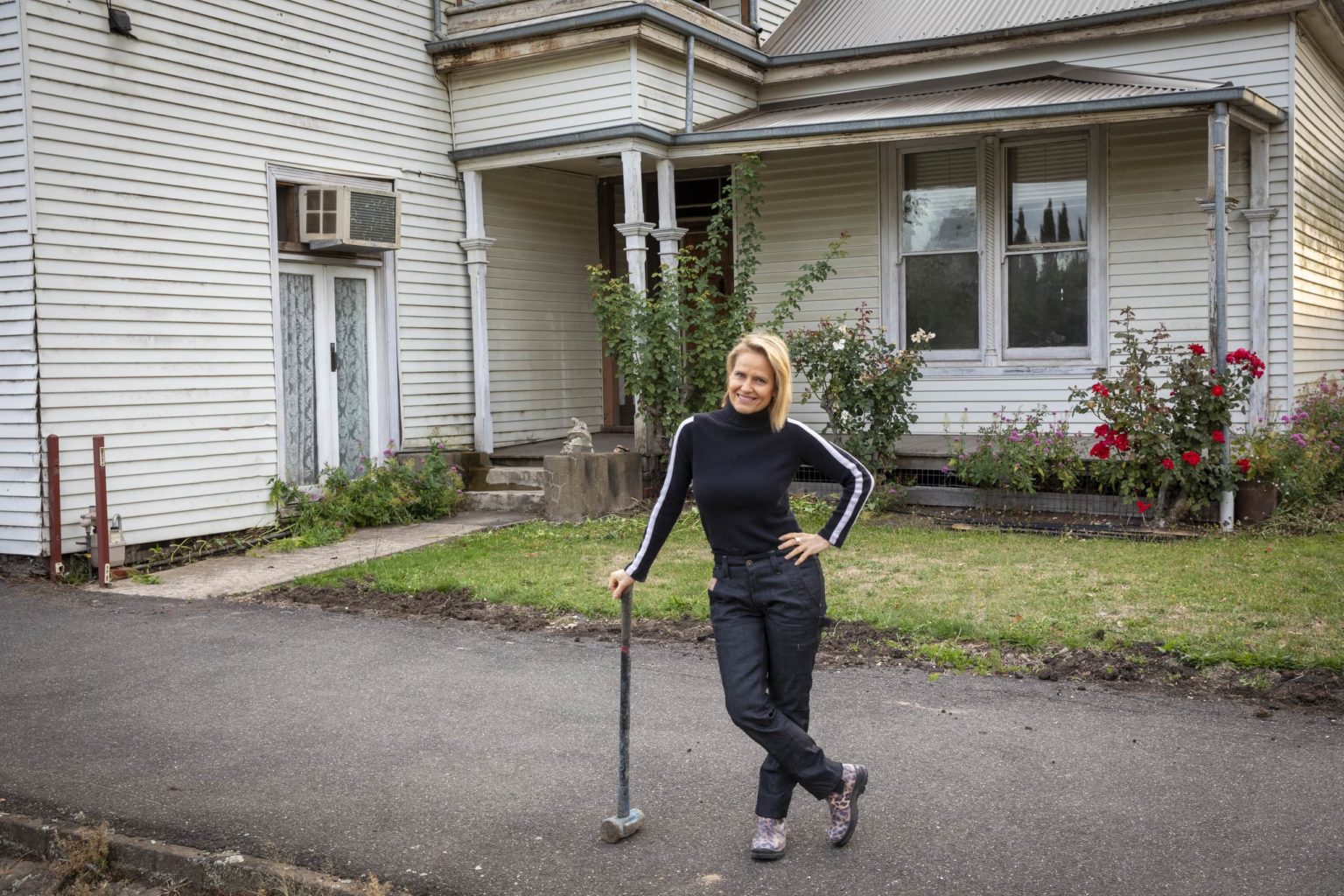 Shaynna Blaze's new show, Country House Rescue, is a family affair.
After many years on Selling Houses Australia helping homeowners spruce up their houses, The Block judge Shaynna Blaze is doing it for herself and her family in the heartwarming new…