Sponsored by Alma
With Australians' obsession with outdoor entertaining showing no signs of abating, it makes sense that more and more people are adding outdoor kitchens to their homes. While a BBQ and cabinetry are essential, an alfresco sink is another key design element and the latest line-up from Alma contains some of the most stylish outdoor sinks that we've seen.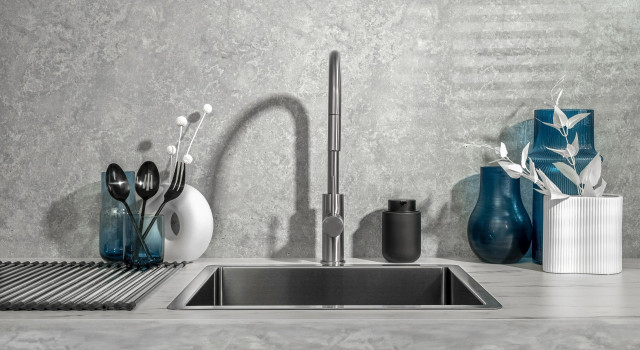 Designed to withstand the perils of the Australian weather, the Alma Alfresco Collection encompasses an array of outdoor sinks that cater to a variety of aesthetic preferences – there's sleek and contemporary as well as more classic and opulent designs.
The sinks are handcrafted and hand-welded with 1.5mm thick cut, marine-grade 316 steel which is a higher grade of stainless steel than that found in commercial kitchens. They feature modern r10 rounded internal corners with a brushed hairline finish and are available in an array of single and double iterations ranging from butler-sized to lavishly wide 900mm (with or without draining boards). And while highly functional, they look fabulous too.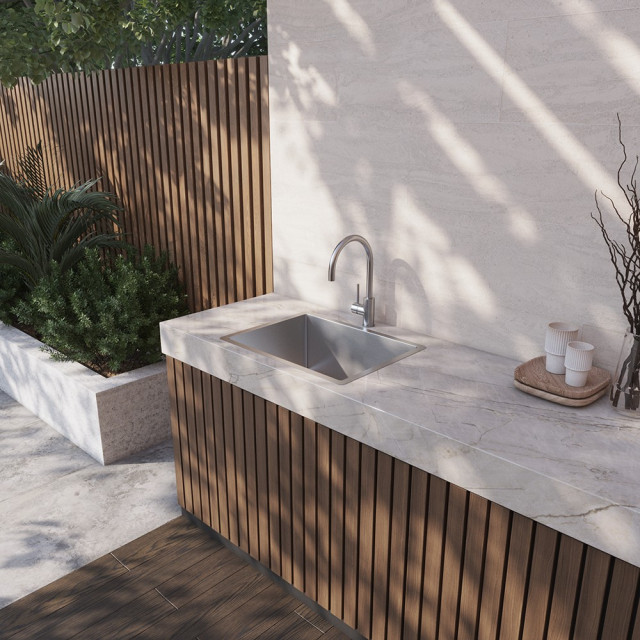 Beyond their obvious role in entertaining (they make entertaining and food prep so much easier), an outdoor sink has myriad uses; especially if you like to spend time in the garden.
An outdoor sink provides a convenient water source for tasks like gardening, cleaning outdoor furniture, washing hands and rinsing off dirty items without having to go inside. They are also the perfect alfresco addition for the enthusiastic gardeners amongst us; you can use them to fill watering cans, clean harvested vegetables and wash off excess soil from plants or flowers without making a mess inside your home.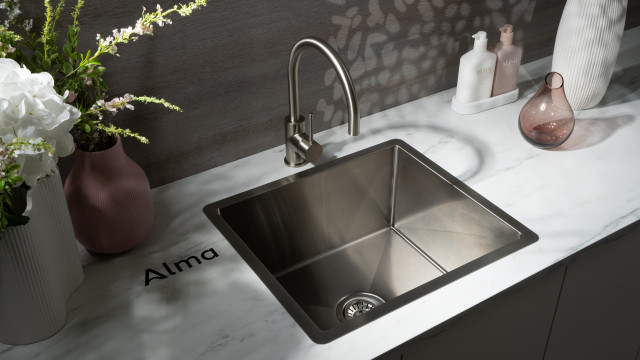 An outdoor sink is also an ideal place to wash a pet (a task that is often a pretty messy one) and there's also an argument that a well-designed outdoor space, including features like a sink, can enhance your home's appeal and potentially increase its value too.
For more on Alma alfresco sinks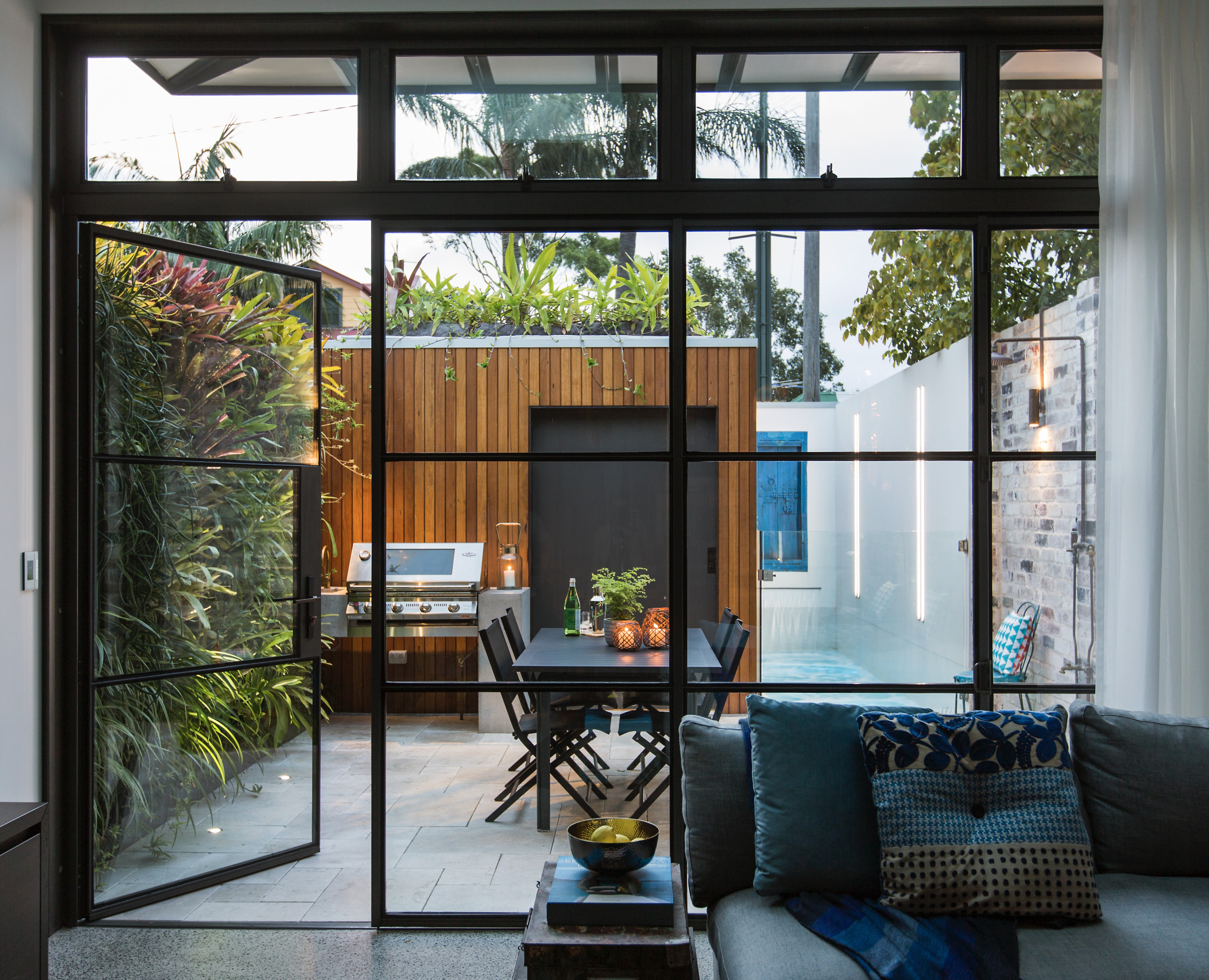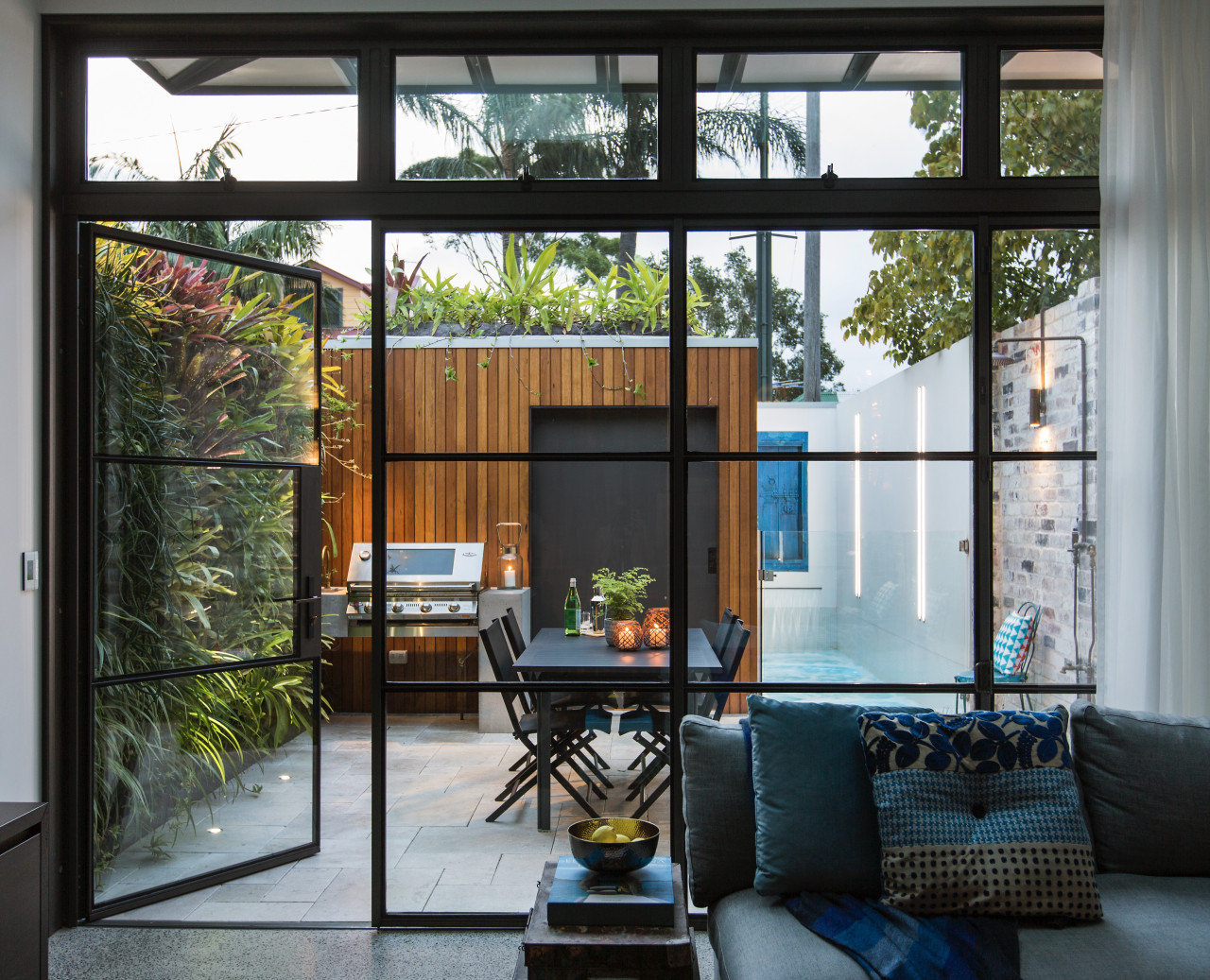 Stylist's five top tips for your outdoor space
With the warmer weather settling in comes the perfect time to rejuvenate your outdoor space into a haven for relaxation and entertainment. Property stylist and founder of Vault Interiors Justine Wilson, shares five styling tips to help