Whenever I decide I'm going to go all neutral and subdued in my decor (boring!) something like THIS lands in my inbox and reminds me why colour is great! The latest fun linen from Rachel Castle sees the introduction of their bestselling pegboard sheets in fluro pink and gold (have I mentioned how much I love gold?!) shimmer pillowcases. Divine!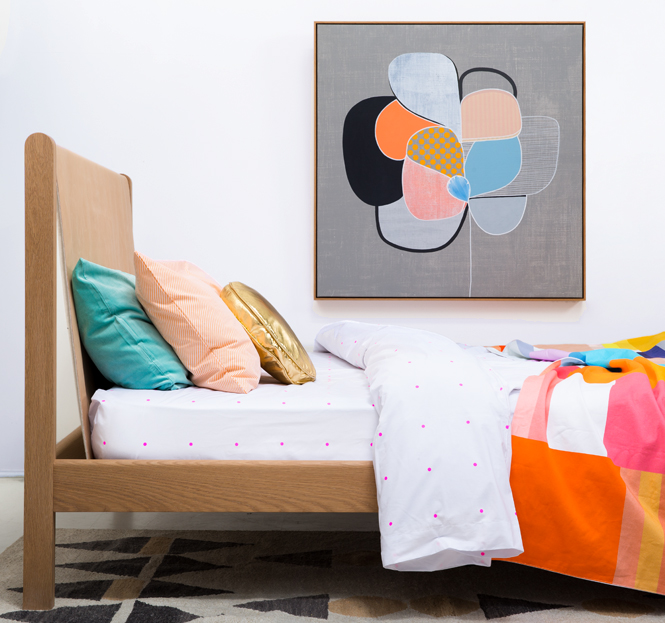 "Everyone's been asking us to make our sellout pegboard bed linen in pink, so we have, and it's super cute," says Rachel. "Fluro pink pretty confetti polka dots in quilts, flat and fitted sheets, including king single, and pillowcases. Not just for the kids, pink pegboard is a serious pattern in playful color; the perfect kickstart for spring sleeping."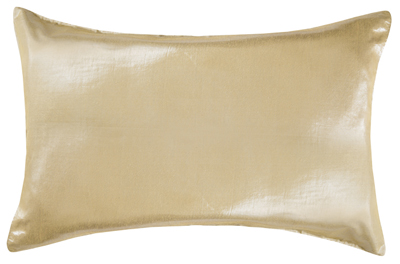 You just can't go wrong with a bit of mix 'n match pilllow action if you ask me!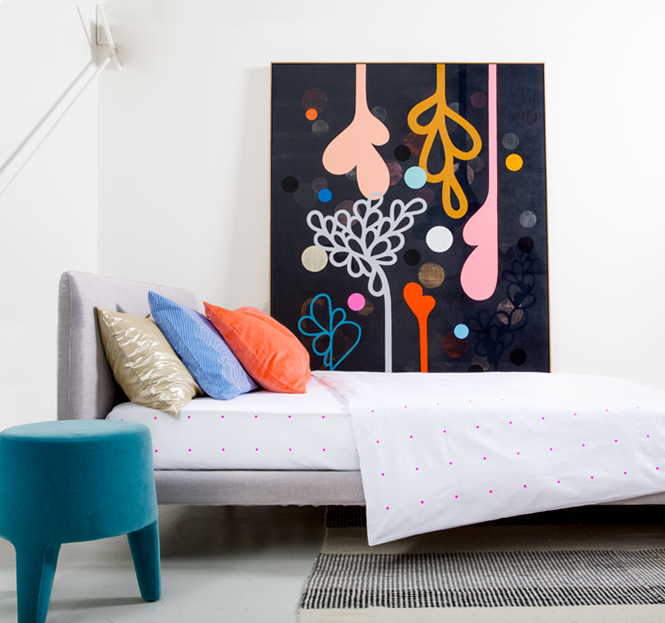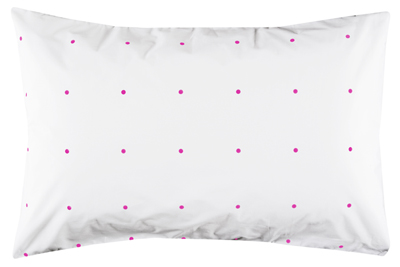 Photography by Jason Busch.