For landscape architect Luke Baldwin, this suburban courtyard project in Sydney's inner city Balmain was an opportunity to merge timeless Victorian aesthetics with modern functionality – all whilst drawing inspiration from nature and its leafy surroundings.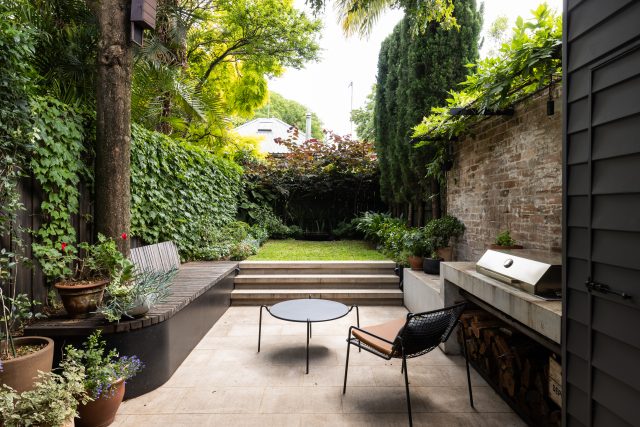 The primary objective of the project was to extend the living space of a renovated Victorian terrace. The clients, a young professional couple with two children who love to entertain, had a clear vision in mind. They needed a practical, yet aesthetically pleasing courtyard that seamlessly integrated with their home.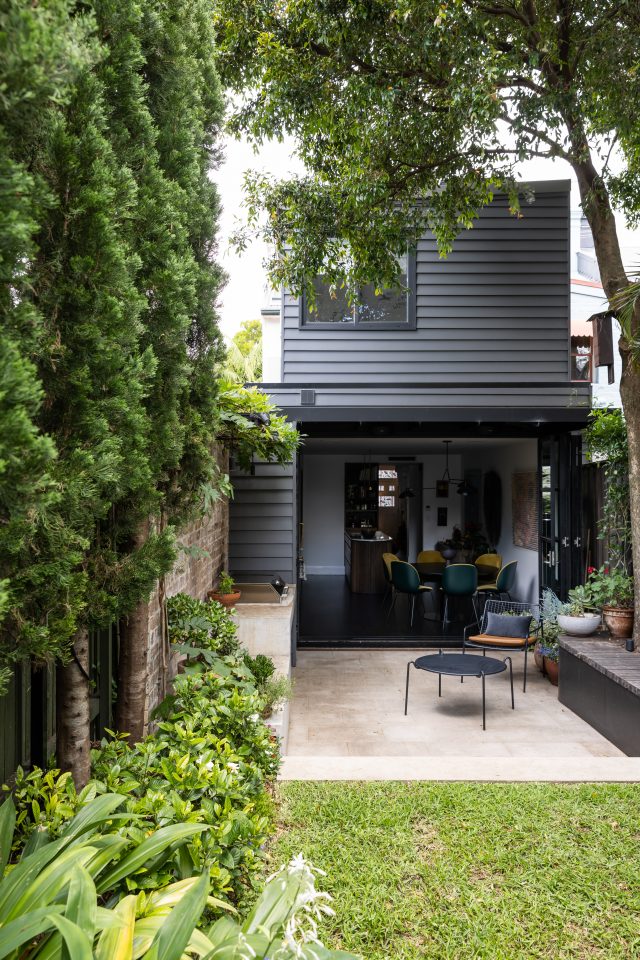 Every project undertaken by Formed Gardens Design & Landscape is deeply influenced by its locality and architectural era. Balmain's distinct Victorian style and inner west ambiance played a pivotal role in shaping the courtyard's design. Luke and his team were keen to pay homage to the area's architectural heritage while ensuring it aligned with the clients' personal style and the interiors of the home.
"Sustainability was a key consideration in material selection for this project. Wherever possible, we choose to repurpose and salvage existing materials. In this case, old ironwood rafters from the renovation were repurposed for the bench seat that encircles a mature Lilli Pilli tree," Luke explains.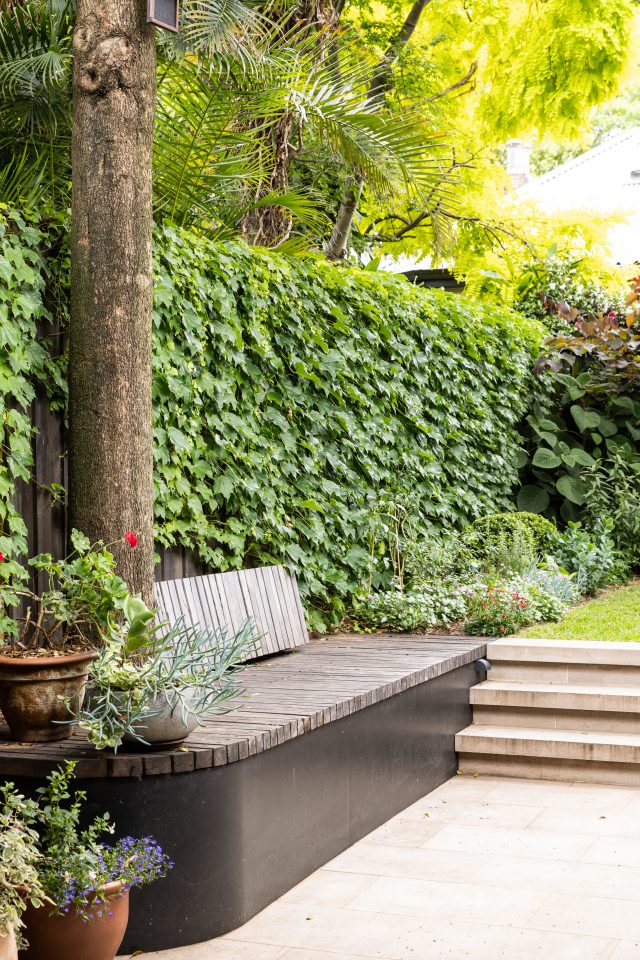 Other materials included locally sourced sawn sandstone, poured-in-situ finished concrete for the outdoor kitchen bench, and painted steel fabricated on-site. "This sustainable approach not only adds character but also reduces the project's environmental footprint," says Luke. "A prime example of how thoughtful design can make the most of limited space, the focus was on practicality and multipurpose use. Creating a seamless visual flow from inside to outside and within the courtyard itself was crucial in making the space feel more expansive."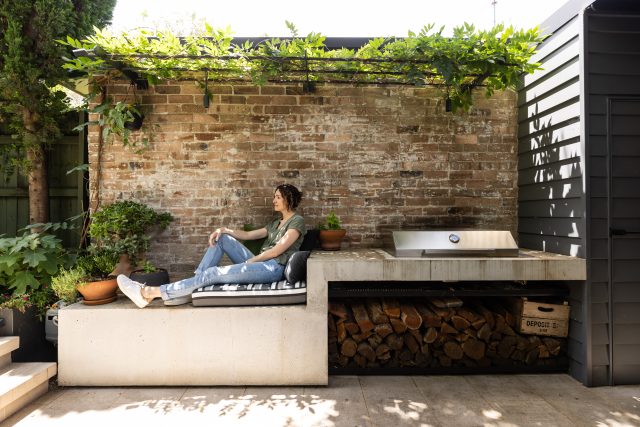 The courtyard now serves as an extension of the home's living and dining zone. It's a versatile space, primarily used for entertaining, relaxation, and the occasional bout of gardening. The owner drew from his own experience of gardening and wanted a scheme that was vibrant but not overly fussy. "The result is a garden that offers an ever-changing tapestry of colours and seasonal interest," says Luke.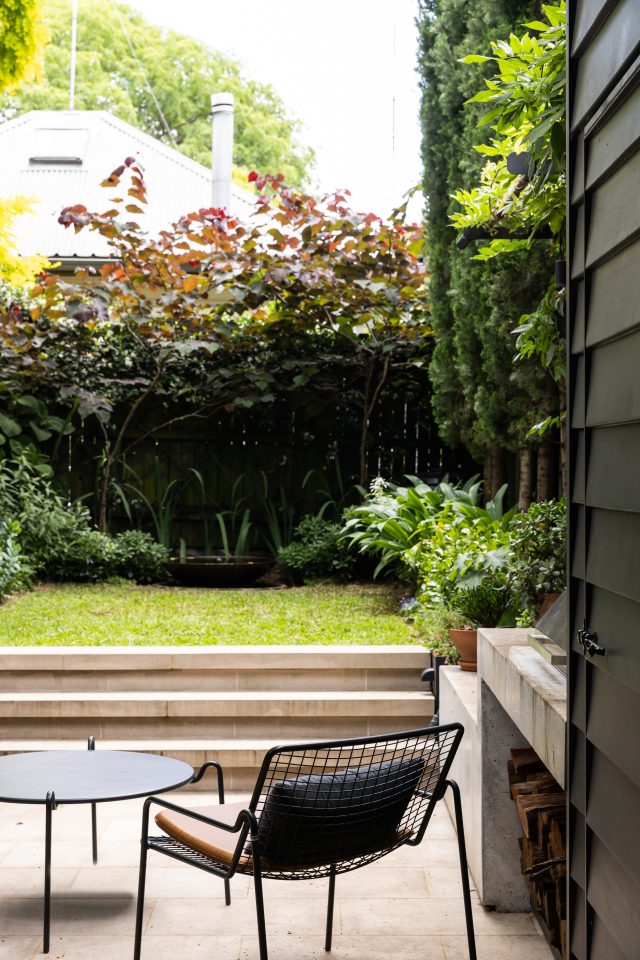 As the creative force behind Formed Gardens, Luke has a deep appreciation for suburban projects such as this. "I love walking through this home and the moment you come through the hallway this long vista opens up, seamlessly connecting inside and out, right through to the copper bowl at the back of the courtyard, instantly drawing you out.
"The versatile concrete outdoor kitchen has a fire pit/open grill with lid so it can double as bench seating – that's a pretty cool feature."
A testament to the power of collaboration, sustainability, and the influence of nature – by blending the essence of Balmain's Victorian charm with modern design elements and a touch of personal flair, this courtyard has become a tranquil oasis for a young family and a true reflection of their lifestyle and interests.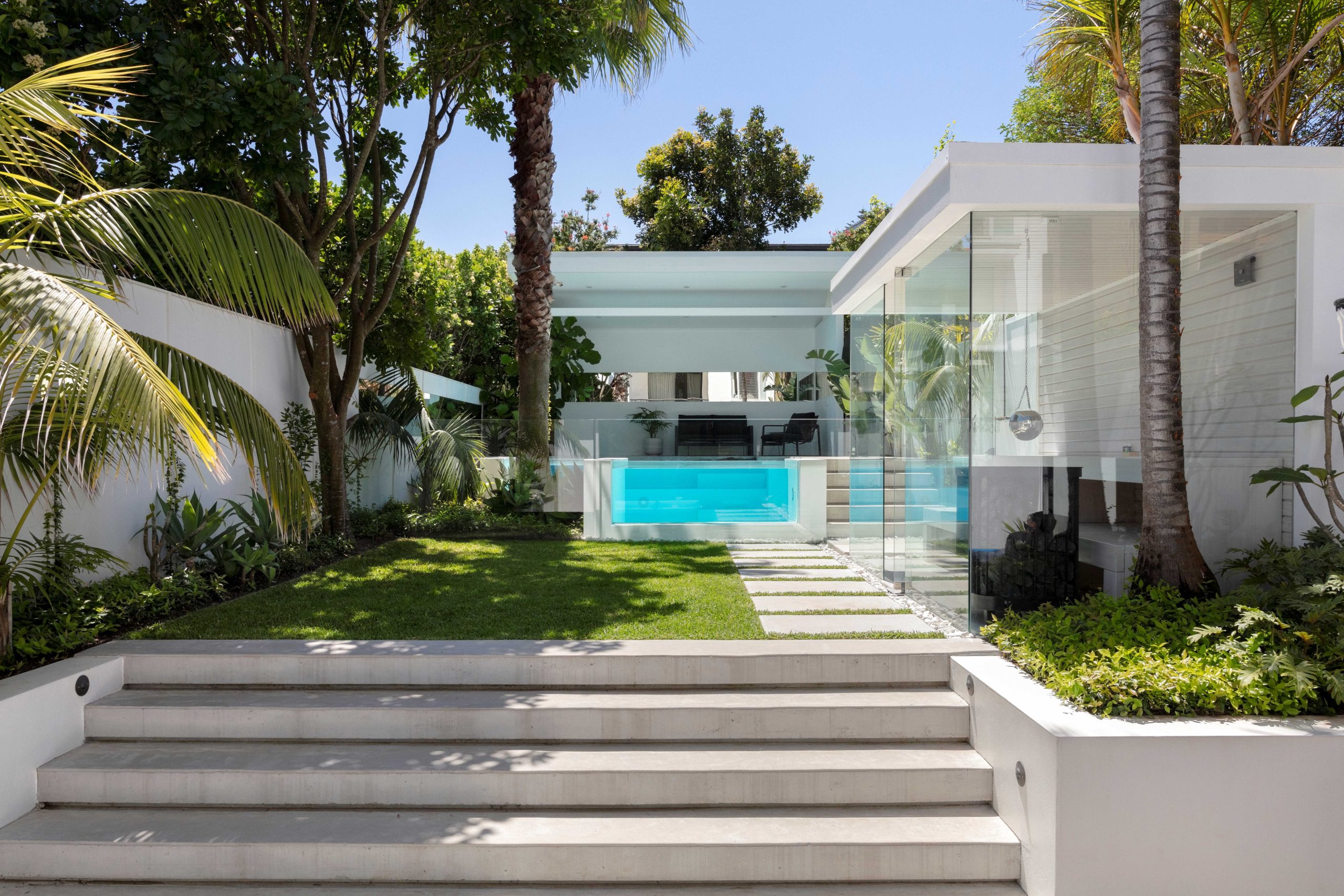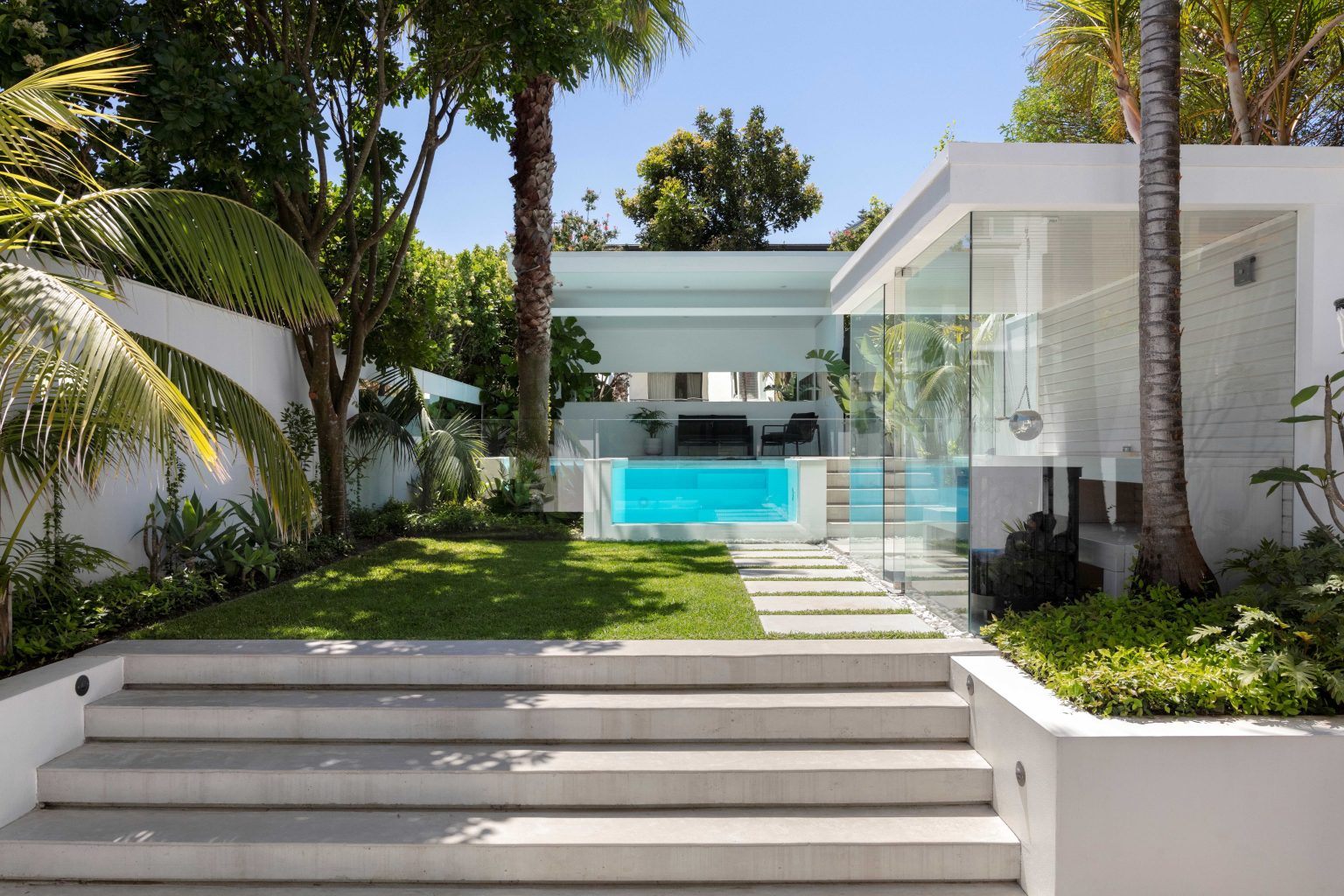 Why render is the unsung hero of garden design
According to landscape designer Matt Leacy, render is one of the unsung heroes of garden design, and with the popularity of Mediterranean style influencing design choices, render is a key …