According to landscape designer Matt Leacy, render is one of the unsung heroes of garden design, and with the popularity of Mediterranean style influencing design choices, render is a key element.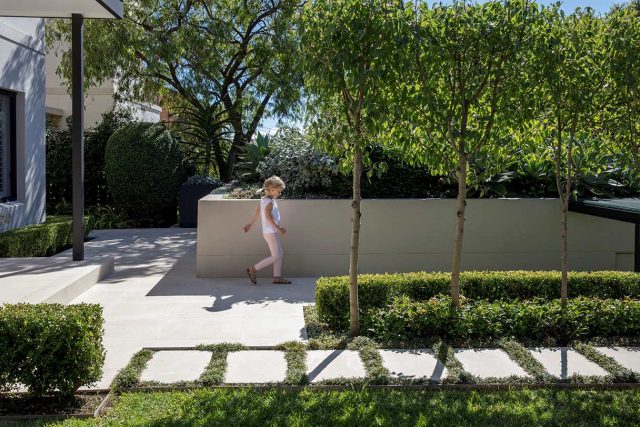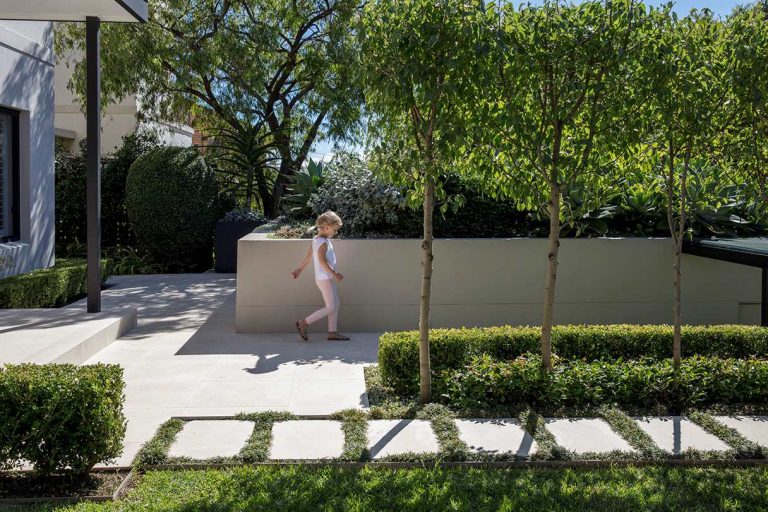 "Render is used in most of our designs because of its versatility with texture and colour. It can be used to take outdated old brick to a stylish wall that can then be coloured to suit any palate and it's a cost-effective way of bringing in curves or separating spaces and creating a backdrop for plants or outdoor artwork," he says.
"No one usually comments that they love the render in a garden design, however it's very often a key foundation for creating beautiful spaces. And on occasion, it can come more to the forefront with the introduction of tile and timber accents and different render techniques."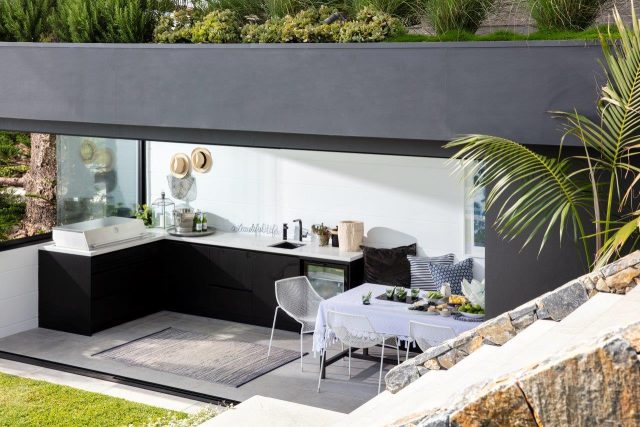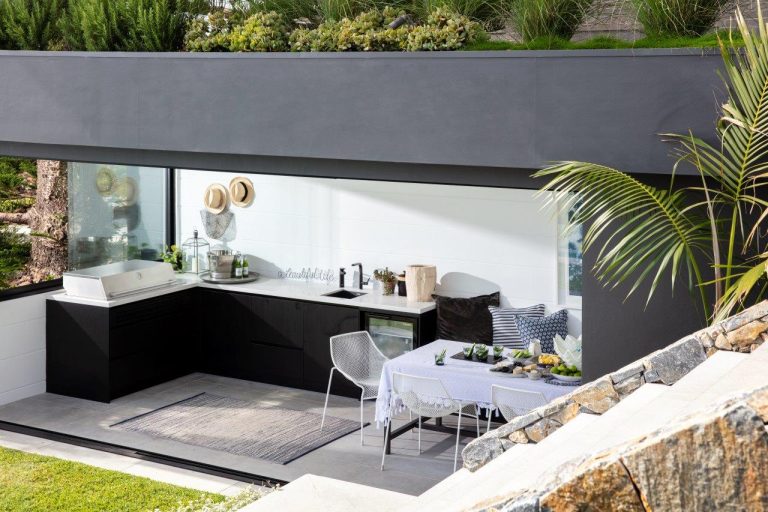 Matt's top tips for using render include:
Where to use it – I'd say nearly everywhere! Render can be used to reimagine tired old brick walls and ties in well with a variety of other cladding from timber to Colourbond and bricks. Render is also ideal to use on curved lines to really enhance the smooth soften edges and done in a limestone finish fits perfectly with the current Mediterranean inspired design styles.
Colour choice – The colour of your render should be determined by the surrounds and rest of your architecture and colouring. Even if a rendered wall is separate to your house in the garden it still needs to tie in to give a cohesive look. Dark colours like Monument are always a great backdrop to greenery and the on-trend colours of white and natural, earthy hues are also great choice.
Type of render – There's a big variety of renders available from finishes as smooth as icing on a cake to more textural finishes. The look you're going for will determine which render you should choose.
Matt also believes outdoor showers are a feature more gardens should try to incorporate – especially if you live near the beach or have a pool.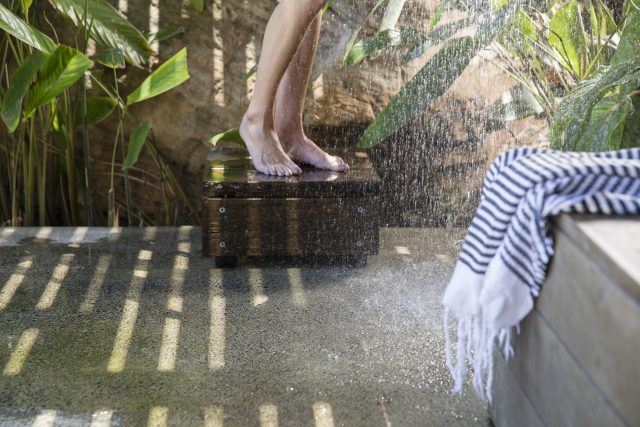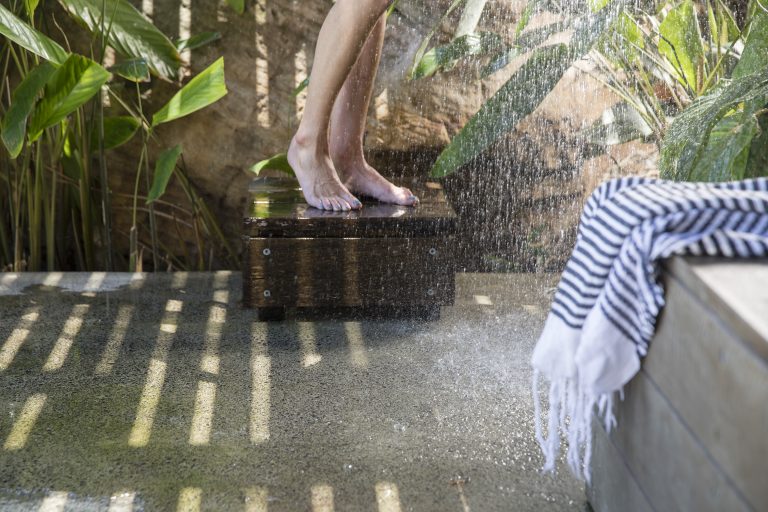 "From a practical point of view, outdoor showers are ideal for rinsing off after a swim in the pool, as well as for washing salt and sand off before heading indoors after being at the beach. Even if you're just rinsing your feet and legs it really helps to keep sand out of your house. They're also great for rinsing off surfboards and dogs!
"And moving away from the practical benefits, who doesn't love to shower in the outdoors? It's often the best thing about rooms or villas at a tropical resort to have a beautifully designed outdoor shower – and there's no reason why this can't be replicated in your own backyard," said Matt.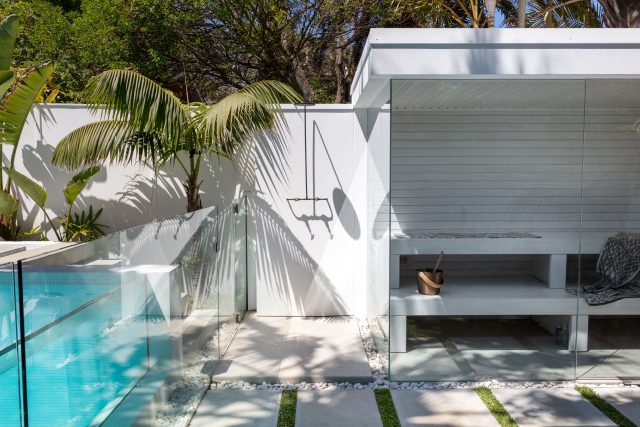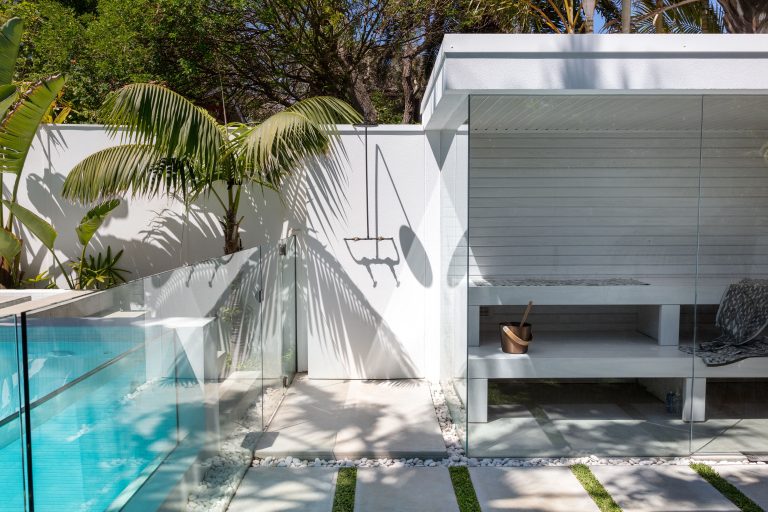 Matt's key tips for creating an outdoor shower area:
Location – Location and privacy is everything if you'd like to use your shower for day-to-day showering and not just rinsing off when you have your swimmers on. Rendered, timber or stone walls can provide privacy – and attaching your shower as an extension to your house if you're wanting to use it for actual shower is the best way to create a private area. If you can, access via your existing bathroom or a bedroom is ideal.
Materials – You need to ensure you choose tapware and finishes that are rated for outdoor use. Indoor tapware won't stand the constant exposure to the elements. Finishes like bronze, copper and brass are great choices. Copper in particular has been very popular in outdoor showers we've created and it ages beautifully in the weather giving the tapware a lovely patina.
Drainage & plumbing – Particularly if you're going to use soaps and shampoos in your shower you need to ensure that your shower is connected to the sewer. If you would like to access to a warm shower rather than just something with cold water that's more suited to rinsing off in the summer sun or cooling off after a jog you'll need it to connect to your water heater.
Other features – You might also want to consider bench seating or built in shelves for towels to dry off and other bathroom items. Any storage solutions will need to be watertight and suitable for outdoor use.
Matt Leacy is creative director and co-founder of the award winning Landart.
Photos by Jason Busch for Landart.