The new look Inside Out magazine hits news stands tomorrow and here's my sneak peek copy. On first glance, the new design is modern and fresh. Glad to see they kept the iconic masthead but introduced a glossy cover with nice new fonts.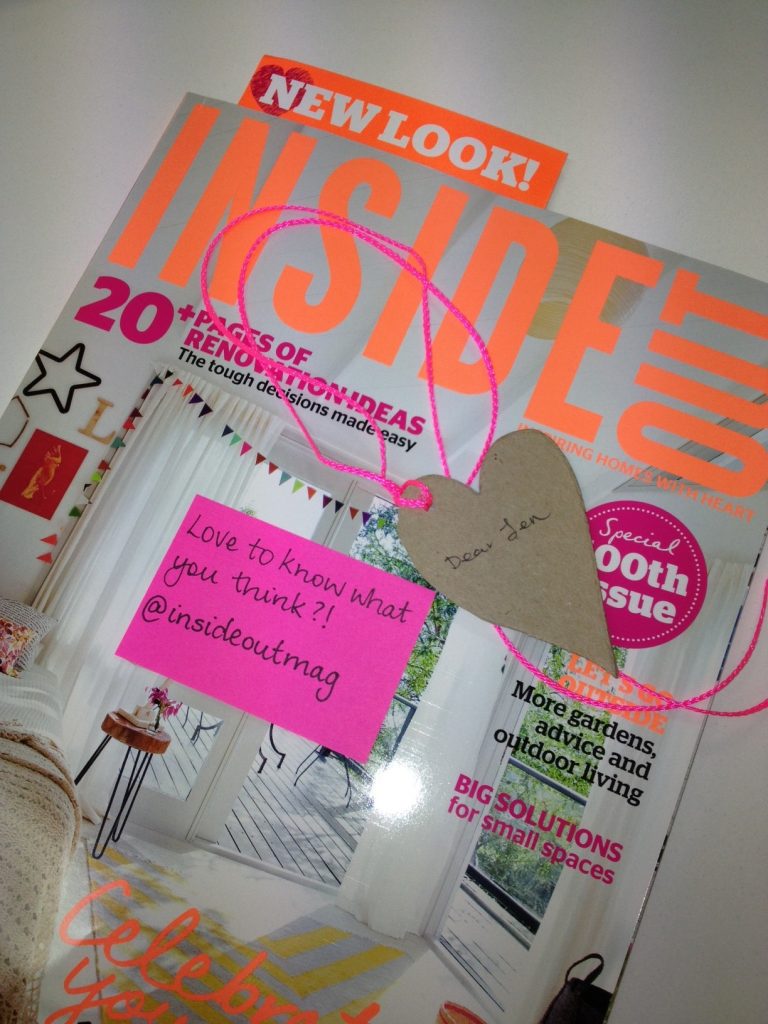 So what's new?
a dedicated renovation section (and judging by the number of people who watch The Block, I'd say that'll be popular!)
a bumper shopping and news section
a brand new entertaining and food section
It's definitely more Real Living than Belle and I get the feeling they're trying to appear less design-snobby and more accessible. The only thing missing is a mention of Interiors Addict in the must-read blogs section! 😉
It's new editor Claire Bradley's second issue and it will no doubt take a bit of time to get more of an idea of the new look and feel. Love to hear what you think when you pick up a copy.