With its combination of weatherboards and clean lines, the Scandinavian Barn remains a popular aesthetic because it marries contemporary and traditional design so beautifully. Typified by steep, pitched rooves (a necessity to stop snow gathering throughout Scandinavian winters), countless homes have been designed in this style of late and lovers of the aesthetic will be pleased to hear about a new exterior cladding product that is perfectly suited.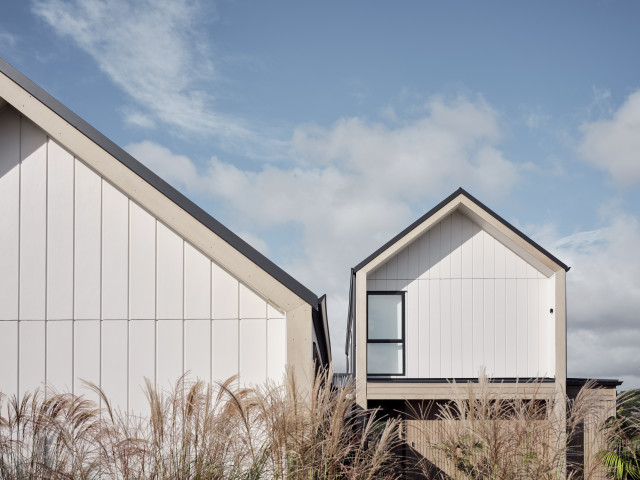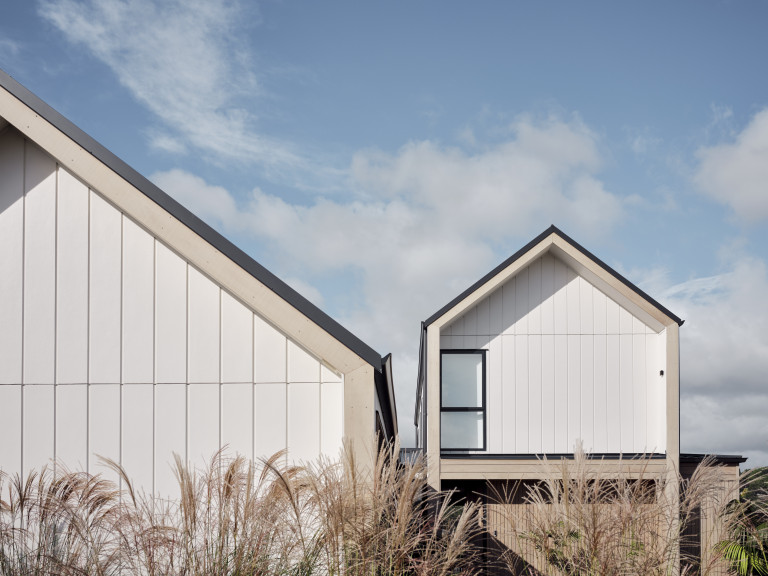 Ideal for this style of home, James Hardie Oblique Cladding is a fibre cement shiplap board product that adds clean lines and geometric precision to house exteriors and is ideal for renovations and new builds alike. Pre-primed, the cladding is non-combustible and comes ready to paint with your colour of choice; it's also resistant to rot and moisture damage.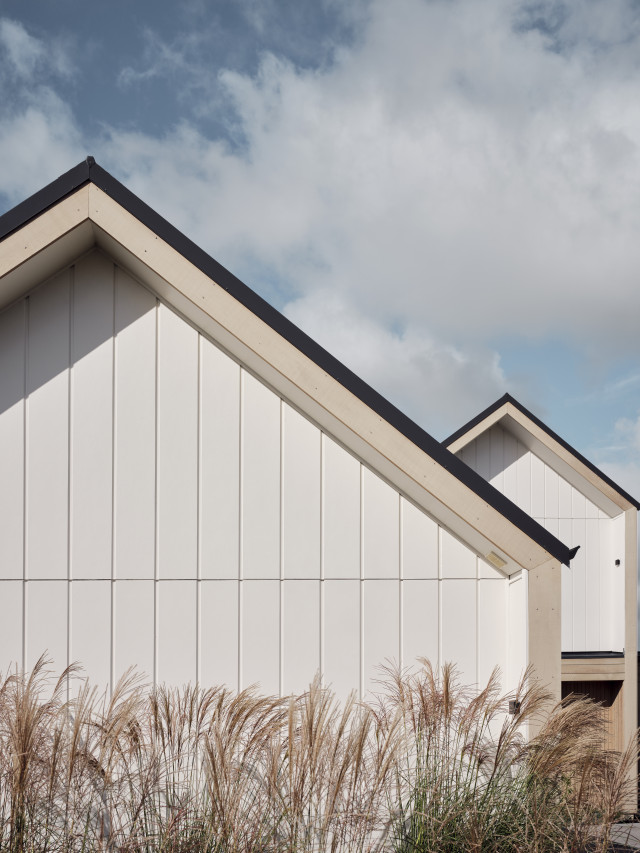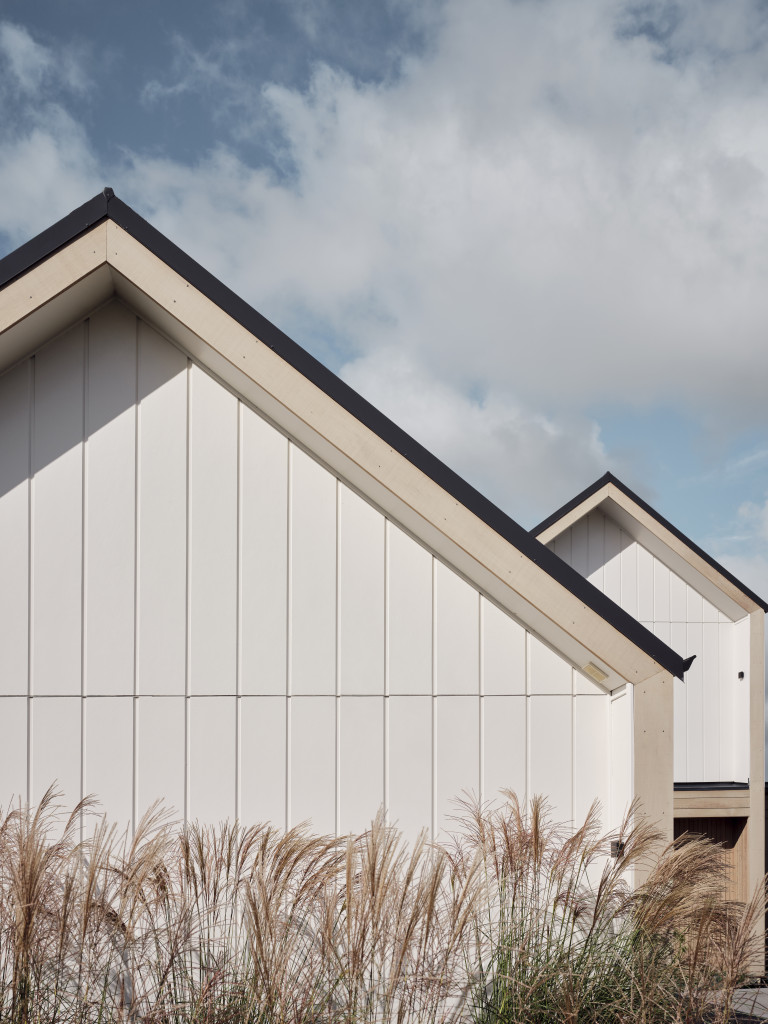 The fibre cement shiplap board product has oblique (slanting) groove edging and is available with 175mm and 275mm groove spacing options. This feature creates a highlight next to a square groove shadow and the result is a sophisticated look that gives exterior walls excellent depth. The product is available in two board widths (200mm and 300mm) which offers multiple installation options; you can do a simple repeat, alternating rhythm or staggered look.
Showcasing a simple repetition of 300mm wide boards with a light colour scheme, 'Scout' by Selah Homes achieves a modern take on a classic Scandi-barn silhouette with distinctive grooves. The home features two distinct Scandi-barn styled buildings that sit adjacent to each other and the single and double storey buildings link internally through a short connecting hallway.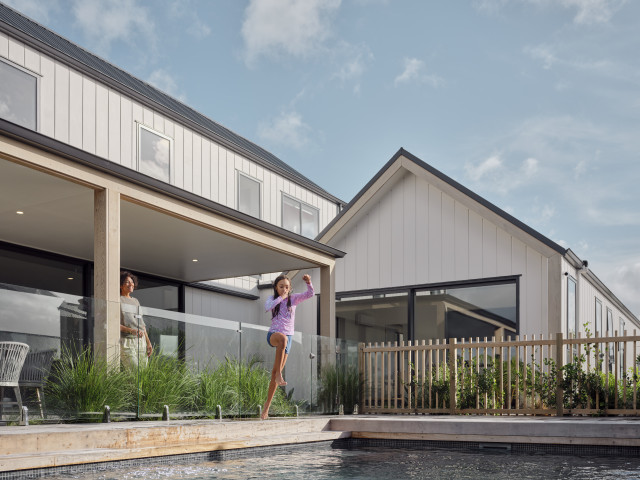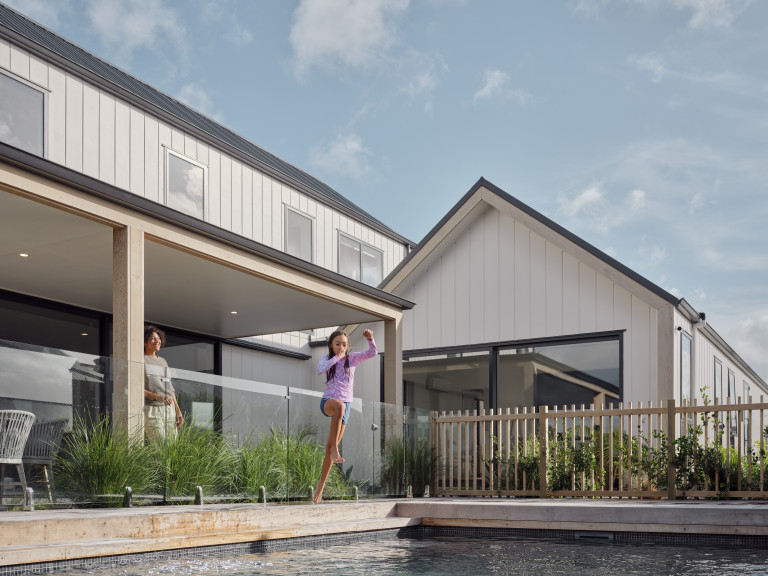 Another home that has been clad in the product is 'Twin Peaks' which combines 200mm and 300mm width boards that have been painted with Resene's Element which is a gorgeous dark hue.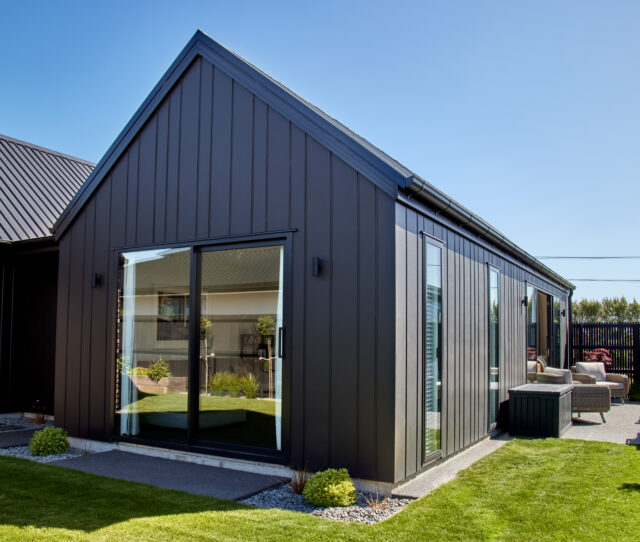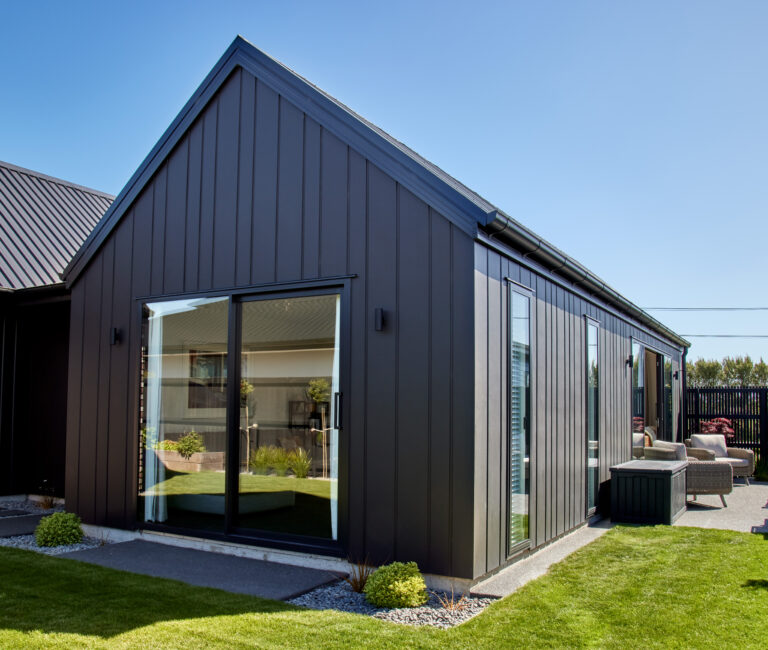 "The staggered installation provides the point of difference, moving away from the traditional alternating narrow and wide vertical groove look," says the home's owner Lucinda Laing of the product that was combined with recycled brick for a stylish end result.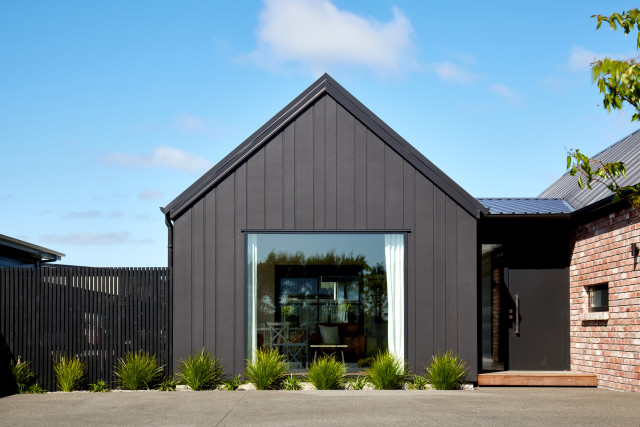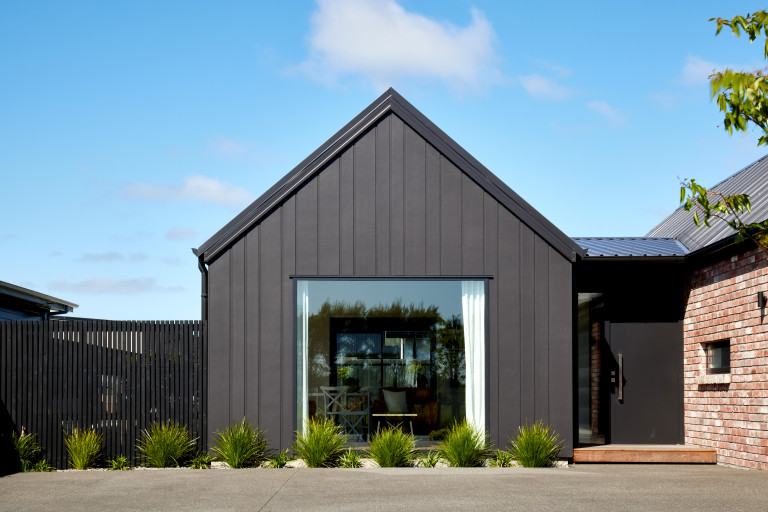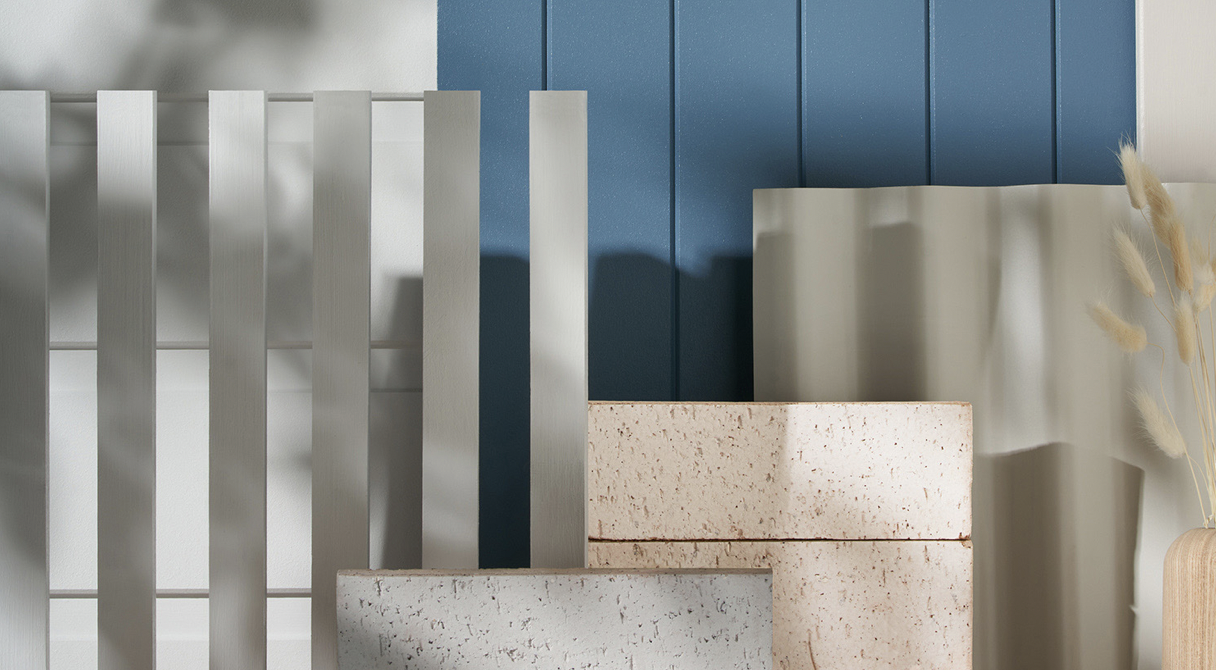 7 perfect exterior colour palettes that will inspire homeowners
Trying to pair colours on the exterior of a house is no easy task. The bricks, pavers, roofing and downpipes…