Located in Croydon, around half an hour from the centre of Melbourne, this large and light-filled family abode is the work of husband-and-wife duo Stacey and Dave Katona. Registered builders, the couple designed and built the house and incredibly, Stacey painted and tiled it, all while heavily pregnant with their fourth child!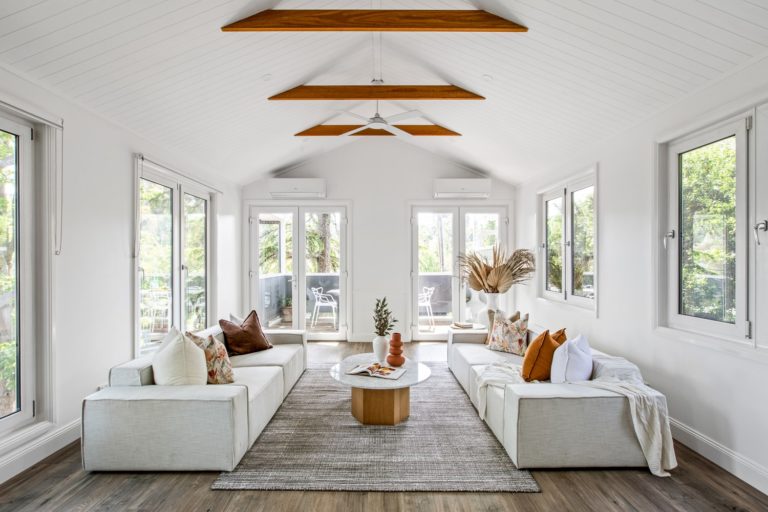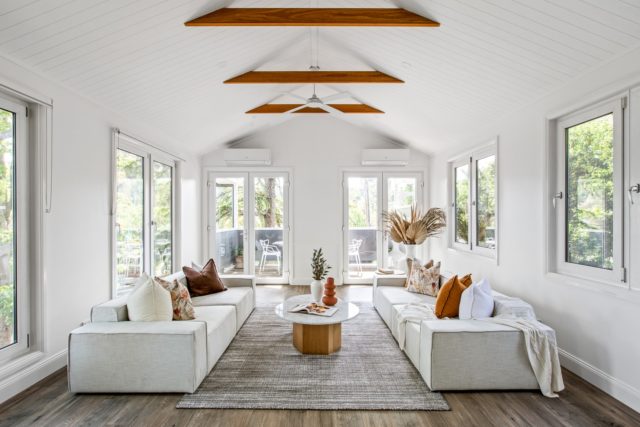 "We were renovating another house as well as building this one. We didn't want to waste a year's worth of rent but managing the two properties and trying to get everything finished on time was difficult. We had to move into this home and sell the other house before our fourth child was born," says Stacey, who was once a professional painter but is now a full-time renovator and builder alongside Dave, a carpenter. The couple, who taught themselves Sketchup, used the platform to design the home.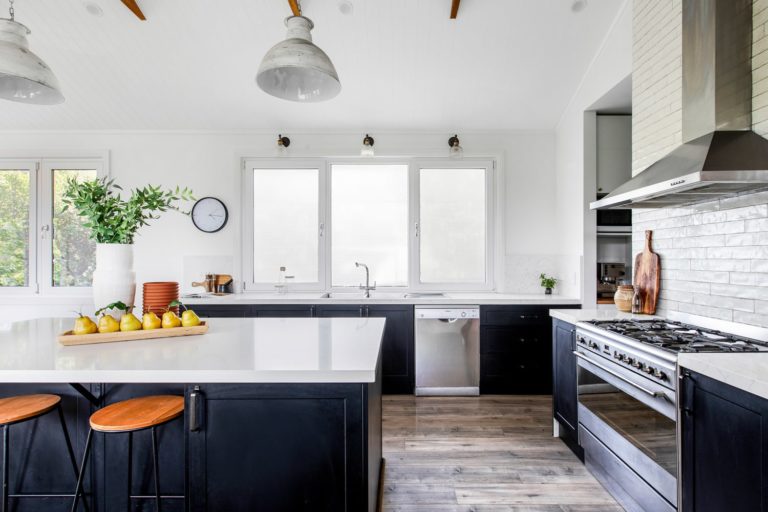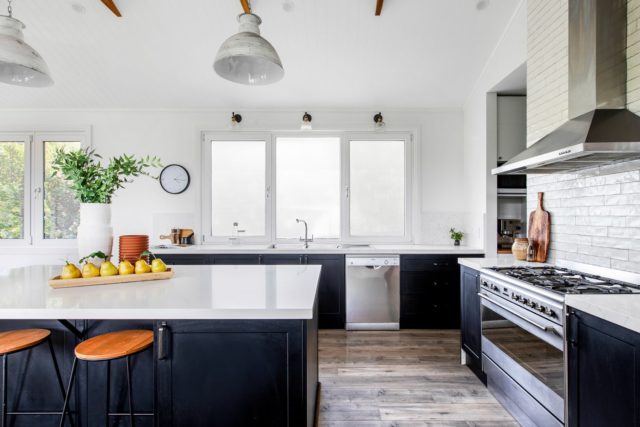 The expansive house features six bedrooms, four and a half bathrooms, a theatre room, gym and playroom – all in a modern farmhouse style. "We love the Hamptons look too and that's where the idea came for the asphalt shingles out the front," says Stacey of the material that really sets the home apart from the street. The Dulux paint colours Monument and Basalt complement the shingles on the exterior.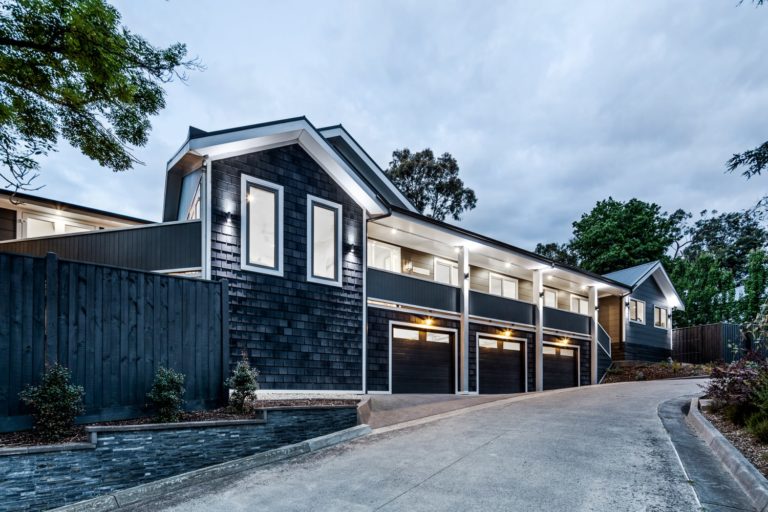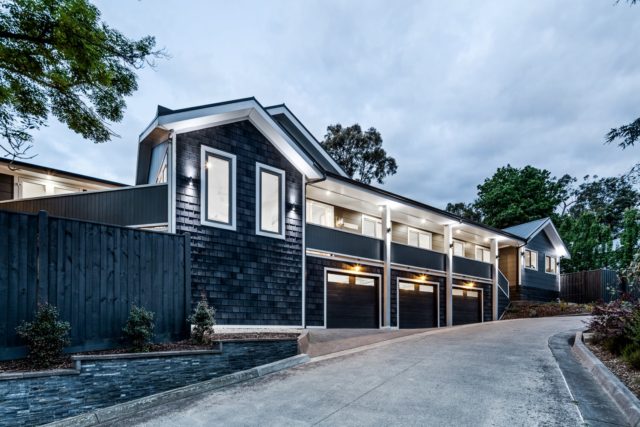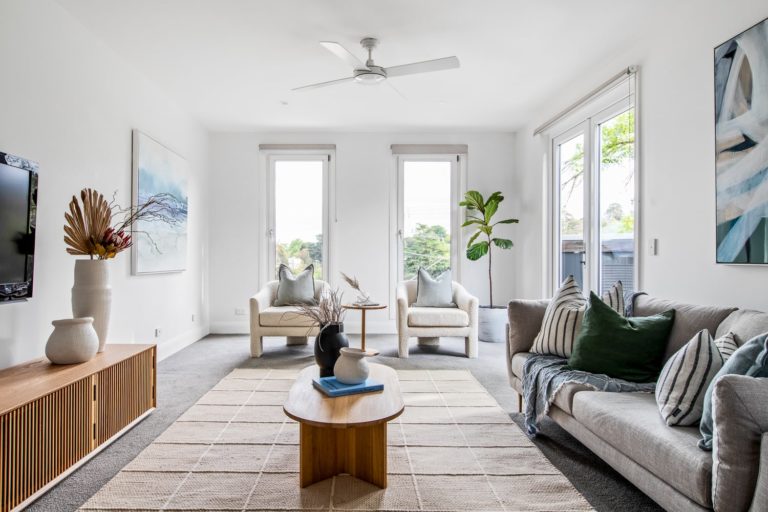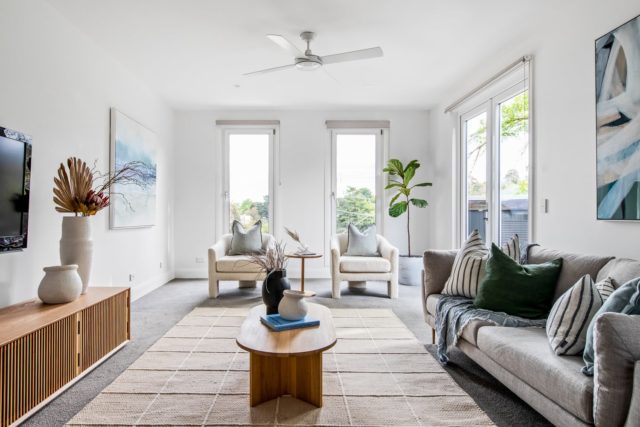 Built to a tight budget, the couple decided to splurge where they thought it would have the most impact (the kitchen boasts handmade Italian tiles) and save where they could. The tilt and turn UVPC windows have an interesting back story – they were purchased off eBay as a pack lot.
"The windows were made for another house but there was a mistake, and the order was returned. We actually designed the house around the windows," says Stacey who already had a floor plan in place, and only had to make a couple of changes, so that the windows would fit. "They are really energy efficient and they block out road noise too," says Stacey.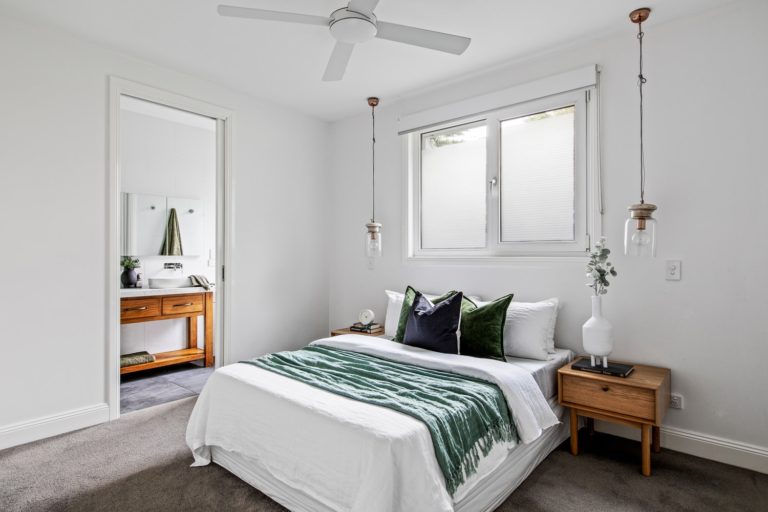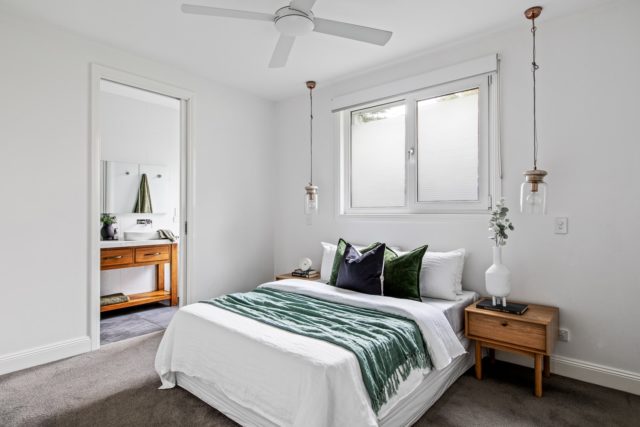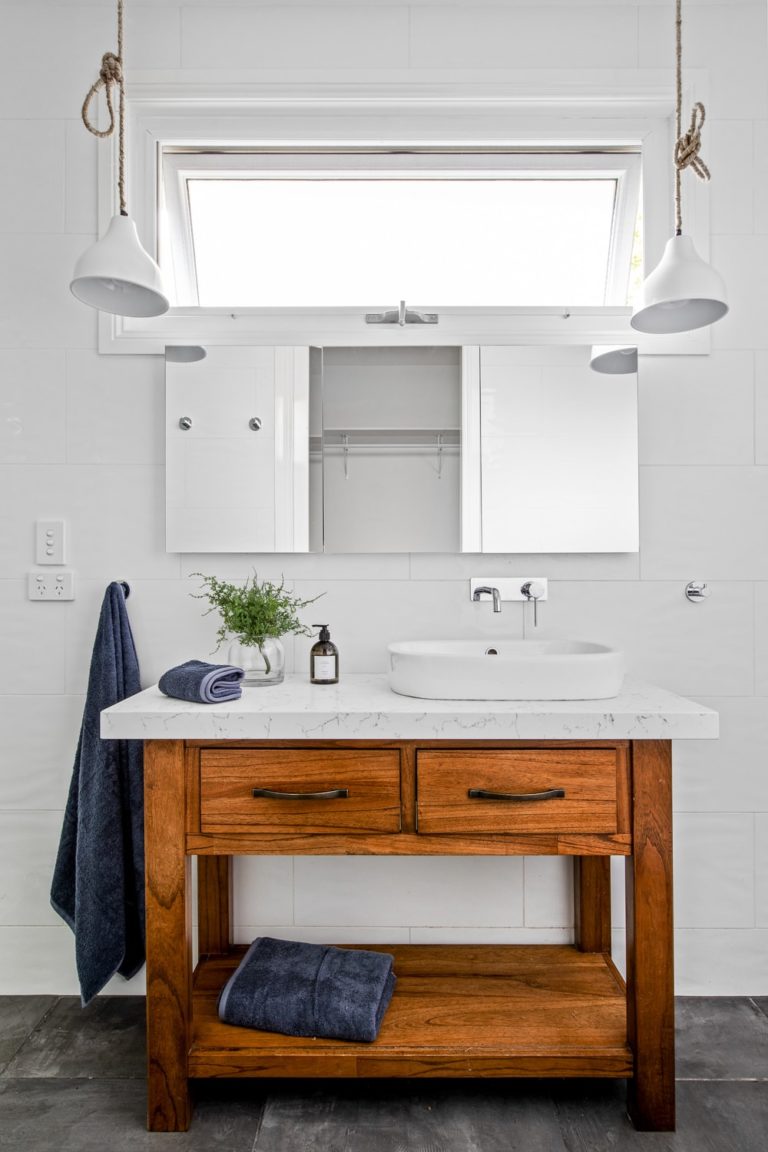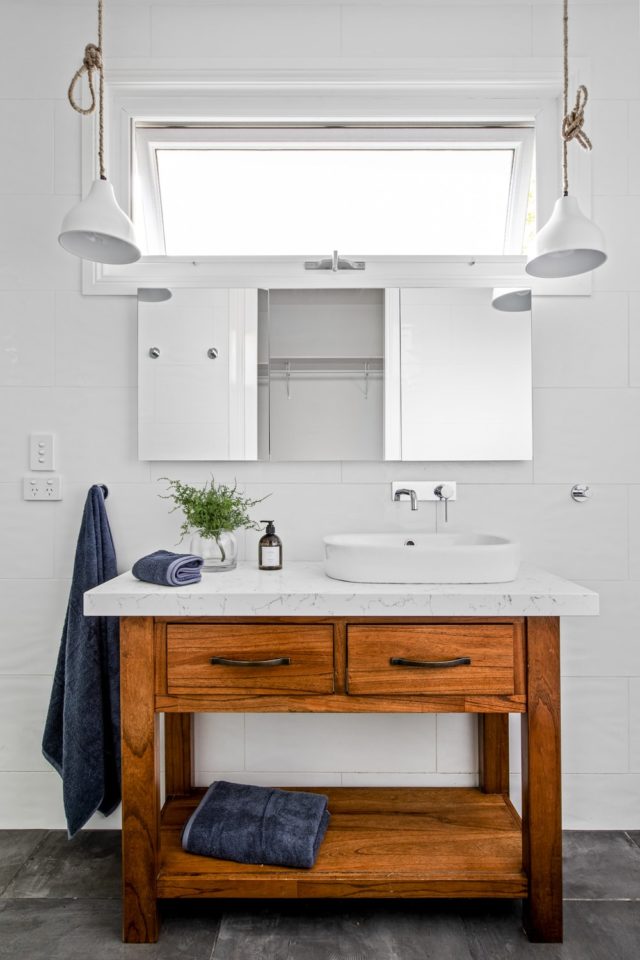 Stacey's favourite part of the home is the living area. "I love the vaulted cathedral ceiling in that room, and I love the garden too – it's filled with native plants." She and Dave designed and landscaped it over a two-year period.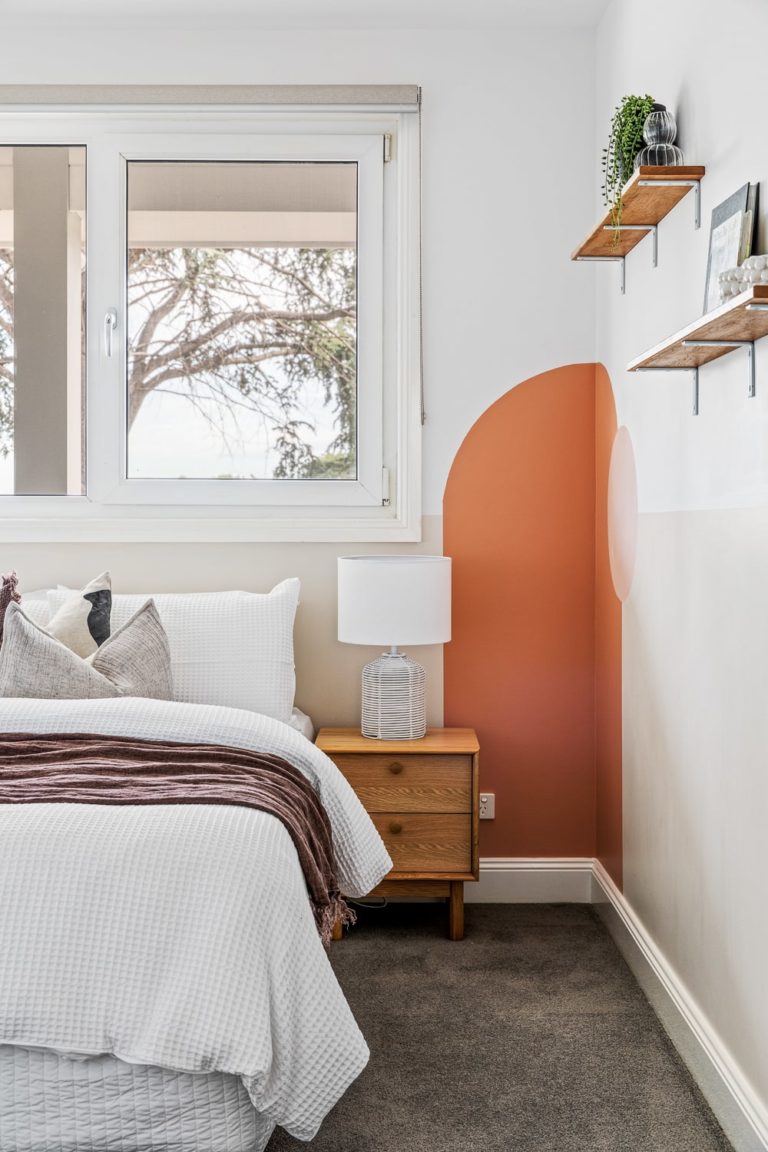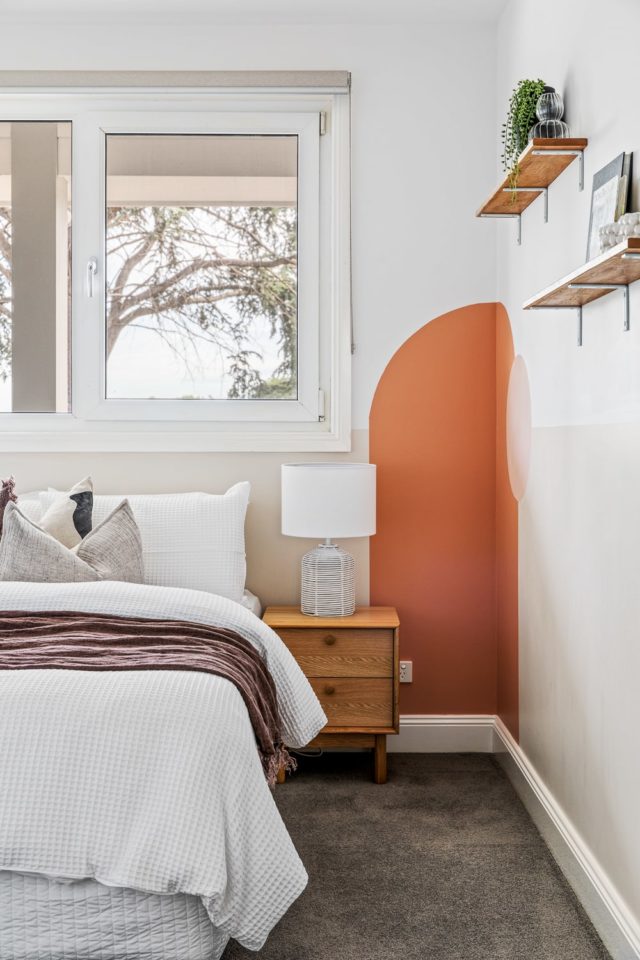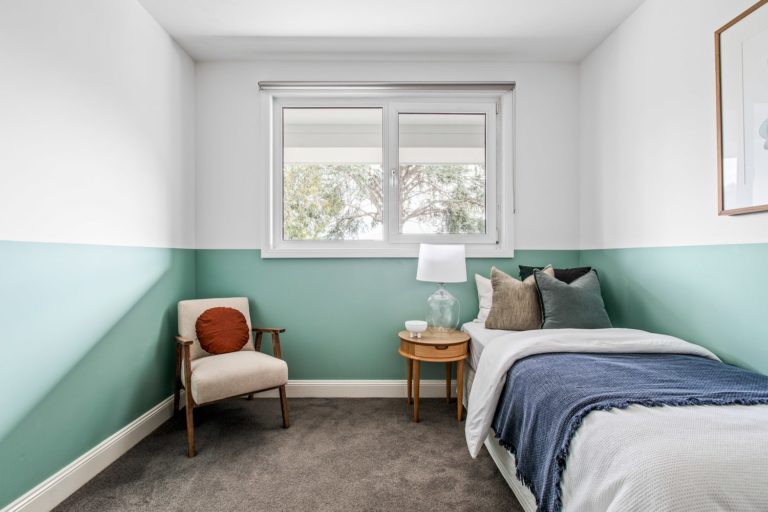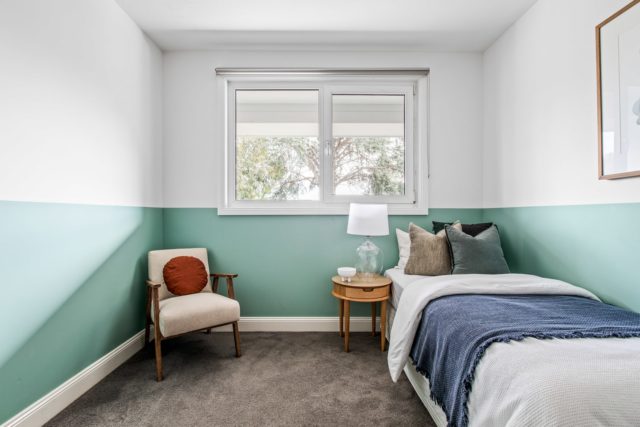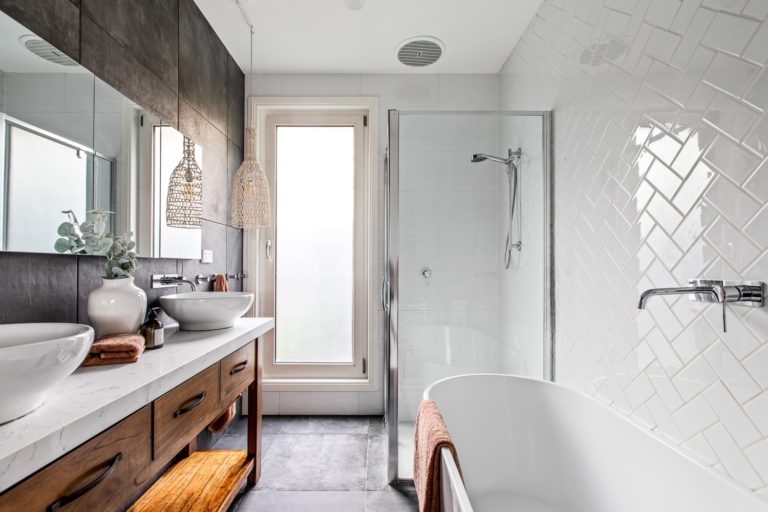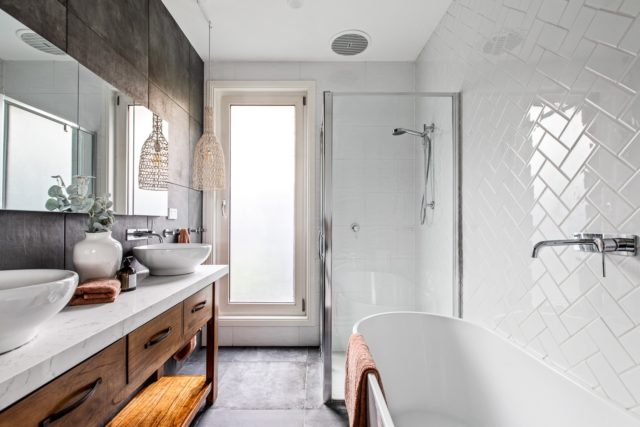 Interestingly, given the couple have four children under the age of 10, they have decided to sell the home in order to downsize. "It's a brilliant house for a large family but we home school our kids so it's a lot of work to keep clean," says Stacey who is looking forward to moving to to a smaller house on a larger plot of land. "We are currently looking for our next project!"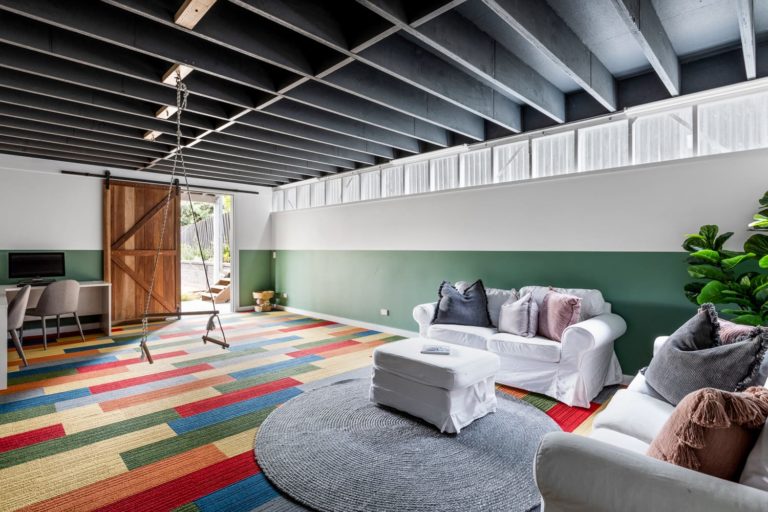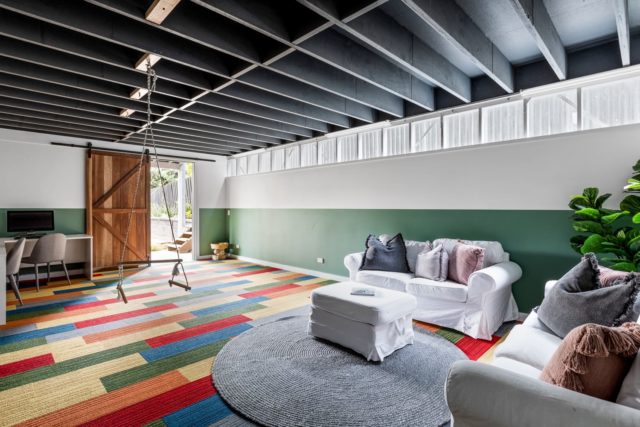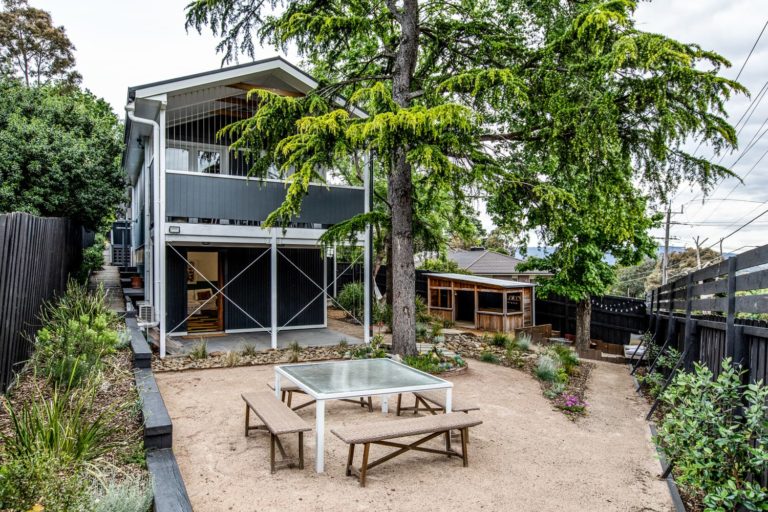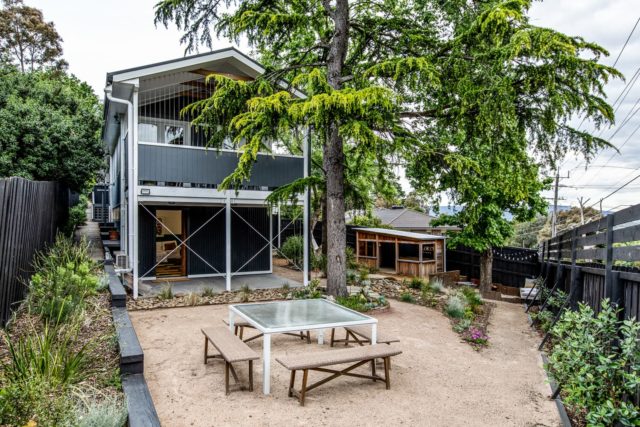 Photography: Spacecraft Media
Check out the home's real estate listing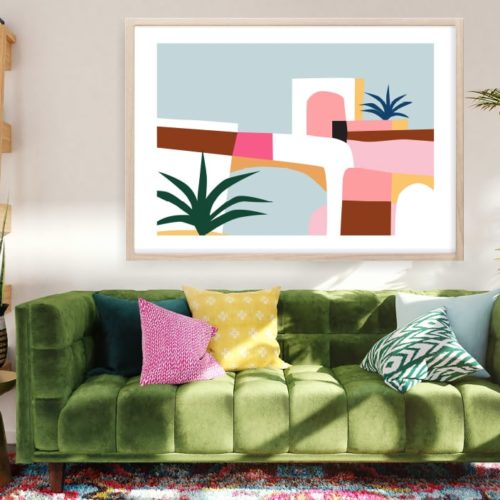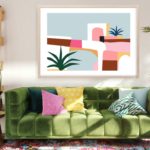 Original affordable art prints: Bespoke designs created in Melbourne
There's no denying the art print scene has exploded over the last five years and while it's largely been a great thing for interior lovers, it has sometimes felt like…