When it comes to architectural trends these days, have you ever found yourself a little confused as to what exactly represents 'modern' design? While Hamptons, Country and French Colonial styles have clear definitions, the term 'modern' often seems to be a catch-all phrase for everything else that defies clear categorisation – am I right? To help us break down just what constitutes modern design, we spoke to architect and James Hardie ambassador Joe Snell recently for his take on the whole perplexing issue.
"Generally speaking, the modern trend features clean lines, confident shapes and minimal ornamentation. It is rooted in the works of visionaries such as Mies Van Der Rohe, Frank Lloyd Wright and Alvar Aalto, and out of institutions like the Bauhaus," says Joe, who has identified five current contemporary home styles that fall into the 'modern' category. He warns though that it's important to know the difference between them to make your preferred version of 'modern' work.
Mid-Century Modernism
Mid-Century Modernism has its roots in America in the late 1940's and early 1950's and is epitomised by architect Phillip Johnson's influential Glass House. "This style is all about being connected to nature by using large expanses of glass and revealed structure, creating buildings that have simple silhouettes that are very aware of their surroundings," says Joe. Exposed steel beams and cladding boards are key to achieving this enduringly stylish look.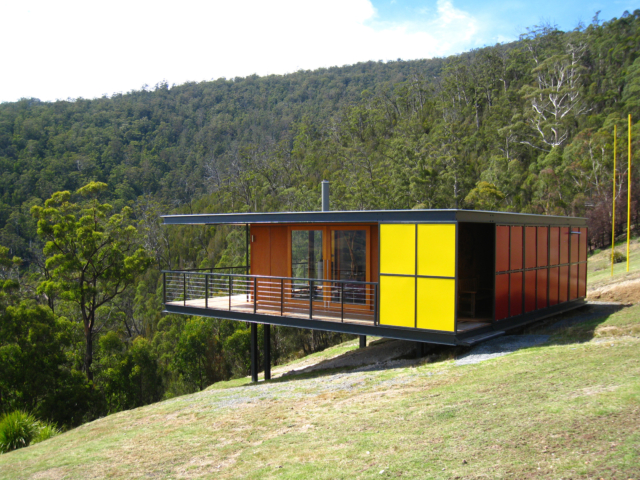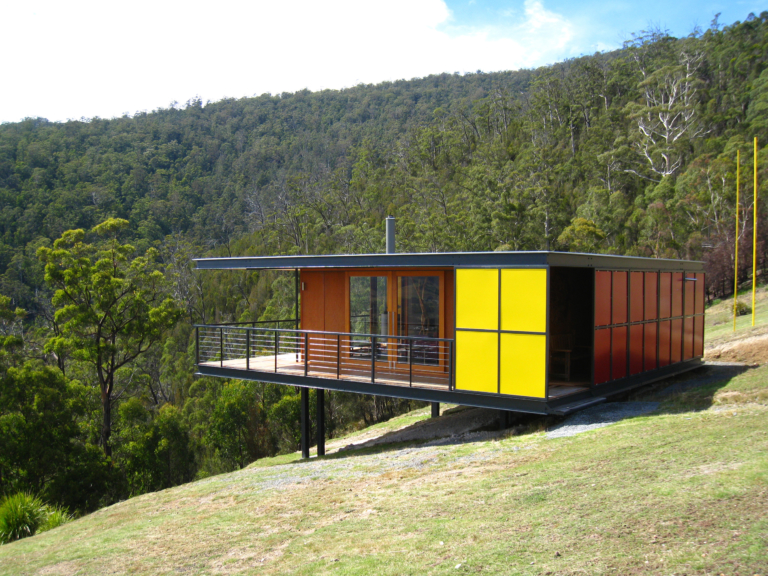 Minimalism
A very popular style of late, it could be argued that the pared-back Minimalist design philosophy is the opposite of the more outward looking Mid-Century Modernism. "While it ostensibly uses the same pared back design, the focus is more on looking within, and being at peace with oneself. The Minimalism school of thought aims to remove distractions and has become popular in Japan for its alignment with the Zen philosophy of mindfulness and tranquillity," says Joe.
To achieve this aesthetic, the aim is to minimise joins and lines by using concrete floors and large panel cladding alongside huge expanses of glass.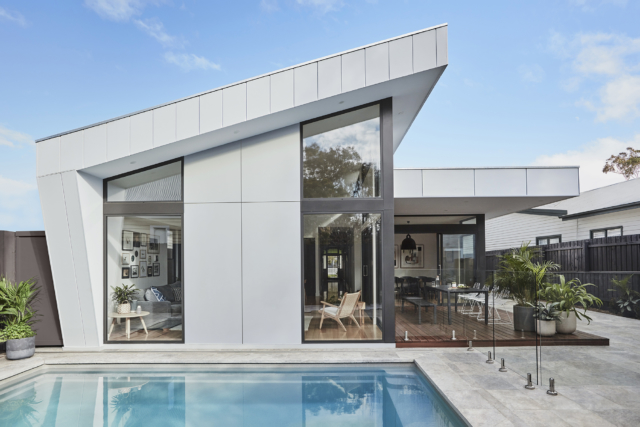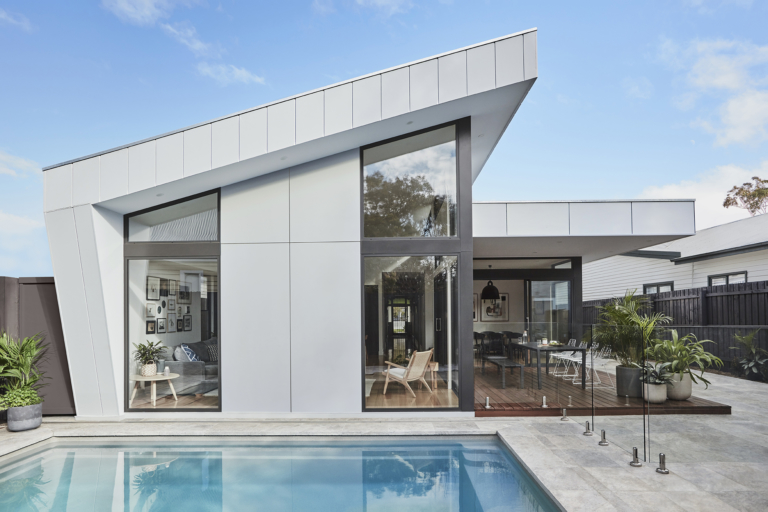 Mixed Materials
The Mixed Material trend emerged out of desire to avoid the bland Truman Show style streetscapes of old – it's a popular device used to add variety to the look of a home (while reducing the blandness of rows of identical homes) but it can be a difficult mix to get right.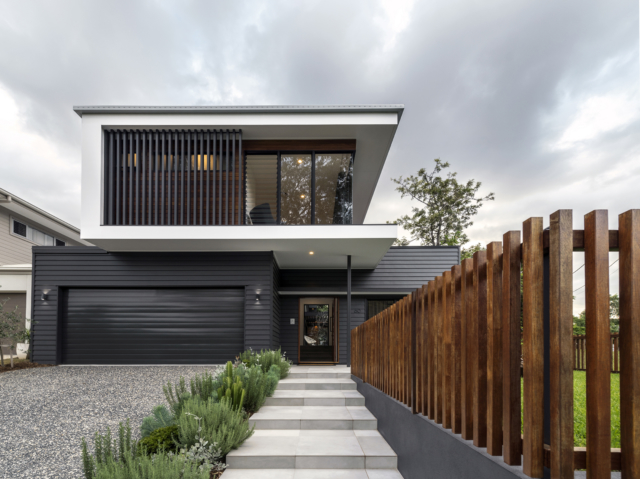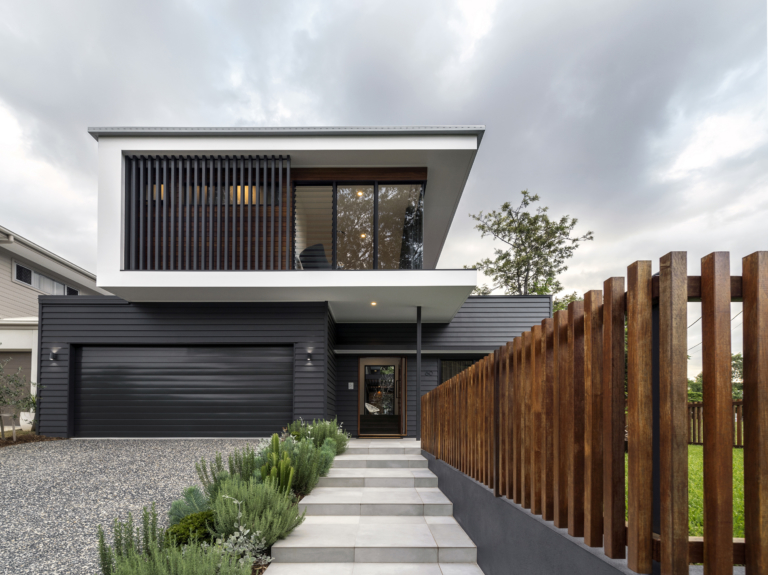 "There are lots of elements to balance, so over-complication can be an issue here," says Joe who recommends choosing one theme and running with it. Whether it's making your entrance the hero or defining your garage with a contrasting material, less can be more with this style.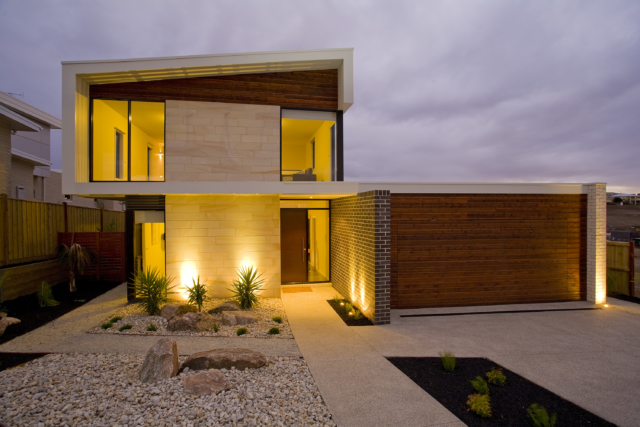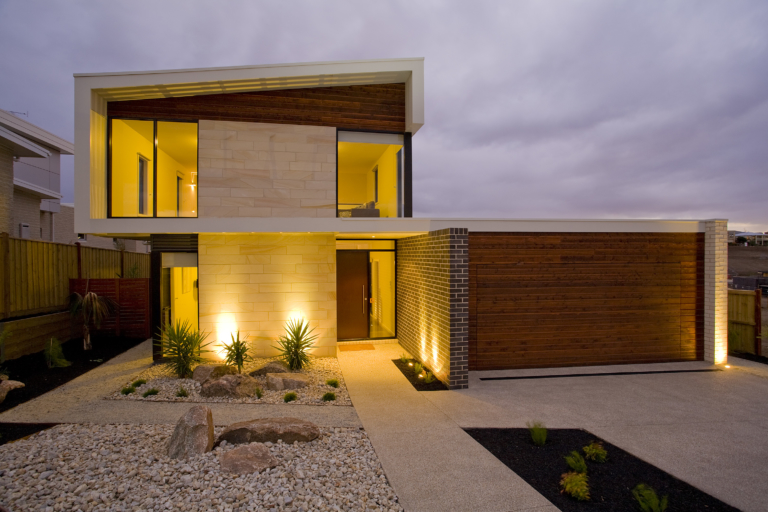 "I like to think of homes as a play between heavy and light components. Minimalism and Mid-Century often focus primarily on the repetition of a limited palette of materials across the whole home. Mixed Materials can go either way, I generally suggest working with heavier materials such as masonry and brick at the base and graduate to lighter profiles as you go up," says Joe.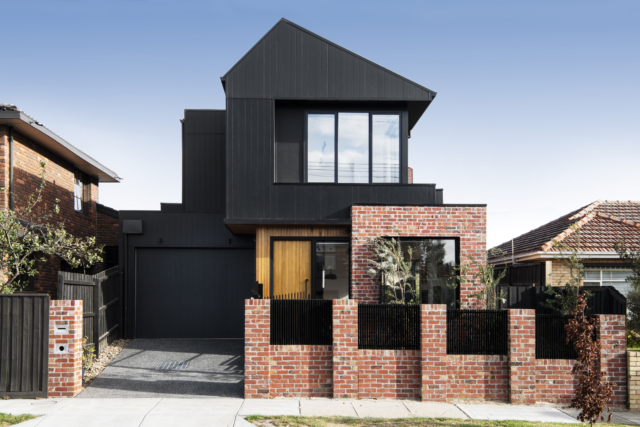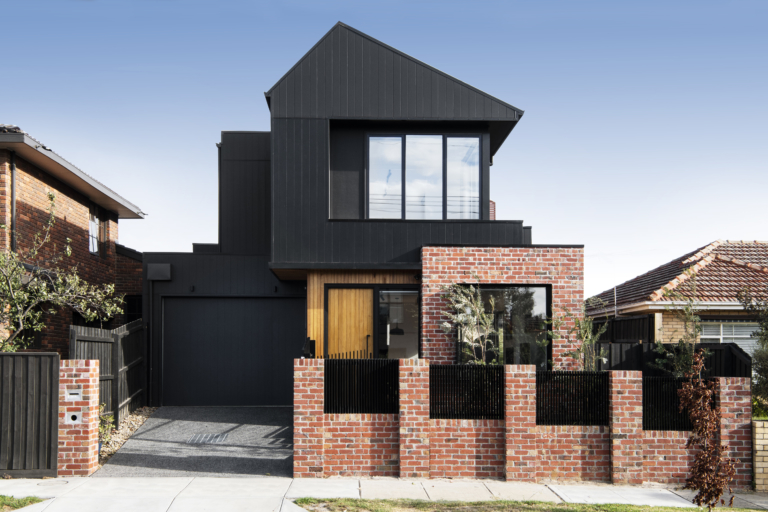 Modern Coastal
With most of us living on the coast, it's not surprising that the Modern Coastal look has become a popular one in Australia. "While the on-trend Hamptons style incorporates beautiful detailing with eave returns, balustrading and more, the modern version remains simple and clean. The large expanses of macro detailing and clean shapes remain, but there is also a lean toward embodying the coast which his done through the use of blues, greys and warm wooden tones," says Joe who recommends the James Hardie Linea Weatherboards to create this look.
"It creates similar shadow lines to timber boards but, like all premium fibre cement cladding, stands up to the Aussie elements as it is resistant to flaking, warping or swelling and damage from moisture which minimises maintenance," says Joe.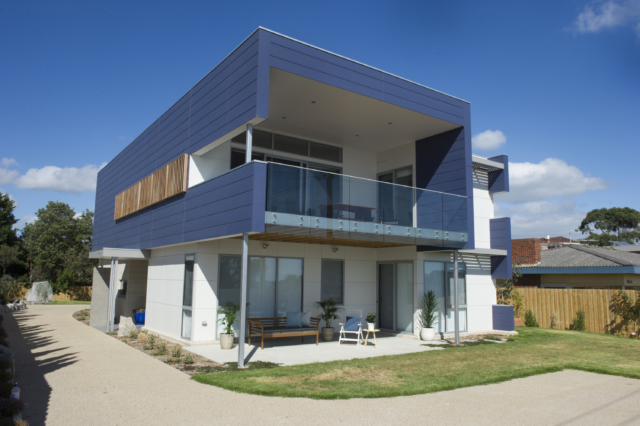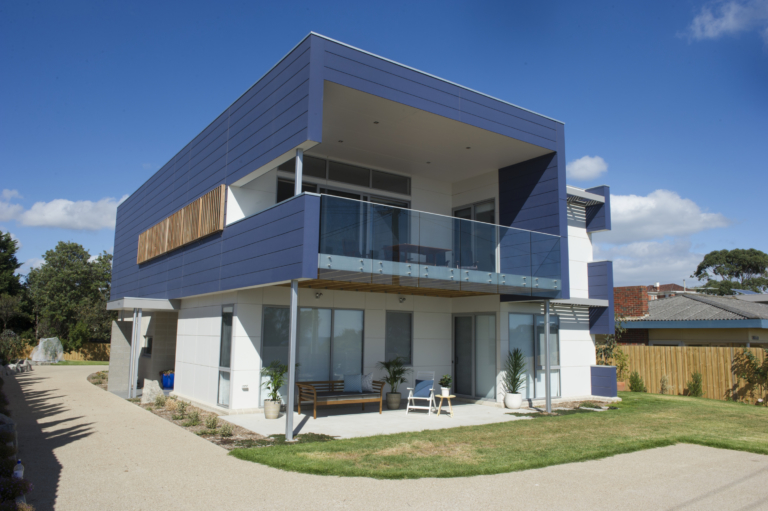 Scandi Barn
With its combination of weatherboards and clean lines, the Scandinavian Barn is a popular one in large part because it marries contemporary and traditional design so beautifully. Typified by steep, pitched rooves (a necessity to stop snow gathering throughout Scandinavian winters), countless homes have been designed in this style of late and often in a dark charcoal hue rather than the traditional Scandi-blonde wood tones.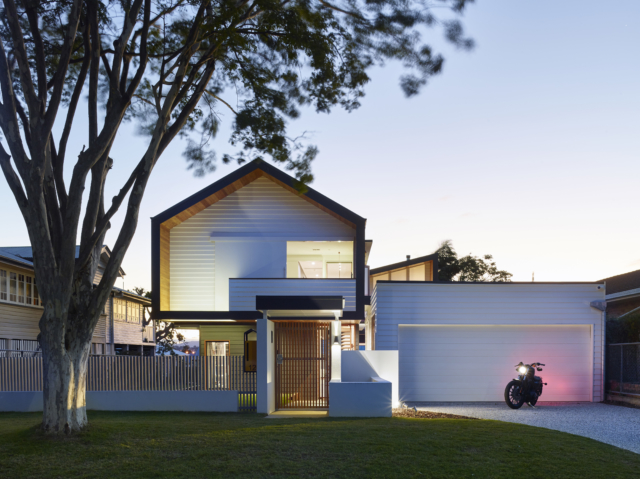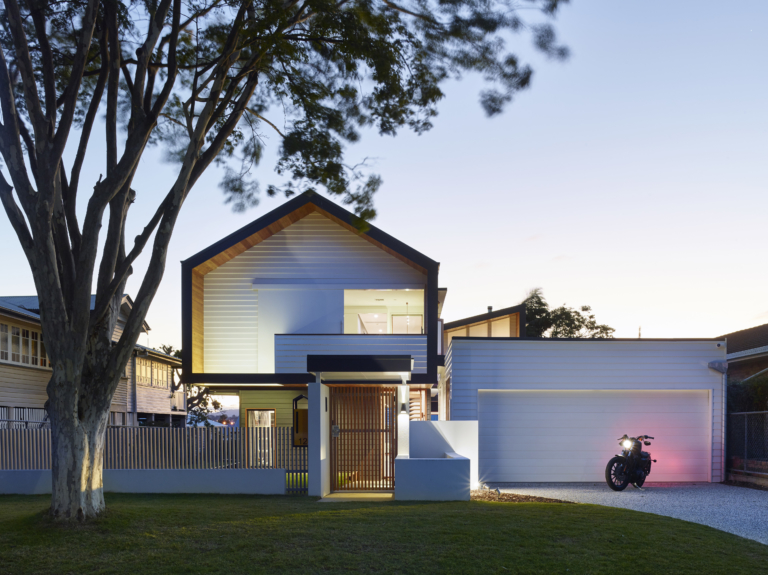 "While many may think of light and bright colour palates for Scandi Barns, they also have the potential for dark and brooding exteriors in greys and blacks with minimal window use. The basic tenants of the movement lend themselves to modern styles and include hooded windows and a strong diagrammatic house shape," says Joe.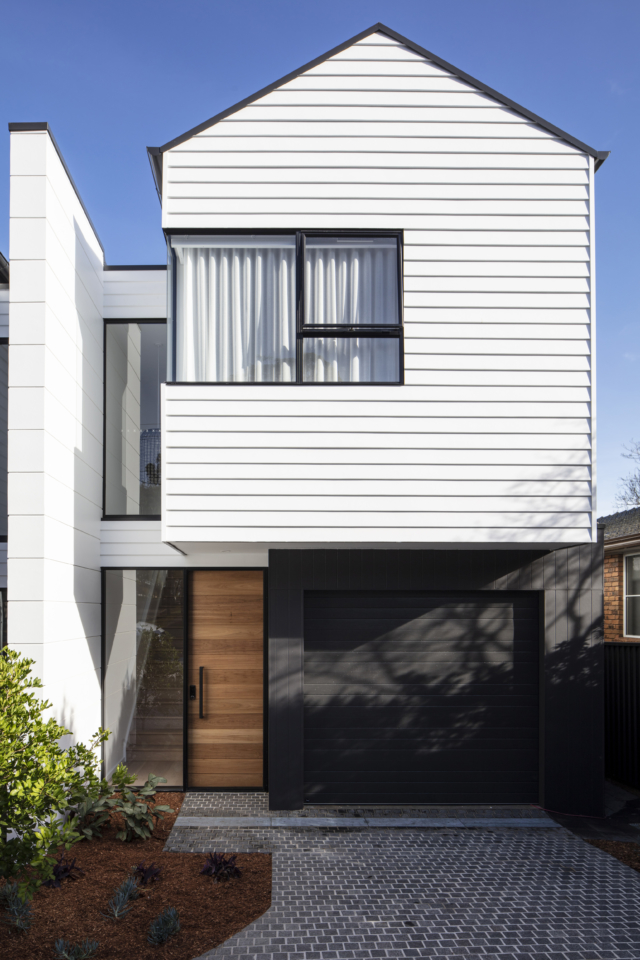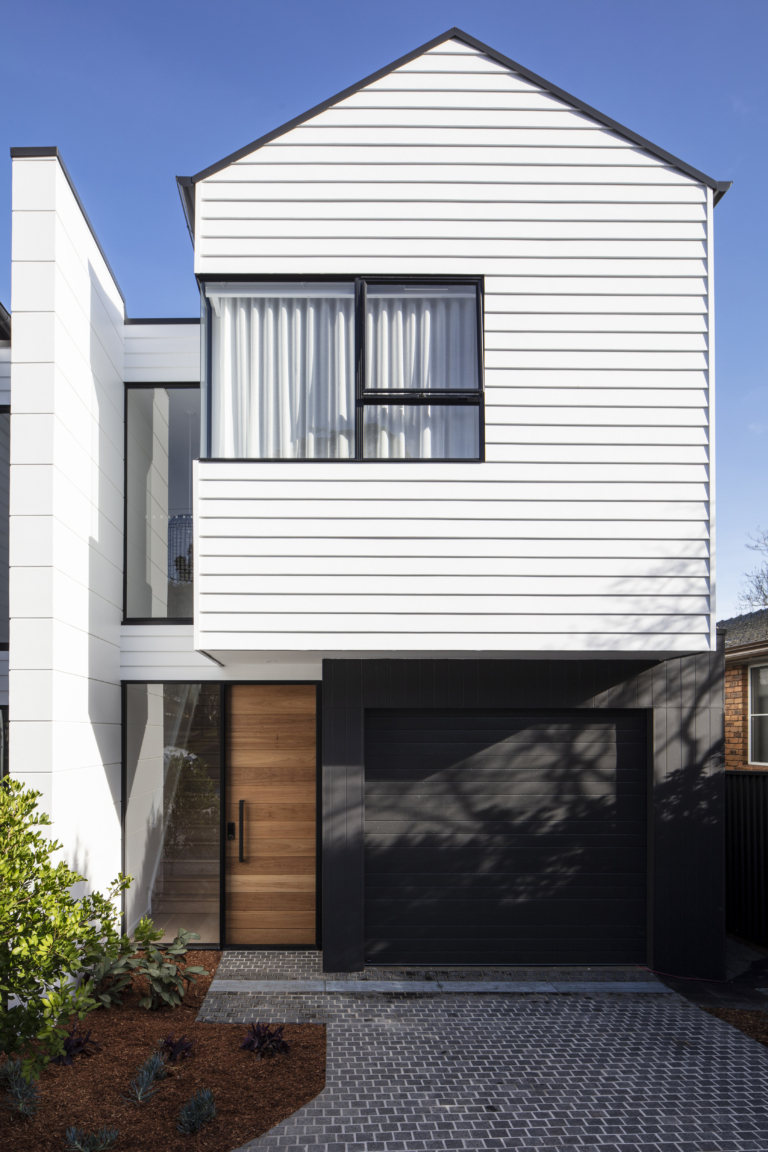 Photography: Via James Hardie projects
For more on James Hardie | A stylish mid-century inspired twin nursery