Last week, we brought you the kitchen design winner from the prestigious KBDi awards. This week, we have the bathroom design winner for you and it's Darren Genner and the Minosa Design team. Again! They've picked up the gong for the second year in a row. And here's why…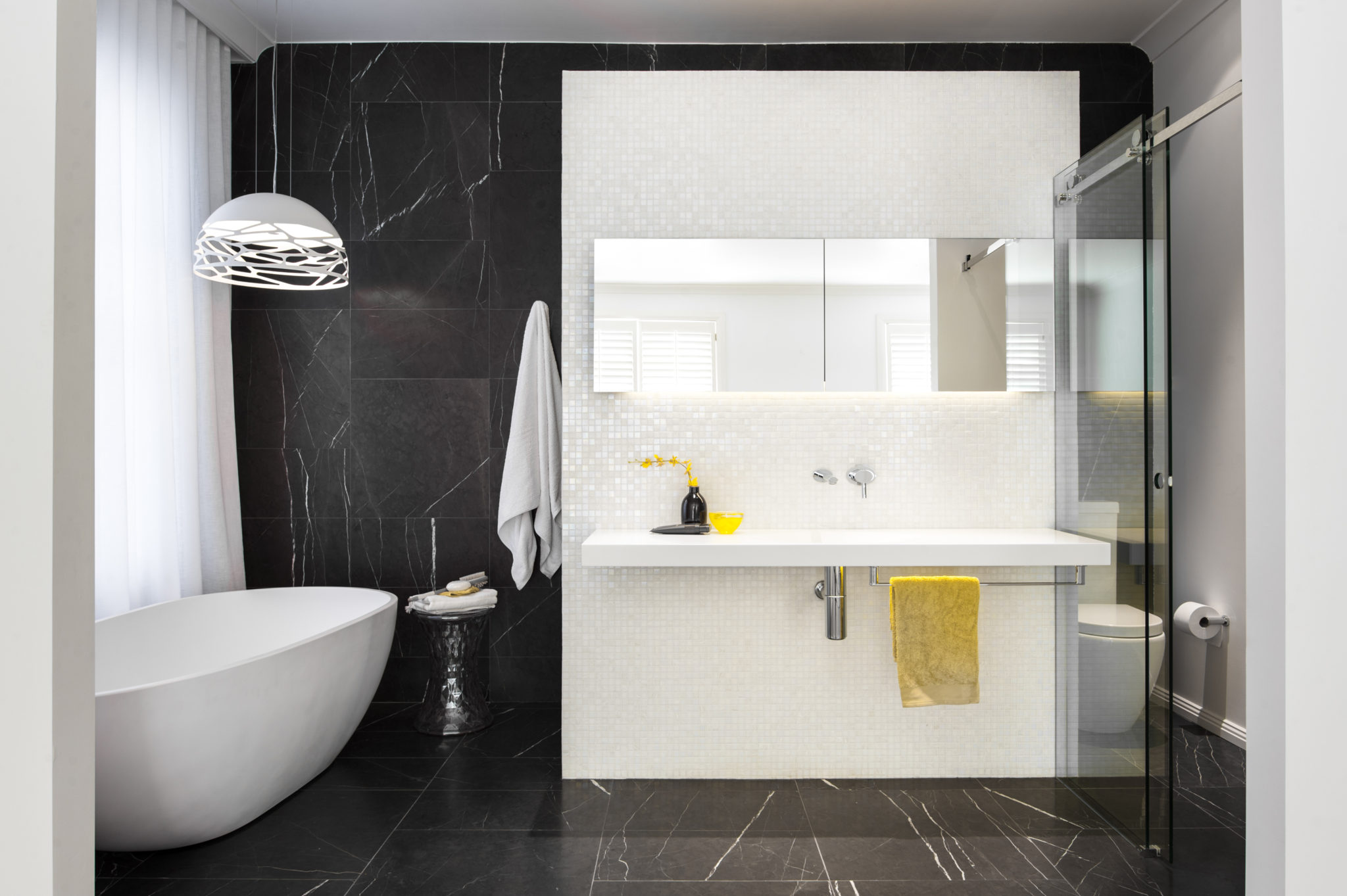 The winning bathroom was a Rose Bay terrace project. The room was narrow with a  large window which couldn't be moved and the client wanted to have the bathroom open to the bedroom.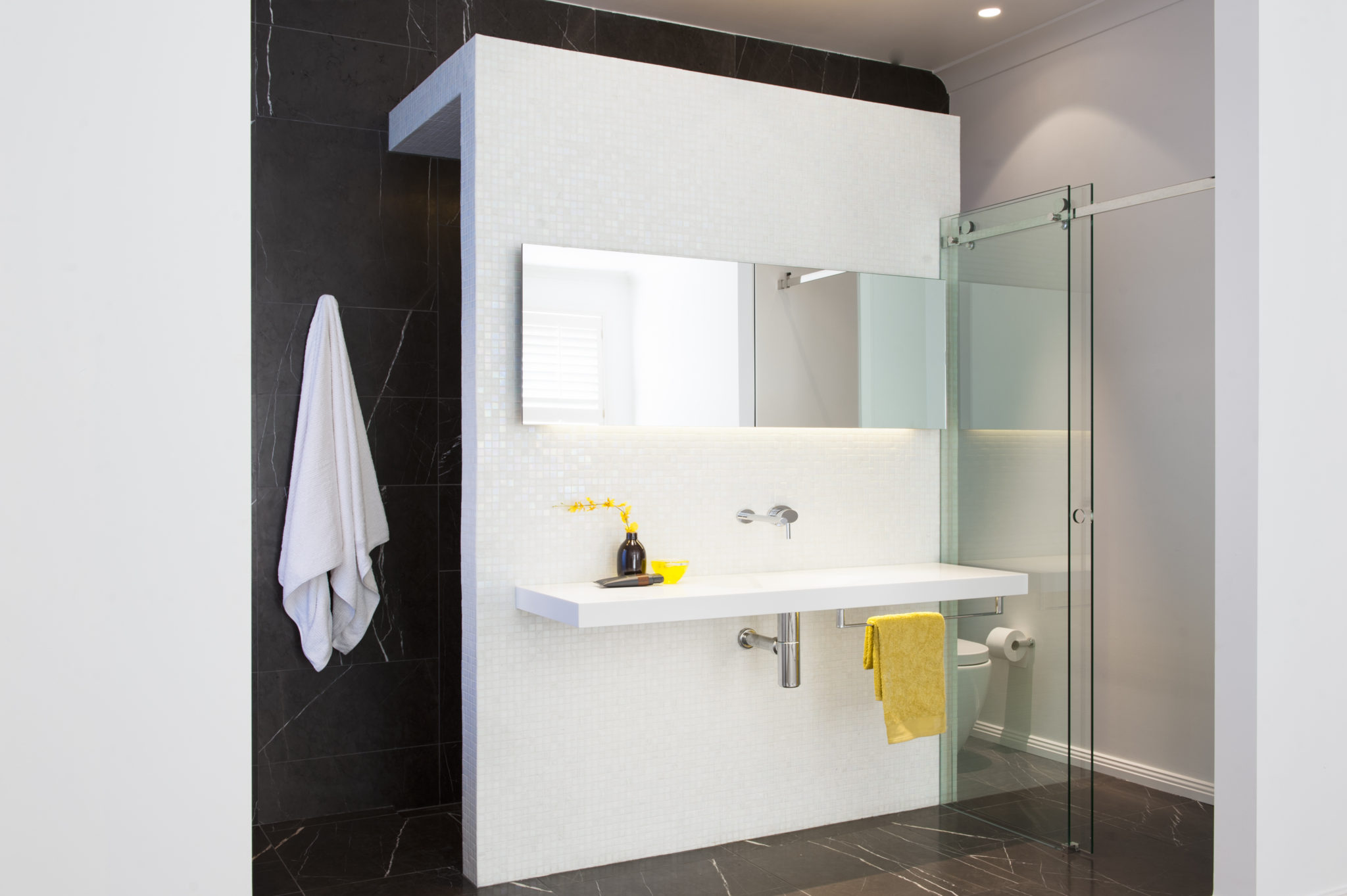 The brief was to create a dynamic and engaging space that was open to the adjoining bedroom. The space had to be original, easy to look at, open plan, with subtle bling, a vanity that didn't look like a vanity and concealed storage. Not much to ask then!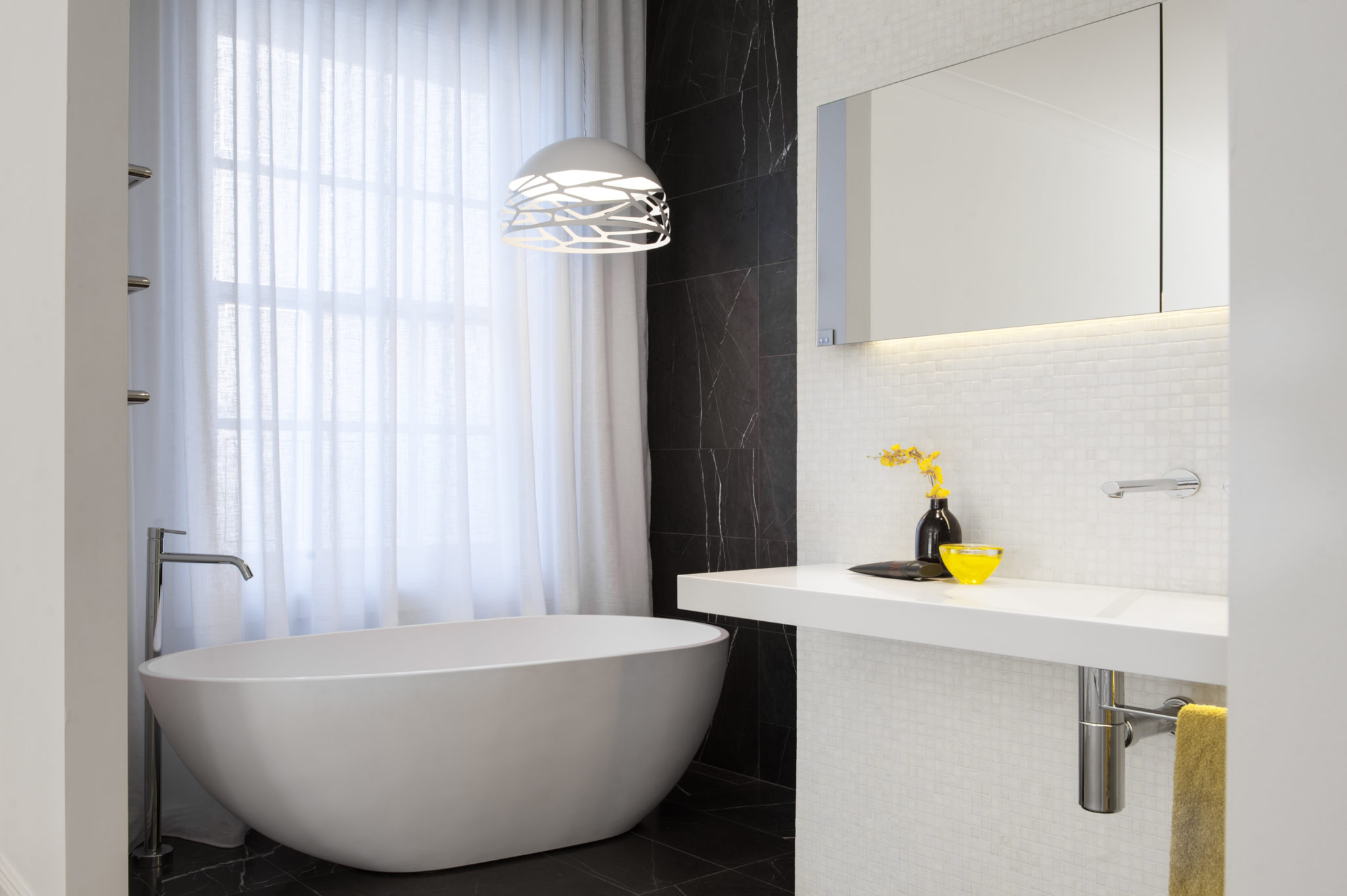 Creating a centre wall to divide the space gave another wall to work but also, cleverly, the chance to offer privacy to the toilet and the shower.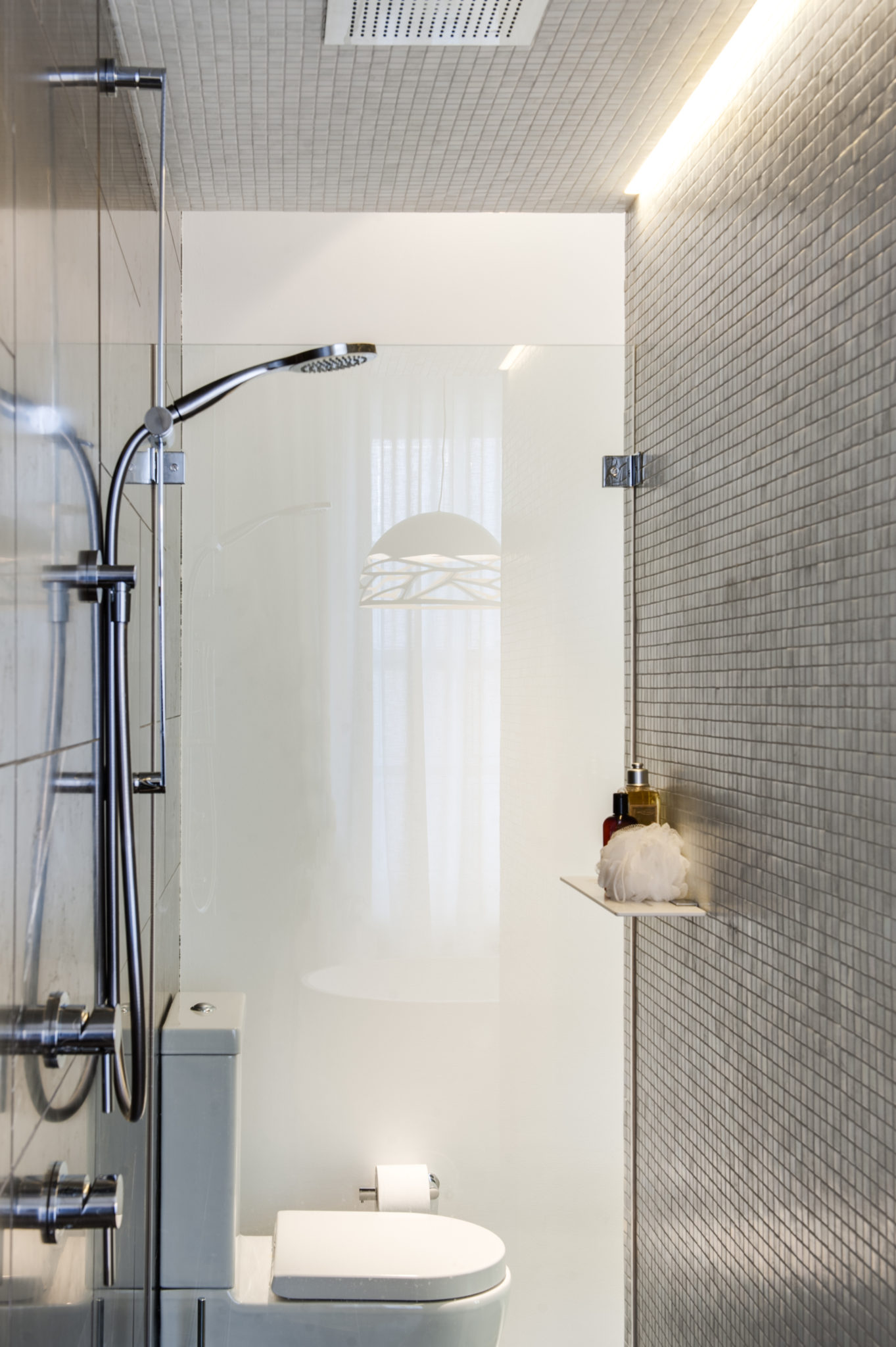 Next to the unmovable window was the ideal space for the bath placement, but the window had to be treated for those long Sunday sleep-ins, so a sheer curtain was used to soften things up and make it feel more connected to the bedroom.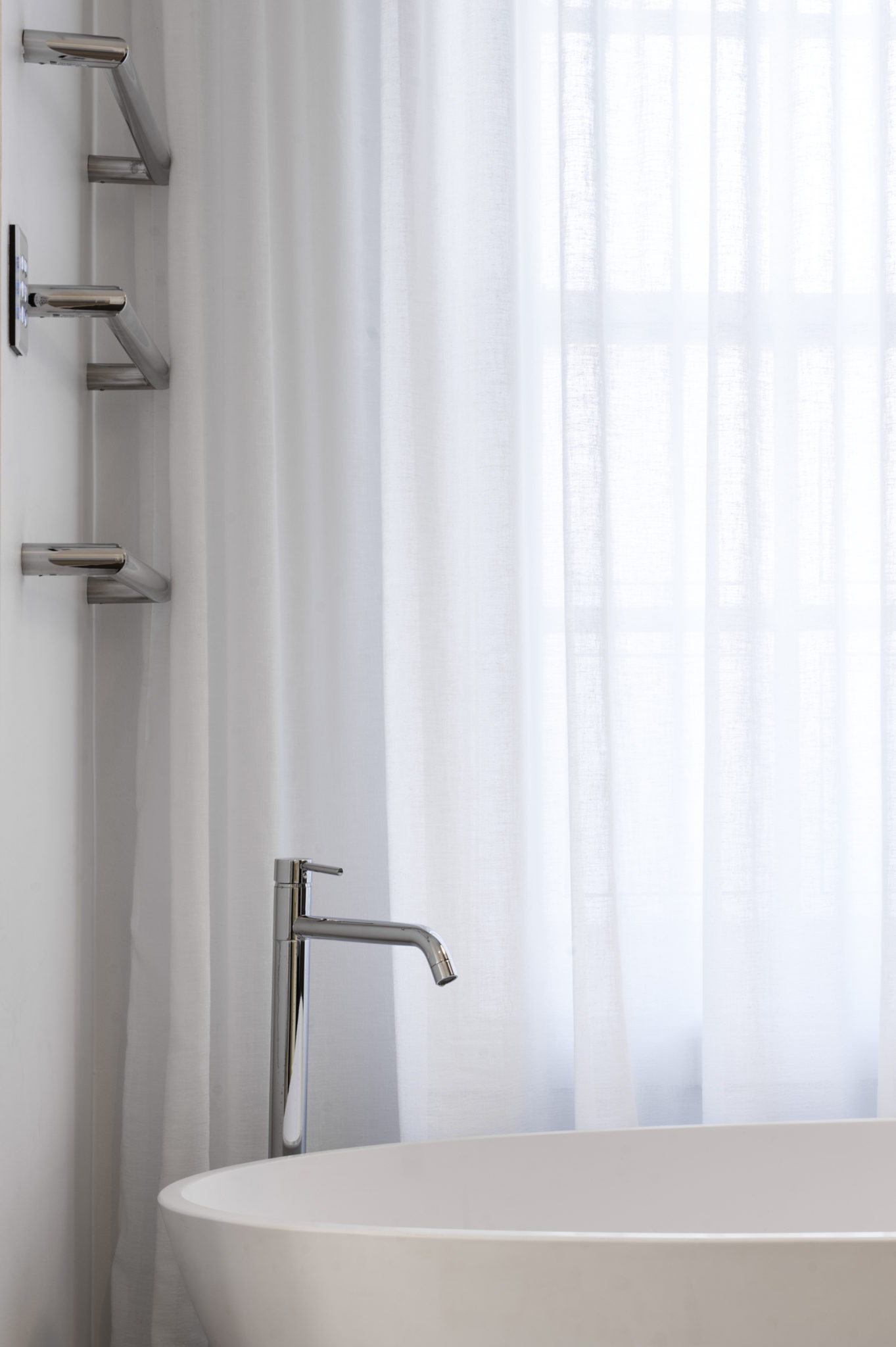 This toilet was left to the end of the room, concealed by a sliding glass screen to add privacy. The extractor fan is fitted with a steam sensor so the fan turns on once the steam hits the ceiling.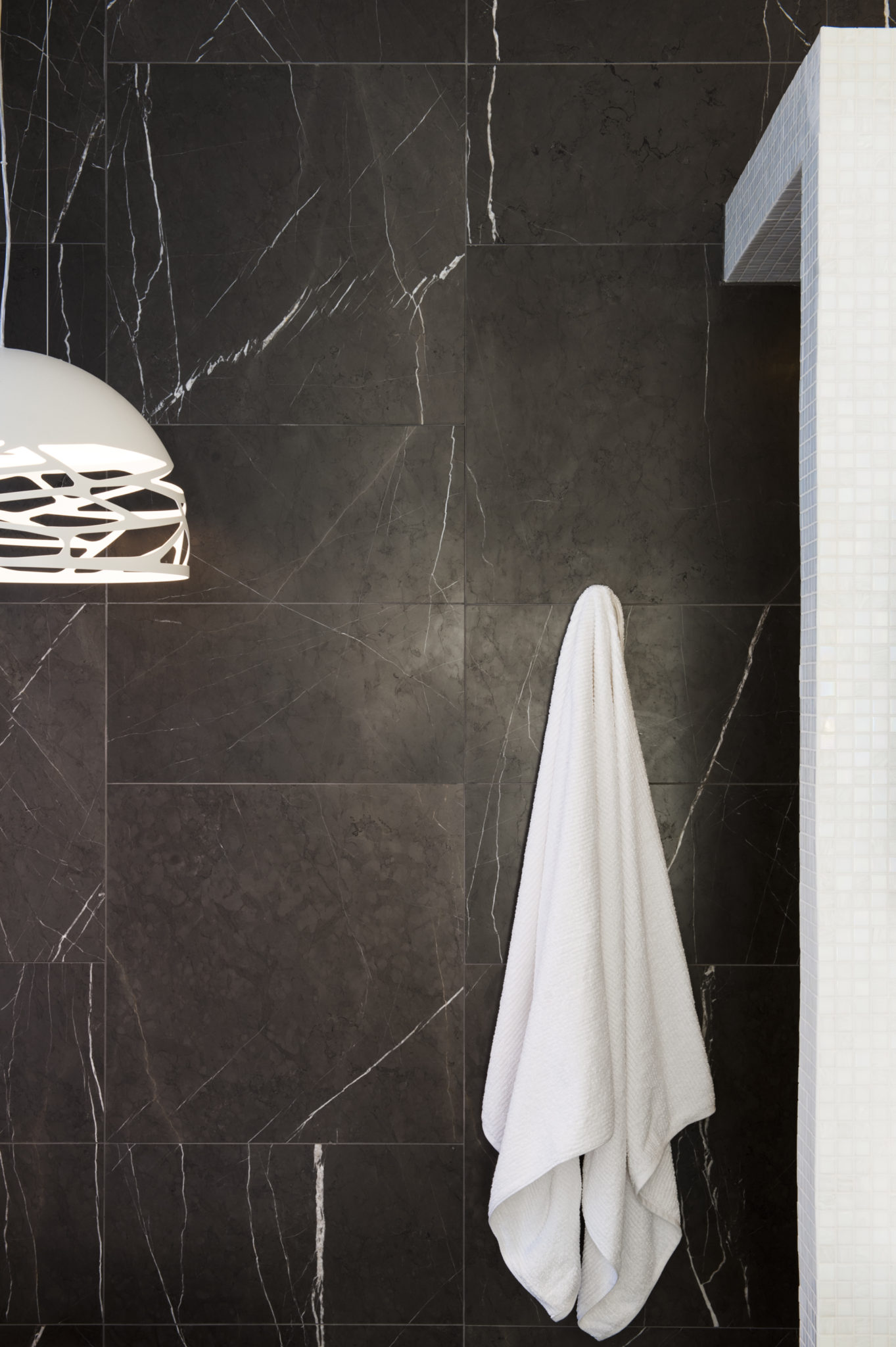 Pieta grey marble was chosen to give a natural element, with a custom tile pattern made up of 600×600 tiles, splitting and rotating every other one. Bisazza glass mosaics where chosen to add a touch of decoration and shine.
Do you like this bathroom as much as we do?