With a PhD in fine art, Sydney's Lisa Cooper (aka Doctor Cooper) has explored many artistic mediums including painting, sculpture, installation and performance, but it was a chance job at a flower shop (Grandiflora no less!) that saw her really hit her strides. "I'd had international artistic success, but I'd never been able to nail a medium like I did with flowers," says Lisa who took the job on a whim, not having even heard of her iconic employer.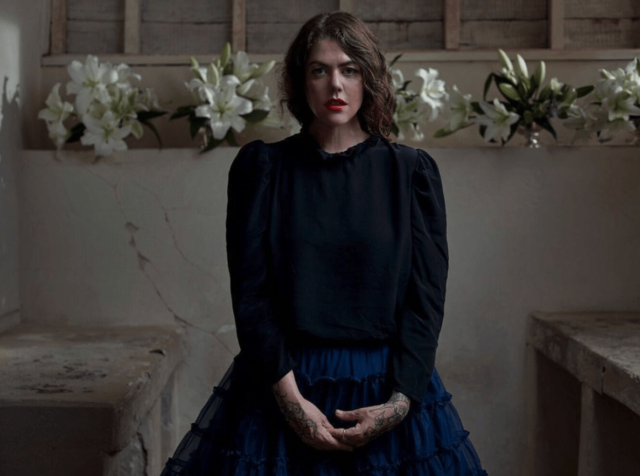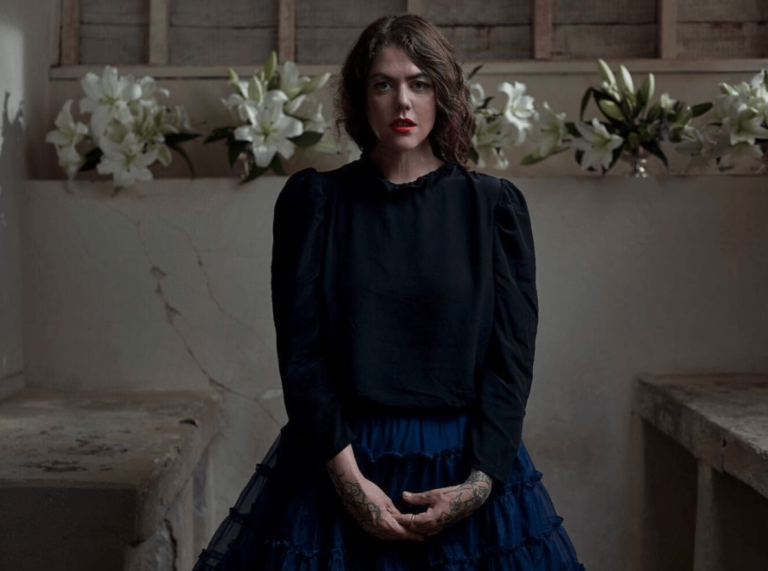 Upon completion of her PhD, Lisa left the job and headed back to her studio, but the floral requests kept coming. "People kept asking me to do flowers so that's when my own business really took off," says Lisa who had one request that really sent her career into the stratosphere. Tasked with making a crown for the Sydney Theatre Company's production of War of the Roses, Lisa soon became Cate Blanchett's personal florist; the actor was the co-director of the theatre at the time.
"I did the flowers for all of the Sydney Theatre Company's events, but I would create arrangements for Cate's house too. I remember arranging flowers in her kitchen and making small talk. I tried to act cool, but my mind was blown!" says Lisa.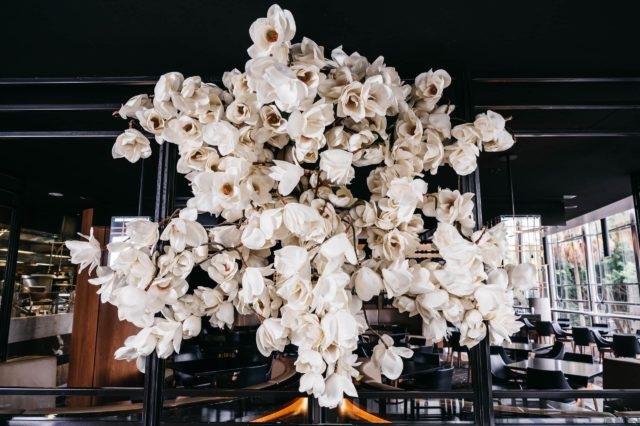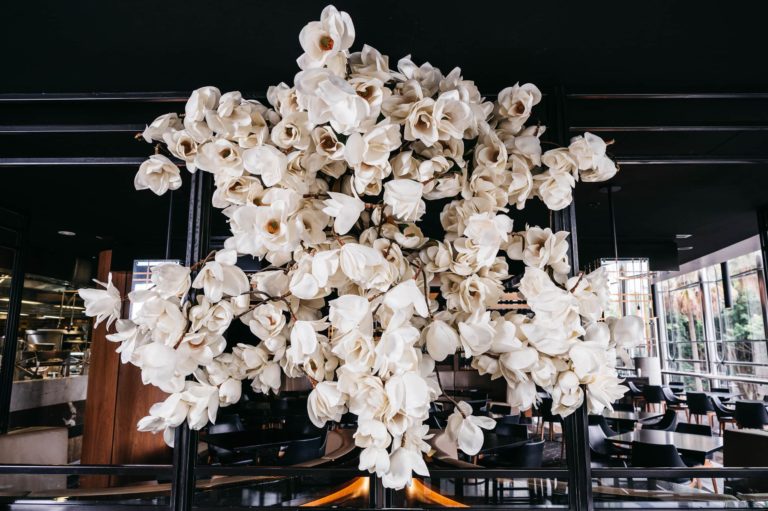 Aside from private clients, Lisa is in residence at the Sydney Hermès store where she creates floral installations every fortnight. "I work for lots of luxury brands and art related businesses, but I am a bit pigeonholed. I can send a bouquet too!" says Lisa.
A butcher's daughter and fine artist, Lisa was a perfect fit for The Star Sydney who are curating a carnival of pleasure throughout their restaurant venues this month. Lisa was commissioned to create an opulent Renaissance-style still life painting experience at its meat-focussed BLACK Bar & Grill.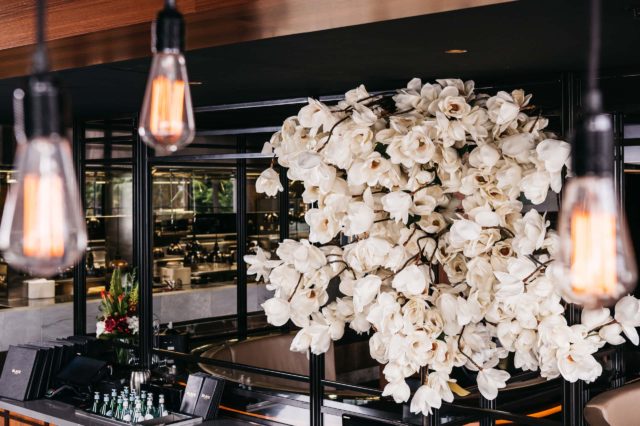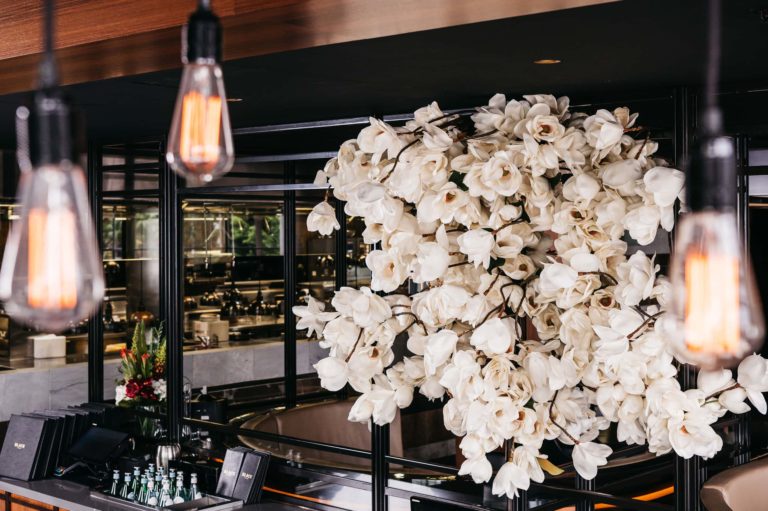 Lisa's floral installation is comprised of a rather arresting bunch of silk magnolias – it's worth noting that real ones wouldn't have lasted longer than a day. "You never see a big bunch of magnolias. For the scope of your vision to be filled with these big, soft, silken flowers is, for me, the true meaning of indulgence."