Committed to promoting both Australian and international design, DEN Furniture and Design Fair will be a three-day event offering only the best in contemporary furniture, lighting, soft furnishings and homewares. Held in Melbourne from 14 – 16 May 2015, forming part of the 2015 Design Matters: Melbourne International Design Week, the event is the brainchild of Thibaud Cau-Cecile, the founder of Life Instyle and The Wearer's Right.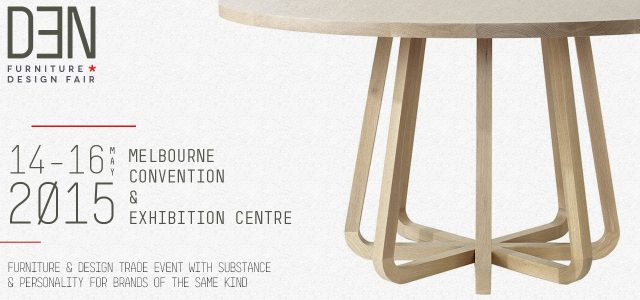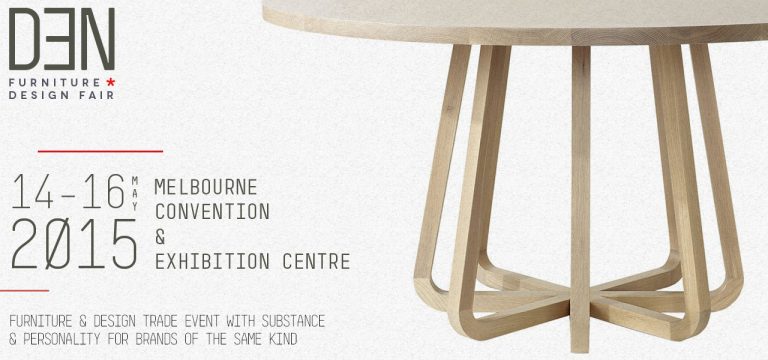 The vision for the show is to place Australian design firmly on the international agenda. It also aims to hold events in Australia and beyond, with DEN planning to take place in major overseas design pavilions such as 100% Design, Milan Furniture Fair and Maison&Objet (Paris and Singapore).
"For the first time, you will be able to see the best in Australian and international design under one roof," said Thibaud. "We want to show well-known original designers, plus unearth new and innovative designers from all over Australia and beyond."
Designers must apply to be selected to exhibit at DEN and organisers are taking expressions of interest at [email protected]
"We are asking those in the industry to nominate businesses who are designing and manufacturing amazing objects but are lesser known," said Thibaud. "The combination of having the best in the industry with some extraordinary surprises will make DEN a standout global design show."
If you know a design business you would like to nominate, send an email to [email protected]
The first two days will be trade only and the third day will also open to a limited number of non-professional design enthusiasts. For more information.