Luxury farm stay. A contradiction in terms? Actually, no!
We recently spent the most beautiful family weekend in Bilpin, NSW at Eden Farm Escape. And we will definitely be back! Having just had our second child, airports with a baby and a toddler in tow aren't high on our agenda so we are making it our mission to have more domestic minibreaks this year. It just isn't worth the airport hassle for a long weekend. If we can drive somewhere in under two hours, even better. And Bilpin isn't much over one hour from our side of Sydney, which is a major bonus.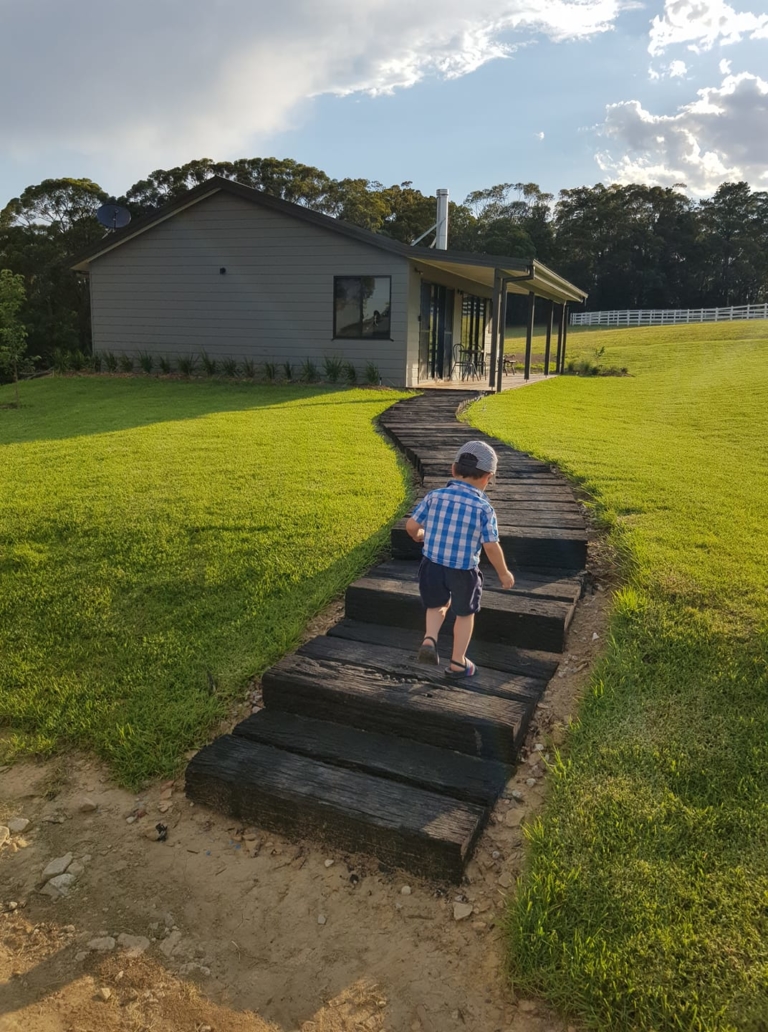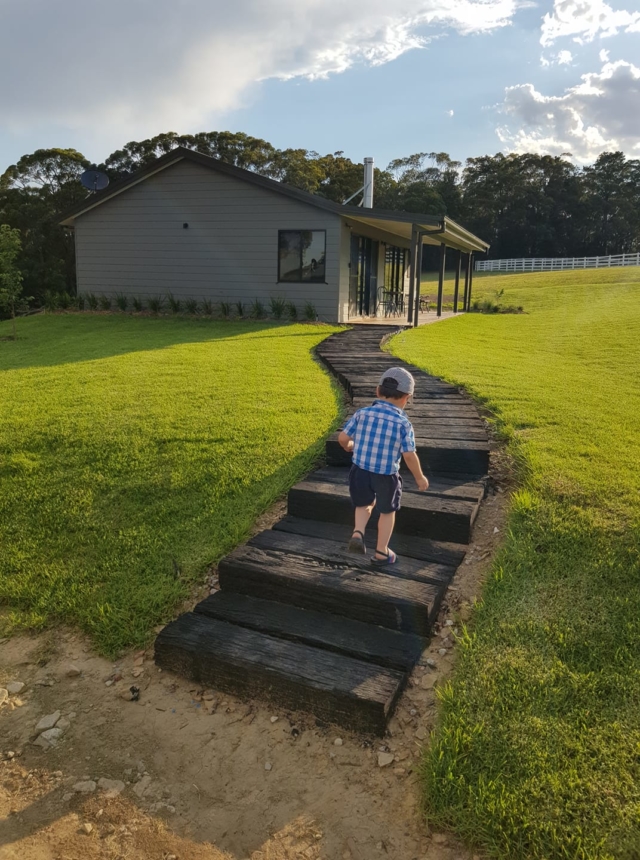 I've always wanted to do a farm stay and knew Sebastian would love it too. But while I grew up going on camping holidays in the UK, my Aussie husband isn't quite so keen on getting back to nature. So any farm stay our family went on would have to be more refined than rustic, put it that way. And I won't pretend I don't like bit of comfort myself! Eden's brand new cabins are perfection!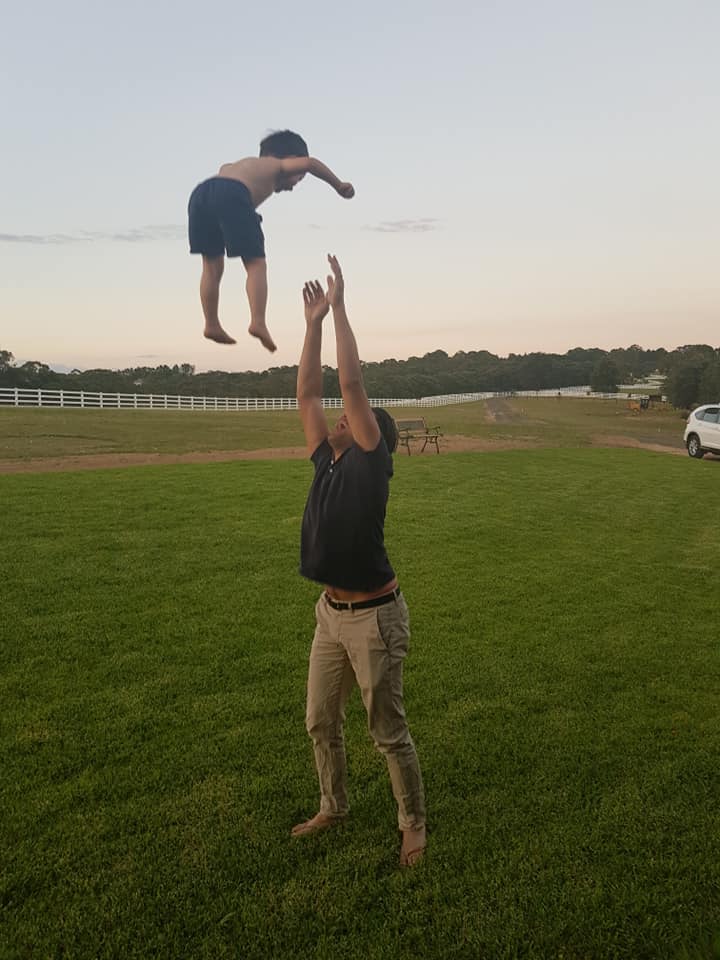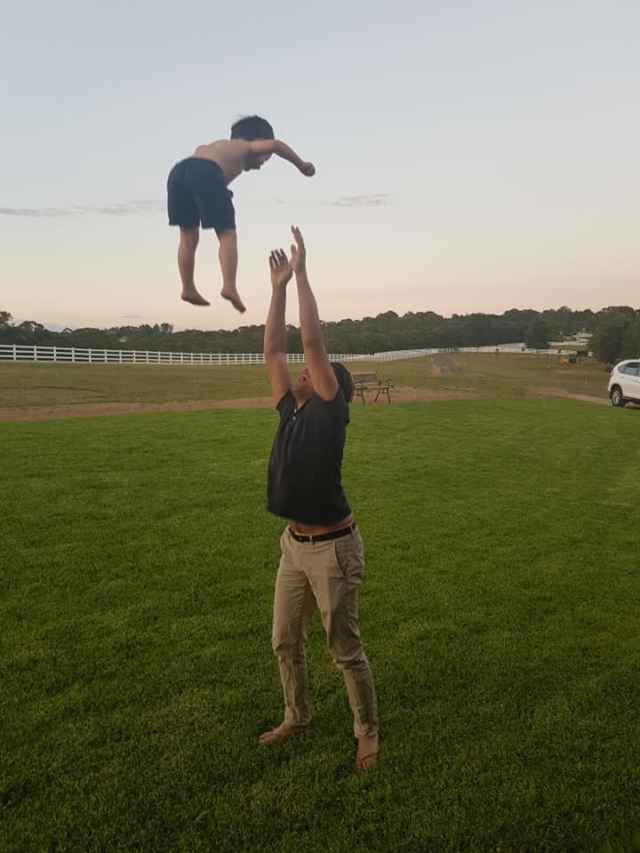 Eden Farm Escape by Eden Equine has five self-contained bespoke cabins set on 90 acres of idyllic white-fenced green paddocks full of horses. Backing onto the Blue Mountains National Park with walking and riding trails, they are dog, horse and child friendly (which is rare, especially when the accommodation is on the luxe side). The location really is dreamy. You arrive through impressively tall automatic gates and keep driving (and driving some more) into the gorgeous property, past field upon field, until you reach the cabins, which are far enough apart to ensure everyone's privacy. They've also been beautifully designed to just blend into the landscape.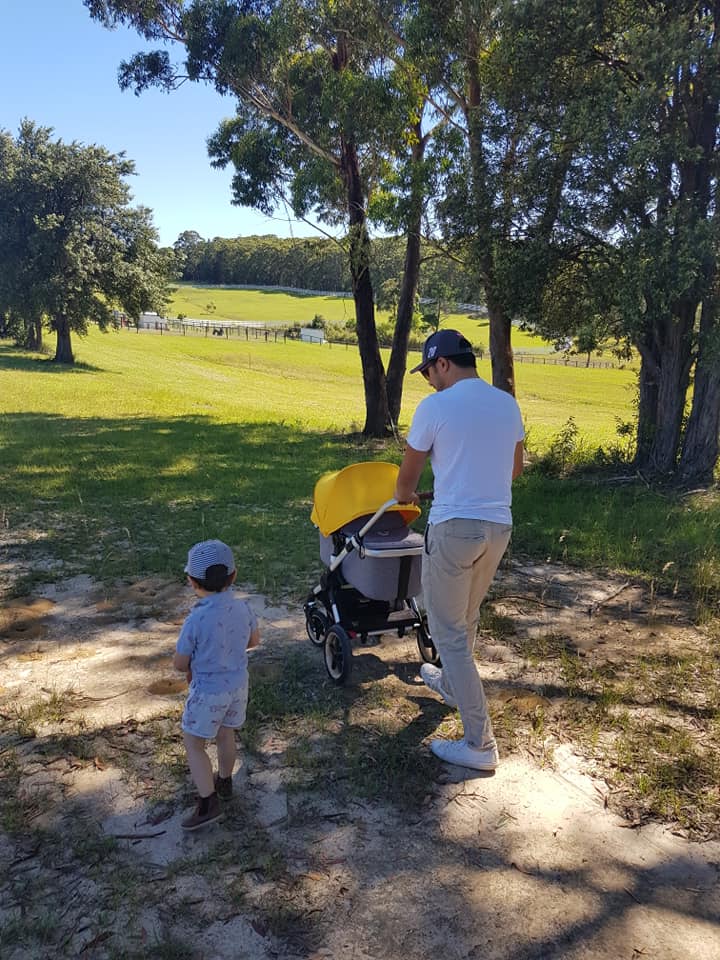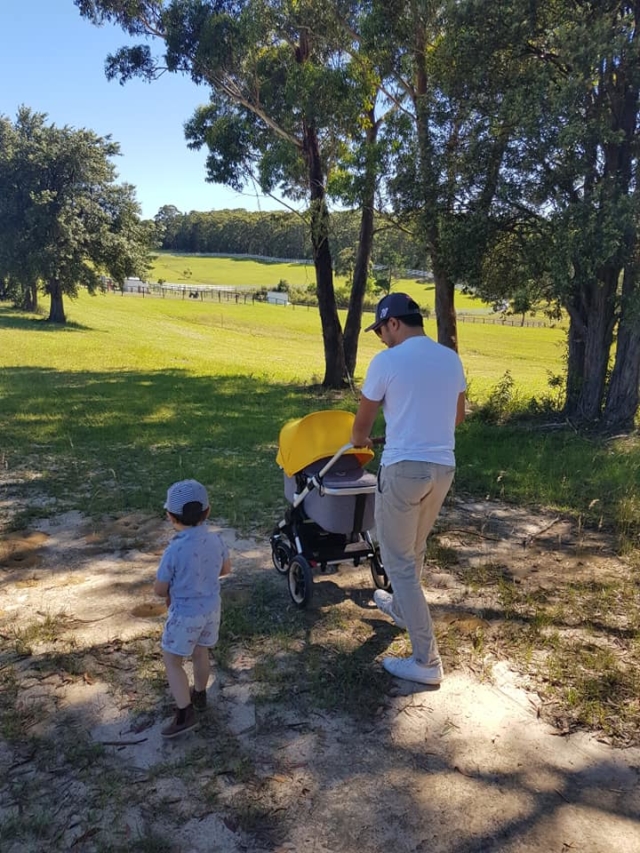 ​You basically have a mini farm on your doorstep, so every morning we would walk three minutes from our cabin to see the friendly llamas, goats, donkeys and the gorgeous RSPCA rescue pig. If you want to get a bit closer and feed them, the farm manager is more than happy to take you into their enclosures. Seb absolutely loved this. If you want to go horse riding, that can easily be arranged (at an extra charge), and there's gorgeous little Tinkerbell the pony for the kids. Seb was a little shy to have a ride but loved learning how to groom her! I really believe it's great for kids to learn to be around animals safely and how to treat them gently from an early age. There's also a crystal clear dam on site where you can swim. So if you really want to switch off and relax, you don't have to leave the property at all!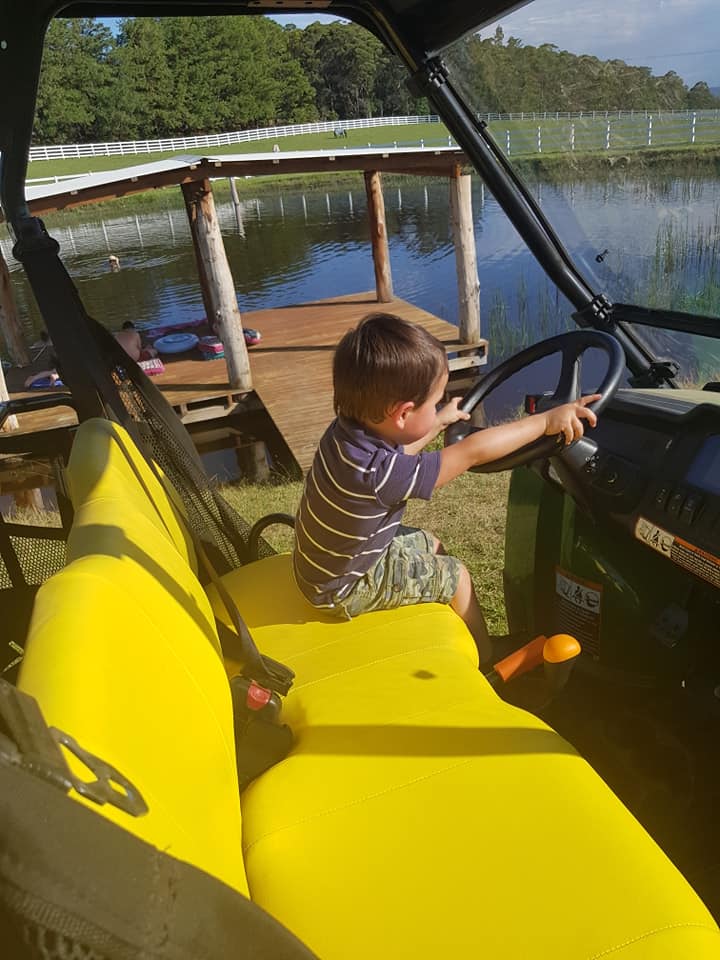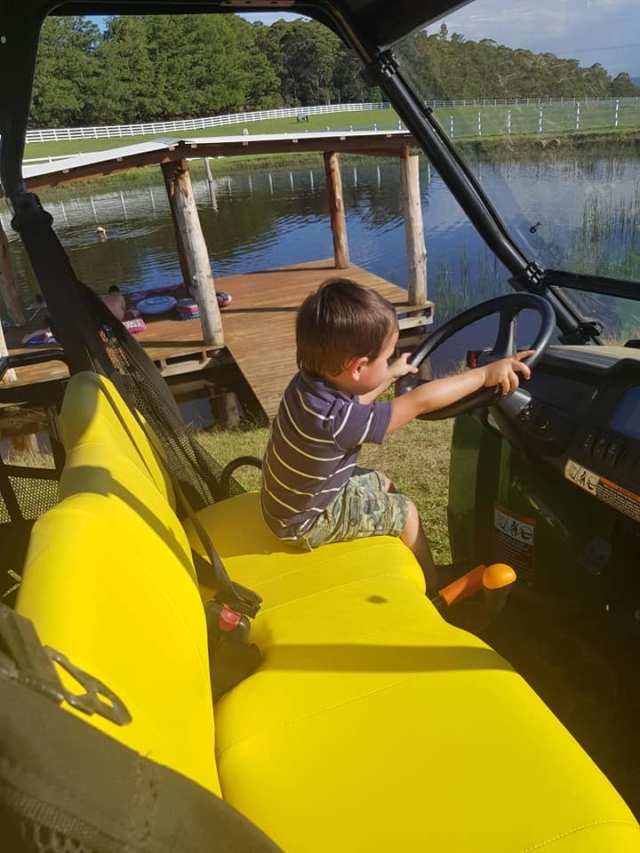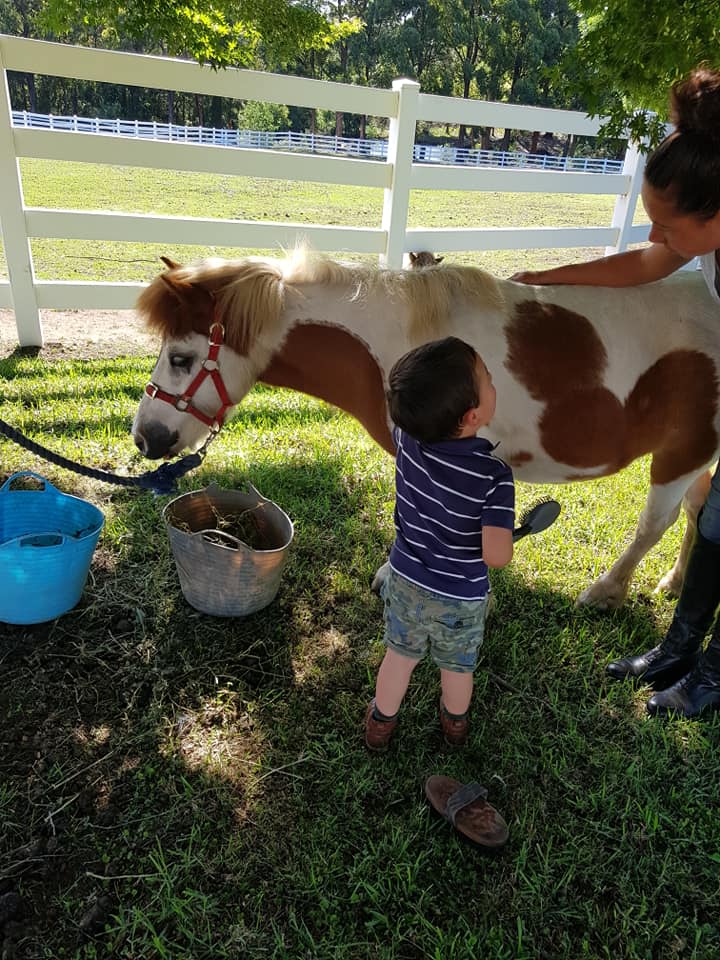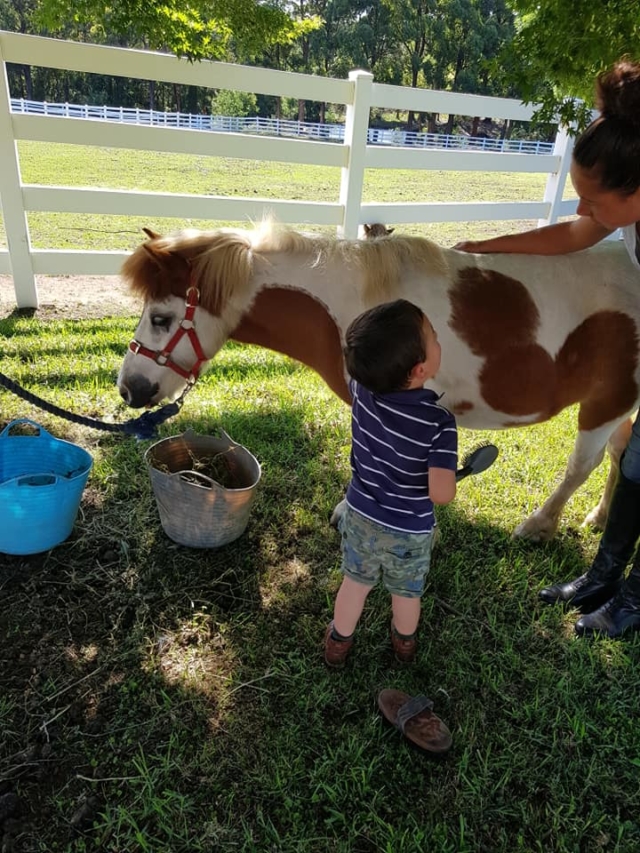 Back to the accommodation, it's so stylish and really not your average farm stay! Polished concrete floors, bespoke black kitchens and gorgeous furniture and homewares give a cosy and comfortable, semi-industrial, slightly Hamptons feel. Every convenicne has been thought of too; solar-powered air con (it was baking hot when we were there so we were so grateful for this!), a fully equipped kitchen, Nespreso machines, a great, powerful shower, Foxtel and a barbecue shared with the other cabins. Visit in cooler weather and there's a wood burning stove to keep you warm.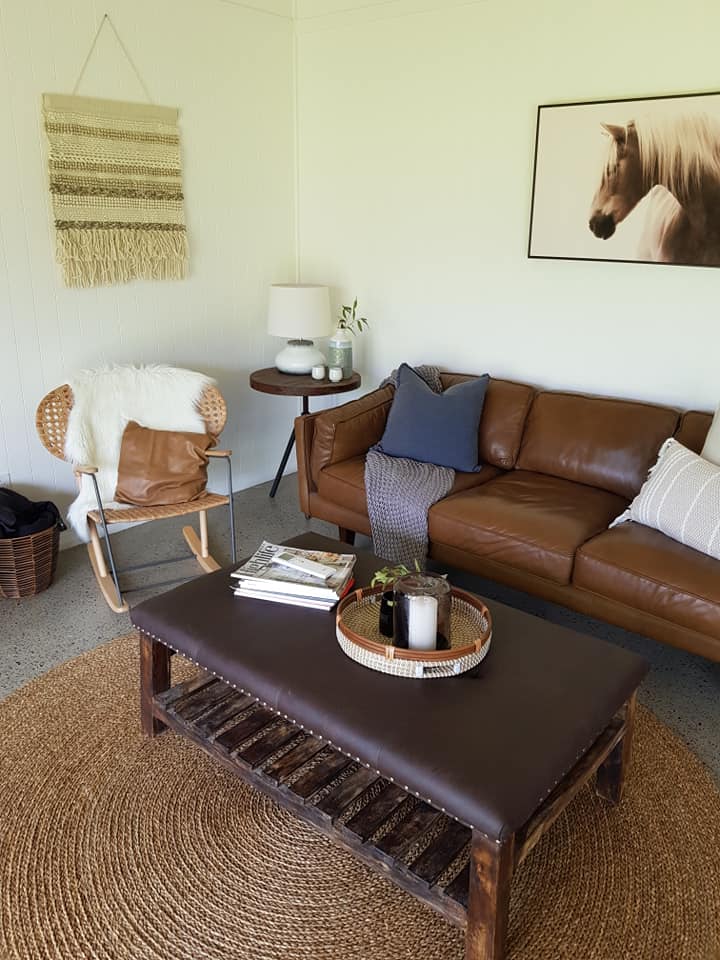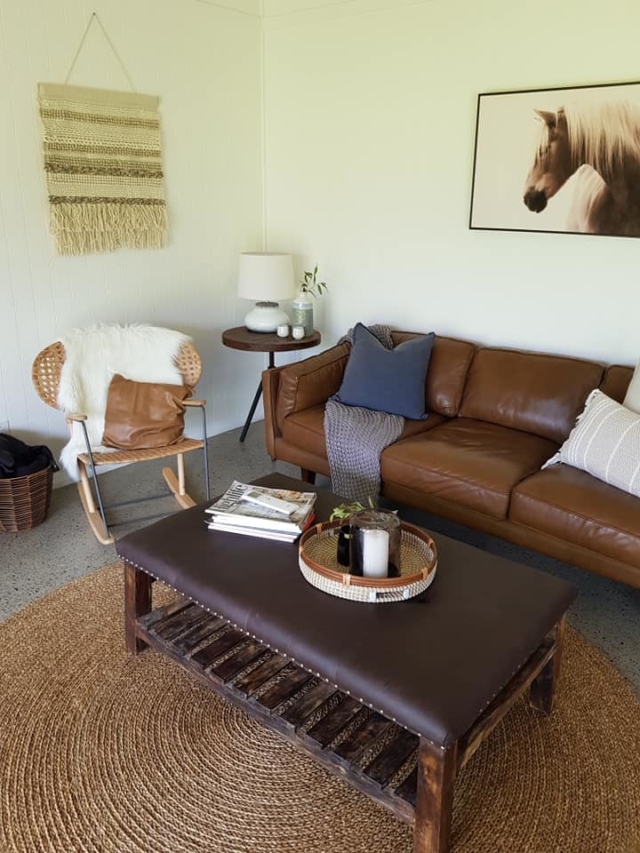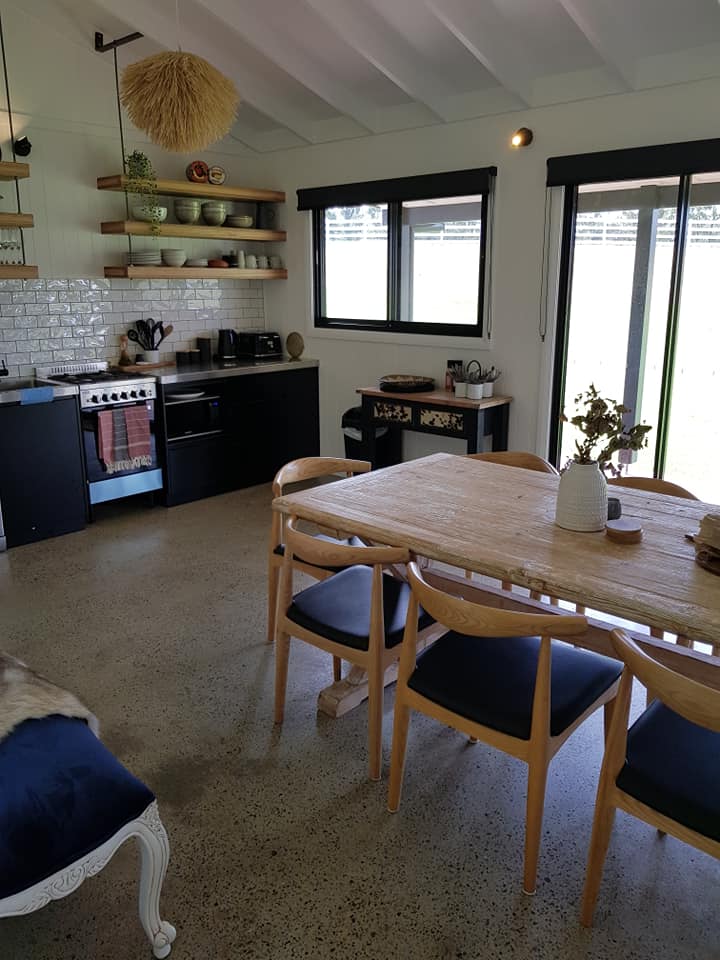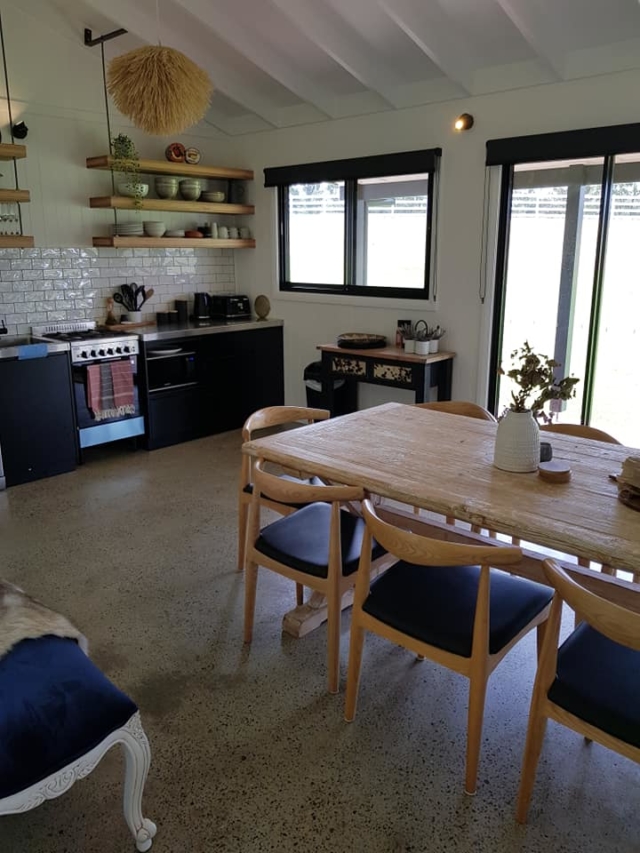 Eden Equine was established in 2016 by husband and wife Michael Cthurmer and Deborah Goodman, who wanted somewhere to escape the fast pace of Sydney life with their children Meshi, Lily and Noa. They've run the highly successful Grumpy Baker business for 16 years now, with six outlets and a wholesale factory. Last year, they decided to add tourist accommodation to Eden so other people could share their beautiful country escape. But what I love best is that the money they make from renting these is going towards their charity work for kids recovering from trauma.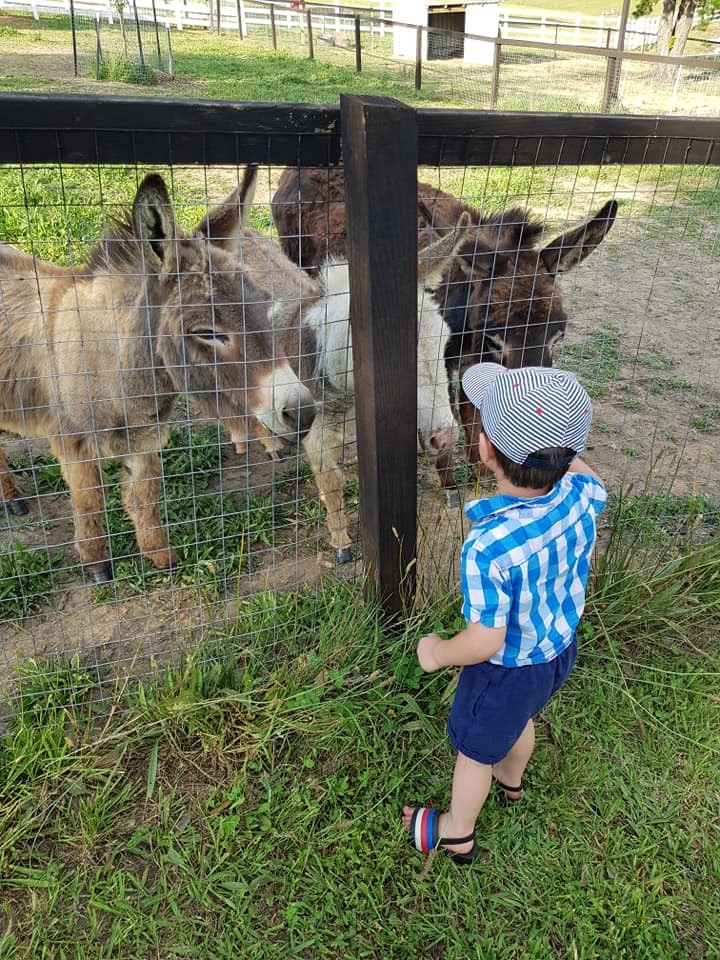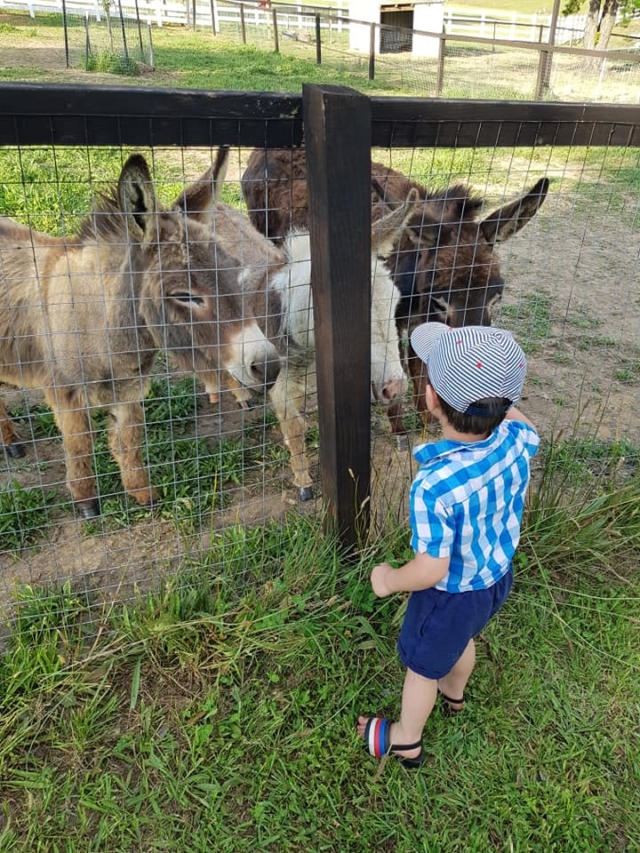 The therapeutic benefits of being around horses are well known to the couple. Their son Noa has Tourette's Syndrome, Oppositional Defiance Disorder and other complex issues. "When we stumbled across the property for sale in Bilpin we quickly realised what an impact this could have on Noa and the rest of the family," says Deborah. "The space, nature, fresh air. We were lucky enough to rehome some amazing horses, including retired NSW Mounted Police horses and we saw the way Noa interacted with these majestic animals. He started riding lessons and we noticed when he was with or around his pony he was gentle, calm and kind. We were lucky enough to be introduced to the benefits of Equine Assisted Learning and Therapy and wanted to share this with others."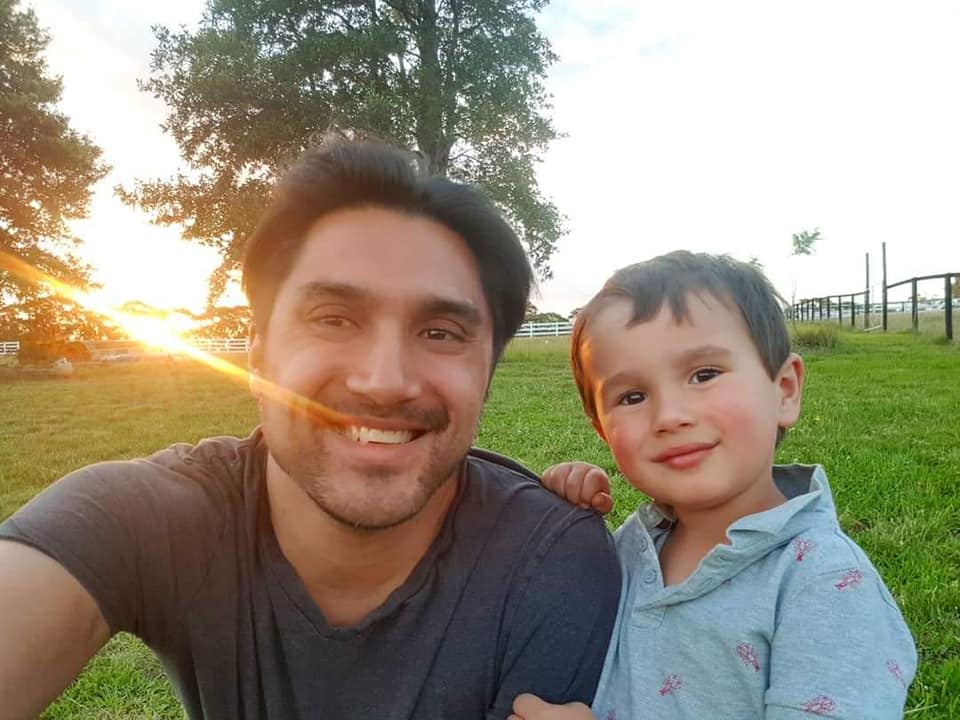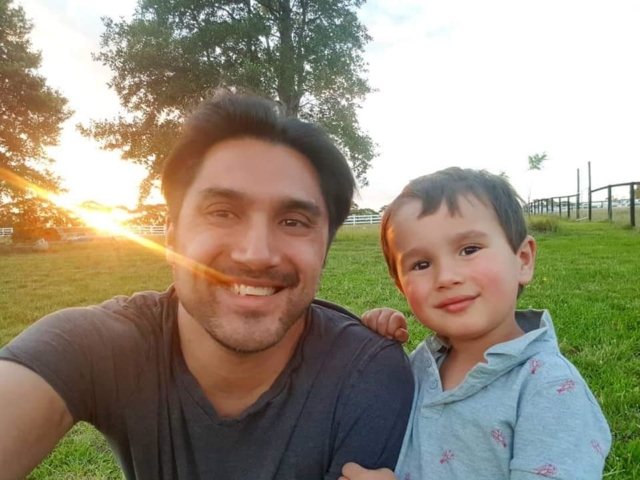 They're now working with charity CaraCare to bring groups of children to the property and have plans to offer individual kids equine therapy scholarships. "Our hope with building the cabins was that families can come and enjoy the glorious open spaces and animals whilst creating the funds to support our ongoing commitments to provide equine therapy to those in need and to be able to increase this to a wider audience where possible," Deborah adds.
Eden is in a great location if you want to get out exploring. While we were there we took a day trip to Leura in the Blue Mountains and went peach picking down the road in Bilpin. But Seb found cabin life so novel, and Damian and I were enjoying the serenity so much after a busy and tiring year (hello, newborn land!), that we spent quite a lot of time just hanging out there, talking to the animals and enjoying the excellent air con inside! Deb was such a wonderful host, giving us space to enjoy our break as a family but happy to help with anything we needed. We felt really fortunate to share in their little piece of paradise. It's the perfect place to just stop and take time out from everyday life for a long weekend.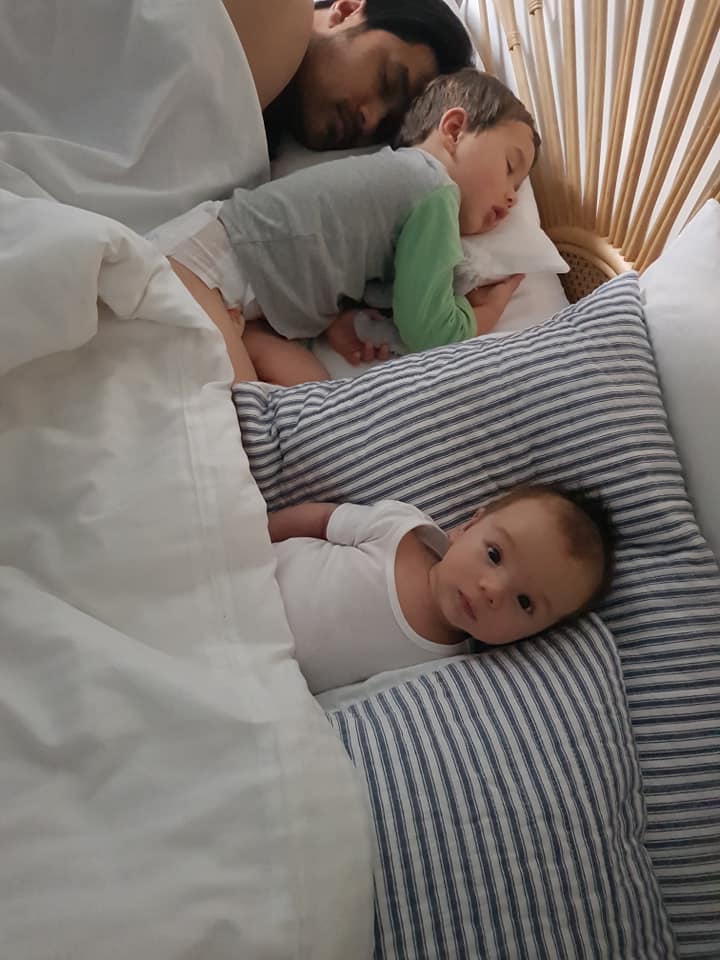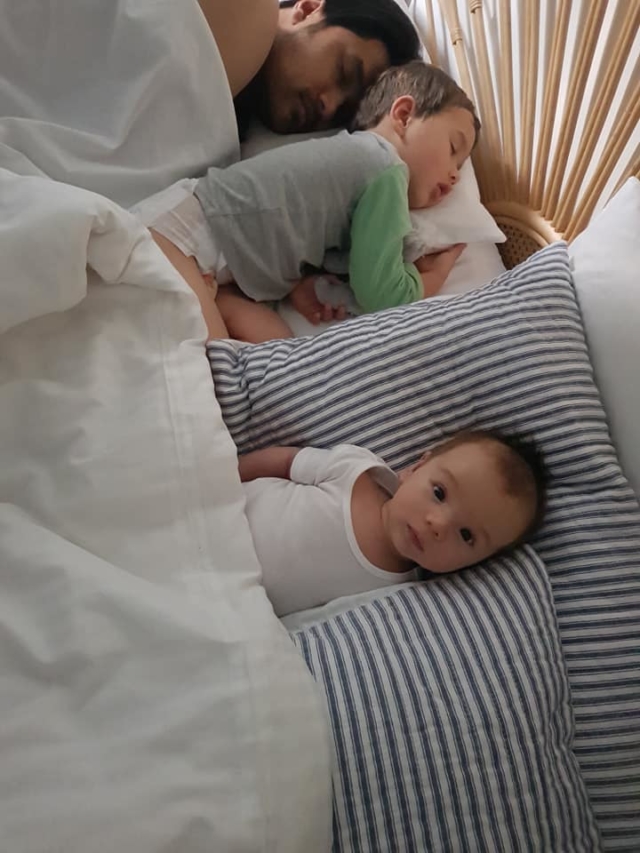 We stayed in the two-bed Charlie Cabin but there are one-bed and three-bed cabins too, from $300 a night. We were lucky enough to stay at Eden Farm Escape as their guests and this is an honest review of our experience. We returned home thoroughly relaxed and ready to take on the New Year! I highly recommend Eden to young families and couples alike. This definitely won't be our last stay.
Coming soon: Our stay at Soul of Gerringong's new Soul Cottage.