When you're renovating your home yourself, it can be a time-consuming and costly endeavour. However, these costs don't stop at your bank account. A major renovation can also take its toll on you and compromise your family's sanity. Read on for four tips that can help you survive the process without going completely crazy.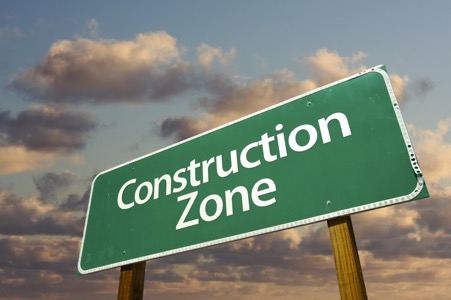 Use a shipping container for storage
If you moved into your new home using a shipping container, this can be an ideal place to store your belongings throughout the renovation process. Rather than squeezing that extra sofa into your guest bedroom, you can store it in the container, where it is out of your way. There is already going to be enough chaos in your home with the renovation, so there is no need to make it worse with excess clutter. This extra storage also has the added bonus of keeping your belongings protected from the dust and debris that the renovation can create.
You can also rent or buy shipping containers to extend your house and create a pretty cool looking outdoor room or a special man-shed to keep the males of the house happy.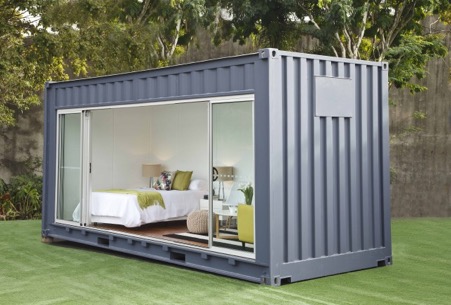 Send the kids to grandma's house
If you have children, try to arrange for them to stay elsewhere during the renovations, with family members or close friends. The chaos and disorder of the renovation can be highly stressful and confusing for children, especially younger ones. Not to mention the potential hazards brought about by a DIY job.
These can include exposed wiring, uncovered nails and power tools lying around. If you are constantly worried about your child's safety, you will not be able to focus on getting the work done, and the whole project can end up taking even longer than expected. To be on the safe side, it is wiser to just have the kids stay somewhere else where they will be out of harm's way and they'll probably have a much better time being spoiled by Grandma and Grandad anyway!
Create a plan before you start
You'll probably begin your renovation project with tons of drive and motivation, thinking you can get it done in just a week or so. However, as the project drags on and unexpected delays pop up, your attention span dwindles and your motivation wanes.
Every day your project sits there unfinished is another day you have to live in an incomplete, disorganised home. To help combat this, develop a clear plan for how you will complete the project. Create a schedule or to-do list for each day and force yourself to stick to it. Pretend you're on The Block if you have to!
Not only will this help you to stay on track and get the renovation completed in a timely manner, it also gives you a light at the end of the tunnel. It can be highly motivating to check items off your list each day so you can clearly see the progress you are making. Knowing that there is an official end in sight can give you the extra push you need to see the project through to completion.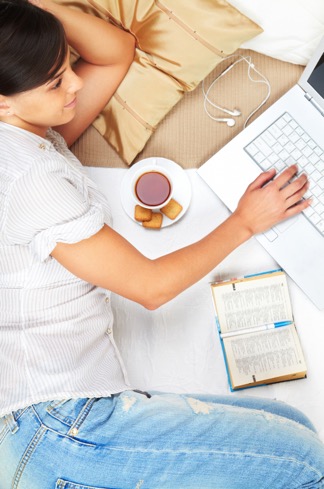 Designate an area in your home as a construction-free zone
Renovating can upset your life in many ways, so it is important that you have an escape from all the chaos. Choose an area of your home that will be your sanctuary. Keep it as neat and clutter-free as possible, because the last thing you want is to leave one messy room for another. Resist the urge to store items from the room under renovation in this area (remember the first tip about your shipping container). Your construction-free zone should be your escape, so try to make it as comfortable and relaxing as possible. When you're feeling overly stressed, this small respite can be just what you need to find the drive to finish the renovation.
No matter what you do, a renovation will be challenging both physically and emotionally, but the above tips can help you weather the storm. Whenever you feel like you are lacking in motivation, just imagine the finished project and how much better your life will be once it is done. This can give you the motivation needed to finish the renovation and get on with your life in your new home.
Author Bio: This article was written by Clive Smith the interstate removals general manager for Budget Self Pack Containers.