Nestled above Sydney's Wynyard station, overlooking the CBD streets, DOMA Group enlisted award-winning architecture and interior design firm, Bates Smart to create a modern approach to accommodation at Little National Sydney.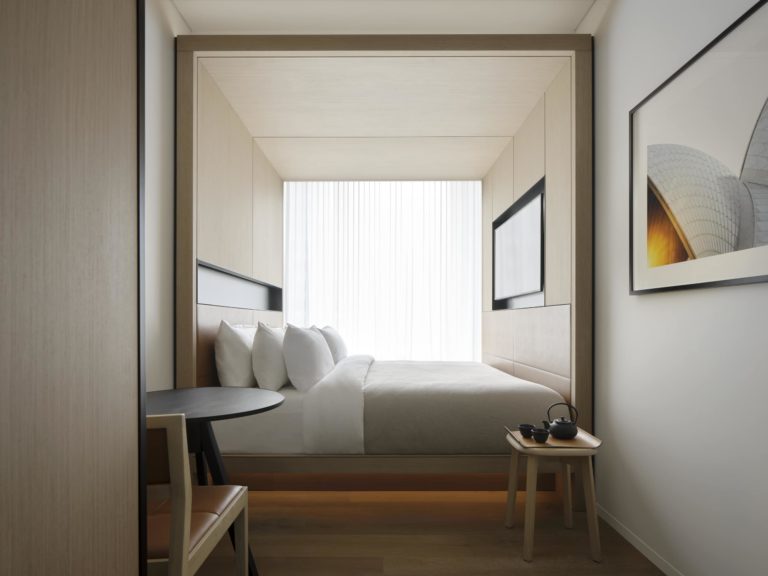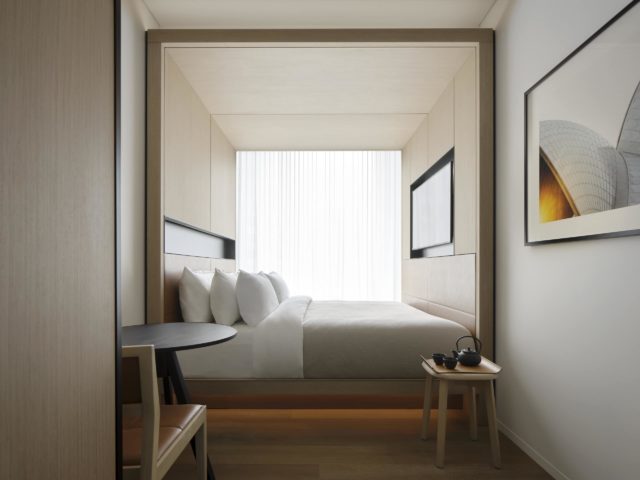 The theme of natural light and efficiency of space is evident in every considered detail of the guest rooms. The floor to ceiling window draws guests toward the bespoke super king-sized bed, which cleverly incorporates charging ports, television and lighting.
These rooms – although small – don't compromise on comfort or luxury, as their resourceful design and clever floor plan fit every feature of a high-end hotel into a compact space, without overwhelming or crowding the area. Additionally, the rooms are very reasonably priced considering their amazing location – right in the heart of Sydney.
This full use of the space continues with the joinery design – to minimise bulkiness, the joinery has been crafted to look at one with the furniture and welcome the natural light through the window.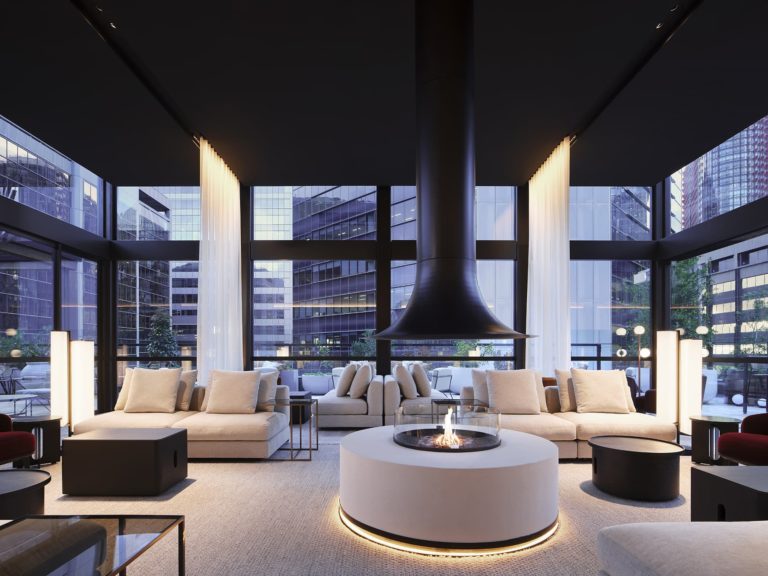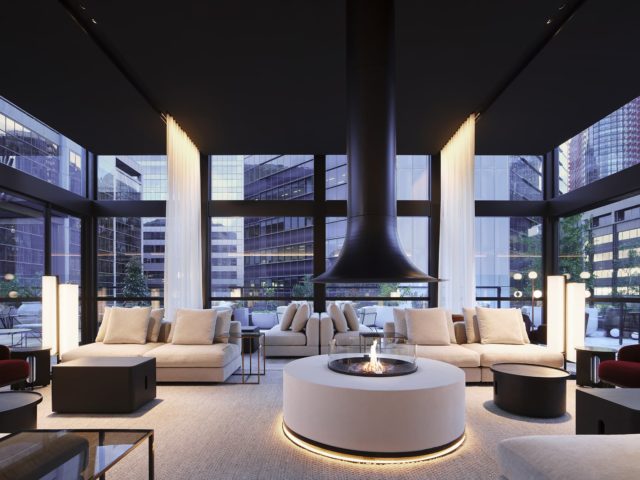 "Little National Sydney's design focuses on providing everything you need, but nothing that you don't," says Guy Lake, director at Bates Smart and the creative force behind the hotel's architecture. "We wanted to ensure this hotel felt refined and understated, without compromising on quality and space."
While the property draws inspiration from its inner-city location, the compact, urban site provided a new set of challenges for the Bates Smart design team. Placed directly on top of transport infrastructure, the building is supported via a steel frame structure; an innovative solution to the constraints of its location.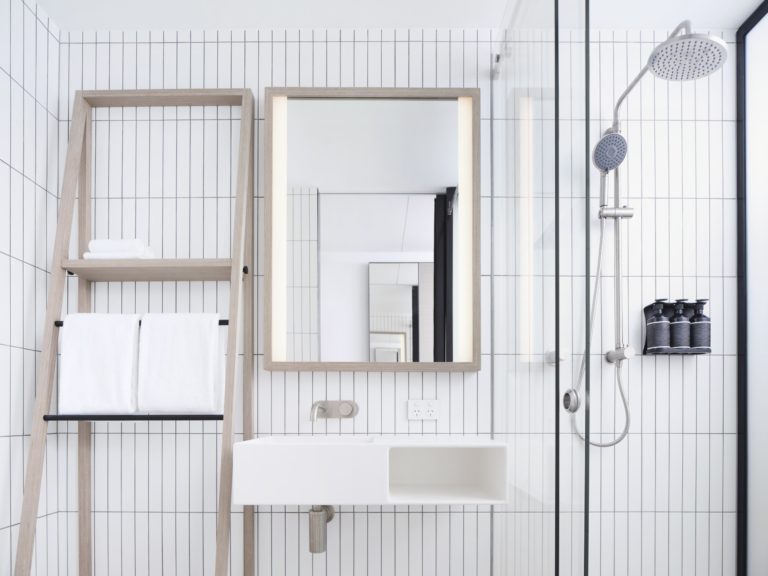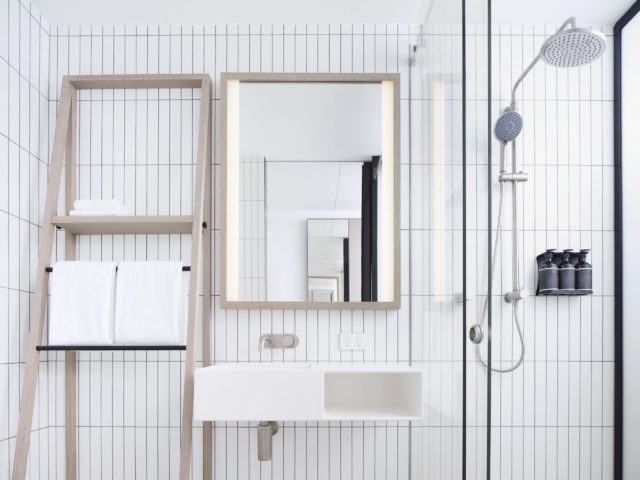 This exterior features a simple linear form with soft curved corners, creating a seamless connection with outside. Horizontal bands double as sunshades, a subtle nod to the previous transport house, harmonising with the heritage context of the building.
The hotel's communal guest areas are the real hero of the property; light-filled and generous in size, the spaces have been designed as an experience in their own right. The spectacular open plan rooftop with double height ceilings features an expansive library work-space, exclusive bar, and custom-built fireplace with intimate lounge seating.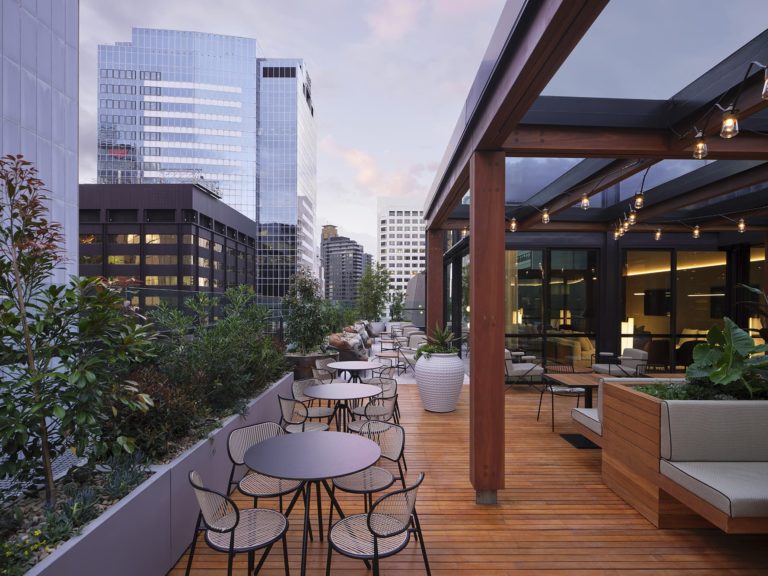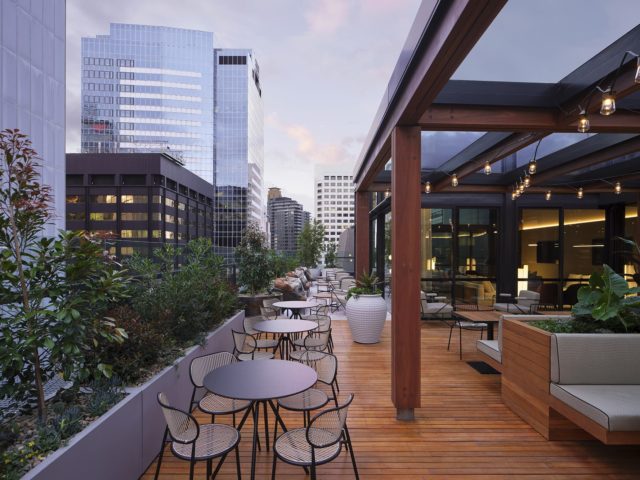 The indoor-outdoor setting foregrounds the natural world against the stunning Sydney skyline, creating the feel of a private oasis – while still within walking distance of the CBD.
"We are so pleased to have crafted the Little National Sydney for DOMA," says designer Hayden Crawford, who led the Bates Smart interior design team. "It's a fresh and exciting offer for Sydney – especially the rooftop, which will be a destination like no other in the city. It still feels like a Little National hotel, but it creates an oasis in Sydney's dense urban landscape."
For more on the Little National Sydney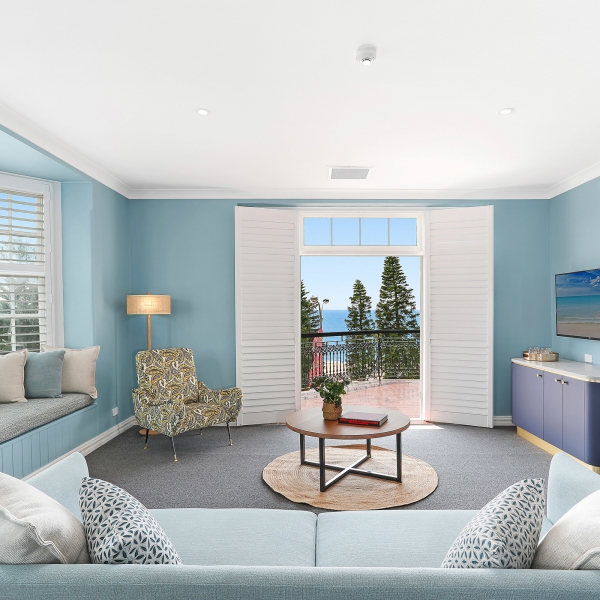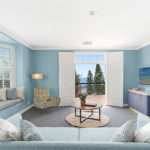 Coogee Bay Hotel revamps rooms with stylish new look
Designed by ID Studios and built by INFIGO, the 23 newly renovated Bay and Beach Rooms at Coogee Bay Hotel boast a bright and modern beachside aesthetic and for those…