Sponsored by Baylis & Harding
The UK's number one decor handwash brand Baylis & Harding is launching in Australia and as a Pom who knows it well, I'm excited!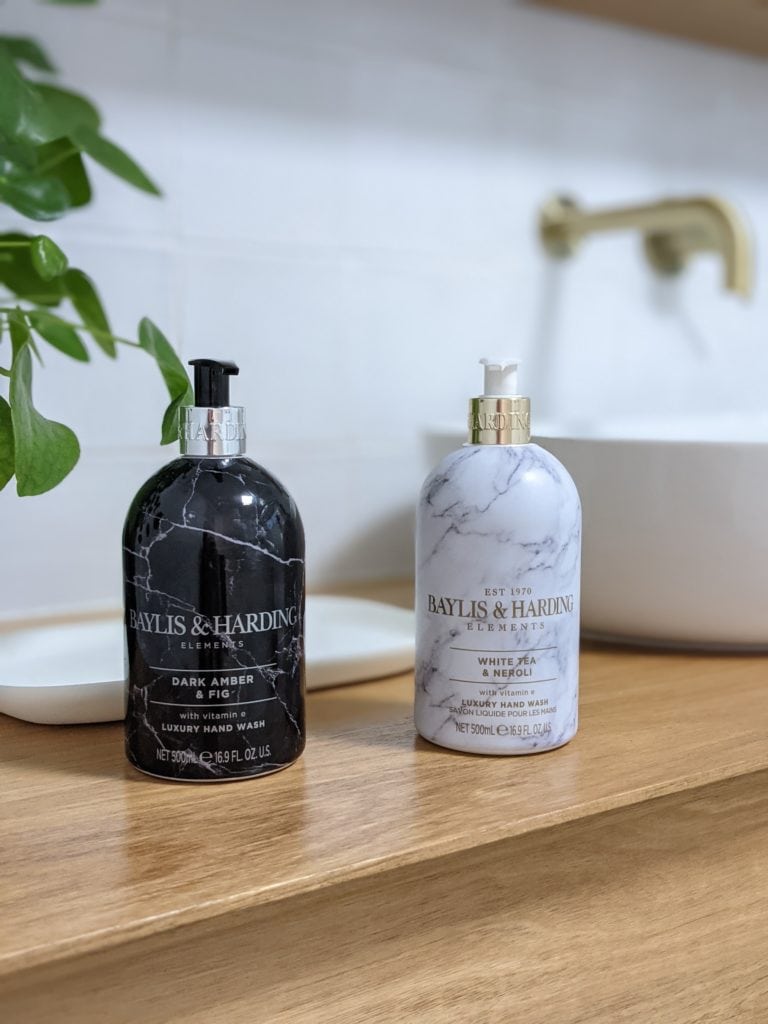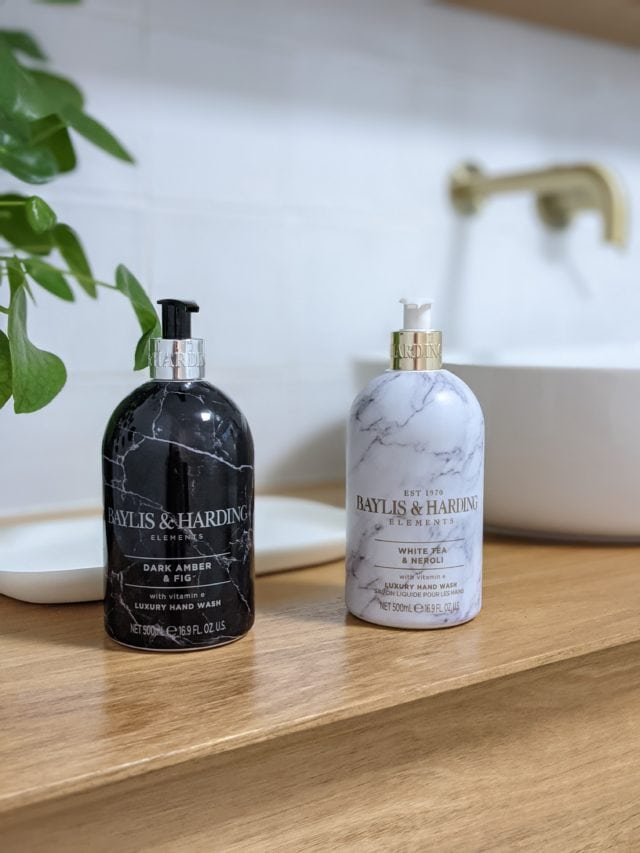 The luxury yet affordable hand washes are inspired by interior design trends so, in good news for interiors addicts, they look as good as they smell! These stylish pump soaps have long been a fixture in English homes (and were in mine) and I'm thrilled I can now get them here in Australia. And at the supermarket no less!
The Elements Hand Wash Collection, featuring marble and timber effect bottles to complement your kitchen, bathroom or laundry, will be sold exclusively at Woolworths for $6.50 each. I've been lucky enough to give them a test run for you at home and the fragrances are divine! Made in the UK, the formula is also kind to your skin, thanks to Vitamin E's added moisturising benefits (and with all the alcohol hand sanitising lately, that's a win). They're also cruelty and paraben free and vegan.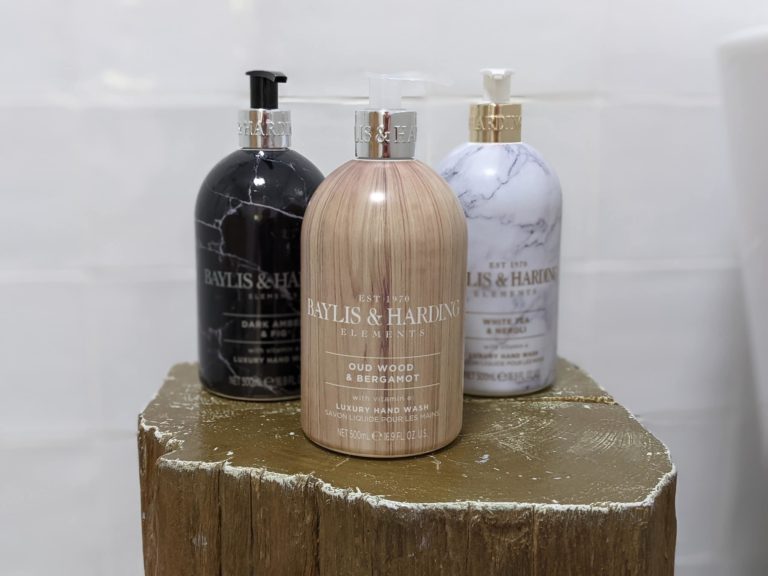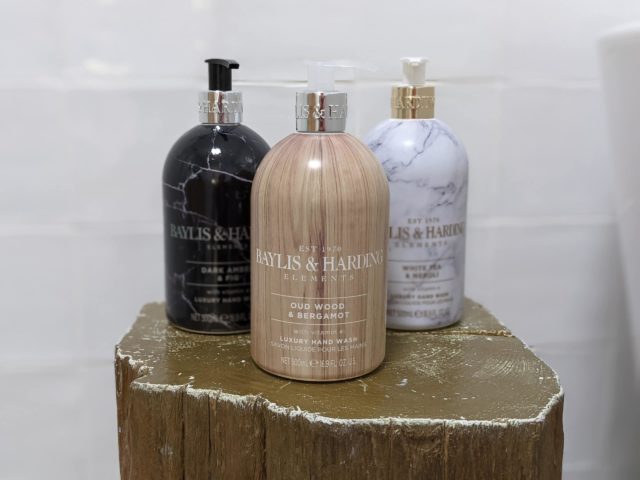 It sounds cliché, but I'm struggling to pick my favourite from these three gorgeous scents. If I really have to choose, it's the woody and spicy Oud Wood & Bergamot:
Dark Amber & Fig: A blend of deep amber, cedar and fig notes infused with nourishing Vitamin E
White Tea & Neroli: Mouthwatering and refreshing notes of citrus and pear are combined with a delicate rose and freesia bouquet on a bed of ambery woods, musks and tonka.
Oud Wood & Bergamot: A dynamic spicy citrus fragrance featuring a vibrant pink pepper, saffron and gingerbread accord over a solar woody base, bringing a unisex touch to a masculine note.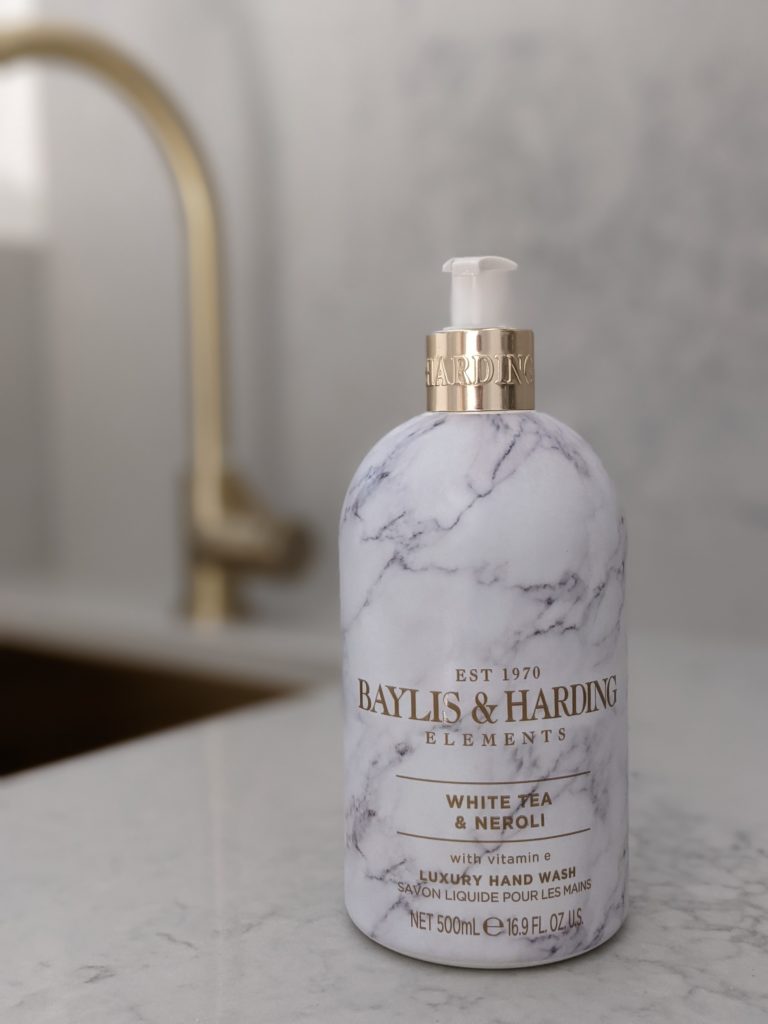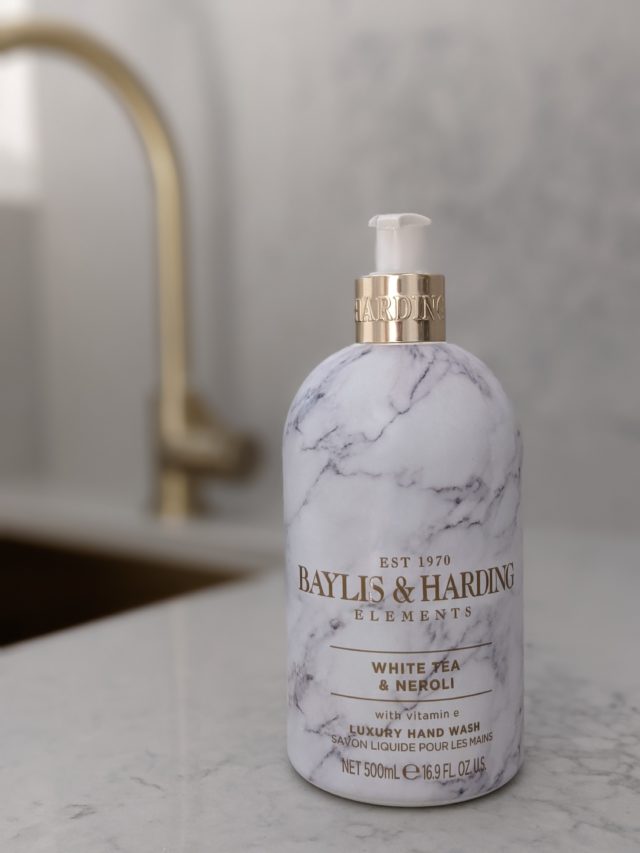 We've all started to take more pride in our homes, entertaining in them and just enjoying them as our own little sanctuaries recently. I've always been a fan of injecting little luxuries into our everyday life and believe they have a real impact on our wellbeing and happiness. So whether that's using a beautiful fragranced handwash, several times a day, buying the good brand of teabags, actually burning the fancy candle you were gifted or using your expensive perfume every day, even when you're work from home, it all adds up to making us feel great!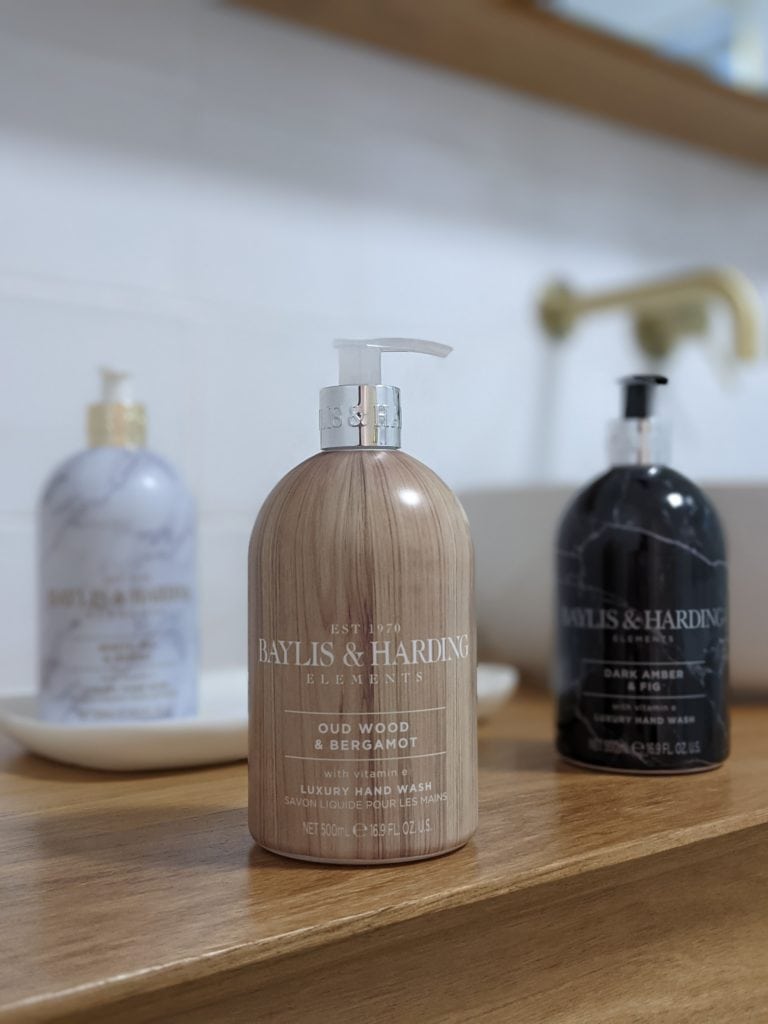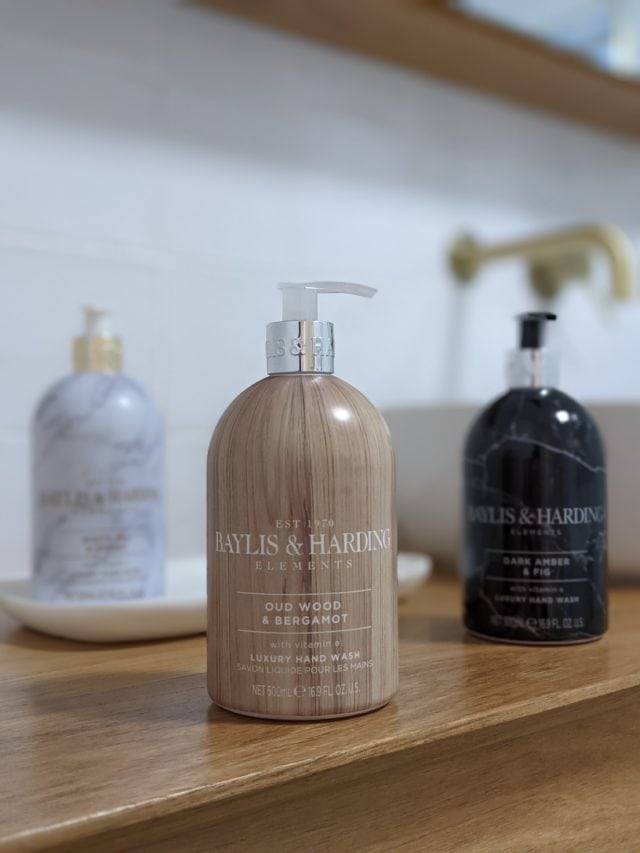 Baylis & Harding are also great believers in everyday luxuries being for everyone; not just the rich and famous! Founded in 1970 in the heart of England, Baylis & Harding is a family business which has grown from humble beginnings to become an award-winning, international success story. Beautifully made, packaged and fragranced, they create products to be proudly displayed and lovingly used.
You can grab your own Baylis & Harding Elements Hand Wash in Woolworths stores nationally from today (26 April 2021), priced at $6.50 each.
Competition
Head over to our Instagram for your chance to win one of five Baylis & Harding gift boxes for your mum, a deserving mum you know or a mother figure in your life. They each include three hand washes and two body washes.