Kitchen aside, there's no denying the laundry is one of the most integral parts of any home. And with space increasingly at a premium (apartment and townhouse living is becoming the norm in many cities), it really pays to make the laundry as smartly designed as possible. Not only will clever design and the right set of appliances make the space more efficient and enjoyable to use, but it will also reduce the time you spend doing laundry which sounds like a win in our books!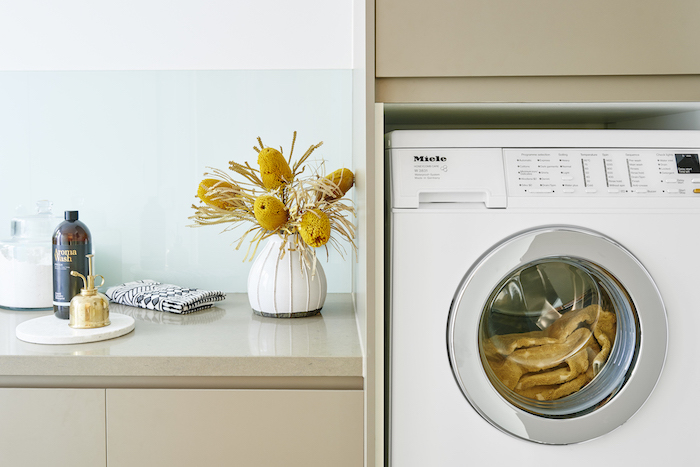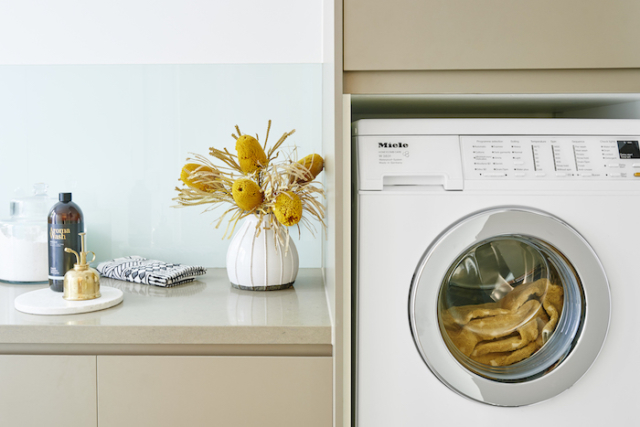 From making the best use of vertical space to integrating appliances, here Victorian appliance retailer e&s shares its top five solutions for making the most out of a petite sized laundry.
Consider washer & dryer placement
Side by side washer and dryers are more accessible and generally larger, while stacking your appliances has great space saving capabilities. If you aren't certain on your layout, opt for front loaders over top loaders, as they can be stacked or installed under an existing bench, making more room for a folding station.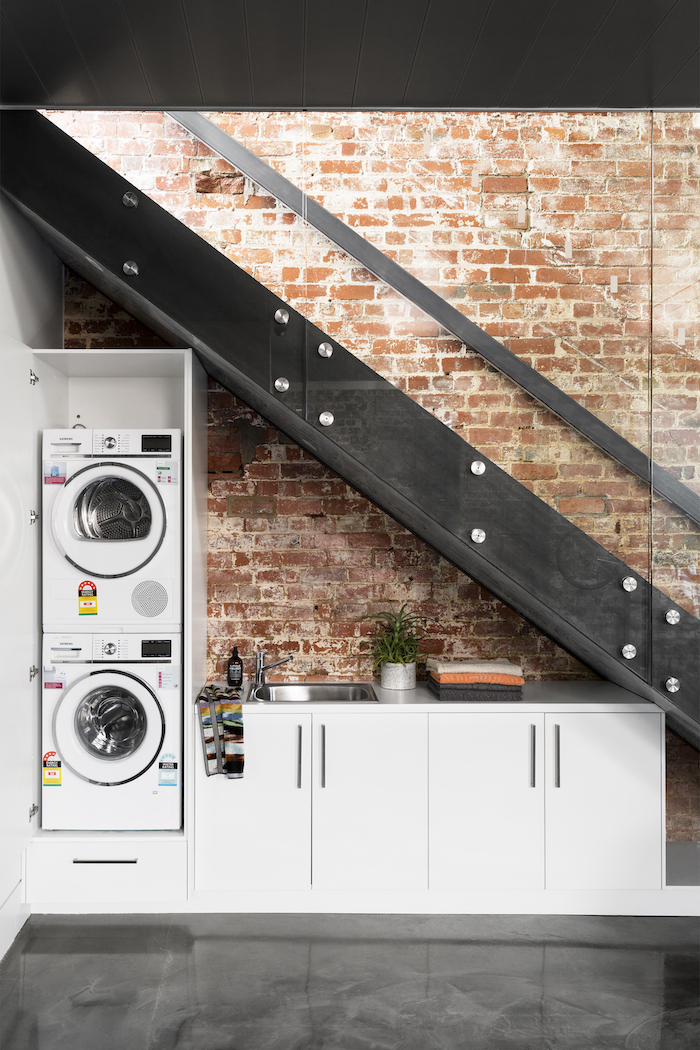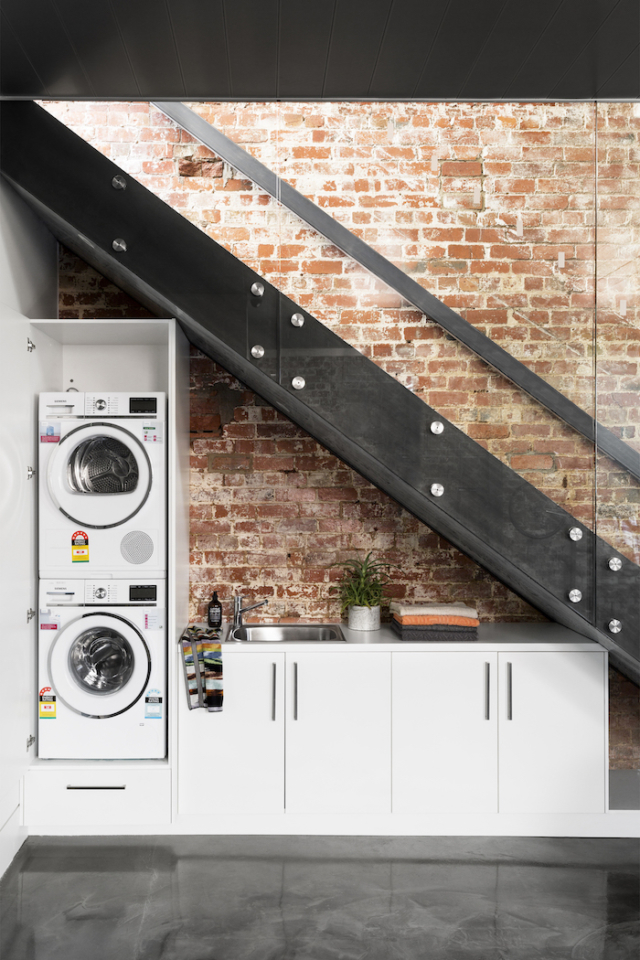 Maximise vertical space and use open shelving
Include overhead storage and a wall mounted ironing board so it's out of the way when you don't need it. A suspended drying rack utilises ceiling space that would otherwise go unused. Open shelving along with storage boxes and baskets make for an open, airy aesthetic. Cane or wicker baskets are durable, have great storage capacity, and can hide away cleaning products or dirty clothing from sight.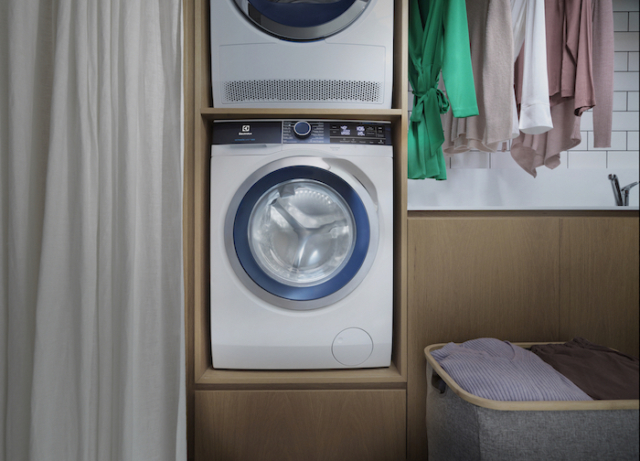 Use the back of the laundry door for storage
An over-the-door ironing board is an effective and practical solution when your laundry is lacking storage and floor space. Lighter and less fiddly than traditional ironing boards, over-the-door ironing boards are affordable, space-saving, and always conveniently hidden out of view when you aren't using them. Mops and brooms can also be hung in over-the-door holders when space is tight.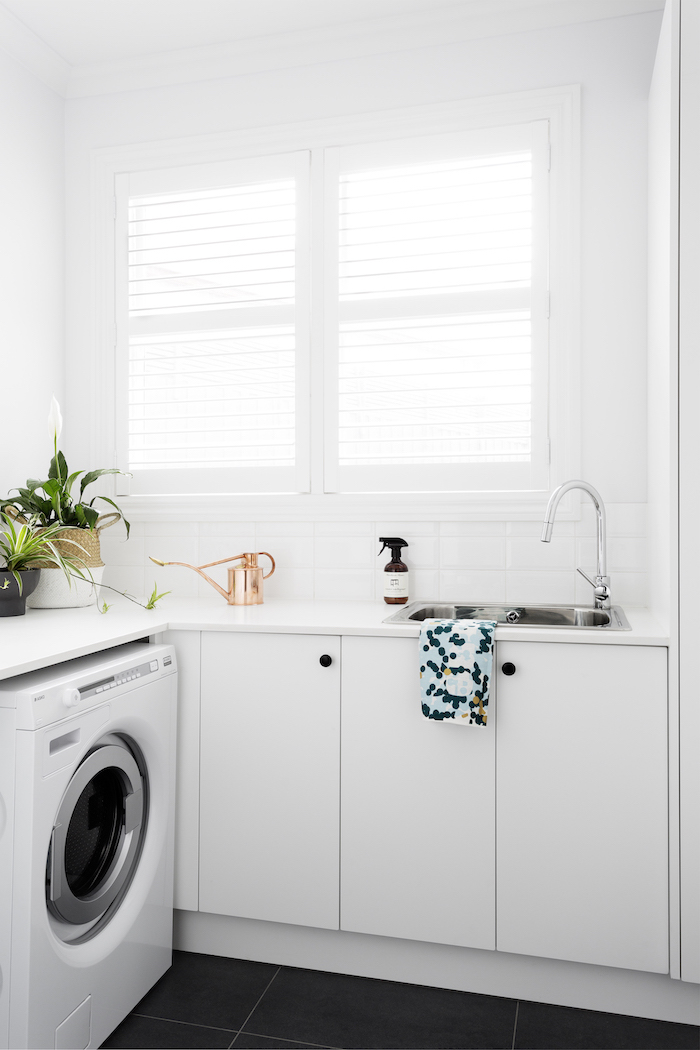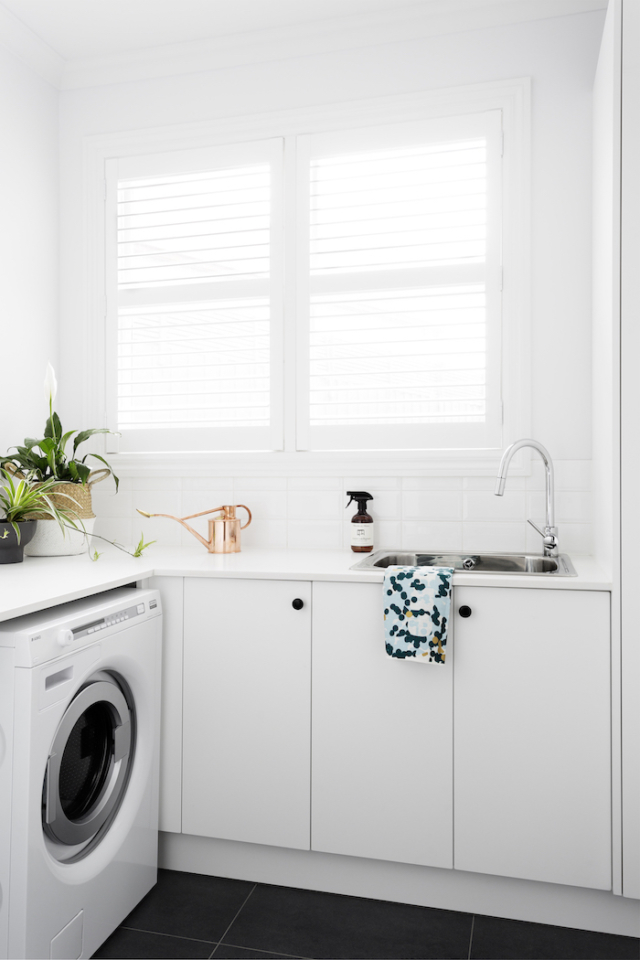 Integrated cabinetry for appliances and storage
If you don't have a dedicated laundry room at all, integrated cabinetry ensures appliances and products are all tucked out of the way and out of sight when you have people over.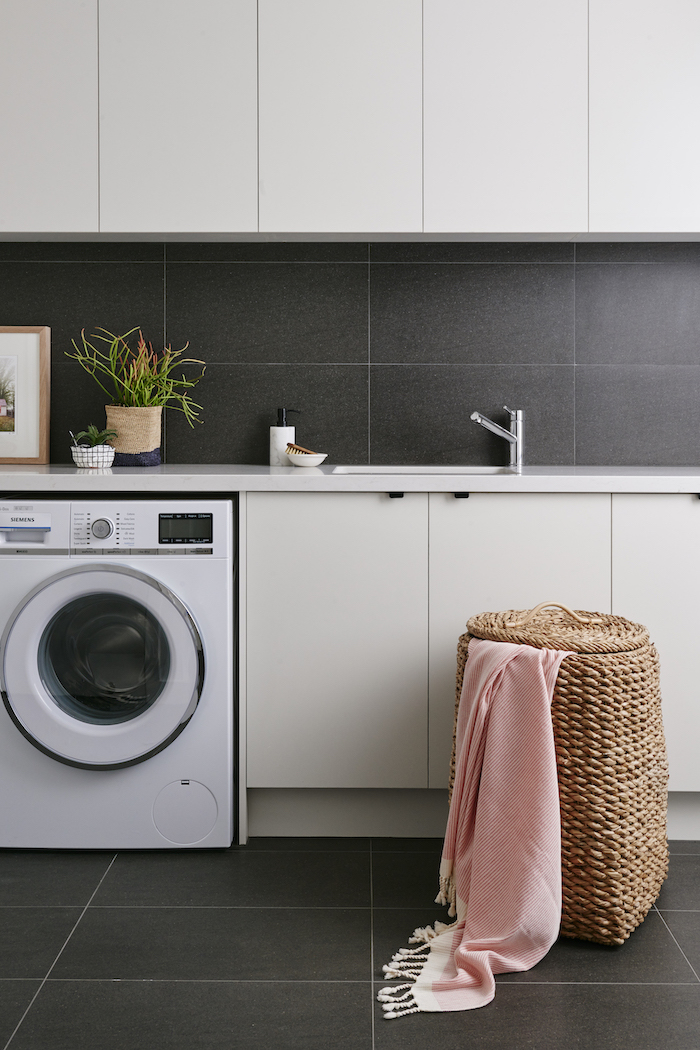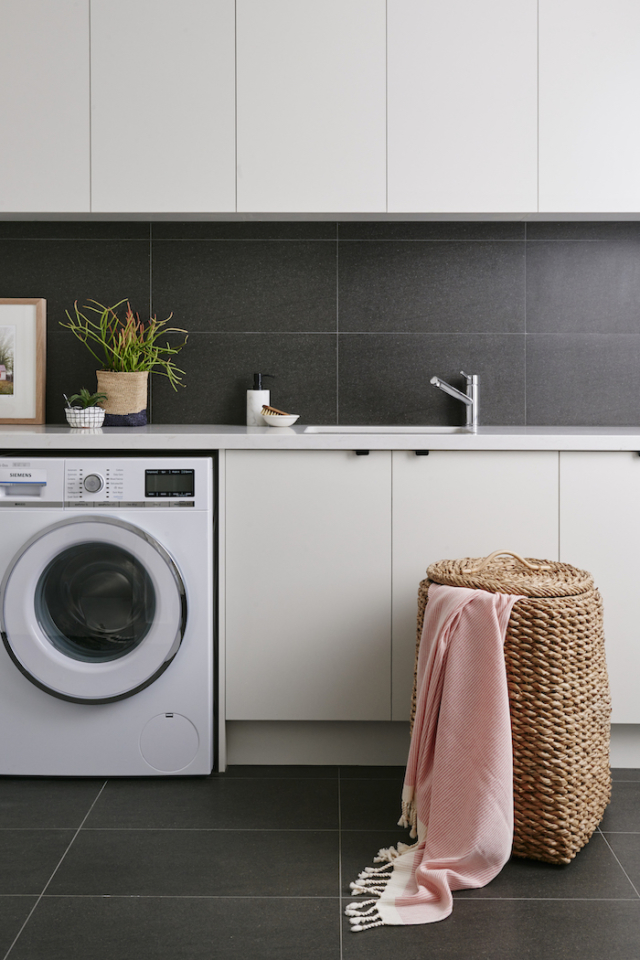 Save space with a washer-dryer combo
If you don't have room for a standalone dryer, consider a washer-dryer combo. It's perfect for homes without a dedicated laundry room, doing the job of two appliances, while taking up the footprint of one.
For more on e&s | Kitchen & laundry design: 2019's top 5 appliance trends