The kitchen and laundry appliance space is an ever-advancing one. It's easy to forget that the generations before us did everything by hand that we can do with the simple push of a button. And home technology progress shows no sign of abating with 2019 looking set for even bigger innovations.
"Over the next 12 months, we will see more households around the nation further embrace seamless design, new technologies, bold colours and appliances that help preserve the quality of food and wine for longer. Australians will invest in making their laundries as beautiful and seamless as the rest of their homes, become more conscious of the benefits of the latest laundry appliances and will also become more comfortable using automated programs when it comes to cooking," says Jordan Rogers, Winning Appliances senior category manager who shares his top five appliance trend predictions for 2019 with us today.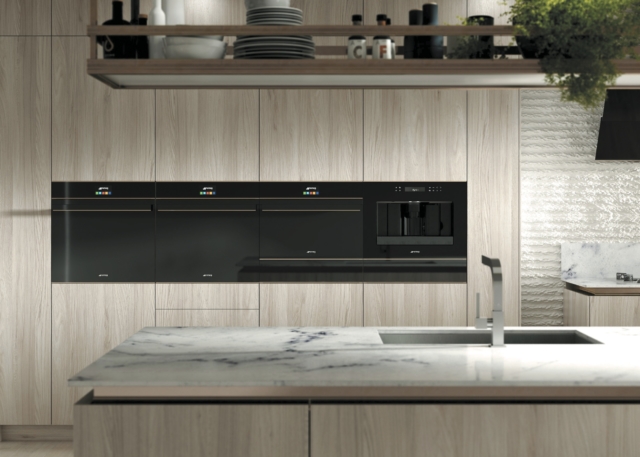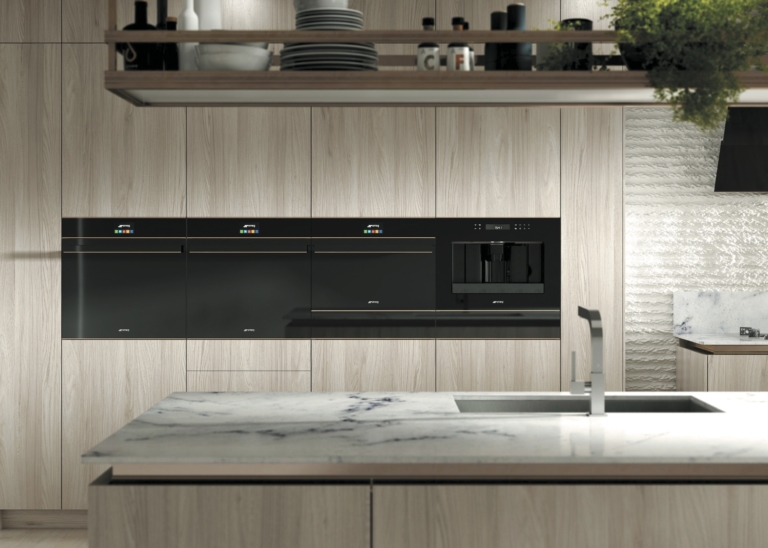 Integration
With minimalism such a strong design trend it makes sense that appliances are increasingly integrated for a truly seamless aesthetic. "Integration has become a buzzword as more Australians want their kitchen to have an aesthetically pleasing look, without the clutter of appliances breaking up the design. Integrated appliances such as the Fisher & Paykel Column Fridge have been hugely popular, as well as integrated dishwashers, which are also in demand," says Jordan.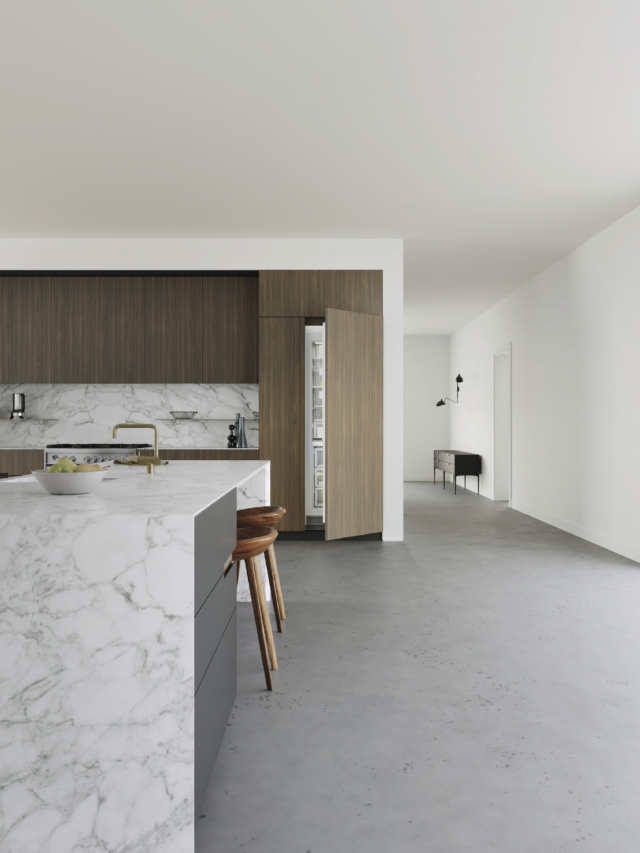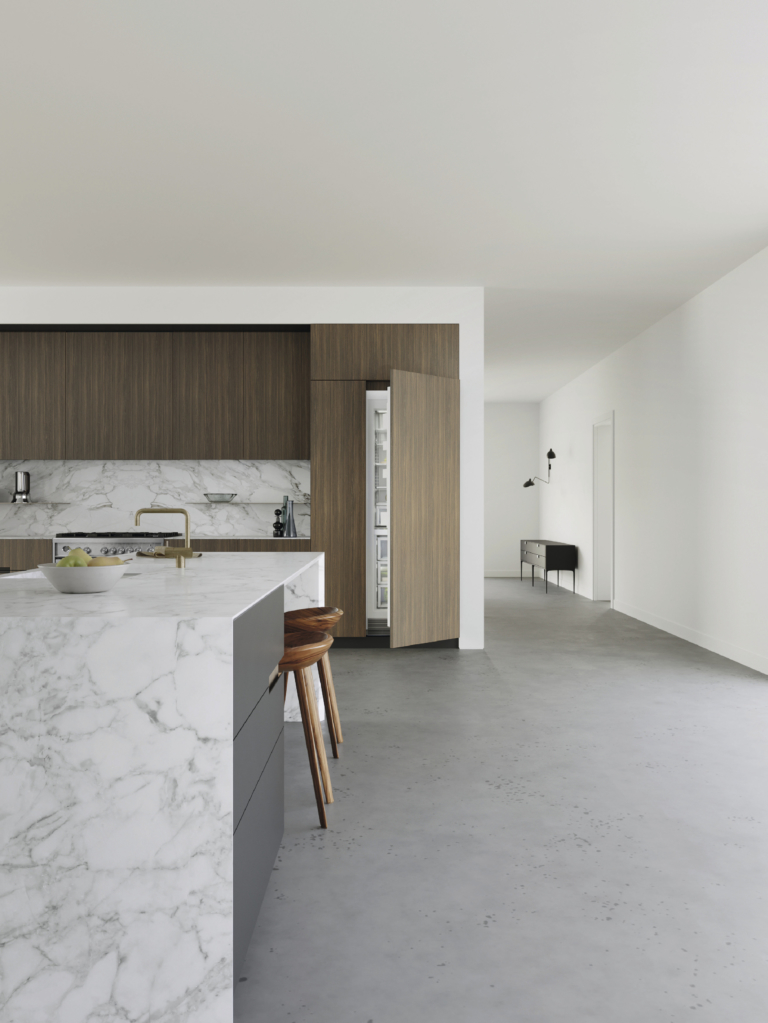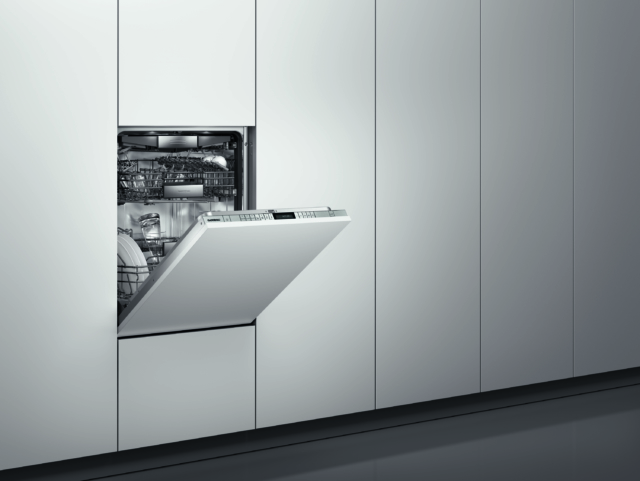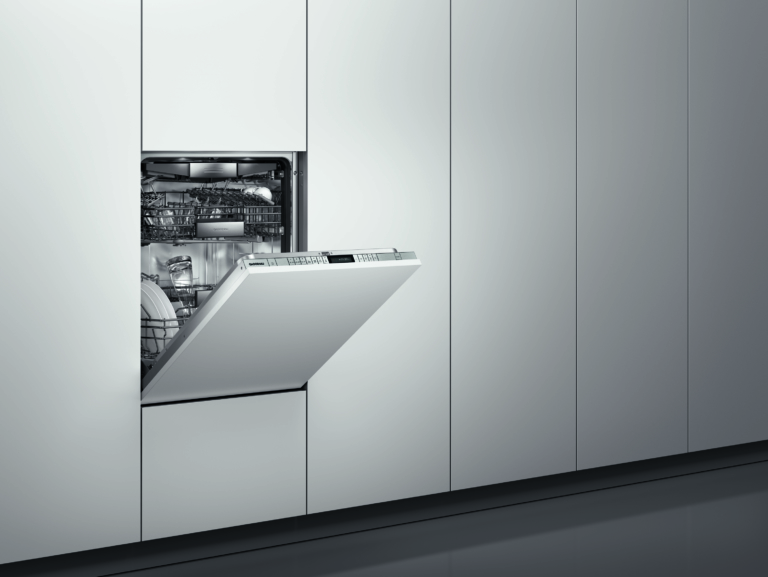 Attainable technology & automation
While more and more household tasks are becoming automated, access to the technology is improving too. "More leading appliance brands are using the latest and greatest technologies which means that even though design and quality will vary, more Australians will now enjoy the benefits of the latest technologies at any price point. Consequently, automated appliances will become more prevalent, as people become comfortable using programs that not only make life easier but also deliver quality restaurant food," says Jordan.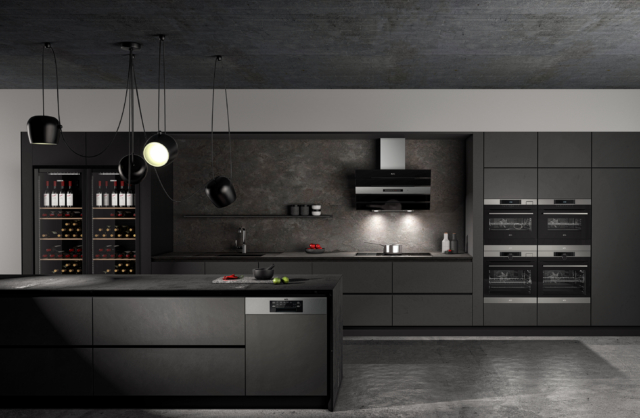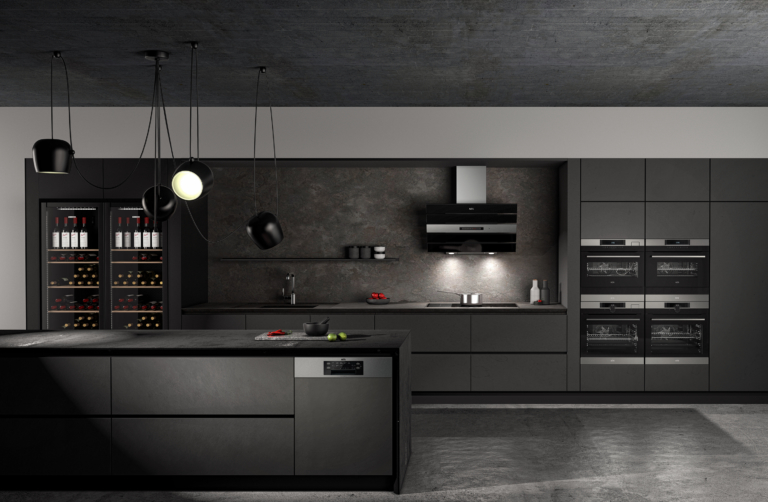 From ovens with countless automatic programs (the ASKO 60cm Pyrolytic Built-In Oven has a whopping 87 automatic programs!) to ovens with food sensors (the AEG 60cm PyroLuxe Pyrolytic Built-In Oven with SenseCook), food preparation is becoming increasingly automated which can only make life easier right?
Bold colour
While black has been enjoying an extended moment in the kitchen design spotlight, colour has been making its way back in too. "Bold colours will continue to make an appearance, with Australians embracing bright hues to make a statement in their kitchens. Coloured upright ovens from Smeg and Ilve are being included in different style kitchens and coloured taps and sinks from the likes of Abey, Oliveri and Franke ensure that even the wet area of a kitchen has some style," says Jordan.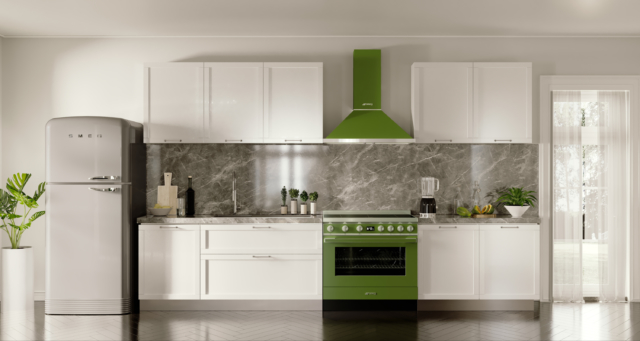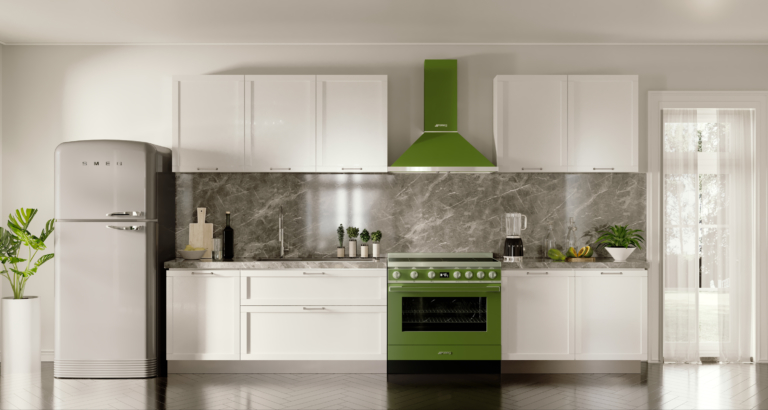 Laundry tech advances – say goodbye to hand washing!
I'm sure I'm not the only one that finds handwashing one of the most tedious household tasks but you may be able to avoid it entirely with the help of the latest laundry tech. "Hand washing delicate items in a laundry tub will become a thing of a past, as the latest hand wash functions mean that you can even wash quality silks in a washing machine. There will be more of a focus on the laundry this year, as more Australians look to upgrade and take advantage of the latest programs and steam technology," says Jordan.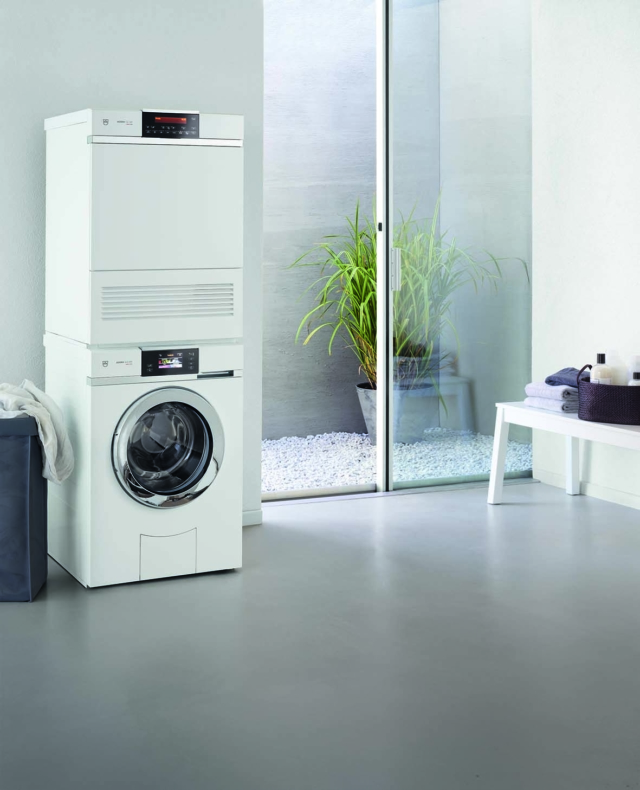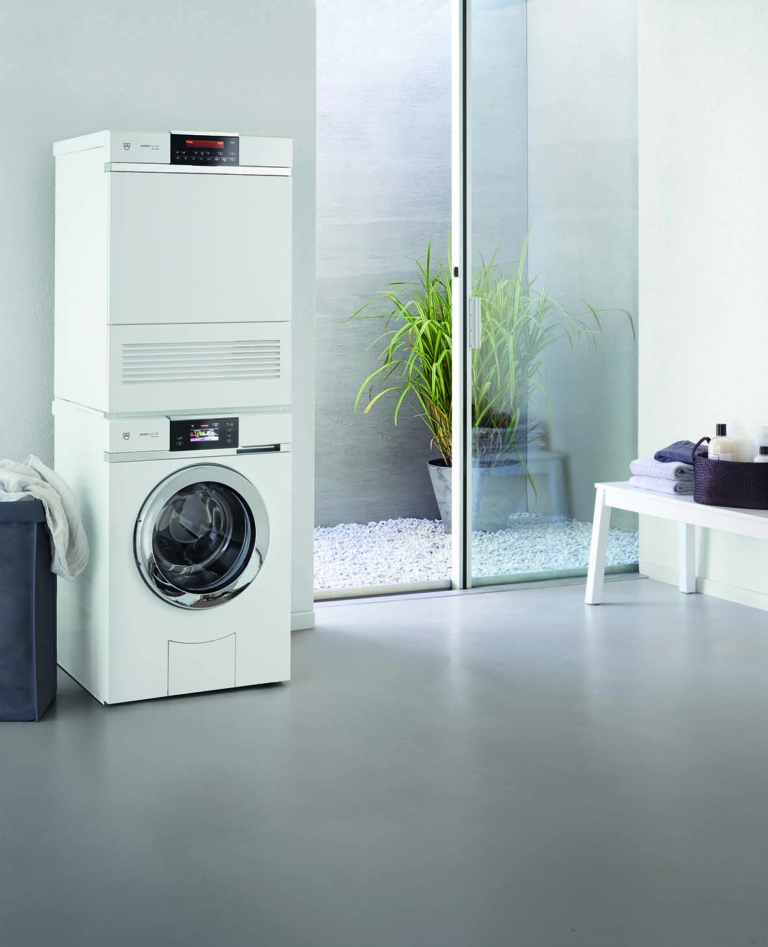 Food preservation
The war on waste continues inside our kitchens and I don't just mean when it comes to recyclables – the astronomical price of food means people are looking to preserve as much of it as possible. "Australians are becoming more interested in how they can preserve food. Products such as Smeg's residential blast chiller has food preservation qualities which don't affect or alter the taste and quality of the food," says Jordan who cites the new Fisher & Paykel column fridge as a great new innovation on this front too. "It was created to be fully customisable, with four separate temperature zones – the most notable one is called 'soft freeze' which allows you to take portions at a time without needing to defrost or struggle with frozen solid food," says Jordan.  "Sub Zero fridges also help with food preservation by cleaning the inside air every 20 minutes, absorbing odours, bacteria and ethylene."