The TVCs all week left us with no doubt that Ayden and Jess – my current favourites – made an expensive mistake with their gorgeous (if overdone) hexagonal marble tiles so it was little surprise they came last in last night's bathroom reveals. And as much as Dee got my goat last week with the whole accusing Darren Palmer of copying thing, I have to admit the double Ds' bathroom was far and away the best. Then again, they have had the practice. But credit where credit's due, it was a slick effort, even making me change my mind on their black mosaic tile choice which I initially thought to be on the tacky side of bling. It worked and the contrast was great.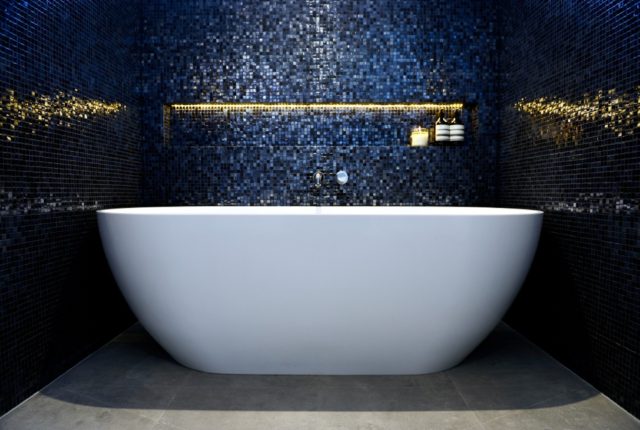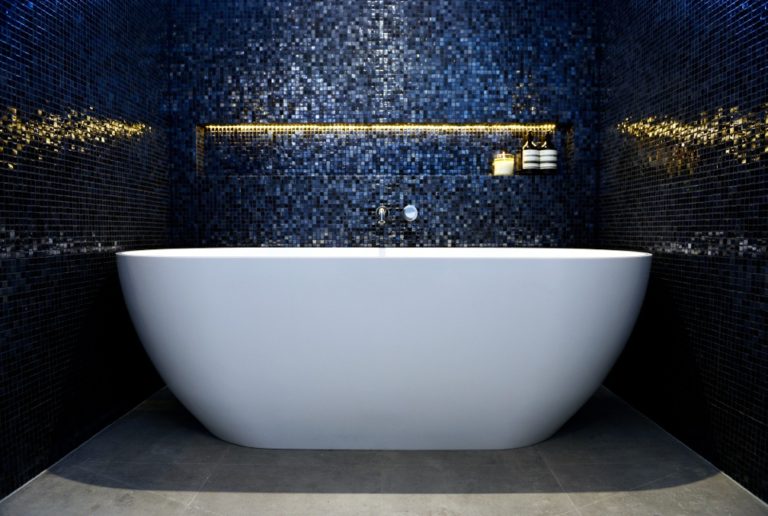 I do love a good bathroom reveal. Today's bathrooms are not the flat, sterile, functional spaces they used to be. There are so many options these days to add interest, warmth, texture and a real sanctuary feel. As a huge bath fan, I spend a lot of time in my bathroom, and in particular, the tub. I just hope pregnancy doesn't render me too big to get out one day…
Back to the judging!
Josh & Charlotte – came 3rd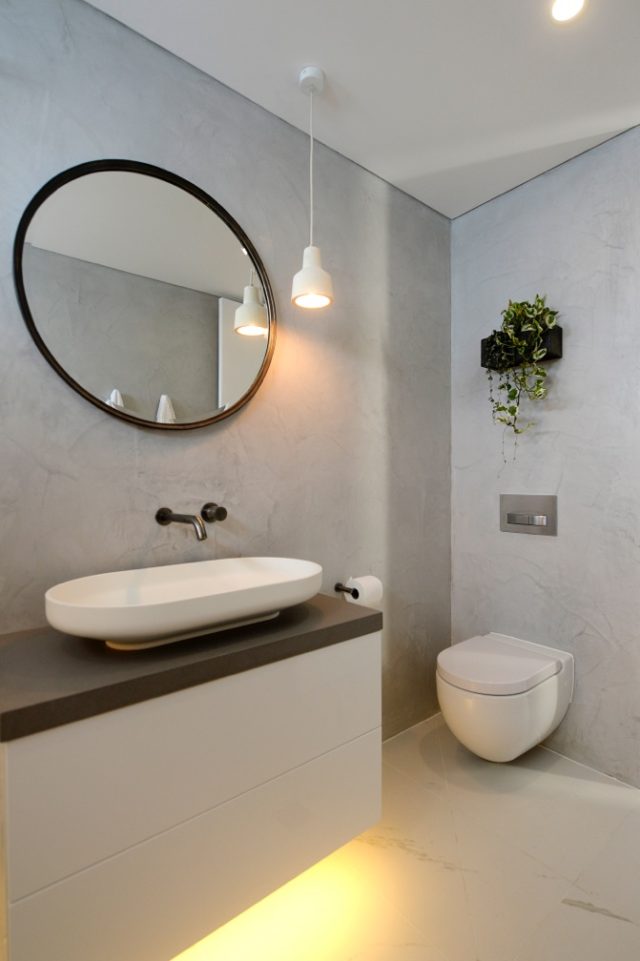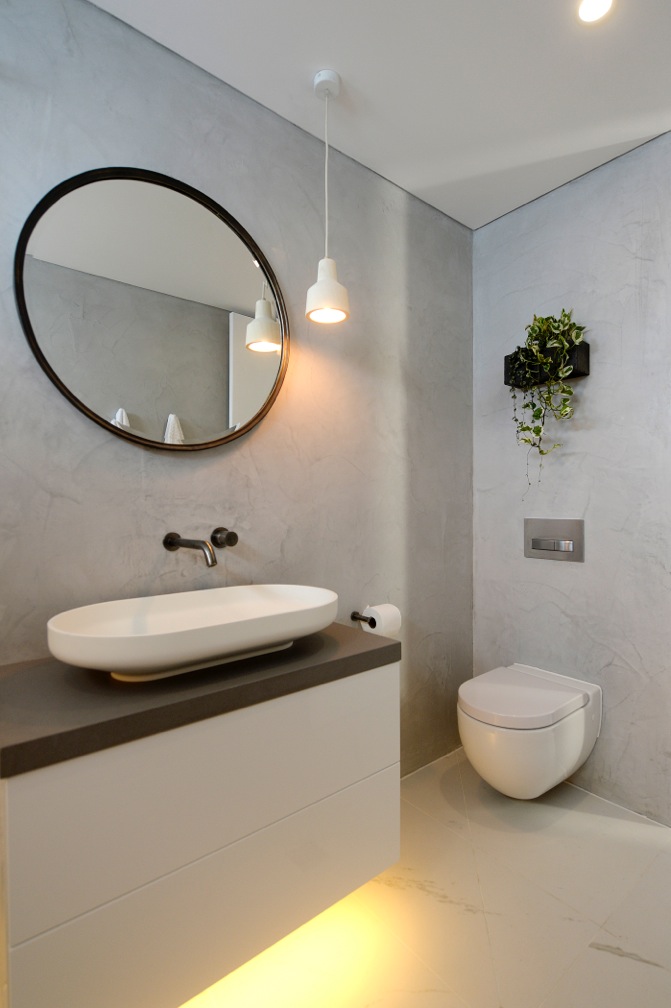 Shaynna Blaze loved its simplicity and Neale Whitaker was happy to see them back to the sophisticated aesthetic they showed at the start. Shaynna loved the tapware and lighting but John McGrath (standing in for Darren Palmer this week) thought the colours might date. Shaynna pointed out there wasn't enough lighting and the task lighting was in the wrong places, like over the toilet! The lack of benchtop space also bothered her. Overall, Neale said it was a case of good taste but bad planning.
Our pick to buy: round mirror in the style of Josh & Charlotte's.
Tim & Anastasia – came 2nd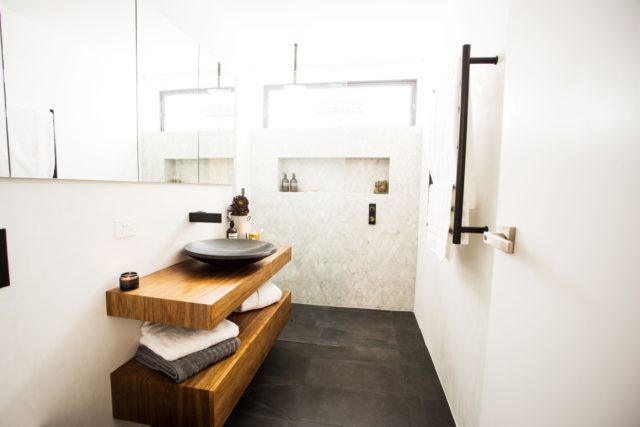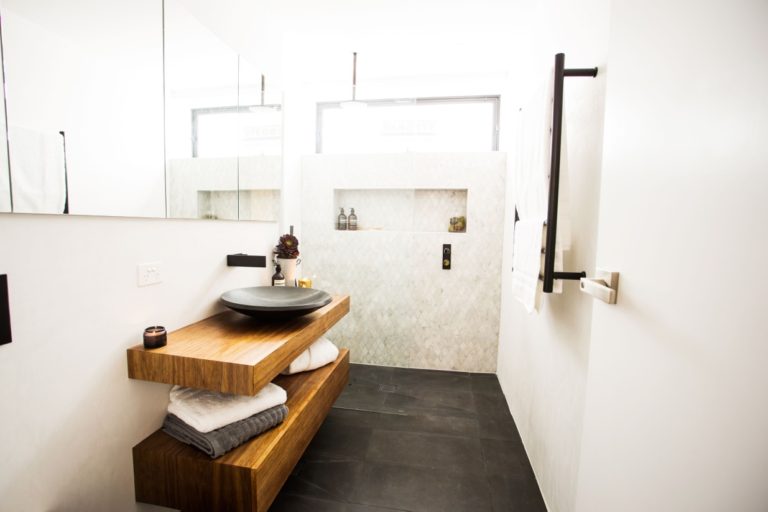 Coming last last week definitely shook this pair's confidence, not to mention Dee's copying accusations, leaving Anastasia crying in the bathroom showroom earlier in the week. Their bathroom week seemed pretty disastrous, losing a builder and a toilet cistern, but they definitely pulled themselves back from the brink and I loved their finished room. John and Neale agreed they'd responded well to last week's criticism and Darren's advice and lifted their game. Neale said they had their mojo back and it was a 100 percent improvement from their bedroom reveal. John said it was a 200 percent improvement! Touches like ample storage and heated flooring impressed them all but Shaynna didn't like the inconsistency of three different styles of powerpoints.
Our pick to buy: Tom Dixon candle.
Ayden & Jess — came last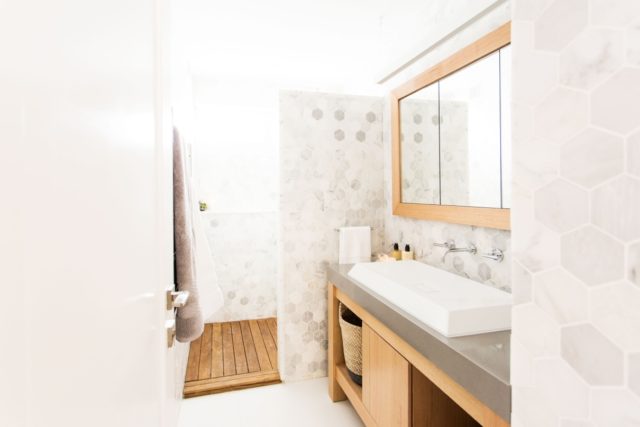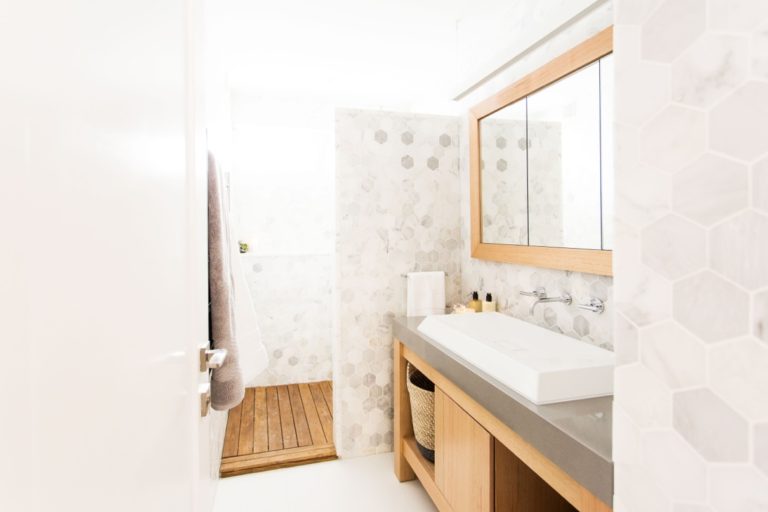 [contextly_sidebar id="zzOqMn0njD6AOYa7B3B25yCdUwORfMde"]Ah, those tiles! Neale's first impression was "busy" and Shaynna's "overwhelming". She went one further to say they were amazing, beautiful tiles, but the look has been cheapened by using them wall to wall. Neale said their impact had been lost and that the vanity/sink combo was completely impractical with nowhere to shave. It didn't get much better with Shaynna saying the blonde timber was all wrong. The lighting, Neale's favourite element, was brilliant, he said, and John loved the timber floor in the shower. Another thing none of them liked was the creation of a separate toilet, which they said was old fashioned and unnecessary. Shaynna said if you're going to take space away from the bedroom, you need to at least put a bath in and make it a real luxury. And she also spotted there was no way of opening the shutter on the window. Whoops. Neale said the room was frustrating because they were talented; there was lot to like but they needed to calm down and choose their hero, not make everything the hero!
To make matters worse, it seems they don't yet realise quite how much they spent on those tiles. Eek!
Our pick to buy: Saba pendants.
Darren & Dee – came first by half a point (after Ayden & Jess took one off them, part of last week's prize)
Dee was, as ever, super confident from the start. Darren of course, was sick and admitted to hospital with pneumonia.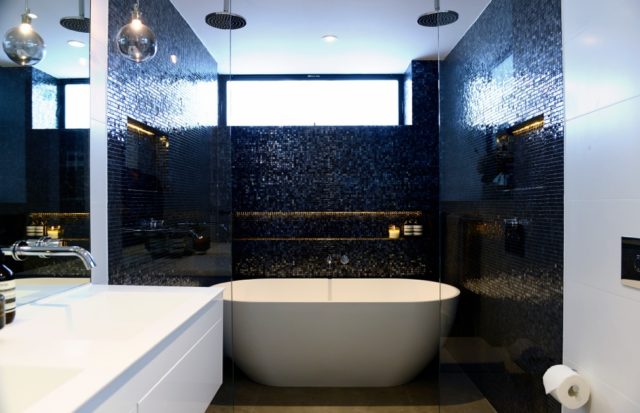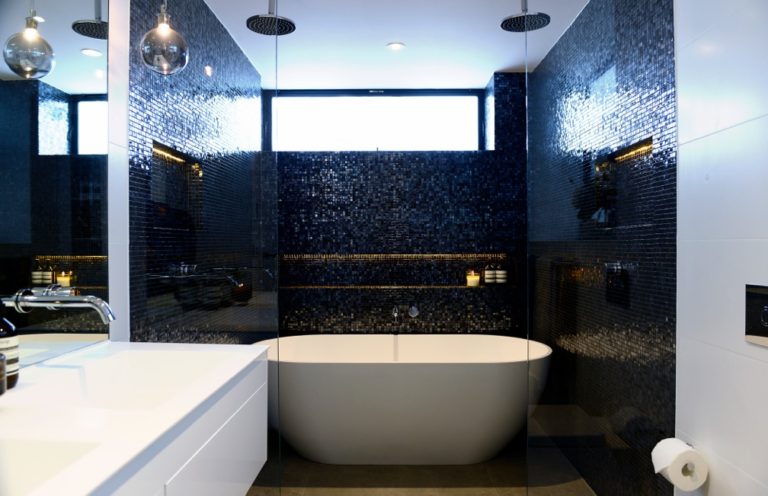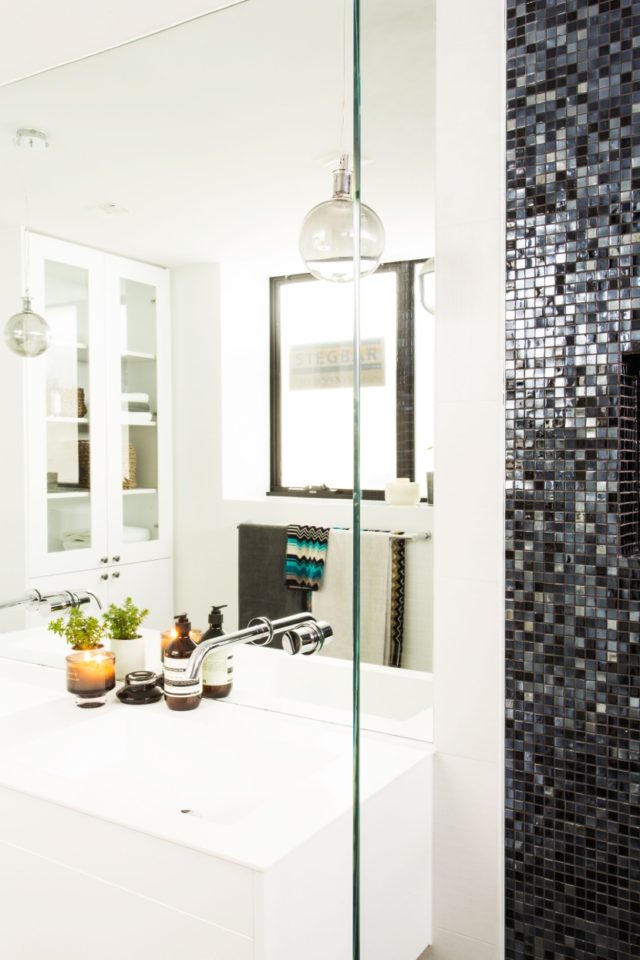 The judges had very little other than positives to say about this room. "Glamour, glamour, glamour," began Neale. Shyanna said it was instantly different from all the other rooms. Neale said it had oomph. Practical Shaynna wasn't sure the double shower with short shower screen was practical. John loved it for its aesthetics. Shaynna said there was nowhere to put a hairdryer etc on the vanity, which made it dangerous. But nobody could knock the storage!
Our pick to buy: Scent of Home candle.
[contextly_sidebar id="9hShRp8IAwJm9w1mRq0U9KgIgIvtT3XQ"]