It's not often we see a reno-related product and we think 'how has nobody thought to do this before?!' But KitchenPod is one of those and we couldn't wait to share it with you!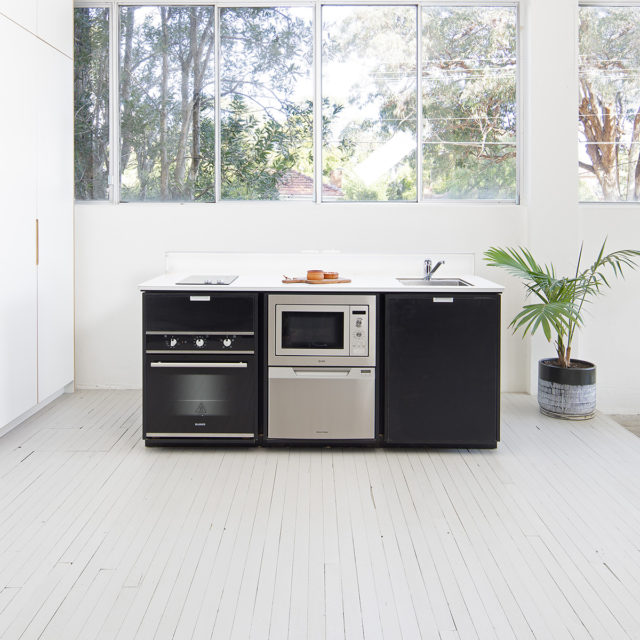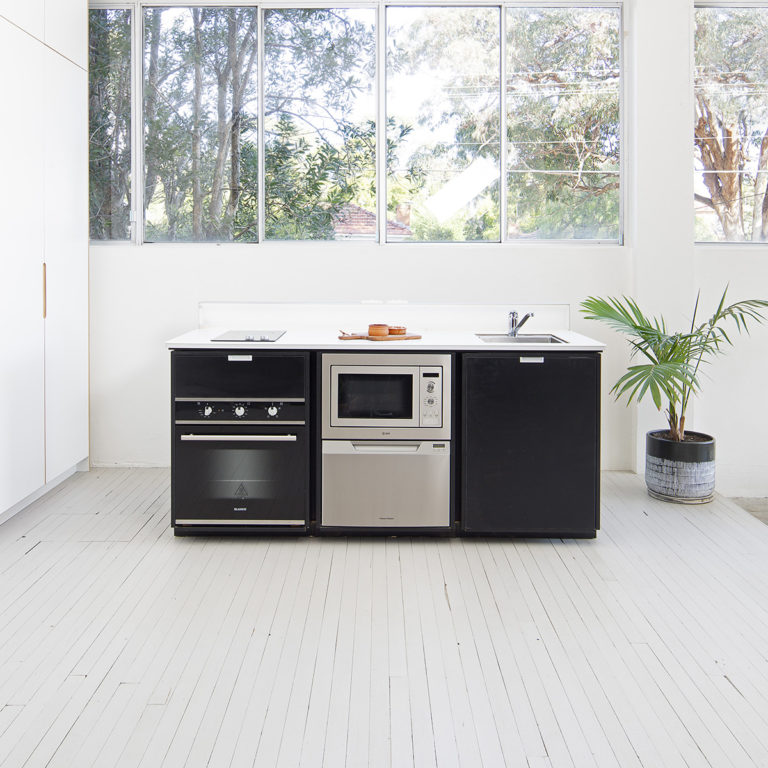 It's the temporary kitchen you hire when you need to be rescued from your kitchen renovation. Just wheel it into your house or apartment, plug it into a regular powerpoint and continue to cook and even wash up (and use a dishwasher), while your actual kitchen is ripped out and remodelled around you! No more living off takeouts and paper plates (I've been there!). And no more having to wait to renovate until summer when you can more easily live off salads and barbecues!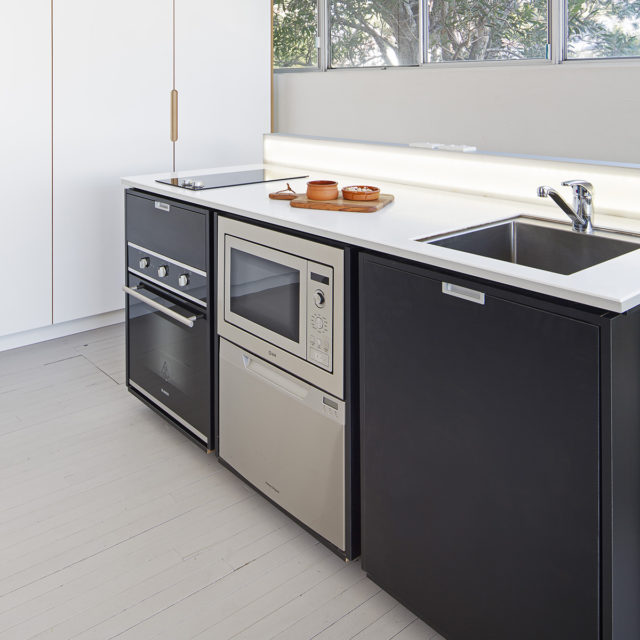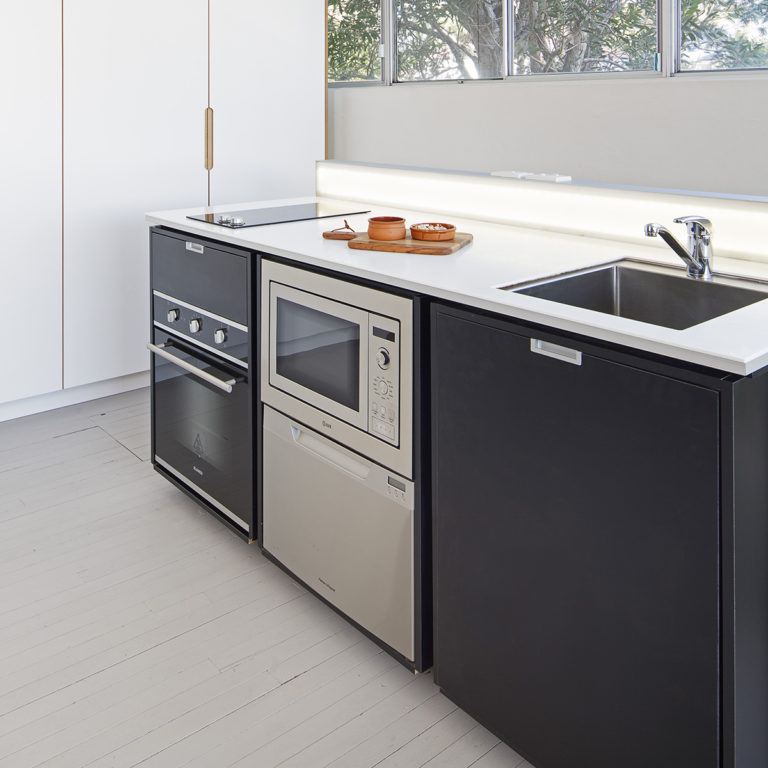 Typically located in your dining room or garage, KitchenPod works in both houses and apartments due to its modular method of getting onto site. It allows you to continue to have a functioning kitchen in your home, preparing all your own meals for the duration of your renovation. All you need is a standard cold water tap and powerpoint nearby and they set it all up for you.
It's the brainchild of Matt Michel, a kitchen, bathroom and interior designer on Sydney's Northern Beaches. The idea was born out of a genuine need he saw from his clients. They were stressed out about feeding their families for the duration of a kitchen renovation while still living on the premises. And after searching for temporary kitchens for hire to help them out, he discovered no such thing existed anywhere in the world!
Having a degree in Industrial Design, Matt set about developing a system using suitable standard appliances in a modular assembly that can be wheeled onto site, and adopting a simple plug and play setup.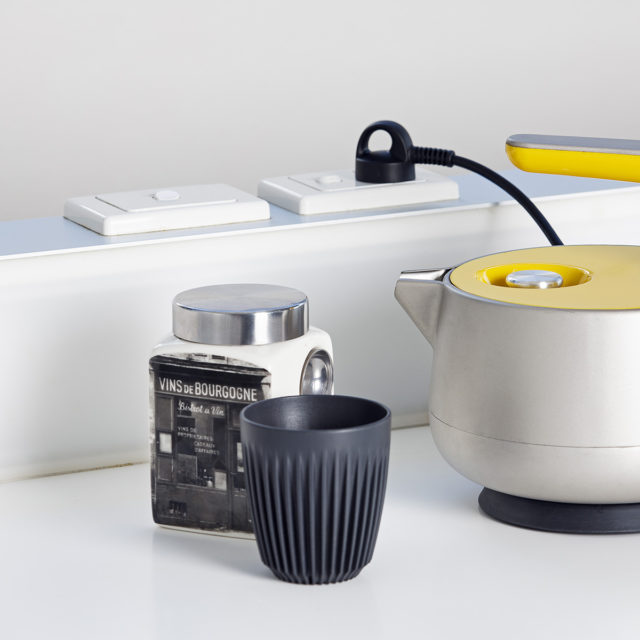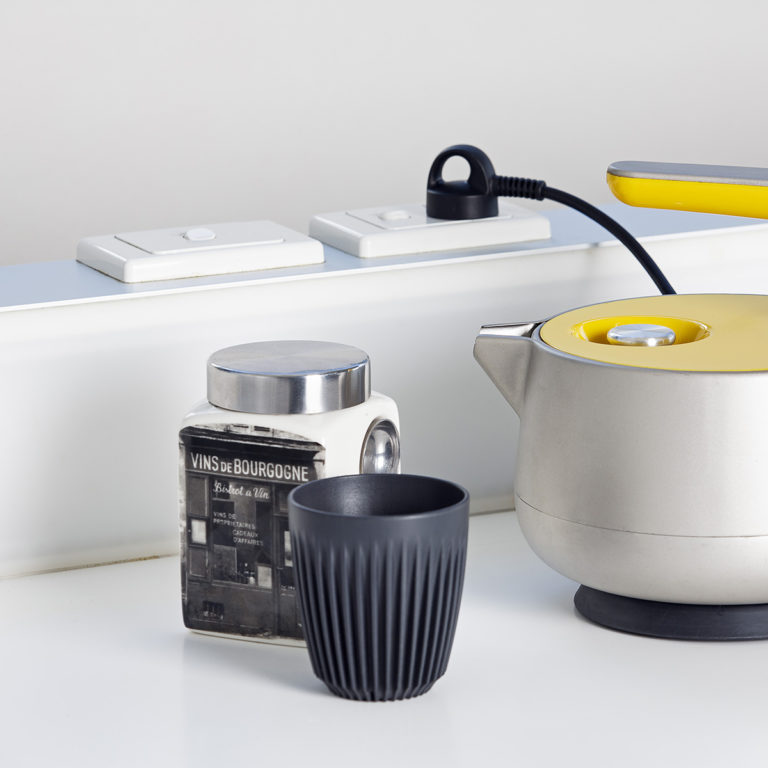 So what does it actually include? The Cooking Pod offers a cutlery/utensil drawer above a full size 60cm oven with a two-burner ceramic electric cooktop. The Preparation Pod comprises an easy clean solid surface preparation bench with a separate powerpoint for your own toaster or kettle. There's even an integrated microwave with griller and Fisher and Paykel Dishdrawer underneath, which clients often say is the most important feature.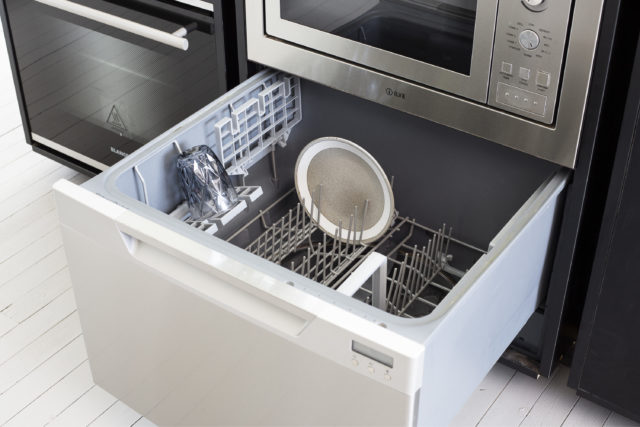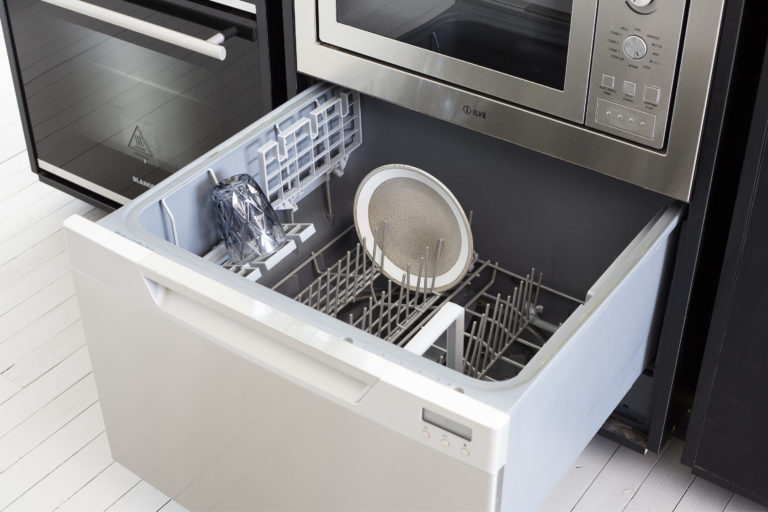 The Cleaning Pod comprises a full size stainless steel sink with separate drainer, hot and cold water mixer and pump for waste water up to 25 metres away. Inside is a separate safety circuit board which connects to a standard 10-amp powerpoint. There is even a backlit splashback if you set up in a garage.
Since developing an initial prototype in conjunction with some likeminded cabinetmakers in 2014, many clients have enjoyed the convenience and affordability of Matt's KitchenPod, for as little as four weeks right up to 11 months. A full patent was awarded in 2018 and the finessed version is proudly designed and manufactured here in Australia and available for anyone to hire, from $290 per week.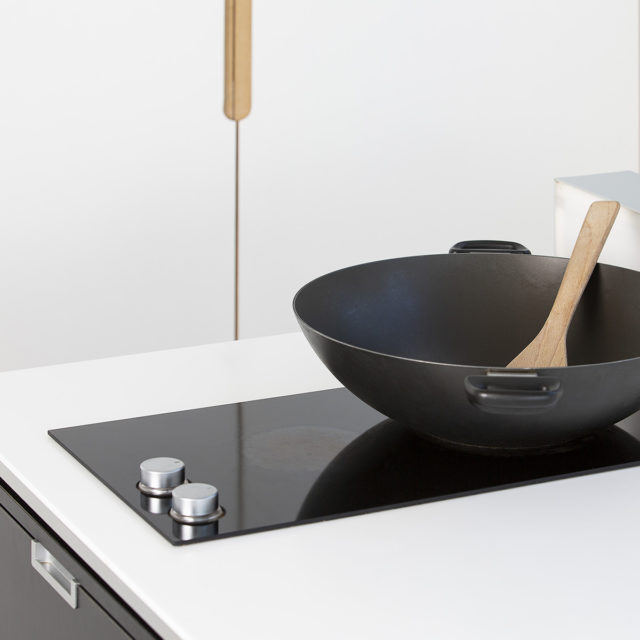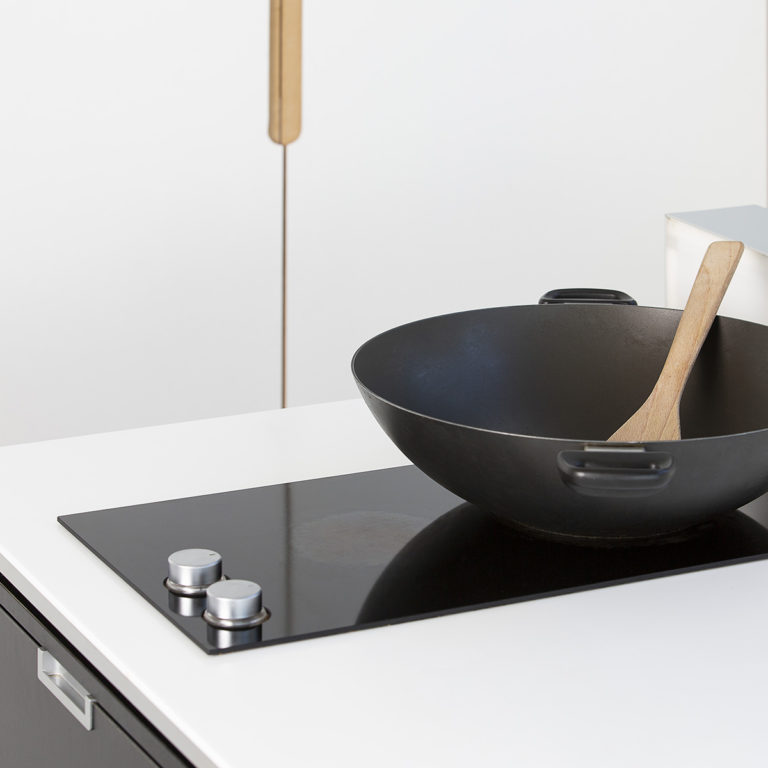 Matt continues to design kitchens, bathrooms and interiors all over Sydney, but he can now offer the rental of the Kitchenpod to make clients' lives easier during their reno.
Kitchenpod is now available for hire to other designers and architects, kitchen companies, builders and their clients, throughout the Sydney metro area (although they are hoping to extend this in the future).
For your chance to win four weeks' KitchenPod rental (you must live in the Sydney metro area), complete the form below by midnight AEST on Wednesday 15 July 2020. This competition is only open to people renovating in the Sydney metro area and is subject to to availability.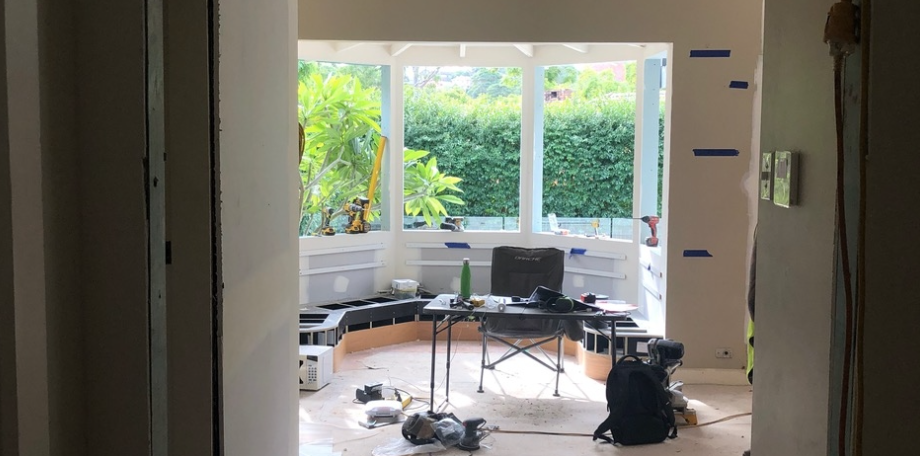 Move out during renovation or live through it? That is the question!
To move out or stay living in? That is the question when renovating. Stay and navigate your way around a barrage of builders walking through your home (risking dust and…