The creation of an Ohio based engineer Herbert Johnson, KitchenAid's iconic stand mixer celebrates its 100 year anniversary soon and the company have added a limited edition heritage-inspired Misty Blue iteration to commemorate the occasion.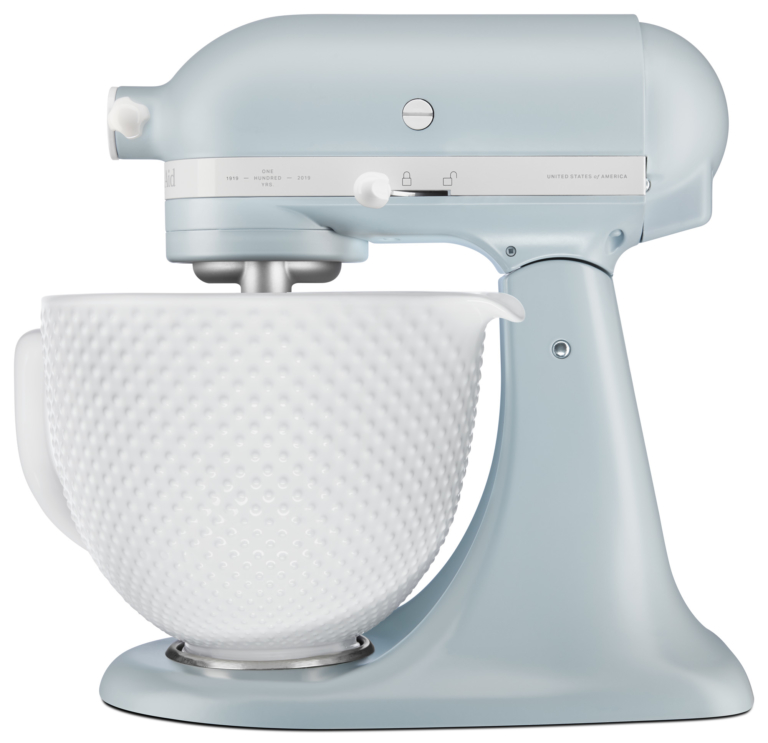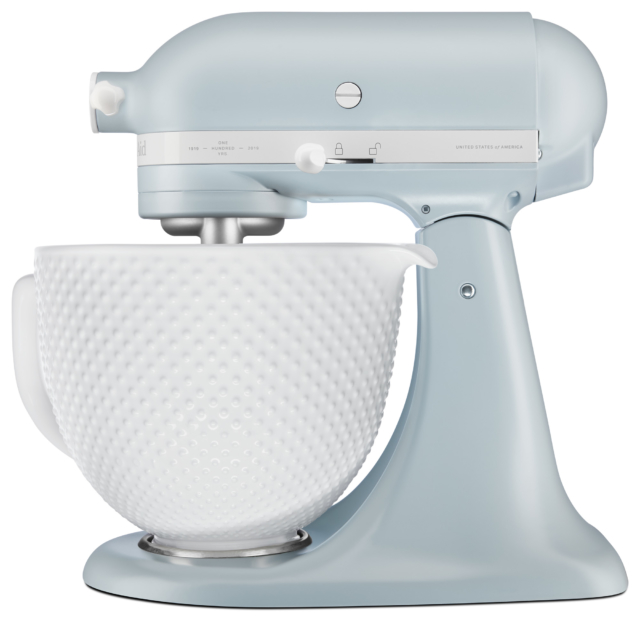 Herbert came up with the design in 1919 after watching a baker mix bread dough with a heavy, iron spoon and aside from hugely assisting commercial bakers, the design had a massive impact on the home cook who, until that point, had to mix baked goods manually.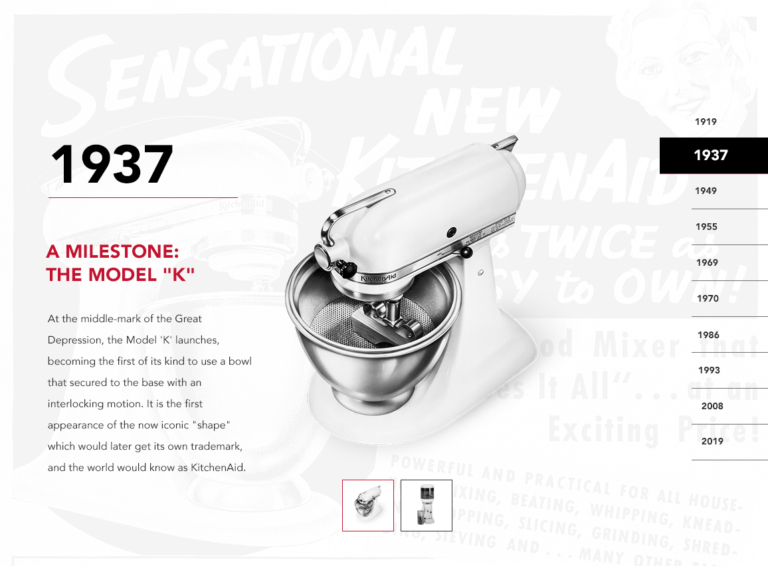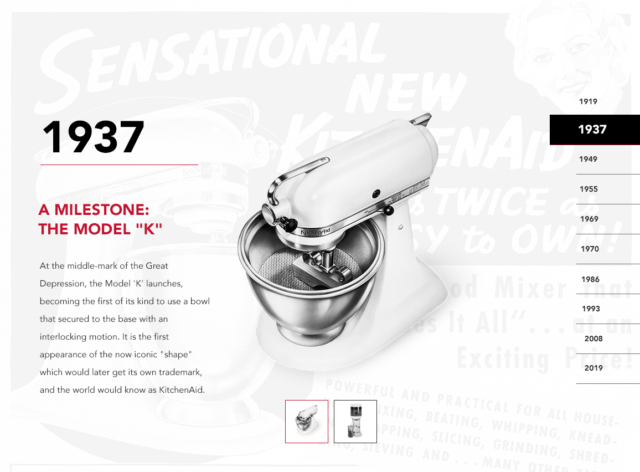 The other thing that really stands out about KitchenAid is the way in which the brand embraced colour – a tradition that dates back to late 1930's. It was on the eve of World War II that the brand's iconic colour palette came about, forever changing the world of white goods. Colours such as 'Sunny Yellow,' 'Island Green,' 'Satin Chrome' and 'Petal Pink' were popular in the 1950's while the 1990's saw the introduction of bolder hues such as 'Empire Red,' 'Hunting Green,' 'Cobalt Blue' and 'Majestic Yellow.'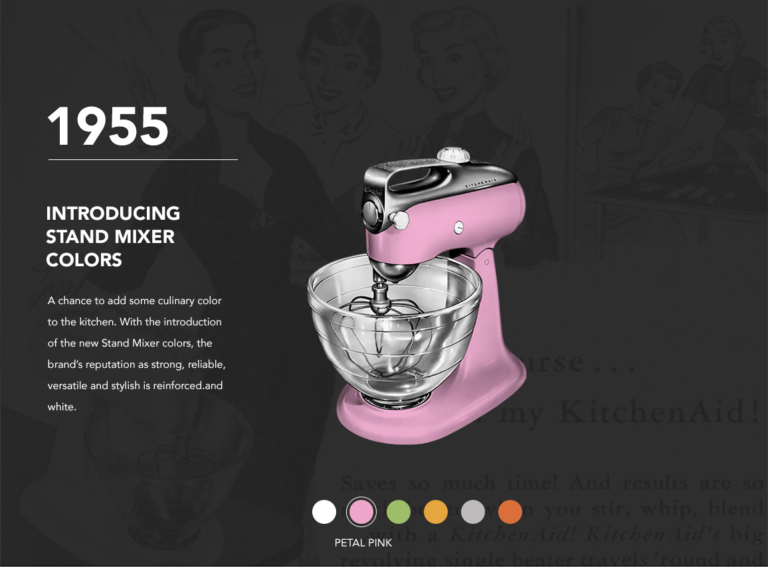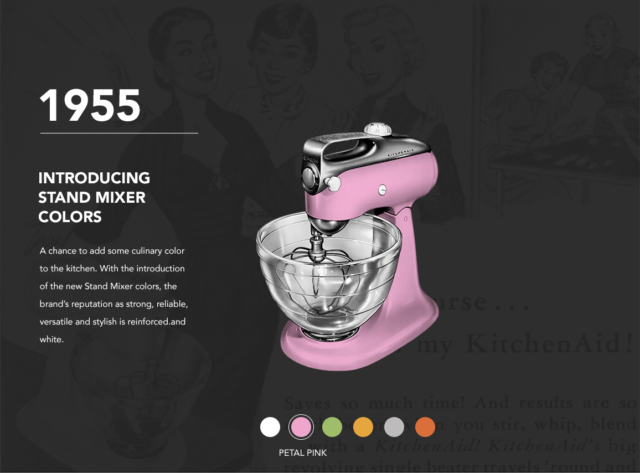 Aside from the stand mixer, the brand launched a dishwasher in 1949, a fridge in 1986, a food processor in 1993 and an induction cooktop in 2008.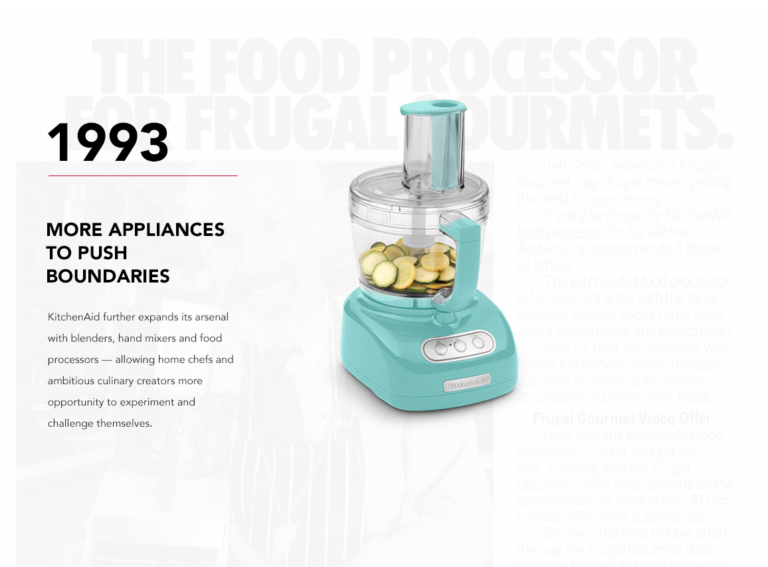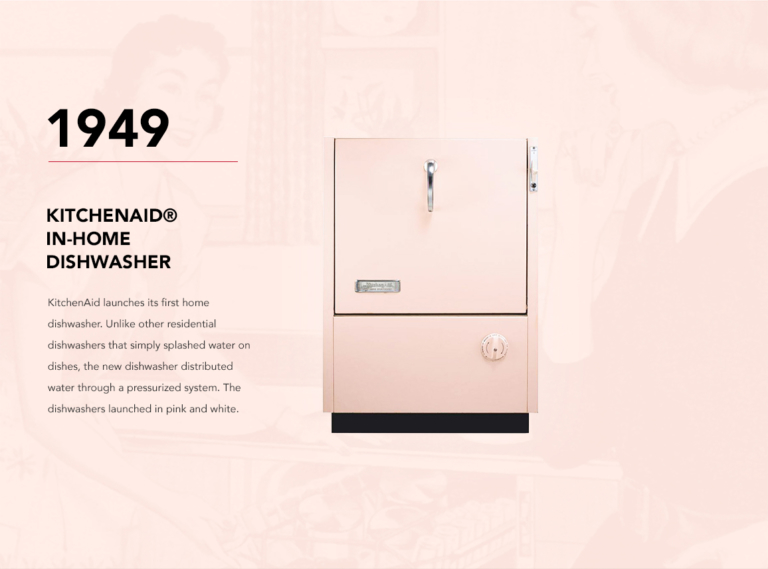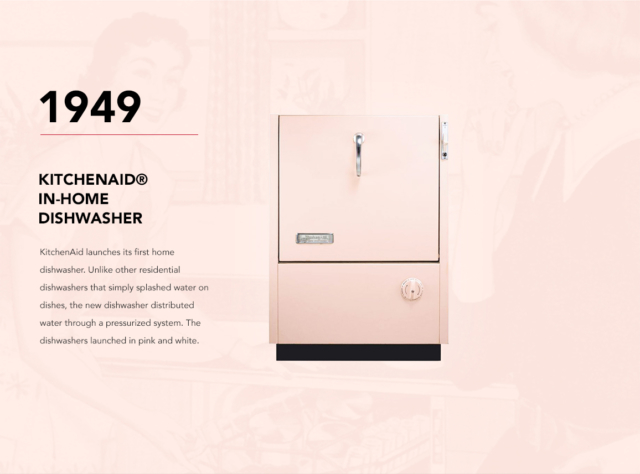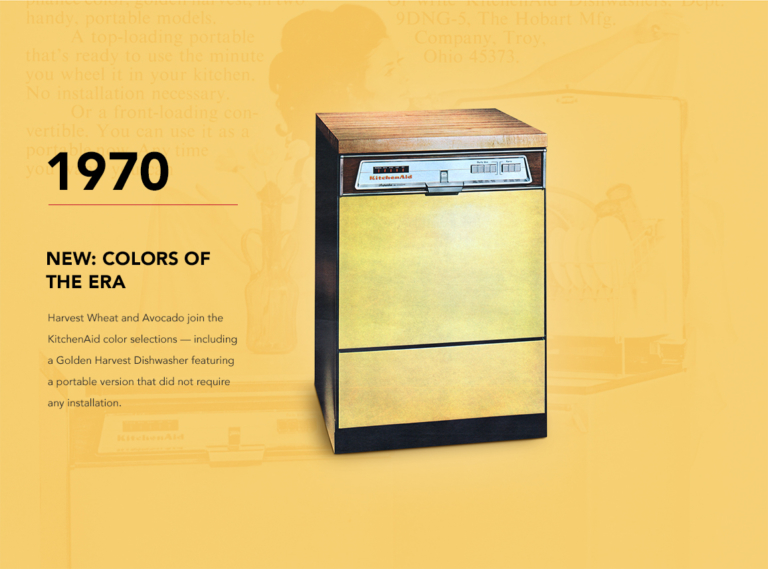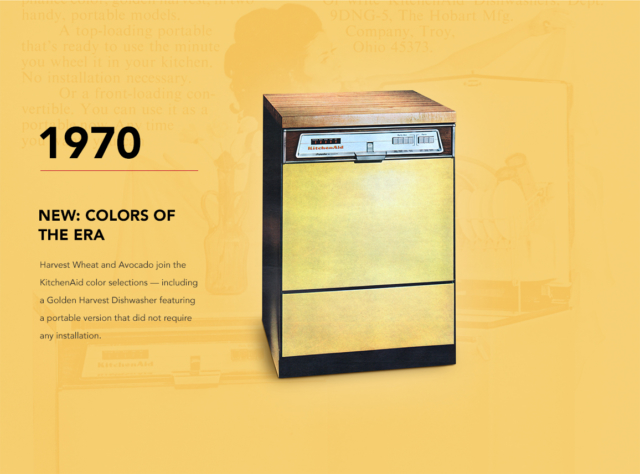 To celebrate the anniversary, the limited edition 'Misty Blue' colour is a nod to the brand's roots – a soft blue with a hint of green, the gorgeous hue recalls one of the first colours that KitchenAid ever introduced. "Misty Blue brings back a definitive style that will spark nostalgia across generations, while also continuing to inspire in the kitchen. As we commemorate the brand's past, we want to celebrate all the passionate home cooks who have inspired our innovation for the last 100 years," says KitchenAid's general manager and managing director Asia-Pacific, Kay Oswald.