So the 'which colour' decision just got a whole lot harder! Sorry! Just in time for Christmas, KitchenAid has announced the addition of 4 new beautiful hues to the Artisan Stand Mixer range and another 4 to the Platinum Collection Stand Mixer Range!
Artisan Stand Mixers (Clockwise: Watermelon, Truffle, Crystal Blue and Cocoa Silver):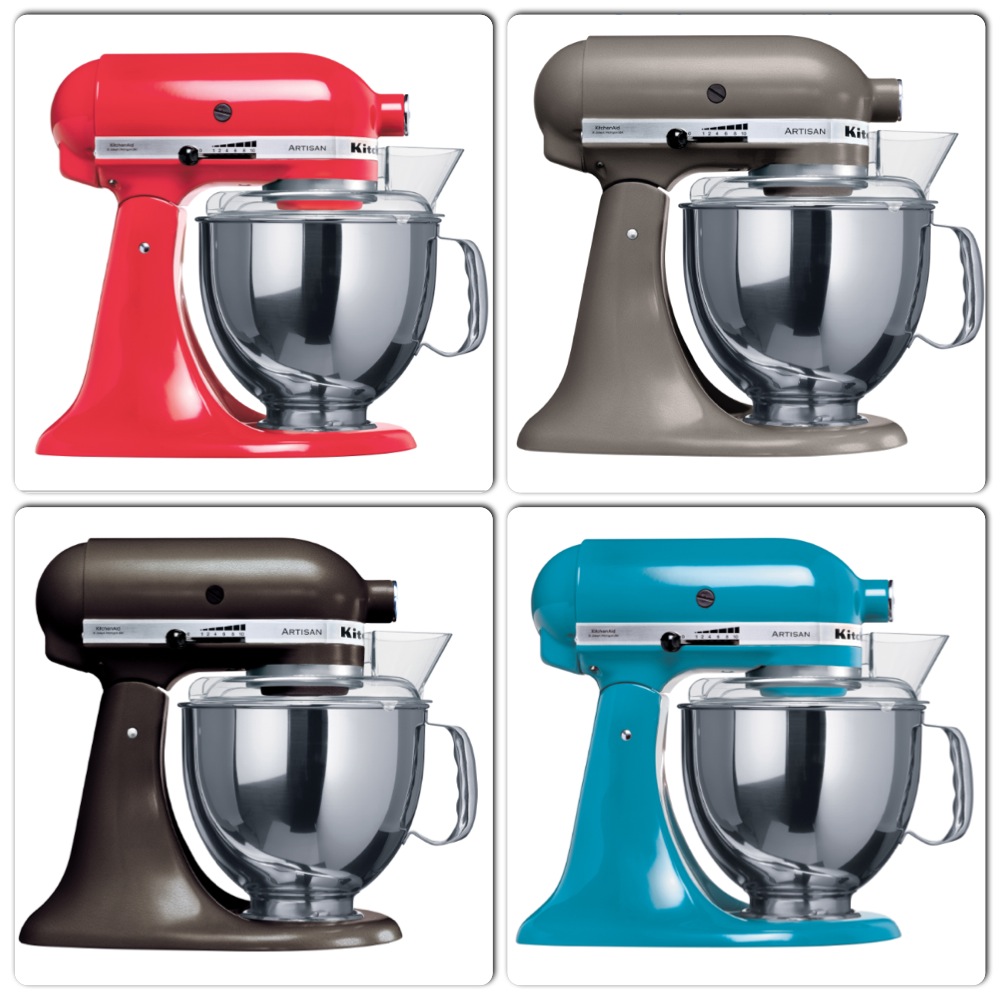 I love the new Watermelon, which looks so cheery and bright!
Platinum Collection Stand Mixers (Clockwise: Plumberry, Liquid Graphite, Bluberry and Toffee):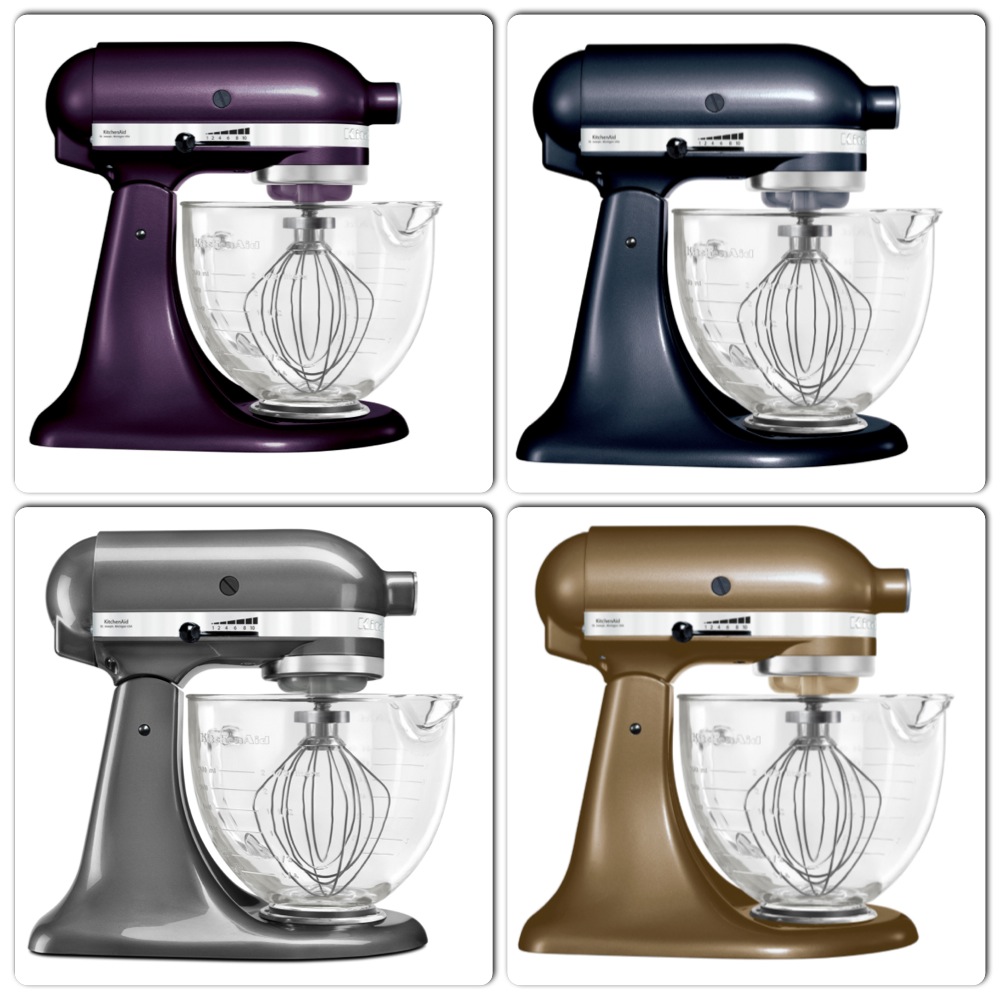 If you're like me and go gaga over anything navy and gold you will be in heaven with the new Platinum Collection colours!
Are you as undecided as me as to what colour you should get? The Colourology Quiz may be of assistance, however I believe the only thing that could make the "which colour' debate easier would be to have interchangeable components so you could mix up the colour of your machine as often as you do your cushions on the couch (hint hint Kitchen Aid)!
Personally I love the new hues, I think this is certainly the best colour range yet! Are you in the market for a stand mixer? What's your favourite new hue?
RRP from $799 and available now from quality home and kitchenware stores around Australia. More info.