With more than a touch of Ken Done, Kip & Co really do have a uniquely Australian aesthetic. It's the vivid hues, bold prints and general sunniness of the brand that has garnered them a loyal following – many of whom will be pleased as punch with the brand's spring/summer 2015 collection titled Summer Storm.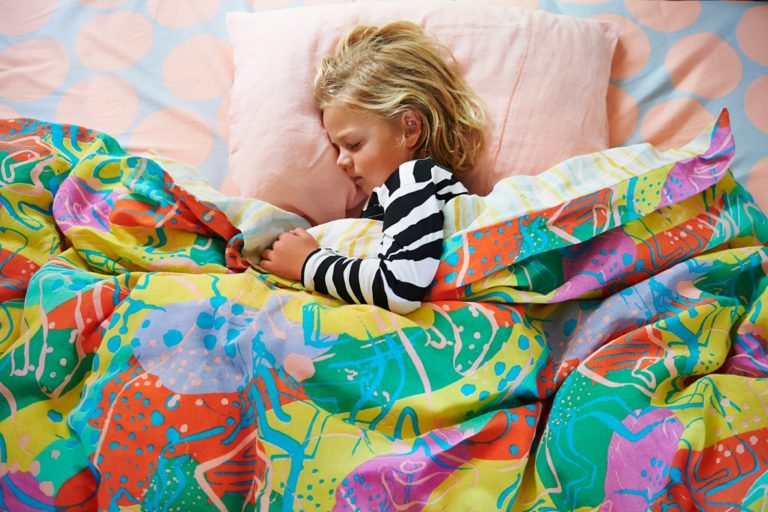 With a complete range of adult, kids and tiny bedding and accessories, this is Kip & Co's most comprehensive collection to date. Cerulean blues sit alongside peach tones and crisp white and grey. Graphic prints and soft, muted ones ensure diverse tastes are catered for.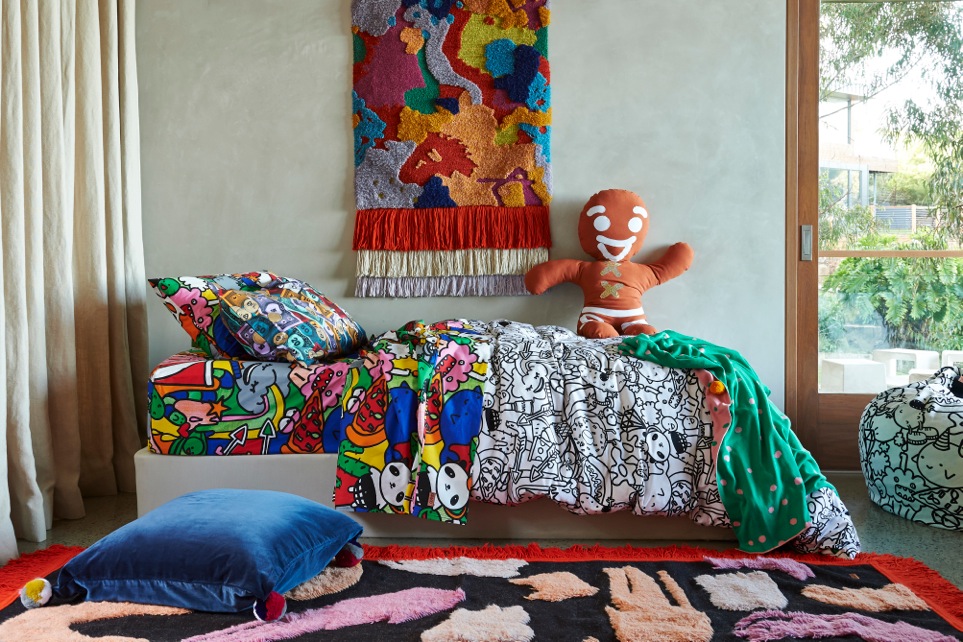 The range also sees the addition of some gorgeous abstract themed wall hangings – a new foray for the brand. "These statement pieces are so special. They're truly made with love and encompass the same Kip & Co vibrancy and colour energy," says Kip & Co co-founder Hayley Pannekoecke.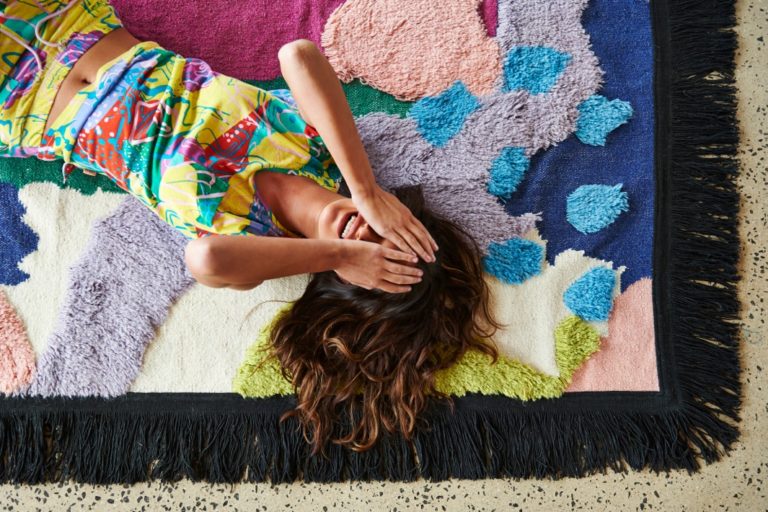 The brand's home offerings have also expanded to include luxe French linen tableware with napkin sets and tablecloths. A plethora of rugs and beanbags also feature alongside printed Hammam towels and roomy reversible linen bags and robes.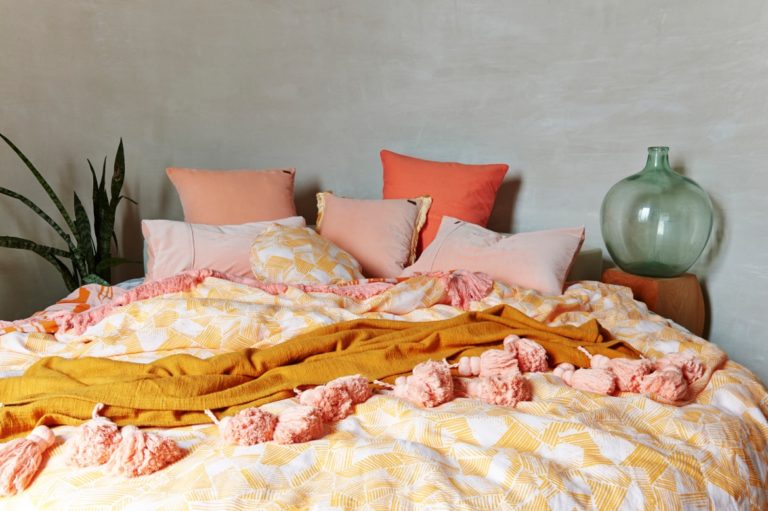 And for the diehards, Kip & Co's signature velvet collection can still be found, albeit in updated colours, alongside their bamboo baby swaddles and soft cotton pom pom blankets – a definite highlight.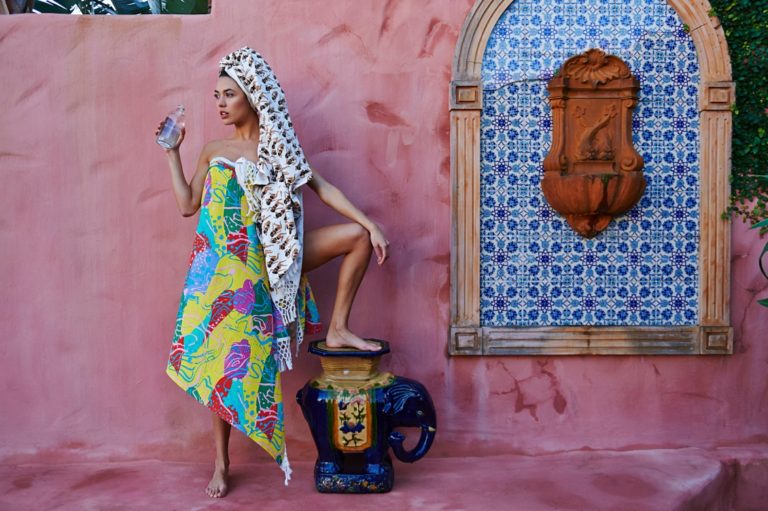 The future has never looked so bright!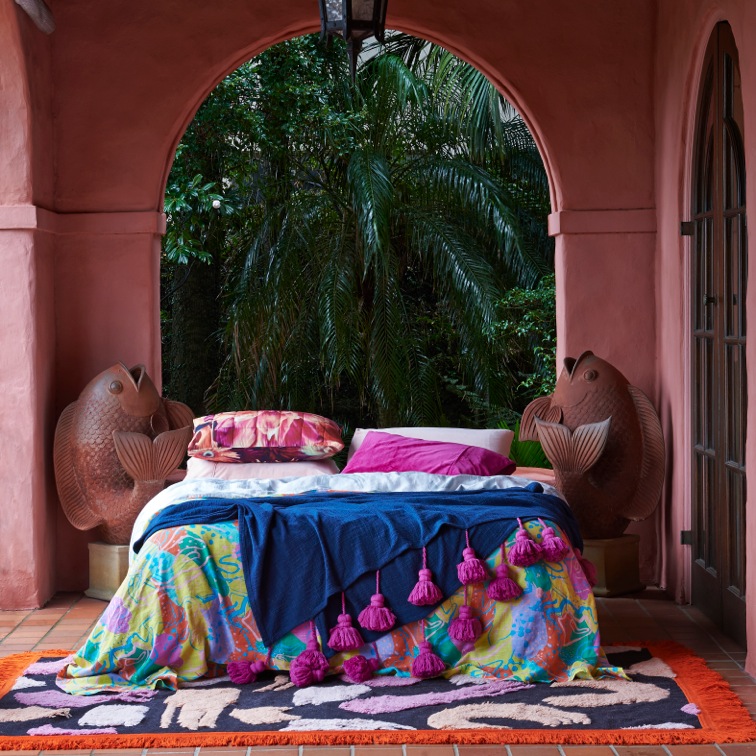 Shop online.