Inspired by the latest The Block room reveal, each week, interior designer and stylist Jono Fleming shares his thoughts…
I'm breaking all my rules this week and not even referencing eras (there's nothing scarier than a vintage kids room!). It was all about the extra bedrooms, and some more bathrooms, on The Block, and many contestants chose to style these spaces as kids rooms.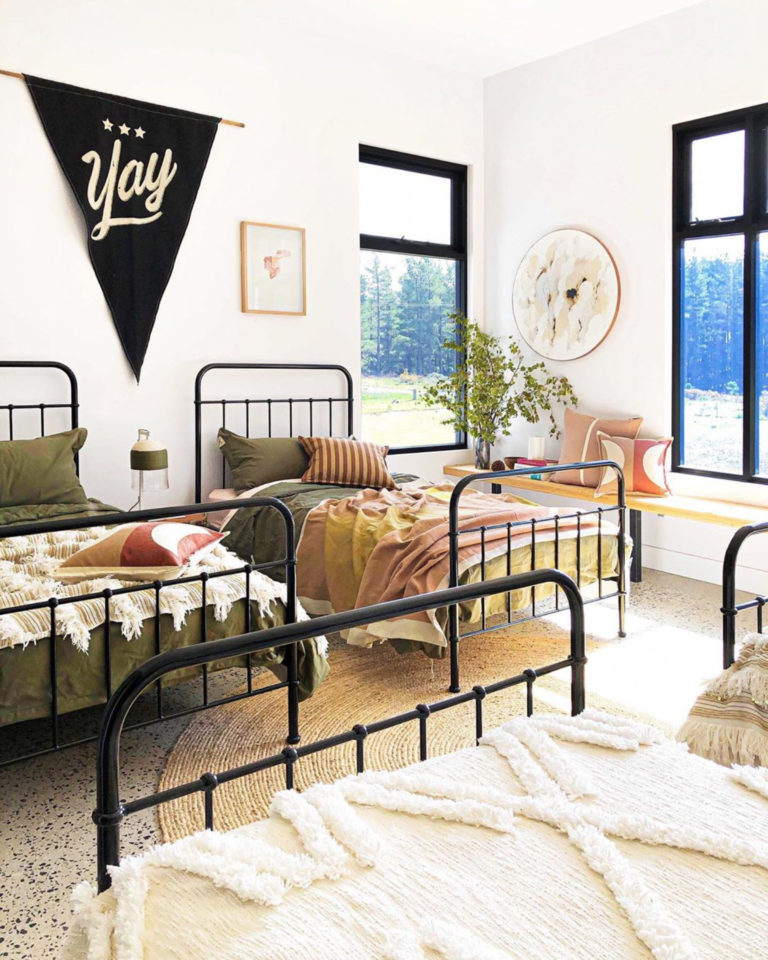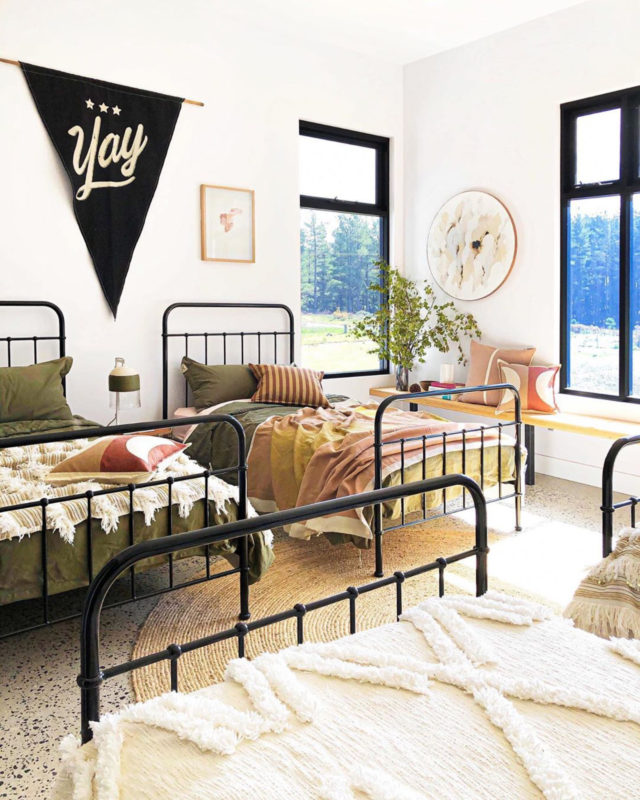 So today, we're delving into the world of kids rooms. What makes a good one, what are the key things you need and how to you convince your child they don't want that Peppa Pig poster for their wall (hint: you're probably buying them the poster).

Whilst I don't have kids of my own just yet, I approach designing a room for kids the exact same way I would any client. Questions I ask are what are they interested in, will this stand the test of time and most importantly, is it functional? When I used to design kids bedrooms at Inside Out magazine, we always approached the room from the angle of problem solving. What is this child's interest and how do we translate this into a designer room?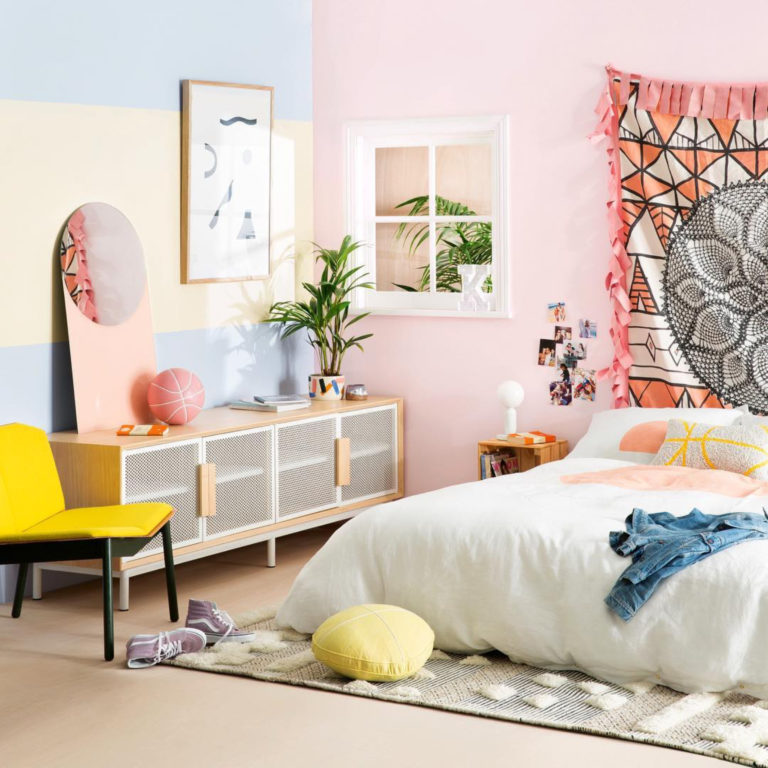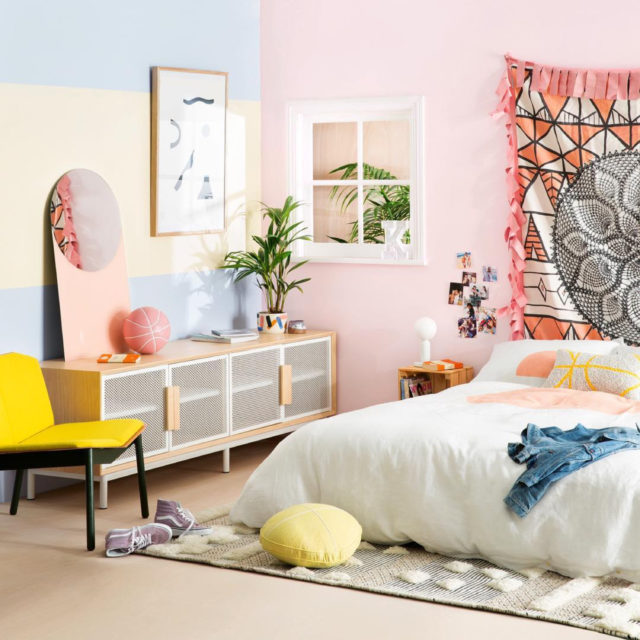 There were two main things I always tried to tackle: how to make branded merchandise chic and storage, storage, storage!
We can all dream of having a perfectly styled children's room, in dusty pastel colours, with frayed edge cushions neatly placed on a chair next to the bed, but in reality, kids really love stuff. Lots and lots of stuff. And stuff with characters on it. It's not their fault, it's specifically branded to attract them and there's no escaping it.
There are some ways to get around this though. Pick out key colours and shapes from these characters. Brands like Pottery Barn Kids often do beautiful interpretations of iconic characters. Things like wall decals are perfect to stick on and off the wall, as interests change, you can swap them out. Most importantly, realise that even if you do everything you can to make the perfect designer kids room, that's mainly going to be your taste, and as a budding interior designer who painted his bedroom a variety of colours over the years, you have to let kids grow into the space and personalise it themselves eventually.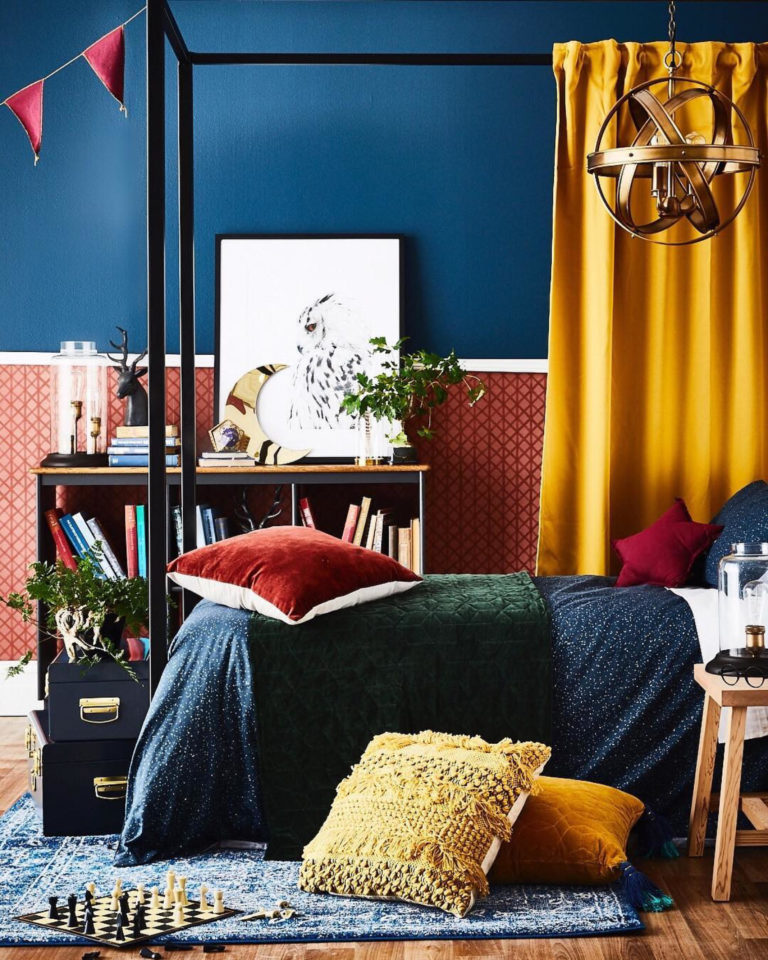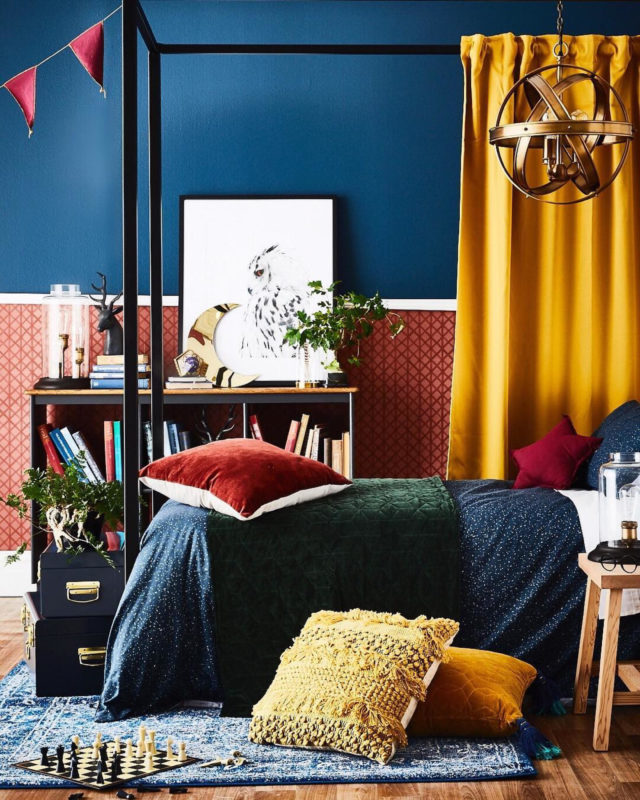 The other huge consideration in a kids room is storage. You can never have too much! Think about how your child plays with their belongings though. Some kids (raising my hand slowly…) might shove all their toys and clothes into their wardrobe for a quick fix to clean their room. Others might be a bit more organised, collectors even, and want to display their wares neatly on shelves. Again, it can be a personal thing on how they use their space so find storage that can adapt to this.
Something many parents are considering as well is not too gender specific rooms; pink for girls, blue for boys. This week I've put together a dinosaur themed room that any child could grow into, still with lots of colour and pattern but with enough space to add their own taste. The idea is to have a room that fits in a traditional home but could be fun for a child of any age.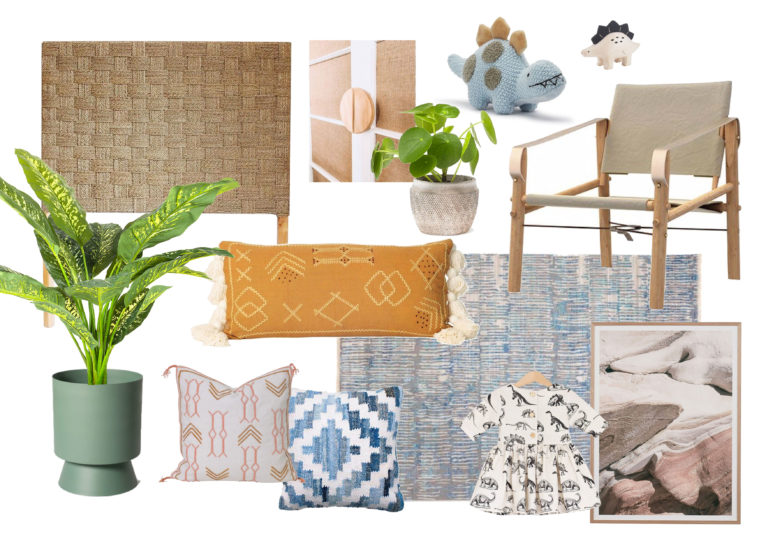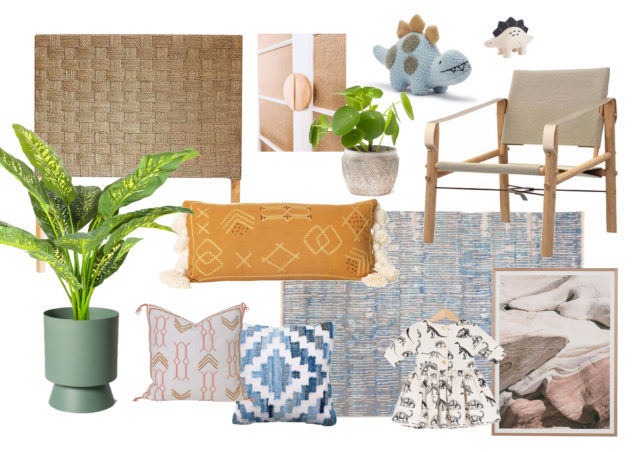 Like I said, let them have the space to make it their own, with your help of course. It's an inevitability and you may as well embrace it!
For more on Jono | Follow him on Instagram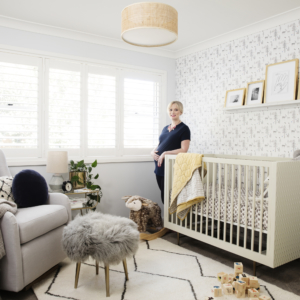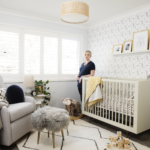 Baby number two's modern and unisex nursery reveal
Photography by Sam McAdam-Cooper There's a new room in our house which is calm, serene and incredibly tidy… because nobody uses it yet! I like to leave the door open…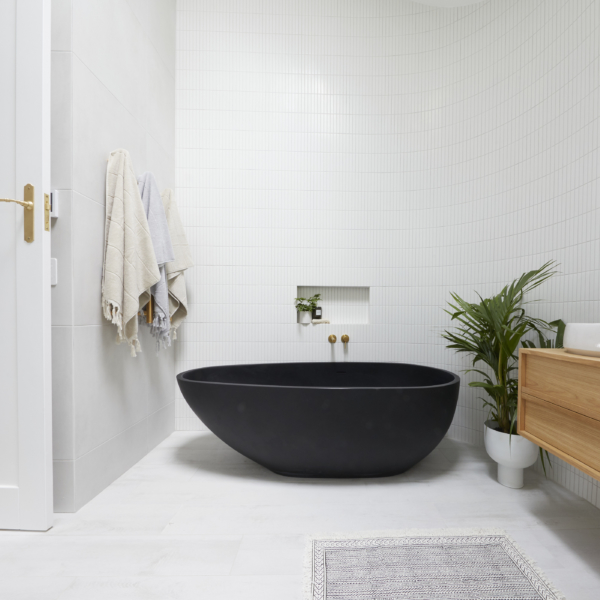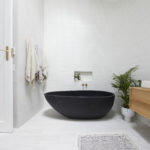 What would Jono do: bath tubs over the decades
Interior designer and stylist Jono Fleming shares his views on the latest Block room reveals, how bath tubs have changed over the decades and if they're worth investing in. Over…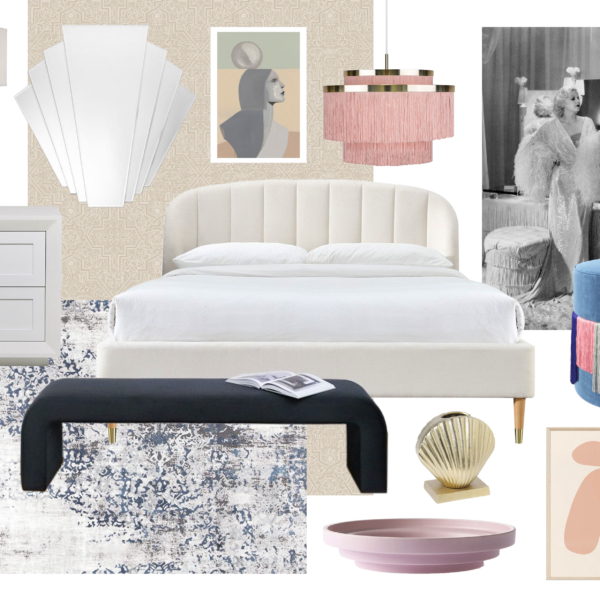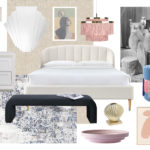 The Block 2020 master bedrooms: What Would Jono Do?
In our new regular feature, stylist and interior designer Jono Fleming shares his research on decor across the decades and what he would have done with those Block master bedrooms.…