A favourite motif of the talented Victorian based artist Kaz Morton, the rainbow is back in her latest collection, in all of its faded, retro glory. Brimming with texture and earthy tones, her latest ceramics collection bears more than a passing nod to the 1970's, the era in which the artist was born.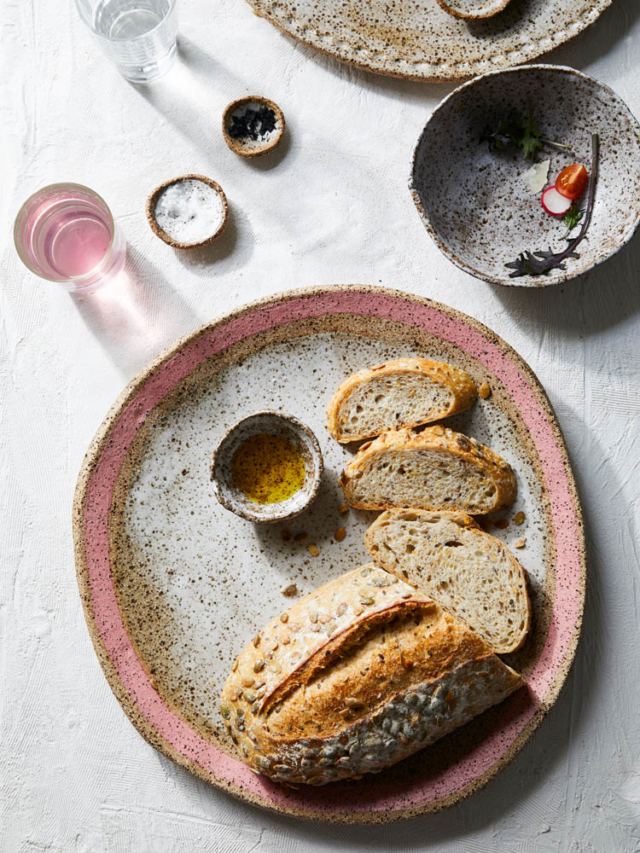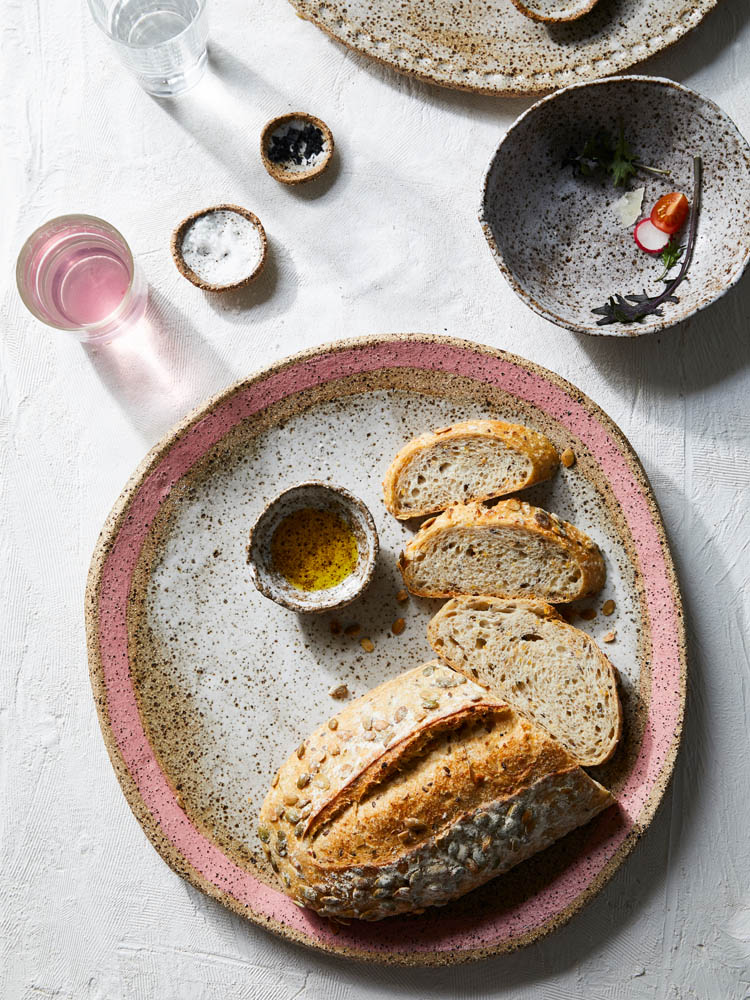 "The 70's was a very chilled decade to me and I really wanted to incorporate a lot of texture and earthy tones into this collection along with that relaxed summertime vibe. The rainbow features heavily because it's a visual that I associate with the 70's, but in this range it's a little softer in its palette. Retro rainbows on polyester track suits are just my vibe!" says Kaz who recalls wearing matching rainbow tracksuits with her sister as a child.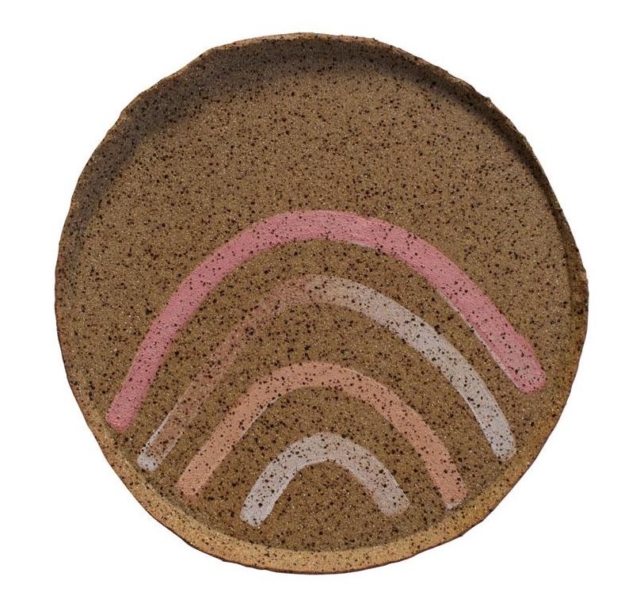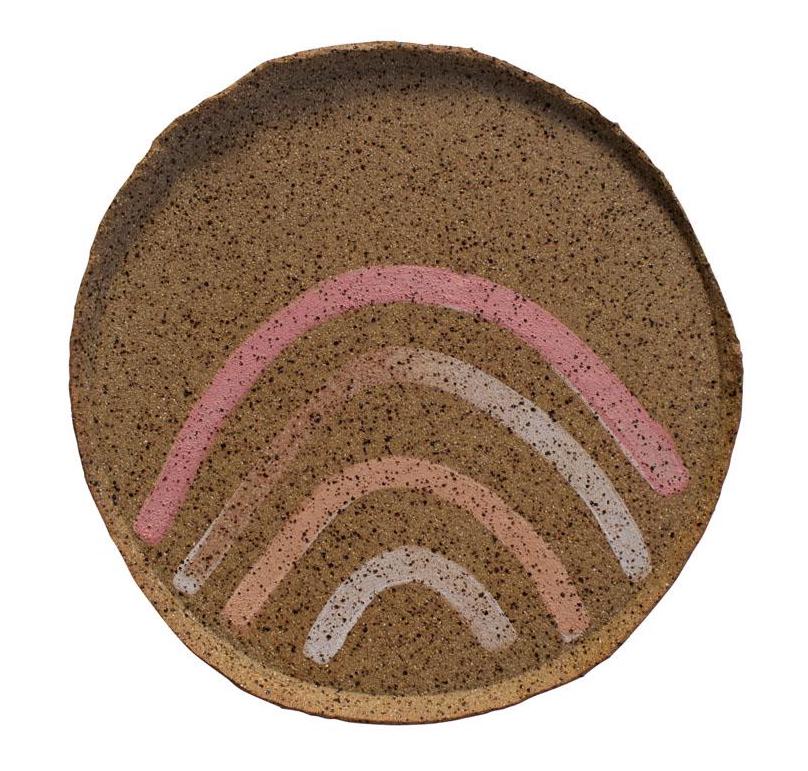 Rainbows aside, the nostalgic references continue throughout the collection which has a strong organic earthenware vibe achieved largely by hand – there's no moulds or machinery used aside from the kilns used to fire the pieces.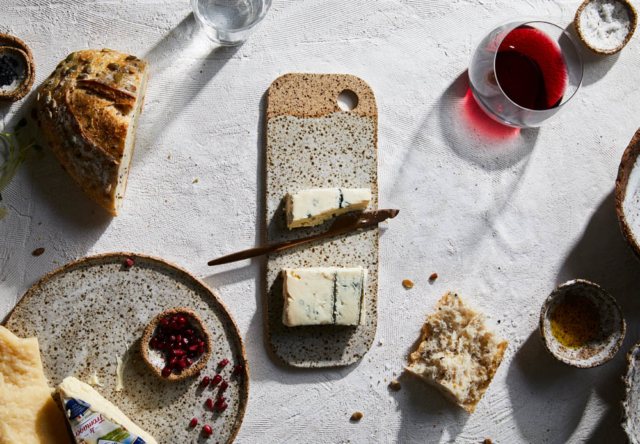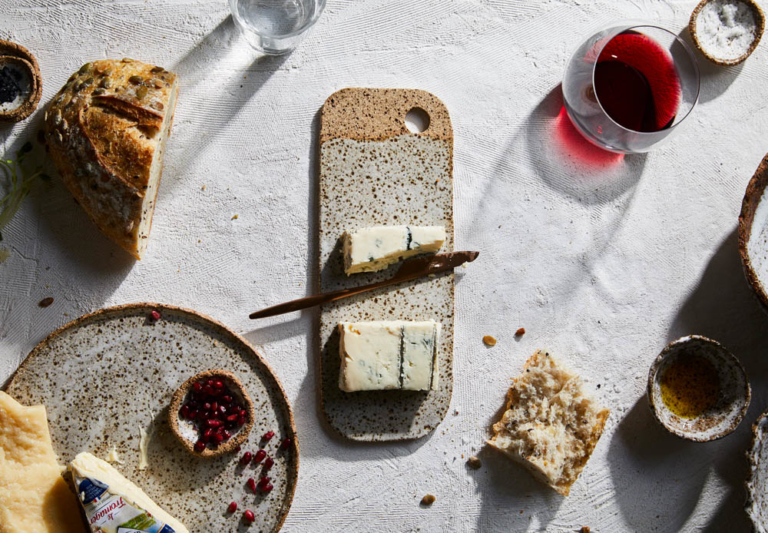 "Everyone remembers starting their clay journey at school with a pinch pot and I'm sure your readers will also remember making coil pots? All of the vases and vessels in this range are made using this process," says Kaz who has left the coils exposed on the inner surface of most pieces in a bid to evoke memories of the first time we all experimented with clay at school.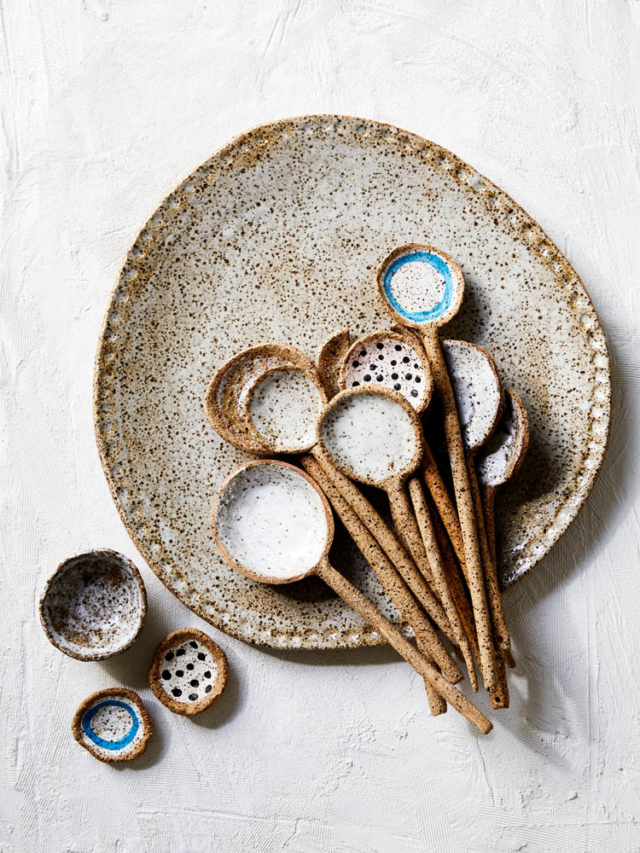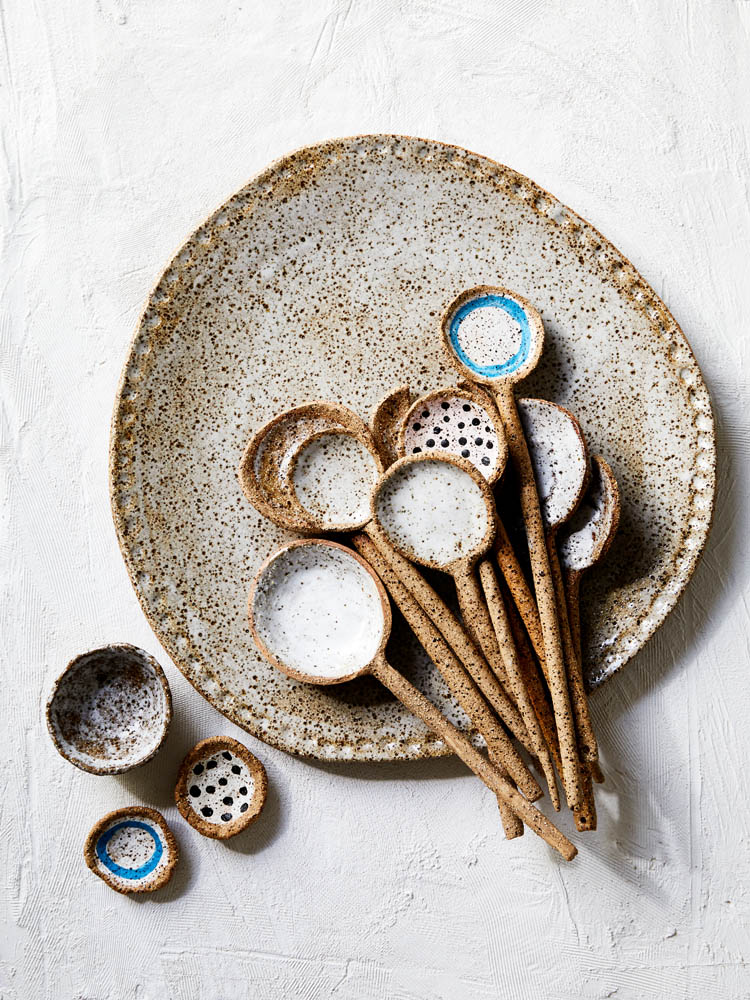 Another inspiration point is referenced in the collection's name 'Alchemy' – a nod to the ever-popular book The Alchemist, one of Kaz's favourite reads. "It's the bible of my life! I read it every time I go away. It centres and reminds me to follow my dreams, listen to my heart and remember where I have come from," says Kaz giving further insight into her artistic process.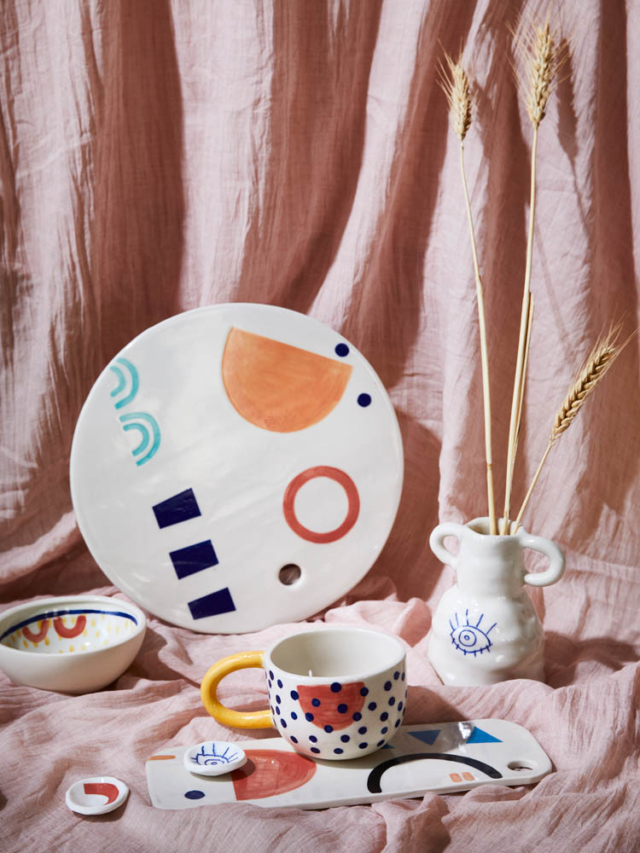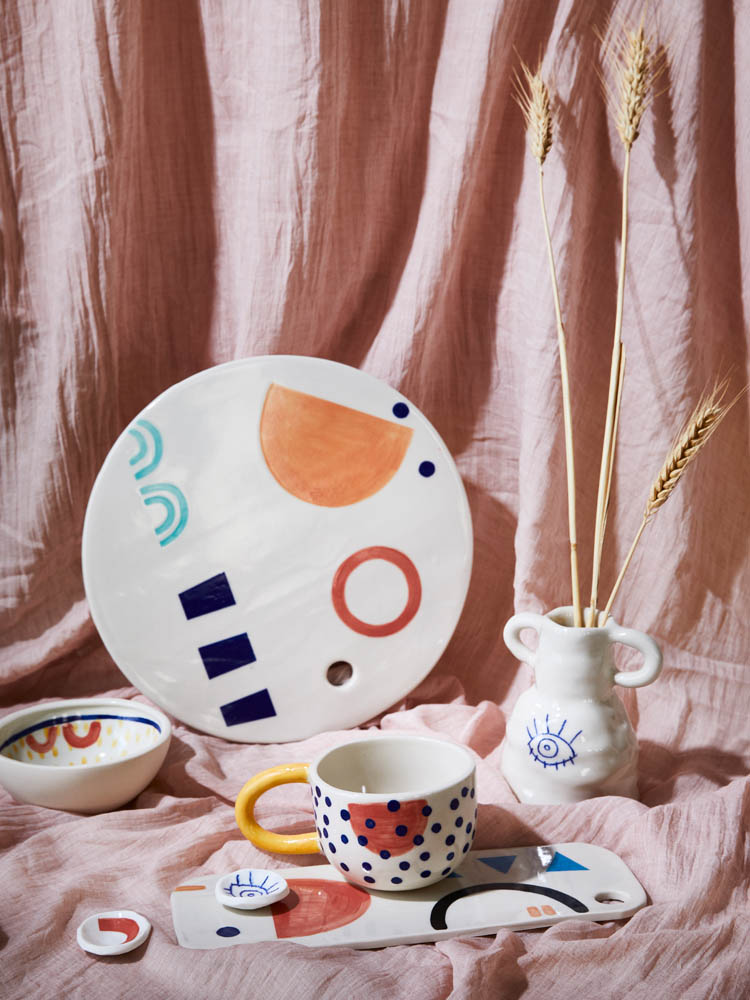 As for her favourite piece, Kaz is very fond of the Alchemy Rainbow Vase – the diminutive design is perfect for holding a small posy. "I have always been drawn to smaller dinky vases, I started making them six years ago when my kids were small and used to pick me little bunches of flowers, herbs or weeds! They are teenagers now; needless to say, they don't pick me flowers anymore! But I still love to include a new version in each range."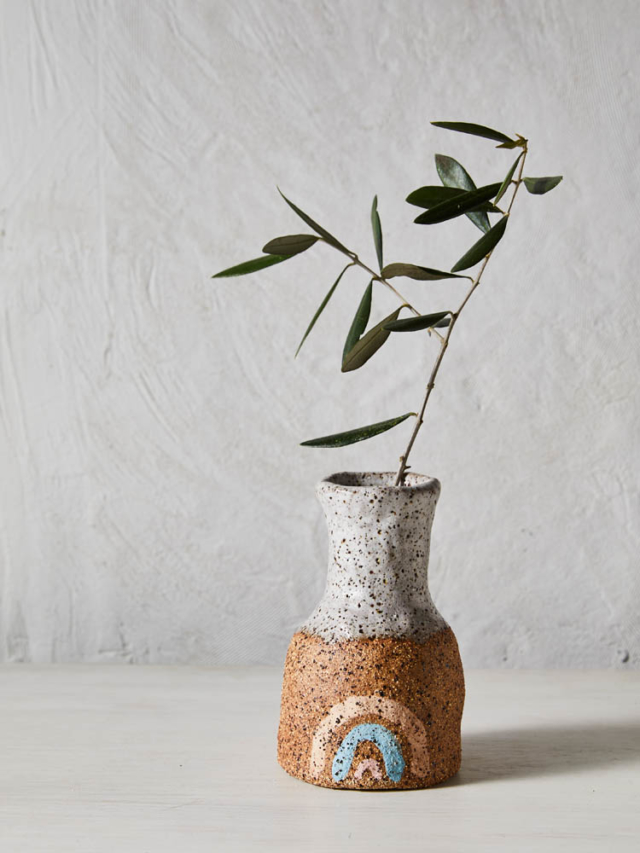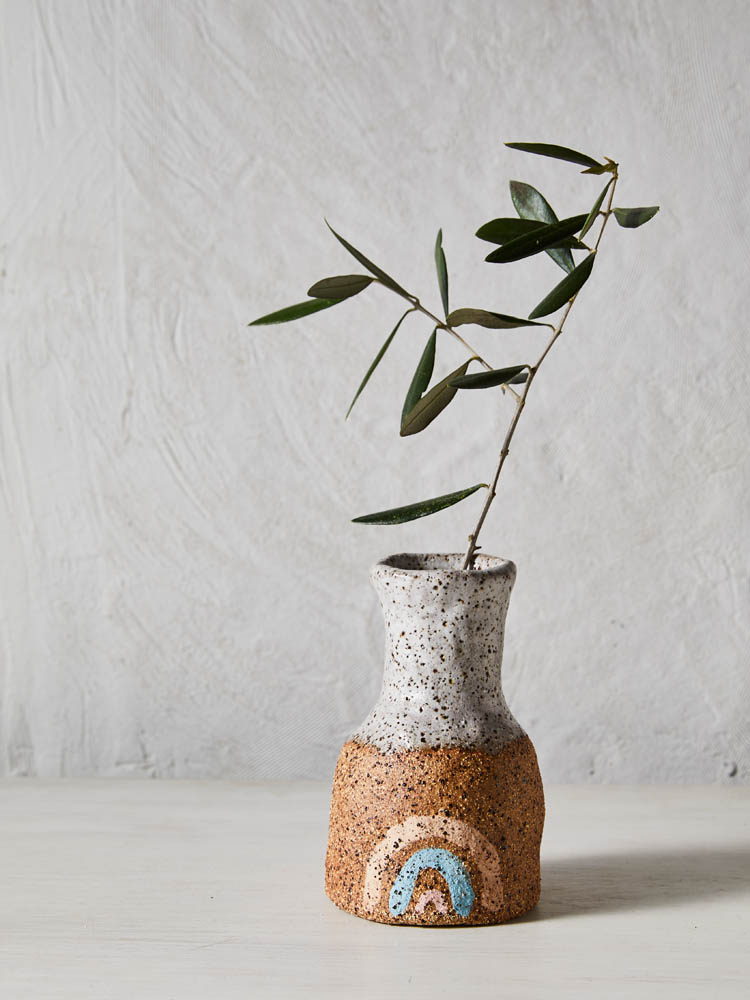 Photography: Armelle Habib | Styling: Karen Morton