I've got to say, they were all pretty impressive room reveals last night, don't you think? There was a fair amount of controversy though with changes to architect's plans, and Dee and Darren not presenting finished rooms. I was really happy for Charlotte and Josh to win though as they definitely needed a cash injection! I much preferred this week's reveals to last week's. I just couldn't get excited about those utilitarian rooms! Give me soft furnishings any day!
Onto the judging…
Charlotte & Josh: WINNERS for the first time!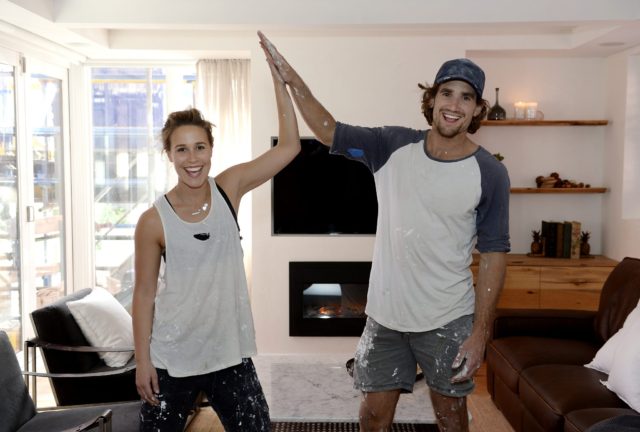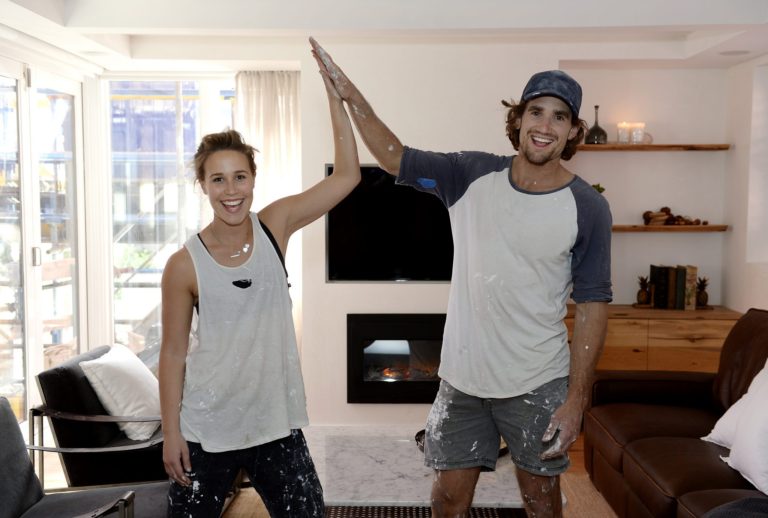 It was a great first impression in the dining room with the smell of the real timber floor and the leather. Darren said the floor gave an extra level of rarity. Neale said it had a beautiful sense of simplicity. Shaynna said the dining room isn't dead and this could be used for breakfast, lunch and dinner. They all loved the dining chairs and when Neale took a seat he said it passed his dinner party test (i.e. was comfortable!).  Eagle eye Darren was first to spot the dodgy paintwork but none of the judges could let it slide. Overall, they thought the dining room was great though; understated but luxurious.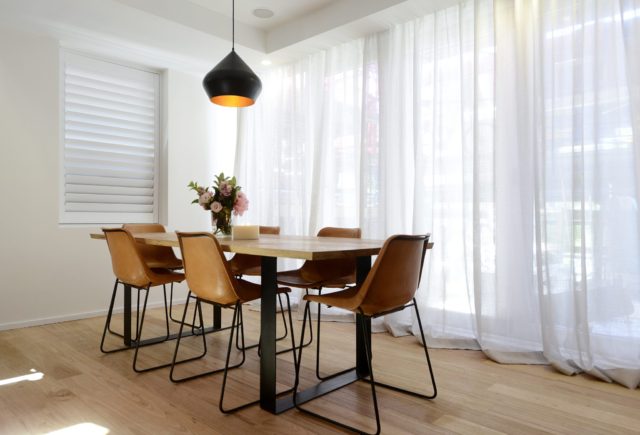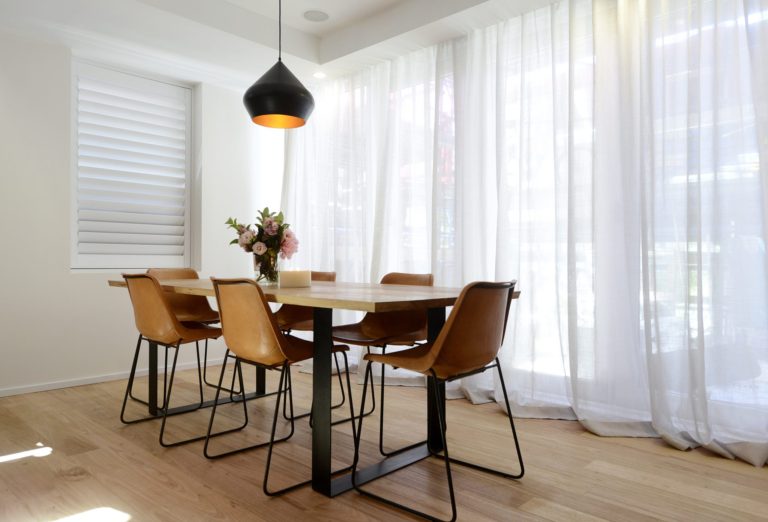 In the living room, they loved the easy-to-use automation from the iPad and the movie mode and surround sound in particular. Neale said the room lacked a bit of personality though. While he liked the furniture he felt it needed another layer. Darren said it was missing a wow factor but Shaynna disagreed. She loved the simplicity and harmony. She loved the zen, sanctuary feel. Neale was still just slightly underwhelmed though. Ultimately, all three loved it but wanted a little bit more to push it to the next level.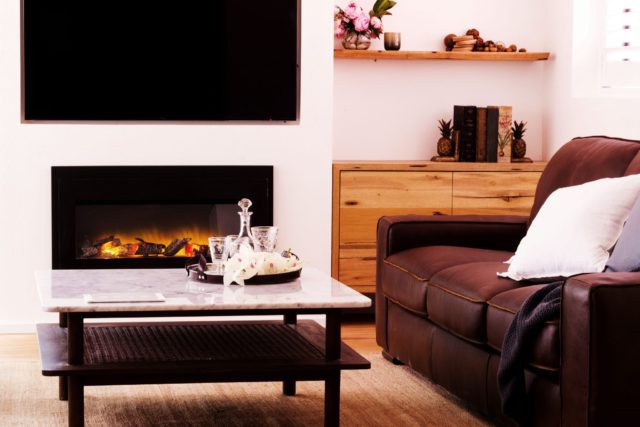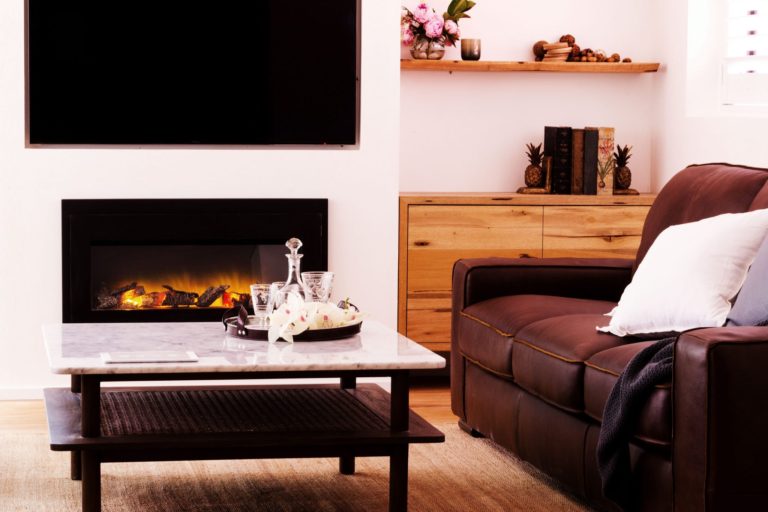 Our pick to buy: Dining table.
Tim & Anastasia: third place.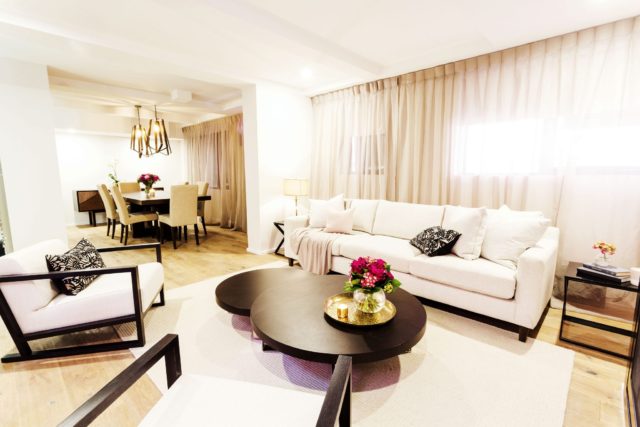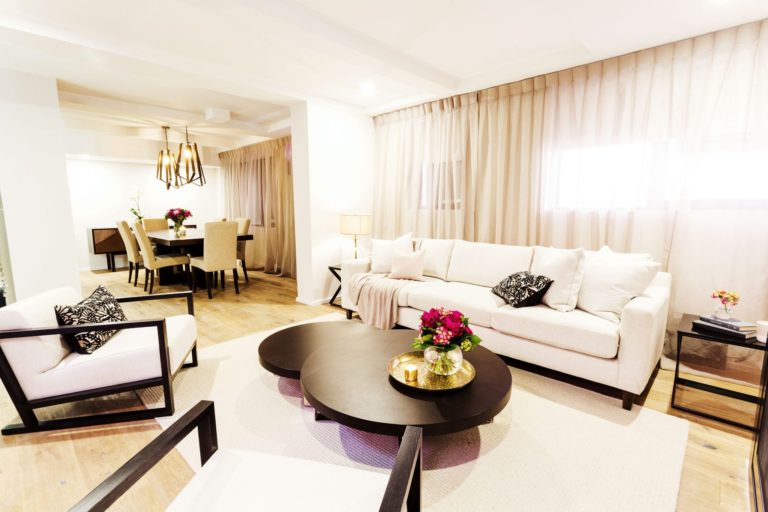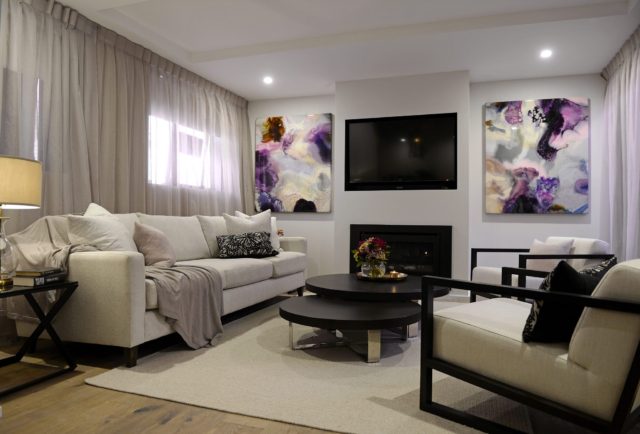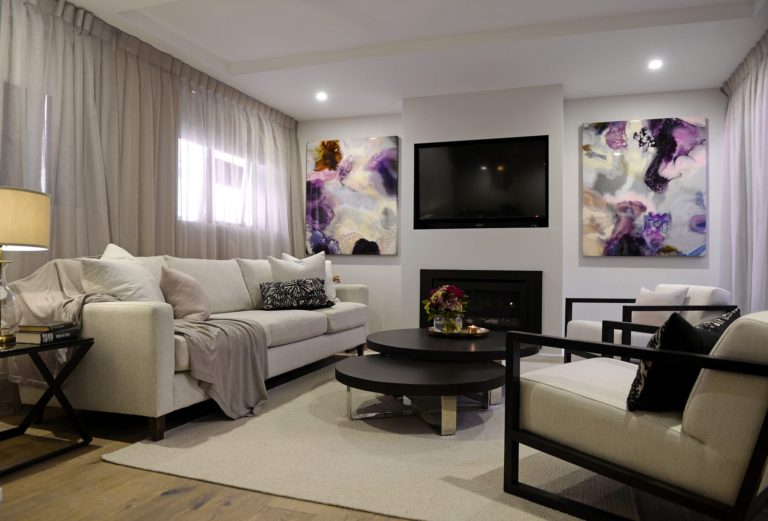 That bulkhead for the air con did NOT go down well in the dining room. Neale said the room felt small and wrong. Shaynna wanted to walk out straight away, Neale didn't want to be there. Darren said it needed a big mirror. Neale loved the brass pendants and said he'd take them with him. But without them, he said the rest felt a little generic. Shaynna didn't like the fabric chairs or the styling. Neale said they were working with a style that wasn't their own. Ouch!
Onto the living room and Neale said it also looked like a showroom and lacked soul. He said the matching art was a mistake. Shaynna said it made Megan Weston's work, which she loves, look pedestrian. She also spotted that there was nowhere for the DVD player etc and there'd be wires everywhere. She sad she couldn't picture how you'd actually live in and use the room. Darren didn't like the pink in the art, cushions and curtains and said it needed another colour to break it all up. Shaynna said it was too matchy-matchy with everything in pairs (like Noah's ark, said Neale!).
Our pick to buy: Prism credenza.
Ayden & Jess: second place.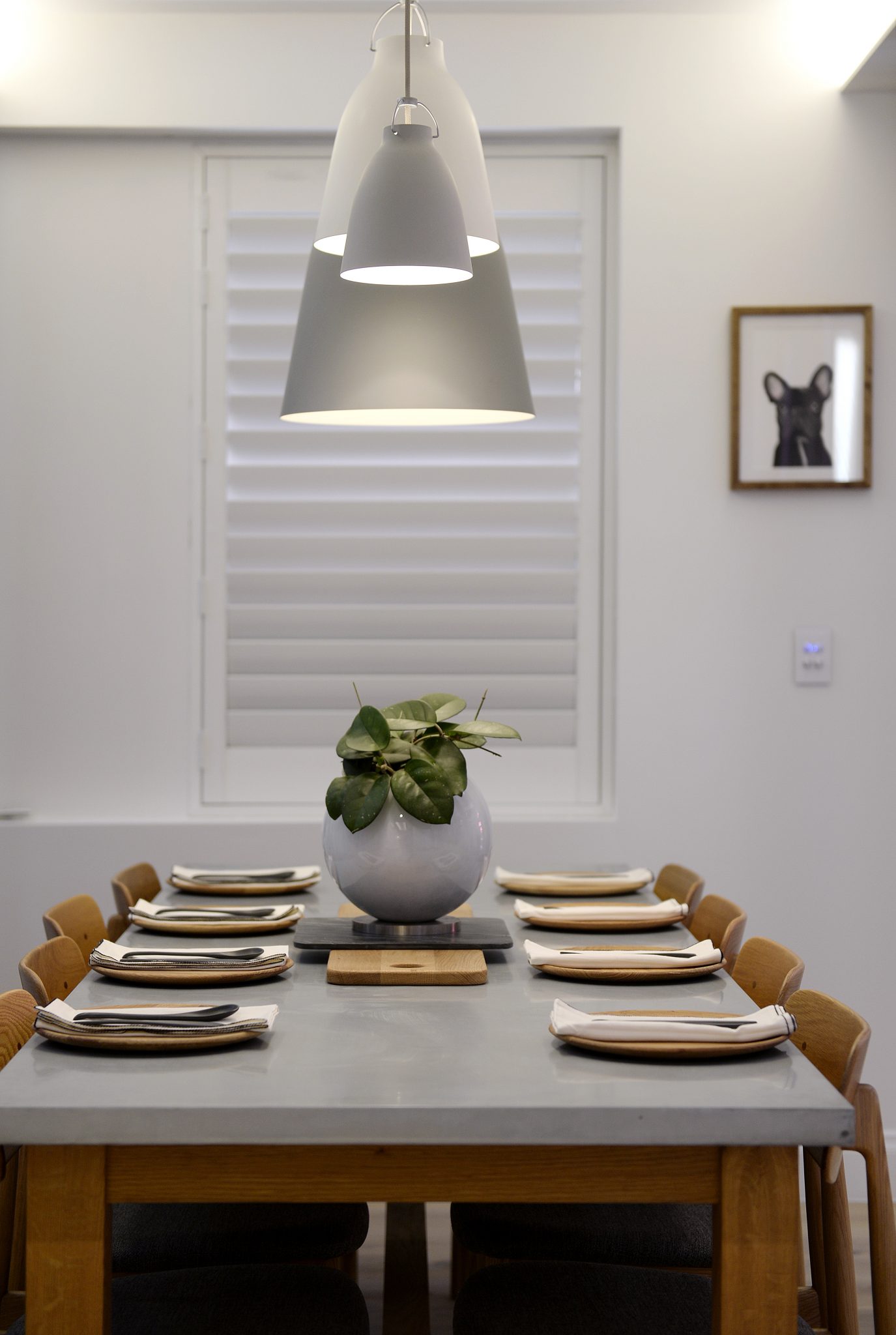 Neale liked the dining room and thought it worked beautifully. Darren said the chairs perfectly complemented the table. Shaynna said it had a lot of character in a simple way and Neale loved the pendants. Shaynna loved the LED ceiling treatment. Neale said it felt very well finessed and gelled together well. Shaynna and Neale said time would tell if moving the plans around had been a good call. Darren said he was crossing his fingers!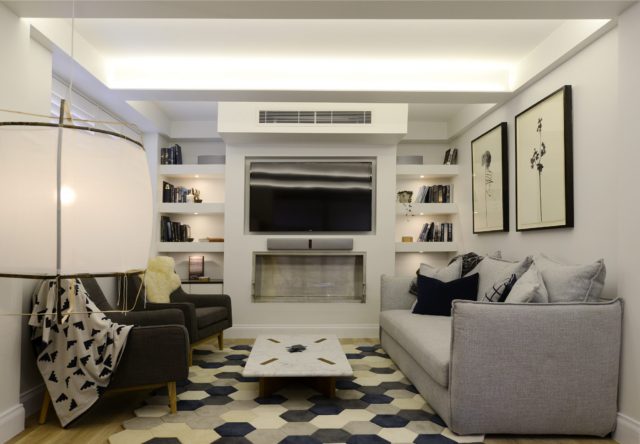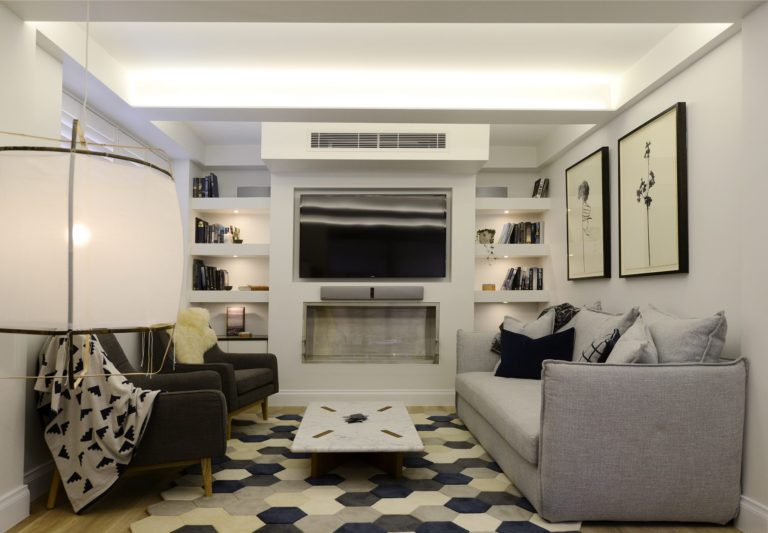 Onto the living room, Neale and Shaynna loved the light. Shaynna thought there was far too much going on and it made the room feel smaller. Neale agreed it needed to lose a few elements. Darren was relieved there was no couch facing the TV and said it was a more friendly, conversational layout than the one Jess originally planned. He would have preferred a lounge room flowing onto the terrace though. Neale agreed, you change the architect's plans at your peril. Much as he liked what they'd done, he thinks it would have been better with a different room layout.
Our pick to buy: Mark Tuckey zinc dining table.
Dee & Daz: Last place.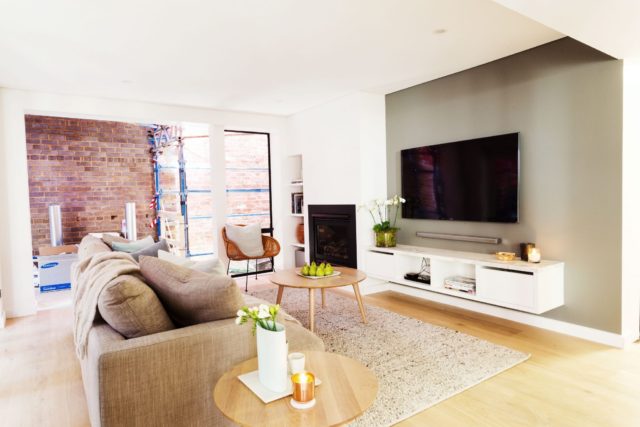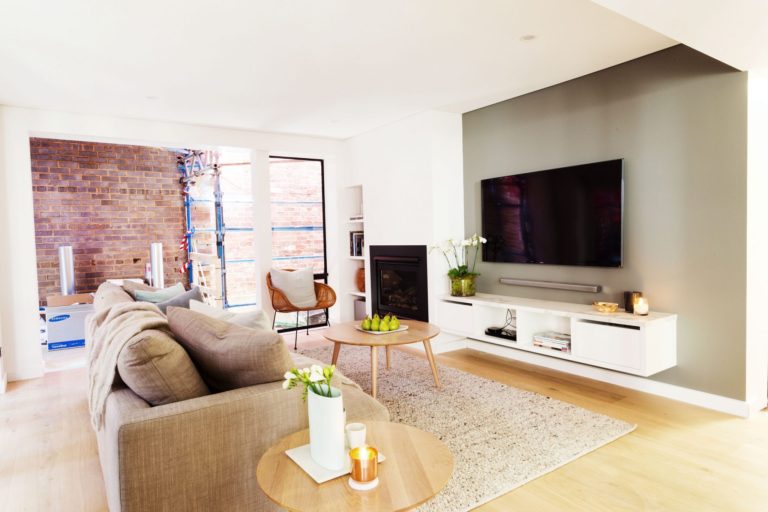 Shaynna was first to criticise their decision to change the plans around. They all agreed the kitchen should have stayed where it was. Darren said it was a very avoidable issue and the architect knew best. The more they saw, the more unimpressed they were.  Shaynna said nobody needed a kitchen that big and Neale called it a total tragedy, because what had been delivered was beautiful. Shaynna said the couple thought they knew better and Neale agreed, saying they were now falling on their own sword. On the plus side, Shaynna said the artwork, furniture and styling were perfect.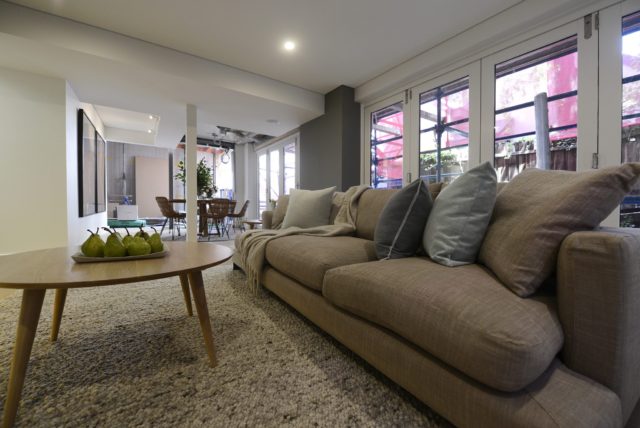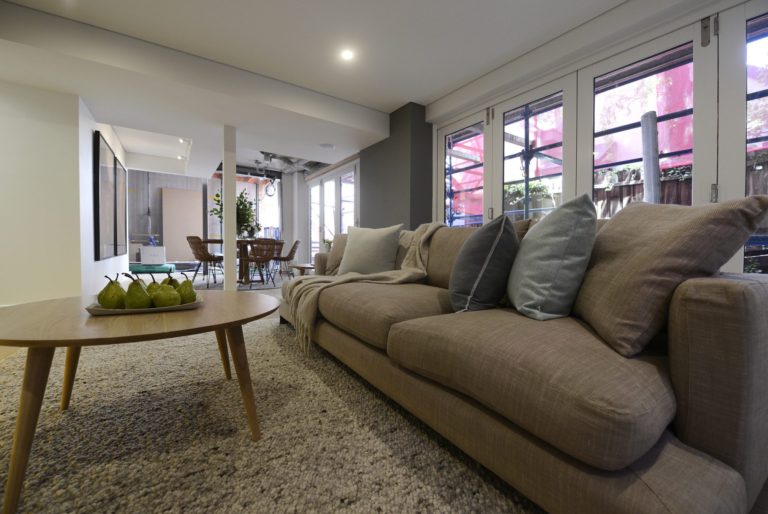 In the lounge room, Darren loved the floorboards and the fireplace. Neale said it was exactly what he expected to see and he loved it, that the minimalism was clever. Shaynna said the styling was great but would have liked a window treatment. Neale said it appealed to a certain type of buyer that liked simple sophistication. He wasn't convinced they'd made the right choices and thought Dee had been hotheaded and thought she knew better than the architect. Shaynna concluded she wasn't wowed and the apartment didn't currently comply with building codes. The judges hoped it was all part of a master plan that would work in the future.
Our pick to buy: Photographic prints by Trevor Mein and Susan Knight from Otomys.
So, did you agree with the judges?
Next week: en suites!