Aha! I do believe when it comes to blankets, I have found something which fits (perhaps loosely) into the category of homewares, therefore I can blog about baby stuff sans guilt. Am I right?!
This baby of mine has more blankets than you can shake a stick at but they're actually all getting used in rotation because let's face it, in this weather, you can never be warm enough. It's actually pretty hard keeping a baby warm in this weather. Our power bill is going to give me a heart attack this quarter, I just know it! So here are 10 of my favourite baby blankets; many of them Australian, half of which we already own and the other half Seb wouldn't mind adding to his rather impressive collection.
5 BLANKETS WE OWN
1. Mooi Baby Reversible Foxey Star Blanket $159.95*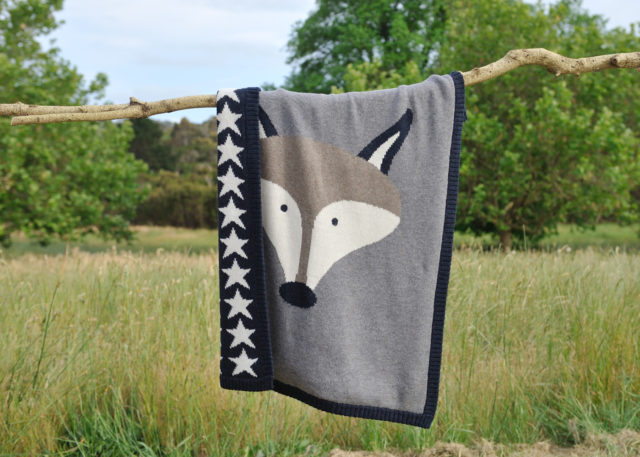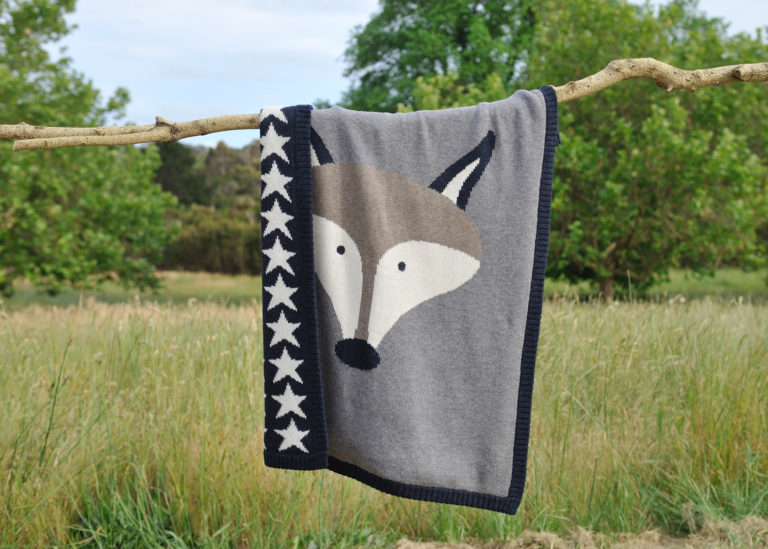 This is our latest acquisition and current fave in the blanket department. Made of baby alpaca and pima cotton, this is double-sided and oversized so super warm. I may or may not have stolen it a few times for my lap on the couch. And we love everything foxy and/or navy in this house so this was always going to be a winner. You really have to see and feel this blanket — which comes in its own cloth bag — to appreciate its quality, which is extremely high. Rightly described as heirloom quality in my opinion, it would make a gorgeous gift for a new mum. They have other designs too.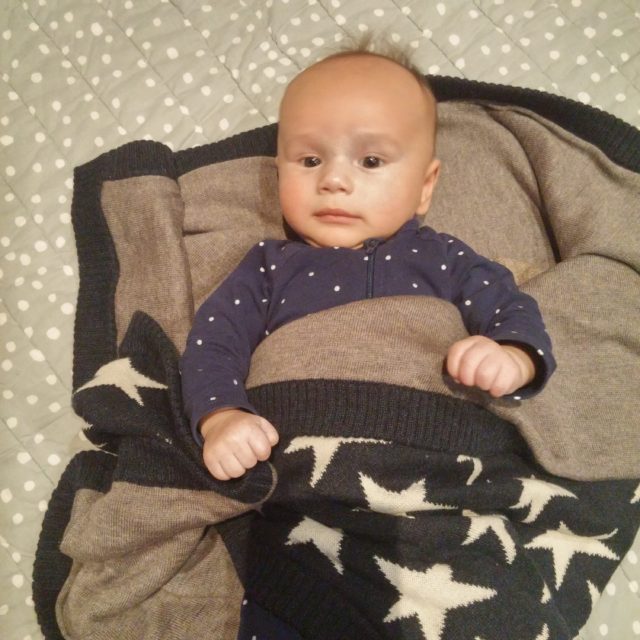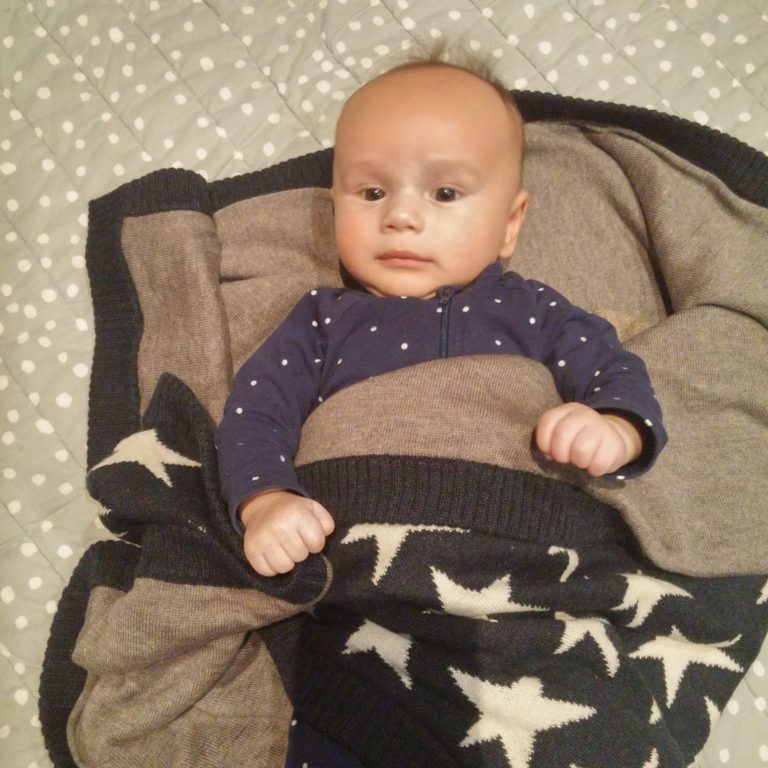 2. Sunday Ganim Stripes Blanket in grey $129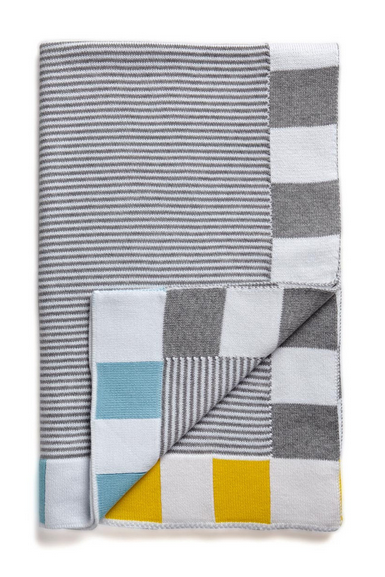 I'm a fan of a neutral when it comes to most linen, even baby linen, but this one hits a very happy medium with its touches of pale blue and bright yellow. This one always gets comments. Its 100% Egyptian cotton makes it a nice light option which we often fold double in Sebastian's bassinet or pram. The cotton holds the Okeo-tex® Standard 100, which guarantees the highest sustainable and ecological practices in textiles. I also love that this one's made in Melbourne.
3. Kate&Kate The Jane Baby* $109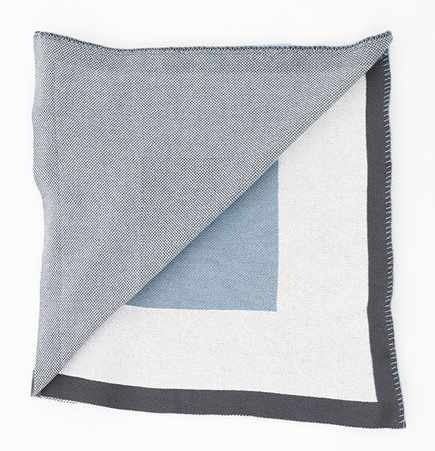 I've long been a fan of Kate & Kate's grown up blankets, so no surprises I love the mini versions too! This is a simple design but it's the details that count, like the lovely blanket stitching around the edges and the cloth bag it comes in. Another 100% cotton option, this one also gets used in Seb's bassinet. It also happens to match his blue and grey pram (the Bugaboo Bee3 with bassinet) perfectly!
4. GatherKids Pure Cotton Soft Blanket* from $180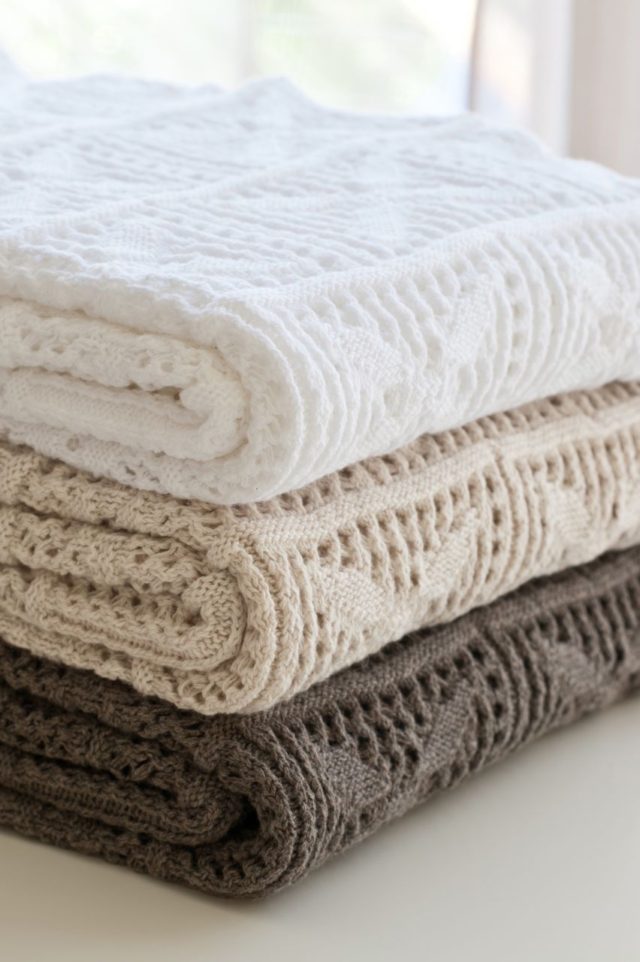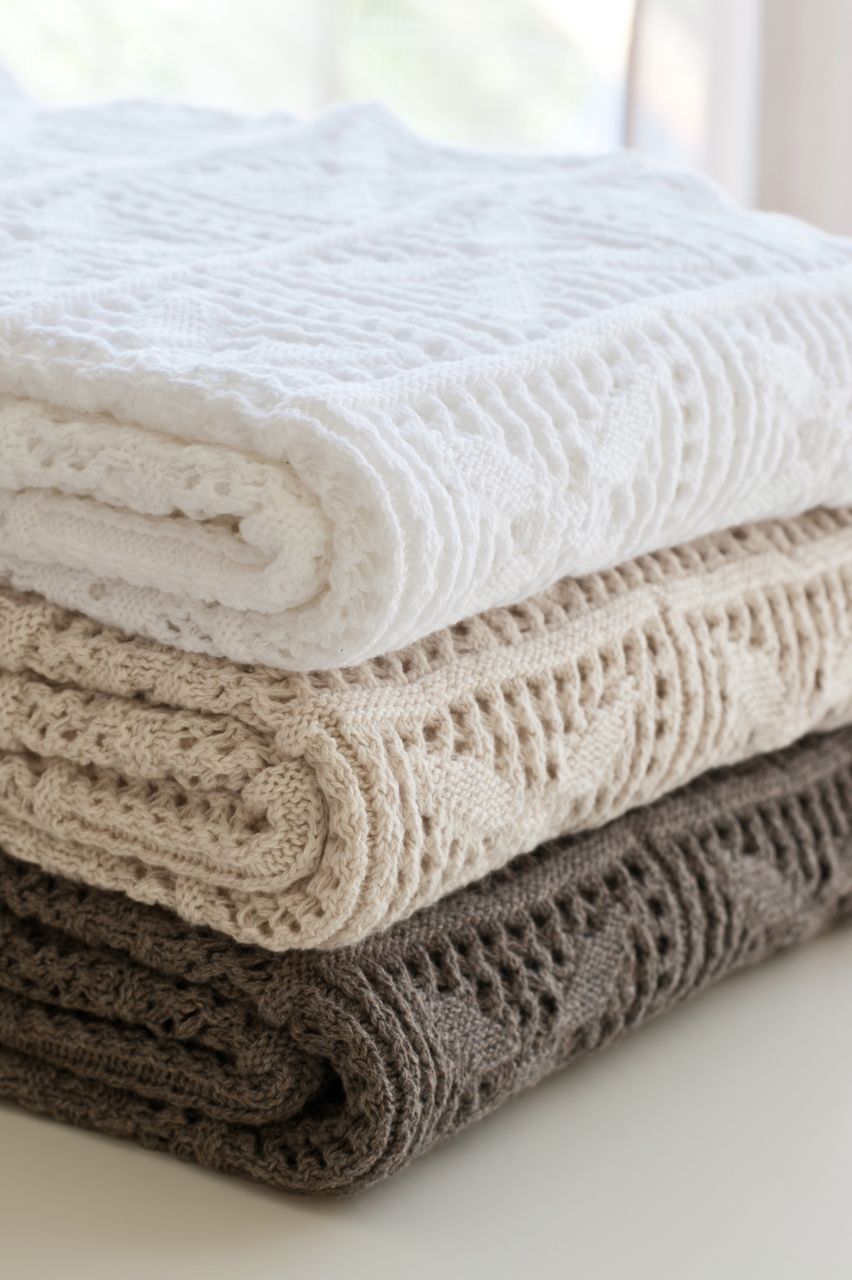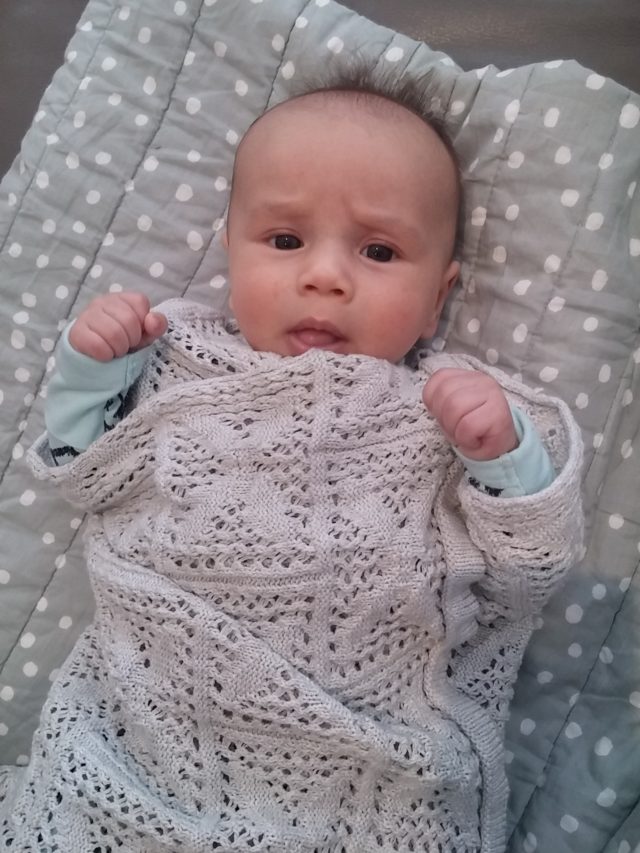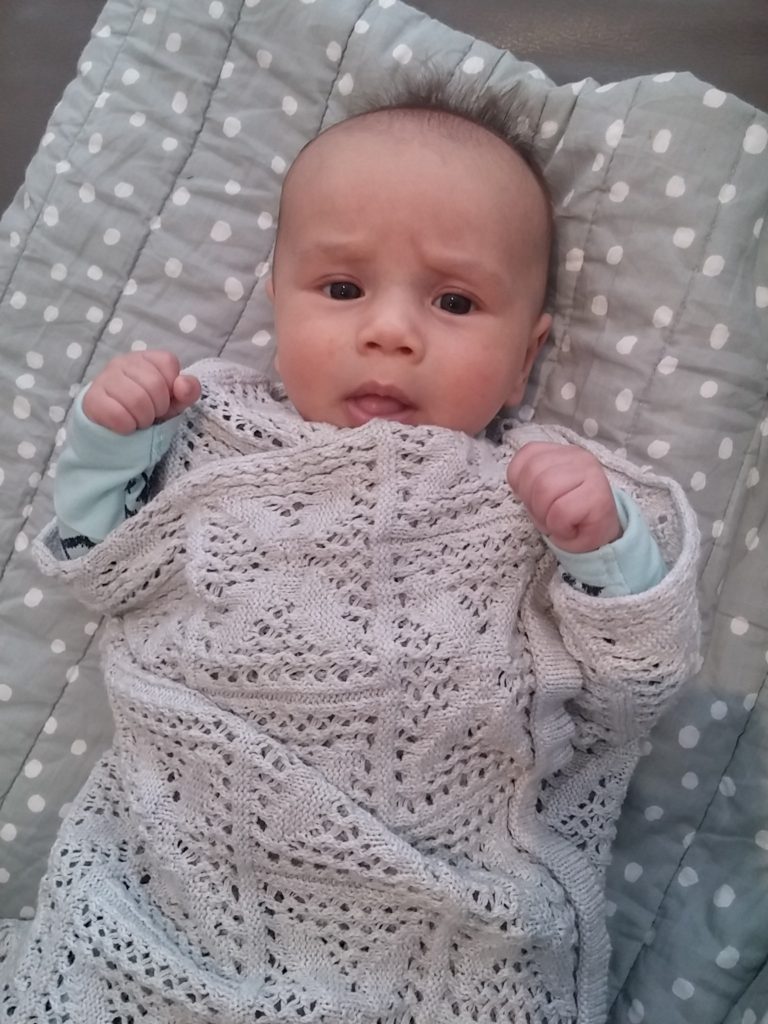 If you love an old fashioned crochet blanket, a la Princess Charlotte, you need this GatherKids option. We have the bassinet size in grey and love it. Because it's smaller we often taken it out with his capsule or in his pram. I just love how this looks like it could have been passed down generations but is in fact brand new! It's a beauty! These are made in New Zealand and individually knitted, pre-shrunk and tumble dried.
5. Pottery Barn Kids Honeycomb Stroller Blanket in grey* $49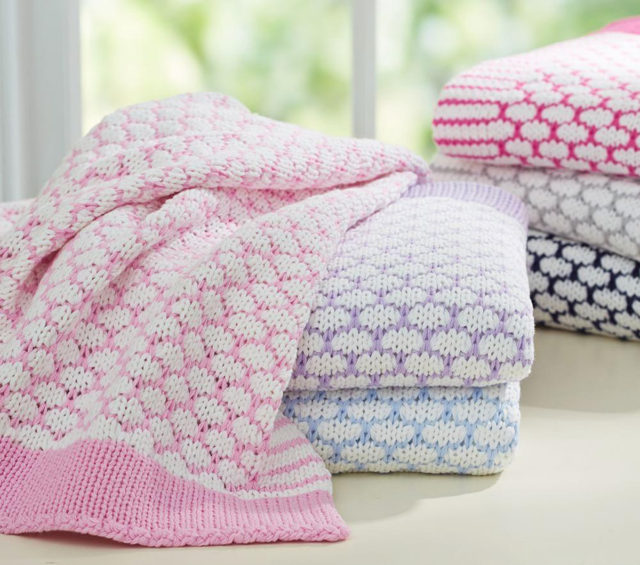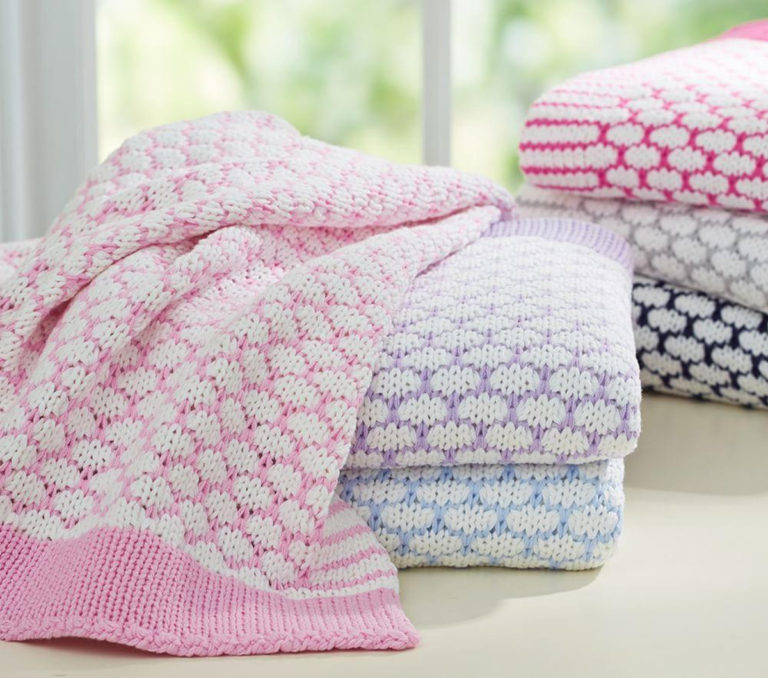 This is a great size for bassinet or pram and you can't go wrong with grey and white, especially if you're buying for a baby whose sex is as yet unknown. I love the navy version too and at $49 it's great value. Cotton/acrylic blend.
5 BLANKETS SEB'S GOT HIS EYE ON
1.Kip & Co Baby Tartan Pom Pom Blanket $129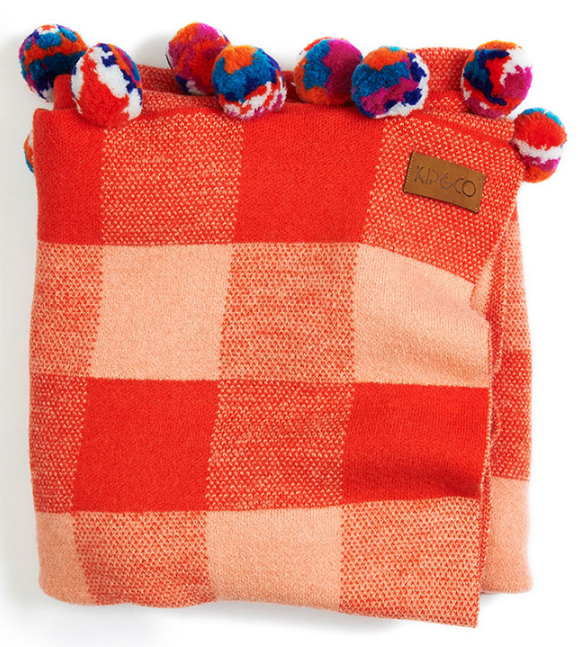 How cool is this?! No wonder it's currently sold out. In true Kip & Co style it's totally out there but who said all baby blankets had to be pastel and pared back? I love the pom poms! In peach and red 100% merino wool, I'd say this is a unisex option. (We love the nap wraps they recently gifted us too).
2. The Camo in blue by Atelier/Child $225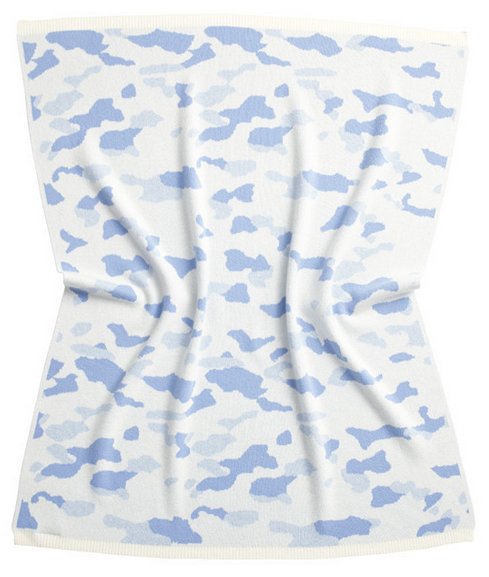 Atelier/Child is the new luxury children's knitwear label founded this year by ex Vogue Australia deputy editor and founder of The Grace Tales Georgie Abay and communications consultant Jessica Baird Walsh. This on trend blanket is made of a cashmere/wool blend.
3. Little Bonbon Rocking Horse Beige/White $49.95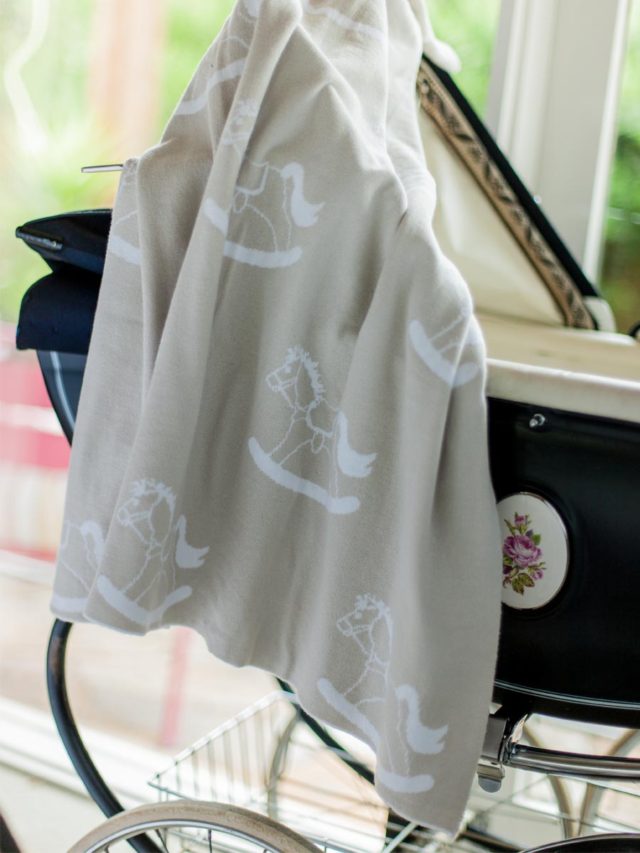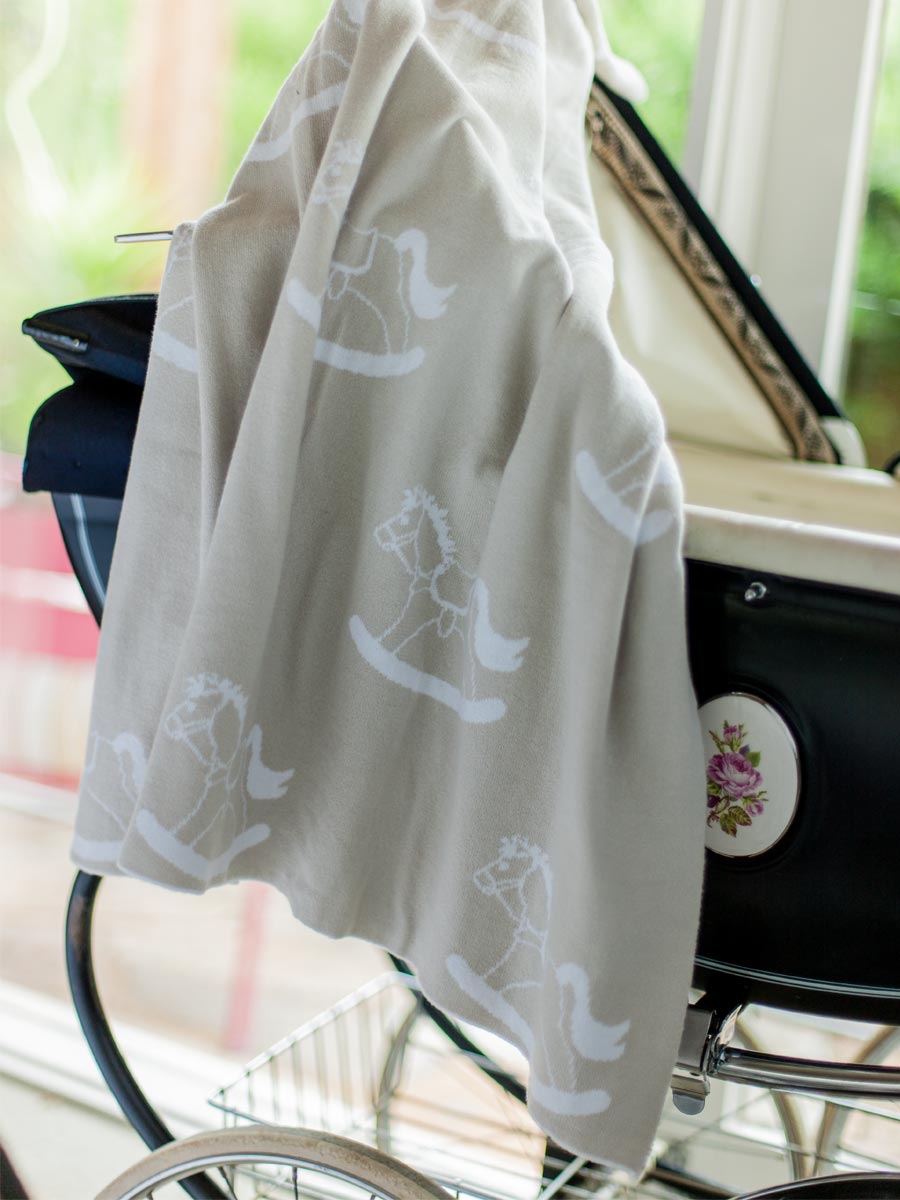 There's something wonderfully old school about this rocking horse design and I do love a neutral option. This Australian-designed, reversible cotton knit blanket is the perfect size for a pram or bassinet or perhaps just snuggling on the lounge! Little Bonbon also sell some lovely baby shawls, including this one which is rather reminiscent of Princess Charlotte's!
4. aden + anais Organic Muslin Dream Blanket $89.95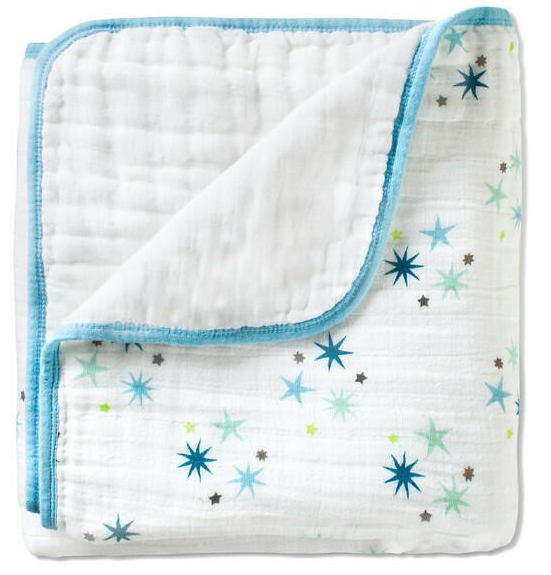 Everyone RAVES about their oversized muslin wraps for swaddling, so it goes without saying aden + anais' organic muslin blankets would be something pretty special. They promise to get softer with every wash. This 100% organic cotton four-layer blanket is the ultimate in breathability; warm in winter and cool in summer.
5. Weegoamigo Knitted Baby Blanket Geo Charcoal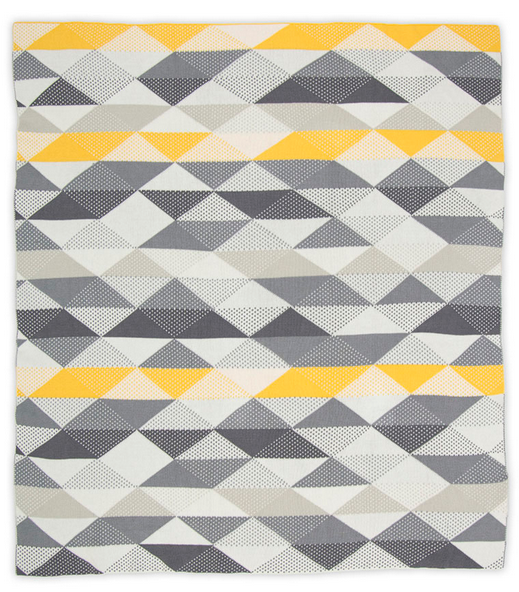 This on trend geometric is just one of the fun designs by Weegoamigo, available from The Little Linen Company (who also sell the Airwrap, the safer cot bumper alternative). A premium double-layered knit blend of 30% bamboo rayon and 70% cotton, this one's nice and warm and comes gift boxed.
Disclosure: Blankets marked with an asterisk were kindly gifted to Sebastian with no promise of coverage.