On my recent dream trip to The Hamptons as a guest of Scyon Walls, it was all about discovering what Hamptons style really means and how we can make it work in Australia. The aesthetic, or what people perceive it to be, has become so popular and so overly used that in some cases it has become a bit of a parody of itself! Many design enthusiasts might see it as a bit cliche or too classic to be relevant to a modern home. But I'm here to tell you that is not the case!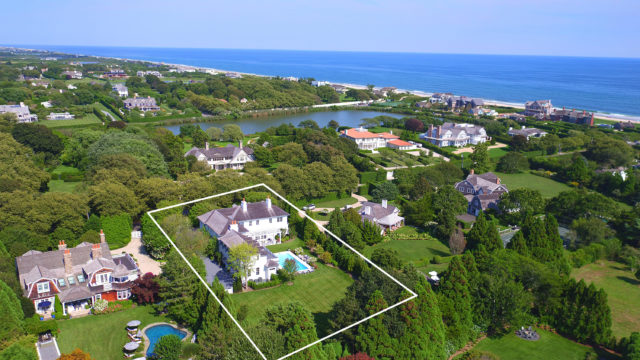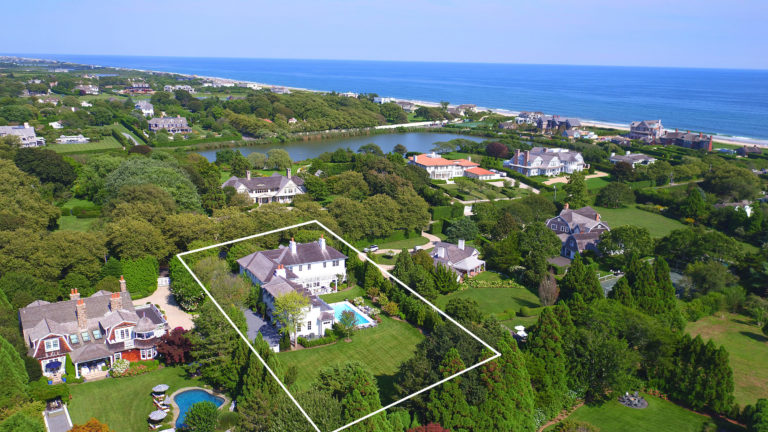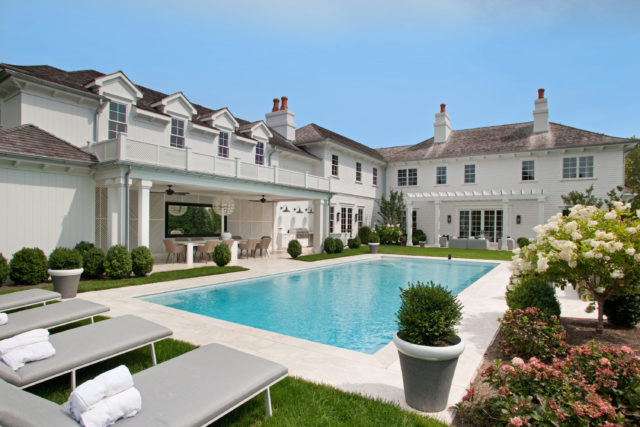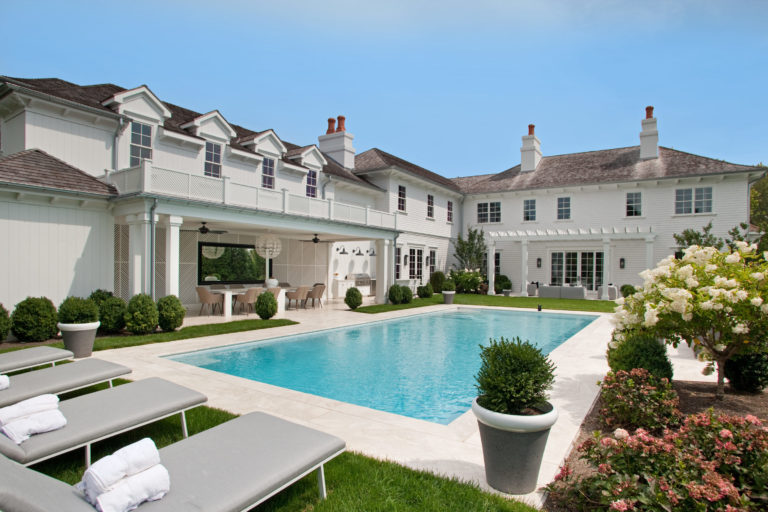 I was lucky enough to tour this amazing new build in Southampton Village. Yours for a little over US$16 million! I am still dreaming about it more than a month on. It really was beautiful and a great example of a more modern Hamptons look, using a much more black and white palette instead of the traditional blue and white. This was the house which got me wanting to panel every room in my house, remove all my current decor and start again. Luckily for my credit card (and my marriage), I have since had time to breathe and calm down, but I am definitely inspired to add some more Hamptons elements to my home after the trip.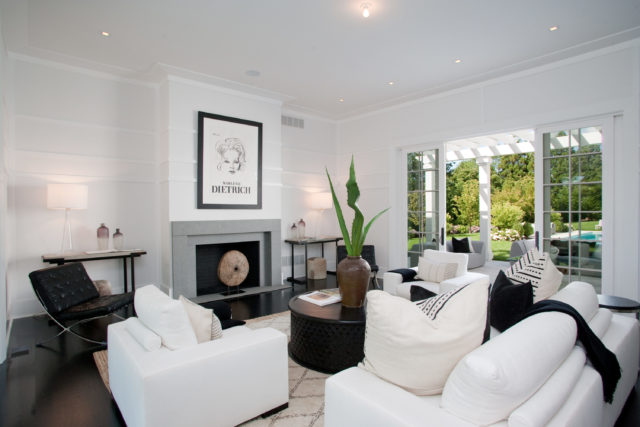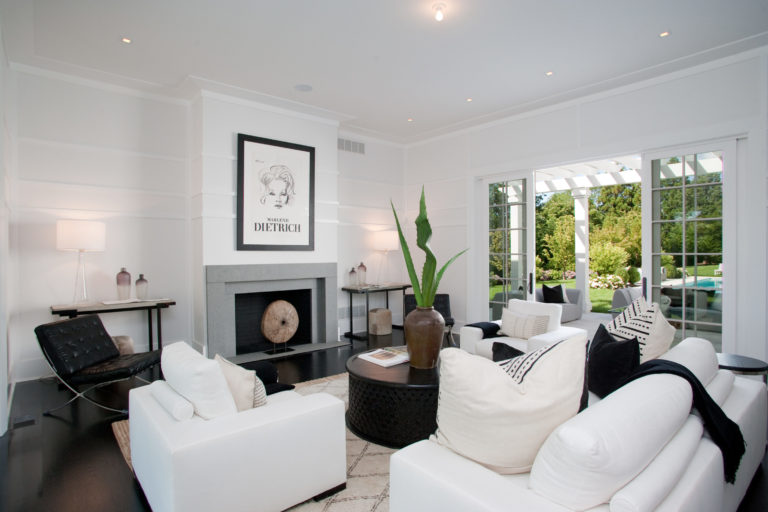 To make this house tour even more special, Scyon Walls arranged for architect to the stars Andre Tchelistcheff to show us around. Afterwards, he gave us a presentation on some of the Hamptons homes he has worked on for a variety of celebrities.  We're talking next level! Talk about an interiors addict's dream day!
In these two lounge rooms you can see some of the typical Hamptons features like the paneling, skirting and cornice, and the large, upholstered white lounges. But the palette is black and white so the look is as clean and elegant as it is relaxed and comfortable.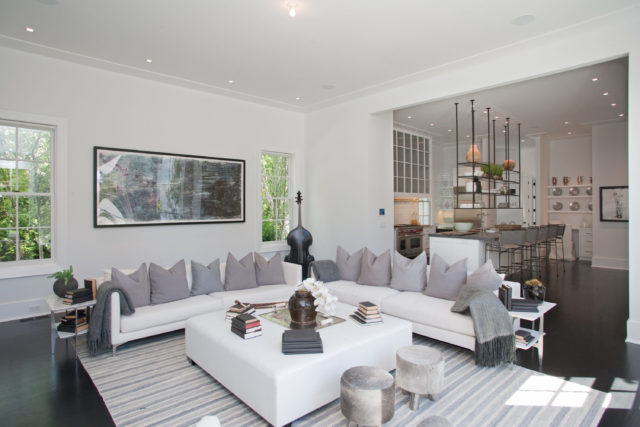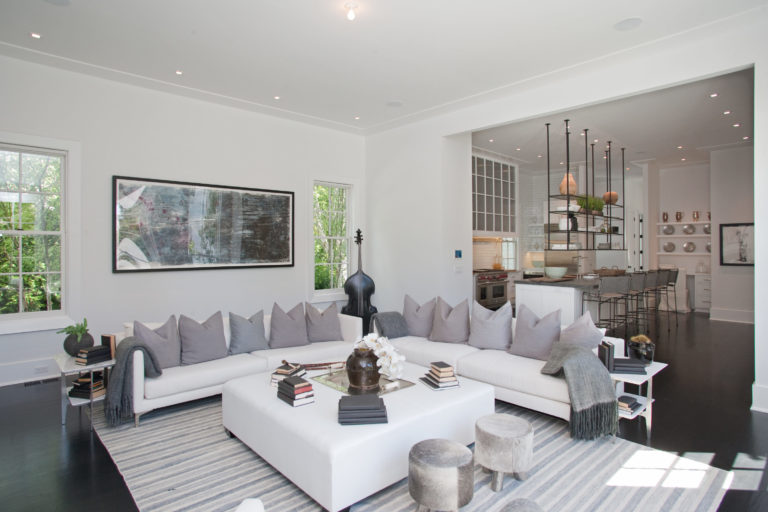 The floorplan allows for open plan living which is how most families prefer to live today. The kitchen cabinets are of course Shaker style but the contrast with the black metal shelving modernises it. You can't really see it in these photos but the benchtop was an amazing leathered-effect stone rather than the marble you might traditionally expect.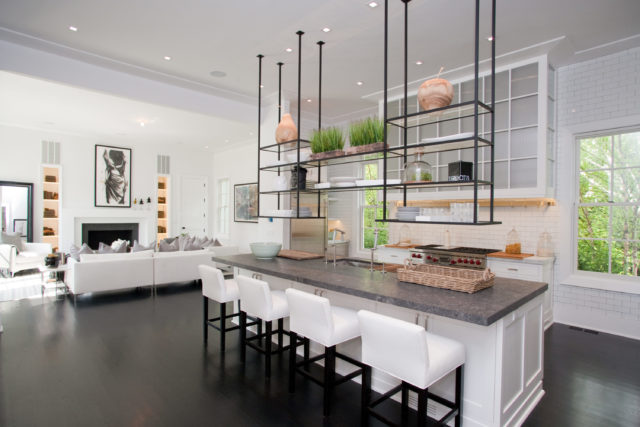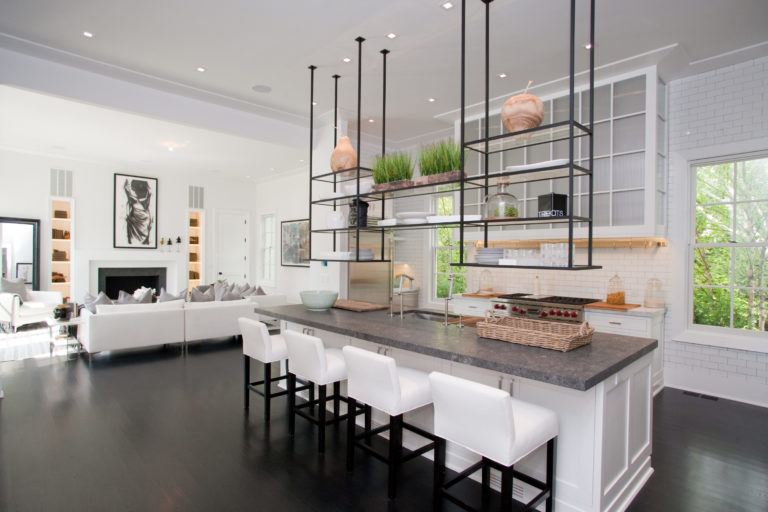 And, as in Australia, a butler's pantry is a must-have in a house of this size and price point.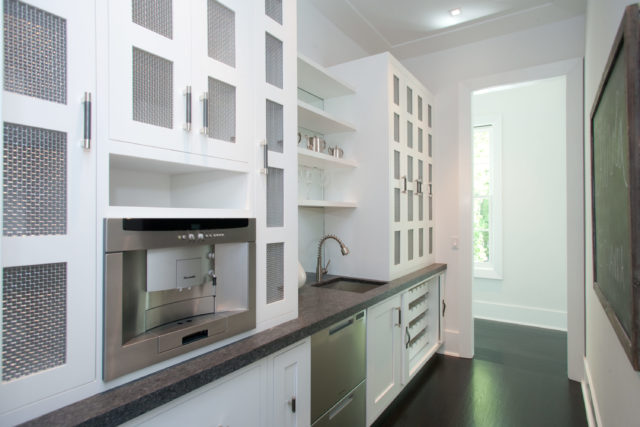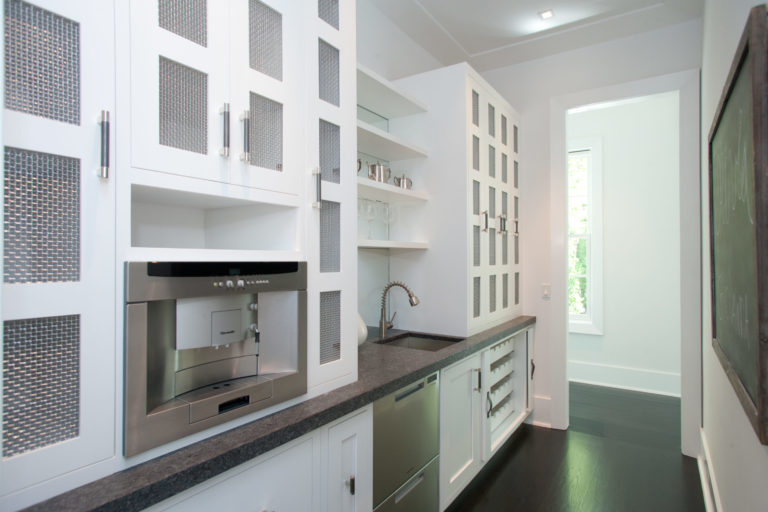 And talk about statement! Check out this staircase! Have you ever seen such panelling?! And the black treads on the white risers are very Hamptons.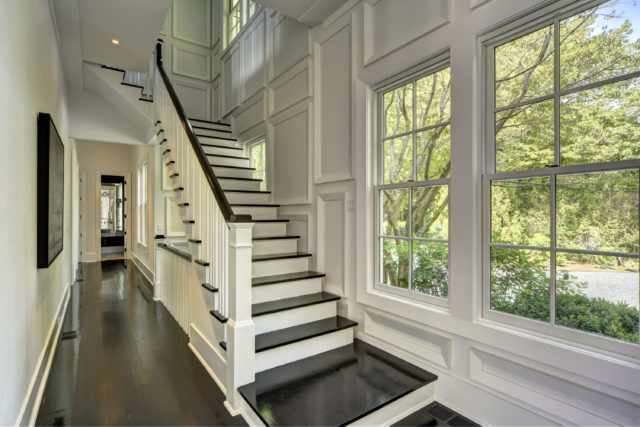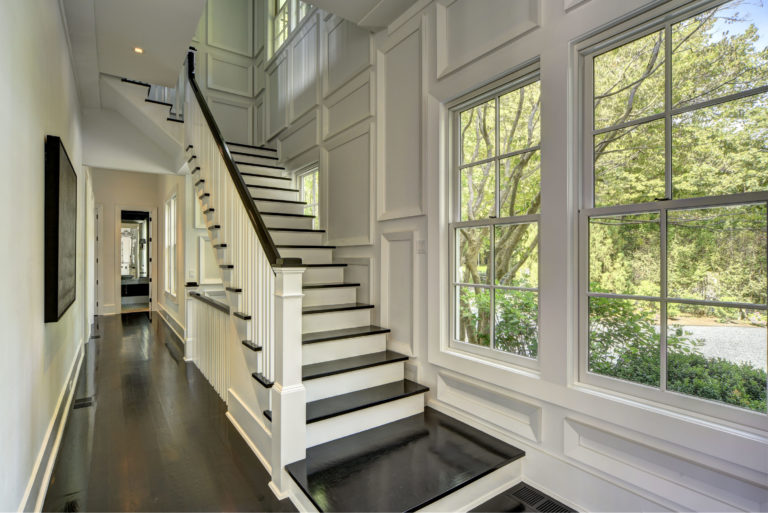 Up these stairs are seven of the eight bedrooms. Let's just concentrate on the biggest of the two master suites! It was absolutely huge! And had his and hers en suites on either side of the bed. As you do!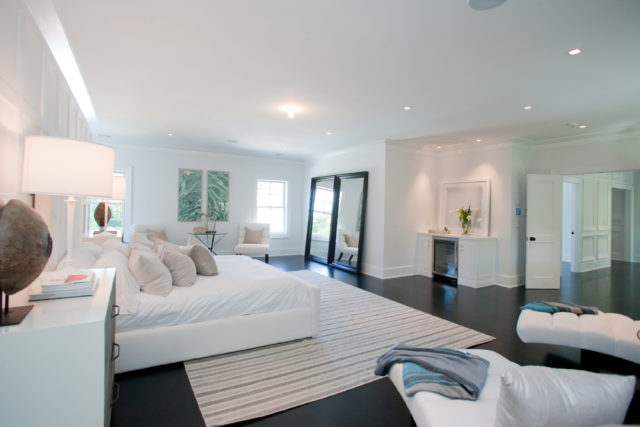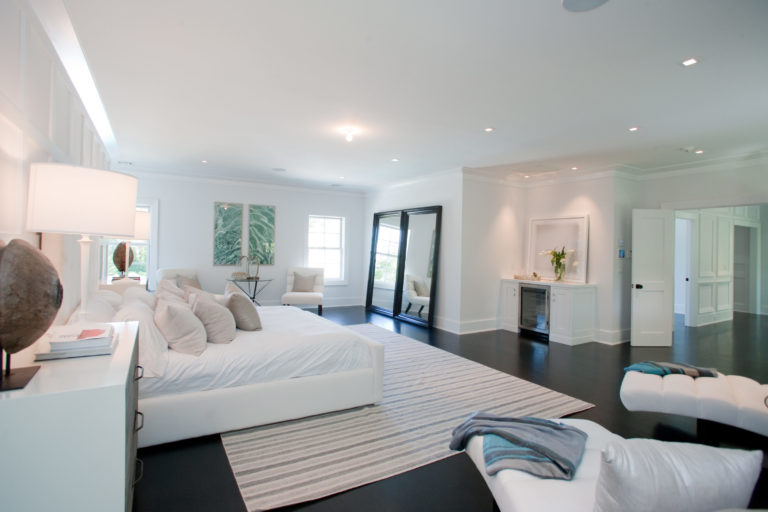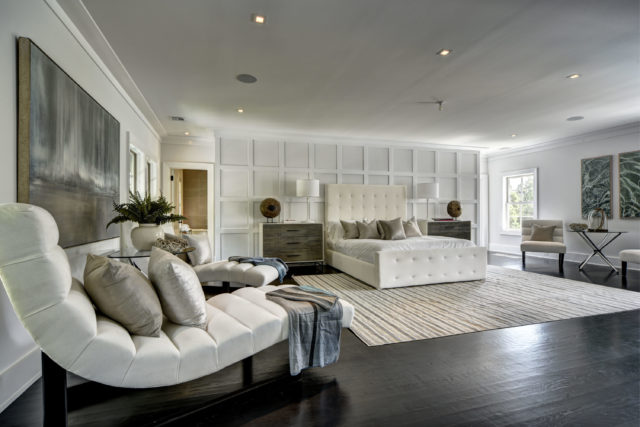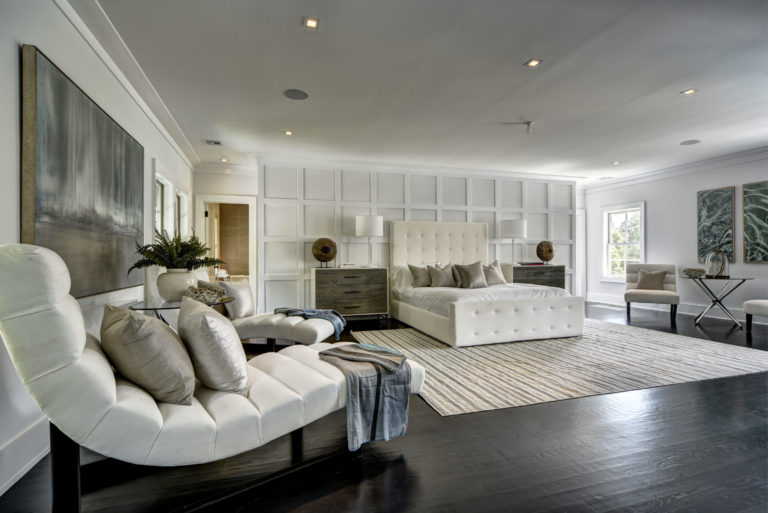 Here's one of them.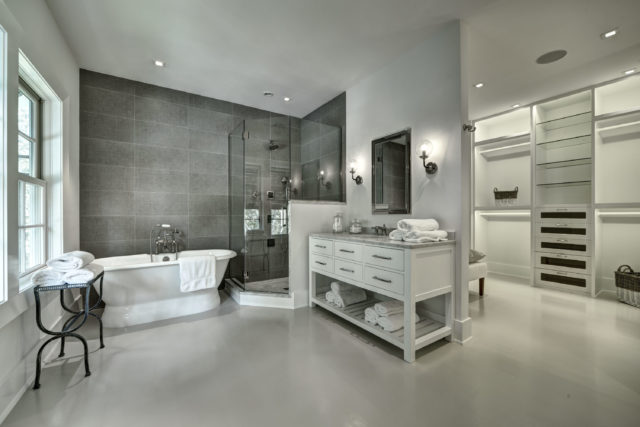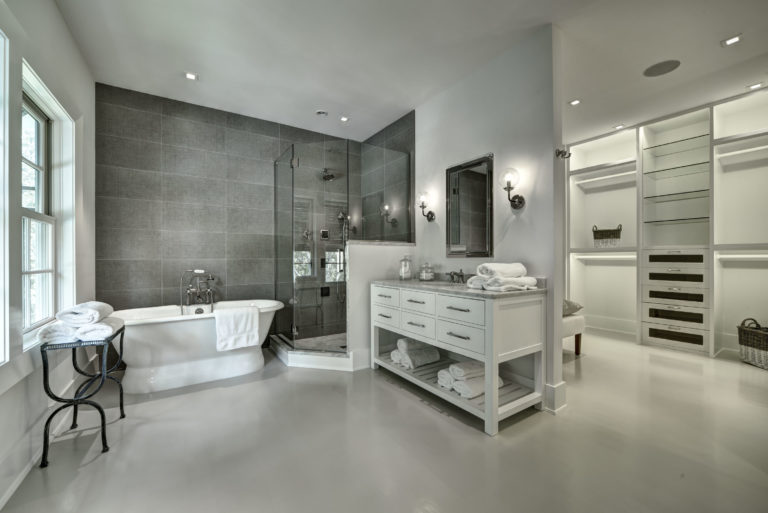 On the outside, this modern home blends into the streetscape with its more expected Hamptons style exterior. It's all about cladding here (which Scyon are experts in) and shingle. It could have been there for years!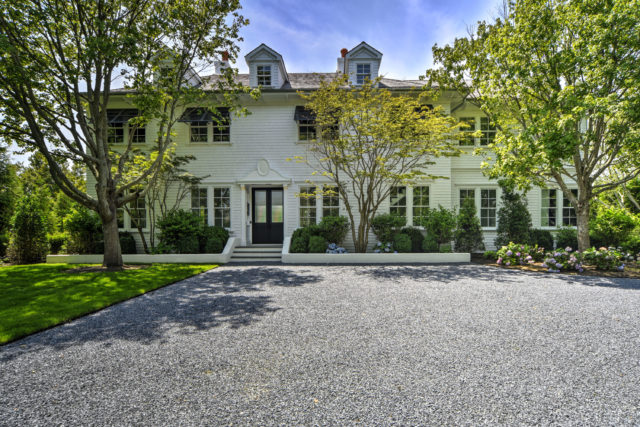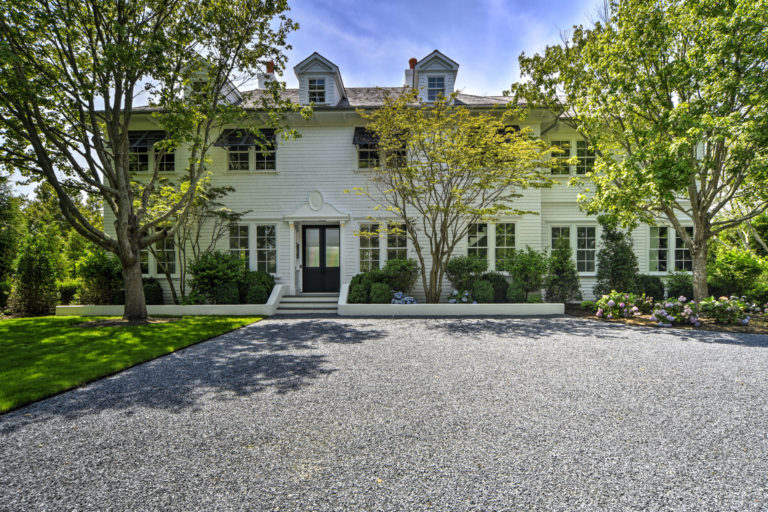 Out the back is amazing.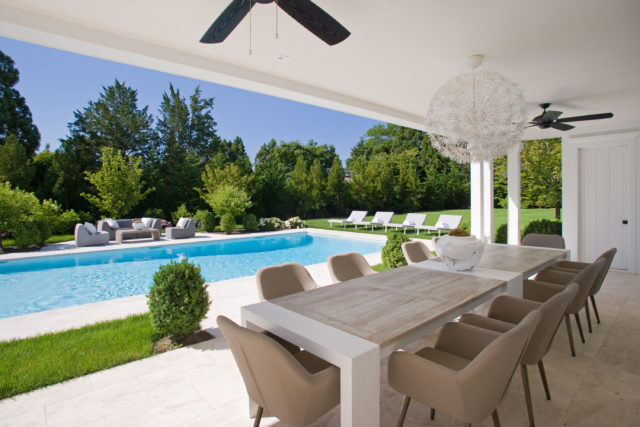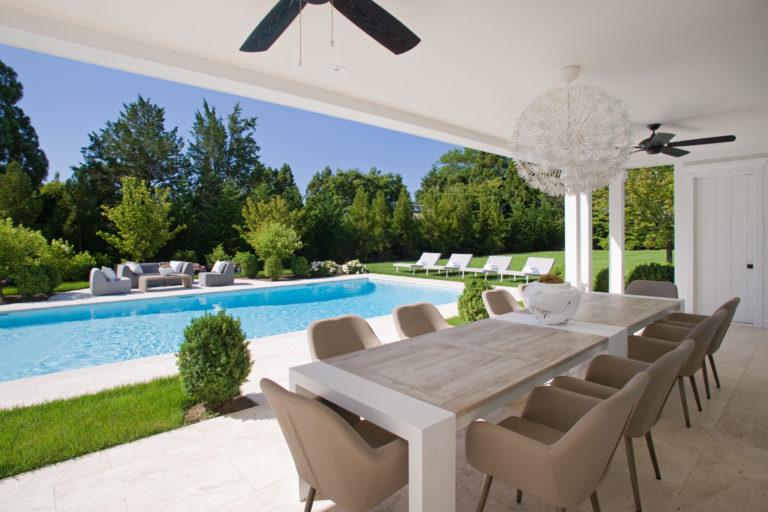 This pergola is quite simple but very Hamptons. Even the outdoor furniture is generous and comfortable. The neutral palette keeps the look relaxed and breezy but still sophisticated.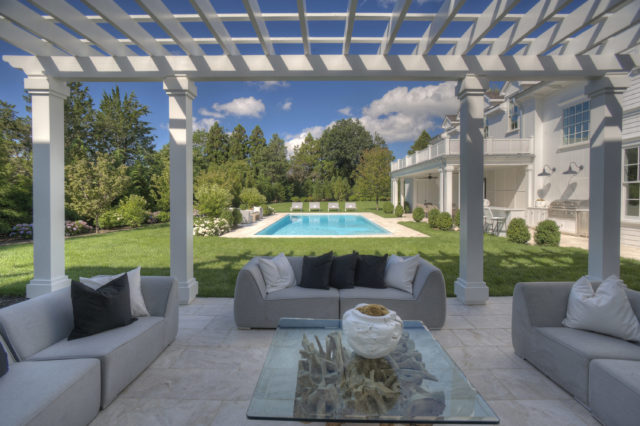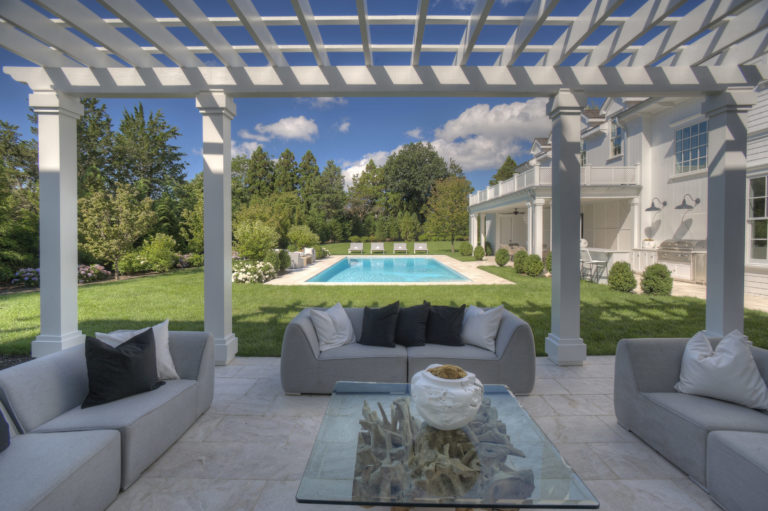 Want to see more? Check out the real estate listing.
Inspired? See how Scyon Walls products can help you give your home a Hamptons feel.
Love this read? Sign up to our bi-weekly newsletter to get the best posts straight to your inbox!