IVY MUSE have launched Calypso, their third collection of limited edition plant stands and botanical wares, featuring seven brand new Melbourne­-designed and made products. With the trend for houseplants definitely still on the rise, we think these are fantastic! And the range has now evolved far beyond the plant stand, allowing you to make a real statement with your greenery at home.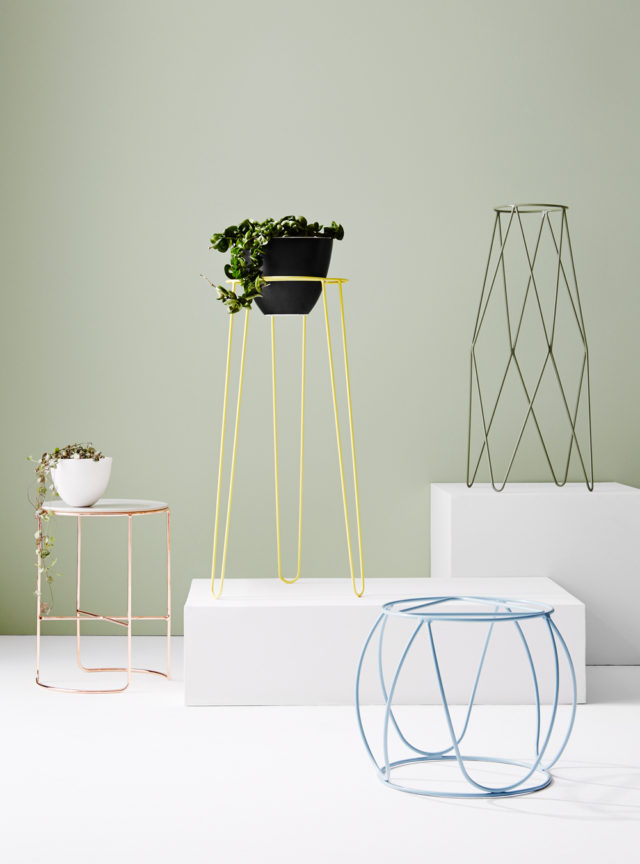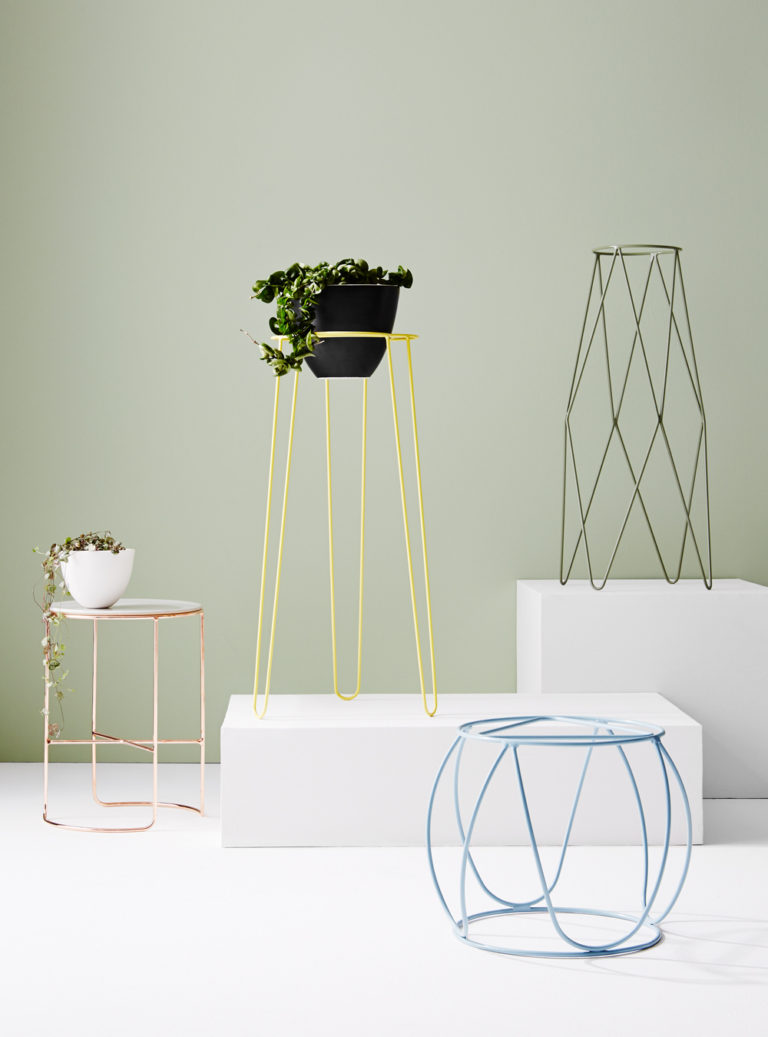 There are four brand new plant stands, each available in black and white as well as a limited edition colour unique to that design: Harlequin ​(Sage)​, Daisy ​(Summer Yellow)​, Button ​(Sky Blue) and Chameleon ​(copper plated​). The Chameleon is also available in small and medium.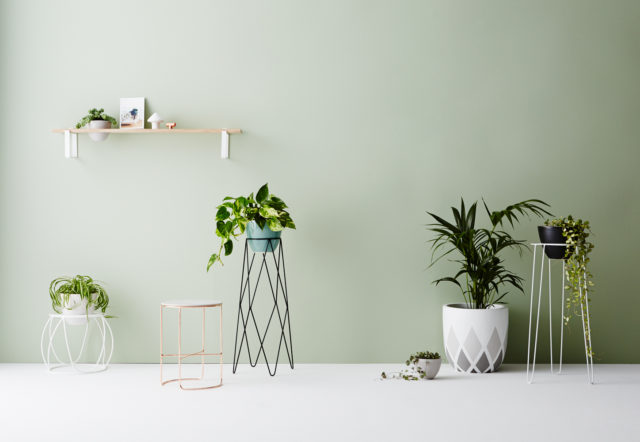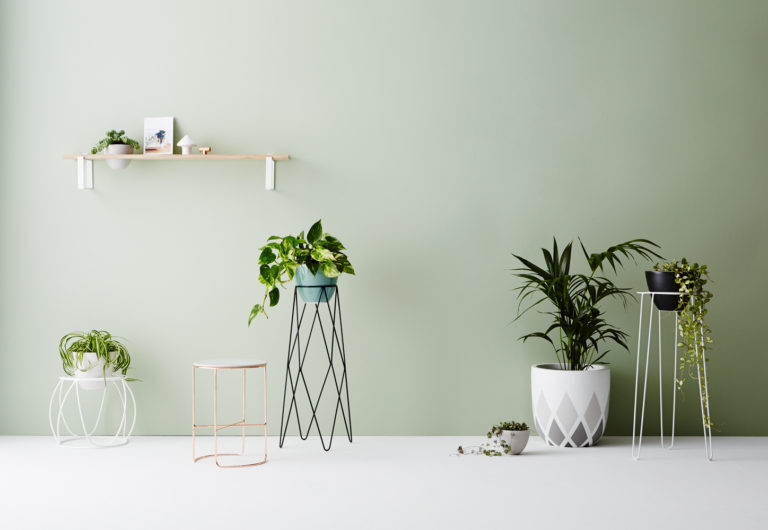 This collection also sees the release of handmade ceramic table tops enabling you to turn any ​IVY MUSE ​short plant stand into a side table or plant platform (or both!). Clever!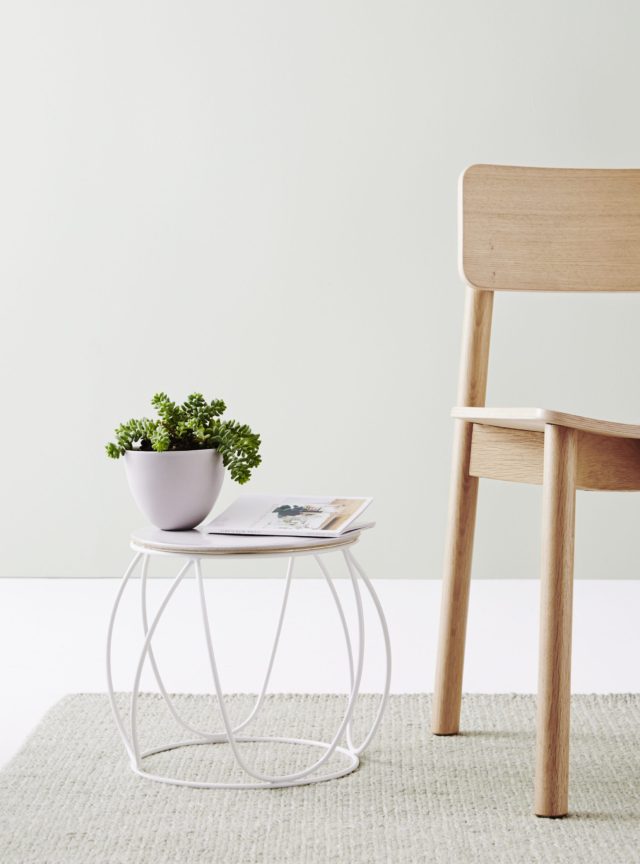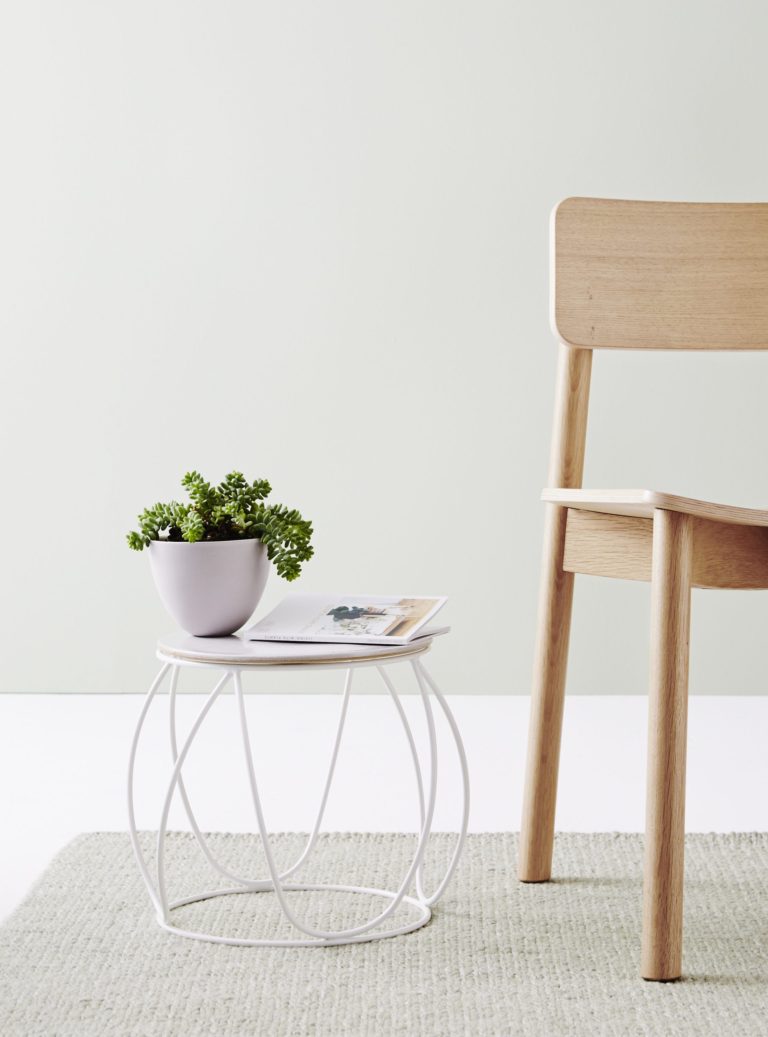 Also new to the lineup is the plant shelf (my favourite). Made from Victorian Ash and powdercoated steel, it offers flexible options for use as it can be easily flipped so the pot plant sits to the right or left. It comes with a handmade porcelain pot and features grooves for displaying art. That's great design for you: good looking and useful.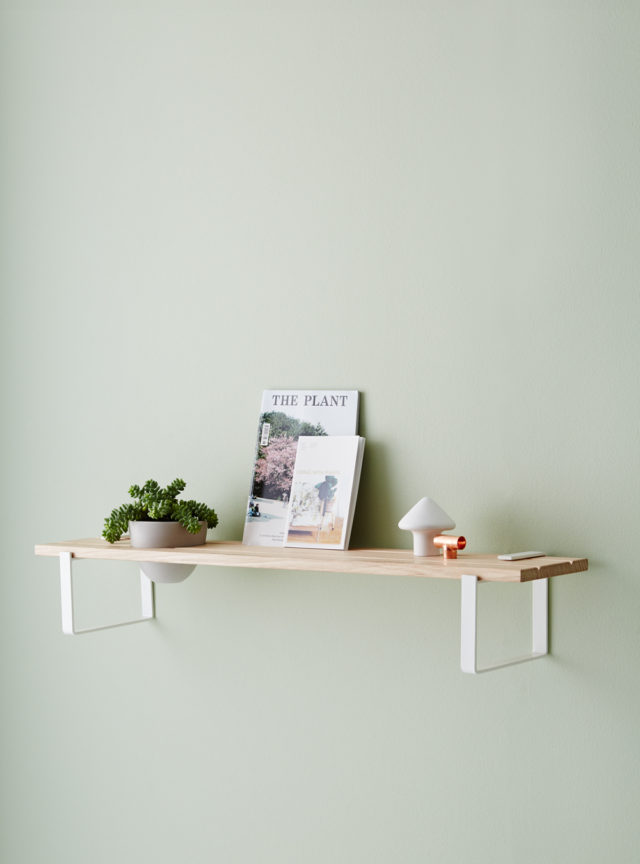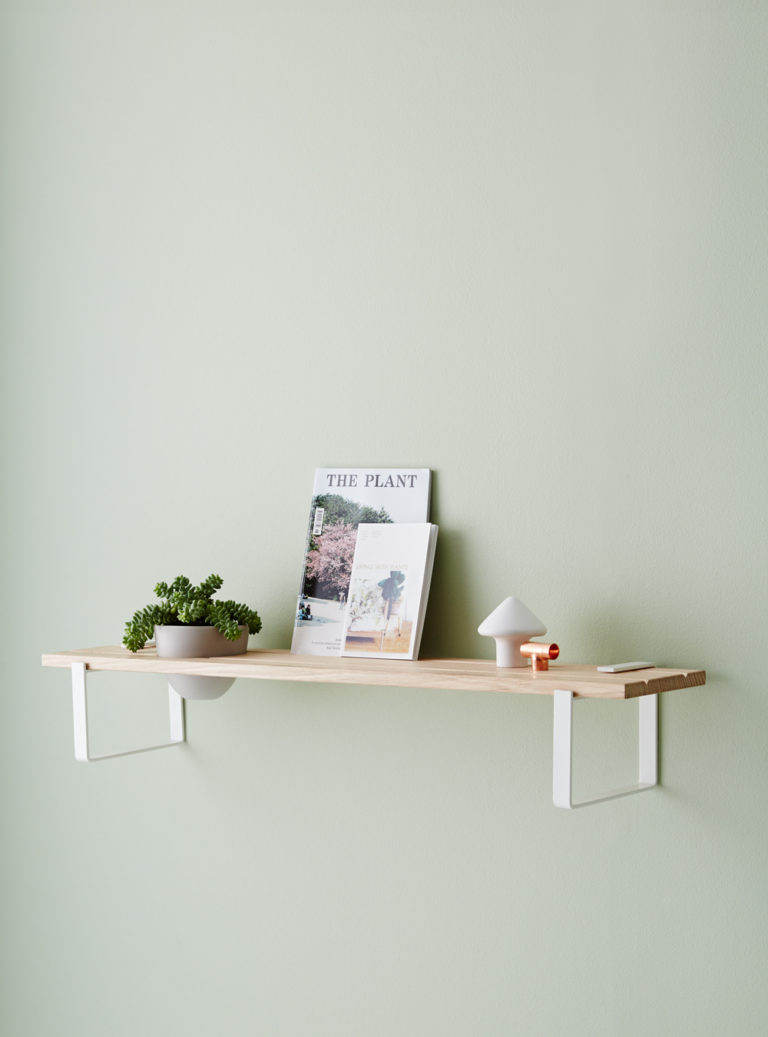 To further celebrate their third collection, ​IVY MUSE​ have collaborated with Sydney­-based Design Twins​ on a hand­-painted lightweight concrete pot. The Harlequin is available in grey and green and available exclusively through ​IVY MUSE​ and ​Design Twins​.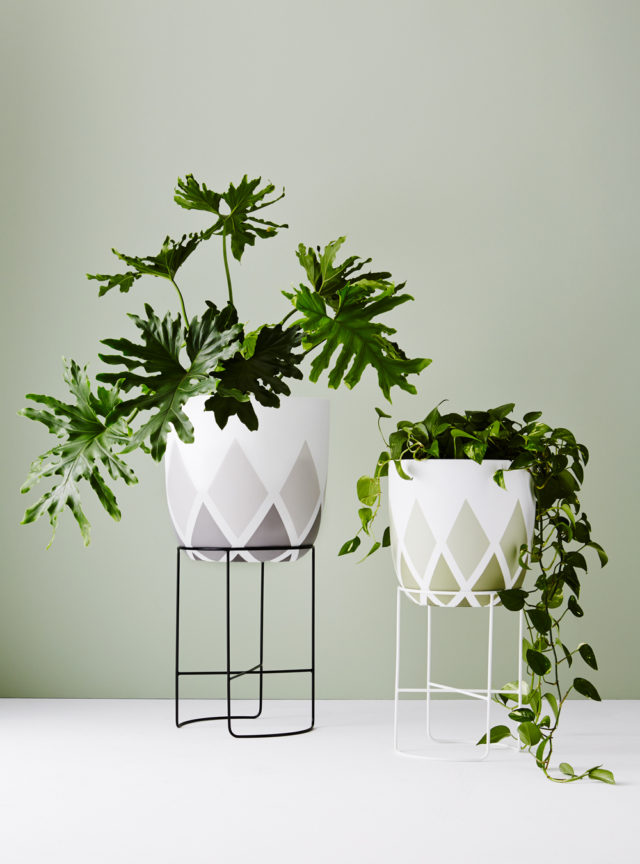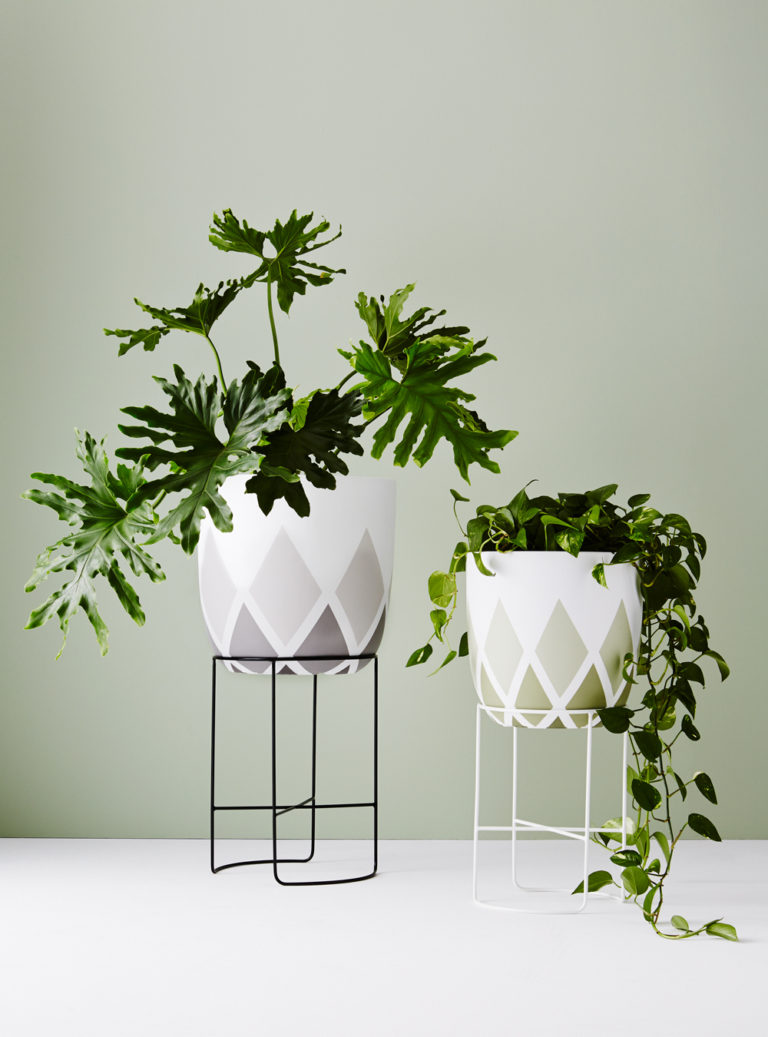 IVY MUSE also commissioned Victorian ceramicist ​Ana Maria Jensen to produce an exclusive range of hand­made limited edition pots to complement the ​Calypso range. Wheel-­thrown from iron­-bearing stoneware, each pot has been combined with unique glazes to allow the clay to gently reveal its natural character. Available in Summer Yellow, Matt Black and Pearl Green.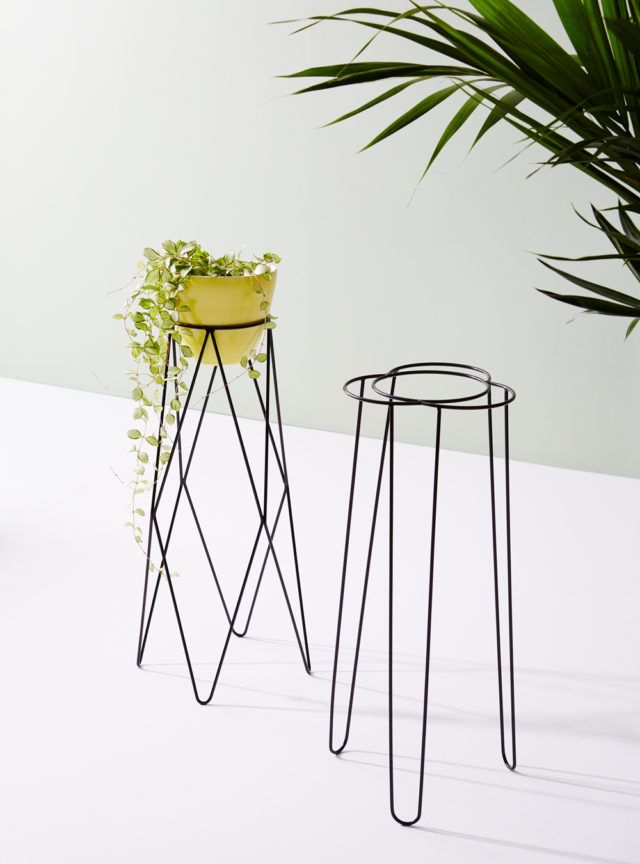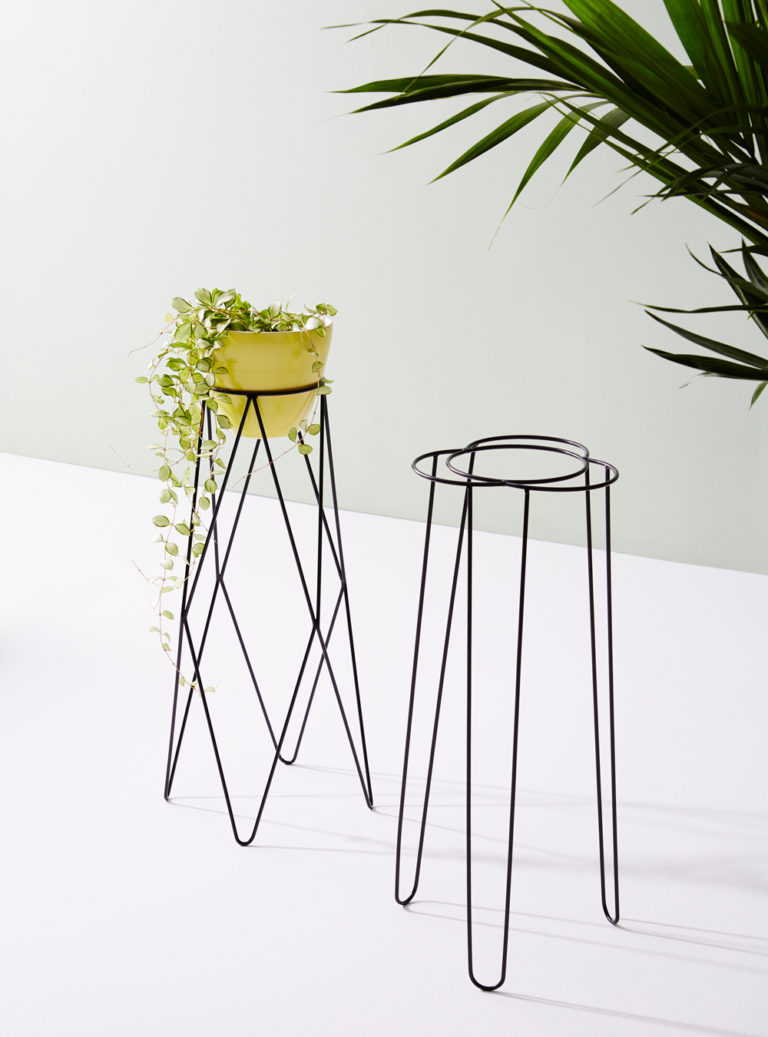 The brand is the brainchild of longtime friends Jacqui Vidal and Alana Langan. Jacqui, founder of art retailer Signed & Numbered, together with Alana, an interior stylist and owner of online boutique ​Hunt & Bow, ​launched the business with a mission to produce beautiful, functional stands that allow people to get creative with their greenery.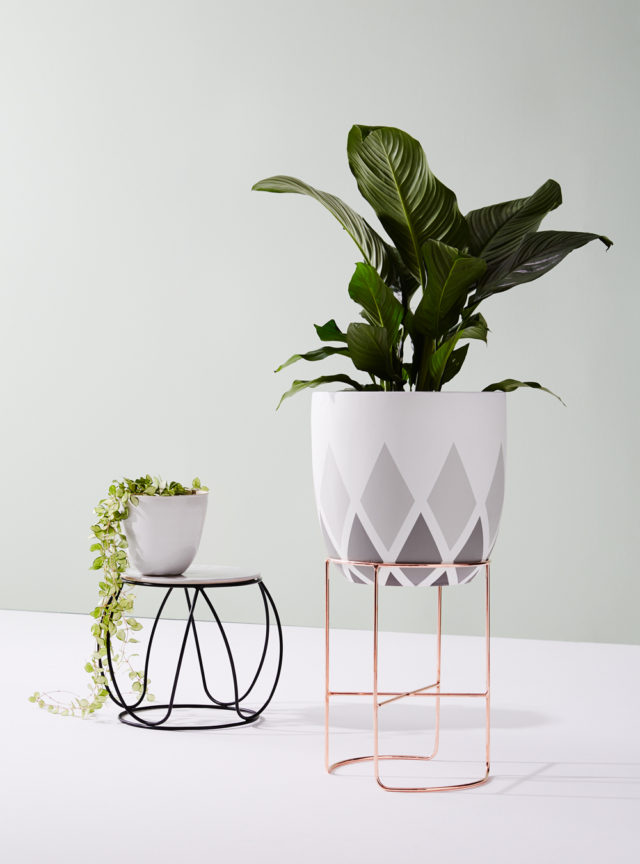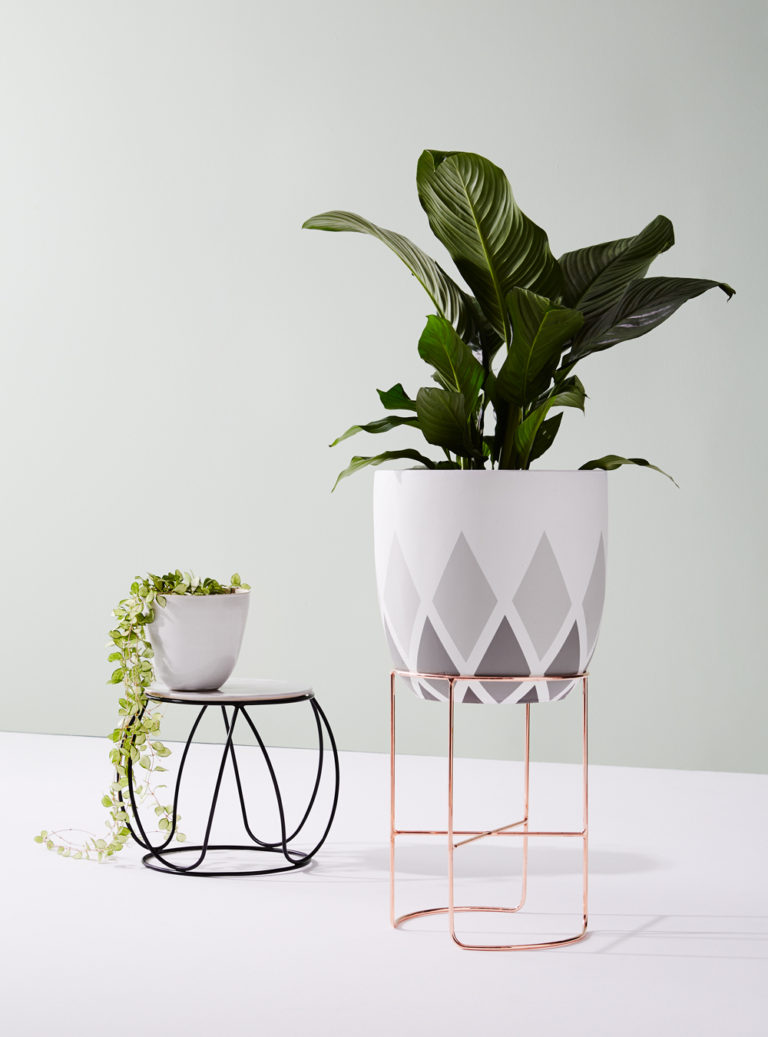 Designed by Jacqui and Alana, the stands are made from steel ­ for durability and strength ­ then powder­coated or copper­-plated to add beautiful colour and a perfect finish. They are made from start to finish in Melbourne.
IVY MUSE botanical wares can be purchased directly via ​www.ivymuse.com.au or from over 30 stockists across Australia.