Given her grandparents founded the iconic Italian fashion house Missoni, it's safe to assume that Margherita Missoni grew up immersed in creativity. A darling of the fashion world, Margherita has not only has spent time as a Missoni brand ambassador and designer, but she's also launched a successful children's line (Margherita Kids) and now, a rather covetable children's homeware line available in Australia through Pottery Barn Kids.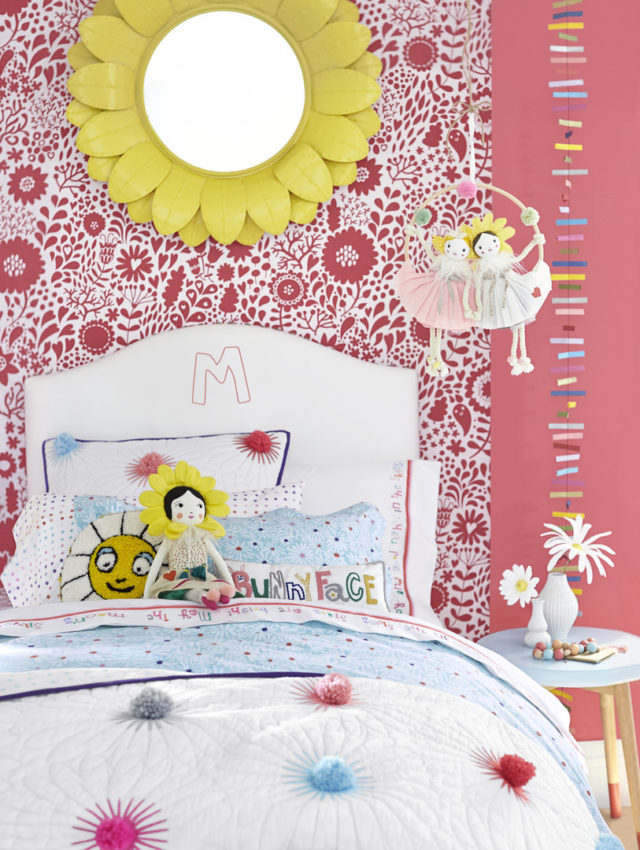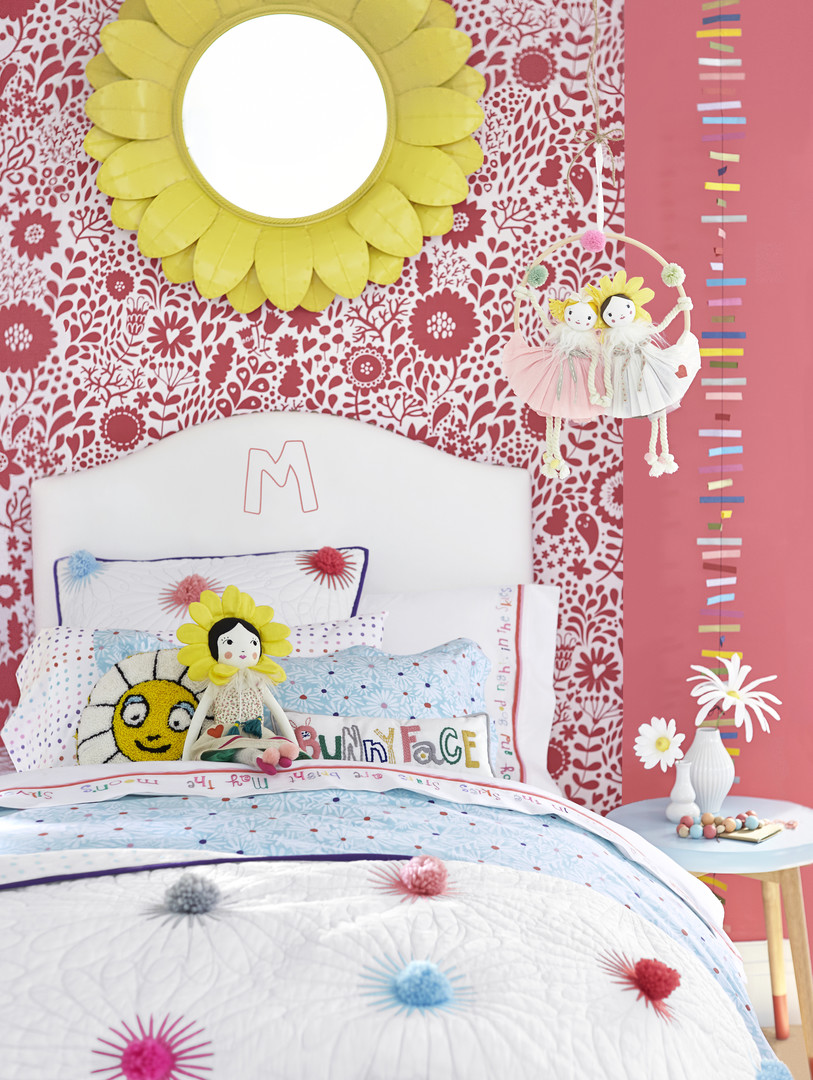 Whimsical and colourful yet sophisticated (a tough balance to strike), the range includes home décor for the nursery, bedroom, and playroom with the daisy a recurring motif. It's rather fitting really given Margherita's name means 'daisy' in Italian and her personal aesthetic has always had something of the flowerchild about it.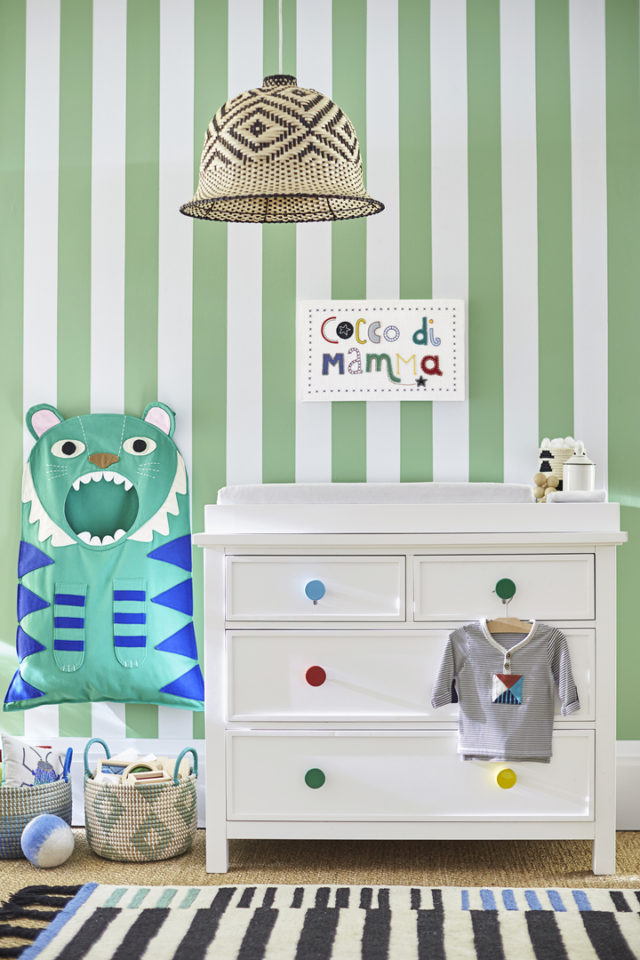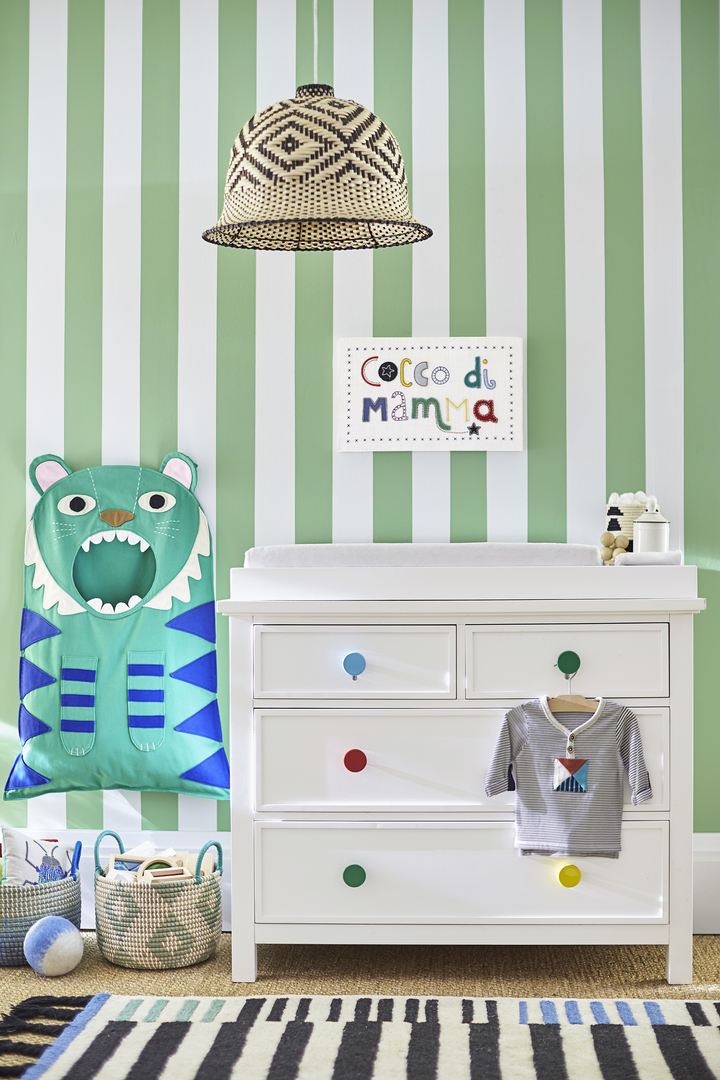 "Collaborating with Pottery Barn Kids was such a joy and a natural fit for me, as it brought together playful design and quality craftsmanship to create a beautiful collection for kids and baby. The collection is comfortable, colourful, and it evokes the same sense of freedom I feel when dressing myself and my children – mixing, matching and creating something that is unique to your own sense of style. I wanted to create a line of homewares that would inspire and empower kids to be imaginative and inventive," says Margherita.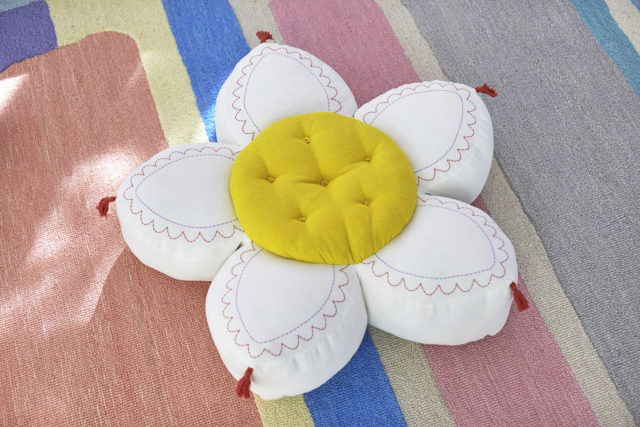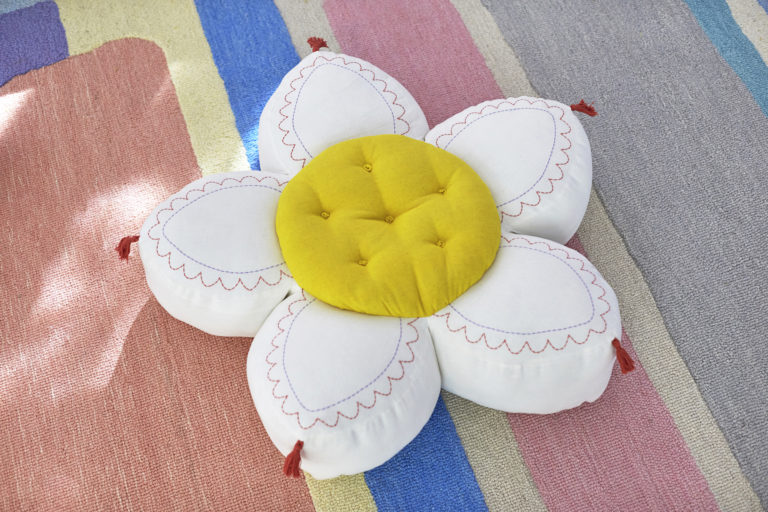 Becoming a mother in 2013 (she has two young sons, Otto and Augusto) has informed the collection too, meaning it's both beautiful and practical. "As a mother, I'm always thinking about the needs of my children first and foremost. For the collaboration with Pottery Barn Kids, I thought about the needs children and parents have when it comes to home furnishings. There's lots of child-sized furniture, as I strongly believe that it's important for children to be surrounded by furniture that's both approachable and size-appropriate."  She is a big fan of the storage pieces in the collection – for both children and adults alike. "They're perfect for stowing away your kids' toys and for staying organised, which is essential when you're a busy parent," says Margherita.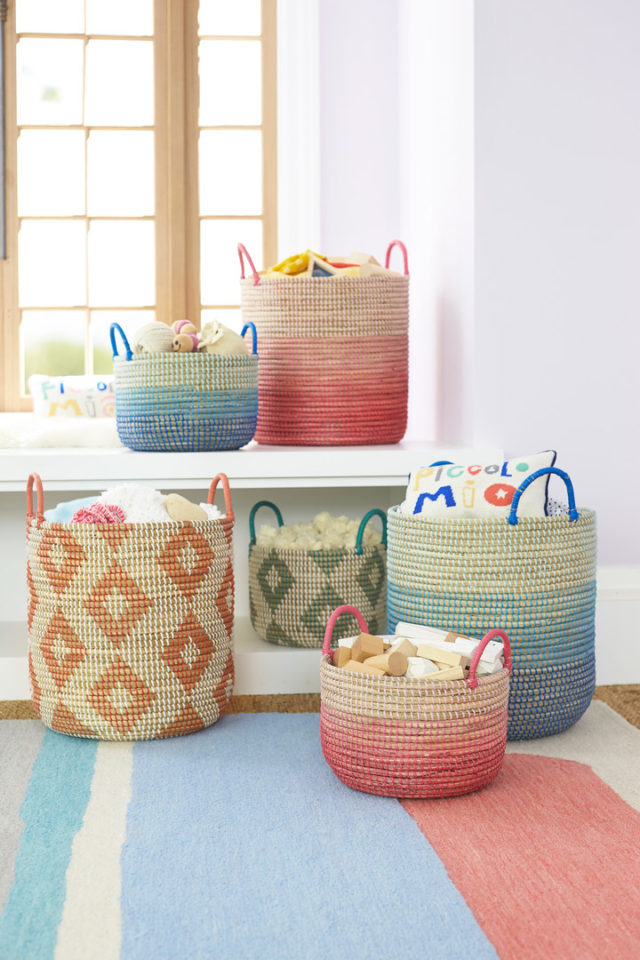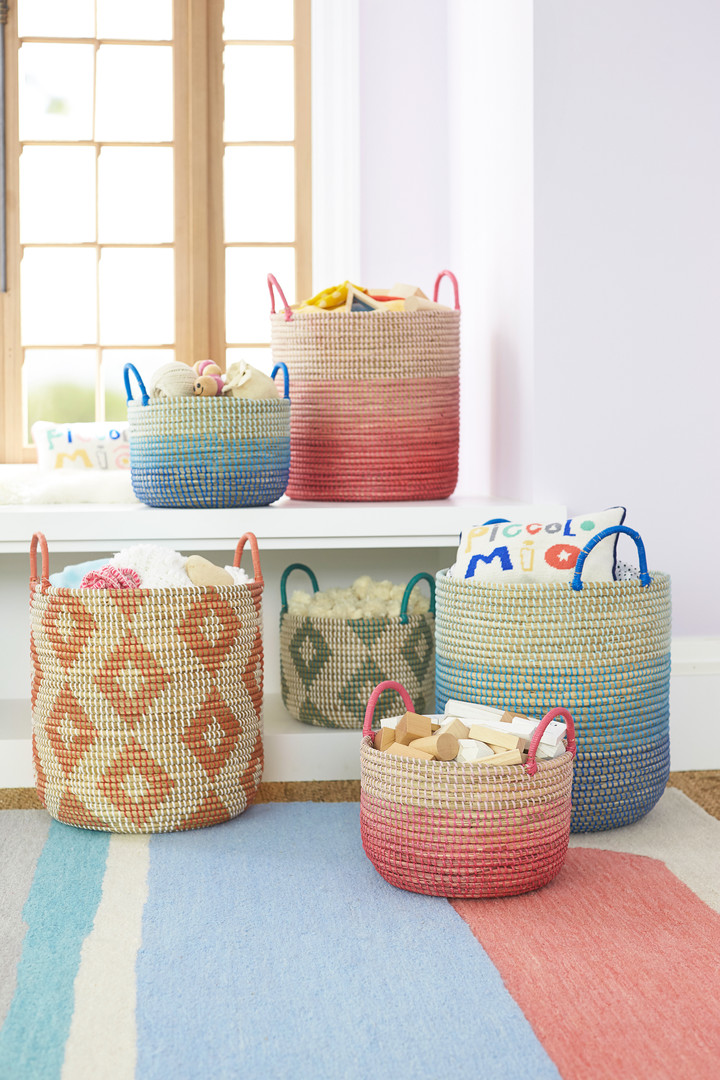 And with the success of her childrenswear line Margherita Kids, the collaboration seems like a natural progression. "When Margherita launched in 2015, I already had a whole world for children in mind – not just clothing, but lifestyle products, too. I knew I would eventually want to create everything from accessories to bedding to furniture, but, of course, it takes time to expand into new categories. When Pottery Barn Kids approached me to create this collection, I was so excited. I want this collection, like the Margherita clothing line, to inspire kids to imagine, create and play."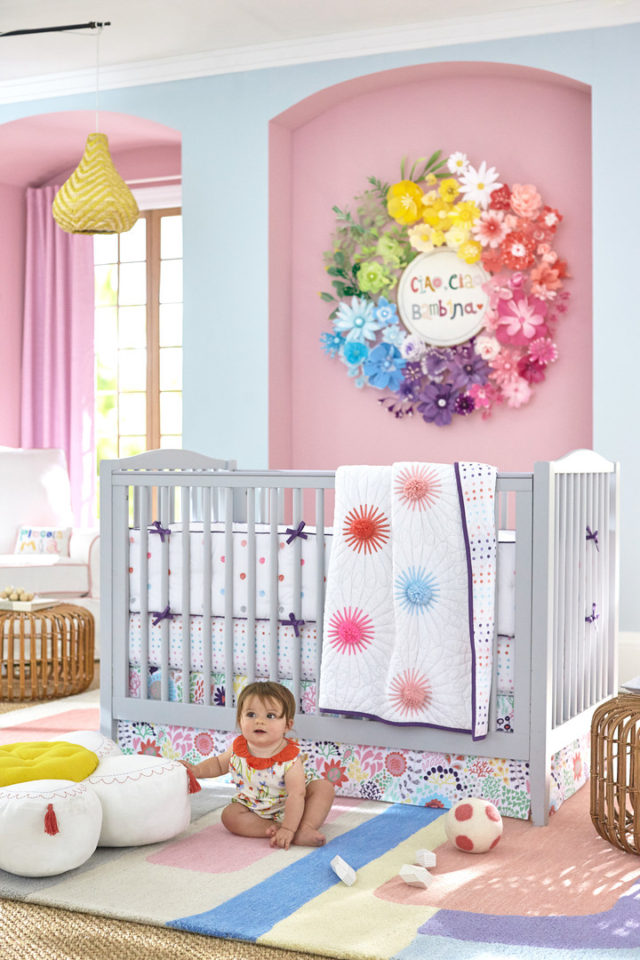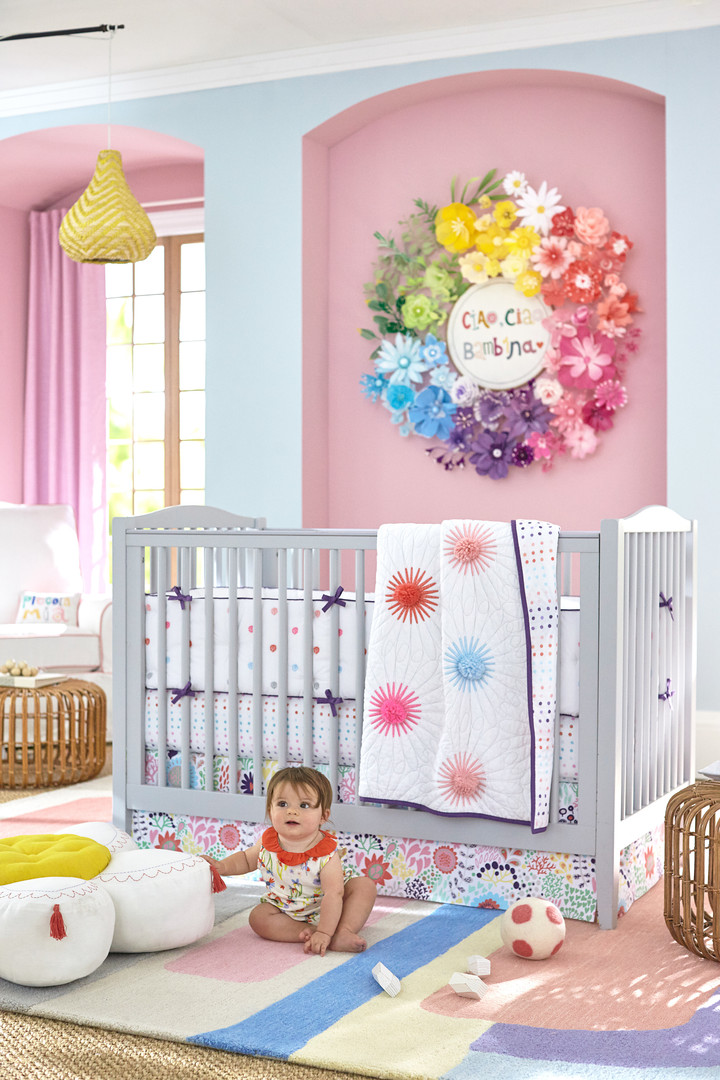 As for her favourite pieces from the range, the designer has quite a few. "The colour blocked rugs, the whimsical daisy chair and the lullaby embroidered linens are my favourite pieces for sure. I can't wait to incorporate them into my boys' nurseries." And with prices ranging from $29 to $299, the range is sure to fly off shelves.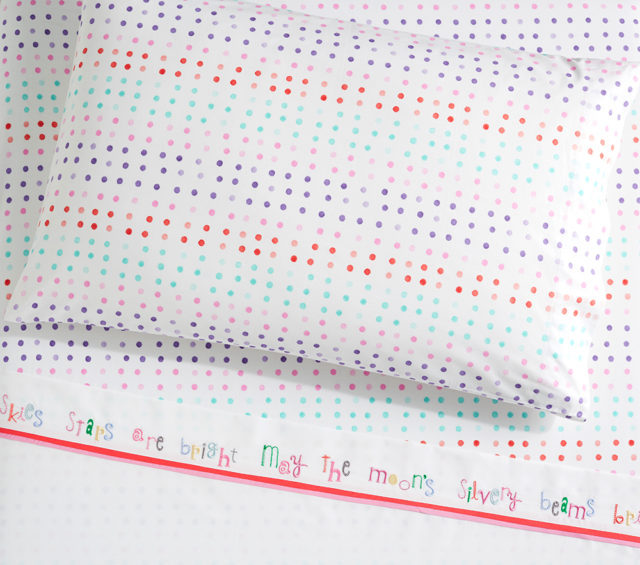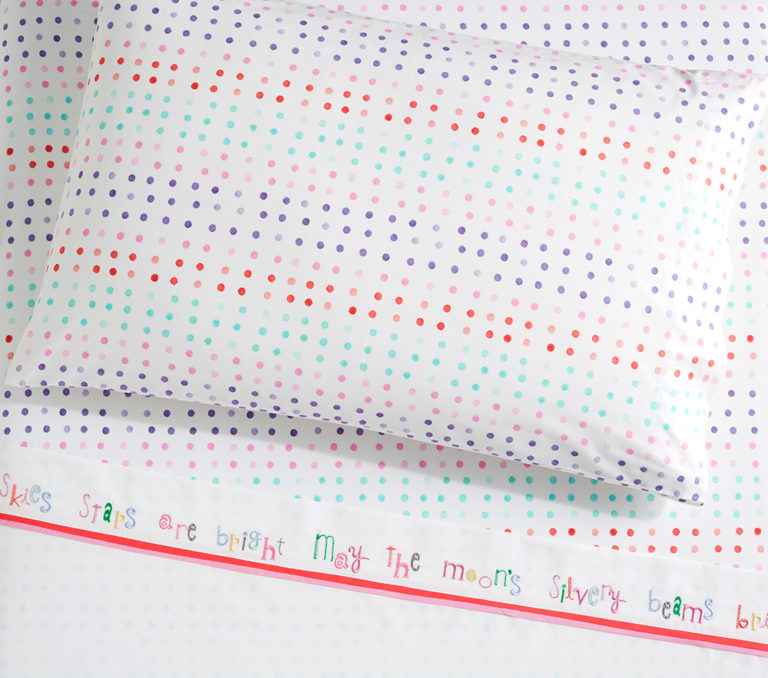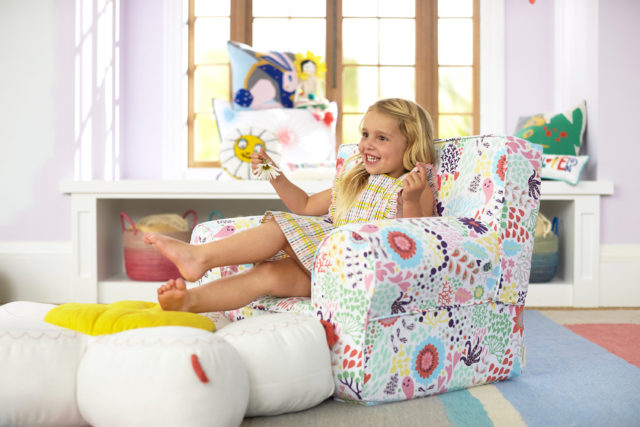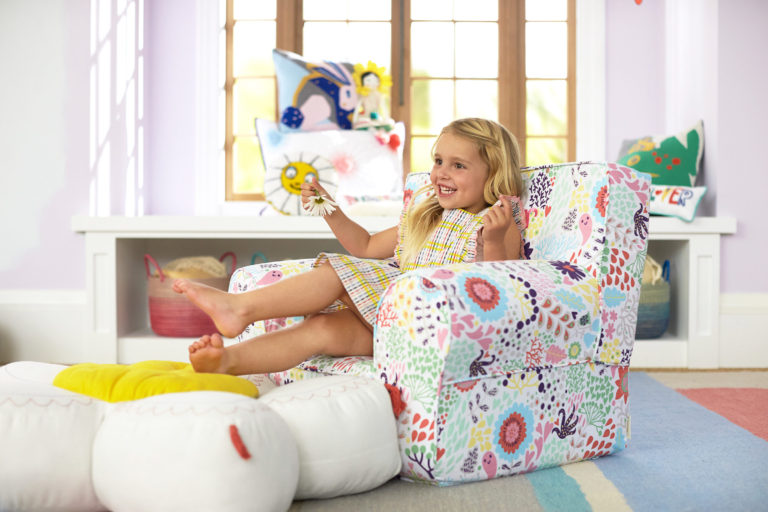 The collection is available in store and online from today (Friday).