When interior designer Liz Hayward purchased this Sydney home five years ago, she had a long-term plan in mind. "This is our forever home but we've only done a partial renovation so far. We've been making changes in bite-sized chunks," says Liz of the circa 1921 Roseville home that she shares with her husband and two children.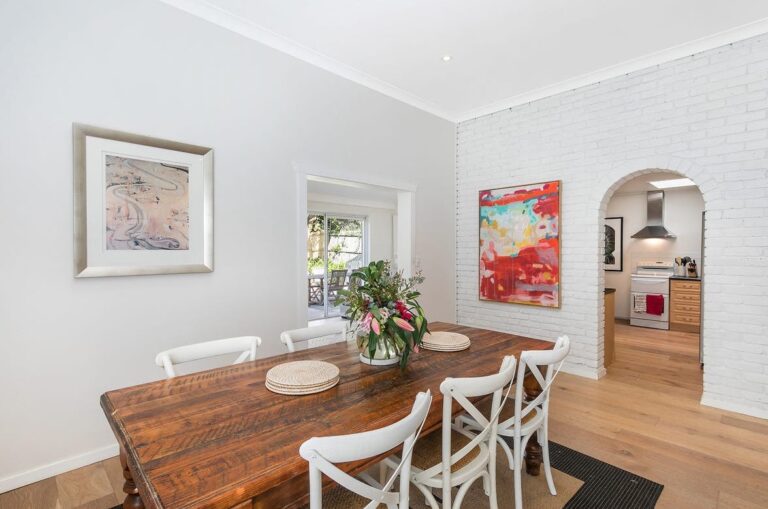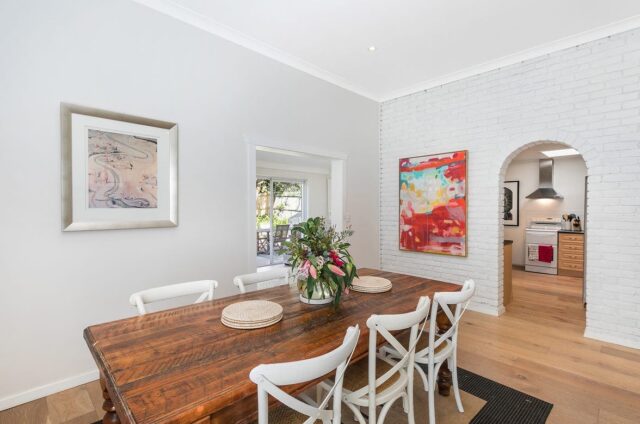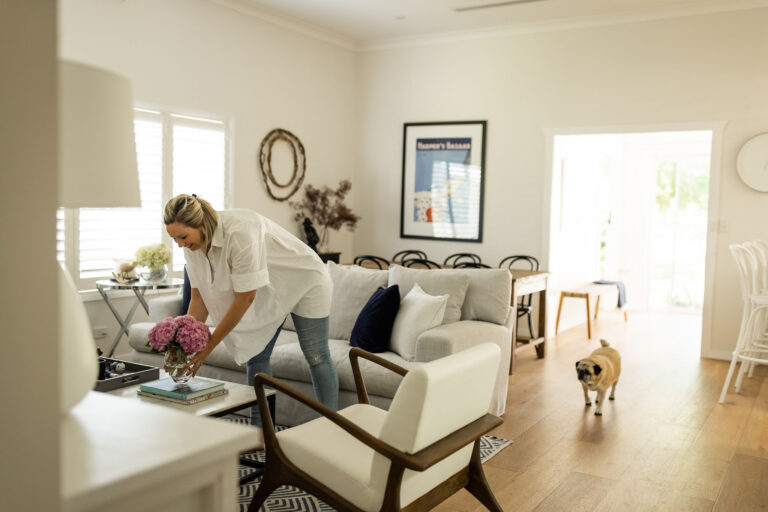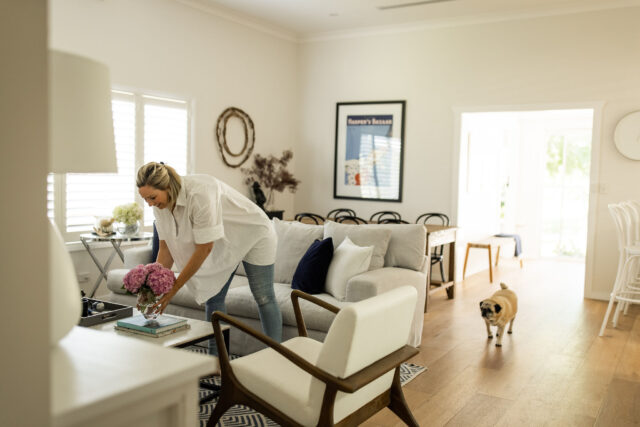 First up, Liz upgraded the bathroom which was replete with dated tiles and shower over a tiny bathtub as well as a low ceiling. "Being six foot tall I couldn't even get my head under the shower rose," says Liz who presumes the previous owners reduced the ceiling height as an energy saving measure.
Completely gutted, the room now features fresh white tiles, a much higher ceiling and skylight, double vanity, and v-groove panelling on the walls. "The new 12- foot ceilings and a skylight made a huge difference to the look and feel in the space," says Liz.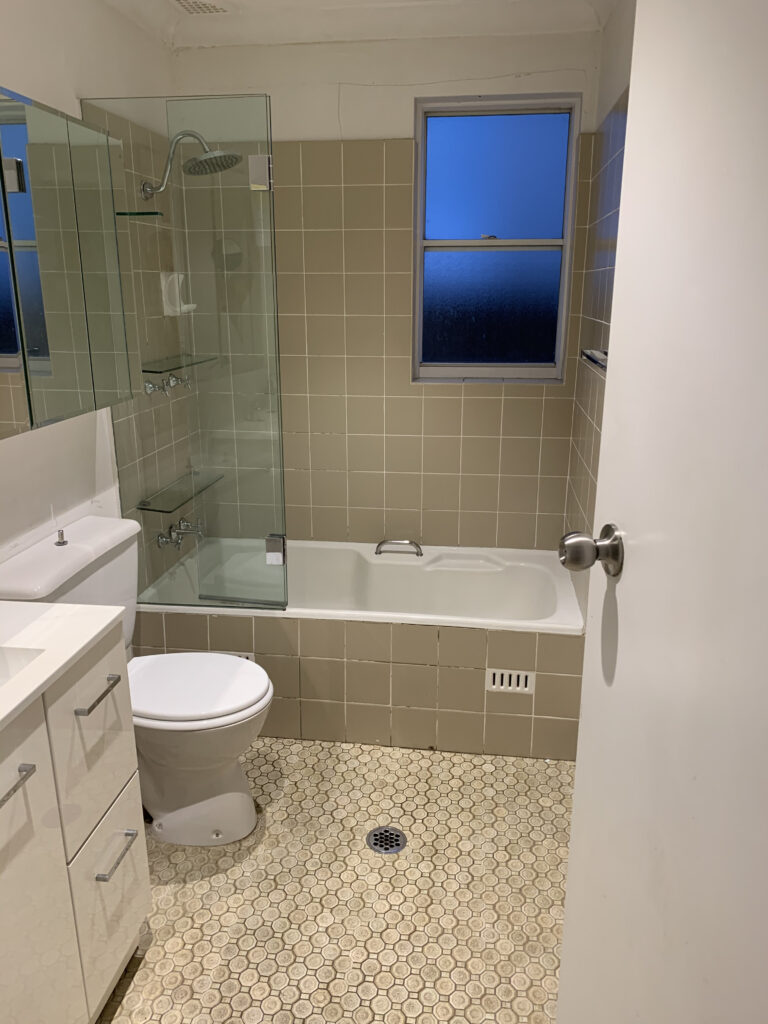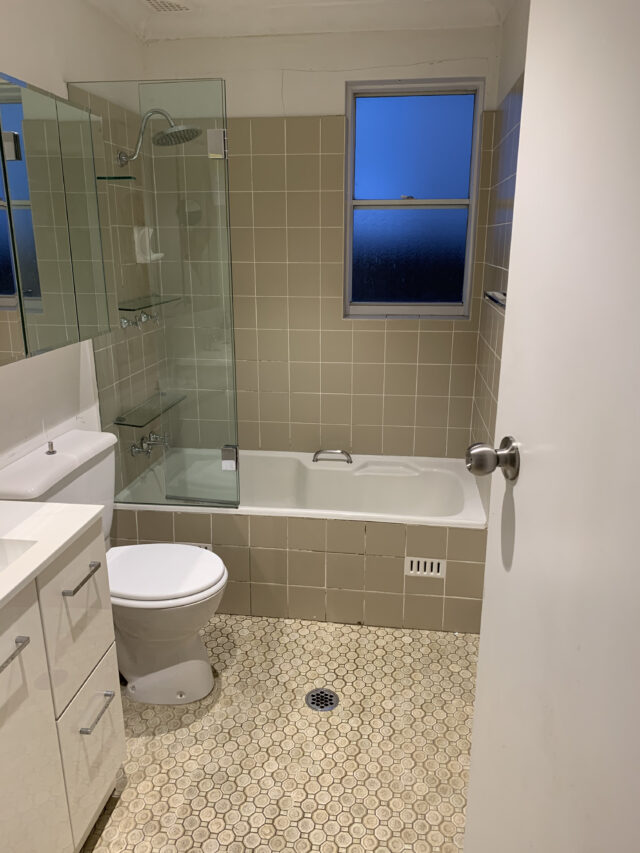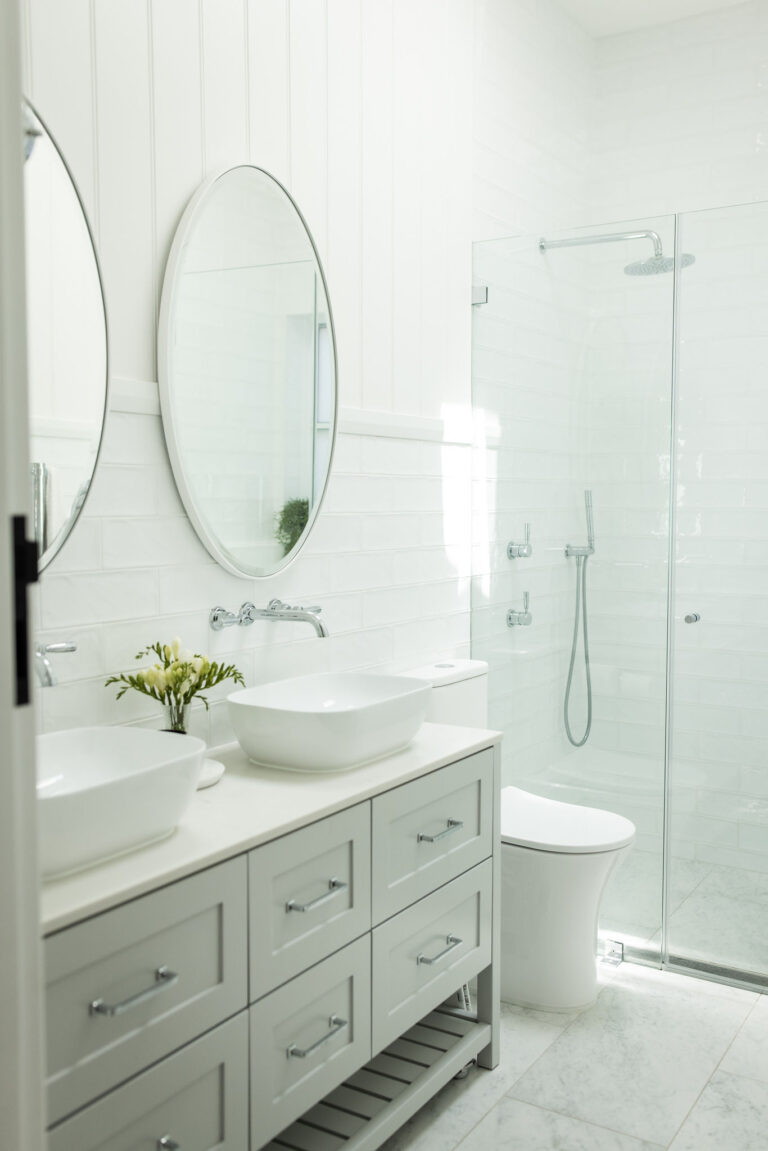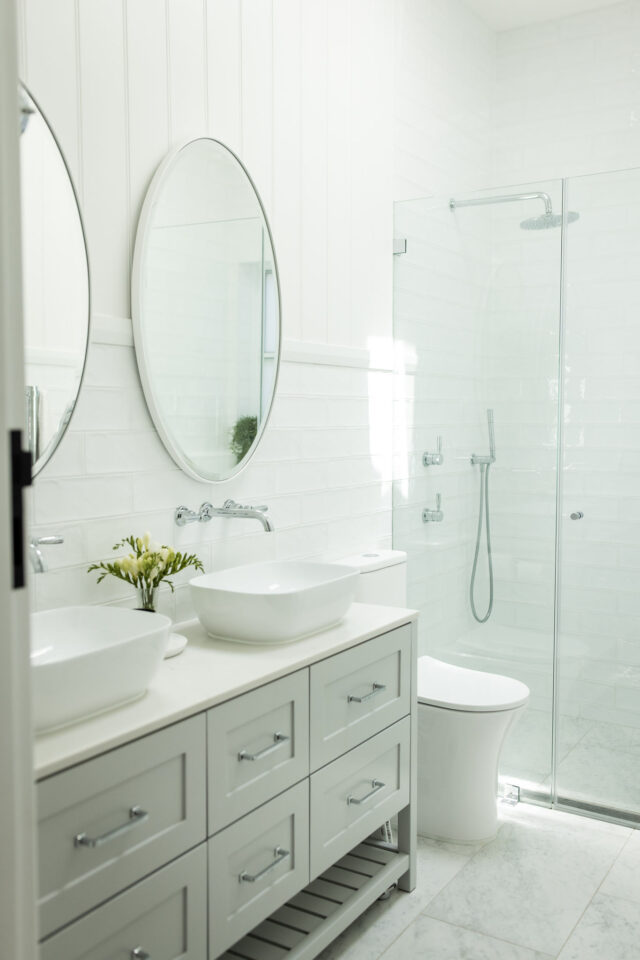 With a larger renovation planned for several years' time, Liz decided to carry out a partial update on the kitchen to tide the family over. She started by knocking down a dividing wall (between the kitchen and lounge room) to make the spaces flow and so that she could keep an eye on her children while cooking. "We kept the kitchen cabinetry the same – used the carcasses but replaced the fronts and benchtop. Making the kitchen all-white, people think it's all brand new."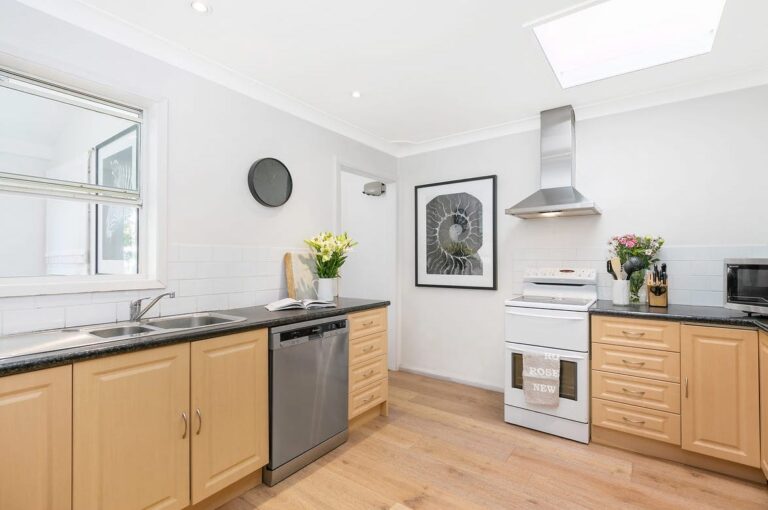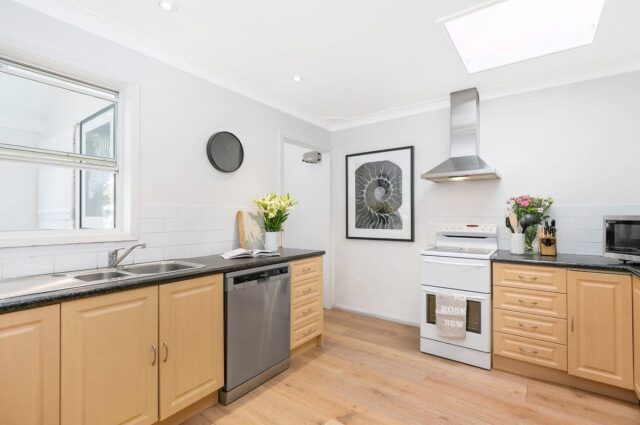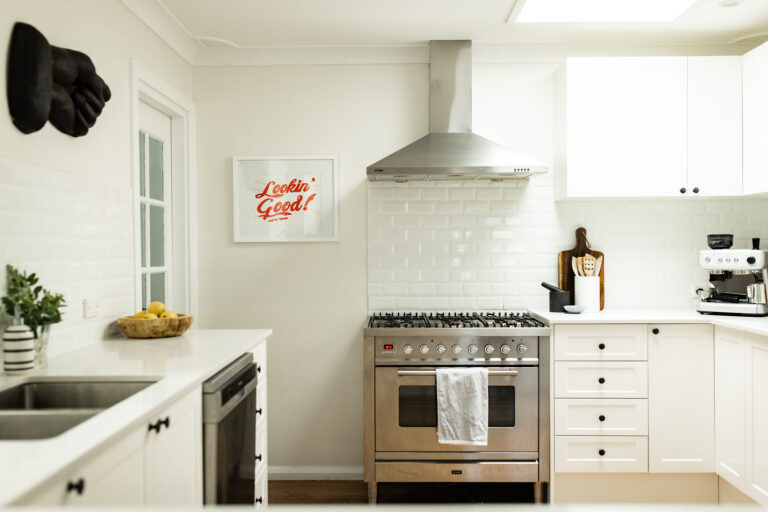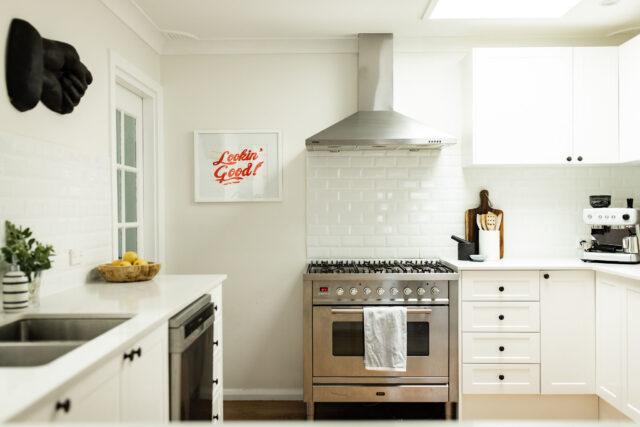 Nearby, a variety of family-friendly selections make the lounge room a very comfortable place to be. The sofas feature washable slipcovers, the rug is an indoor/outdoor design from Dash & Albert, the white occasional chairs are upholstered in wipeable, vegan leather and the marble coffee table can be easily wiped down. "Clever choices with the finishes make the lounge room really family-friendly," says Liz.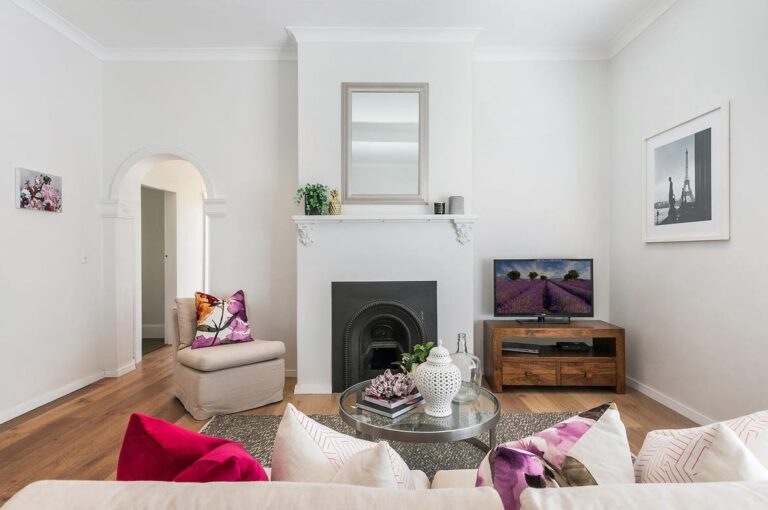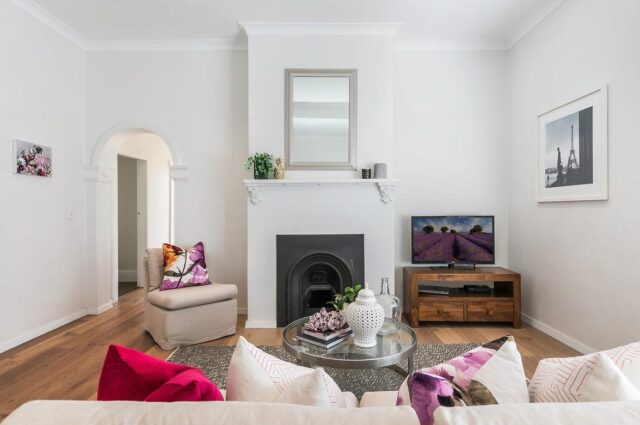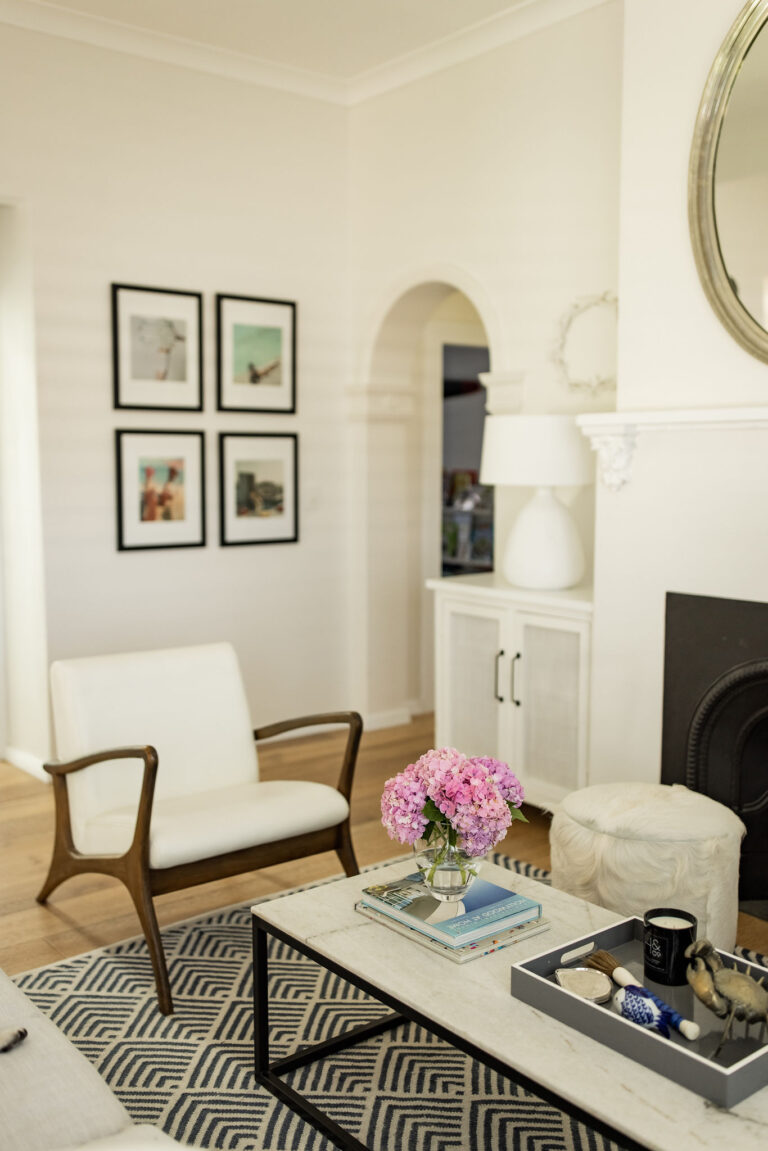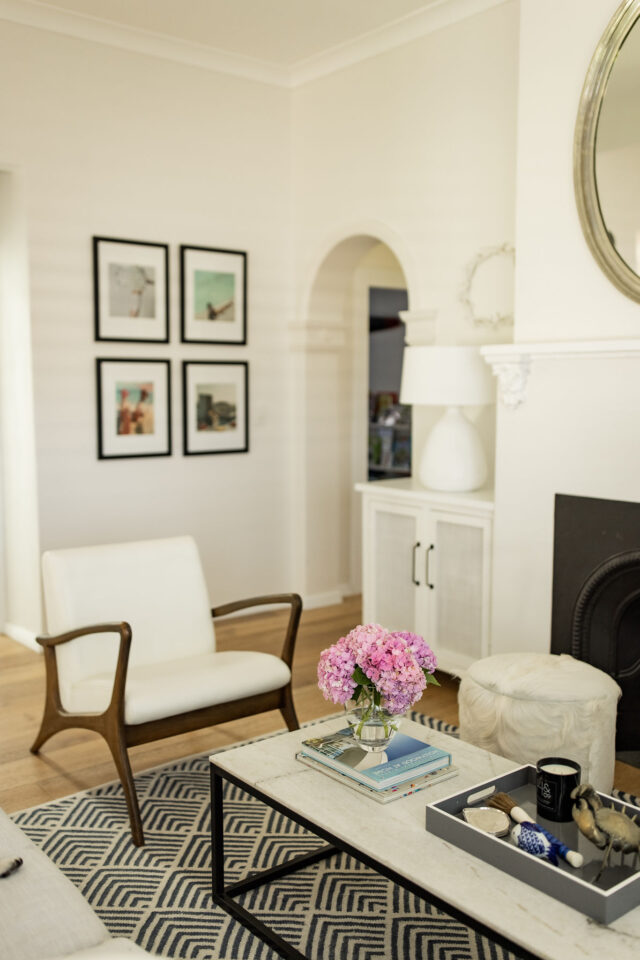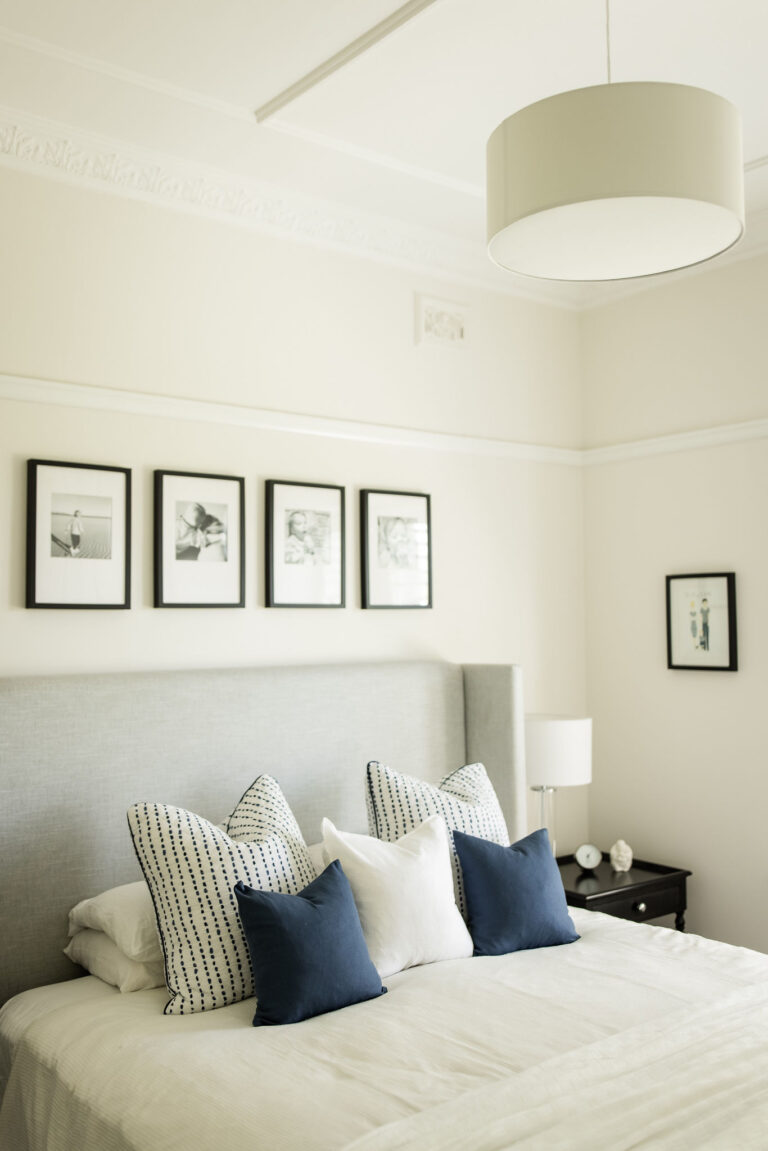 Outside, the home's Greek inspired columns were replaced with timber banisters and the front door's brown 70s era glass was replaced with beautiful leadlight. "I love the front door and veranda and bringing back the heritage style to it. I try and highlight heritage features in all the projects I work on. Some try to modernise them but I like to focus on them and make them a feature."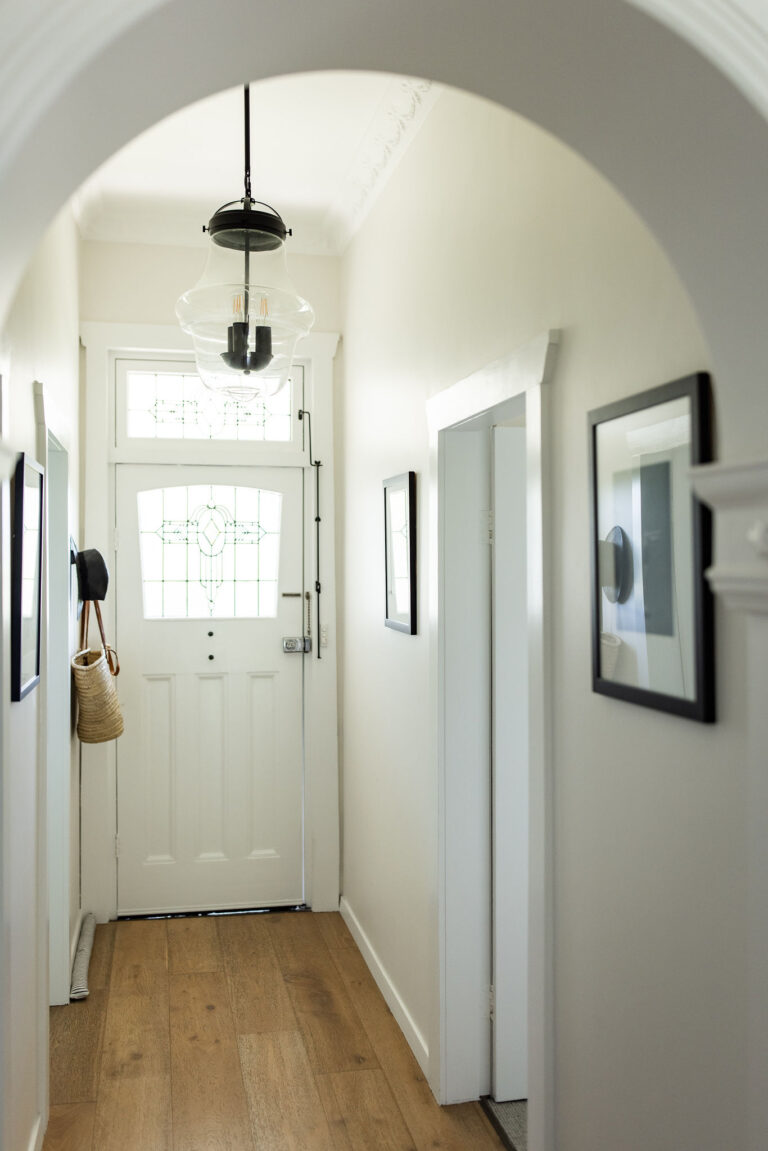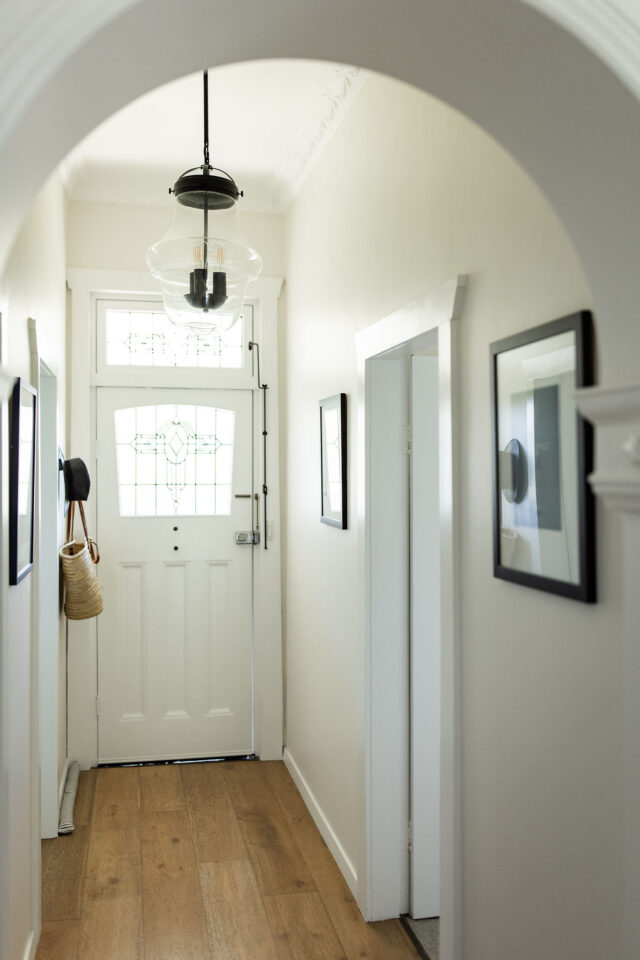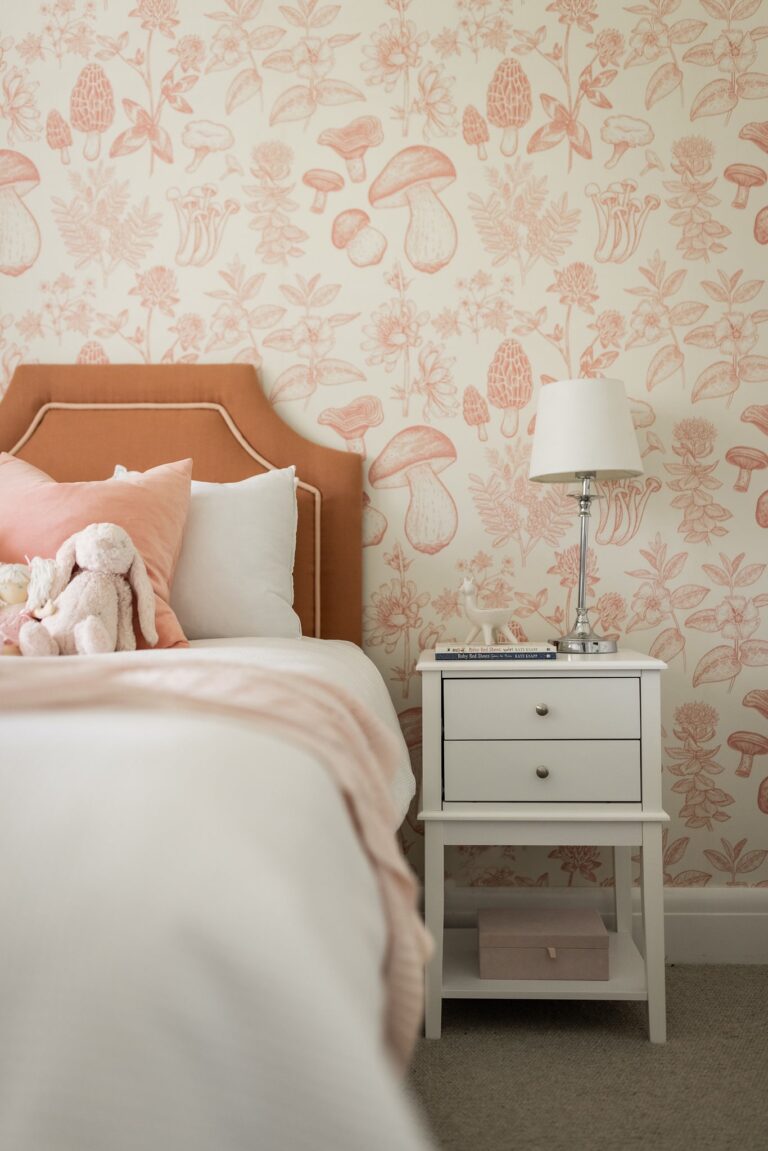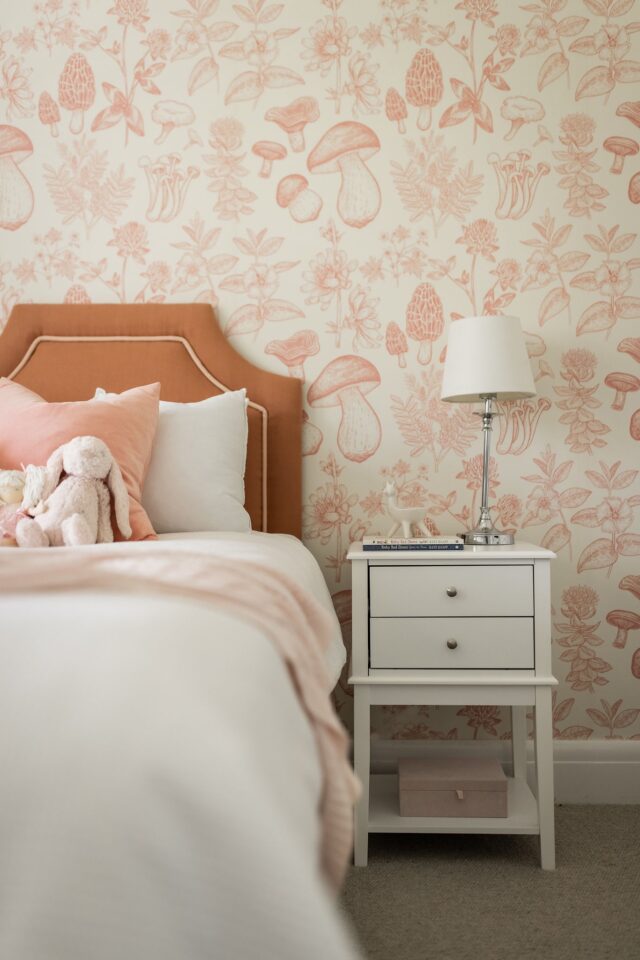 Photography: Rachael Tagg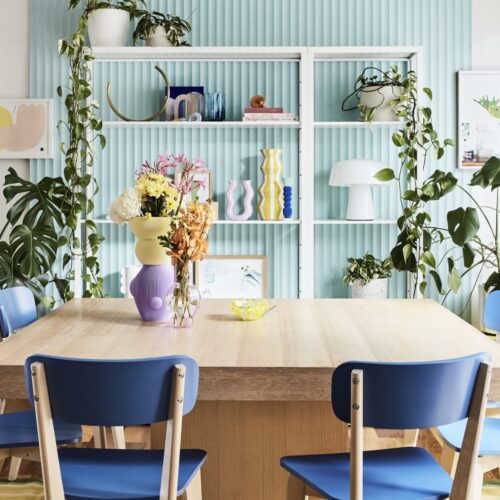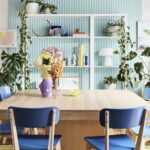 Before & after: Stylist shares how she made over rental home
We're massive proponents of colour around here, and today's before and after is a great reminder of just how transformative…