When Lauren Roe launched I Love Linen in 2012, she was living in inner-city Melbourne which is a far cry from her current home surrounded by bush. Starting with a desire to make bedrooms more beautiful, Lauren's I Love Linen range has continued to expand and now encompasses a gorgeous line-up of original bed linen as well as apparel and tabletop pieces that are inspired by her current home in the Queensland hinterland.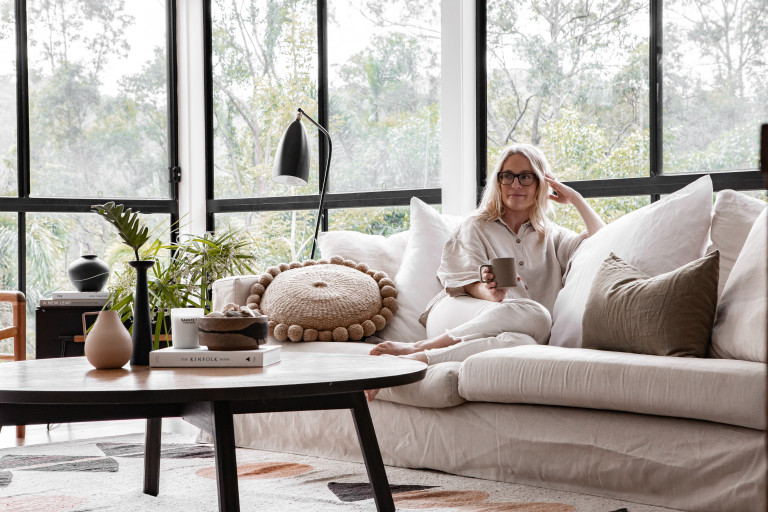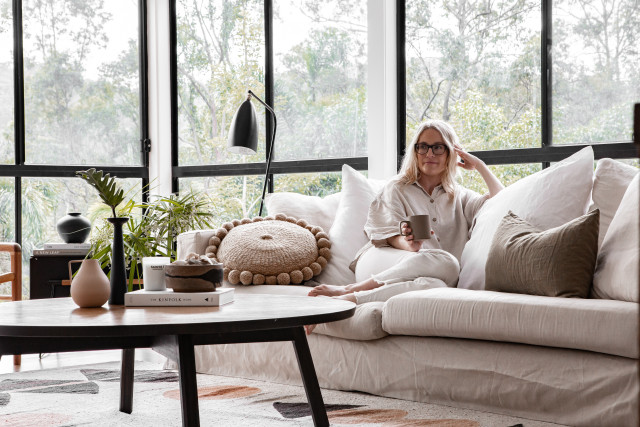 "I'd been looking online for about three years when we found our property. I was then living in Melbourne but when this came online, we knew it was 'the one' and it solidified our plans to move," says Lauren of the tree-change that she made with her husband, daughter and two rescue cats in 2015. Lauren loved how open and connected the home felt to the hinterland and that it didn't require any renovating; it was just six years old.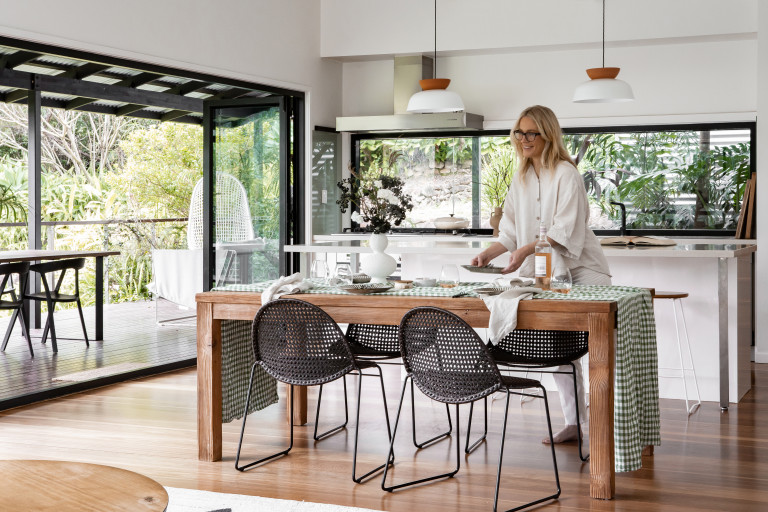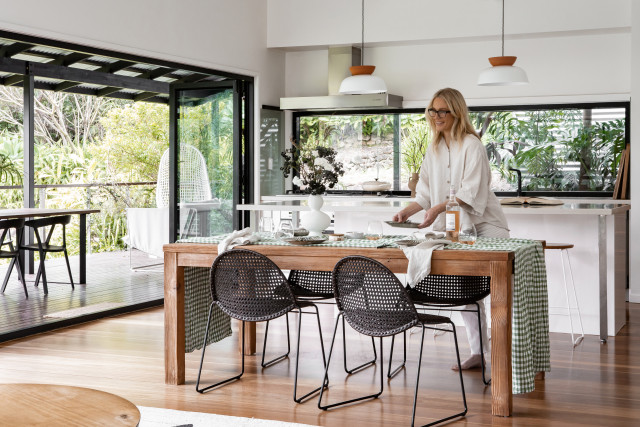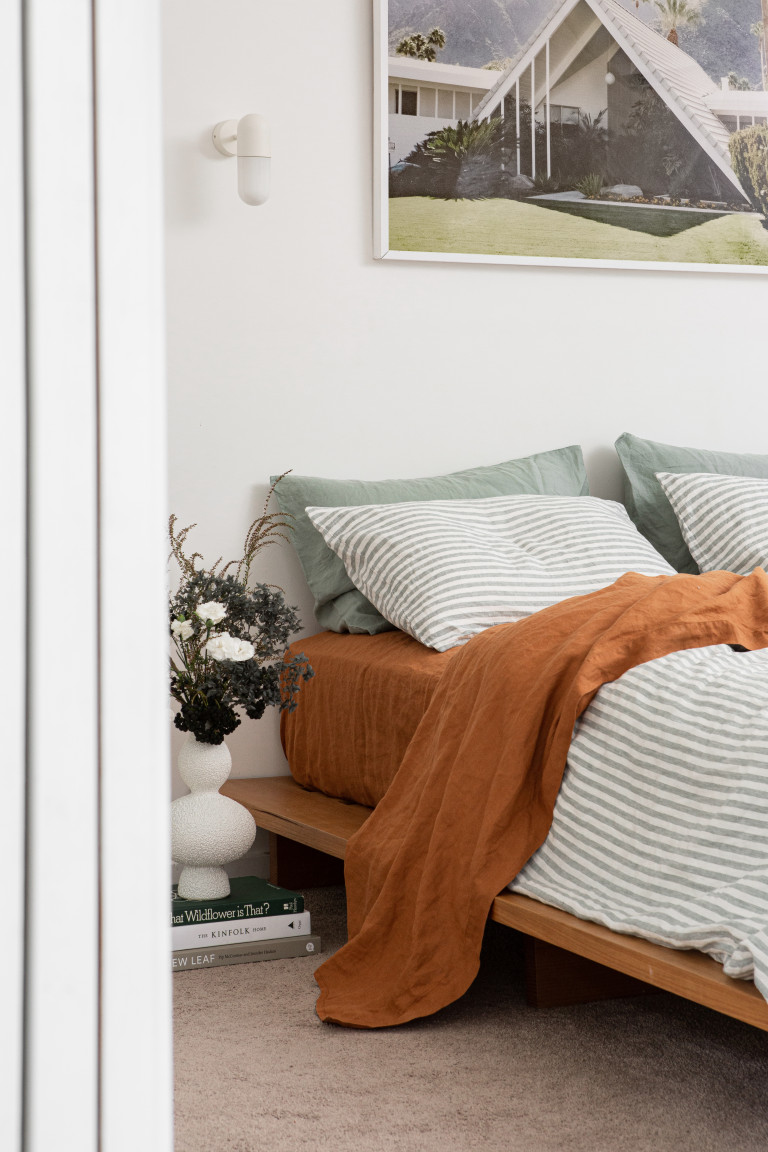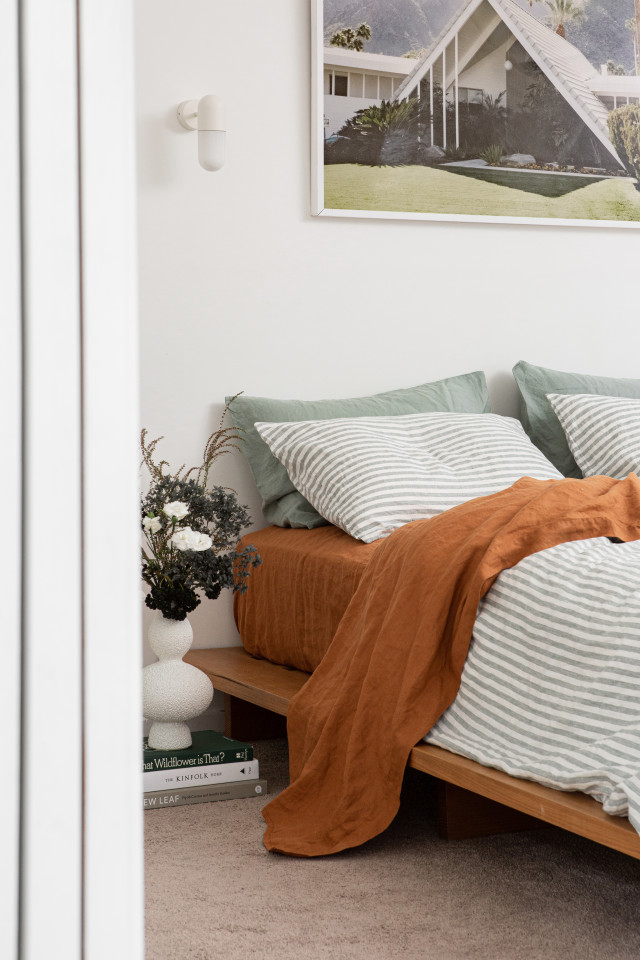 "We have made aesthetic tweaks over the years but nothing seriously structural. For example, building a day bed in a disused space, changing the handles on cabinetry, adding new sinks and tapware. And we splurged on a new pool and cedar hot tub for the full resort effect," says Lauren who has added another daughter to her family since moving in.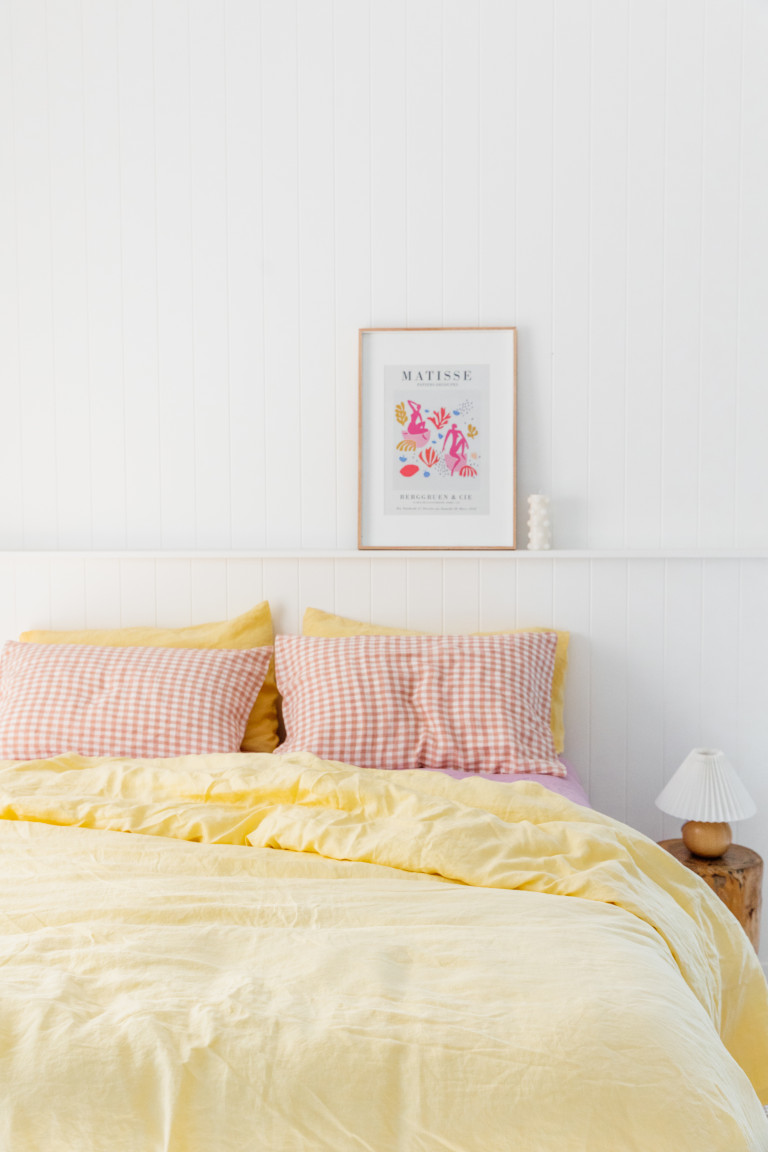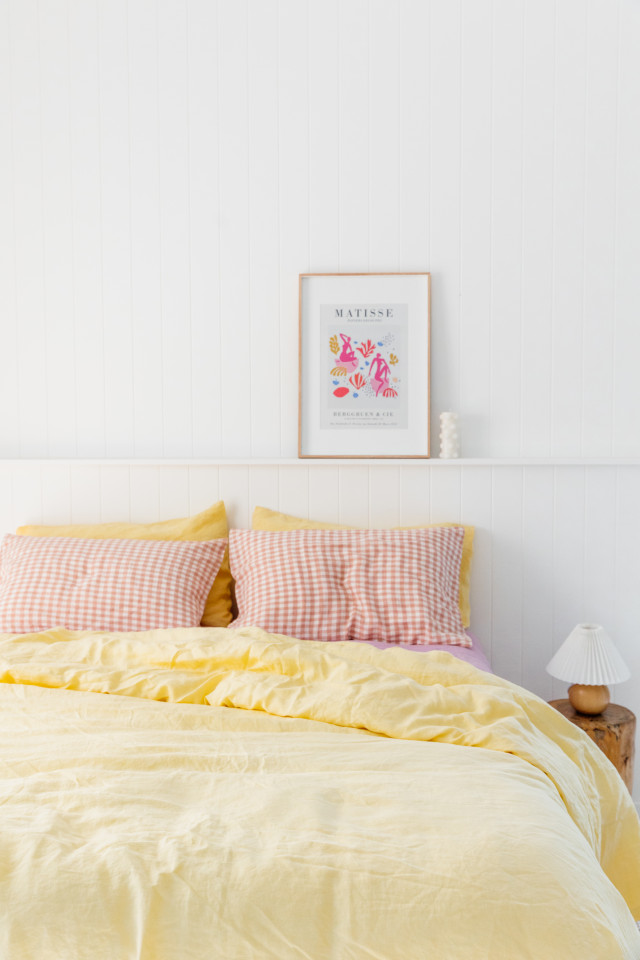 Describing it as 'Australian Bush Brutalist' in style, the house has very simple lines on the outside and features corrugated iron panels and soaring pavilions. Surrounded by 360 degrees of nature and greenery, the bucolic setting is a very enviable one. "We see kangaroos jumping on our lawn as we sip our morning coffee. We don't have a visible neighbour and our kids roam free," says Lauren.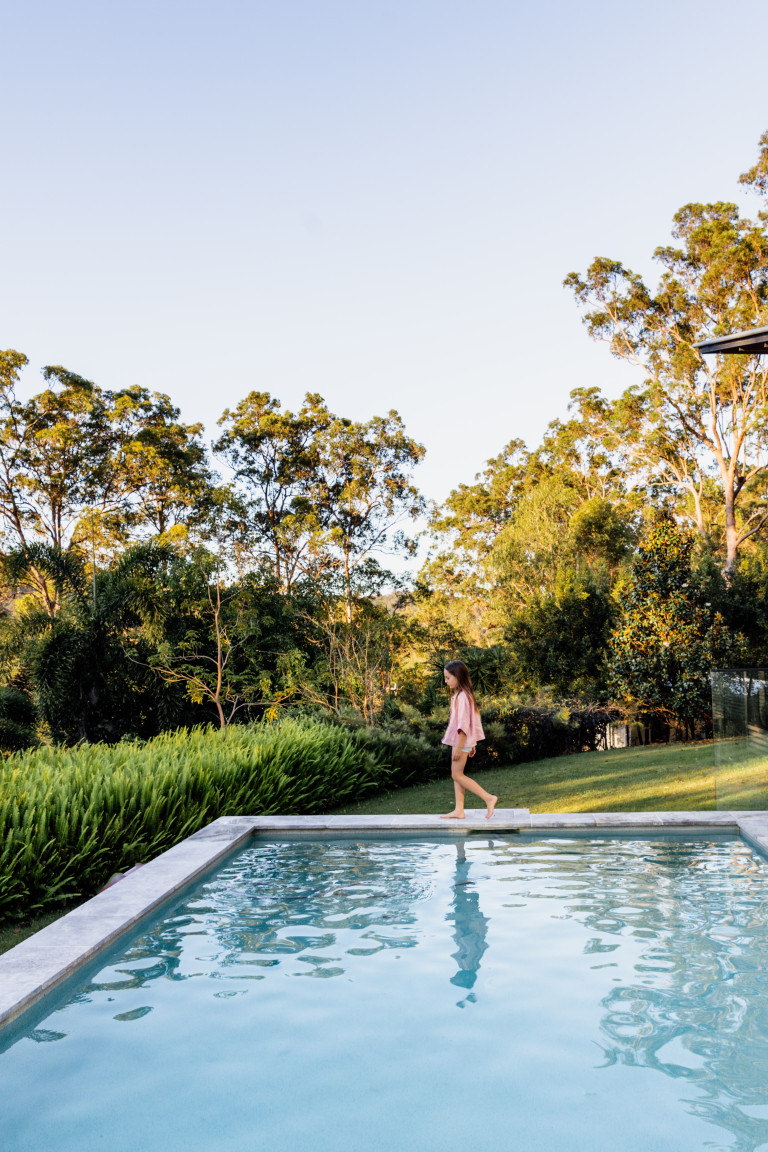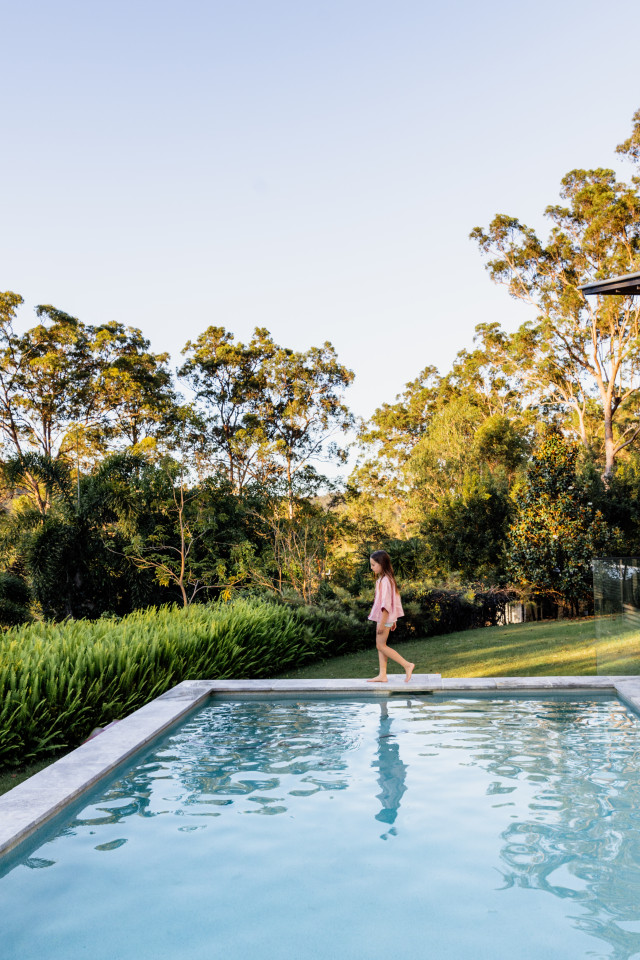 And from sage to sea green, matcha and olive, the idyllic setting has certainly played a central part in inspiring Lauren's latest designs. "I have designed so many green shades and that all stems from the fact that I live surrounded by greenery. That is not a coincidence!"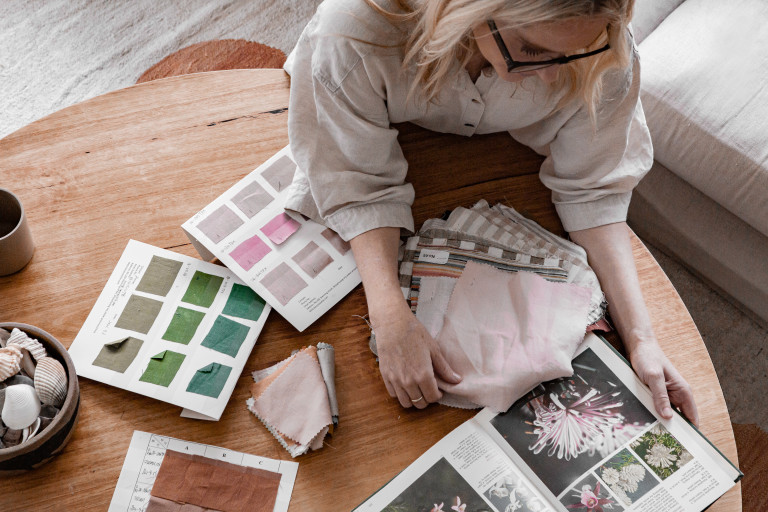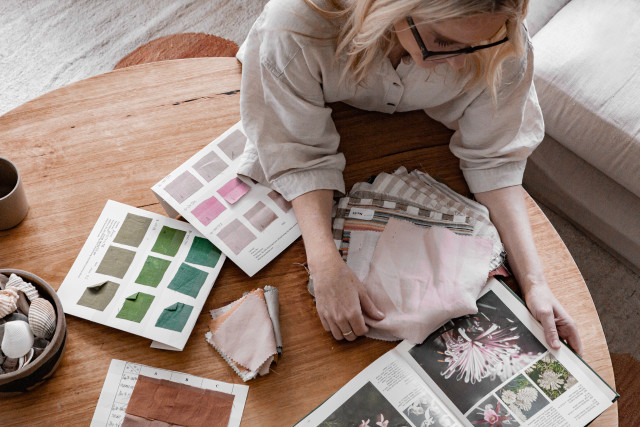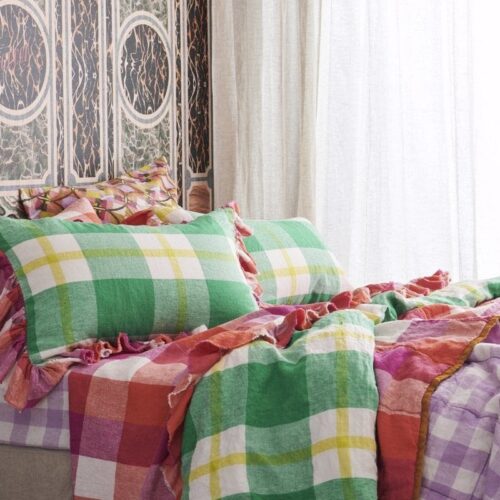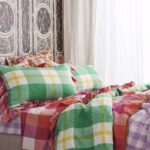 The best places to buy Australian bed linen online
This always popular post has been updated for 2022. L&M Home Previously known as Linen & Moore, L&M Home was…