It was one of our favourite features from The Block Glasshouse and now you (for an investment of $15,800) can get a taste of Simon and Shannon's elegant luxury! (Their particular tub was from Wood and Water).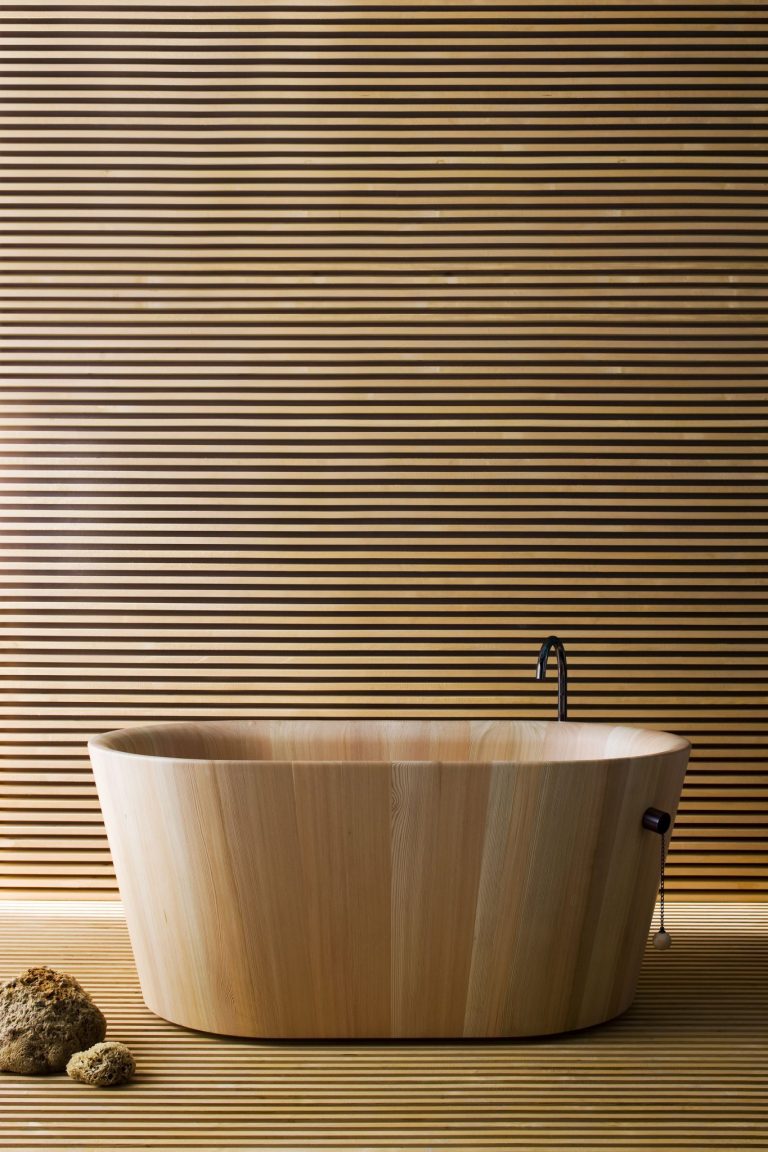 Inspired by traditional Japanese wooden bathtubs, which for centuries have been heralded for their healing powers, Italian firm Rapsel have created the Ofurò bathtub, a luxe soaking tub made of decay-resistant larch wood. Created entirely from larch, (even the plug!) the finish is natural; ideal for showing off the beautiful, unblemished wood grain.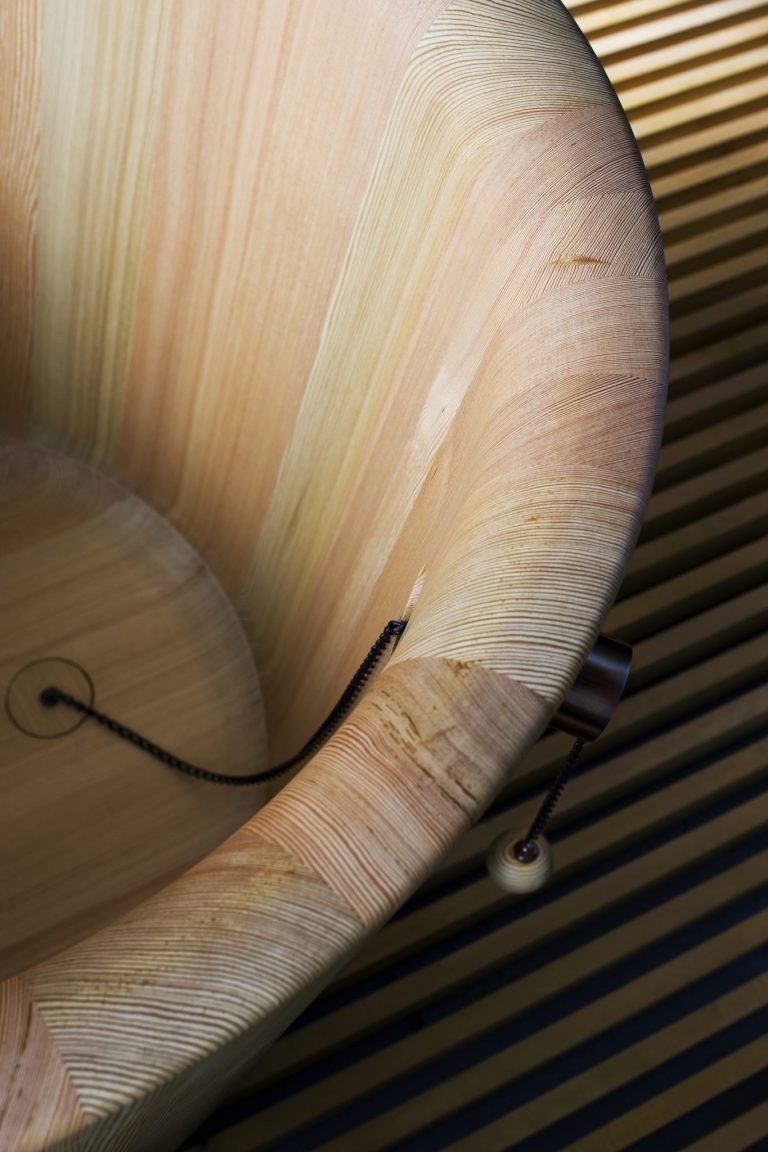 With Japanese wooden bathtubs historically used as places for quiet contemplation and wellness, rather than vessels to cleanse oneself, Rapsel drew inspiration from this to create a unique bathtub of European attributes. The end result is a pure form, which allows for complete immersion, capturing all of the principles of a harmonious and relaxing bath.
With an aesthetic so opulent, the Ofurò is sure to make a focal point of any bathroom. So the question is, anyone got a spare 15 grand I could borrow?!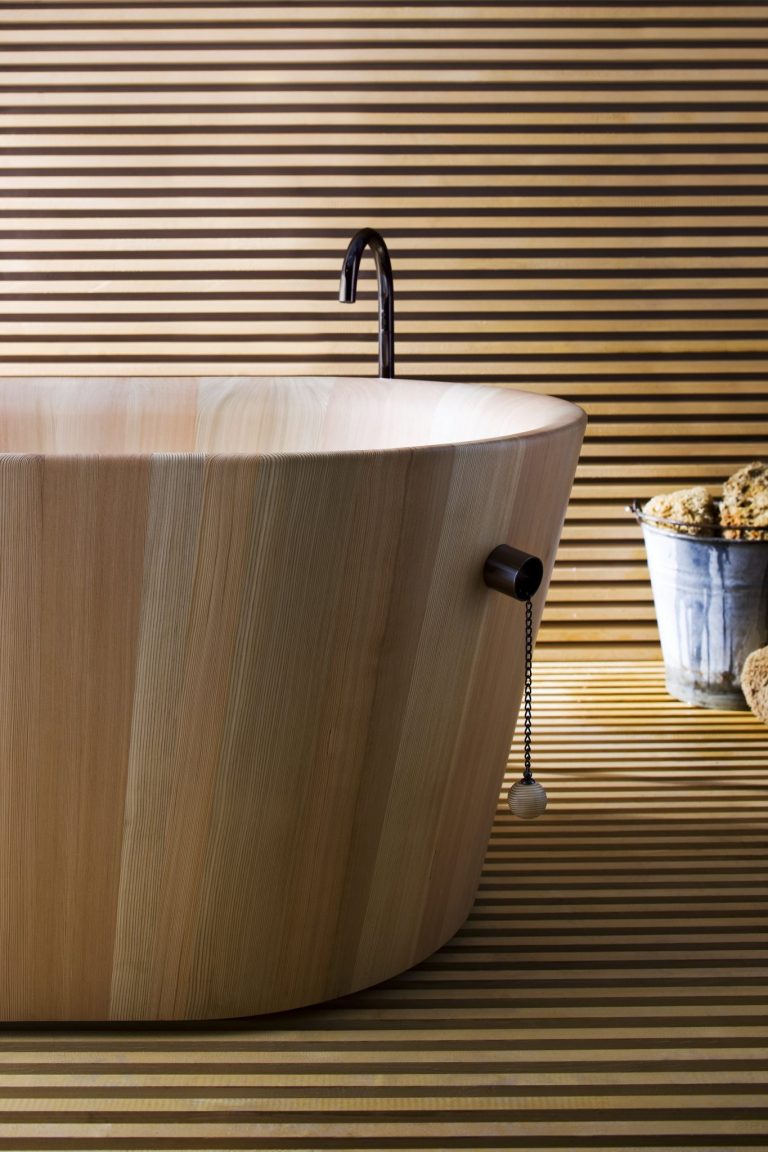 For further information on the Ofurò bathtub from Rapsel, visit the Candana showroom or their website.