Named after the sleepy coastal Tasmanian town where the the brand's co-founders and sisters spent their childhood summers, the new Hunting for George collection 'Clifton' is big on nostalgia and simplicity.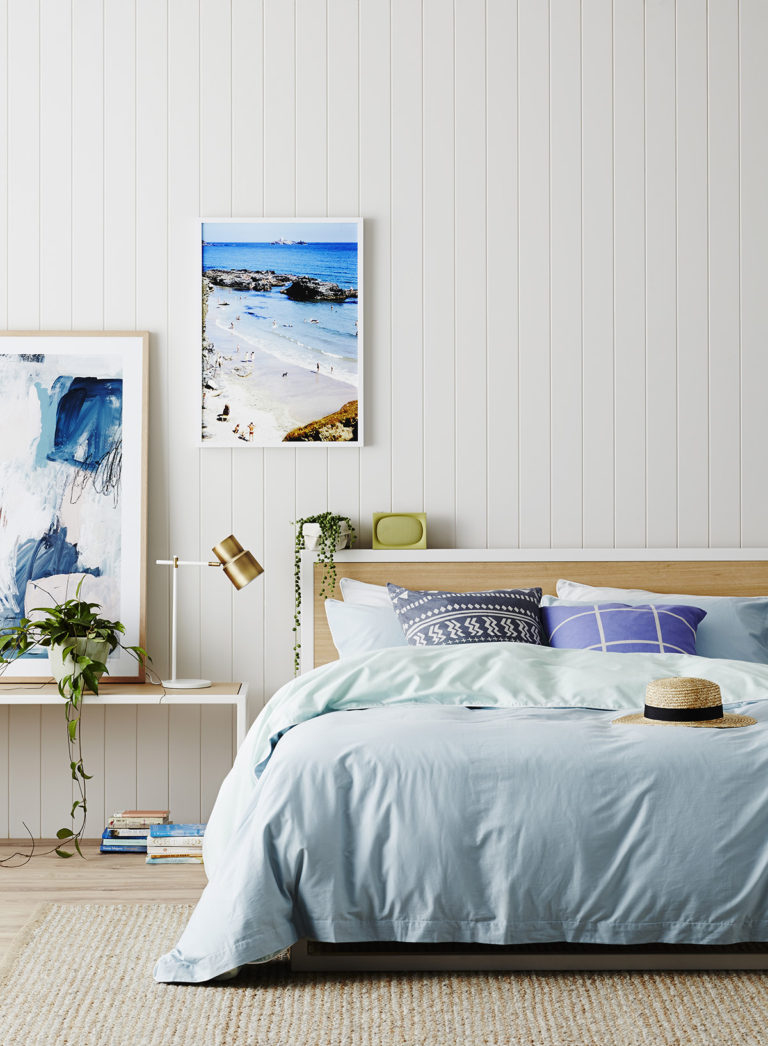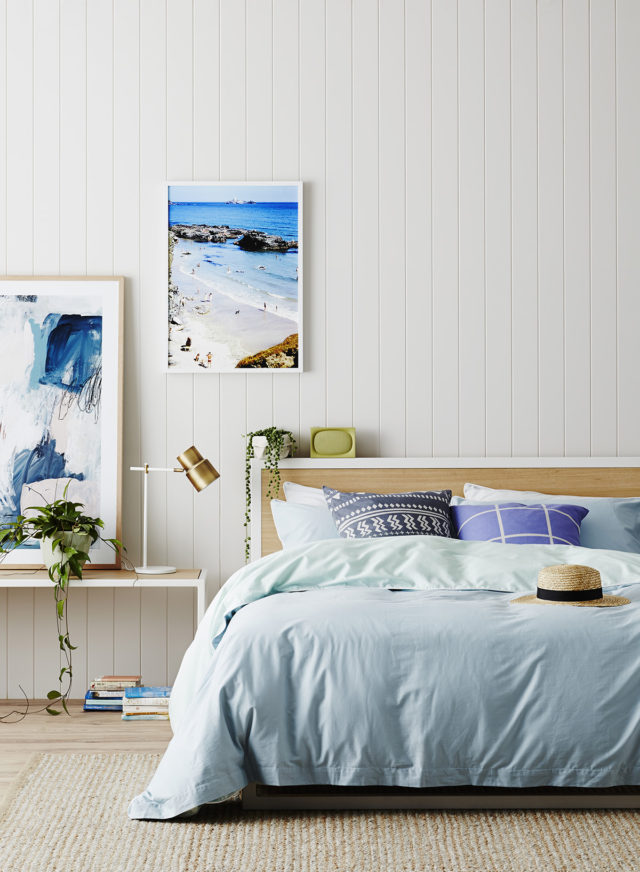 "I wanted this collection to represent everything we love about summer holidays. Our fondest memories are from our holidays spent at Clifton Beach. Extremely understated and surrounded by nature, I wanted our designs to reflect the simplicity and calm energy of that time," says Hunting for George co-founder and brand director Lucy Glade-Wright.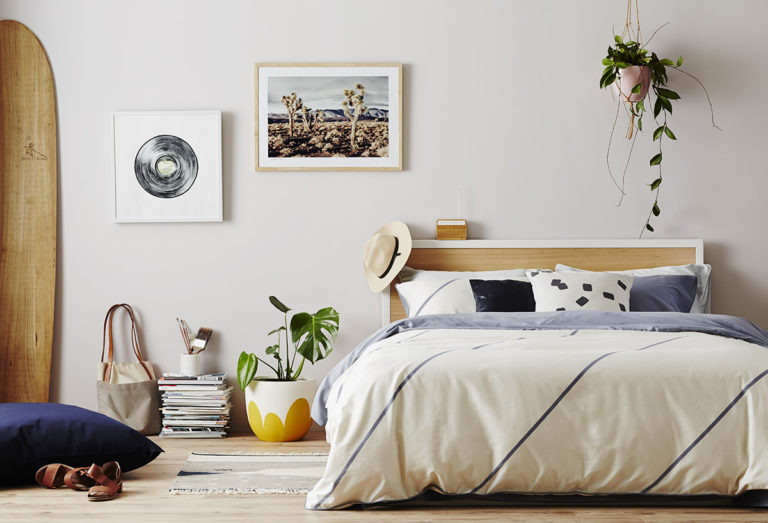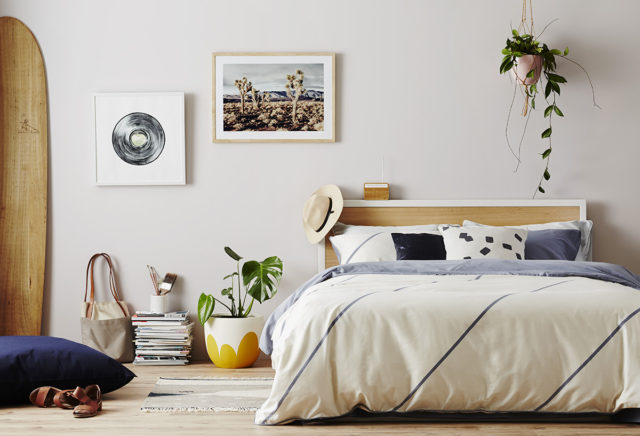 The collection includes new quilt and sheet sets, European pillow slips, cushions, floor cushions, tea towels and prints. "My favourite design is the hero of the collection, the Clifton Quilt Set. It has a quiet energy and a casual nature which is everything that a summer holiday should be," says Lucy of the fresh design that features a wide stripe. The Miami quilt cover says summer to us – one side of the reversible design features a soft blue while the other a soft aqua.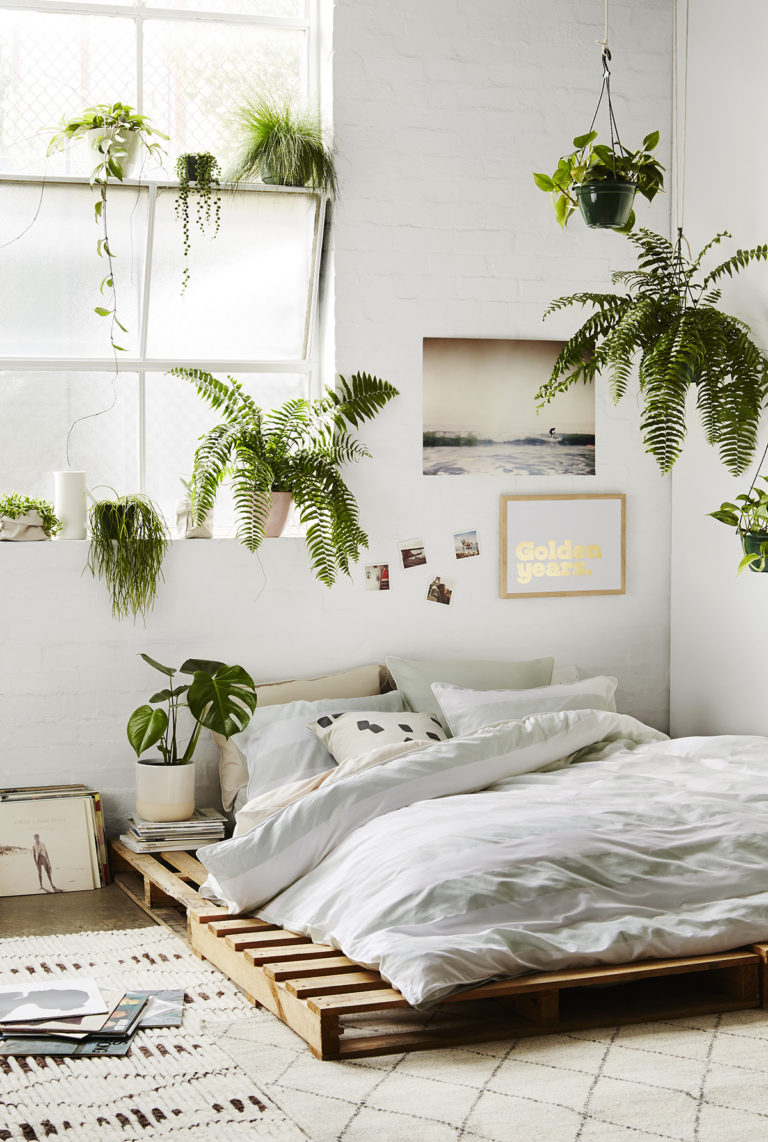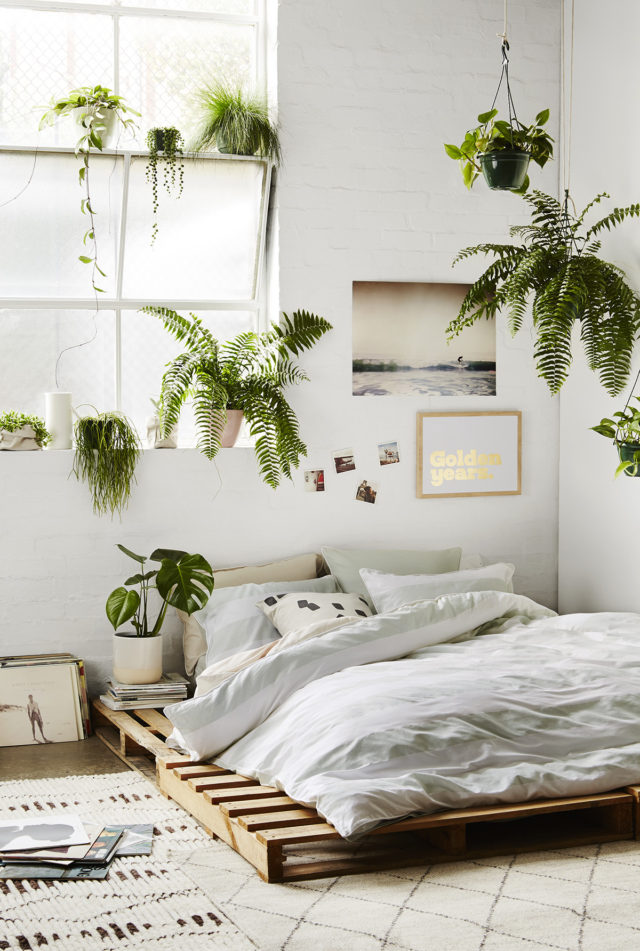 The brand's much loved signature Eskimo quilt set is back and has been simplified even further – it's monochrome colour palette and simple delicate spot print make it a bit of a chameleon that could slot in myriad interior schemes. The tea towels are rather lovely too – 100 percent cotton and machine washable. We love the Village set.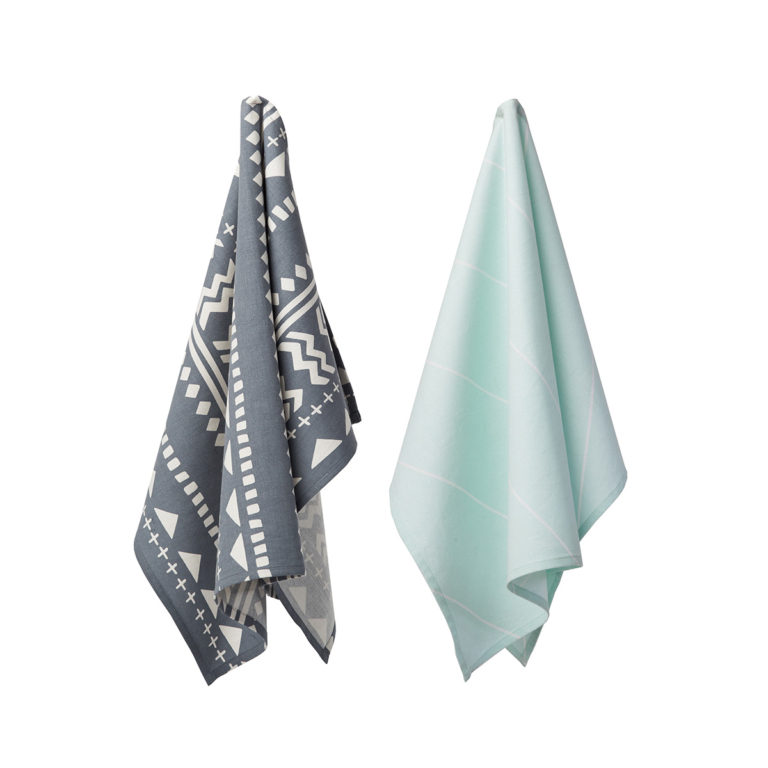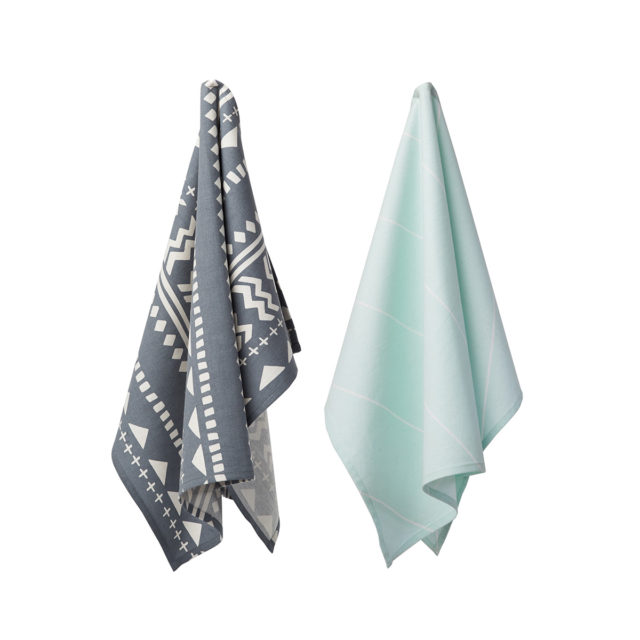 The Lounger floor cushion is another standout in the new range. Made from indoor/outdoor friendly canvas, this oversized number is as versatile as it is comfy with a cute leather detail in one corner.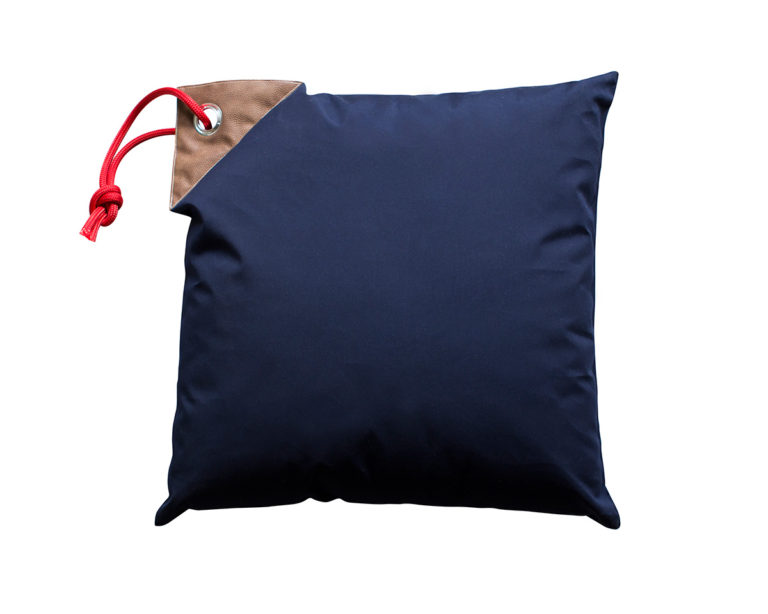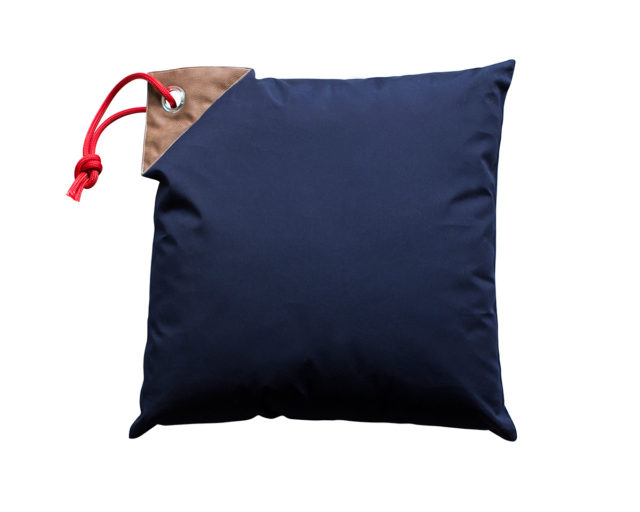 Shop online.
Photography: Annette O'Brien| Syling: Ruth Welsby | Art Direction: Lucy Glade-Wright