Melbourne homewares brand Hunting for George returns to its roots this season with a new collection of art prints titled 'Golden Years.' The print scene is nothing new for the brand that garnered much success with their hugely popular 'Oh the Places You'll Go' minimalist typeset poster back in 2012. We think the new range will be another hit!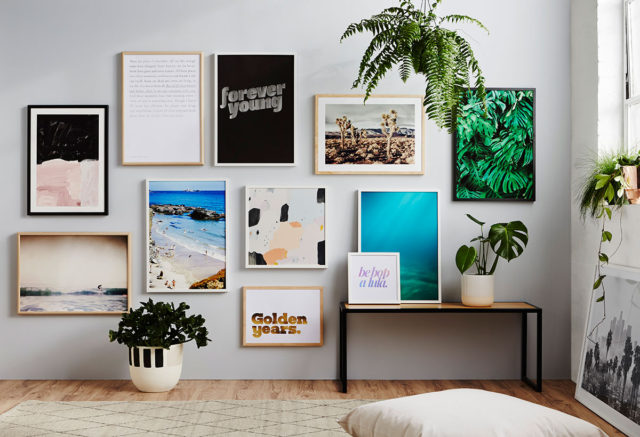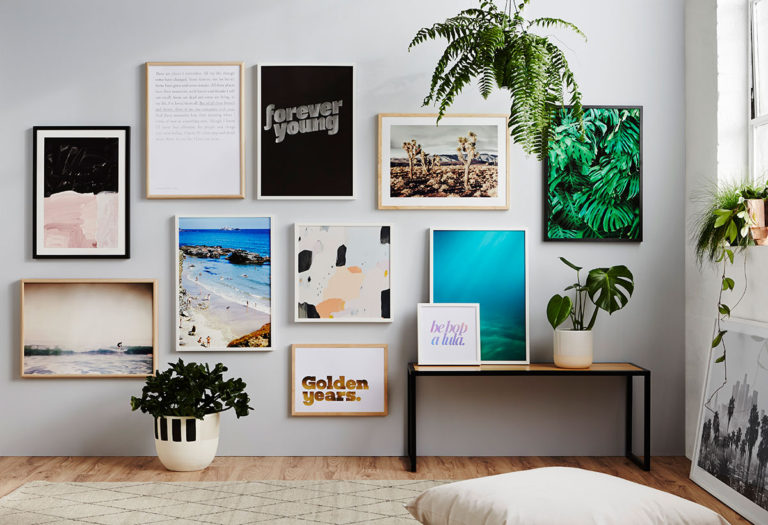 "We were extremely excited to design this new collection of art prints. It's where we first began and art is where my passion lies. My background is in graphic design and I have a strong appreciation for typography," says Hunting for George co-founder Lucy Glade-Wright.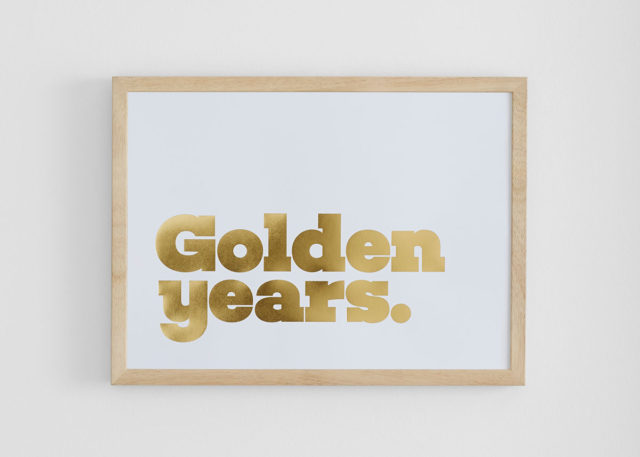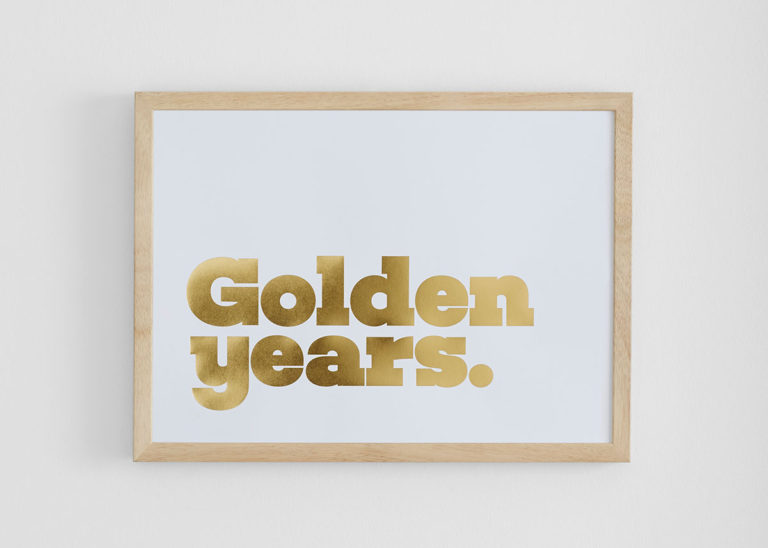 "With this collection, we experimented with different foil finishes and paper stock to introduce new textures. The beauty of foiling is that the type changes appearance, based on how the light reflects from its surface, making it behave a little differently every time you see it," says Lucy of the prints that reference iconic pop songs – the poignant Beatles' lyric is our sentimental fave.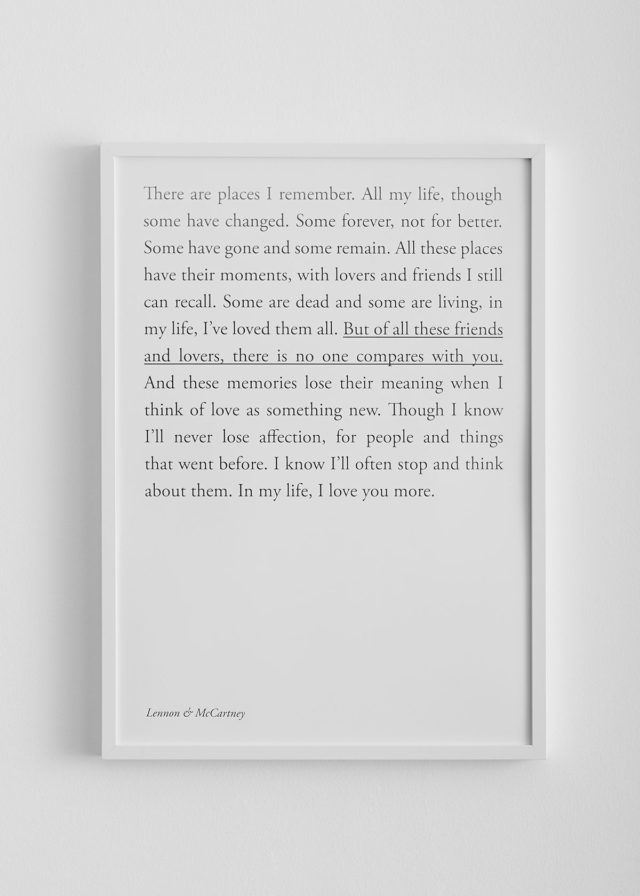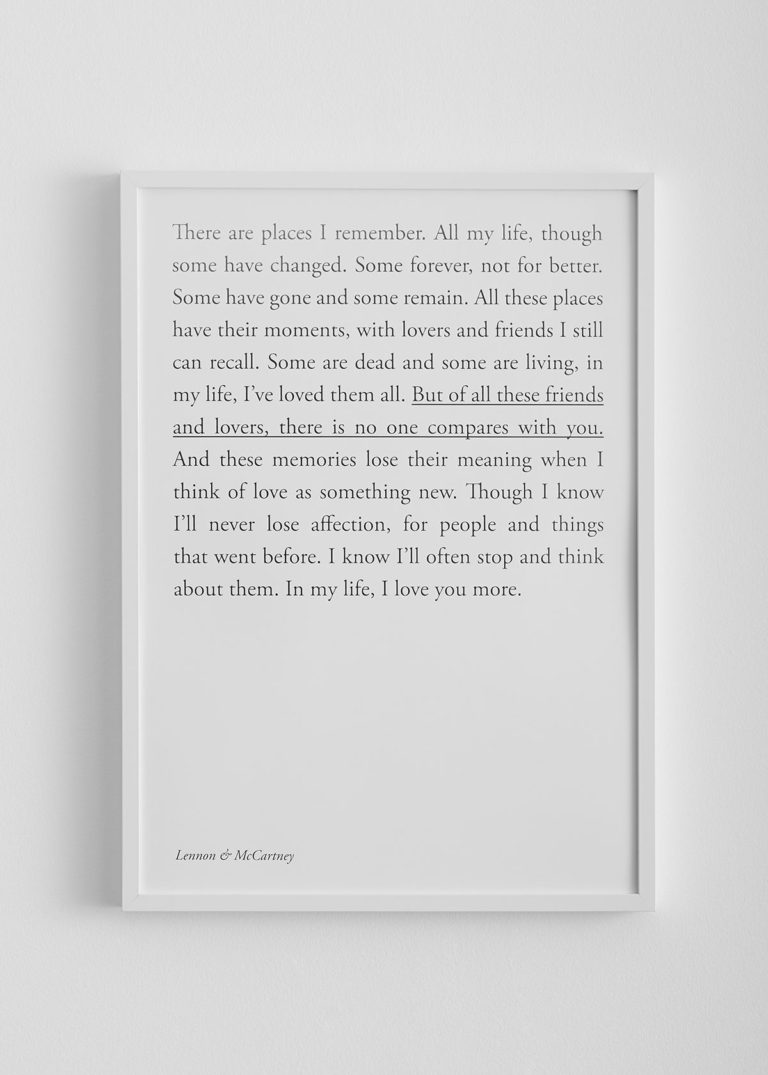 Aside from the excellent typography prints, the label has also created a photographic series too – photographer Naomi Savoi's 'Mr Fancy Pants Monstera' print taps into the current penchant for all things green while Clare Plueckhahn's 'Ocean Floor' has us dreaming of summer. "We've worked with Clare a few times and I am a huge fan of her work. Her underwater series is so powerful yet peaceful. We wanted to crop into her imagery to create a more abstract, painterly effect," says Lucy.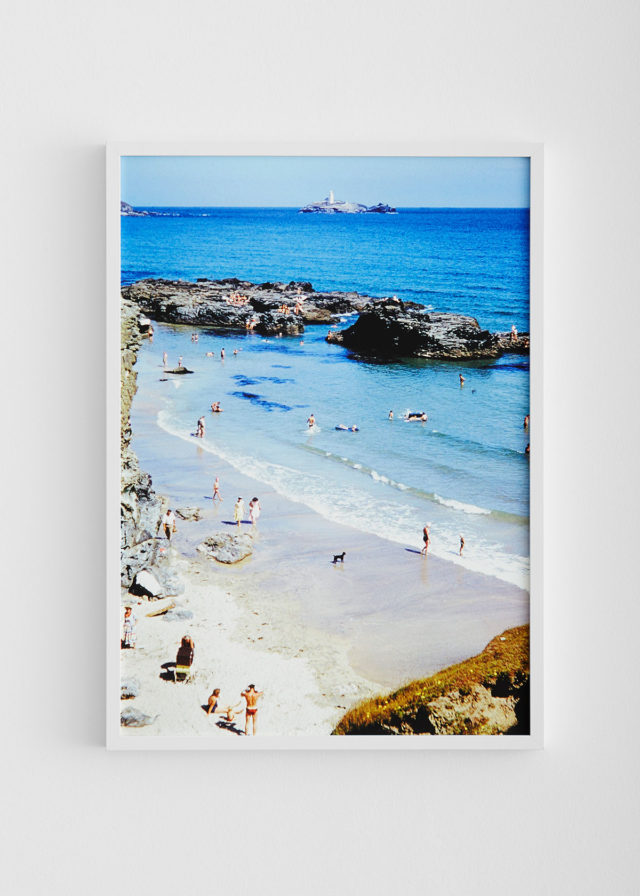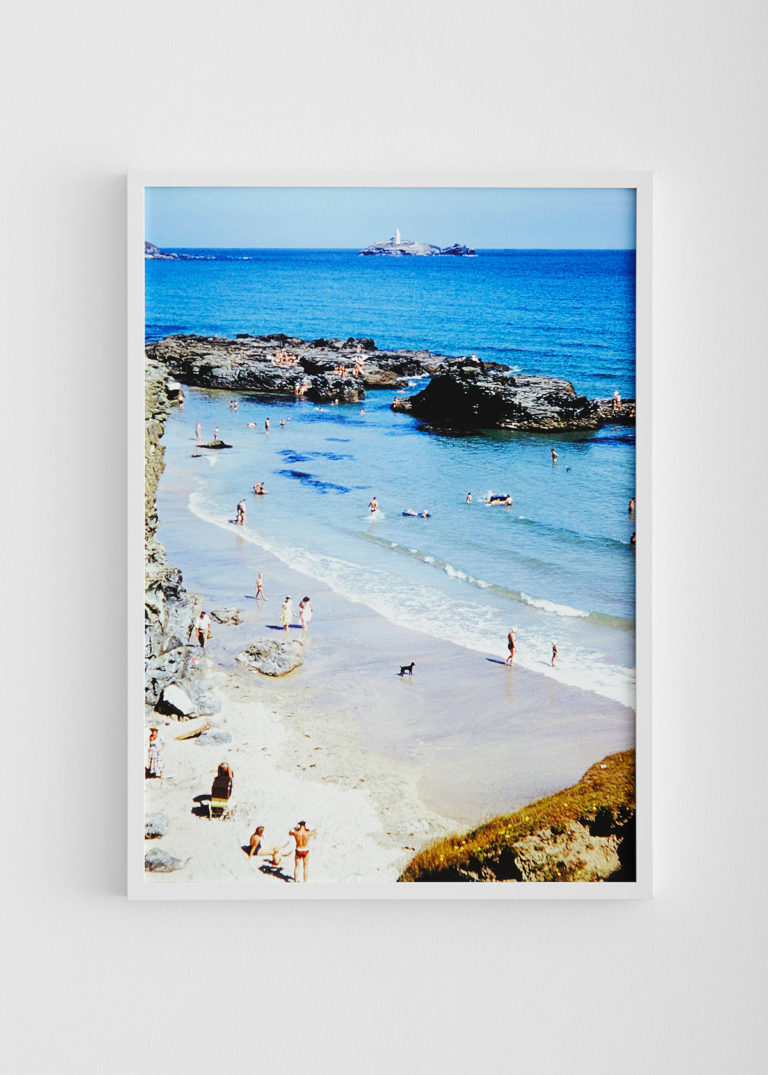 The 'Cornwall' print is another favourite of ours for its retro feels – it captures a 1950's beach family holiday and is brimming with nostalgia. So too is the 'Last Wave' print which was shot in Noosa in the 1960s and taken from a family album.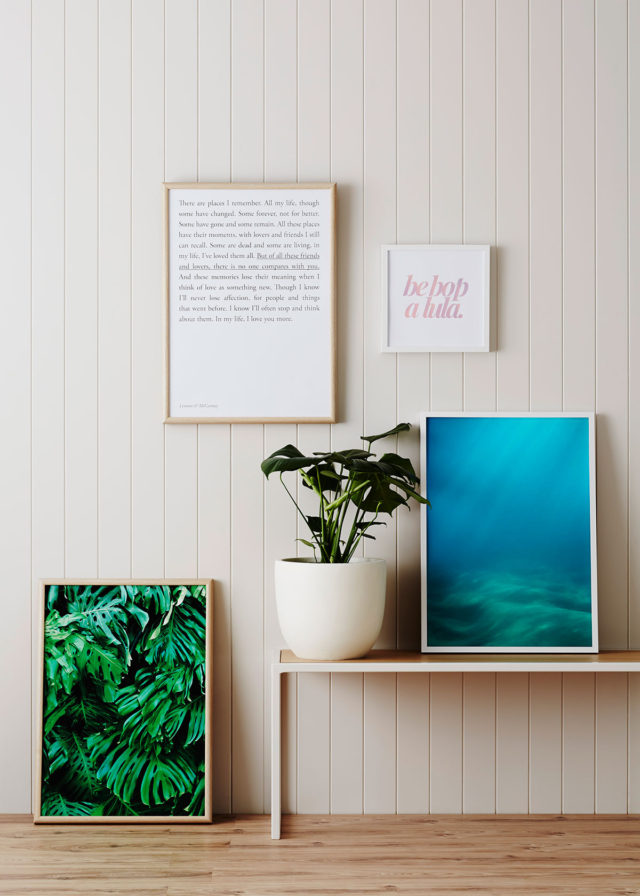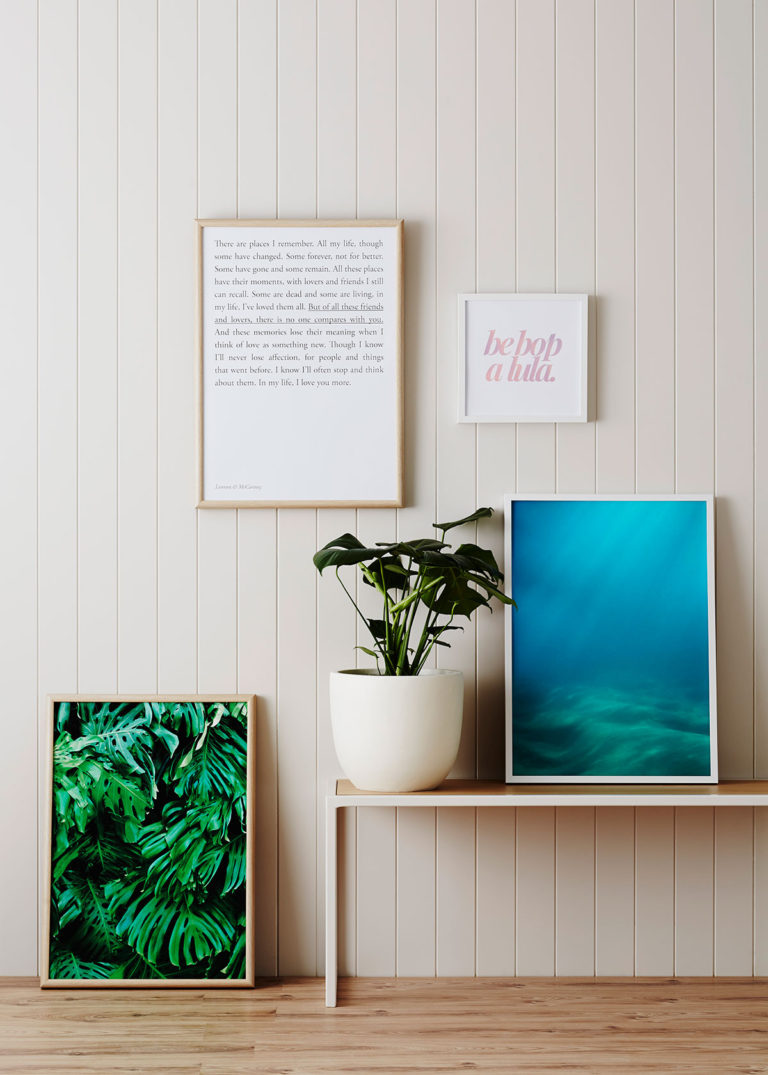 Hunting for George have also curated some great prints by other brands, including Blacklist Studio, The Artwork Stylist and Hello Polly.
Photography: Annette O'Brien | Styling: Ruth Welsby | Art direction: Lucy Glade-Wright
Shop online