By Jessica Bellef
Are you a tenant who despairs of having a home that truly reflects your style and personality? When we rent a house, we are borrowing the space. These houses weren't built for us, and they weren't built for the people who will move in after us, but they temporarily become our own when we arrange our things in them, go through our daily routines and create memorable moments in them. The walls aren't always going to be the colour we want them to be, the floors may not give us the starting base we were hoping for and often the detail of the building structure looks tired (if any architectural detail exists at all).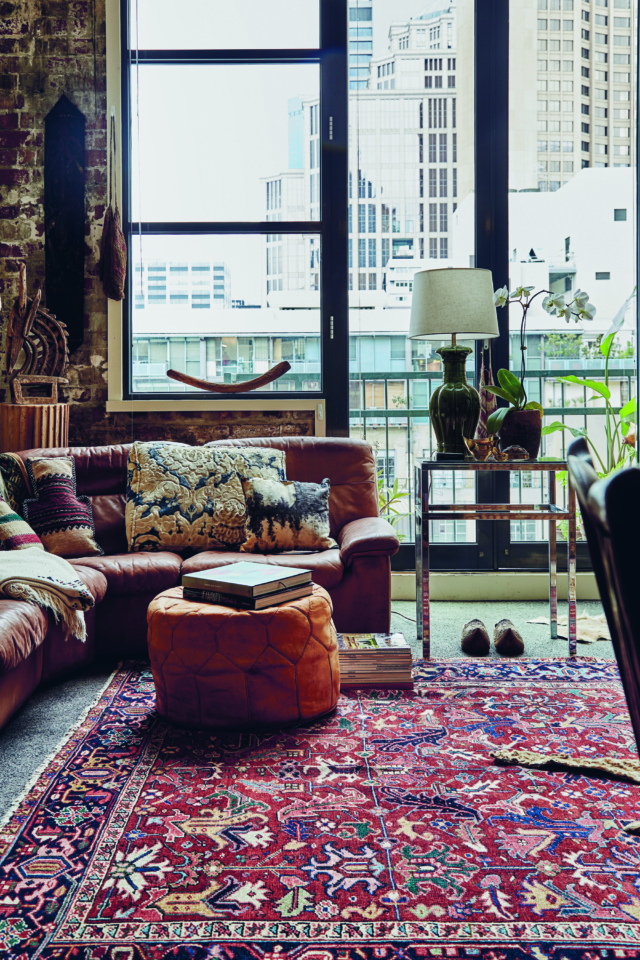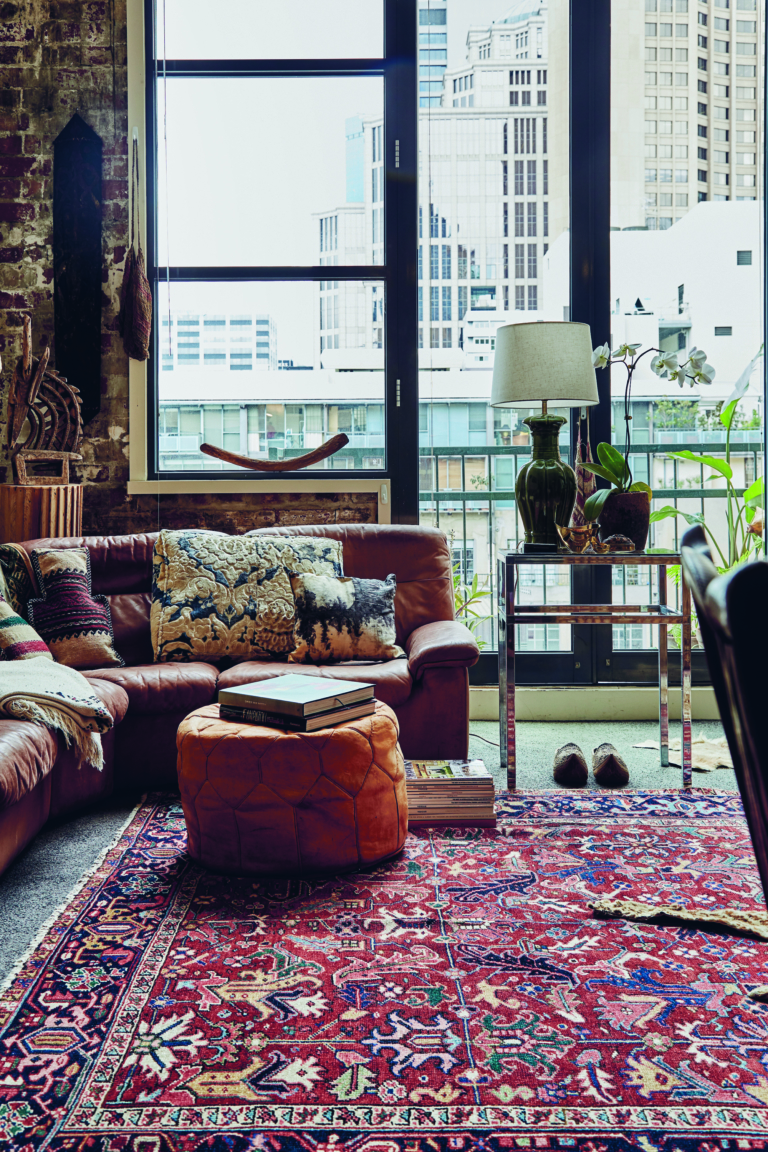 Renting a home is a rite of passage, the first stop after careening from the family nest. It may be the first time we have had to share common rooms with people outside our circle of kin, and it's often the first time we have had to think about what furniture as well as bits and pieces go into rooms that aren't the bedroom. Budgets are usually restricted when we rent in our youth, as we are juggling study, entry-level jobs and the pull of a vibrant, glittery social life. Hungover Saturdays are spent constructing flat-packed furniture and dragging home beat-up items found on the side of the road.
Current social trends in Australia's major cities have us renting well beyond the heady student years, as the cost of living keeps rising. We tend to hold back on setting ourselves up completely in a rental, waiting for that magical day when we can drop boxes of our things onto the floor of our perfect forever home, taking in the generous floor plan, the mass of natural light and the spot-on finishes. What we need to realise, though, is that unfortunately the perfect forever home can take a while to come around, and even then you are very lucky if you manage to nab a property that ticks all your boxes. Stamping your personality on the home and making it your own is important for your wellbeing and sense of connectedness, whether you are renting or you have moved into your not-quite-perfect forever home and renovations are a costly pipe dream.
Ideas to help make a rental yours
Mix up the layout to work for you
Rooms are defined by the furniture that goes in them—a bed belongs in the bedroom, while a dining table fits in the dining room. The real estate agent may tell you that the room at the front of the house is a lounge room, but that doesn't mean you have to keep it that way. Take note of where you are drawn to at different times of the day and the conditions you need for certain activities. In Adam and Nick's home, the bedroom was in a dark cave of a room, so the sun-loving couple converted the bright sunroom into their bedroom; the old bedroom then became a workroom and storage space. They love rising with the sun and starting their weekends with coffee and the papers in bed, soaking up the light.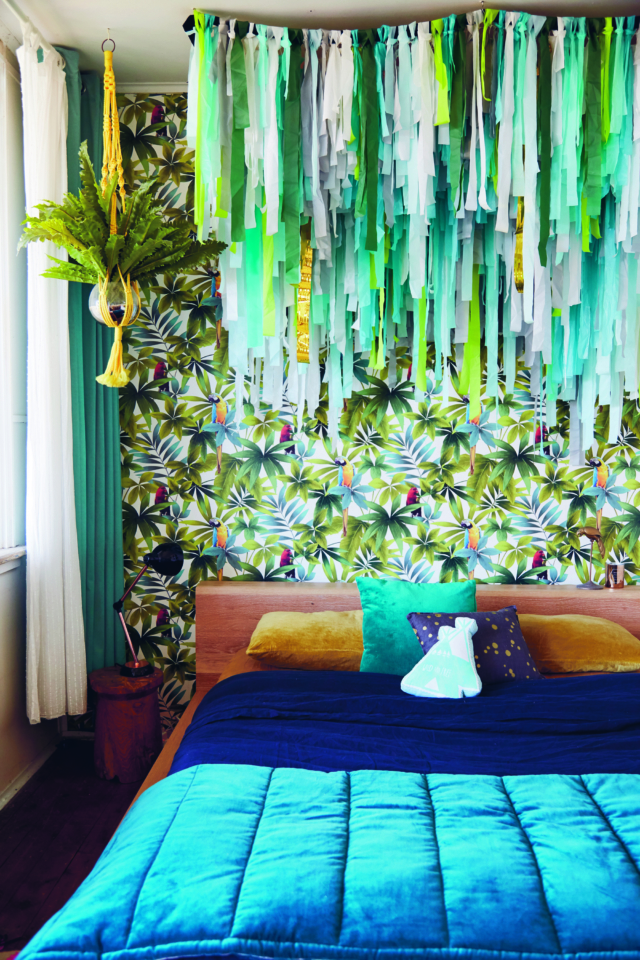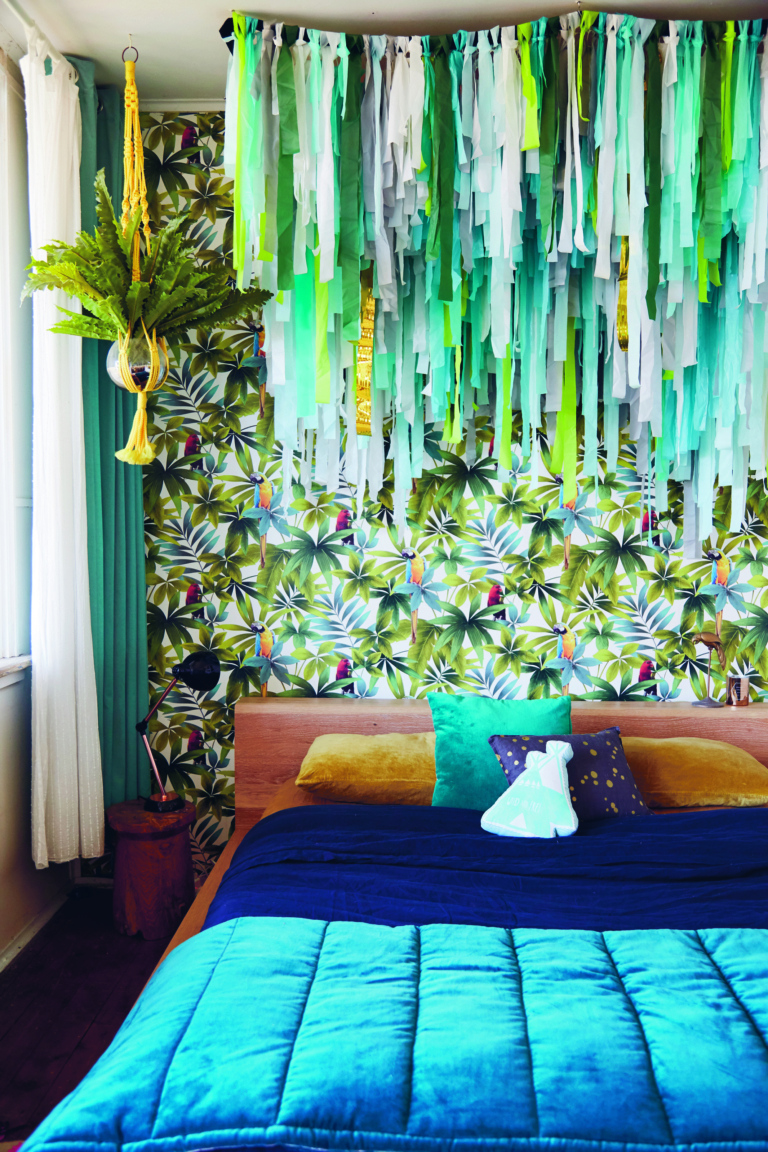 Use rugs to downplay unattractive flooring
Laying down a rug is the quickest way to hide floors that are looking a little worse for wear or may be finished in a way you don't like. I am a believer in rugs laid on top of carpet—as long as the pile of each isn't too thick. Make sure you get the size right using the Goldilocks approach—a rug that is too small will look dinky, while a rug that is too big will suffocate the space. You need to find one that is just right.
Display art without hacking into the walls
Landlords aren't very fond of holes in the walls, which makes it hard for renters to display their loved art and framed works. Sticky hooks can be useful for hanging things that are lightweight, but they aren't so reliable for heavier pieces—and cheaper brands will pull paint off the walls, anyway. Large-scale art can look great casually leaning against a wall, whether it sits atop a sideboard or is placed on the ground. Shadow box frames can nestle onto shelves among your books and hold favourite items. For unframed prints on paper, washi tape and coloured painter's tape will temporarily affix the art to the wall. Work slowly and carefully when you need to remove the tape, though, so that the paint remains intact.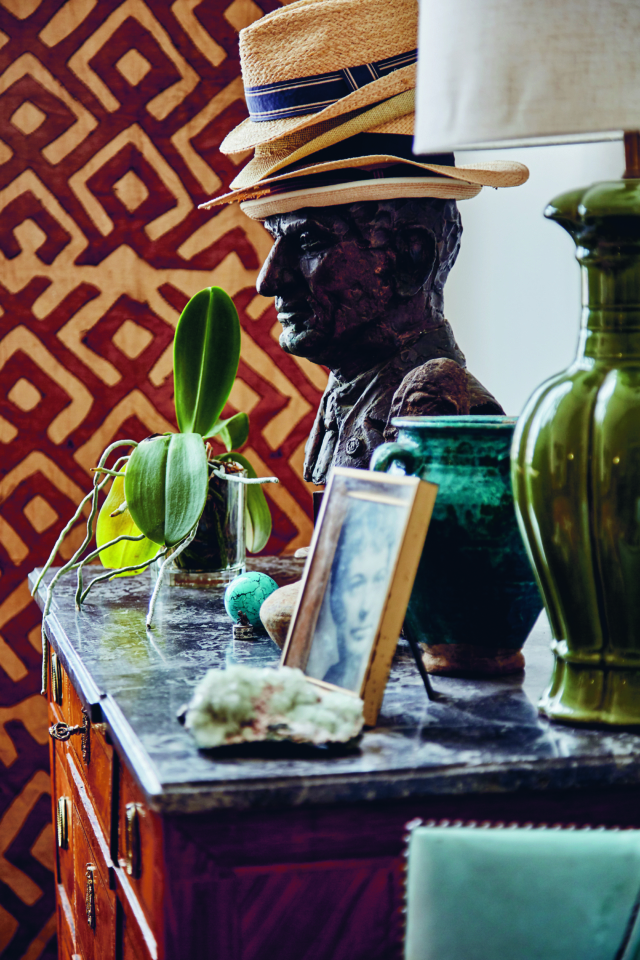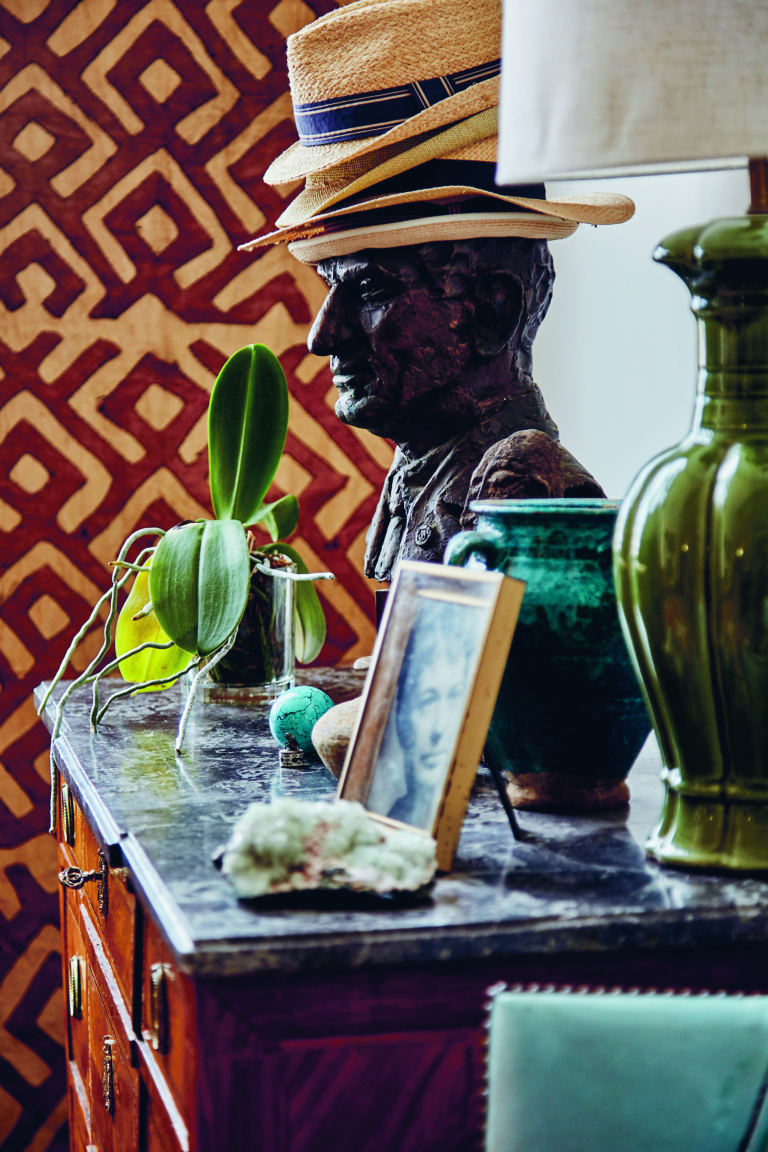 Change up the lighting
My least favourite thing when it comes to homes is cold, harsh fluorescent lighting. If you are stuck with a temperature of overhead lighting that you don't love, fill your rooms with lamplight for a cosy and comfortable ambience. If you don't mind the temperature of the light but aren't a fan of the fittings, get up close to see if you can swap out the shades without the need for complicated rewiring.
The other option is to talk to your landlord. If you would like to paint or make other minor alterations, there is a good chance that they will give you permission to do so. Especially if you mention that the changes may add value to the property!
–Images and text from Individual by Jessica Bellef, photography by Sue Stubbs, Murdoch Books RRP $49.99.  Out now. Buy online.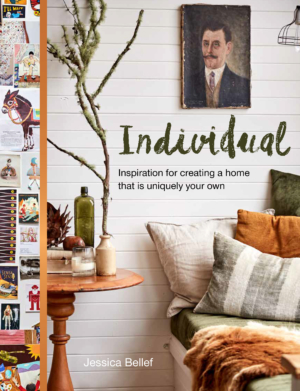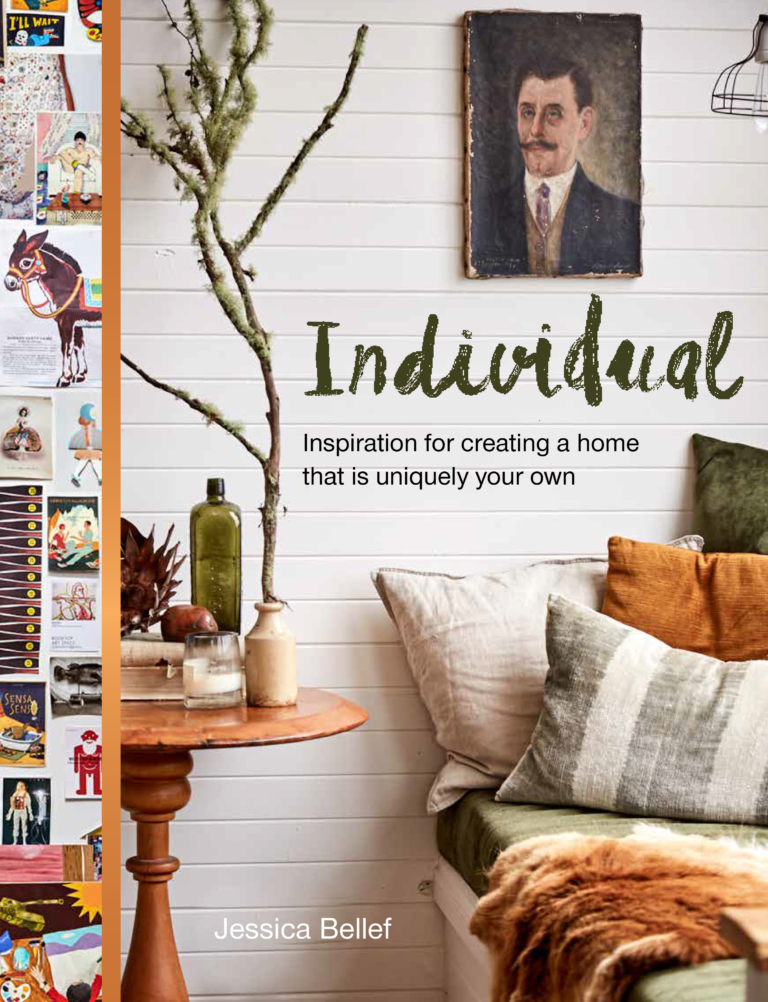 Renovate a rental property on a budget: a case study | 10 DIY updates for your rental kitchen | How to: restyle your home with what you already own