By Kay Harrison
Rental kitchens are not known for their idyllic makeup. From dim lighting to a lack of storage options, they can be a source of everyday dissatisfaction. However, with a little kitchen-whispering, you can coax more usability from your space. Here are 10 quick and easy tips, ranging from storage to aesthetic, to set you on your way.
Ugly cabinetry? 
1. Line your shelves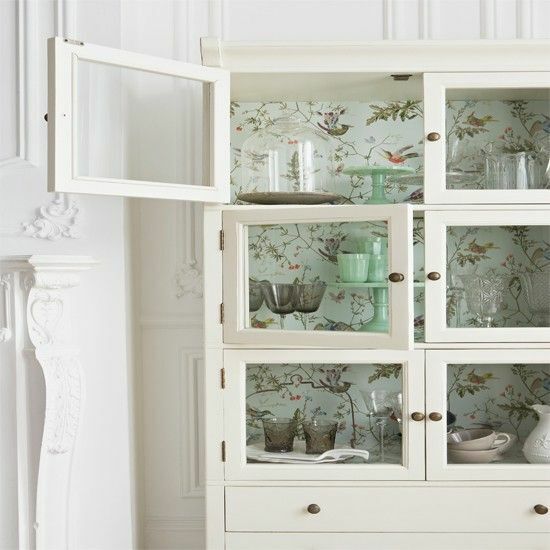 This is a sleek and simple solution to dingy cabinets. It keeps them neat and chic without tempting the wrath of your landlord. Select from a range of wallpapers and adhesive coverings. This injects pops of colour and personality into your space – understated or brazen according to your taste.
2. Change up your cabinet handles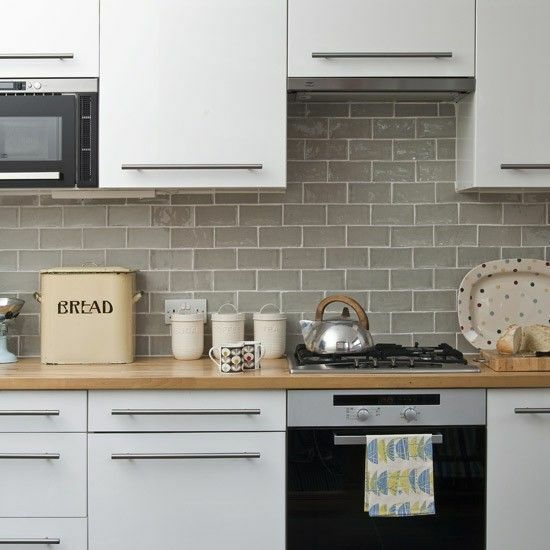 Go shopping for new hardware for your cabinet doors. It's amazing what a difference this can make to the overall look of your kitchen. And there are plenty of cheerful-on-the-wallet options available.
3. Remove your cabinet doors altogether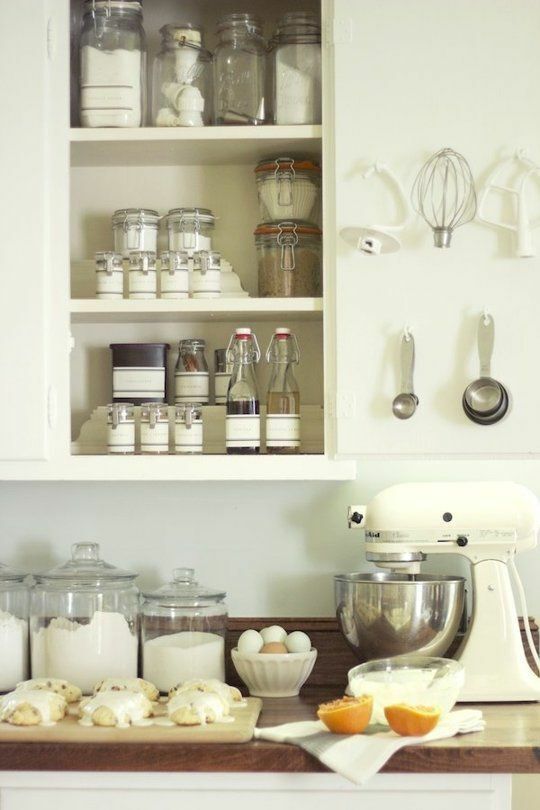 So you can't stand the sight of those bland pine panels or (worse) that wood veneer? Get handy with your screwdriver and remove them for a fresh open-cubby look. Don't throw them away! You'll need to attach them again before you leave but in the meantime clean-lined kitchen shelving is uber-chic. Make-good the edging/cover the holes with wallpaper or adhesive covers.
Starved of storage?
4. Wire shelf inserts
Inserts are a great way for increasing the space available. Hook them under your shelves, over your doors or stand them over your plates to maximise the useable space.
5. Magnets
Consider a magnetic knife board to free up your counter space.
6. Hooks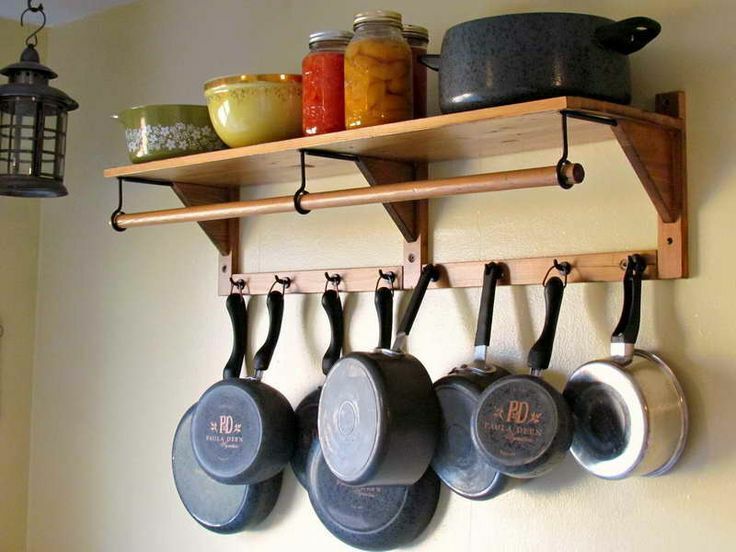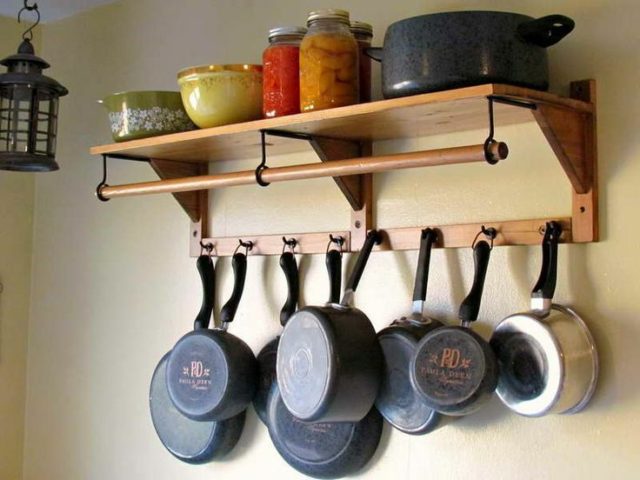 Add hooks to the insides of or beneath your cabinets. Ideal for teacups and mugs.
7. Think vertically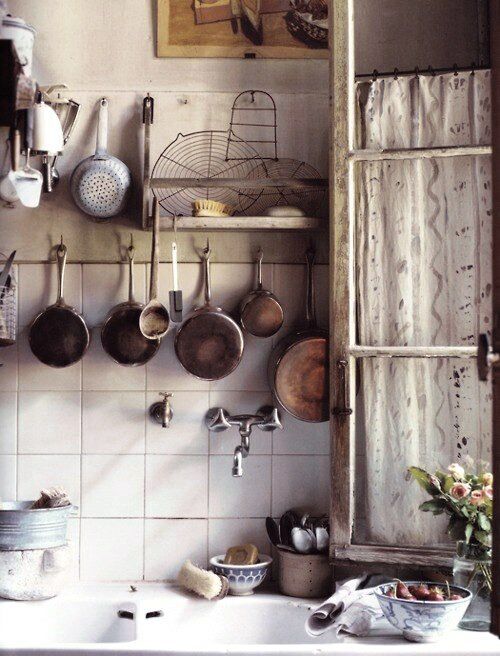 Install a series of hooks on your ceiling or walls to utilise this hanging space. This is a visually impacting way to display your pots and pans for a rustic aesthetic.
Too dim? 
8. Increase the wattage
A wattage of 80-to-100w is recommended for the kitchen.
9. Add swing-arm task lights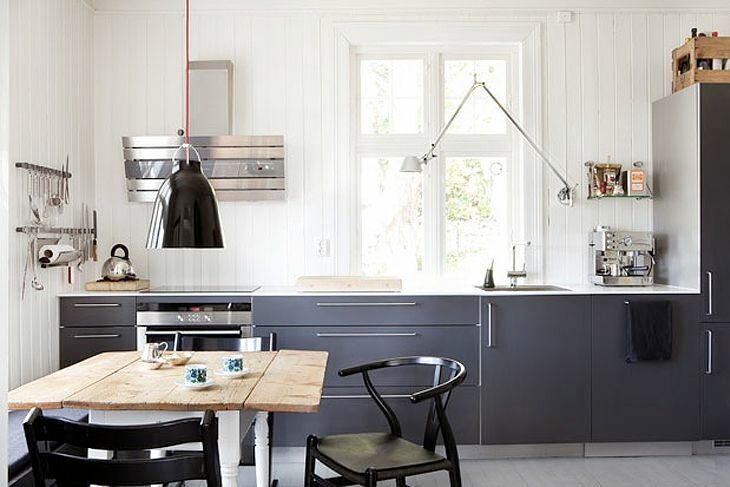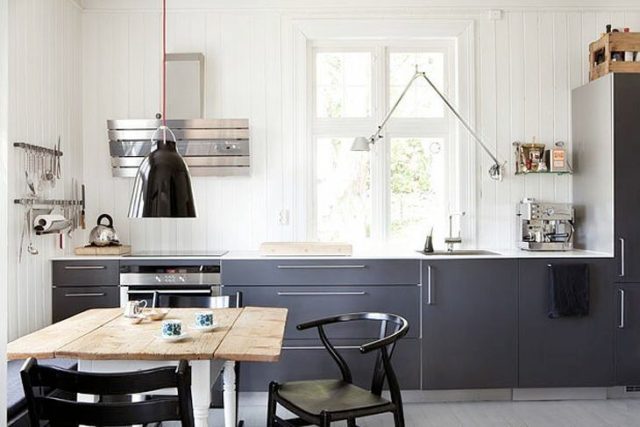 Add designated task lights above your counters. A couple of swing-arm lamps add vintage accents and increase your functionality ten-fold. You don't need to hardwire these in necessarily – just ensure some care is taken to secure the cords out of the way.
10. Install LED ribbon lighting under your cabinetry
If you're a little handy with a drill, LED downlights are to-die-for. I love mine. But I didn't install them. I'm smart enough to realise that DIY with electricals is not for me. If you're the same, outsource the install or opt instead for stick-on battery-operated lights – you can buy them in most supermarkets.
La-voila! There you have it. Not too taxing on the grey matter I hope. Happy renting!
— Kay Harrison is a feature, blog and copywriter. She has work published in ACP magazines, ABC fiction, Overland, Seizure, trade publications and online forums and her creative writing has won several awards. Kay wrote this piece for Zanui.