By Naomi Findlay
When deciding to renovate or refresh a room, the first points of focus tend to be the walls, the floors, the doors and even the tiles. The ceiling is an important element that is often overlooked until everything else has been updated. This 'fifth wall' needs to complement the rest of the space, otherwise it can completely change the look and feel of your room.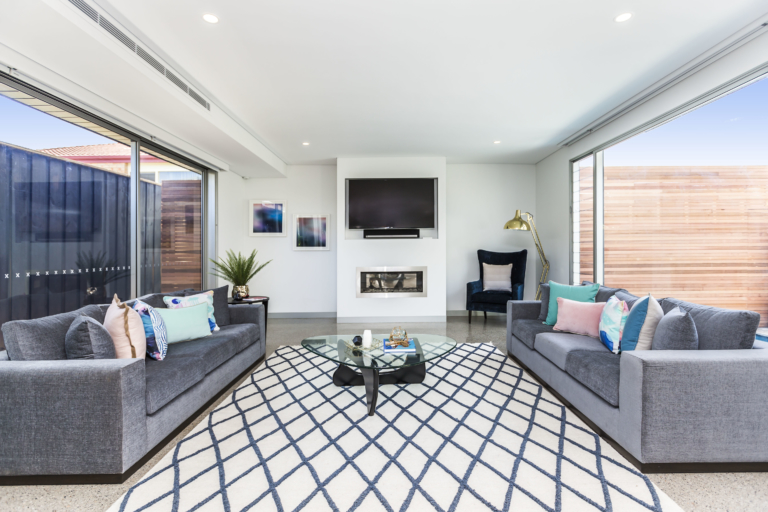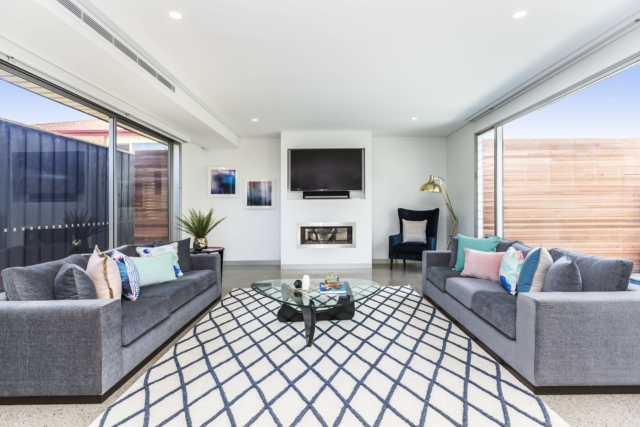 Prepare and protect
Painting a ceiling isn't too different to painting any other wall in your home. A professional-looking DIY job will depend on the careful preparation you do beforehand. Since most light fixtures are located on the ceiling, even the smallest of bumps can attract attention. Take a look at the previous guide on preparing a room for tips on patching up existing damage.
Remove any furniture or fixtures that can be removed, and cover the rest – lights, ceiling fans and cornices, for example – with drop sheets, rags, and painters tape.
Consider and calculate
Before you rush off to buy the first tin of white ceiling paint you find, give it some good thought. Your ceiling doesn't need to be white. Consider what colours and textures would complement the rest of the room; an exposed concrete look or a bold pop of colour could be the antidote to a boring and dated design.
Once you have decided on colour, you will need to calculate how much paint you will actually need. Taubmans have a very handy online calculator that will take the guesswork and calculations out of the equation – leaving you with the perfect amount of paint.
Paint
If you are dealing with brand new plasterboard, be sure you seal it before applying your coats of paint. Otherwise, give your paint tin a good stir, and get ready to paint!
It will take about half an hour to paint an average-sized ceiling – give yourself enough time to coat the whole surface without rushing. Starting with the cornices, use an angled paintbrush to apply the paint along the edge of your ceiling. Once you have coated around 10 centimetres of the edges with paint, use a roller and roller tray to coat the rest of the ceiling.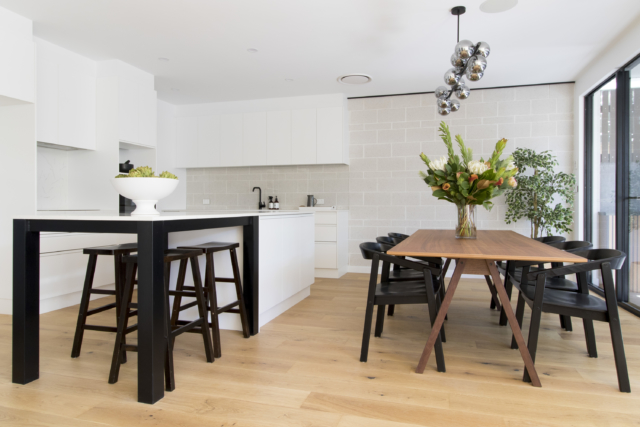 After coating the roller in a small amount of paint, tap each side thoroughly to get rid of any extra paint. Ceilings are a little trickier to paint as, unlike walls, they are located above you. This means painting can get tiring and messy very quickly – hence why it is super important to ensure your roller isn't going to drip every time you dip it into the paint tray.
Attaching the roller to a pole will help you easily reach the ceiling. Apply the paint in small sections in a 'W' or 'M' motion, keeping the roller flat against the surface at all times. When you are halfway through, go over the already painted area with a very light coat of paint – this will help create a smooth finish and remove any dripping paint.
Allow the first coat to dry for a full two hours before starting on the second coat.
—Naomi Findlay is Australia's rapid renovation expert, an internationally renowned renovator, award-winning property stylist and speaker. She's an industry leader in creating healthy wealthy spaces and creating wealth and profit from renovating property. Naomi is founder of the Rapid Reno Mate app, and founder and principal of education provider, the International Institute of Home Staging (IIHS).