Architecturally designed and built in 1972, this Sydney riverside home is located in the leafy Sydney suburb of Riverview. It's home to interior designer Dani Bartholomeusz who has renovated it with a light, bright and breezy touch. "The design style had to be contemporary, with clean lines and lots of storage to hide away all the usual family clutter while retaining a warm, welcoming and not-too-serious family home," says Dani.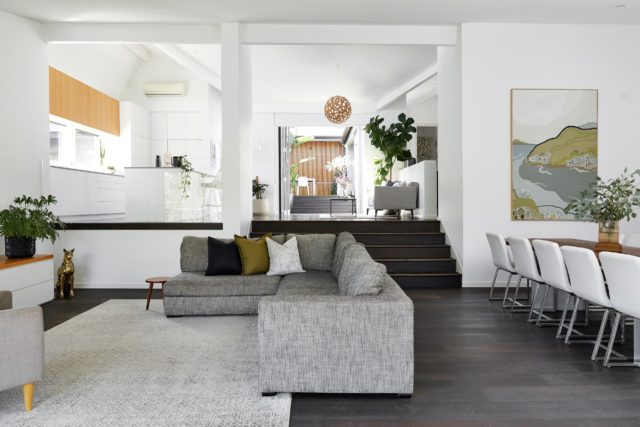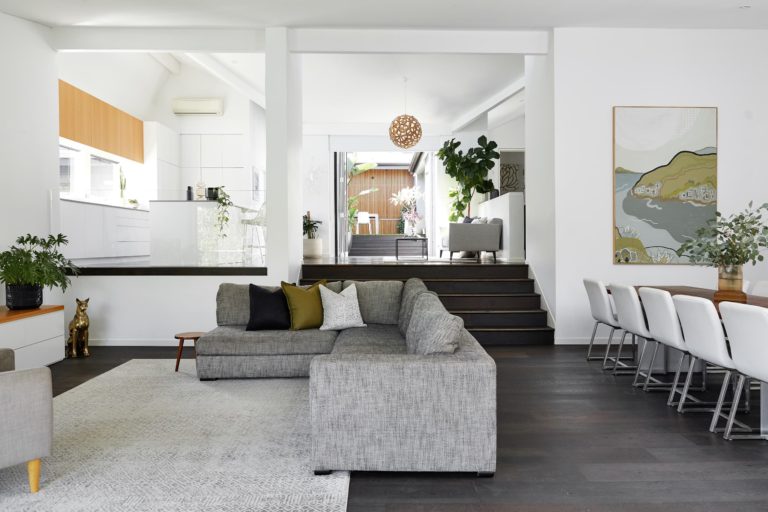 Having lived in the home since 2014, Dani has been slowly renovating it ever since. "Although the house has some funky 70's features, it meshes perfectly with a contemporary aesthetic. There's lots of clean lines, diagonals, full-height windows and lots of bright light," says Dani who drew on a largely monochrome palette broken up with pops of wood and lush greenery. The walls are painted in Dulux Lexicon Quarter, the trims in Dulux Vivid White and the timber flooring is Japanese black.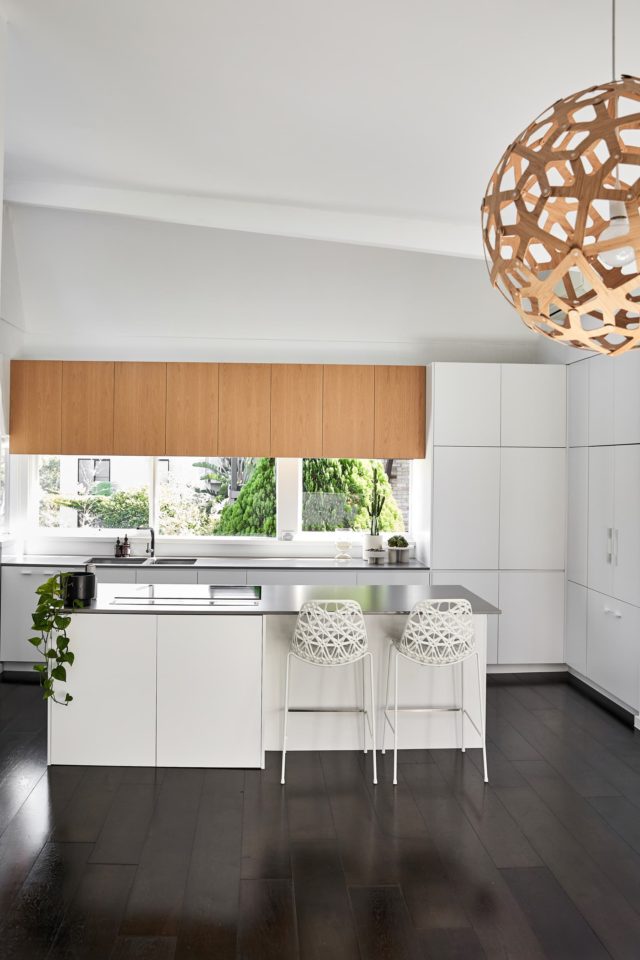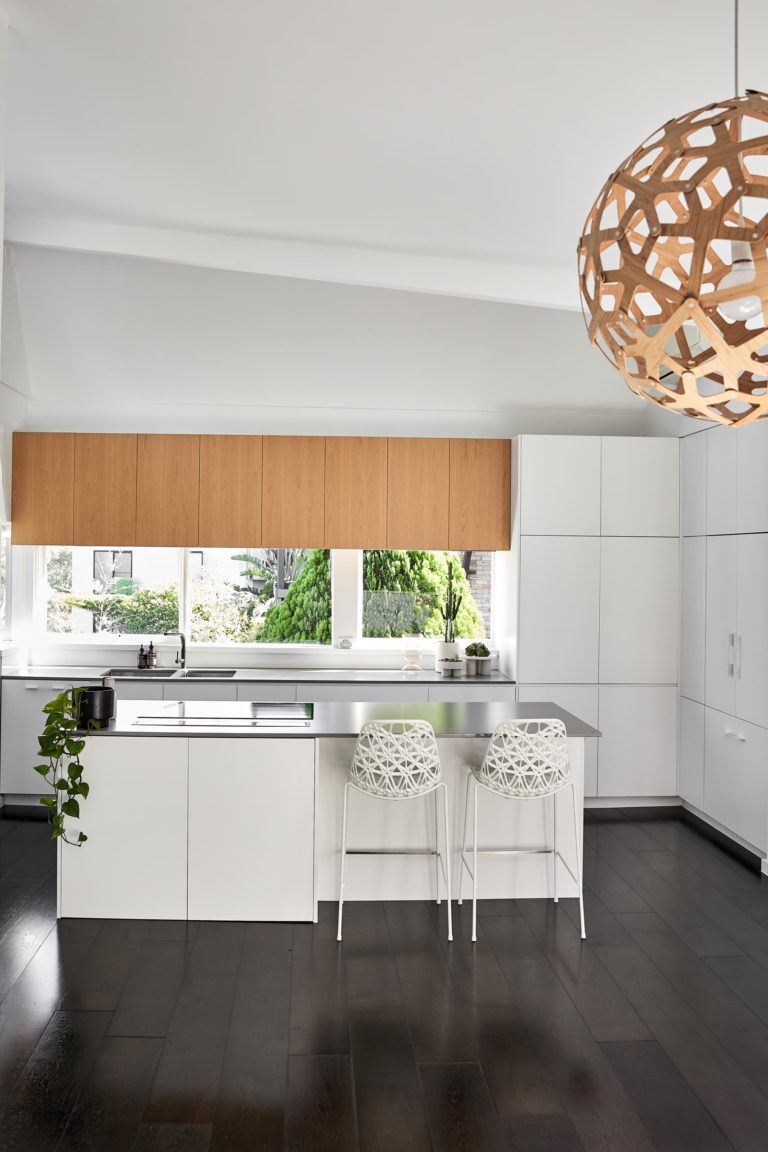 The kitchen features American oak veneer and white joinery with concealed Smeg appliances and a Sirius pop-up extractor. The kitchen bar stools are from Design Nation while the pendant light above is the 'Coral' by David Trubridge.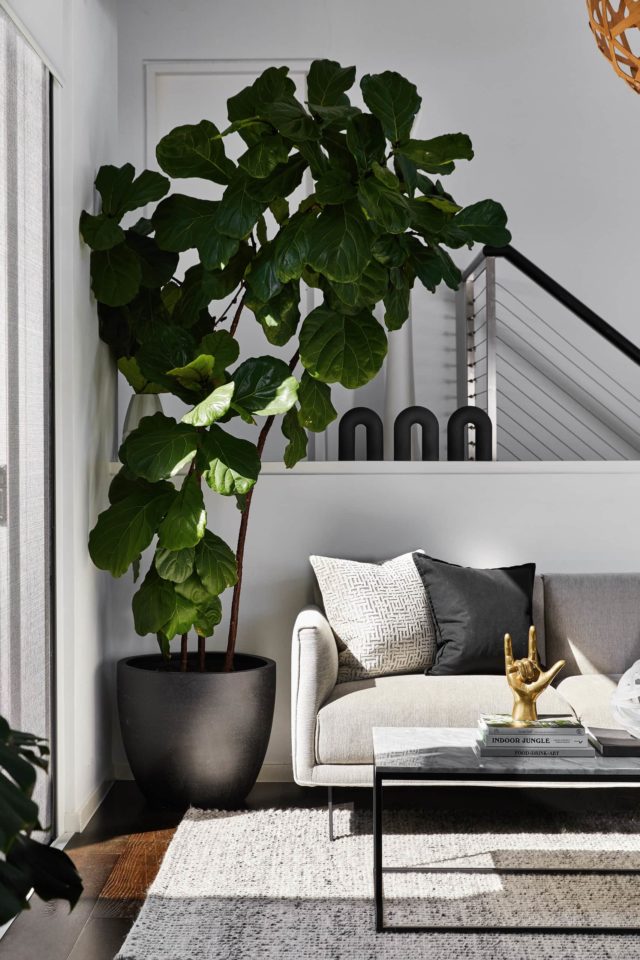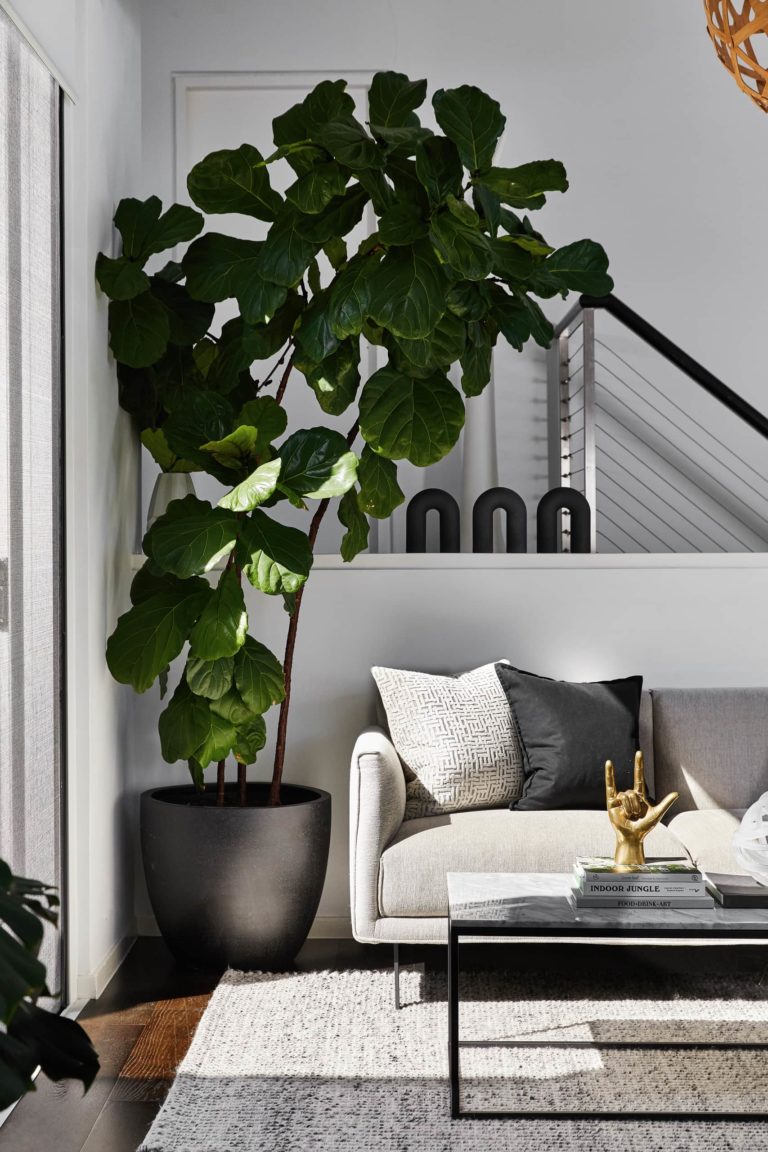 The designer lives in the home with her husband Clynton, her seven-year-old daughter Ivy, two adult step kids Aidan and Casey and a pair of budgerigars called Brian and Barry. "The main objective when decorating this house was to make the river and natural setting the star of the show. All of the decor had to complement it as it can be seen from almost every room in the home," says Dani.
Dani's commitment to the view extends to the outdoor setting which she picked up for a bargain price. "The outdoor balcony setting had to be almost see-through, so as not to obscure the view. I happened across these black rope outdoor Aruba chairs from Flower Power for $79 each!" says Dani.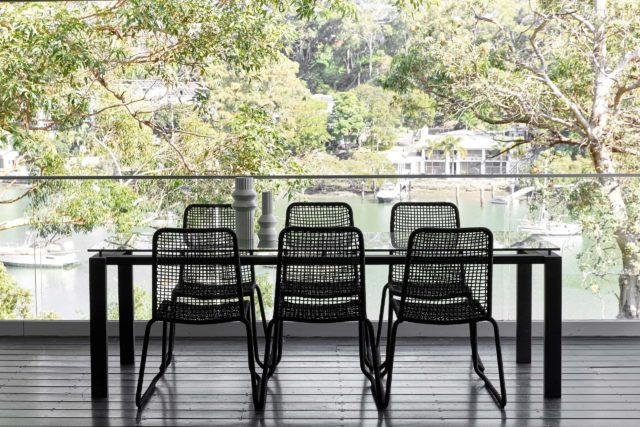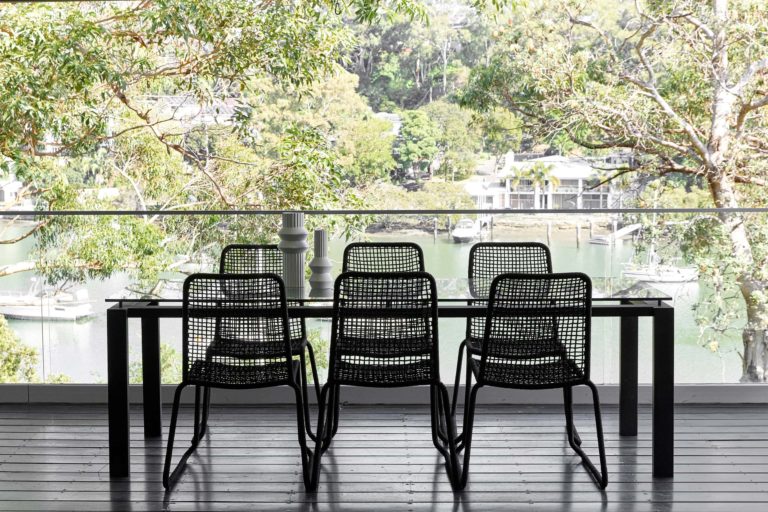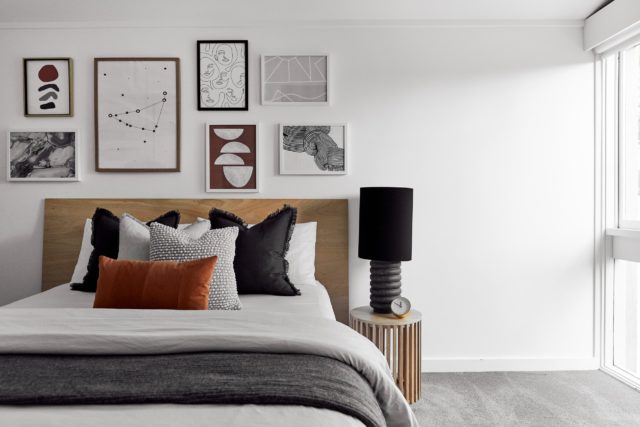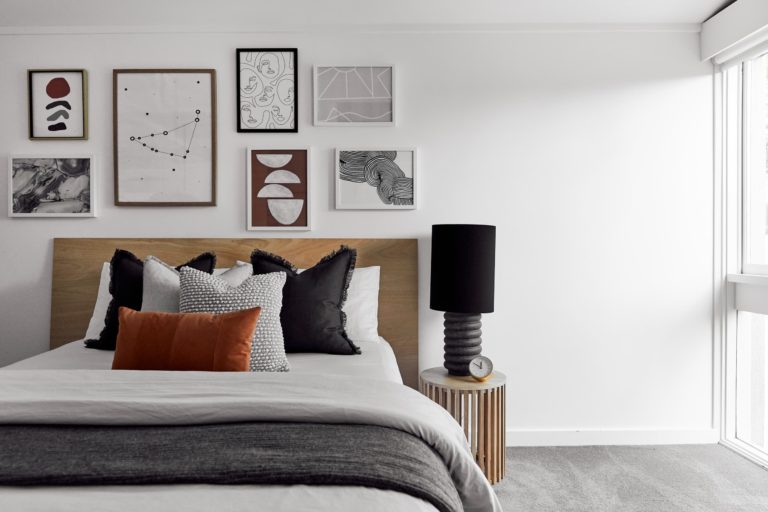 Having just returned to the interior design scene after years spent raising her daughter, Dani certainly flexed her design muscle when creating this home. "I feel that I nailed the brief! The view is still breathtaking and is the focal point from almost every place in the house. The decor is interesting and beautiful in its own right, without taking away any of the wow-factor of the location."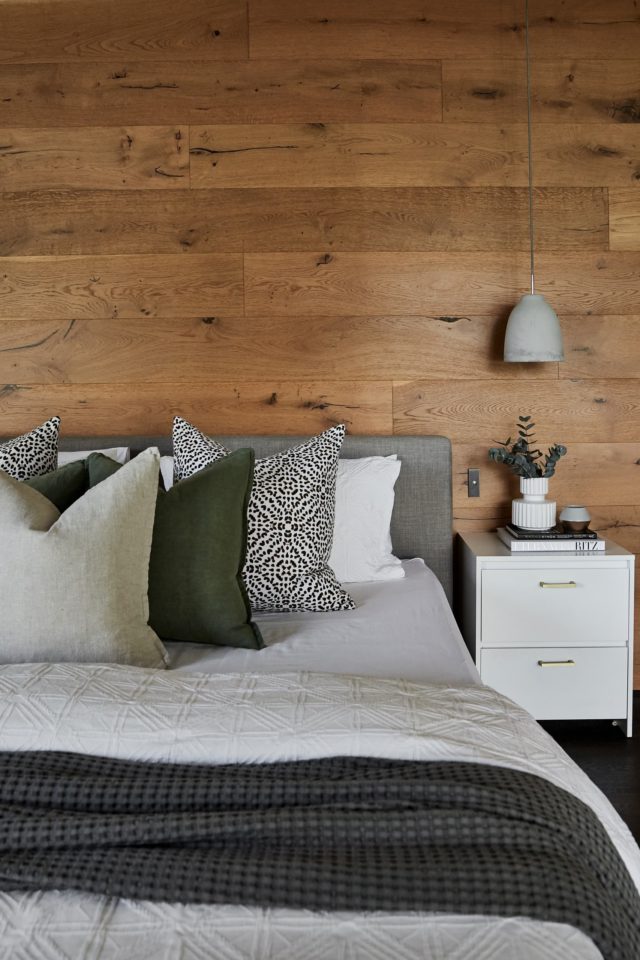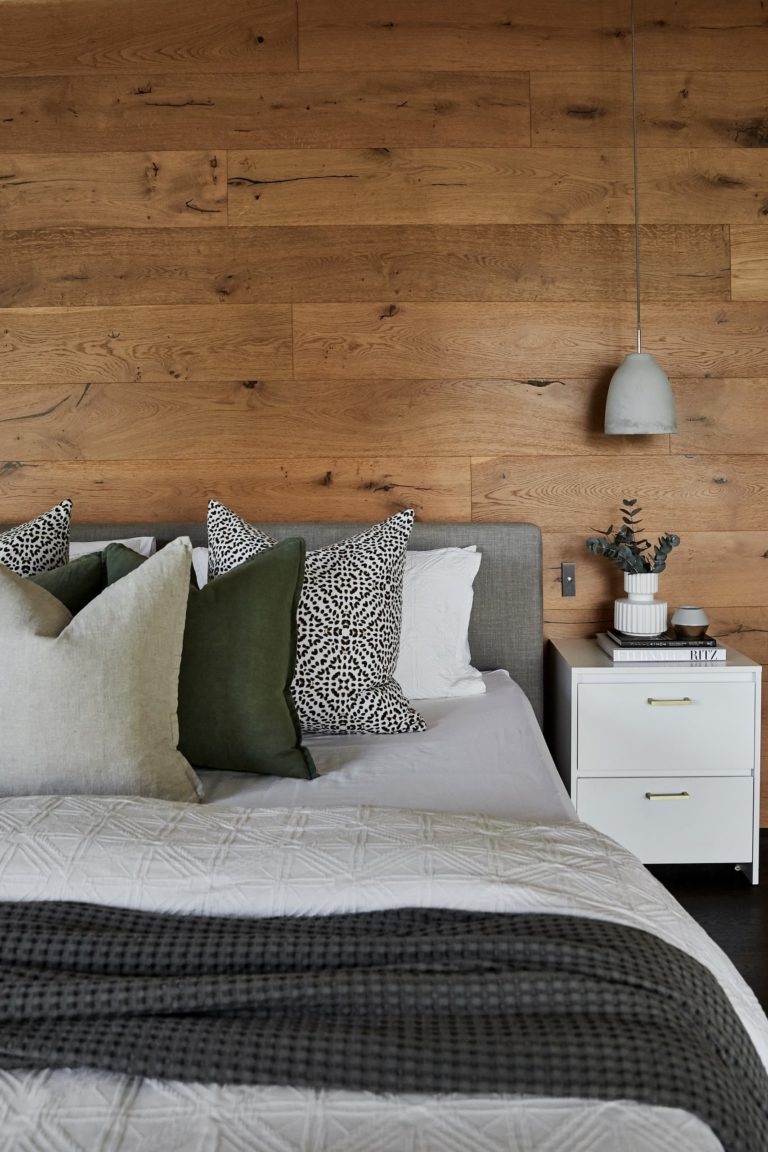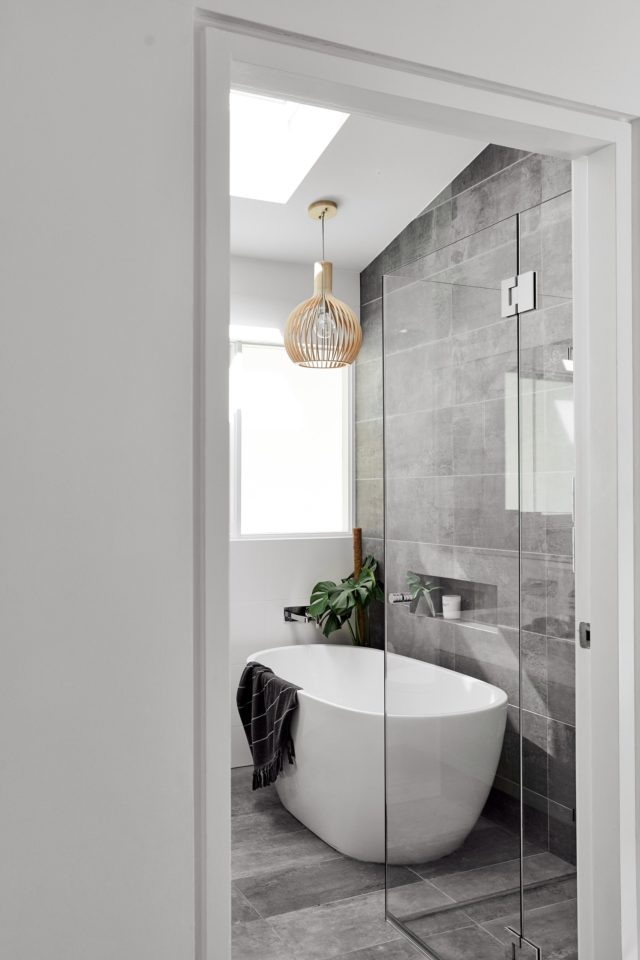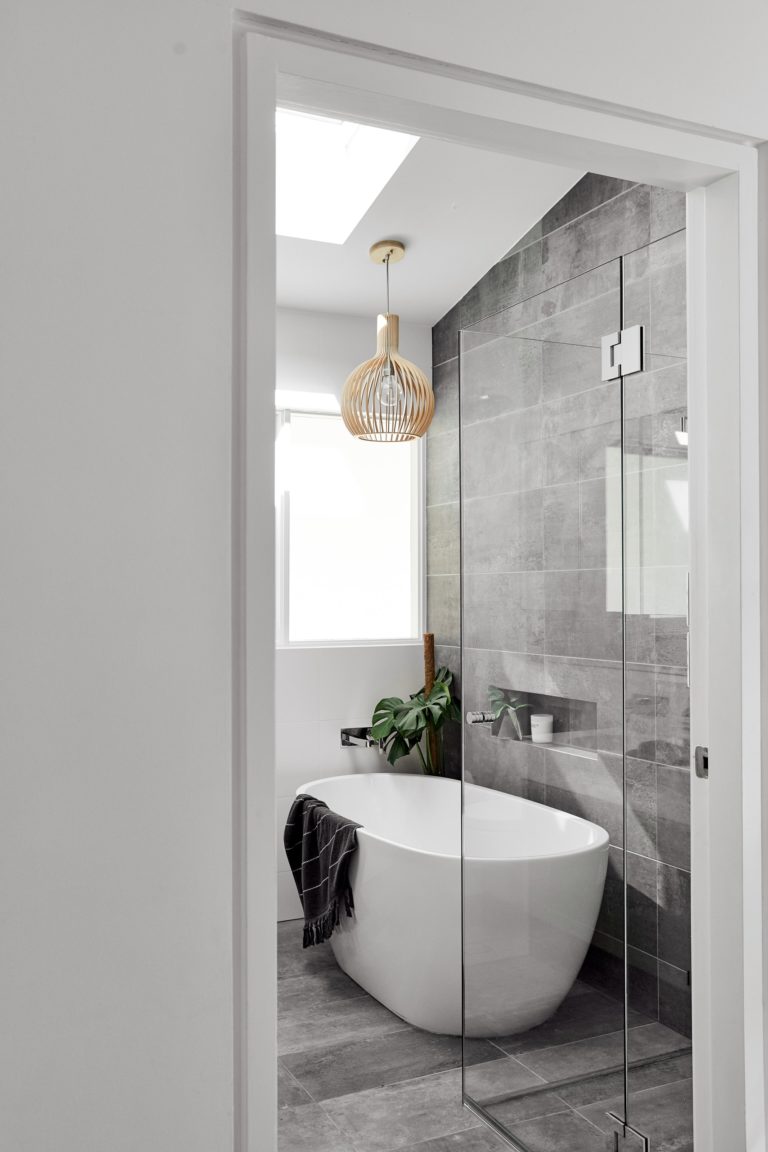 Photography: Alana Landsberry